Best Credit Repair in Austin, TX
Repairing your credit is a step toward long-term financial goals, including applying for a mortgage or buying a car. Many Austinites work with credit repair companies to remove inaccuracies from their credit reports and improve their scores. In addition to credit disputes, some agencies offer credit monitoring and financial counseling.

Credit repair regulations in Austin, Texas
When choosing a credit repair company, it's essential to find a reputable business. The Credit Repair Organizations Act (CROA) forbids credit repair companies from using deceptive advertising or unethical business practices in the U.S. Credit repair companies are not allowed to make false claims, including promising immediate results or removal of legitimate negative entries on your credit report. The CROA  requires businesses to provide a copy of your rights as a consumer and a written contract that can be canceled within three days of signing.
Credit repair companies in Austin are also required to register with the Texas Secretary of State, so confirm a company's registration before providing payment or signing a contract. Credit repair companies are not allowed to charge clients before providing services, so be wary of any company that asks for upfront payment.
Credit repair companies generally charge a monthly fee or per-entry deletion fee. Be aware of your rights when pursuing credit repair in Austin to avoid predatory businesses and scams.
Austin credit repair FAQ
Is credit repair legal in Texas?

Yes. It is legal under the Fair Credit Reporting Act (FCRA) to dispute inaccurate items on your credit report. Credit repair companies are legal in Texas, though there are restrictions on these companies under the Credit Repair Organizations Act (CROA). Credit repair companies in Texas are required by law to provide information regarding your rights and protections as a consumer.

How much does credit repair cost in Austin?

Credit repair companies in Austin use different pricing models for their services — some charge a monthly fee ranging from $50 to $150, while others charge per negative entry removed from your credit report, usually between $20 and $100 per record.

How common are credit repair scams in Austin?

Unfortunately, credit repair scams are relatively common in Austin, Texas, and throughout the U.S. Avoid companies that demand upfront payment, make claims too good to be true, refuse to inform you of your rights as a consumer or don't provide a written contract of service that can be canceled.

Do you need a license to do credit repair in Austin?

To perform credit repair services, companies must register with Texas' Secretary of State. You can search a directory of all registered credit repair companies online.

How can I get a free credit report in Texas?

Under federal law, you are entitled to one free copy of your credit report from each of the three credit bureaus every 12 months. You can order your credit reports online. Additionally, many credit repair companies offer free initial consultations during which they provide copies of your credit reports.
Thank you, you have successfully subscribed to our newsletter!
Enjoy reading our tips and recommendations.
We value your privacy. Unsubscribe easily.
Austin credit repair company information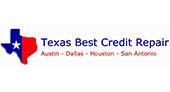 Texas Best Credit Repair is a licensed and bonded company in Austin. The company employs FICO-certified credit counselors to work specifically with consumers who are building their credit for a home mortgage. Most clients see results in 30 to 45 days. The company offers a satisfaction guarantee on its credit repair services.
Service area: Austin metro area
Address: 2028 E. Ben White Blvd., Ste. #2407700, Austin, Texas 78741
Phone: (512) 308-6000
Hours: M - F: 8am - 9pm; Sat - Sun: 12pm - 5pm
Website: texasbestcreditrepair.com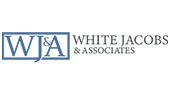 White Jacobs & Associates is an attorney-backed credit repair company that provides personalized plans for credit improvement. The company works with a variety of negative credit cases, including collections, bankruptcies, foreclosures and delinquent student loans. The company's credit repair program lasts a maximum of six months to ensure your credit disputes are resolved quickly and efficiently.
Service areas: Austin metro and surrounding areas
Address: 200 Chisholm Place, Ste. 250, Plano, Texas 75075
Phone: (888) 505-9810
Hours: M - Th: 8am - 5:30pm; F: 8am - 12:30pm
Website: whitejacobs.com/credit-repair-austin-tx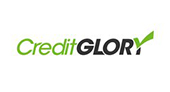 Credit Glory provides free phone consultations. The majority of the company's clients see a boost of 10 points within the first 35 days, and most customers are expected to see their credit scores rise by 103 points within 180 days. If the company can't delete any negative remarks from your credit report within 90 days, Credit Glory provides a full refund.
Service area: Austin metro area
Address: 1000 N. I-35 Frontage Road, Austin, Texas 78701
Phone: (800) 807-4388
Hours: M - Sun: 11:05am - 5:05pm
Website: creditglory.com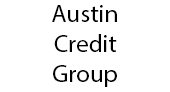 Austin Credit Group provides clients with the tools needed to remove negative and inaccurate entries from their credit reports. The company's fees are based on performance, so clients only pay for the items that are removed from their reports. In addition to credit dispute services, Austin Credit Group also provides credit counseling for long-term success.
Service areas: Austin metro area
Address: P.O. Box 5481, Round Rock, Texas 78683
Phone: (512) 697-9784
Hours: M - F: 9am - 6pm
Website: austincreditgroup.com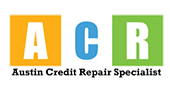 Austin Credit Repair Specialists utilizes its staff's industry experience to resolve disputes on your credit reports, build your credit over time and monitor your credit score. The company charges a monthly fee and has multiple service options available to suit your financial needs. Visit Austin Credit Repair Specialists' website for educational resources on how to improve and maintain your credit score.
Service areas: Austin metro area
Address: P.O. Box 8194, Round Rock, TX 78683
Phone: (512) 660-8552
Hours: M - Sun: 9am - 7pm
Website: austincreditrepairspecialist.com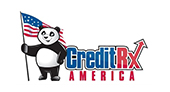 Credit RX America works with a variety of negative credit situations and helps clients who are recovering from bankruptcy or trying to get on top of late payments. The company guarantees results and only charges for items successfully removed from its clients' reports. Most customers see results within 30 days. Credit RX America also offers inquiry removal service for $50 per deletion.
Service areas: Austin metro area
Address: 100 Congress Ave., Ste. 2000, Austin, Texas 78701
Phone: (888) 882-1961
Hours: M - Sun: 6am - 10pm
Website: creditrxamerica.com