Consumer Complaints and Reviews

I paid for a subscription to Checkmate and the report I received had no information in it. I happen to know there was a criminal background but it was not reported and then they wanted an additional 19.99 for more information. Rip off. There was nothing in there beyond the name address and phone and astrology symbol and sexual offenders in the area. I wanted background information of the person. Not worth the money.

This was definitely the most incompetent company I have ever dealt with. Their scheme is to get you to sign up for their monthly service which by the way is a joke. The information provided by Checkmate is not only outdated but inaccurate and unuseful to anyone. I was able to set up an account without even entering a password which by the way took me over 2 hours to rectify after they got my payment... once they get your money!!! All that customer service they claim is so good conveniently disappears!!!
This by far is the worst background company out there. I'm sure their customer satisfaction posts are employee-generated!!! I hope the next person looking for a real background check reads this post and heeds my advice!!! Run. Don't give these scammers your acct info. YOU can do much better!!! Stop letting this predator company take advantage of honest people just looking for info to make good decisions. Shame on you Checkjack. You should be ashamed of yourself. Again I'm just a nobody to them and maybe you will never see this post... In hopes that you do, again RUN. You're about to get jacked...

I was trying to find out information about an 83 yr old Caucasian Dentist who his licence revoked a number of times. I saw his name on Checkmate and went through the tedious process of downloading all of these supposed records (I had already found a lot of info I.E. legal actions and license revoked just googling his name so I knew he had records). When I got the information all that popped up were of African American descent. I was horrified - such prejudice and misinformation! I called up to complain and mentioned that I was appalled and outraged and I wanted to unsubscribe and have my money refunded immediately. I must say they agreed to unsubscribe me, hesitated on the refund but then agreed to refund my account. The person I dealt with, Justin, was polite, understanding & accommodating. I will update once I receive my refund & unsubscribe confirmation.

I am sure it can be a very good service but they should be more clear about what they provide for their fees. They lead you to believe you're getting the full service for the monthly fee then they charge another 19.99 per report after that to get the information they implied you would get in the first place. I'm sure there is some fine print to be read somewhere but a good business is upfront and clear about their services and fees.

This website is a scam. They do not have up to date records as they claim. I provided them with current info on the subject I was researching and they didn't even have that info on the "final report". Of course you can "upgrade your subscription to a PREMIUM account" to get even more info, but that's not what they advertise on their site when you first subscribe. DO NOT WASTE YOUR MONEY!!! Even their "supervisors" come back with form letter emails telling you they don't have access to the PUBLIC RECORDS THEY CLAIM. Better to go to your local courthouse and deal with real people with real access to the most current court records.
How do I know I can trust these reviews about Checkmate?
609,949 reviews on ConsumerAffairs are verified.
We require contact information to ensure our reviewers are real.
We use intelligent software that helps us maintain the integrity of reviews.
Our moderators read all reviews to verify quality and helpfulness.
For more information about reviews on ConsumerAffairs.com please visit our FAQ.

Scanned and read all disclaimers then ordered the 5 day trial for $1. Entered all my personal information, then went to a log in page that kept moving around and said my email was invalid... Now wondering what & where my info went to?? Would not let me log in!

They are evasive and do not give you answers to questions you asked - like why so many charges to my debit card? Didn't offer refund to my checking account until I got angry and kept insisting I wanted my money refunded now. They overdrew my account with Security Service Federal Credit Union. I have never been overdrawn. This will appear on my banking account. Promised to refund my money to my account, I will believe it when it is back in my account. Talked to "Shay".

No mention of fees to check one's own records. Not until the very end do they tell one that they want money. The wait time for Checkmate to process the information is ridiculous. They have you sign a disclaimer that you will not use the information to evaluate for business purposes and then stick their foot in their mouth (claiming that you will want the information to make business decisions).

I wanted to cancel my account and found out it's impossible via their website and not possible with my cell phone, I do not have a land line. It is against the law to not be able to get in contact with them about this issue, I tried and got no response. Since I am currently abroad and do not have a landline there is no way for me to cancel!!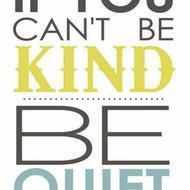 I had a gift card. I was trading in for cash on my day off work and it was on I guess the company doesn't take. They tried to tell me it had nothing on it as if I was lying which I was not. Why would I bring in an empty gift card. Well the girl helping me acted ignorant so her nosy ugly big mouthed manager decided to interrupt. She was harsh and abrasive and I could see her act this way to other customers. One elderly woman was coming up to the counter and she said something rude like "Well if you would see me here trying to help you, I can help you." Where does this attitude come from.
Then she rudely told me that "if it doesn't work, it doesn't work". I was shocked in her disgusting behavior. I work in customer service and anyone would of been fired and hung out to dry acting that way. Then to wrap things up, she decided to take my id and call her gift card people and try and ask how many gift cards I have cashed in in a year. Really I know my rights and there is no law prohibiting this and I'm sure no less than anyone else. But the fact that she violated my privacy and decided to play cop on a customer who did nothing wrong is disgusting.
She was yelling at me as I told her how rude and disrespectful she was. She acted like a trailer park night mare and kept moving her head and yelling and saying I'm the district manager. I could care less if you're a district manager - that is a title any one off the street can assume without a degree. It was laughable. I was embarrassed and mistreated and will never use checkmate again and will let everyone know to beware of this place. No one should have to deal with rude, ugly, self righteous staff that can't do their jobs right. This was the Puyallup WA STORE ON MERIDIAN.

They claim to search arrest records to find out if the person you are searching has an arrest record. I have no arrest records and searched my name and other one, and they came up positive. They are trying to get people to believe there is an arrest record thereby paying for a report then having the check come up clean. False Advertising and unquestionably deceptive.

My dryer circuit board broke, and they came, requiring $125 in cash to be applied to the repair. CJ said the repair would cost $488 for a new circuit board and that we must write the check so that they could order the part. We gave a check for the balance. Two days later, CJ returned saying that the part was loaded onto the wrong truck, which was in Remsenburg, and he would return in an hour. He never returned. I called later in the day, and they said that the part had not arrived and would be delivered on Friday.
On Friday, Jimmy arrived at the house, and when I asked, he said he had "no new parts on his truck." He put the dryer, which had been disassembled, back together; and it did not work. I called them, and they said that they thought the motor had to be replaced for $300+. I told them that we wanted the part for which we had paid which was not installed since Jimmy had no new parts on his truck.
I called on the subsequent days, and Larry hung up each time, telling me it needed a new motor. We didn't want to pay for it. I told him that the dryer, which would work intermittently when the board decided to, was functioning that day and no new motor was needed. We just want the new part, so that I would have reliable dryer action. He hung up again. I have since had another service man, who said that he was aware of the scams that this outfit conducts and that we simply needed a touch pad, which is $240. Unfortunately, we have been "had" by Checkmate. I have more details and notes on each and every conversation that I had with this outfit.

I had a house constructed in 2004 and was directed by the builder to use Checkmate (it was his house until the closing so I was limited in choices). I thought one alarm company was as good as the next. Under pressure to keep costs down, I contracted the alarm company for a central station alarm for 5 years, which ended in May 2009. During this 5 years I had many problems with the alarm - it would go off on its own and also when it went off, I was not called by the police or the fire department - so therefore the central station wasn't getting the signal.
Since installation, the alarm company was instructed that I was using Cablevision as a phone company. On 2 occasions I asked the alarm company to come to the house as I was having problems and in both cases they blamed the non-signal on Cablevision and of course, Cablevision said it was the alarm company. In May I instructed a new alarm company to update the alarm. At this time, I called Checkmate - it was a Saturday, 5-9-09, as I was returning from a Communion Party and left a message from my cell phone that I replaced the alarm and no longer wanted their services (I didn't sign their contract when they sent it to me to renew). In this past Tuesday's mail, I received an overdue bill for 6 months of service (I don't believe I was ever late in payments in 5 years). I called and left a message Tuesday night and received a call from Jeanne on Wednesday.
Jeanne wasn't very nice and explained that I needed to put the request in writing! She has no record of receiving the call and the contract has no bearing on whether the service is continued or not. I said her service was disconnected in May so how could I be billed for something I didn't have, not to mention that I was paying for central station coverage for the last 5 years and didn't have it! This went back and forth and at this time I am sending back the bill with 'cancelled' on it. The bill is from May 1st to Oct 31th. I went to closing on 5-6-09 so I assumed the contract started on that date since I didn't own the house until then and Cable couldn't install the cable until after I moved in (again another farce).


Checkmate offers payday advances. A $400 loan will cost you $70 every 2 weeks. They will allow you to continually roll this loan over and keep charging you an additional $60. There needs to be limited to only extending the loan 4 times (or less). Maybe an extension should not be permitted at all.
They are not clear that your bi-weekly installment does not impact the principal of the loan. Like credit cards and other loan institutions, they need to be required to create a minimum payment that impacts the principal. They also need to be responsible to run a credit report to see if you are credit worthy. Lastly, they should be required to do a reference check to make sure that their clients understand that a payday loan will end up costing them a minimum of twice the loan amount.
These loan places do not have a central database. So you can potentially have 5 payday loans going in one pay period (IE $2000 in loans, and $400 bi-weekly fees)
$750 in loan fees as a result of extensions. Also, they were not clear that the principal was not going down.
Checkmate Company Profile
Company Name:

Checkmate

Website:

https://www.callcheckmate.com/