Find the Best Bill Negotiation Services

Compare Reviews for Top Bill Negotiation Services

BILLSHARK
Read 260 Reviews

BILLSHARK is a bill negotiation and consolidation company. If they don't save you anything, they don't get paid. BILLSHARK negotiates a variety of bills, including cable, internet, wireless phone, and home security.

LowerMyBills.com
Read 105 Reviews

Free online service that lets consumers compare rates on monthly bills to reduce the cost of living. They work with over 500 service providers on services such as home loans, credit cards and insurance.

BillAdvisor
Read Expert Review

BillAdvisor is based out of Houston and has over 20 years of combined experience in saving consumers money. It specializes in reducing monthly internet, energy, cell phone, TV and home and auto insurance bills.

BillCutterz
Read Expert Review

BillCutterz saves people 25-35 percent on their monthly bills through bill analysis and negotiations. Its savings experts have been saving people money since 2009 and are specially trained to find the best rates possible.

BillFixers
Read Expert Review

BillFixers is a bill negotiating and consolidating company based in Nashville, Tennessee. It is run by two brothers whose goal is to save you money on your monthly bills by doing the negotiating for you.

Copatient
Read Expert Review

Copatient was formed to provide health care cost reduction services to patients, employers, health plans and brokers. It uses expert negotiation tactics to lower medical bills for people paying out-of-pocket.

DisputeBills
Read Expert Review

DisputeBills offers medical-bill savings solutions and health care savings options to consumers. It uses expert negotiation tactics to save you anywhere from 10 to 60 percent on your unpaid medical bills.

H.H.C. Group
Read Expert Review

H.H.C. Group works with third-party administrators (TPAs), their clients and self-funded employers to lower the amount they pay on medical claims. Payers can choose from over five health care cost-containment services.

Medical Cost Advocate
Read Expert Review

Medical Cost Advocate offers health care cost reduction solutions for consumers. Its experts validate billing accuracy, negotiate medical bills after procedures are performed or negotiate prices pretreatment.

Rising
Read Expert Review

Rising is a medical solutions company that offers medical cost management solutions for the workers compensation, auto, liability and group health markets. Its services include medical cost reduction and optimization.

SFUR
Read Expert Review

SFUR has been offering medical review services for over 30 years. They use medical practice and financial knowledge to improve their customer's health care process, outcomes and financial results.

Shrinkabill
Read Expert Review

Shrinkabill employs a team of consumer advocates who are dedicated to saving you money on your monthly bills. It can help you save an average of around 35 percent on bills like cable, internet, cell phone and home security.
Questions to ask before working with a bill negotiation companyQuestions to ask before working with a bill negotiation company
What types of bills can be negotiated?
Wonder why your cable bill mysteriously gets more expensive throughout the year? Or why your electricity bill fluctuates so much? Bill negotiation companies look at your monthly bills and medical bills. They make sure you aren't paying for things you were unaware of, like a remote control rental fee on your cable bill or $30 for one aspirin while you're in the hospital. Then they negotiate them with your service provider.
Monthly bills: Monthly bills include: Cell phone, cable and satellite TV, internet, landline, alarm and security, electricity and more. Most bill negotiators hunt for things like hidden fees and unnecessary charges like modem and remote control rental fees. Bill negotiators can save you over a couple thousand dollars on your bills each year.
Medical bills: Have you ever seen a "mucus recovery system" charge on your medical bill for eight dollars? You might know it better by its more common name, "a box of tissues." Hospitals are notorious for overcharging patients, especially uninsured patients. Some doctors bill uninsured people three to four times more than an insurance company will pay. This is because insurance companies have pre-negotiated, lower rates. If you don't have insurance, consider letting a medical bill negotiation company help you lower your bill.
How do bill negotiation companies work?
The process is straightforward and centers around the negotiation of each line item on your bills. Bill negotiation companies know you don't want to take the time to negotiate your bills every month. Being put on hold for an extended period of time for each provider gets frustrating. On top of that, you may not know about all the hidden charges and fees to look for. Here's what to expect when you use a bill negotiator.
Signup and send bills: After creating an account you'll be asked to submit your bills. This lets the negotiator assigned to your account see your account number and all line items and breakdowns of each bill.
Negotiation insight: Negotiators know when to call providers for the best response. They keep up with service providers' discounts and promotions to make sure you're paying the best rates. They also find small or hidden fees you may not know you were paying and discuss them with you.
Savings: You'll automatically see any savings the bill negotiation company gets for you on your next bill from your provider. The length of the savings depends on your service provider. Typically you'll be locked into your new negotiated rate for a contracted amount of time.
How do bill negotiation companies get paid?
Monthly bill negotiation companies only get paid if they save you money. Their fees are generally in the range of 40-50 percent of the money they save you. Medical bill negotiation companies sometimes use a different pricing structure that's based on the number of bills you submit. These are often customizable and vary per person.
Payment structure: If a negotiation company charges you a 50 percent fee and they save you $40 saved on your cable bill, you get $20 and they get $20. This pricing structure is similar across the board with all major bill negotiation companies.
Transparency: Good bill negotiation companies are transparent. They should have a clear pricing plan. If you have any questions regarding how they get paid, check their FAQ page, speak with them on live-chat, call them or email them and get things cleared up.
Service cancellation fee: Some bill negotiation companies charge a small fee if you want them to cancel your service with a provider for you. If you want to cancel service, it's a good idea to do it yourself.
How much can a bill negotiation company save me?
Everyone's bills and usage are different. Some bill negotiation companies have an online savings calculator to help you get a ballpark figure of how much money they could save you. Medical bill negotiation companies can save you thousands of dollars on large bills.
Average savings: Monthly bill negotiators save their customers an average of $300 to $720 a year. Medical bill negotiators can save you an average of 20 to 50 percent on one of your medical bills.
High-end savings: Depending on the size of your bills, bill negotiation companies can save you $1,000 to $3,000 a year on your monthly bills. They can save you tens of thousands of dollars on your medical bills as well. If your surgical bill tops out at $160,000 and a negotiation company saves you 50 percent, that is a total of $80,000 in savings.
Are there any risks associated with bill negotiation?
Enlisting the help of a bill negotiator is a no-risk move on your part. If they don't save you money, you don't pay them a dime.
No hidden fees: Most companies don't have hidden fees. Everything should be black and white when it comes to how they price their services. If they save you $100, they get $50 and you get $50.
Price increases: Your bill negotiator shouldn't have regularly scheduled increases when it comes to how much they get paid. Many companies decrease their price after the first year of savings.
Personal information: Bill negotiators should have an encrypted website so your personal information is safe. Look for encryption/security logos, check their FAQ page for encryption details or ask them how your personal information is secured.
What kind of rewards do bill negotiation companies offer?
Some bill negotiation companies offer rewards or incentives when you sign up or pay them up front. The most common incentives include:
Billing discounts: Some companies give you a percentage off if you sign up for monthly recurring payments. You may also see discounts for paying your first invoice in full.
Gift cards: Check for sign-on rewards like dining or retail gift cards.
Referral rewards: Giving a social media shoutout may get you a gift from some companies. Some bill negotiating companies send you a gift card if you refer a friend and they sign up and save money with them. Check each company's website for details on their rewards programs.
What are the different kinds of bill negotiation companies?
Monthly bill negotiators
Monthly bill negotiators work to make sure you're paying the lowest rate possible on things like cable, internet and cellphones. They know to look for things like hidden fees or things you didn't know you were paying for, like your remote control or modem. They also have the expertise to negotiate rates with your providers.
Medical bill negotiators
Receiving a big medical bill in the mail is disheartening and leaves you with a sinking feeling, wondering how you're going to pay for it. Medical bill negotiators work to save you 20 to 50 percent of your medical bills by analyzing them line by line and negotiating a lower rate.
Who can benefit from a bill negotiation company?
Households
Your bills can easily exceed $300 to $500 in total each month. Couple that with your rent or mortgage, and you'll take relief wherever you can get it. Whether it's just you or your family, bills add up and seemingly go up for no reason. Bill negotiation companies help you put a dent in your monthly expenses.
Businesses
If you own your own business, you know it's all about that bottom line. Saving money anywhere you can is a huge help. Bill negotiators make sure you're getting the best rates possible on your monthly bills.
Nonprofits
As a nonprofit, you know what it's like to appreciate every nickel and dime you get. Bill negotiating experts help you get the lowest rates possible on things your business needs to operate. Things like reliable internet, cell phones, landlines and security systems can all be negotiated with your service provider.
People with medical bills
Some studies have shown anywhere from 60 to 80 percent of medical bills have errors. These errors, coupled with being overcharged for insignificant things, can cost you hundreds or thousands of dollars. Medical bill negotiating companies work to get you discounts and savings on your bills.
Bill negotiation FAQ
How can I negotiate a lower phone bill?

The best way to negotiate a lower home phone or cell phone bill is to work with an expert negotiator.

First, you turn in the bills you wish to negotiate. Generally, the service you choose will specialize in a specific type of bill, such as medical or monthly bills.
Professional negotiators for the company analyze your bills for savings opportunities.
Finally, they speak with the biller's representatives using their negotiating skills to get you a better deal.

Can you negotiate utility bills?

In some situations, you may be able to negotiate the price of your utility bills. A majority of U.S. states allow you to choose from different energy providers, giving you leverage against your current gas or electric company. California, Texas, Illinois, Florida, Pennsylvania and New York are among these states.

Can you settle medical bills for less?

Medical bills are similar to credit card debt in that you may be able to pay back less than the amount you owe. Once your bills go to collections, the agency will be motivated to get some type of payment. As a result, it often accepts much less than the total amount owed. Of course, this takes some negotiating skills.

What is an insurance adjustment on medical bill?

Hospitals and medical facilities have list prices for procedures and services, but those prices may be negotiable.

For instance, the facility can make adjustments after contacting the insurance company. Typically, the insurance adjustment — a price decrease that your insurance company gets you on a medical bill — is lower than the original price. Your bill negotiator might be able to get you a better rate.

Can you negotiate your cable bill?

Yes, you can negotiate your cable bill because you can select service from several competitive cable providers. By threatening to switch companies or comparing rates from other companies, you may be able to get a lower bill. With some haggling or the help of a bill negotiator, you could get a lower rate on your monthly or annual bill.

How can I reduce my hospital bill without insurance?

If you don't have insurance, you could have astronomical medical bills. But a little negotiation goes a long way. For instance:

Hospitals usually offer lower rates for individuals who are not insured.
Hospitals offer discounts for cash payments.
By working with a bill negotiation service, you may be able to get your total bill lowered.
Bill negotiation company reviews

BILLSHARK's mission is to help people live financially smarter lives by lowering their monthly bills. They will negotiate common bills such as cable, internet, security systems, landlines and satellite radio. BILLSHARK works with all of the most common service providers and boasts an 85 percent success rate. It also donates one hour of financial literacy instruction to a child for every bill it negotiates.
Read More

BillFixers is a bill negotiation and consolidation company run by two brothers out of Nashville, Tennessee. BillFixers does the negotiating and haggling with your service providers on your behalf, lowering your bills as much as possible.
Residential services: BillFixers says they lower 95 percent of the bills they get. If you're curious about how much you're overpaying on your bills, it's risk-free to try. Sign up and send your bills over, let BillFixers negotiate lower rates on your behalf and see the savings on the following bill from your providers.
For businesses: As a business owner, you know what it's like to want to pinch pennies. BillFixers negotiates with your service providers so you can spend time working instead of being on hold. BillFixers claims it will save your company thousands of dollars on your monthly bills.
Pricing: BillFixers charges 50 percent of your savings. If they save you $60 a month on a bill, they get $30 and you get $30. There's no charge if they don't save you money.
Additional fees: The only other fee BillFixers charge is a $25 flat fee if you want them to cancel a service on your behalf.
Security: BillFixers promises to not share your information with anyone. They use 128-bit encryption when receiving and storing your personal information.
Best for: consumers wanting to save money on their residential or businesses monthly bills.

BillCutterz is a bill negotiation and consolidation company that's been around since 2009. On average, it saves customers 25 to 35 percent on their recurring monthly bills. Its seasoned staff knows what to look for on your bills, as well as best negotiation tactics to get the best rates.
How it works: Signup and send your bills to BillCutterz online. Their team reviews them to make sure you're not paying any unnecessary fees and are on the best plan. They also keep track of service provider promotions and discounts. Any savings they get you will automatically appear on your next bill.
Clientele: BillCutterz doesn't only work with households. If you own a business or nonprofit, saving money any way you can is always at the front of your mind. BillCutterz works with your company's service providers to lower your monthly bills so you can use that money elsewhere.
Pricing: BillCutterz splits the savings with you for the first year, meaning you get 50 percent of the savings and they get 50 percent. After 12 months, you keep all the savings they find.
Rewards and coupons: BillCutterz offers rewards and incentives for its services. Get a 10 percent discount for paying your first invoice in full. For each friend you refer who signs up and saves with BillCutterz, you get a $10 Amazon gift card. BillCutterz also has a coupons page where you can print free coupons for different brands and categories.
Security: BillCutterz uses an encrypted website to protect your personal information. They don't share or sell any information with third parties.
Best for: households, businesses and nonprofits looking to save money on their monthly bills.

Shrinkabill has a team of consumer advocates who work to lower your monthly bills. Letting Shrinkabill's team negotiate with your service provider frees up your time and ensures they'll stay on top of current discounted rates. Shrinkabill says it has a 95 percent success rate and can save you an average of 35 percent.
How it works: To get started, submit your bills and answer a few questions. Once a negotiator has your bills they will call your service provider and negotiate better rates on your existing bills. You'll see the monthly savings on your next bill.
Pricing: Shrinkabill has a straightforward pricing system. They keep one-third of the savings they get you. If they save you $300, you pay them $99 and keep $201. If they don't save you anything, you don't pay anything.
Free trial: Shrinkabill runs a special offer if you want to give them a try. If they don't save you money you won't be charged anything and they'll send you a $25 gift card.
Security: Shrinkabill takes security seriously. They properly screen all employees and conduct billing through a highly reputable payment system. All information sent and received on their website is encrypted. Each employee goes through two-step verification processes when accessing your personal information.
Live chat: Shrinkabill has a live chat feature for quick and easy customer service. If you have questions about getting started or their process, use the live chat feature for a fast response.
Best for: consumers wanting to save money on their monthly bills.

BillAdvisor got its start in 2015. It has 20 years of combined experience saving consumers money. Its negotiation pros use their backgrounds in sales, insurance negotiations and collections to save customers an average of $300 a year on common monthly bills.
How it works: After you send BillAdvisor your bills, they'll give you a call to ask some quick questions and explain the process. After the call, they'll negotiate with your service providers and call you to let you know how much money they were able to save.
Silver package: With BillAdvisor's Silver package, you get expert negotiation service and you split the first year's savings. So if they save you $300 in your first year, you each get $150.
Gold package: If you choose the Gold package you'll pay $12.99 per month for negotiation services. The Gold package automatically renews each month. If BillAdvisor doesn't save you more than your membership cost within the first six months, you pay nothing.
Services: BillAdvisor negotiates the most common service providers for your recurring monthly bills. Monthly bills include cell phone, internet, home phone, TV, energy and home security. They also negotiate homeowners, life and auto insurance policies.
Concierge service: BillAdvisor assigns you a "concierge" (bill negotiator). Your concierge monitors rate hikes and promotional discounts with each of your service providers. This lets them stay on top of upcoming rate changes.
Best for: consumers wanting to save money on their monthly bills and insurance policies.

Medical Cost Advocate (MCA) provides health care cost reduction solutions for consumers. It specializes in negotiating medical bills after treatment or negotiating prices pretreatment. Their process is straightforward and easy to understand. It can save you anywhere from 20 to 50 percent on your medical bills.
How it works: MCA starts by confirming your or your dependent's information. Next, you'll enter your provider's contact information. The third step involves entering your bill information such as specific information about procedures and charges. You can choose to fax your bill if you prefer. Finally, you'll enter your payment and authorization information like a credit card. Your card will not be charged at this time. MCA won't work with medical bills under $300.
Pricing: MCA does not charge an upfront fee for medical bill assistance. If they can't save you money on your bills, they don't get paid. MCA charges 35 percent of the amount they save you.
Medical billing advocates: MCA's medical billing advocates undergo intensive training and always maintain personal relationships when they negotiate with your provider. They are trained to take a fact-based approach in medical bill negotiations. They use proprietary and industry data they have gathered over the years of medical bill negotiation.
Timeframe: MCA contacts your provider or provider's staff as soon as possible. They try to complete negotiations within three days of contacting them. Sometimes the provider delays the process, which could cause negotiations to last closer to week.
Privacy: MCA only uses your personal medical information to reduce your bills. They will not sell or provide information from their contact database to anyone.
Best for: consumers wanting to reduce their hospital, physician, surgical center or lab bills.

Copatient is a technology-based medical expense management company. It helps lower out-of-pocket medical bills for employers and employees through personalized bill review, expert negotiation and consumer education.
How it works for consumers: If you have unpaid medical bills, Copatient will review them to make sure you're paying a fair and accurate price. Create an account and upload your bills for review. Copatient will send you an assessment on how much you could save. Once you opt in for their service, they will begin negotiations with your provider.
Pricing: Copatient provides an assessment for free. Once you opt in for their negotiation services they charge 35 percent of total savings you get. You won't be charged if they don't save you anything.
How it works for businesses: Copatient works with your business to ensure your employees are paying fair prices on their medical expenses. Its services simplify health care billing challenges, educate your employees to make informed care decisions and connect them with finance companies.
Copatient Total Network: Copatient Total Network is an out-of-network claims management service for your business. It helps reduce the costs for your company when an employee gets medical care outside a provider network. Through detailed claims negotiation, they can lower bills and get an accurate fee for your employee.
Copatient Pro Enterprise: Copatient Pro Enterprise partners with your business to provide expert medical bill review and negotiate on your employee's behalf. It also connects your employees with trusted financing options.
Best for: consumers and business who want to ensure they're paying fair and accurate prices on their medical bills.

DisputeBills provides medical-bill negotiation services and health care savings programs for nearly 10,000 patients each year. You can submit your unpaid medical bills for a risk-free assessment on how much money you can save (up to 60 percent). DisputeBills also offers a membership card that gives you discounts on nine health care fields.
How it works: You can scan, mail or fax your unpaid medical bills for review. DisputeBills will assign an advocate to your account to review your bills for errors and money saving opportunities. You'll receive real-time status and case updates throughout the negotiation process. Finally, you'll receive a summary report with a total savings amount once the process is complete.
Pricing: DisputeBills' pricing structure is different from most of the other medical bill negotiation companies. They don't take a certain percentage of the total savings. Instead, they charge an up-front fee based on the total number of medical bills you have. Contact them for more information.
Cleanbill savings card: The Cleanbill savings card is a membership-based savings card that gives you discounts on nine health care services. The card gets you anywhere from 10 to 85 percent off of dental, pharmacy, lab testing, MRI and CT scans, vision, chiropractic, hearing aids and telehealth services. The fee is $12.95 per month with a $5 application fee. You can try it with a 30-day money-back guarantee. The Cleanbill card does not replace your insurance but can be a great way to supplement the high-cost of your insurance.
Savings tips and resources: DisputeBills has a section on its website dedicated to savings tips and resource articles. These resources keep you informed on things like why prescription drugs cost so much, what your benefits statements mean and how medical bills are disputed.
FAQs: DisputeBills has an in-depth FAQs page. It covers topics like how their process works, how to start a case and how they help with your medical bills.
Best for: consumers who want to lower their unpaid medical bills.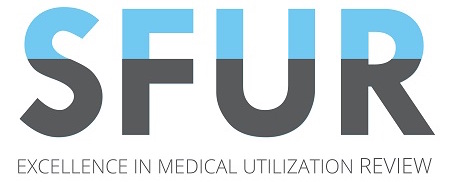 SFUR provides its customers with medical bill negotiation and peer review services, as well as workers' compensation solutions. It has been negotiating workers' compensation hospital bills for 12 years and has saved its clients millions of dollars in that time.
Hospital bill negotiation services: SFUR negotiates hospital, ambulatory surgery center and surgery claims. It uses a physician-led approach and certified professional coding procedures to reduce medical bills.
Pricing: SFUR does not list their pricing structure online. If you're interested in their services you can chat with them on their live-chat feature.
Hospital peer review services: Peer review is used to point out overlooked information and allow for the reconsideration of opinions for hospital activities. This helps ensure your medical bills are fair and accurate.
Physician specialists: SFUR contracts with over 200 board certified physician specialists for its peer review services. Each specialist is re-certified with URAC every three years. It employs physician specialists from over 25 different areas of medicine.
Accreditation: SFUR's peer review solutions are accredited by the Utilization Review Accreditation Commission's (URAC) independent review organization and the National Association of Independent Review Organizations (NAIRO).
Best for: consumers needing to lower their medical bills.

H.H.C. Group offers multiple health care cost-containment services including claims negotiation and repricing, medical bill review and independent medical reviews.
Claims negotiation: H.H.C. Group offers claims negotiation and repricing services for your medical invoices. They'll check for mistakes like errors in medical coding or the unbundling of services that could inflate the total amount due. H.H.C. works directly with multiple providers including hospitals, imaging centers, doctor offices and more.
Medical bill review: H.H.C. Group can help you reduce your medical bills by checking for errors, inappropriate charges and things that have been left out. You can choose different services depending on the amount of your bill. For large amounts, H.H.C. offers a line-item bill review. This is a more intense approach using experienced nurse coders to identify errors and duplicate charges.
Claims editing: Claims editing is typically used for lower invoice amounts. H.H.C. uses automated systems to identify errors like duplicate or unbundled charges. Unbundled charges are when a provider bills you an inclusive price for a set of services and then charges for those same services individually.
Claims repricing: H.H.C. Group has relationships with national, regional and local provider networks (PPOs). If you submit an out-of-network claim, they can reprice it to a pre-negotiated rate that providers in their network have agreed to.
Accreditation: H.H.C. Group is accredited by the URAC's independent review organization through 2020.
Best for: third-party administrators and self-funded employers looking to lower the amount they pay on medical bills.

Rising provides medical cost management solutions and services to the workers' compensation, auto, liability and group health markets. Its services include medical cost reduction (bill review) and provider negotiations. A full list of what Rising can do for each market is available on their website.
Medical cost reduction: Rising's bill review process uses data, repricing intelligence and professional expertise from nurses and physicians to lower medical bills. The bill review program includes an extensive coding review and repricing, state law adjustments, duplicate bill detection, fraud detection and more. Rising claims you can expect an $8 to $78 return per $1 in fees.
Provider negotiations: Rising's provider negotiation service ensures you only pay for what's appropriate on your medical bills. They negotiate on your behalf, at no risk to you, on out-of-network, hospital, complex and non-subscriber bills. Rising focuses on nailing down inappropriate charges and bundling issues on bills.
Specialty bill review: Rising's specialty bill review process involves certified coders, nurse auditors, physician advisors and professional negotiators to do an intense audit of complex medical bills. Your bills will go through in-depth audits include coding, clinical and state rules/case law audits. Bills available for specialty reviews include out-of-network, air ambulance, diagnostic testing, home health, hospital, surgery and implant bills.
Provider solutions: Rising can connect you with quality network facilities and physicians using their provider lookup feature for all states except California (California is workers' comp only).
Pricing: Rising doesn't list pricing on their website. If you're interested in its services you can fill out a information request form on their website.
Best for: consumers and health care providers wanting to lower costs on their medical bills.
Disclaimer
Information in this guide is general in nature and is intended for informational purposes only; it is not legal, health, investment or tax advice. ConsumerAffairs.com makes no representation as to the accuracy of the information provided and assumes no liability for any damages or loss arising from its use.
Thank you
Keep an eye on your inbox, the latest consumer news is on its way!