Consumer Complaints and Reviews

ACS is a servicer. They are supposed to help you figure out alternatives to avoid default. They did not. I am lucky enough that the guarantor of the loan, American Student Assistance, told me that I qualified and should apply for economic hardship. ACS always told me that I've already exhausted all my deferments. There are different types of deferments and they were trying to avoid telling me about the economic hardship deferment. ASA stayed on the line with the lying ACS agent while we spoke about it. This is the only way I was able to get a point in my favor.
Previous to applying for economic hardship, around August 2016, ACS agents lied through their teeth about my IBR forms received. They held them longer than usual for it to reach another late payment to be able to apply it to "due amount" and force me to pay it before I could enter into IBR and postpone it. That is not all, one agent told me that my IBR application was approved and everything was in good standing and that the system on my account would update shortly... It never did update so I called back and the next agent said she had no information that my account was in good standing. I don't understand how a company such as this gets away with so many violations and not get banned by the Department of Education.
I am currently in Economic Hardship deferment, but not thanks to them. Do not take advice from this servicer to what they say is hardly ever true. Talk to the Ombudsman and your guarantor, also be proactive and calling the servicer and raising your voice with ConsumerAffairs. I am currently considering a lawsuit against this company.

I have paid my student loan FOR YEARS and had to change my checking account a couple of times. Each time that I have done this instead of it being easy (like changing your payment with a credit card) my account goes into some sort of holding status and my next payment is not credited so it appears that the payment is late. For some reason their archaic website does not very quickly identify the new checking account until another month goes by. When I or my husband has called about this issue, they just give you the runaround. This company sucks, their website sucks. I cannot wait to pay this ** off!! We even pay more than the minimal payment and the principal balance just sits there barely touched again FOR YEARS!!! I realize that I took out this loan but I will NEVER do that again. If I can't pay with cash/payment arrangement/scholarship I will not go to school. I have been paying on my student loan for at least 20 years. POS!!

For eight years - 1998 to 2006 - after receiving my graduate degree (in December 1997) I consistently paid on my student loan, only to see my loan balance continually INCREASE - from the original debt of $37,000, to $45,000, to over $50,000, then to $62,000, then to $70,000. And now ACS is apparently selling my information to other soliciting companies in the student loan collection/reduction/consolidation business (e.g., Student Assistance Corp., Certified Solutions Center) claiming that the figure is over $79,000. My graduate loan started with Direct Loans (William D. Ford Federal Direct Loan Program). Around mid-2000, my loan was apparently handed over to a company called Northwest Education Loan Association; correctly or otherwise, I began making payments to NELA.
In July 2002, I received notification (from somebody called AFSA Data Corporation; a possible precursor to ACS, with a "Borrower Services Department" address in Utica, NY (although payments were to be sent to a P.O. Box in Phoenix, AZ) that my student loans were being consolidated, via an outfit called SLCC (Student Loan Consolidation Center). Then, beginning in the fall of 2002, I began receiving correspondence - and payment coupon books - from a company called ACS.
I began making payments to ACS, and continued to do so, even after my partner lost his Silicon Valley tech job (after 12-1/2 years) just before Christmas 2003, and even after we relocated from San Francisco to Palm Springs for less expensive housing, and a lower cost of living. He found another job (doing I.T. for a hotel/resort) and I got my real estate license (and took a series of accounting-related temp jobs, in the interim, trying to make ends meet). Making less money, and less consistently, the ever-increasing student loan payments became a struggle. Although I began to make money as a Realtor, he lost his job as I.T. manager for the hotel/resort (after 4 years) in September 2009. By then, my outstanding loan amount had somehow ballooned to over $55,000.
By October 2010, NELA - not ACS - was threatening wage garnishment on a loan amount they claimed was now over $62,000, through a company called General Revenue Corporation. I filed for an income-based repayment program (IBR) that was apparently processed without issue at the time (although I'm uncertain by whom; apparently the payments I had been making to ACS since 2002 had not been forwarded to either NELA, or to Direct Loans). From that point, in late 2010, I began to get simultaneous billing from ACS, as well as from a company called Student Assistance Corporation, as well as from a company called GC Services.
My partner took what was supposed to be a contract-to-hire job in late June 2010; however, starting in September 2010, he began having black out episodes, again in late November, in February 2011, and finally in April 2011, that resulted in trips to ER, and ultimately, a week in the hospital. In November 2011, he was diagnosed with moderate stage 2 prostate cancer. Meanwhile, he wasn't working since April 2011. I filed a Forbearance Request in 2013, 2014, and 2015, via Student Assistance Corp., which went smoothly enough (in fact, with the renewal in the spring of 2015, I was told by the Student Assistance Corp. rep assisting me over the phone, that - given both the age of the loan, the enormous accrual over time, and the escalating financial burden - that the loan itself would eventually be written off. No, I didn't believe her).
After cancer surgery in June 2014, my partner finally went back to work - part time, at first, a couple days a week - in October 2014. But the outstanding, mounting debt, loss of income, and medical expenses finally got us an eviction; in January 2015, we moved in with a friend, as roommates. I tried to file a renewal of the forbearance in 2016 but now was very brusquely told that I no longer qualified; the reason given was the Supreme Court decision in June 2015, that now defined our legal relationship on a Federal level as a married couple; and that, as a married couple filing jointly (for 2015) I would no longer qualify for a forbearance, income-based payment reduction, balance reduction, or other repayment assistance programs. My response was that I could not afford an additional expense of $983 per month.
From that point forward, ACS has become especially aggressive, sometimes calling as many as 6 times a day (in addition to calls from Student Assistance Corporation). I realize that I'm not alone, but it's no exaggeration to say that this situation has ruined our lives. I'd have no issue paying the original borrowed loan amount - $37,000 - at the original 5.125% rate, and at the $220 per month installment amount, but despite years of payments, the outstanding amount has tripled since graduation.
No wonder millions of American lives have been ruined, with the U.S. economy in almost continuous stagnation, and housing beyond the practical reach of all but the most wealthy (very often, foreign national) buyer. There appeared to be a glimmer of hope towards the eradication of this massive, growing, plague of student loan debt under the prior administration, but that was effectively blocked, and the likelihood of any sort of relief would now appear hopelessly lost.

I consolidated my loans after graduation and only went into deferment once but I still made some payments when I had the extra money. I paid on this loan for almost 9 years, the beginning balance was $32201.00. I paid over $17920.00 and when I got the chance to re-fi with the federal government I found that out of the $17920 they only applied a little of $6000 to the principal. They kept over $11000 for themselves. Where does someone like me get help. Please, please do not use this company for anything. They will rip you off and then hide when you need answers.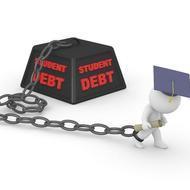 My tax return was taking quite a bit longer than years past - I am head of household, 2 dependents - as typical had earmarked my return to pay off certain debts, purchase tires for car, put money aside for my kids' braces. After a months time, I logged into IRS site to track my return and found a notice that my return had been directed to the Tax Offset division and my entire return was given to unknown source to resolve a Dept. of Education loan. No notification prior to this was given to me regarding the status of my loan, who the loan servicer was nor did I know which account it was.
I have 9 different student loans and tracking their status has been nearly impossible. Not once have I received any correspondence from ACS regarding my loans, I have no idea what loan was paid off or down, what my balances are, or how to even begin to find a workable resolution to the student debt chains that have crippled my ability to function in our credit/debt driven society.
How do I know I can trust these reviews about ACS Services Corporation?
743,926 reviews on ConsumerAffairs are verified.
We require contact information to ensure our reviewers are real.
We use intelligent software that helps us maintain the integrity of reviews.
Our moderators read all reviews to verify quality and helpfulness.
For more information about reviews on ConsumerAffairs.com please visit our FAQ.

Well, here I am on the other side of the rainbow... I paid off my ACS Loan last February 2016!!!! My 56,000.00 student loan debt. I used the equity in my home to get rid of it. This was so painful, the years of trying to negotiate with these people was impossible. I was locked into a rate of 8.00%, they would not entertain lowering it unless I went back to school to get more loans to get another consolidation!
Well people after a year of paying it off. I checked my credit... and lo and behold ACS is still haunting my nightmares! ACS had specifically reported the wrong information on my Experian credit report! They reported me as a negative non-payer and negatively submitted a claim with the federal government to recover the insured amount I "supposedly" did not pay. So forget about the congratulations letter! They are claiming they closed my account, in bad standing! Well I have the payoff, and wire transfer to prove it, and it is also in their own account system showing I paid it off... What is going on over at ACS? Are they double dipping? Asking the government to cover my loan anyway after I already paid it off??? So shady!!! I am reporting my case to the feds... ACS had 12 months to clear my name, and they have yet to do it!!! Shame on them!!!

I recently checked my credit report and there are two reports from ACS, stating that I am at least 90 days overdue with payments for my student loans (for almost $9,000). First of all, my loans were bought by another company almost three years ago and I am current with them. I don't understand how it's possible for them (ACS) to report to the credit bureaus when I do not have a loan with them anymore. So, I contacted ACS in regards to these reports and they told they would inform the department that reports to the credit bureaus and it should be rectified within 30 days. I'm not content with what I was told and I am planning to contact a lawyer, if I do not receive a response within thirty days. This is absolutely ridiculous! I'm so glad that I researched other complaints and it's very clear that ACS is scamming other customers.

Another one of the many ACS victims! I have basically the same story. My experience with ACS has been one that no matter how long or how much I pay I find myself in a deeper hole "owing" ACS more than when I started. I attended an acupuncture and herbology university where I incurred my debt during which I had a change of heart so to speak and decided that I wanted to have a more immediate impact on people so I went to paramedic school.
For coming up on 20 years I have been in the EMS/fire industry. I want to settle my debt for many reasons but I'm thinking less of of the one where I want to be "a productive member of society." It seems they prey on integrity and have no concept of what is just or caring. What is our recourse? I have paid consistently more in interest than to the principal for years now with no end in sight. Their math doesn't make sense. They are truly predatory. I don't know how they can live with themselves. But it's probably not nice. If anybody has any idea on what we can do, anybody they think may be able to help, please let me/us know!!! Thank you.

So I contacted my attorney general and state senator and even the majority leader about ACS (still no reply back). I see that so many other people have done so too. I don't know what to say about this company. When I talked to the lady on the phone she seemed so full of herself that when I told her because I had no idea who she was or why she was calling trying to phish for my information that I would be calling my fin aid office to see about who she was, she replied to me with "good luck" in a very sarcastic manner.
I am so frustrated right now with them for destroying my credit score. I was just about to go find me a place to stay because I can no longer stay at my current residence due to the price hikes on rent. So if they do not contact me back I will no doubt be homeless considering you can't get a place anywhere around my area without a decent credit score. Thanks to them falsely reporting that I am delinquent for 3 months, I can't do anything. How is it only 3 months that I am delinquent but not a whole six months? I don't know how being on a forbearance for 6 months allowed me to be able to pay for 3 months of that time. I mean 3 months no money and all of a sudden I have money to pay for the remaining 3-since when? My husband didn't get any extra money from work and nor did I.
I see that the federal loan servicer is getting sued now but it seems like it will be dismissed and students are going to be forced to continue working with such a terrible company. I can see you garnishing my wages which if I was making enough money don't you think I'd be able to pay the insane amounts that they want us to pay back. I have to pay back a min 400 and max 787. Not even sure how they factor that one out. And instead of them garnishing wages they rather destroy your credit score.

I have had a consolidated student loan with this company I have been paying on (automatic payments) since 2006. I just found out by accident that they sold my loan to Navient back in June 2016. I was not notified by neither ACS nor Navient about my account. I don't check my account since it's autopay. Upon looking closer, the last payment was May 2016. Last I checked, I thought I had a balance around $1200 and figured it should be close to being paid off in the next few months. Researching Navient, The balance they say I owe is over $2400, and it is in forbearance because I'm currently in school. I DID NOT ask for a forbearance at all. I have been making payments to ACS the whole time I've been in school. Why/Who are they to change the conditions of my loan WITHOUT any communications asking or letting me know? This is highly upsetting to me that this can be done without someone's knowledge.
I've recently discovered in the last 2 days now that there are lawsuits out against BOTH, ACS and Navient. Hardworking people trying to do the right thing, and this happens screwing with people's lives and credit! And to make things even more frustrating, neither company has an email address to contact them. Being I'm in Alaska and work, being able to call them during their hours is difficult. Totally frustrating to say the least. :(

I came across this review as I pondered the outcome of a newly filed lawsuit and frustration I have had with trying to pay off my student loan from law school. I graduated from NCCU School of Law in 2005 and have paid more each month, only to see the lion's share go to interest. As a tester, I sent ACS a cashier check for $3000.00 with principal only in the memo. Can't wait to see what happens. Today, the federal government sued Navient, formerly part of Sallie Mae, for allegedly cheating borrowers out of their repayment rights. I will monitor this situation to see what happens and see if said entity that we all feel consumer animus toward will be ripe for the same action.

ACS claimed that I had a student loan from more than twelve years ago. I am just hearing about this now, and they tried to garnish my wages. They are not a legitimate company. In attempting to "resolve" the issue, they claimed they needed my email. That was used to try and steal more of my personal data. I did not use their website and did not ever log in to the account that was created for me. All of you need to begin researching them immediately. They are a computer company that steals personal info. off of your computers. They were created to prevent HIPAA violations by scanning computers for account numbers, social security numbers and birth dates.
They are now involved in student loans because they generate and create documents with this data. What you need to do is immediately file with the CFPB and your state's attorney general. Do not delay in doing this. www.consumerfinance.gov Instead of spending time talking to ACS, spend that same amount of time each day researching student loan fraud. Do not give them a single dollar; it legitimizes something that isn't legitimate. Do not despair. Many people are fighting this. Help each other, and pass the word.

When I left grad school in 2003, my balances were approx 45K. Now the amount is at 64K. When I questioned the amount, I never felt satisfied with the explanation. Having always been in economic survival mode as a struggling therapist in CA, I didn't have time for an in-depth inquiry. I have planned to follow-up with the school to see what information JFKU has on original amount. I was in deferment for economic hardship as an MFT intern. Have been on IBR for several years. When I forgot to renew, $600 was taken from my checking account without permission. I received a renewal letter with a past date for payment which guaranteed I would be late and owe a late payment. Based on the low reviews I would be interested in a class action lawsuit against them.

I have been paying this company for over 13 years and all I seem to do is pay interest. There is zero customer service help. How is it fair that you can refinance any other loan in this country but not student loans? When I re-consolidated the interest rate at that time was 8%! This company/servicer is the absolute worst. I don't understand how they continue to be in business. It's like extortion. Where does all the money go we all pay them? You would think they could at least hire and train a solid and reliable customer support team. How is this business practice legal? At the very least, it's unethical. https://www.classaction.org/learn/how-to-start. There has to be a better way.

We've been paying consistently on our student loans and our loan balances have INCREASED. We've never missed payments and the balance still goes up. It's interest upon interest upon interest. I don't understand how this company hasn't gone under or been put out of business. I hope every single employee there goes home at night and hates themselves. They disgust me. They've ruined our lives. We have no issues paying the original amount we borrowed, but our loans have tripled since we graduated. If there is a class action, I want in.

ACS Garnishment of Wages - I don't know who this company is or even if I ever got a loan from them I don't even qualify for a student loan and they wrote me an email saying they are going to garnish my wages and recoup their student loan.

This company has been a thorn in my side since 2004. I have been paying on these loans for the past 12 years on and off due to in school deferments and military deployment. I have had my account broken up into two without my consent. I have paid thousands of dollars of interest and hundreds toward my principal. I have tried to reconsolidate with another company and every time I try or the other company tries they change the status of my loan in a way that they can't give out my information at the time.
This has happened on multiple occasions. I have been charged the same late fee two or three times in a row and was told that they pay off any outstanding interest before anything else. That's bs. The customer service is a joke. I'm sorry but I want to talk to someone who speaks good english and can't hide behind a transcript. All in all this company has caused enough stress in my life and I am tired of wasting money with them. Please let's get together and stop them.

My problems with ACS go beyond the fact that they are almost impossible to get a hold of and that their email function on the website is a scam - you email them and they send an automatic reply saying they'll get back to you within 48 hours but that never happens! Other issues: So I got a loan of $4000 from my graduate school and my school has a forgiveness program where every year that you work in your field, a percentage of the loan is forgiven. Well I got most of the loan forgiven seeing as I'm a Registered Dietitian and this job title falls under the forgiven positions. Unfortunately ACS declined my last year because I switched jobs and my title is no longer Dietitian although I perform the duties of a dietitian and health educator (which also qualifies for forgiveness) and probably more.
So the reps (who are usually nice but have no control over anything) told me to simply word the letter differently which I did but am still waiting for it to "process". It's literally been processing for several months and I call once a week and am on hold for about 20 minutes each time and get the same answer, "It's processing". Even though on the website it shows my loan is "Past due", the reps tell me not to worry and that will disappear once it's processed although the first time it was declined, this past due status did not disappear. I also was told that they reported to the credit bureau that I was not delinquent because the loan was "processing", yet I have no proof of this happening. I am now going to call my school and ask if there are any other loan servicers that I can work with but I fear I will never be able to get a hold of ACS and have them get the loan to someone else.

Do not under any circumstance sign up for or log in to this company's website. It is a fake company that is trying to phish your information. Read the reviews of people who have fallen for the trap. Most, if not all, universities do not use this service. Contact your Financial Aid office to verify.

I contacted Syracuse University, from which my son just graduated. They stated that universities administrate their OWN Perkins Loans and do NOT have companies like this one take over. He did receive an official looking letter with enough info to make you think it's real, but it isn't. This is why so many people have problems with them. ALWAYS contact your university to verify loan info. I have filed complaints with the New York and California State Attorneys.

I am a college graduate, who has remained on top of her bills for the most part. The only snag I've had is with ACS education services. Most days I cannot even log in to do anything, even if I try a different browser it doesn't work. The same problem continued when I was trying to send them a complaint and it took several attempts to get the message through. My response? "Use the website to send a bill." I cannot even get through to anyone on the phone to get help. I'm sick of trying, I'm sick of crying, I want actual help.

I attended a school that I graduated from in 2003, I consolidated my loan and have been making steady monthly payments to ACS since 2009. My original loan was for a little over $21,000. Due to financial difficulties I've only been able to pay the minimum due but occasionally I send them more. Here, we are in the year 2016 and my loan is still over $21,000 although I have been making payments every single month since 2009. I don't understand how this happens and I don't know what to do. I'm afraid to stop paying the monthly payments because I don't want my credit ruined more and I don't want my wages garnished.

Every interaction I've had with this lender's customer service has been frustrating. Their reps will generally be apathetic and from one phone call to the next will give completely different answers. My most recent interaction with them involved a phone call in which I needed a copy of my payment history on a closed loan. I was told that wouldn't be a problem and they would be mailing that out. Today I called back to check on this as nothing had arrived and was told that not only do they have no record of a phone call but they cannot do this. I try to be patient with phone support. I know how unpleasant that job can be. However this company consistently gives unreliable support and treats you as if you are being dishonest with them when doing so. I cannot stress enough to avoid this company at all costs.

50 years old, 18 years after college. Small loan compared to others - I've been trying hard to eliminate the debt by paying as much as I can toward not only the monthly payment, but adding extra money to pay down the debt. Now I'm in "Prepaid" status until Feb, 2017 - it's Aug 2016! I cannot pay any amount that would be worth paying as it all goes to their interest and not even a dent will be put into the debt.
This is insane! I want to pay off my debt and wipe it clean off the slate, but their "prepaid" status is a trick to keep adding more interest so no one can really pay off the debt. They need to be audited and shut down! This is a predatory lender and predatory lending practice! We need to file a full class-action lawsuit and get back the interest we have paid that is far and above the amount of the actual borrowed amount. I've probably paid twice what I borrowed in interest alone since 1999. I don't know whose palms they are greasing, but they are apparently getting away with fraud and stealing. Stay away, or let's all rise up and sue them!

Does anyone have any accountability as ACS? According to TransUnion I have NOT been paying my IBR installment. ACS reported this to my credit 06/2016. Stating I haven't made payments in over 120 days. I need credits for Check PNC ** for March and April 2016. I need to also verify Check PNC **. This was mailed to ACS at P.O. Box 371834, Pittsburgh, PA 15250-7834. Back in November ACS wrote to me, student, and admitted for "misapplication" for past problems. Applying credits to my account to avoid default and negative marks on my credit is still occurring. I also readmitted the IBR request form "again" through fax. I have fax confirmation from 08/18/2016. ACS received the IBR request from student-loan.gov website. I did this back in April 2016. For some reason, "again" they are not acknowledging this either according to recent letters.
How is this legal when the lack of ACS accountability impacts my credit score? How am I going to get back to work with a bad credit score when false information is reported continuously? How am I going to make a larger payment for my student loan in this situation? Doesn't ACS realize they are only negatively impacting themselves? I need credit applied to my account and my TransUnion report updated.

An absurd company!!! Because of its lousy online payment system, I double clicked and overpaid by 5k. I contacted ACS and was greeted by a cold-hearted representative located in the middle of another country. I explained this $ would put food on my table daily for my family- she would not want to listen and referred to "this is our policy to take 30 days." I politely asked for a manager, and she would not want to give it out, and came up with lame excuses. ACS lives of my interest daily, and it is absolutely making to sense to hold my overpaid payment for 30 days. I have kept calling, and all I got was the runaround. Bottom line: people please stay away from this company- it is a cold-hearted vulture ACS Education, and I would sincerely hope somebody out there would be able to do full audit on it.

I was called on a weekend by an aggressive agent who gave notice that they were getting tough now and that I got borrowed my way to a PhD only to freeload off of the taxpayer. She threatened that I would go into default after which awful things would happen and that to prevent this I would have to make 12 payments of $500 which would have no impact on my interest or principal. Thinking they were agents of the federal government I complied. I just thought about that episode recently and decided to investigate. I think the next step is to ask the federal government, which these loan servicers represent, to recover the money. If necessary a lawyer will be necessary. I believe that they owe me $6000 plus interest.

After several times of email log calls on Peter.com and also email head office of Mr Price Home, these people do not have the updated account payments information. The first time the lady phone me and told me my account is over 2000 outstanding on the statement, I paid R1700 on the account and then she phone me and tell me I did not make a payment. On Mr Price Home on my account it show R34. Up to now no statements, no information. If they phone you, get no emails from them and every time they deduct 10% of payments as well. These people information is not correct. After arrangements was done on email and payments in the month, they keep on telling you you need to make arrangements with them again after emails and confirmations was done.

I don't think that writing a review will help in any way due to the lack of stars that this company already has, however, I feel like I need to say something. This company is a joke. They refuse to send out bills and hide behind "you are prepaid" statements. Then you don't get any notices for 3 years, and your credit score goes down and your interest goes up and you end up owing an extra $400. I guess they know how to trick you into paying them more money. Not an honest company! Stay away!

How many letters and notifications does it take for ACS to "CEASE AND DESIST" with using an entire social security number as a loan identifier on my credit reports? This is in violation of the following: The Social Security Act, Identity Theft and Assumption Act of 1998, Title 18, United States Code, subsections 1028, 1028A, 1029, and 1030, HIPAA Privacy Act, The Right to Financial Privacy Act of 1978, The Privacy Act of 1974.
This has been going on for 8 months now AND they sent a letter stating that they are really sorry about this and that they intend on correcting this matter. ACS is NOT sorry at all! Don't B.S. me ACS! Only one credit report has been corrected in a span of 8 months. Who is running this company and why has there not been an investigation into this matter? Has anyone been caught or sent to jail in regards to this matter? OF COURSE NOT! Why has there not been any notification of a possible data breach? One more thing, the only department that is allowed to have my social security number is the Social Security Administration. That's it - Period! There is no guarantee that when one discloses their social security number that it will be safeguarded and protected due to non due-diligence and lack of responsibility and care of personal identifiable information.
That includes the number of hacking and identity theft related issues because most don't even know the laws and they don't care. By not caring creates a prison for YOU and ME. That prison is continually getting more and more smaller and restricted because of ignorance and lack of care. Don't come crying to those when we told you so because some thought they knew it all (ILL-INFORMED) and wanted to act like an armchair dictator and fascist. Don't want to hear it. Then, those that don't care and are not informed are going to advise those who are well-informed that they (ill-informed) know what they are talking about!!!? The sheer level of hypocrisy is amazing! It really is. In addition, ACS is NOT a government institution - period!
I cannot believe the level of cotton candy headed thinking on the part of some individuals at ACS in this matter and then some people (ill-informed) think that this is absolutely fine and acceptable for some entities to use an entire social security number as a loan identifier on the credit reports. I guess some of you (ill-informed) WHO THINK THIS IS FINE DON'T MIND HAVING THEIR SSN DISCLOSED AT ALL OR DON'T MIND BEING A IDENTITY THEFT VICTIM.
Excuse me, abnormal people and ill-informed, who think that this is just perfectly fine - THIS IS NOT ACCEPTABLE AT ALL NOR is it NORMAL! Guess what else? NO ONE is immune and others will be next should there be no action taken because this is how specific individuals operate. Capitalization of some words is not grounds for offending others with the TRUTH.
Company Name:

ACS Services Corporation

Website:

https://www.acs-education.com/CS/Jsp/general/home.jsp