Best Car Seat Brands

Updated on 11/20/2017
A car seat is one of the most important purchases you will make as a parent or caregiver. Your child will need an age-appropriate car seat every time they ride in a vehicle from birth until they are big enough to use an adult seat belt, usually around age 8.
There are many options on the market, so it's important to choose a car seat that is safety rated for your child's height and weight and that fits and installs in your vehicle safely. You can also choose a car seat with added convenient features to make the most of your purchase.
Compare Reviews for Top Car Seat Brands

Evenflo Car Seats
Read 52 Reviews

Founded in 1920, Evenflo is an American manufacturer of infant and child care products. It offers quality-tested and reasonably priced car seats, high chairs and more. Evenflo convertible car seats start around $60.

Graco Baby Products
Read 50 Reviews

Founded in 1942, Graco is an American baby product company. It offers a variety of products including baby swings, strollers, car seats, Pack 'N Play playards and more. Its infant car seats start around $70.

Britax
Read 33 Reviews

Founded in 1938, Britax is a child care product manufacturer headquartered in the U.K. Its products include strollers, car seats, high chairs and more. Britax car seats start around $150 and are rated highly for safety features.

Safety 1st
Read 38 Reviews

Safety 1st is a child-safety products company that sells baby monitors, car seats and more. Safety 1st infant car seats start around $70. Their analog baby monitors are around $20, and their wireless baby monitors are $150-$200.

Baby Trend Car Seats
Read 32 Reviews

Baby Trend is an Ontario-based baby product manufacturer. Its infant, convertible and booster car seats are available at major retailers like Walmart, Target and buybuy BABY and range from around $70 to $180.

Chicco
Read Expert Review

Chicco is a European baby product manufacturer offering car seats, strollers and more in over 120 countries. It offers the top-rated and narrowest infant car seat, the Keyfit, which starts at about $200.

4moms Car Seats
Read Expert Review

4moms is a tech-enabled baby product company. Its self-installing car seat base automatically adjusts so you know it's correctly installed. It retails for about $500 and is compatible with many Apple and Android devices.

Eddie Bauer First Adventure
Read Expert Review

A division of Eddie Bauer, Eddie Bauer First Adventure is a baby and child product brand that specializes in durable and classically-styled car seats, play yards and more. Its convertible car seats start at around $100.

Peg Perego
Read Expert Review

Peg Perego is an Italian baby product manufacturer offering high chairs, strollers and travel systems. Its car seats feature advanced safety technology and are sold at buybuy BABY and select retailers starting around $300.

Doona
Read Expert Review

Doona is an infant car seat made by the Simple Parenting company. It combines a rear-facing infant seat with the convenience of a stroller. It is the only car seat on the market with fold-up wheels and retails for about $500.
Thank you, you have successfully subscribed to our newsletter!
Enjoy reading our tips and recommendations.
Unsubscribe easily whenever you want
Features to consider when buying a car seat
Is the seat right for your child's developmental stage?
As a baby grows into a toddler and then a preschooler, their car seat will also have to change to accommodate their size and keep them safe in the car.
Rear-facing seats: The American Academy of Pediatrics recommends that babies stay rear-facing in vehicles until age 2 because this position protects them best in a crash. Infant seats are rear-facing for babies weighing 5 to 25 pounds. Some convertible seats can also be used rear-facing. Be sure to check both weight and height limits; many infants outgrow their seats in height before weight.
Forward-facing seats: Your child can face forward around age 2, but keeping them rear-facing even longer may be safest. You can use a forward-facing seat or a convertible car seat when you decide to turn the child forward.
Booster seats: Every state has laws that require children to be in a booster seat until a certain age or height. The specific requirements differ by state, so search online to find out what laws apply to you. For optimal safety, some experts recommend that children under 9 years old, 57 inches and 66 pounds should be in a booster seat.
Will the seat fit in your vehicle?
Consumers who drive compact cars or have multiple children will need to be conscious of the space available for the car seat. If you are not sure if a seat will fit, some baby-product retailers will allow you to take a car seat to the parking lot and try it in your vehicle before purchasing.
Base width: The width of the base of the car seat determines how much space on the seat the car seat will occupy. Base width is measured at its widest point and can vary from around 17 inches for a narrow infant seat to over 20 inches wide for a large all-in-one seat.
Length and height of seat: The length and height of the car seat is particularly important if you are planning on getting a convertible seat to use rear-facing. Make sure it fits between your vehicle's back and front seats.
Multiple seats: Families with more than one child in car seats need to consider whether all of the seats will fit together in the back seat of the family vehicle. Keep in mind that the safest place for a rear-facing seat is the center of the back seat.
Does the seat meet safety standards?
Car seats are strictly regulated for safety, so make sure yours meets federal safety standards.
Safety label: All car seats in the United States are required by law to have a label indicating it is compliant with Federal Motor Vehicle Safety Standard 213.
New and unexpired: A car seat is an item you should never purchase second-hand. If a car seat has been in a car crash, its internal structure can be damaged and it can be ineffective in subsequent crashes. Additionally, all car seats have an expiration date printed on the bottom or back of the seat. Seats should not be used after this date.
Air travel approved: You are not required to restrain a child in a car seat during air travel, but experts agree that infants and children are safer if they are in a car seat while flying. Car seats must be approved by the Federal Aviation Administration (FAA) to be used on commercial flights. Look for a sticker on your car seat that says it is "certified for use in motor vehicles and aircraft."
Will the seat grow with your child?
Some people prefer to purchase new car seats at various developmental stages, while others choose a seat that will accommodate their child as they grow.
Convertible car seats: Convertible seats can be used from birth to around 45 pounds. They must be used rear-facing until your child is 2 years old then can be turned around and used forward-facing.
All-in-one: All-in-one seats have the features of a convertible seat and can be used as a booster seat. These typically accommodate a child up to 100 pounds. Because they tend to be very large, these seats are not always the best option for those with limited space.
How is the seat installed?
Every car seat brand and model must be installed in a specific way to keep your child safe on the road. Before buying a car seat, consult your vehicle's owner's manual to see what types of car seats will install correctly in your vehicle.
Position in the car: The safest place for a car seat is always the middle of the back seat.
Vehicle seat belt: Most car seats feature a seat belt pathway on the underside or back of the seat to secure it with the vehicle's standard seat belts. The seat belts must have a locking system, and the seat must be secured tightly so it does not move or tip.
LATCH system: Most vehicles manufactured after 2002 come equipped with a LATCH system, which stands for Lower Anchors and Tethers for Children. The LATCH clip secures the car seat to the frame of the vehicle and is the safest way to install a car seat.
Seat belt positioning system: Booster seats, but not infant car seats, often use a seat belt positioning system to keep the vehicle's seat belt from falling across a child's neck.
Free installation help: Three out of four car seats are installed improperly. You can take your vehicle and car seat to any fire station and have the installation checked by a Child Passenger Safety (CPS) technician. These people are trained in proper car seat installation.
What convenience features come with the seat?
While the primary function of a car seat is to keep your child safe, other optional features can make your life more convenient and save you valuable time.
Travel system: If you're in the market for an infant seat, you might consider a travel system that converts the seat into a stroller for convenience. Most major car seat brands offer this option for around the same price as purchasing an infant seat and stroller separately.
Washable seat cover: Many car seats come with a removable cover that can be laundered. You may also consider whether the fabric of the cover is easy to wipe down. Smooth fabrics are generally easier to spot-clean than textured ones.
Cup holders: Most convertible seats and booster seats offer cup holders for your child's bottle, sippy cup or snack. This comes in handy so you don't have to reach into the backseat as often when driving.
Types of car seats
Infant car seats
These seats are designed and safety rated for newborn babies weighing from about 5 to around 20 to 30 pounds and measuring up to 32 inches. Infant car seats must be installed rear-facing in your vehicle. Typically, they come with a base that can be installed and left in the vehicle, while the seat itself can be easily snapped in and out of the base for easy removal.
Convertible car seat
Convertible car seats can be used both rear- and forward-facing and can accommodate both infants and young children, typically from birth through age 4. They use a five-point harness system for safety, but lack some of the convenience of an infant seat, since they can't be used as a carrier.
Harness booster seat
Booster seats are forward-facing and designed for older children, typically ages 2 through 6. They raise a child's height in a vehicle, reducing the risk of severe neck injury in a crash. Harnessed boosters use a five-point harness system to secure the child.
Belt-positioning booster seats
Belt-positioning boosters use the vehicle's seat belt to secure a child in place. These are designed for children around ages 4 through 8; some models accommodate kids up to age 12 or 120 pounds. Belt-positioning booster seats come with or without a back.
All-in-one car seat
All-in-one car seats are similar to convertible car seats except they can also be used as a belt-positioning booster. These are typically the largest car seats, so it may not be a good option if you have a small vehicle or need to accommodate multiple car seats. However, they offer the best value since you only have to buy one seat for your child.
Travel system
Some infant car seats can be purchased as part of a travel system. These snap into a stroller frame to convert to a stroller.
People who buy car seats
Parents and guardians
Parents or guardians need a safe car seat for every child under the age and height required for booster seat use (between 4 and 8 years old depending on the state). Some parents find it convenient to have multiple seats, one installed in each family vehicle.
Grandparents or other family members
If a family member or friend keeps your child at their home on a regular basis, it can be helpful if they have a car seat installed in their vehicle. This way you will not have to move your child's seat from one vehicle to another or risk forgetting to leave the car seat with them when the child will be in their care.
Childcare workers
If your child attends a daycare or child care center and will be going on outings or field trips, they will need a car seat. Be sure the center has a car seat for every child that is unexpired, age appropriate and checked for safe installation.
Car seat expert reviews

Cosco Kids is a Columbus, Indiana based company formerly known as Columbus Specialty Company. Founded over 70 years ago, it specializes in infant and toddler gear, including high chairs, play yards and more. It offers affordable and highly rated car seats for babies and children at every stage.
Read 26 Reviews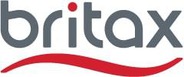 Britax is a child product manufacturer based in Surrey, England. Britax began selling its products, including car seats, strollers and high chairs, in America in 1996. Since then, Britax has established a reputation for high safety standards and luxury products.
Read 33 Reviews

Evenflo is an American child product manufacturer based in Miamisburg, Ohio. Founded in 1920, it is a recognized brand of car seats, high chairs, activity centers, safety gates and many other products for babies and toddlers.
Read 52 Reviews

Graco is an American baby product company and a subsidiary of Newell Brands, based in Atlanta. Founded in 1942 as a machine and car parts fabricating company, it began focusing on baby gear in 1955 when one of its engineers developed the first automated baby swing. Graco has been manufacturing car seats since 1998.
Read 50 Reviews

Safety 1st launched in 1984 with its iconic yellow "Baby on Board" sign for vehicles. The company expanded to include many other safety-focused products for infants and toddlers, including baby gates, bath seats, strollers, high chairs, baby monitors and car seats. It offers infant and convertible car seats and harness and seat belt positioning booster seats. Its products are sold by major retailers internationally.
Read 38 Reviews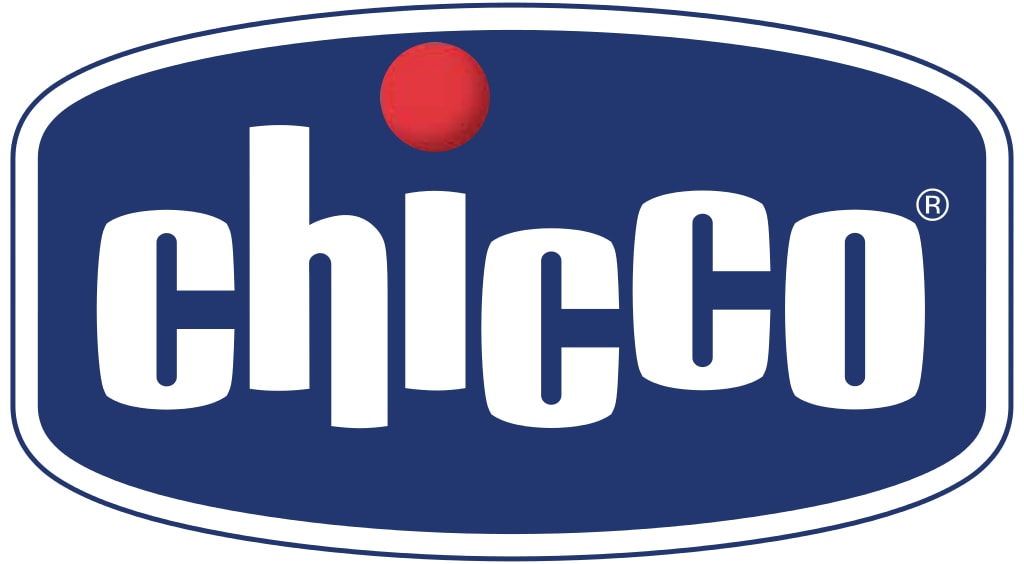 Based in Italy, Chicco (pronounced "kee-ko") was founded over 50 years ago and is the largest baby brand in Europe. It offers baby and toddler gear, including car seats, strollers, activity centers, bottles and more for purchase in over 120 countries.
Smallest infant seat: The Chicco Keyfit is the narrowest infant seat on the market at just 17 inches wide, making it a good choice for families with multiple car seats or a small vehicle. The Keyfit is also the top rated infant seat in America.
Compatible with strollers: Chicco's infant car seats are compatible with many of its strollers including the Bravo, Urban, KeyFit Caddy, Cortina and Liteway Plus models. You can purchase specific seats, bases and strollers as a bundle for a discount on Chicco's website, or you can mix and match to create the look you want.
EZ Care features: Chicco's convertible car seats feature EZ Care Zip & Wash machine-washable seat pads. The pad zips out of its cover for laundering.
SuperCinch latch system: Chicco car seats feature a SuperCinch latch tightener. You can easily tighten the straps on the car seat without applying much force.
Retailer options: Chicco car seats are available for purchase on their website as well as select retailers including Target, Toys R Us, buybuy BABY, Burlington Coat Factory, Babies R Us and many boutique baby stores throughout the United States.
Best for: parents and caregivers of infants and children interested in luxury car seats.

Eddie Bauer First Adventure is a brand of baby and child products from the Eddie Bauer company. Like its parent company, Eddie Bauer First Adventure specializes in classic styles, durability and streamlined aesthetics in its products, which include car seats, play yards, strollers and more, available exclusively at Target stores. Its car seats feature a classic look with advanced safety features.
SureFit infant seat: Eddie Bauer First Adventure's SureFit infant car seat is made for babies from 4 to 35 pounds and starts at about $140. It features an infant insert for smaller babies, five-point harness, LATCH system, machine washable seat pad and curved handle.
Convertible seat: The XRS 65 convertible car seat is designed for rear-facing while your child is 5 to 40 pounds and forward-facing from 22 to 65 pounds. It features five harness heights and three buckle locations to grow with your child. It starts at about $100.
Booster options: Eddie Bauer First Adventure offers two types of booster seats: the Deluxe Harness 65, which is designed for children from 22 to 100 pounds, and the Deluxe Belt-Positioning Booster, for children from 40 to 100 pounds and 43 to 57 inches.
Classic styling: All Eddie Bauer First Adventure car seats and boosters are styled mostly in black and gray. Some have small amounts of piping or trim in red, green, blue or other colors but still maintain a classic, gender-neutral color scheme.
Purchase at Target: Eddie Bauer First Adventure is made exclusively for Target retail stores.
Best for: parents and caregivers who shop at Target and need quality, durable car seats or boosters.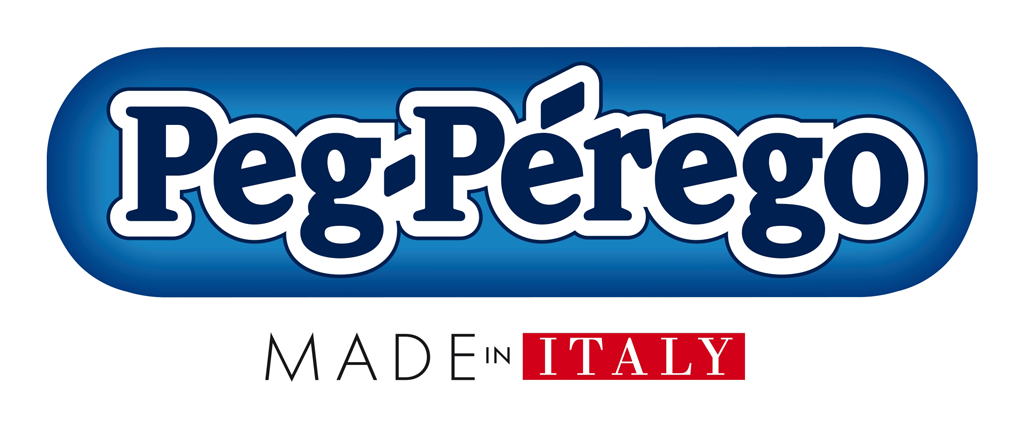 Peg Perego is an Italian luxury baby products manufacturer founded in 1949. In 1987 it expanded to the United States, and Peg Perego US is headquartered in Fort Wayne, Indiana. It specializes in car seats, strollers, high chairs and more. Its car seats are known for their classic appearance and advanced safety features.
Side impact protection: Injuries to the head, neck and spine are the biggest risks in car crashes involving an infant, so Peg Perego car seats have adjustable side impact protection to keep your child's head safe in a crash.
Anti-rebound bar: Peg Perego's infant car seats feature a solid, anti-rebound bar to keep the seat in place during a crash. The bar folds under the seat when it is being used forward-facing.
Convenient travel system: Peg Perego's infant seats snap attached to their stroller models with no additional parts or adjustments necessary, making it convenient to move the infant seat to a stroller on the go.
Primo Viaggio Convertible seat: Peg Perego's Primo Viaggio Convertible car seat can be used from 5 to 45 pounds rear-facing and from 22 to 65 pounds forward-facing and starts around $320. It features side impact protection, shock- and energy-absorbing foam, a steel back plate to reduce forward movement and a five-point safety harness.
Retailers: Peg Perego car seats are available for purchase on its website and at some retailers, such as buybuy BABY and select independent boutiques across the United States. Use the store locator feature on the Peg Perego website to find one near you.
Best for: parents and caregivers who want a safe, luxury car seat.

Combi Corporation is a Japanese manufacturer of children's products founded in 1961; it expanded into the United States market in 1989. Combi USA offers activity equipment, car seats, strollers, travel systems and feeding equipment in classic colors.
Shuttle infant car seat: Combi's infant seat, the Shuttle, is a lightweight option with advanced safety features that starts around $180. It is designed for babies from birth to 35 pounds and up to 33 inches tall.
Coccoro convertible seat: The Coccoro convertible car seat is a compact option for those with smaller vehicles; in fact, three of these will fit in the back seat of most vehicles. It is designed for children from 19 to 40 inches in height and 3 to 40 pounds. It starts around $225.
Kobuk booster seat: The Kobuk booster is a belt-positioning booster with a removable back. It can be used for children from 33 to 125 pounds and 33 to 57 inches tall. It starts around $110.
Limited warranties: Combi products that are purchased at an authorized retailer come with a one-year limited warranty, guaranteeing it to be free from material and workmanship defects for one year from the purchase date.
Retailers: Combi car seats can be purchased on its website or at several major retailers such as Amazon.com, Babies R Us, buybuy BABY, Toys R Us, Target, Walmart, Kohl's, diapers.com, Meijer and several others.
Best for: parents and caregivers who need a compact, lightweight car seat.

Doona is an innovative car seat manufactured by the company Simple Parenting. It is the first infant seat to combine the mobility features of a stroller with the convenience of an infant seat. It is designed for rear-facing only and can be used for infants from 4 to 35 pounds and up to 32 inches tall. The Doona seat retails for about $500.
Mobility solution: The Doona infant seat is the first and only seat on the market that has a fully collapsible wheel base and handle, so you can use the seat in a car and then extend the wheels and handle to use it as a stroller. It is fully functional as a car seat, infant carrier and stroller without adding any additional parts or components.
Safety testing: Because the Doona serves multiple purposes, it has been safety tested as an infant car seat, a stroller and a hand-held carrier. It passed all compliance tests and received excellent ratings from the National Highway Traffic Safety Administration.
Air travel approved: While many infant seats are approved for air travel, all other strollers besides the Doona have to be gate-checked at the airport. The Doona can be used as a safety seat on board commercial aircraft, then extended into a stroller once you get on the jet bridge.
Two year warranty: The Doona car seat has a two-year limited warranty against defects in manufacturing or materials. Fill out the warranty card when you purchase the Doona and save it with your sales receipt in case you need to make a warranty claim.
Independent retailers: The Doona car seat is available at select independent retailers in the United States. You can find one near you by using the retailer-locator tool on Simple Parenting's website.
Best for: parents and caregivers who want an innovative mobility solution.

Baby Trend is an Ontario-based manufacturer best known for its car seats, strollers, high chairs and other juvenile products. It sells several types of car seats including infant seats, convertible seats and boosters, along with travel systems.
Read More

4moms is a high-tech baby product company that has created the first self-installing car seat. The car seat base automatically levels and tensions itself in place in your vehicle. You use an app on your smartphone to check for correct installation.  The 4moms self-installing car seat is designed for use with infants and is guaranteed for two years.
Smartphone compatibility: The 4moms car seat can only be operated with an app, which is compatible with Apple devices that use iOS 8 or later and most Android devices.
Weight limit: The 4moms self-installing car seat is an infant car seat made for babies from four to 30 pounds and less than 32 inches tall.
Sleek look: The car seat is available in gray or black and features a sleek, contemporary design.
Stroller compatibility: The 4moms self-installing car seat can be used with the 4moms moxi, Bugaboo Cameleon and UPPAbaby Vista and Cruz strollers to create a convenient travel system.
Lightweight carrier: The carrier weighs only 10 pounds, so you can easily transport your baby to and from the car.
Free shipping: The self-installing car seat ships for free to the continental United States.
Best for: parents and caregivers who want a high-tech solution for their infant car seat.
Disclaimer
Information in this guide is general in nature and is intended for informational purposes only; it is not legal, health, investment or tax advice. ConsumerAffairs.com makes no representation as to the accuracy of the information provided and assumes no liability for any damages or loss arising from its use.
Compare Reviews for Top Car Seat Brands

Cosco Car Seats
Read 26 Reviews

Cosco Kids is a manufacturer of infant and children's items including high chairs, play yards and more. It offers budget-friendly car seats and booster seats starting around $45 at major retailers including Walmart and Target.

Combi
Read Expert Review

Combi is a Japanese manufacturer of children's products including strollers, travel systems and more. Its Coccoro convertible seat is one of the narrowest on the market and starts at around $225.