Best Baby Carriers and Slings
Babywearing benefits both baby and caregiver. You can keep your baby close to you while you shop, do housework or go for a walk, knowing your little one is close. The best baby carrier will be comfortable for you and your baby and allow you to use your hands freely while your baby is napping, playing or taking in his surroundings.
We know keeping your baby or toddler safe is your number one priority when it comes to choosing a baby carrier. We talked to Caitlin Hoff, Health and Safety Investigator with ConsumerSafety.org, and learned that it can be dangerous or difficult to use certain types of carriers and slings at different stages in development. Read our guide for more information on babywearing safety and to find out which baby carrier or sling is best for your child.
Compare Reviews for Top Baby Carrier Brands

BabyBjörn
Read 23 Reviews

BabyBjörn soft-structured baby carriers are designed for newborns, babies and toddlers weighing up to 33 pounds. They can be used in face-in, face-out and back carry positions. Buy these carriers at major retailers for $50-$140.

Beco
Read Expert Review

Beco carriers, backpacks and ring slings are a fashionable way to carry your baby. Use these carriers in multiple ergonomic carrying positions. Slings can be used from infancy to toddlerhood. Prices range from $55 to $1,000.

Boba
Read Expert Review

Boba's baby wraps and carriers can be used from birth to when a child weighs 35 to 45 pounds, depending on the model. They range in price from $40 to $160. Because they're so popular, new prints and colors sell out quickly.

Ergobaby
Read Expert Review

Ergobaby's soft-structured baby carriers accommodate babies and toddlers weighing 7 to 45 pounds. Choose from models with three or four carrying position options that range in price from $120 to $180.

LÍLLÉBaby
Read Expert Review

LÍILLÉbaby makes infant and toddler carriers, backpacks, slings and wraps. These carriers are known for their fun styles and versatility. They're available from major retailers like Amazon for $50 to $240.

MOBY
Read Expert Review

MOBY is a brand of baby-to-toddler wraps, ring slings and meh dai carriers made from stretchy and woven materials. They're sold at major retailers like Amazon for $50 to $130.

Mothers on the Move
Read Expert Review

Mothers on the Move, or MO+M, makes ring slings, stretchy wraps and soft-structured carriers that retail for $35 to $110. All baby carriers come with a lifetime guarantee and are available for purchase on the MO+M website.

Osprey
Read Expert Review

Osprey is a performance-gear company that specializes in hiking packs and bags. Its child carriers, which retail for $250 to $330, are designed as hiking backpacks to carry children who weigh up to 48.5 pounds.

Tula
Read Expert Review

Tula carriers are known for their gorgeous fabrics and prints. Choose from woven wraps, ring slings or soft-structured carriers ranging in price from $100 to $900. Tula uses only soft high-quality woven textiles.
Thank you, you have successfully subscribed to our newsletter!
Enjoy reading our tips and recommendations.
We value your privacy. Unsubscribe easily.
What to consider when choosing a baby carrier
How to wear a baby in a baby carrier or sling

One of the great things about babywearing is that you can use different positions to distribute your baby's weight and give him a change of view from time to time. Note that some positions are only safe for certain baby ages and weights. When in doubt, consult your pediatrician to see if your baby is old enough to change positions.
Here are the most common ways you can carry your baby using a baby carrier or sling:
On your chest, facing-in: This position is great for all ages from newborns to preschoolers. Some carriers require an infant insert (a wedge of firm fabric- covered foam) to safely accommodate newborns in this position. Note that a newborn baby carrier should only be worn in this position. Newborns and babies who cannot hold their heads on their own should only sit in a front baby carrier or sling in this position. You can breastfeed your infant in this position.
On your chest, facing-out: This position is ideal for curious babies who want to explore the world. You can't safely carry a newborn in this position; you'll have to wait until they're about five months old and have excellent head and trunk control. You also have to stop using this carrying position when the baby's weight exceeds 26 pounds because it can throw off your center of balance and cause you to fall.
On your hip: This position is a compromise between your baby facing in and facing out on the chest. The baby can still look around easily, but this position may be more comfortable for some babywearers than facing out because it keeps weight distributed more evenly.
On your back: Curious babies often love to be carried on your back, and it frees you up to use your hands easily. This position can be a bit more difficult for beginning babywearers, so it might be a good idea to have a second adult help you.
Cradle hold: In a cradle hold your baby lays in a sling or a wrap as if you were cradling them in your arms. According to Hoff, you can use this position to breastfeed your baby. This position is best for newborns and small babies; bigger babies will wiggle and try to sit up to look around, which could cause them to fall. You can do a cradle carry with a ring sling, a wrap or a pouch sling. As with any baby carrying position, it's important to make sure your baby's face isn't covered and that she can breathe normally when in the cradle hold position.
Are baby carriers safe?

Baby carriers are safe if they're used correctly. Newborns should only be positioned in a forward carry position with the baby facing in towards you until they can hold their head up on their own, which usually happens around four or five months. (Every baby is different, so it's always a good idea to ask your pediatrician when it's safe to turn your baby around to a facing out position.) Keep your baby's hips flexed at an angle instead of hanging straight down to prevent hip dysplasia.
Here are some other babywearing safety tips.
Position your baby correctly: Some parents have concerns that using a baby carrier could cause their child to develop infant hip dysplasia. Hip dysplasia is most likely to occur during the first six months and is caused when the ball and socket of the hips aren't aligned. This can happen when a baby's hips are forced to stretch unnaturally. Hip dysplasia prevention starts with understanding how to correctly position your child in the carrier or sling so his hips are flexed at an angle around your torso instead of hanging straight down. Most baby carriers are designed to keep babies' hips flexed as long as the caregiver wears the carrier correctly.
Prevent falls: The added weight of a baby on your front or back can cause imbalance and put you at an increased risk of falling, which can injure you and your baby. Postpartum bodies often need recovery time in terms of pelvic floor stability and balance/core strength, so take advantage of railings when on stairs for extra stability. Bend from your knees instead of your waist when wearing a baby carrier, and be extra mindful of your surroundings so you can see things like curbs ice, stairs and items on the floor. When your child gets too big to see your surroundings in a front carry, switch to a back or hip carry since you'll be more stable with weight on your back than with weight on your front.
Keep airways open: Suffocation is another concern for babywearing parents. Keep your baby's airways open by keeping her upright at all times, except for when you're nursing, and making sure her chin isn't resting on her chest. Wear your baby high on your body so you can monitor her breathing. Keeping your baby close enough to kiss will ensure that your baby isn't too far down on your body to have open airways.
Buy your carrier new from a reputable manufacturer: You can buy a lot of baby and toddler items second-hand, but when it comes to safety items like baby carriers, you should stick to new models from a reputable manufacturer. This will ensure that the carrier has been inspected and meets all safety guidelines. Buying it new also ensures that there aren't any weak spots or loose stitching. Rest assured that all the brands listed on this guide are reputable brands.
Baby carrier age and weight limits

The average baby carrier age range is from newborn to toddlers, and the average maximum baby carrier weight limit is between 30 to 60 pounds. Different types of carriers work best at different stages.
Infant stage: Use a baby carrier or sling that supports your baby's head until he is able to hold it up on his own. For safe hip placement, only hold your baby in a horizontal position while nursing; keep your baby upright the rest of the time. Position your baby's hips around your torso when he's in a facing-in position instead of letting them dangle.
Older babies and toddlers: Some bigger babies and small children love to be carried, but your arms will quickly get tired of supporting their weight. You can use most soft-structured carriers until your baby weighs 45 pounds. Special toddler soft-structured carriers usually accommodate 20- to 60-pound kids, and structured hiking carriers generally hold kids who weigh up to 50 pounds.
Grow-with-me carrier: Some carriers, like woven wraps and soft-structured carriers, can be used from birth to when the child weighs 45 pounds (around 3 years old) or more. If you're buying just one carrier, you might feel comfortable investing more money in it so you can use it for several years. Try on multiple styles before deciding which is right for you, since you'll be using it for such a long time.
How to use a baby carrier

There can be a learning curve to using some carriers and slings correctly. Others are simple to put on and keep your baby safe without much effort. Whichever type you choose, always double-check your fasteners to make sure the baby is safe and secure.
Find a fit that's comfortable for both baby and caregiver: Try on several types of carriers and slings before you buy one to see what's the most comfortable. Adjust the straps until you find the right fit. Your baby will grow fast, so you'll have to make adjustments frequently.
Practice makes perfect: Practice putting your wrap, sling or baby carrier on when you're seated on a bed or another soft surface, in case you don't get it right the first few times.
Always keep one hand on the baby: Keep one hand on the baby's back while you're putting on or removing your baby carrier to ensure his safety.
How much is a baby carrier?

Baby carriers and slings are available at many price points, from about $30 to several hundred dollars. Some brands have developed cult followings, and limited-edition prints and designs sell for thousands.
Cheap baby carrier options: Cheap baby carriers cost $40 to $50 from a big box store. These carriers might be made from materials that are lower quality than more expensive carriers, but they can fulfill the purpose of safe babywearing without breaking the bank. Most basic carriers come in black, navy, gray or tan.
Average baby carrier cost: The average carrier or wrap costs $100 to $150, depending on the brand and complexity of the carrier. Many brands in this price range sell baby carriers in fashion prints like chevron, floral or polka dot and trendy colors like teal, periwinkle, fuchsia and salmon.
High-end expensive baby carriers and wraps: Many caregivers like to invest in a high-quality carrier or wrap. Like gorgeous shoes or a luxury purse, a pricey carrier in a beautiful textile is a fun accessory for you, in addition to being practical baby gear. High-end carriers range in price from $200 to $1,000 or more. Many high-end baby carrier brands, like Tula, have gained cult followings, and some special editions sell out in a matter of minutes. You can get a unique limited-run fabric this way, but you'll pay much more than you would for a standard off-the-shelf carrier.
Types of baby carriers
Baby wrap
Woven baby wraps consist of a long piece of stretchy gauze or woven fabric. When they're worn correctly, they're a safe and comfortable way to carry an infant or baby. Because they don't have any particular structure to them, you'll need to take time to learn how to wrap them correctly so your baby will be safe and not too tightly or loosely wrapped.
Companies that sell baby wraps include LÍILLÉbaby, Boba, Tula, MO+M and MOBY.
Meh dais
Meh dais (formerly referred to as mei tais) are traditional Chinese baby carriers. Instead of a length of fabric with no specific parts, this structured wrap has a rectangular, reinforced cloth area in which the baby sits and long cloth straps coming from each corner of the rectangle. These straps tie around the wearer's waist and neck or arms to secure the baby in place. There is less room for error than with soft wraps, but meh dais tend to come in fewer colors and fabrics.
Companies that sell meh dais include MOBY.
Baby sling
A ring sling is a woven wrap that wraps around you and your baby then fastens with two metal rings. The rings sit just below your shoulder and can be easily adjusted for a tighter or looser fit. When wrapped correctly, ring slings can be used for cradle holds for infants or upright holds for bigger babies.
Pouch slings are worn like a cross-body purse to hold infants in a cradle position at your chest. They usually come in set sizes and are not adjustable, which takes the guesswork out of using them as long as you get the right size for your height and weight. Some pouch slings are made of a single wide loop of stretchy fabric, like an infinity scarf; they are worn with the seam at the shoulder. Others have a pouch sewn into the front to cradle the baby.
Companies that sell baby slings include LÍILLÉbaby, Tula, Beco, MO+M and MOBY.
Soft-structured carrier
Soft-structured baby carriers, often called buckle carriers, are comfortable and grow with your baby; many can be used into toddlerhood. These have straps and buckles to secure around your shoulders like a backpack and around your waist; the baby sits in a pouch on your chest, hip or back.
Companies that sell soft-structured carriers include LÍILLÉbaby, Ergobaby, Boba, Tula, BabyBjörn, Beco and MO+M.
Baby backpack
Baby backpacks can be either soft-structured or hard-structured. Some heavy-duty baby back carriers are structured with metal frames to hold more weight. These are designed specifically for hiking and other excursions. Baby backpacks are most often used for toddlers and preschoolers.
Companies that sell baby backpacks include LÍILLÉbaby, Beco and Osprey.
Toddler carrier
Toddlers are notorious for wanting to get on their feet and explore everything. But they need breaks too. A toddler carrier can sit on either your front or back and can accommodate kids up to 60 pounds. Some carriers grow with your child, from infant to toddler, while others are specifically made for older kids, usually starting around 18 months old.
Companies that sell toddler carriers include LÍILLÉbaby, Beco and Osprey.
Benefits of babywearing
Improve baby's health
Babywearing can boost your baby's health in several positive ways. Keeping your baby upright when she's awake instead of laying down in a pack-and-play or a bouncy seat can prevent flat head syndrome (plagiocephaly). Babywearing can also help with preemie development. Research indicates that staying close to a caregiver can improve a premature baby's development by keeping them calm so they can use their energy for growing instead of crying. Babies who are near their mom are also likely to nurse more frequently, which can help premature babies grow faster.
Improve baby's social engagement
Babywearing allows your baby to be part of the conversation, no matter where you are. Research suggests that being socially engaged with the people around him can help your baby talk and improve his language skills.
Improve parents' health
Staying close to your baby can help you bond, whether you're a mom or a dad. Babywearing can make it easier to breastfeed since breastfeeding baby carriers can ease your arm muscles and provide some privacy when you're out in public. Babywearing can also help moms as a holistic postpartum depression treatment. It allows you to bond with your baby while having the freedom to move your arms and hands and do other activities. This can be especially beneficial if you have older children.
Expert reviews about baby carriers and slings

LÍILLÉbaby makes a range of ring slings, stretchy wraps and infant and toddler carriers. The company is known for its fun styles and prints as well as the versatility of its products. LÍILLÉbaby carriers have won many parents' choice awards and continue to be one of the best-selling baby carrier options.
Ring slings: LÍILLÉbaby ring slings cost about $100 and come in a variety of on-trend colors like royal teal, silver straw, golden harvest and pomegranate. They're best for babies weighing 7 to 35 pounds.
Woven wraps: The Tie the Knot Wraps are made from stretchy Tencel fabric. They come in several colors and retail for about $50. They can be used for a cradle hold or face-in position with infants who weigh 7 to 30 pounds.
Soft-structured baby carriers: LÍILLÉbaby soft-structured baby carriers can hold babies weighing 7 to 45 pounds in several positions: fetal, face-in, face-out, hip and back. They range in price from $90 for the basic design to $240 for woven models.
Toddler carriers: LÍILLÉbaby also sells carriers for growing kids. CarryOn toddler carriers have a wider seat base, designed for children who wear size 2T pants and larger and weigh up to 60 pounds. They can be worn in a front, hip or back carry position and cost about $150.
Where to buy LÍILLÉbaby baby carriers: You can buy LÍILLÉbaby carriers on the company's website and at retailers like Amazon, Bed Bath & Beyond, Target and buybuy BABY.
Best for: people wanting a soft-structured carrier, a stretchy wrap or a ring sling.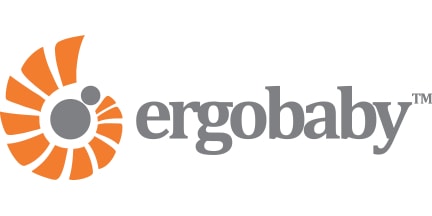 Ergobaby is known for being one of the first mainstream soft-structured baby carrier brands. The company has six soft-structured baby carrier models with slightly different features and designs. Ergobaby carriers range in price from $120 to $180.
Ergobaby carrier prices: At $120 to $140, the basic Ergobaby Original is versatile and carries babies weighing 7 to 35 pounds. For about $10 more, you can buy an organic cotton version of the Original. The Bundle of Joy package includes a soft-structured infant insert so you can use it with babies who are too small to sit safely in the Original. Priced at $155, the ADAPT carrier is much like the Original but doesn't require an insert for a smaller infant.
Ergobaby specialty models: The Cool Air Mesh model, which costs about $180, can be worn forward facing as well as face-in, hip and back positions. It's more lightweight than the Original and ideal for hot climates. The All Position 360 is for babies who weigh 12 to 33 pounds and can also be worn in all four positions. It's priced from $170 to $180.
How to use Ergo baby carriers: All Ergobaby carriers can be worn face-in or on the hip or back. Three carriers—the Cool Air Mesh, the Bundle of Joy and the 360 Cool Air Mesh—can also be worn face-out.
Colors and prints: Ergobaby carriers come in mostly gender-neutral colors like black, camel, light gray, dark gray and mint. They are usually solid or two-tone, but the company has offered a few prints through the years.
Where to buy Ergo baby carriers: You can buy the full range of Ergobaby carriers online or find select models in stores like Amazon, Target, Babies R Us and buybuy BABY.
Best for: people who want a classic soft-structured carrier.

Boba is a family-run business that makes baby wraps and carriers. Its stretchy wraps and soft-structured carriers come in lots of fun prints and colors, and the company introduces new versions often. They're great for breastfeeding and carrying babies from birth to when they weigh 35 to 45 pounds, depending on the model.
How much do Boba baby wraps cost?: Boba's baby wraps cost $40 to $60. They're stretchy and made from a cotton-spandex blend for durability. They can be used with babies as small as preemies to those who weigh 35 pounds with no minimum weight requirements.
Soft-structured baby carrier: Boba's 4G carrier, which can be worn facing in or out, is soft-structured and has padded, adjustable straps for comfort. The carriers in the 4G line can safely hold babies weighing 7 to 45 pounds, and their waist belt accommodates a 25- to 58-inch waist. Prices range from $140 to $160.
Boba Air: Boba sells a soft-structured carrier made of lightweight, thin nylon material. The carrier is cooler and less bulky than the 4G but doesn't come in the prints some Boba fans love. Boba Air carriers cost about $70 and are available in white, black and gray. This model has a bit less support than the 4G, so it is best for babies who weigh 15 to 45 pounds.
Where to buy Boba baby carriers: You can buy Boba carriers directly from their website or from retailers like Amazon, Target and buybuy Baby. Boba's wraps and carriers come in fun prints and colors. Many of them are highly sought after, limited editions, so be sure to grab the one you want when it becomes available. You can follow the company's social media accounts to get a heads-up when new prints are in stock.
24-month warranty: Boba guarantees its wraps and carriers for 24 months after your purchase date.
Best for: parents of infants from birth to about 45 pounds who want a baby carrier in a fun print or color.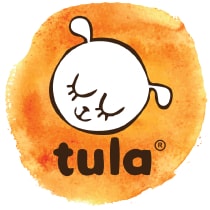 Tula got its start after a husband and wife were inspired by their travels across South America, where they saw how various cultures carry their infants and small children. Today the United States-based international company makes woven wraps, ring slings and soft-structured carriers and enjoys a cult following among babywearers.
Woven wraps: Tula's 100 percent cotton wraps come in different sizes that indicate the length of the fabric. Most people can wear any of the sizes, but longer or shorter wraps can be worn in specific wrap styles. They range in price from $100 to $200, depending on the fabric, print and length.
Ring slings: Tula's ring slings are ideal for babies who weigh 8 to 35 pounds and can be used in front or hip carry positions. They come in many prints and colors, and you can choose between 100 percent cotton and a Tencel blend. There are two sizes, S/M and L/XL, which you choose based on your shirt size. Tula ring slings cost about $135.
Soft-structured carriers: Tula's baby carriers can be used for babies who weigh from 7 to 45 pounds with the infant insert, or from 15 to 45 pounds without it. They come in many colors and prints and can be worn in face-in or back positions. The larger toddler carriers can accommodate kids who weigh from 25 to 60 pounds. They range in price from $104 to $179.
Wrap conversion carriers: Many Tula fans like to invest in limited-edition single-run carriers made from exclusive wrap fabrics. These carriers can be pricey — from $270 to $900 — but can often be resold in fan Facebook groups for much more, even after they've been used. Because the carriers sell out within minutes of becoming available on Tula's website, check the company's social media accounts often for dates and times when new wrap conversions will go live.
Online resources: Tula has a comprehensive website with educational information on how to choose the right product and wear it correctly, including fit videos and a blog. It also has active social media channels on which Tula employees and fans exchange tips and advice.
Best for: parents and caregivers who enjoy high-quality carriers in unique prints and fabrics.

BabyBjörn is a well-known brand that offers seven models of soft-structured baby carriers at affordable prices. All models can be worn facing in on the chest, and some can be worn facing out for babies over 15 pounds. BabyBjörn carriers are available in basic colors like black, navy and gray and are sold at major retailers and online.
Read More

Beco is a baby carrier brand that was purchased by Boba in 2016. Their ring slings and baby carriers are designed and woven in the company's mill in North Carolina. Beco makes four soft-structured carrier models and one ring sling. Beco carriers can be used from birth to toddlerhood.
Beco Carrier: The original Beco Carrier accommodates babies who weigh from 7 to 45 pounds and includes an infant insert to use during the newborn stage. It has a supportive waist belt and a deep seat to keep you and your baby comfortable in a front-carry facing in, back-carry or hip-carry position. These carriers range in price from $225 to $1,000, depending on the fabric and print.
Beco 8: This carrier is a great way to carry your baby facing in, out, on your back or on your hip. It has a wide waist panel and a back protector to help ease the pressure on your back. You can use this carrier for babies who weigh 7 to 45 pounds, and it costs $180.
Beco Gemini: Beco Gemini carriers can be used for front carrying facing in or out as well as back or hip carrying. Choose from fun prints like Dragonfly, Arrow or Nimbus or a classic solid textile for $140.
Beco Toddler: Beco Toddler carriers look like the company's other models but have a wider seat and a higher back to support larger children. They cost $160 and can hold kids who weigh 20 to 60 pounds.
Beco Ring Sling: Beco ring slings are made from 100 percent cotton and have large aluminum rings for easy adjustments. They can be worn in a hip or front tummy-to-tummy position from newborn to toddler stages. These ring slings are $55.
Best for: infants from birth to 35 lbs.

Mothers on the Move, or MO+M, makes ring slings, stretchy wraps and soft-structured carriers for infants and toddlers. Its carriers are affordable and offer several positions to carry your baby at every stage.
Stretchy wraps: MO+M wraps are 95 percent cotton and 5 percent spandex to make them stretchy. They're great for carrying your baby on your front facing in or out, on your hip or on your back. They sell for about $35.
Ring slings: MO+M ring slings, which sell for about $42, allow you to carry a baby from birth to when the baby weighs 35 pounds. You can also use one as a modesty cover while nursing.
Ergonomic baby carriers: The original MO+M soft-structured baby carrier is designed to carry your baby in front, back or hip positions. It's made from cotton, is machine washable and retails for about $50.
Fashion Convertible carriers: This MO+M soft-structured baby carrier has more head and neck support than the company's original carriers, so it's a good option for babies who can't hold up their heads yet. It has a comfortable waist strap that distributes weight evenly, as well as an interchangeable front panel to change the look of the carrier. This carrier costs $110.
Guarantee: MO+M guarantees all of its products for life. If the manufacturing is defective, the company will refund your purchase or replace your product.
Best for: caregivers of infants who want an affordable carrier.

MOBY is a well-known brand of baby wraps, ring slings and meh dais. Its baby carriers are priced from $45 to $130. They're available at many major retailers like Amazon and on MOBY's website.
Classic MOBY wrap: The Classic MOBY is a stretchy wrap made from 100 percent cotton. At $45, it's an affordable way to secure a baby weighing 8 to 45 pounds.
MOBY Evolution: The MOBY Evolution is a stretchy wrap made from 70 percent viscose bamboo and 30 percent cotton, to add extra stretch and breathability. It is best for babies who weigh 8 to 30 pounds and retails for $50.
Petunia Pickle Bottom for MOBY: The popular company Petunia Pickle Bottom, known for its prints and designs, and MOBY collaborated for this exclusive collection of classic MOBY wraps in cotton and cotton-bamboo blends. They are best for babies weighing 8 to either 30 or 35 pounds, depending on the fabric. These wraps retail for $55.
Ring sling: MOBY recently introduced ring slings, which are easy to use and, at just $50, easy on the wallet. They are made of 100 percent woven cotton and accommodate babies who weigh 8 to 45 pounds.
BabyHawk meh dai: BabyHawk is a division of the MOBY company that makes meh dai style baby carriers. The meh dai ties around the waist and shoulders with long straps and retails for $100. The Buckle Tie, which costs $130, uses a strap and buckle around the waist for convenience and ties around the shoulder for adjustability. Both are for babies weighing 15 to 45 pounds.
Best for: caregivers looking for a wrap, ring sling or meh dai.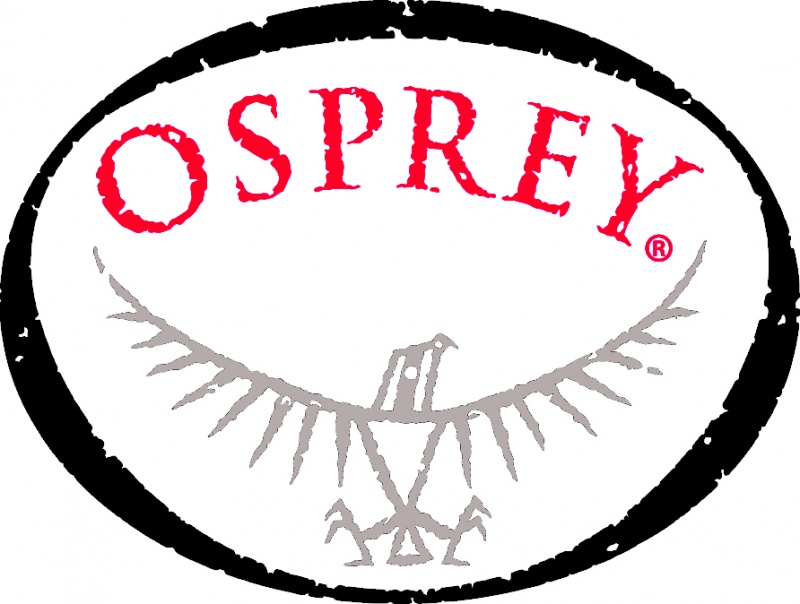 Osprey is a performance-gear company headquartered in Cortez, Colorado. It specializes in packs and bags for hiking and other outdoor excursions. Osprey's child carriers are structured backpacks designed to hold children weighing up to 48.5 pounds.
Poco AG carrier: These carriers are Osprey's basic backpack model. They have a lightweight aluminum frame and mesh side panels for coolness. These cost $250.
Poco AG Plus: This model is similar to the Poco AG but has additional pockets for storage. It retails for $290.
Poco AG Premium: This pack is the same as the other two models but has the most storage. It costs $330.
Colors: Each of Osprey's backpack carriers comes in a variety of colors, like ivy green, seaside blue or black with gray trim.
Osprey All Mighty Guarantee: Osprey offers a lifetime guarantee on all of its products. The company will repair or replace any damaged item for any reason at any time.
Best for: caregivers who need a hiking solution for older babies to preschoolers.
More information and tips from ConsumerAffairs
See more tips on nursery safety from our friends at ConsumerSafety.org.
Disclaimer
Information in this guide is general in nature and is intended for informational purposes only; it is not legal, health, investment or tax advice. ConsumerAffairs.com makes no representation as to the accuracy of the information provided and assumes no liability for any damages or loss arising from its use.