Consumer Complaints and Reviews

Snapple Peach Tea - I've read a lot of reviews on Snapple... I'm not sure what the problem is but I've NEVER got a bad bottle (glass bottle). I drink it (Snapple Peach Tea) all the time, it's great! It's not to be left out though!

Purchase 64 oz plastic bottles of diet peach ice tea Snapple. Lately (last four bottles) it's tastes moldy. So rather than telling my family I simply told them to taste it and see if they like it. Well it wasn't just me. The three that tried it said it tastes moldy. It actually made me sick. BTW, there are no expiry dates ANYWHERE.

I usually buy the 12 pk. of glass bottles and the bar code is on the bottom of the package. Is it possible to put them on the side or top of the carrier? I love the diet half and half the most out of all of the flavors.

Okay, I have a Noni Berry Diet Snapple that was left out for a couple of days. Everything should be fine and dandy, but it's not. To look back at it now it has green mold and it looks like someone put pink-ish colored ripped up cotton balls in it. Disgusting. I love Snapple and I will continue to drink it, but I will NEVER leave out Snapple again. I have done this once before and I don't remember what flavor but the Snapple had the same mold just not the cotton-like clouds. Could someone please tell me more?

Been drinking Diet Peach Snapple for years. Two bottles plus per day. Have loved it as a diabetic. You've apparently changed the flavoring recipe. It tastes quite perfumy and absolutely NOT natural. What did you do? Please correct.
How do I know I can trust these reviews about Snapple?
851,205 reviews on ConsumerAffairs are verified.
We require contact information to ensure our reviewers are real.
We use intelligent software that helps us maintain the integrity of reviews.
Our moderators read all reviews to verify quality and helpfulness.
For more information about reviews on ConsumerAffairs.com please visit our FAQ.

I have never had Snapple so when I saw they were selling Snapple on sale because they were about to expire in a couple of months in one of our local grocery stores, I bought some to drink while going home and some for my family. The one I drank was fine. When I drank another one 4 days after I bought it and I drank a little over halfway when I noticed black foreign material on the bottom of the bottle. I don't know what they were but I don't think it should've been there. I didn't notice right away because the flavor was Lemon Iced Tea and the color was dark. I was almost satisfied then this...

I wish Snapple company would change their bottles from glass to plastic. I hate the Snapple glass bottles so much. I pick them up all over the streets all the time and they are always a glass Snapple bottle, and throw them in the garbage because if I don't then I find all broken glass all over. Sometimes my husband doesn't like I pick these bottles up. He tells me I should work for the city.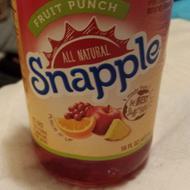 Every once in a while I treat myself with a Snapple fruit punch. Today I bought one from my local deli. I went home and opened the sealed glass bottle as usual and start to drink it. I noticed a piece of black stuff floating on top of the fruit punch. I got a spoon and took it out. It looked like black mold. I put it on a white paper towel and looked at it. There should not be anything like this in sealed bottles. So if this contaminant got in there, what else are in these bottles? I am disgusted by this and will never purchase from Snapple again especially after viewing how many other people this has happen to. Whatever it was shrunk when it dried.

I have been drinking Snapple Lemon Tea for many years. It is my major drink of the day. It has started tasting like there is a mouthwash content in the drink. I am extremely disappointed and will have to figure out an alternate drink because I will never purchase another Snapple.

I have been drinking Snapple iced tea for years. Suddenly the flavor changed. The peach tea changed first in my area. I figured it was a bad batch. Bitter, thick, taste like oil or something. Just bad. So I switched to the raspberry flavor. It was good for a couple weeks. Now it has the same nasty flavor. Mold maybe. I have stopped buying Snapple products and do not feel safe giving them to my children. I miss my Snapple tea but unless something is done my love of Snapple is over.

I have been drinking the Snapple brand peach ice tea for several months. Yesterday, I opened a bottle and it smells and tastes like cleaning fluid. It's thick on the bottom and even if you mix it up, it doesn't change the taste or smell. I think there is a bad batch going around.

Half and half, lemonade and black tea: I often drink this brand and flavor. Usually not a problem. Just recently I purchased a bottle and noticed the liquid was foggy looking. When I turned it over, the bottom looked slimy and there were floating black stuff. I returned it to the store. The manager said they had a few complaints.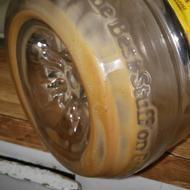 I've been an avid Snapple drinker for years and was quite happy when they introduced the 64oz. bottles. Now for the past 3 years or so we come across bottles that are bad. You can smell it the second you open the bottle. The first thing that comes to mind is stink bugs. That's exactly what it smells like. You can see the product reacts differently when shaken up compared to Snapple that's not bad. There's also a thick slime that's left over when you empty the bottle out. I've turned in over 50 bottles, some with product still in but it doesn't seem to be doing any good. I tried to figure out if it was temp. problems, storage issues, etc. With no luck.
It's been months since I've came across any bad ones, but last week, all 3 I'd just bought, were bad. Then it hit me, early spring and late fall is when I have the biggest problem. Well that's also the time of year that stink bugs are the most active. So I'd be willing to bet that production has insect problems, esp now that I'm seeing people have found roaches in their Snapple??!? We pay good money to drink this, but yet we can't trust the company to provide us with a safe product. I'm thinking a complaint to BBB might be in order. If anyone else reads this and thinks that they're having the same issue, please contact me.

I was drinking my bottle of Diet Snapple, when I looked at bottom of bottle, and saw all these blacks pieces floating in the bottle. When I put the bottle down, black floaters settled down at bottom of bottle. I feel so disgusted. I have no idea what is in the Snapple bottle. I noticed the black pieces, as I poured the tea into a glass to drink the second half of the bottle. I feel scared of what was in what I just drank. I will never buy Snapple again.

I purchased a fruit flavored Snapple from a convenience store. Although the drink tasted fine, after only about 1 hour I felt a little nauseated. Thinking that it would pass, I gave it some time and after 6 hours I'm still feeling queasy and bloated. Obviously there must have been some type of bacteria in the drink I brought. After googling "nausea after drinking Snapple" lead me here - I see that my hunch was correct. This company need to be investigated with a pop-up visit from the Texas Board of Health. Now after reading that some people have found roaches in their drinks makes me want to throw up. I wish I knew how to expose what's going on there on a large scale.

I always buy Snapple well the last few weeks. And I had Bought a Snapple apple from my nearby gas station. Put in refrigerator for few hours. I fell asleep and woke up thirsty. I went to get my Snapple and started to chug it. OMG. The taste was horrible! I thought was just me so I smelled it. Awww just awful. IDK if it expired because can't read expiration date! Eww will never buy this product again! I feel sick to my stomach. It was a very sour taste!


Bought a twelve pack of Snapple Apple. My son drank six bottles and upon opening the seventh bottle he noticed some black spots in the top. Upon examining the bottom of the bottle we noticed cloudy looking blobs big and small floating around in the bottom. It turns out they were mold spores and the black on the top was mold. So disgusting. Wrote Snapple and am awaiting a response. I will never buy the product again and we always had Snapple in our home on a daily basis but would like to help inform people to be aware with this company.

Right now, I was just reading the reviews for Snapple and thought it couldn't be that bad. I had been drinking Snapple my whole life. Well, I heard about the black flakes, and I have seen them before. I always thought they were from a tea bag, but realized they would have taken it out. Snapple is very unsanitary, do they have an inspector? If so, I really wonder how they pass, because this is so gross. Let's add onto the fact that most of it is sour and not good.

I've been drinking Snapple for years. I absolutely loved their beverages until Mothers Day 2016. As I begin to drink the Snapple apple in the 32oz, I notice a big glob of slimy stuff floating around. It tastes like pure poison or chemicals. I immediately went to the website to file a complaint. They told me the slimy substance was mold or spoilage. I have never heard such nonsense in a supposedly all natural beverage. However I won't be buying another one or using the coupons... just reading reviews show me how unsanitary the company is. Best of luck to everyone who ever had to experience a bad taste with Snapple.

I've been drinking Diet Peach Snapple for years and have always enjoyed it as an alternative to diet soda. I bought the 32 oz bottle at my supermarket and when I got home I poured a big glass and took two big gulps and nearly spit it out. I read the label on the bottle 3 different times to make sure it was Snapple and not bottled water from Flint, Michigan. It was almost scary bad, it tasted like pure chemicals that might be deadly poison. I'm going to write to the Snapple company and give them the product code and distribution center where it came from which is Plano, Texas. I'll never buy Snapple again, it's too scary.

Every time I get Snapples I look at the bottom and there is always little black flakes that I thought were the tea leaves. Then I went over it in my brain and realized that they would strain those out right. Snapple needs to get it together and make their drinks drinkable again because the flakes are disgusting and when they are in my bottle I pour it out and don't drink it. Snapple disgusts me.

I have been drinking Snapple off and on for many years. I drink many different flavors but had begin to suspect that the orangeade had an effect on me. My heart would begin to race and beat very fast after drinking it. At first I chalked it up to my high blood pressure but decided to watch what I ate when I felt my heart racing the next time. Sure enough it happened more than one time and stopped drinking the orangeade for a few months. Today it happened again. Just drank a Snapple orangeade and work up with my heart beating very fast. I'm not sure what kind of poison they put in that thing but please stay away from it if you have any type of heart problems.

Over the past month I have bought at least ten 64 ounce bottles of Snapple. I had to throw away 3 of the bottles because of a very bad taste. They were bought at different stores. I have been drinking Snapple for years in the smaller bottles and it was always fine.

I bought a Snapple product at a restaurant just today with the mix flavors like grapes, etc. It was sealed, and me and my daughter were sharing this drink. My daughter was the one who mentioned that it tasted kind of weird. When I looked at the bottom of the inside of this product, it had a very slimy thing, like a blob looking thing. I pulled it out and I showed it to the owner and they got me another drink. I have never seen anything like that before and my stomach feels kind of queezy now. Gross! I am not ever buying this product.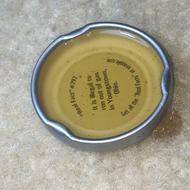 I went out to the gas station today before work and bought a diet Snapple lemonade iced tea. I was extremely thirsty and tired, so I drank most of it without thinking. I looked in the mirror above my seat and saw small, black things in my teeth. I glance down at the Snapple bottle in my hand and saw small, black things floating around in my drink. Absolutely disgusted.

Yesterday I went to the gas station to get gas and a drink. I purchased a new Snapple drink called mangosteen. When I got to the car I pop the seal and began to drink the Snapple and felt sharp objects in my mouth. Wipe it off and notice my lip was also bleeding. There was glass in my drink - the mouth park was not damaged at all and the seal popped when I opened it. So I went back in the store showed the store clerk the glass. I asked for paper towel and said it might have got damage and offered me a new one so I grabbed the same flavor he wiped it down and I poked the top in front of him. Soon as I got to the car I took a couple sips and found another piece of glass. At this point I was upset and late for where I was heading so I left the store. I will never buy a Snapple product again.

I've been drinking Snapple ice tea for years, but that has come to a end today. I've never physically examined the bottles until now and I'm absolutely disgusted.
My 1st bad experience was several days ago with my daughter. I purchased a Snapple ice tea for her and when opening (sealed) cap I noticed a small cockroach dead inside lip of cap. Complained to store employee and they told me to take another one. We did, but a different flavor this time. When opening that one guess what??? Yes, another dead cockroach, this one was a baby. Disgusting!!! I notified Snapple via phone and explained to them the incident.
I then went home and went online and found this website and read the complaints from other consumers. I was horrified what I was reading. So, I went to my refrigerator where I have Snapple I've bought from my local supermarket and inspected my bottles. No roaches, but worse I found what appeared to be mold or some sort of a black substance in almost every bottle. Not only in the lemon ice tea, but also in the peach tea diet Snapple. OMG! I bought these 2 different flavored cases about 2 weeks ago. My kids have been complaining of stomach pains. I hope this is not the cause of their problem. Totally disgusted with Snapple. I will never buy another Snapple product again. Something needs to be done here, since people are experiencing the same.

I went to the store last week and bought 2 Snapple drinks from my neighborhood supermarket. I drunk one and felt sick most that day but didn't genuineness it was from drinking Snapple. Today I opened the other bottle and took a few sips 3 hours ago and feel the dance sickness I felt last week when I drunk the first bottle. I'm ready to send the remaining contents to get checked. Who do you complain to? I want my money back.

It is hot outside, about 98 degrees this week. I normally go in the Shell gas station and get 2 bottles of Snapple for $2. I drink them fast and most of the time, I take one home because my daughter likes them too. After seeing a glop of floating mold or mildew, I will not be drinking Snapple again. I feel really sick just thinking about it. Another victim.
Company Name:

Snapple

Website:

http://www.snapple.com/