Consumer Reviews and Complaints

It's an ok place but their food is sooo over priced and it's nasty. I'd rather buy little Ceasar's pizza and they made me pay 50 bucks for a disgusting pizza that I threw away. Also their drinks are 5 bucks. It's insane. Their animals are sick. Most of them need attention. They look very sick and the lines for food are so long and I stood in line for like two hrs and for a nasty food. It was my first time and my last. ** this place.

My husband and I took my 12 year old little brother to Six Flags Great America today. While I will admit my husband is not a small man, he was told by multiple ride operators that he was too big to ride the coaster he was trying to get on. Not only did they do this with the shoulder restraint coasters but they even tried it with lap belt coasters that have more flexible restraints. I understand it is safety issue but l saw people that were twice his size riding the same ride he was denied. Even if he fit in the seats they had at the front of the ride for riders to test before they wait in line he was still told he couldn't ride.
When he went to Guest Services to complain they didn't even apologize for it. They told him there was nothing they could do about it. Plus their line skipping rules are a joke. We had multiple occurrences where 3 or more people jumped into line with their family or friends instead of waiting at the back of the line like the signs posted everywhere said. To complain about line jumpers you had to call a hotline and report it yourself. Which is hard to do when you leave your cellphone at home so it doesn't get stolen, lost or destroyed. They expect guests to enforce their policy instead of having security or another employee watching and enforcing it. Not to mention food prices are ridiculous. They seriously charge $14 for a undercooked Turkey leg. Will not be going back anytime soon.

My 13 yr. old daughter was physically assaulted by a grown man over her squirting him with a water gun on the log ride. I followed this man out of the park to have security take care of the matter, and call the police. Well, security let the man walk out, and did absolutely nothing but make me feel like a fool for trying to get him to do his job! He later apologized when he realized, 30 minutes later, that he made a big mistake! He even admitted that he should have handled it differently, once he realized that I wasn't going to let it all slide. I'm sure it's too late to file charges on the man that started this, but I will be reporting all this to administration. There were several other employees that observed this situation that also did nothing. Even the "first aid" station employees acted like it was no big deal, and didn't even adequately evaluate her arm. Disgusting.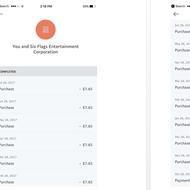 In September of 2016 we visited the park and was sold an annual membership. Upon entering the park we soon realized that all rides we wanted to go on were closed due to rain. Mind you that we planned this trip in advance met people there from distances as far as 6 hours away. Went to guest relations and told them we were leaving the park due to ride closure and inability to use membership.
Requested refund and was told to contact technical support management at 321-249-0110 because we were under contract. We had no choice but to leave, no one was able to help, I followed up with an email, a letter, and several phone calls. I've been told that I could have visited on other days and that the membership is valid. Ironic that a company in the business of enjoyment and amusement has no regard for customer satisfaction nor the fact that I requested an immediate refund. It is July 2017 and my PayPal account is still being charged a monthly fee. It has been an unresolved huge frustration.

Hurricane Harbor pool water needs to be cleaner. When I came back yesterday from Six Flags yesterday, my daughter came home with a boil infection on her back. The pool water should be inspected more often.
How do I know I can trust these reviews about Six Flags America?
880,156 reviews on ConsumerAffairs are verified.
We require contact information to ensure our reviewers are real.
We use intelligent software that helps us maintain the integrity of reviews.
Our moderators read all reviews to verify quality and helpfulness.
For more information about reviews on ConsumerAffairs.com please visit our FAQ.

Every single time I asked a staff member for directions to a ride, information on lockers... etc... basically any general knowledge question about the park... they looked at me like I had 9 heads. They would say "I don't know" or just have no clue what they're talking about. I had one girl be so clueless that she literally answered the same question wrong 3 different times, in 3 different ways. Also, if you have a complaint, DON'T BOTHER! Their on-site guest relations and online customer service are both rude and completely unhelpful. I used to go there every year but this year, they clearly took a turn for the worst. Goodbye 6 Flags; I'm never coming back.

I always purchase tickets for my group of 17 people. We go at least four times a year. This year I was shocked about not being able to go twice on a ride with the Platinum Flash Pass. We didn't complain as it was just one setback. We went on about three rides. Then decided to get on the ultimate favorite El Toro. Well to no surprise we were physically patted down and asked to empty out our pockets. We were told that there are no phones, keys, gum, etc. allowed on the ride. I was disrespected by the employee because I said it wasn't right to pat me down if he's a man and that it's violation.
I asked for a manager or someone else. I waited two hours and no one came. I decided to try to get on again only this time it was the same issue. Once I showed I had no pockets they let me on. Being searched randomly on the park is not a policy, and it is not a requirement to leave things in a locker at the park. We decided to leave after this incident because it was overwhelming and we felt violated. I spent over 2,500 on the tickets and I feel like I wasted my money and time.

First of all I want to say that besides this ordeal I had fun. So I recently relocated to Dallas. Almost every day since I've been here, I would drive my daughter by Six Flags. She would always say "I want to go there for my birthday." So I promised her that we would go. Anyone know me know that my kids mean the world to me. So here goes my start of my daughters birthday adventure.
First I quit my job in San Antonio, because I knew I couldn't make it happen from there... Then in my search for a group package I found out I waited too late. So I asked around looking for group tickets. Someone told me I could get them cheaper in Shreveport La. So Friday morning I loaded up the girls drove to Shreveport paid close to 500 for day passes for my girls and a couple friends made it back Friday night for my daughter. It rains that morning, my daughter is upset early. It stops, so we arrive. I stop at the ATM, pull money out for parking, food, and miscellaneous items, which I lost on the first ride! But besides that, She's happy I'm happy, we ride!
So as the day's winding down, think maybe around 6 pm, the kids are running around hysterically, so me and the girls get on the tea cup ride. My kid's mom decides to walk across the way to a store directly in front of the teacup ride. As the ride finished I rounded the girls up. We walk out the gate of the ride to find the kid's mother. This guy is standing close to my fiance with some hats in his hand. She says "I need your card" because, remember I lost my cash. He flashes a badge that I barely saw and tells me that she was trying to steal.
I handed her my card to try to pay for the 4 hats for the 4 kids that was complaining about the heat. So if I became irate it was because the hats were not hidden and also a witness stated to the officer that she was waiting at the door in front of the store for me to purchase them. The hats were maybe 4$ a piece. Their mother has never been in a situation like this.
They took us to the back rudely, made us empty everything from our pockets and bags, produce receipts for all the items we had, which was no problem being that since I lost the cash I took from the ATM I had to use my card. Then I repeatedly attempted to reconcile the matter by paying for the hats so my daughter could finish her day out. First he writes a ticket then he proceeds to put my fiance name on a chalkboard and takes her picture like a common criminal, then puts us out the place and banned us for a year. Let me know where I went wrong. I keep replaying it in my mind. I'm thinking legal action. If it was just me I would be good and let it go but my kid didn't understand why we had to leave so abruptly.

I visited Six Flags Saturday, June 3rd and arrived just as the park was due to open at 10:30am for Gold Members. Of course there was a long line and knew there would be a line I'd have to endure to enter the water park area, but it's something we do regardless in order to get a shaded area in the water park that is suitable for myself, sometimes friends/family as guests and my now 7 year old son (who has been a Gold member for the same amount of time as myself). Every year, I check the Park Policy and Water Park Information to make sure there aren't any changes. As I didn't see anything that had changed pertaining to me or my son, I packed as I usually did including Speedo brand arm floaties (which I've brought before without any issue).
When my bag was searched, I was told that the arm floaties were not allowed because they did not have the language on them that they were US Coast Guard Certified (??). I had asked if this information was anywhere on the Six Flags website and she went on to say that the information would fall under the "Aquatics" department, but they don't work on anything that is posted on the Six Flags website. She said Six Flags had issues of kids drowning in the past because of their VESTS not being "regulation". I honestly wanted to say, well that's not my issue and if that were really the case and there was a legal liability/issue/concern of Six Flags, then it would DEFINITELY be something to be listed on the website as an item to be cautious about not bringing into the park.
They did offer for me to bring my items to the car and return. I turned to look at the line and opted not to. I wasn't about to wait in a long ass line and miss the good placement I had to just wait in another long ass long or even miss the opportunity for early entry with Gold Pass members into the water park and not be able to get an ideal seat. That was the whole point of coming early/on time. It's always how we planned our visit. It's why we come right at opening - so we don't have to deal with the crowd, the line and make sure we have good seats for ourselves and sometimes with the group we come with. It's the perks of being a Gold Member for me. So I told them to just confiscate the items and I went into the park.
In thinking about it during my 6 hour stay at the park, I figured I'd ask to see if the items were "saved" and I could obtain them when I exited. So when I left, I went up to the "pass holder" line and asked the team member what they did with items that security confiscates, told my story and so she asked a security person. Neither knew, so I went to Guest Relations. I told my story (again). The person at the window asked a manager, told her my story (again) and I proceeded to ask if "the requirements for floaties to be US Coast Guard certified is on your website and how you are able to confiscate items when it's not listed on the website of items NOT to bring into the park?" The manager asked me to meet her at the front gate, which I did, and with her she brought the same security manager I encountered upon entry into the park.
I jogged her memory about the issue and she remembered. I asked what security does with the items - I was hoping I could get my items back now that I was leaving. She said they toss them since they're not items they can use. Well DUH! Of course they're not reusable, or at least they shouldn't be, if they're "forbidden" items - unless y'all allow your team members to dig through confiscated items for their own benefit (which I could see now that I'm typing it out, but would be totally ** if y'all actually did that).
Usually, I'd be the first one to be a TOTAL ** over technicalities such as this. I'd be the first to start raising my voice, cursing and making a scene and demand compensation for their mistake, but in the end, it wasn't the team members I spoke to's fault. It was the fault of Six Flags as a Corporation. So I came home, re-looked at their website and still did not find anything about arm floaties having to be US Coast Guard regulated/approved. I even did research and there is no such thing as US Coast Guard regulated arm floaties - only life vests. The only thing the site says regarding US Coast Guard approved items is "Only U.S. Coast Guard-approved personal life vests are permitted".
I sent Six Flags an email and Lindsey said, "I am sorry for any inconvenience you had on your visit but it is stated on the website that any life vase (yeah she spelled it wrong) material must be US Coast Guard Approved the link to where this is, is below. **. Thanks." The link sends you to the "Water Park Information" page there is no verbiage around arm floaties just life vests. My reply back was, "My son's arm floaties is not a VEST (check your spelling next time). Again, your site refers to VESTS "Only U.S. Coast Guard-approved personal life vests are permitted.""
I hate to think of how many things they have turned away, causing people to return to their cars, wait in line again in the hot ass sun or do what I did and just say "** it". Have you ever Googled Six Flags complaints? There are A LOT of complaints on the ConsumerAffairs website about them and all over the internet. Mostly about them stealing money – which in this instance it is stealing as well. Six Flags obviously doesn't want to take responsibility for this so I went to the internet to post my complaint. Thanks for the ear to listen to my complaint and concerns.

So firstly, I really hope this is the primary place to leave reviews for Six Flags. Secondly, I want to leave a review for a worker there named Dustin. I don't know if he'll see this, but I really hope he does. This worker was one of the main people that made my day while visiting Six Flags. He was so nice and is someone who I thought is just a good person in general. I would want to work at Six Flags just to have coworkers like that, even if it means giving up my pink hair. Anyway, if you see this Dustin, know that you're one of the greatest people I've ever met and I know we see each other again if I get to go to Six Flags again. :)

Well have two tickets to Six Flags that I can't use because the park got closed last minute after a 2 hour drive due to safety reasons which I understand but apparently they dont refund your money. Instead they tell you to use your tickets within 30 days or gift them to someone? April 21st was the last day I was able to make it to the park because my friend Jahi ** and I leave next week for basic military training so we can't use our tickets. Won't be trying to go back anytime soon. Love being robbed of over $100. Way to be ** at customer service you really top the list you guys. I will not be returning to the park as I do not want to pay for a product I will not receive. I have lost all trust and respect for your business. I even explain the situation to the human resources department and they still said no refunds, I guess I know how you really feel about your military customers. Six flags more fun? More like six flags no fun. I'm all set with being robbed, thank you.

I purchase an annual membership online for my daughter. She only went to Six Flags Magic Mountain once the entire year. After the year passed, I still got charged but didn't notice it because it's less that $7/month. Anyhow, I emailed them to cancel in December. They emailed me instructions how to do so. Followed their instructions and received an email back from them acknowledging my request, so I thought it was cancelled. I was charged again. Went through the process again... after 6 unsuccessful attempts to speak with someone on the phone. I received another email acknowledging my request and responded to "confirm" the request I already made to cancel yet again. I received a verification email that I wouldn't receive a refund but that my membership was cancelled.
Of course, I was charged yet again. Went through the process again and now they tell me "Thank you for sending us a note. We apologize but we do not have any records of you attempting to submit a cancellation. If you have your cancellation confirmation email we will be able to look into the situation. If not to cancel your Membership visit the Member Support Center at sixflags.com/membership and click the link labeled 'Cancel Membership.' You will be asked for your confirmation number -- it is **. The process is straightforward and should just take you a few minutes to complete." This has to be fraud. They must do this to every customer who tries to cancel so they can suck a few extra monthly payments from them. I hope this gets the attention of a CLASS ACTIONS LAWSUIT ATTORNEY! I'm happy to share the emails I have going back and forth.

If you are considering monthly payments for your Six Flags Season Pass(es), please reconsider. We decided to do monthly payments last year but ended up not going very much, so decided to forego them this year. My payments should have ended the end of February, and about 2 months before this I emailed them (which is another fiasco, trying to actually find where we can contact someone) to find out how many more payments we had, and they told me, so I assumed they would have stopped the payments, because I only signed up for one year, not multiple, indefinite years. Well, it's now March and they are still charging me, and they said they would keep charging me for 45 more days. I want everyone to know how deceitful they are, and what a pain in the rear it is to actually cancel your account. The quality of Six Flags has gone downhill anyway, so we definitely won't miss going this year!

We are senior citizens and purchased tickets online using home computer for a one day visit to take our seven year old Grandson with Autism and his little Brother. We bought the pass in advance to avoid lines at ticket booth because my Grandson will not wait in lines. We do not go to amusement parks or many other public places because of his Autistic issues. We did this one time day visit and it ended up being a year of charges on my credit card. I also purchased food pass for the one visit only and I was charged for an entire year! This is an absolute outrage and it keeps us elderly from being able to take our Autistic Grandson out because of this kind of rip off of the disabled and elderly.
We bought one day pass with one day food pass for us to take my Grandson who has Autism to Magic Mountain. Say we checked the wrong box. They are unwilling to discuss even transferring this to another family who can use it. I am on a fixed income and cannot afford to pay for a supposed wrong click. I did not or do not want any pass to Magic Mountain. Please help me with an injustice of not only the elderly but clearly a misrepresentation to me. I never had any conversation with anyone at the gate and I did not sign anything. I was only trying to get my Grandson an outing that would not give him anxiety or a meltdown. Thank you.

This is very frustrating. I have spent thousands of dollars in the last 17 plus years at Six Flags. I have three children and each summer we spend majority of the summer at Six flags. For the first time ever I decided to try the Six Flags membership. I have less than 2 months left to pay out of the 12-month commitment membership. I have been trying to pay the remainder owed and cancel membership since March 3. Today is March 18. The lack of communication is horrible. I send a message through email and I don't get a response for over a week. I'm told my membership will be cancelled once they get the ok from their "Superiors". Then I go to the contact chat message center and I'm told in 2 to 3 business days I will be charged and a confirmation email will be sent. I'm waiting and waiting for a response. Some sort of communication. Nothing yet. This is extremely frustrating.
I'm trying to keep track of any withdrawals coming out of my checking account. Usually every 28th of the month the membership payment is automatically withdrawn. So what's going to happen this month? I'm in limbo. I really would like to know what is happening. How can this happen by a huge business like Six Flags? I will never do the membership. A message doesn't take that much energy. Especially when this is part of your job to communicate with customers. I hope this can be resolved. It makes me not want to spend my time or money at Six Flags.

I obtained a 12-month membership March 2016. The cancellation requirements are sketchy. If you cancel too soon they can charge an early cancellation fee. I cancelled the month before my anniversary date. I received confirmation of my cancellation. I am now having to pay for 2 extra months because it was exact to the date they allow. I was told to enjoy the extra 2 months membership. It's minus 10 degrees in the Adirondack.

Six Flags forces you to pay for at least 14 months for a 12 month pass. I canceled on my anniversary, and they still charged me for 2 months earlier. When I spoke to their initial representative about cancelling, she guided me step by step on how to do so. When I confirmed if I was indeed canceled, she confirmed and also confirmed with me that I wouldn't get any further charges. They did this with my pass to park and food pass. A person that pays for a pass in full is not forced a 45 day notice. When I went back to their FAQs after seeing my account was still being charged, it said give 2 weeks and 45 days in the same sentence. It's purposely misleading. Everything about this Policy screams scam and entrapment. If anyone reads this, do you know how to join or start a class action suit with regard to this. My coworker just let me know that Sea World was just sued and had to pay members back for a similar faulty policy.

I signed up for a family season pass in 2013/2014 with a credit card that we didn't receive a paper statement for. Initially we knew that we would be charged fifty one dollars and some change for the first twelve months and we were fine with that. I have tried several times to cancel my membership over the website and always get a message stating that they can't find my credit card number, I've gone to the office in Vallejo, Ca. and they stated that they would look into it, take care of it and get back to me.
Yesterday I called them again and stated that I am going to talk to an attorney. He phoned me this morning and asked me to find the original contract. I am looking for it, but I'm not sure if I can find it. The attorney said that the cancellation terms have to be in bold print and not hidden or buried somewhere on the second, third fourth or fifth page of the agreement. My dilemma, is does anyone have a copy of an older agreement for season pass holders for Six Flags? My issue is that this appears to be a way of business for them, to trick people into purchasing a season pass and then not allowing them to get out of it after twelve months.

Whatever you do... do not sign up for a season pass. When the year is up, they keep charging your card. When I went online to cancel, their computer would not take the number. I had to cancel my debit card to stop them drafting the monthly charge. Now they are calling me with threats. I cannot cancel online because they are charging me still for the monthly drafts. I wanted to cancel and I do not intend to pay the failed drafts plus the high penalty associated with it. A customer service representative can take your money, can call you for being late, but they cannot cancel your membership. You can only do that online and if their computer is not working you have a problem.
I have made multiple calls and written letters. If they affect my credit record, my lawyer is on standby. The last customer service representative was extremely rude, told me it wasn't his problem, and hung up. I called customer service back to speak to a supervisor. The same person answered the phone, and when I asked for a supervisor, he hung up on me again. I've never dealt with anyone with such frustration.

I want to preface this acknowledging that the first year was fun, easy and we returned several times throughout the year with little issue, (except for a personal want of Churros at that park! They have the carts that are 9 times out of 10 always "just ran out"). The second year, they instituted a new policy concerning those with disabilities. This new policy requires a doctor's note that says the person cannot or has difficulty standing in lines. I understand the need for a note as some people will go out of their way to cut the lines. I am in wheelchair and with a cane. My doctor wrote the note that stated I am his patient and have a "permanent; ongoing issue with my lower extremities". But because it did not say the words "can not stand for long periods of time", they did not accept it. I grabbed the note and read it again and said "Is that not what it says? 'A Permanent ongoing issue with the lower extremities?' My legs?"
She again gave me their note stating what they required, and they chose to give me "conditioned access" pass, which allows me to check in and return at the noted wait time of their choosing: 30 minutes, 45 minutes, 1 hr. That would have been just fine, had the park been busy. That evening, it was not. Had I been able to walk the lines, I could have literally, walked on immediately. It was a super slow night. But because the customer service office circle my wait time for "45 minutes" (not even 30 minutes) I had to wait while watching everyone ride 2 and 3 times. I had a friend that also had a season pass that was assisting me, wheeling me around the park. Once we saw that the wait, for me was 45 minutes for each, I told him to go ahead without me. There was no sense in him being punished too.
This was during the "Holiday In The Park" which turned out to be more like "The Nightmare Before Christmas" (and not in the brilliant Tim Burton way). It ruined the good memories I had going there. We left, frustrated, angry. We really had a good time before. I don't understand how just because the note wasn't written in layman's terms, it wasn't honored. We were season pass holders. I've been using a wheelchair for over 17 years. We came home and cancelled our membership, not with ease, they have made it difficult. Why? Thousands upon thousands they have, cancelling should be the easiest part. It's like ending a relationship but the other one won't let go without "stabbing you" one last time.

Cyber Sale Cancellation - I am besides myself by the lack of integrity Six Flags has demonstrated for my request to cancel this transaction 5 minutes after it had been placed. I was unable to cancel online like the site suggested I could. When I emailed I was told "So Sad too Bad". I will cancel the bank card and write to Corp and BBB. I will never visit or contribute to an unethical entity such as Six Flags.

I tried to cancel my membership July 2016 and I could not cancel through the phone. I had to cancel through the website. Upon filling out all the information, using my email address, I kept getting a notice that the email address was incorrect. I tried several times until I decided to send in a complaint. After cancelling it again in October 2016, I was told that I still owed 2 more months. My bank requested to change the credit card # because they were trying to deduct unauthorized purchases. Six Flags makes it impossible to cancel and then when you do, they want to charge you an additional 2 months. I have requested a credit from them for the months of August, September and December. I doubt I will receive anything. PLEASE DO NOT BUY THE MEMBERSHIP AND PAY ON A MONTHLY BASIS. IT IS HARD TO CANCEL.

We signed up for family membership and added two people onto our membership as well. After that, we got a bill monthly for $75 a month, whereas the initial agreement was $75 quarterly. They continued billing this for 14 months, and stated that I am required to pay the 12 months as part of the original agreement, and the extra 2 months because I did not cancel it. They prohibit cancellation until all payments are made.
So I made the payments, and will ask my credit card companies to consider this a fraudulent transaction, and pursue it that way. Luckily I have Amex and Discover. Discover refunded me back a couple charges, but then 6 flags would not cancel the membership. So, I paid with Amex, and will wait for the refund, then I will cancel the membership, and then I will ask for another full refund from Amex after the membership is cancelled. They will again try to reinstate the membership, and continue billing the $75 per month. However, at that point I will have enough ground to show that they have fraudulently charged the card.
This company is a bit of a scam. You cannot call and speak to anyone in person. All requests are referred over to their website, and cancellation of memberships requires you have numbers for your passes, and original contract ID. The contract ID is not available to you anywhere on the website. You must have it from the original receipt. Without it, you cannot cancel. It is set up to reduce cancellations, and prolong the payment collection on their accounts. This company is ripping people off. Major scam, major fraud.

Really good. Arrive early, do not forget your sunscreen and food, especially water on a hot sunny day. Be cooperative of the security, they are there to protect us. Follow directions and the lines will move faster. Enjoy your day.

I was stormed out but because lightning shut down rides, but what I did do was awesome. The food is expensive, although there is anything you want! It's fairly expensive. I just went to the park - I didn't stay over, but the park does require some itinerary. I'm close enough to drive. I feel the park is large enough to spend 2 full days. The rides are awesome especially if you like big coasters. I do not recommend the wood coasters for anyone with back/neck injuries but the newer fast coasters are SO smooth anyone can ride them especially the overhead coasters.

A super fun adventure. Well worth. Lots of things to do, so little time. Best fun ever. It was the best time I had in a while. I felt like a kid again. Is such a rush and adrenaline to go on all those roller coasters and feeling the wind in between my hair.

Interesting rides and attractions. A good value for the money. A lot to cram into just one day. Next time I'll take one day for each park. A park map is a great tool. The park is a great day trip. If you plan to visit both theme parks on the same day the earlier you start out the better. I'm not sure what kind of hotel accommodations are locally available for the "overnighters."

I did everything that I wanted to. Was kind of expensive but worth it. There was a lot to do and I did most of it. Definitely enough assortment to be of interest to all ages. I didn't stay over. I went for the day because I live a little under an hour away. I was able to ride all the rides that I wanted to and enjoyed them all. There also was a great selection of food choices.

It was very exciting and adventurous. I would go every day if I could. There are a few long wait times but overall it was great. It was a wonderful day together with my sister I hadn't seen in two or three years, along with my daughter, my son and his son (my grandson). Like I said it's great for quality family time and bonding.

Got what I paid for. Very good price. It was great. It could have been designed a little better but I'm going back. The park was very clean and the people friendly. Rides were clean and fresh. Food was a little on the expensive side but we still ate and were able to get enough to satisfy everyone.

ConsumerAffairs Research Team
The ConsumerAffairs Research Team believes everyone deserves to make smart decisions. We aim to provide readers with the most up-to-date information available about today's consumer products and services.
The first Six Flags park opened 55 years ago and has since expanded to include 18 amusement parks across North America, so there is likely a Six Flags relatively close to you. It is the largest regional amusement park company in the world, with more than 28 million visitors last year.
Water parks: Most of the amusement parks are located near a Six Flags water park, so visitors can easily visit both attractions. Additionally, admission to several of the amusement parks includes admission to the water parks. These water parks have typical water features like wave pools, lazy rivers and children's play areas. They also include thrilling attractions like Bonzai Pipelines where visitors stand in a launch capsule before being dropped down a near vertical water slide.
THE FLASH Pass: Visitors who do not want to waste time waiting in line can purchase THE FLASH Pass, allowing them to skip a part of the line. Three THE FLASH Pass options are available: the Platinum Pass cuts visitors' wait time by 90 percent and the Gold Pass reduces the wait time by 50 percent. The regular pass allows visitors to reserve a time to board the ride so they can skip the line. Season THE FLASH Passes are available for season pass holders.
Season pass perks: Six Flags season pass holders receive benefits not available to individuals who purchase a single day ticket, including in-park discounts, invitations to special events and free extra tickets on selected days. Additionally, a season pass at one Six Flags amusement park is valid at all of them, so guests can visit as many parks as they want for one price. Season passes cost less than two single-day tickets, making them a good value for anyone who lives close enough to a Six Flags to visit more than once during the year.
Roller Coasters: Thrill seekers will find amazing roller coasters at all of the Six Flags parks. The tallest and fastest roller coaster in North America is at Six Flags Great Adventure & Safari in Jackson, New Jersey, launching riders nearly 500 feet high at 128 miles per hour. Beginning in Summer 2016, Six Flags will partner with Samsung to offer a unique experience by combining a traditional roller coaster ride with virtual reality technology.
Animal Encounters: Six Flags Great Adventure in Jackson, New Jersey and Six Flags Discovery Kingdom in San Francisco both have attractions that allow guests to interact with exotic animals. In both parks, guests see elephants, tigers, giraffes and lions. At Discovery Kingdom, visitors can also swim with dolphins.
Best for Six Flags offers attractions for families, solo travelers and young adults. Also, it's great for people who plan to visit more than once or more than one location in a year.
Six Flags America Company Profile
Company Name:

Six Flags America

Website:

https://www.sixflags.com/