BMG Music Club
Out of Business
Consumer Complaints and Reviews

I am known to keep good records of all my accounts, and I do not remember ever ordering any Music CDs from this company in 2009, but if I did I never received them. I was checking my credit on creditkrama.com and this came up that I owed them $99.00. I will be appealing this since I have never received any explanation or proof or a bill from them and this is 2015!

I check my credit report regularly and noticed a collections account for ATG in the amount of $24.00. I immediately called them, since I always pay my bills and would never let anything go to collections and they said it was from BMG Music from 2007. I told them I didn't order any CDs and they couldn't tell me what CDs were ordered, and why would they not contact me first before putting it on my credit. They said they tried, to an address I haven't lived at for 3 years!!! Even though I didn't order any CDs, I was willing to pay the $23.65 just to have it gone from my credit report and they said it will show as "PAID" since they can't remove it.
I told them I was disputing it since I didn't order anything and this is ** that they can just add stuff to my credit report, not provide any information except an amount to pay. I filed report with the credit reporting agencies to dispute this collections. I also file a report with the BBB and I sent ATG a certified letter of validation since there's no way a company that went out of business in 2009, sent them a collections letter for CDs I didn't order. From researching online, it looks like ATG has done this to several people since most people would willingly pay the small amount to have it be gone. SCAM SCAM SCAM!

Pulled up my credit report. Seen it and did not even realize I had an account with them. Also was having money withdrawn from my account 2 times. Trying to stop this. There are three dates on it.

I signed up for BMG Music in 2003 and then quickly closed my account after seeing all the scams reported. They sent me many CD's as part of the initial offer that I returned as I wanted nothing to do with them. They then waited until 2006 to hit my credit report for this offer which by then I had lost all my records showing I returned the CD's they sent me. I refused to pay and let it sit on my report. I didn't plan on buying anything big in the near future so I didn't really care...
They now just hit my credit report again for the same charge!!! In 2013 I was hit with this charge from 2003 which I could have sworn they also sent to collections in 2006! It seems like every 7 years, as soon as the accusation falls off your credit report, they hit your report again! I am curious if there is a statute of limitations for sending you to a collection agency. I am not sure what to do but I am willing to hire a lawyer and pay more than the outstanding payment to fight this out of principle. Buyer (even if you don't buy) Beware!!!

I had a 785 credit rating on 11/20/2012 when I checked on a loan through Quicken Loans. I waited until 4/1/2013 to buy my home again. My rating was 773. My bank said if I don't buy a home in 90 days, they would have to pull my credit again. So on 7/2/2013 I found my home and was ready to buy, but my bank pulled my credit again. My bank told me it dropped to 661 because of BMG Music saying I owed them $21.77 from back in 2007. This is a freaking scam. I never joined their music club. I have 10 accounts on my credit history that says I was never late, NEVER, so I have to wait another 1 1/2 until this comes off. I am another person who got scammed by BMG Music.
How do I know I can trust these reviews about BMG Music Club?
671,225 reviews on ConsumerAffairs are verified.
We require contact information to ensure our reviewers are real.
We use intelligent software that helps us maintain the integrity of reviews.
Our moderators read all reviews to verify quality and helpfulness.
For more information about reviews on ConsumerAffairs.com please visit our FAQ.

I am 25 years old, moved to the States at 18 years of age and recently started building my credit three years back. I've had a perfect credit report until two days back, when I received a notification from my credit monitoring agency about an account going into collections from West Bay Acquisitions. I pulled my Experian credit report and sure enough there was a record of the same for $32. I called the company the next day to inquire about it. They told me they acquired this debt from BMG music in Dec 2012 and therefore cannot give me much information about it since the account was started in 2007 by another agency. This was the first year I was in the States, had no bank accounts and rarely do I listen to English music to begin with (even now English is my 4th language).
I remember getting a CD from this company and returning it to the sender just like some others have mentioned. In all these years, never have I received any notifications, calls or any correspondence via email, telephone or otherwise from this company or any other collections agency. Unfortunately, I recently just got my first unsecured card from Chase and will be starting my PhD program next year. So I don't have the time to dispute this and wait for it to be taken care of. I also have an upcoming review from Wells Fargo in October. I just made the payment to West Bay Acquisitions and they have promised to get it off my record as soon as they receive my check. They have provided me with written documentation that once the account is paid, they will report to the credit agencies for complete removal of this trade line from my account.
It's unfair that I have to pay for something that I never bought, signed up for or authorized. Sadly, I am not at the liberty of taking a risk with my credit score at the moment. But I hope the rest of you that have lengthier and stronger credit history and score continue to fight against this unlawful, unethical and unfair company. I truly hope someone catches these thieves for their completely despicable practices. Good riddance to you, BMG Music Club. Your turn will come. A truly disgusted consumer.

I was 20 years old and ran my credit. There was a credit collection on my credit for $450.00 to BMG Music. I never had BMG Music in my life, so I contacted the credit collection agency in OKLAHOMA CITY, OK. The collection agency insisted that it was mine and argued that I must pay. I hung up the phone. I tried getting off my credit but had no luck.
BMG Music was once located in Indianapolis but somehow went out of business. I finally found a number and got through to a high executive representative of BMG in NEW YORK CITY. I told her that it was not mine, and she looked up my name and said that I had a bill but had no track record of what I owe them money for: no CDs, no anything... She could not tell me what I owed them money for. She finally said she would call me back (which never happened).
Finally, I decided to write the Attorney General in Oklahoma regarding the debt collector, and insisted that they are illegally putting bills on people's credit that do not owe these debts. A month goes by, and finally, the attorney general sent me a letter that stated that they wrote the credit company collecting the debt. The company responded and said that they were ceasing all collections on the debt and would no longer collect on it. Three weeks later, I checked my credit, and the debt was off... Hope this helps. Good Luck. It happened to me.

I went to the bank to apply for a personal loan. They pulled up my credit report from Experian and said my credit was excellent. But there was this one item showing up as collection in my report. The balance was $31. As all other stories, I never was involved with BMG my entire life. I called the collections company, Bureau of Collections, Eden Prairie, MN. They were totally rude and blamed that I owed money. They tried the bait, "Are you refusing to pay?" I firmly refused and went ahead with Experian and filed a dispute. Experian removed the collection item from my credit report within 1 day. I'm cleared now.

I called several times; they either hung up on me or put me on hold for long periods. Then they don't answer at all as soon as I state if there is a fraud department. This company does not have a permanent address or phone number, and I have disputed it on my credit report and it continues to show up on my credit report. FBI needs to investigate this company. This is outrageous that they can continue to take consumers for their money, and for thieves it can be so simple to order and charge it someone else. This company needs to be banned for good.

I went to refinance my car and when they ran my credit report, it came as a surprise to me that I was being charged by BMG about $38 in the year of 2000. At that time, I didn't have a Social Security Number but for some reason I am being charged with something I am not responsible for. I have looked all over to try to reach this company and they are nowhere to be found. Also, I came across many, many people that are in the same situation as me and somebody has to put a stop to this. I am trying to carry my life the correct way, keeping my credit as clean as possible and this is what is happening. I am reaching out to you because I don't know what to do. I couldn't refinance my car and my credit is going down. Please help me. In advance, thank you very much.

My understanding is that BMG bill was submitted to Penn Credit Corporation. When I called to check on the amount, they said I would have to pay BMG directly but they did not have an address or phone number available. I have googled/binged the internet and to no avail. Is there a current phone number that hasn't been disconnected? Any suggestions? I would love to settle this amount and have it removed from my credit report.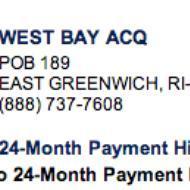 Okay, so I'm going over my credit score with each credit bureau, and I see this charge for $100 from Sound and Spirit. I Googled it and sure enough it was linked to BMG. Excuse me for saying this, but I'm not the "holy" type. I have never really listened to Christian music, so why would I order $100 worth? I tried contacting the business but they're closed. I already disputed it with each bureau and I refuse to pay $100 for some **.

I have recently come across a negative item on my credit report that states that there is a collection account open and past due of $148. First, BMG has never contacted me about the claimed debt. Second, the collection company (Trident Asset Management of Atlanta, GA) has never contacted me. I have the same problem as many others here. I was a BMG member many years ago and do not owe them money. I can't find any contact information, so if anyone has any pointers to pass along, it would be greatly appreciated! I already tried to dispute the action on my credit report, but no luck so far. I'm so angry! Help!

I am having an issue contacting a number for BMG that doesn't have a full voice mail box. Can anyone help me?

The first time I heard about BMG was when I saw their name on my credit report stating I had a past due account of $50. After a quick Google search for their website, I called the only phone number listed. That number took me straight to a voicemail, which was full. I then tried to email them; in return, I got an email back saying email failed because their server will not accept the request to connect. I will be contacting the creditor and I suggest anyone having this same issue to do the same!

I went to check my credit score, and it says I owe BMG Music Service $133.00 back from 1999. I just turned 21 in June 2012 and 18 in June 2009, so I was about 7 years old when they are telling me I ordered some CD's - there's a problem! This place is a scam! And it will not come off my credit!

I have been receiving call from the Trakar Group saying that I owe a $27 debt to BMG. Yes, I ordered from them years and years ago and I paid them off. When I checked on my credit report with Experian, I've seen this debt on there, disputed it and the next day, they removed it. When I talked to the Trakar person, she said that if I did not pay this, that it would go back on my credit report and that I needed to show proof of paying that bill. I do not owe BMG any money and I refuse to pay for something I do not owe. What are you people running a scam? Someone one needs to report this to the Better Business Bureau or Snoopes! I will get an attorney and get this checked into. I am not alone here!

I have been receiving collection calls from Tekhar Collection Agency telling me that I owe $27 for a CD that I purchased from BMG Music Club. This is the second collection agency to call me about this. I never received this CD and I informed them so. They don't care, won't make a note of it, and threatened to report it to the credit bureau. The collections person who I spoke to today yelled at me on the phone. I told her that I don't need this verbal abuse and I hung up. What recourse do consumers have against this?

There is nothing like having something show up on your credit report 10 years after you have been with a company. BMG shows up twice for $32 each (two different collection companies). I am in the middle of a refinance and they want me to take care of it. What a joke! Take care of it, how?

I had BMG years ago. They pulled the collection scam. As soon as I paid it, they started sending me more unwanted CDs. I marked the CDs 'Return to Sender' and seven years later, they are trying to collect on a product or service I did not authorize. I smell a class action lawsuit coming.

When running my credit report, I saw a delinquent collections charge for $27.00. Not knowing what this was all about, I tried to contact the collection agency listed on report. They advised me that I had to contact BMG directly and that they didn't have a phone number for them. It should have been my first clue that something was wrong. I have been trying to find a valid number for them for days and all I've been getting is a big runaround. I even tried a number for Columbia House and no luck.
At this point I'm willing to pay the lousy $27.00 to clean up my credit report but can't locate the company to pay it. I think it's a little peculiar that all the posts here are all for basically small amounts. Maybe it's their scam. People get frustrated with trying to do the right and legal thing and just give in. Someone should start a class action law suit against these frauds. Does anyone have a valid number to straighten this out? Help.

I received a call from a collection agency over a $28 charge that I supposedly owe to some company called Your Music who took over for BMG music. I tried to explain that I did not owe money but they just met that with threats to my credit report. What recourse does a person have? This is totally bogus.

What kind of scam is this? I am getting calls from a collection group (Takkar) about a charge from BMG Music Service for $56.00. They had a telephone number and address on me from over 13 years ago. They are saying I owed that to BMG and this would be turned over to the credit bureau and ruin my credit, which is always 750-800. I have never owed anything to BMG that was unpaid for. I haven't used their service in many years. I have never been contacted before about an outstanding debt.

Fourteen months ago, a collection agent called me saying I owed $97. I told him that I had never ordered or received anything from his company, i.e., BMG Music. We talked and he stated that they were sent to some other address than mine. I have lived in the same place for over 7 years. We both agreed that these were not my charges. Okay, one year later, my credit is spiraling downward 40 points. It seems that there was a $97 amount still in collections. Last April, I sent their agents a certified letter explaining all this. And the collection was removed, at one credit reporting co. Now, 4 months later, there it is again. What do I have to do to get this wrongful charge removed permanently off all my credit reports?

On June 21, 2012, at around 4:40 pm, some customer service idiot called my job to collect thirty something dollars and tried over talking me (me - of all people). I shared with the collections idiot that months before another not so ignorant and rude person called me. These CDs were sent to my job and I labeled them: "Return to sender." I not only did not want the CDs, but it wasn't my choice or style of music interest. That person calling then about the CDs sent to me 5 years ago spoke in a civil tone, as I listened to them and then they listened to me. In fact, I also mentioned to them that shipping and receiving may still have, in our computer system, the return shipment record to BMG Music Club. The person obviously understood this, apologized, and said this was resolved.
Today, this woman threatened me with credit issues, told me that she didn't want to hear me, and, no, this wasn't shipped back from shipping and receiving. Now, at this point, she was calling me a liar and this call was an attack against my character that could spill over into legal action against this company BMG Music Club. This phone was on speaker, so there were multiple shocked witnesses in my office who will never do business with this company based on the lack of civility! I am not paying for items that are not in my possession and were shipped back by a creditable department from this place of business.

I have received a number of calls from a supposed "Takhar Group" indicating that I owed a debt of "X" amount. Knowing that this is incorrect, that I'm in great standing with all of my finances, I was extremely alarmed when I received call after call after call. Finally, I decided to call back in frustration to see what all the fuss was about, which was when they mentioned a BMG music account supposedly active since the early 2000's, which I never opened at an address that I haven't lived at for many years.
They said that it would affect my credit if I didn't pay up and that I didn't have any option in the matter. I obviously became very frustrated knowing that anyone even had a previous address of mine and was making false claims and threatening my credit. I told them that I never opened this account and to please leave me alone. Then, I got a call yesterday from a different person, saying they know that I've spoken to one of their representatives and they were ready to go ahead and take action on my credit score for this matter. I don't know what to do and this is extremely frustrating! These people need to be stopped!

These people are very rude and disrespectful. I don't even remember opening an account with them. I did when I was 16 or 15, and I'm now 24. Something honestly needs to done about these people.

I wish I had seen this site before I paid the collection agency. It seems as though I am but one of hundreds, if not thousands, who have been impacted by this apparent scam. I have never heard of BMG, but I had step-children living here back then. So I assumed it had been one of them that had used my name. So far they have all denied any knowledge of BMG. I hope somebody nails their ** to the wall.

BMG Music Club collection agencies - I have been contacted by National Recovery Agency to collect this debt. But when I ask the people to send me an address because I don't trust to pay over the phone, I don't get anything at all. The calls keep coming and then they switched collection agencies on me, saying they were going to affect my credit, which it already has done. The rude chicks got mad at me and call themselves trying to tell me how it's going to work and I told them they can go to hell.
I don't appreciate the hostility they dish out when they are trying to collect money from my pockets and one or another. I will get to the bottom of this because I am not paying anything that isn't in service and looks like a big scam.

I have the same complaint; they have reported me for $30.00. I haven't been with this company since 2000. And we paid all of our bill on time. Now, in 2012, this bogus mark comes up on my credit report. And you can't call the company because they don't exist anymore. I'm outraged. Something needs to be done.
BMG Music Club Company Profile
Company Name:

BMG Music Club

Website:

http://www.bmg.com/de/