Best MCAT Prep Courses
The MCAT exam is a requirement for anyone wanting acceptance to medical school.This five- to seven-hour exam tests problem-solving skills, critical thinking and knowledge of various science concepts and principles considered prerequisite to medical school.
Getting accepted into a good medical school is largely based on a student's MCAT score. That's why many students go to great lengths to prepare for the exam. With MCAT prep companies offering a variety of courses, material and tutoring sessions at various prices, it is important for consumers to look at all their options carefully.

Compare Reviews for Top MCAT Prep Courses

Varsity Tutors
Read 468 Reviews

Varsity Tutors helps students accelerate academic achievement through its live learning platform. The company connects students and professionals with more than 33,000 highly-credentialed instructors in 1,000 subjects and tests.

Kaplan Test Prep
Read 145 Reviews

Kaplan has been offering students with standardized test prep solutions for over 75 years. In addition to other standardized tests, Kaplan offers over 150 hours of instruction from score-qualified instructors for the MCAT.

Khan Academy
Read 11 Reviews

Founded in 2006, Khan Academy is a nonprofit test prep company headquartered in Mountain View, Cali. They offer a variety of free practice material for parents, teachers and students across multiple skill levels and subjects.

Next Step Test Preparation
Read 13 Reviews

Next Step Test Preparation offers one-on-one personalized tutoring for most standardized test preparation, including the MCAT. They offer students various tutoring packages to choose from depending on their needs and budget.

Altius Test Prep
Read Expert Review

Altius was founded in 2005 and is based in Salt Lake City. It has on-site MCAT programs at more than 30 universities across 7 states, and their online courses are offered in all 50 states, Canada and Puerto Rico.

Examkrackers
Read Expert Review

Examkrackers started in 1997, and its first class was taught in 1998 on the campus of Columbia University. Since then it has been offering standardized exam preparation through books, online forums and live and online courses.

Gold Standard MCAT Prep
Read Expert Review

Gold Standard MCAT Prep started in 1994 when founder Dr. Brett Ferdinand published its first MCAT textbook. Since then it has evolved into not only textbooks but doctor-led online practice exams and videos.

Test Prep NY
Read Expert Review

Test Prep New York is headquartered in New York City and offers customized, online or personal tutoring sessions for standardized test prep. It also provides students with test anxiety coaching through specially designed courses.

The Princeton Review MCAT Test Prep
Read Expert Review

The Princeton Review got its start in 1981 in New York City using computers to test students for the SAT. Today it provides consumers with tools for test prep, private tutoring, on-demand homework help and admission counseling.

Top Test Prep
Read Expert Review

Available in fourteen states, Top Test Prep is a tutoring, test prep and admissions consulting company that provides consumers with private tutors to help prepare for all major standardized tests including the MCAT.
Considerations for choosing an MCAT prep course
Flexibility
Many test-takers must plan MCAT prep courses around school, work and family schedules. Providing different options concerning class location, times, course length and ways to connect with teachers and other students allows individuals to work around their personal schedules.
Class times: Options for live, local and online class times can play a big role when deciding which MCAT prep course to take. Those who work full-time will need to attend classes at night or on the weekend.
Online discussion: Access to online forums is a great option for students with busy schedules. Forums allow for live discussions of subject matter, test questions and solutions from anywhere with computer access.
Mobile applications: Having course material, schedules and access to live forums in a mobile app is convenient for busy students. Students should check which MCAT prep companies offer free mobile apps.
Instruction types
MCAT prep companies typically offer multiple ways to prepare for the exam including in-person, live online, self-paced and intensive classes. Consumers should choose the style that best fits their personal schedule, learning style and budget.
In-person: Students who live near a location that offers live classes may benefit from having live engaging discussion as part of their test prep. Classes are taught by score-qualified instructors.
Live online: Consumers who do not live near a location that offers live local sessions can still get the benefit of a live class online. Almost all MCAT test prep companies offer multiple versions of live online courses including comprehensive MCAT prep.
Self-paced: Students who are unable to stick to a set schedule for class can choose a company with self-paced courses. These are typically a one-time-fee course that provide all material up front so students can work at their own pace.
Immersion: For college students, an immersion MCAT prep course may be the best option. Typically offered when students are out of school during winter and summer breaks, immersion courses are fast-paced classes designed to cover all comprehensive material in a short amount of time.
Pricing and payment options
MCAT prep companies generally have a few payment options depending on the kind of course a person signs up for. Price is based on course content, course duration and provided materials.
One-time fee: Most comprehensive MCAT prep courses are offered for a one-time fee and are either live online or in-person. These classes will provide the most material to help students prepare for an upcoming MCAT exam.
Monthly: Prep courses offered for a monthly fee are generally online and provide access to varying amounts of material. These courses are good for students who don't need a comprehensive class but would still like a crash course or a specialized course.
Free: Many MCAT test prep companies offer some free material such as an abbreviated practice exam or flash cards. Free material will not come with many of the important options included in a paid course, like test answers and solutions, but they can provide a good introduction to course material.
Course options
Depending on the individual need or skill level of each student, some people might not need a full-time comprehensive course. MCAT prep companies offer a few course options that contain varying degrees of coverage on MCAT subjects.
Comprehensive: Comprehensive courses are the most involved option for MCAT prep. They cover everything from explaining how the MCAT exam is scored to multiple full-length practice exams with solutions and discussion. Comprehensive plans typically include materials from any other plans offered.
Focused tutoring: Focused tutoring is one-on-one help that involves pre-testing so companies can determine which test areas students need the most help with.
Test taking practices: For people who struggle with taking tests because of test anxiety, poor time management skills or a lack of confidence, many companies offer courses that focus specifically on these subjects.
Reputation
It is important to look at an MCAT prep company's reputation for tutors and the courses they offer. Consumers should make sure courses and tutors coincide with what is offered on the actual AAMC designed MCAT exam.
AAMC: Course material and tutoring sessions should be based on the Association of American Medical Colleges (AAMC) MCAT exam. Most companies know the test well and base their curriculum around the AAMC's chosen topics for the test.
Tutor/teacher qualifications: Consumers should make sure the tutors employed by a prep company are qualified to teach the MCAT curriculum. Most companies employ teachers and tutors who have scored extremely high on the exam or have gone on to become doctors.
Guarantees: Students should check for offers like money-back guarantees if test scores do not improve by a set number.
Additional information
In addition to helping students prepare for the MCAT exam, many companies provide medical school admissions advice for free. From what to expect in medical school to how to make your application stand out, test-takers should be sure to take advantage of these free materials.
Medical school advice: Many companies offer free material on what to expect in medical school. Companies may offer courses that provide advice about classwork strategies, what to expect in clinicals and choosing degree programs.
Application help: Consumers should look for free tips and information on medical school admission timelines, how to make improve application material and tips on writing personal statements.
Enrollment advisors: In many cases, enrollment advisors are available to answer questions, either by phone or online chat.
Types of MCAT prep courses
Online tutoring and classes
Most MCAT prep companies offer online tutoring and classes, giving consumers flexible options when preparing for the MCAT. Online material allows students to work around their schedules and at their own pace.
Local classes
Some MCAT prep companies offer in-person classes in various locations. In-person classes can benefit students by giving them face-to-face interaction with teachers and students.
Private tutoring
Private tutoring is an attractive option for students preparing for the MCAT exam. Using pre-issued forms and tests, MCAT prep companies can match students with highly qualified private tutors who customize prep material based on areas that need the most focused attention.
MCAT prep books
Some MCAT prep companies publish their own books and e-books designed around the Association of American Medical Colleges test curriculum. While online and local classes typically use these books, students can also purchase them separately without signing up for a course.
People who can benefit from MCAT prep
College students applying for medical school
Students who are going to apply for medical school should take the MCAT exam the year before they plan to apply for medical school. It is advised to only take the MCAT once, so students should wait until they are fully prepared before attempting the exam.
Career changers
Adults looking to make a switch to the medical field by applying to and attending medical school will benefit from MCAT prep courses to help them prepare for the exam.
Thank you, you have successfully subscribed to our newsletter!
We value your privacy. Unsubscribe easily.
MCAT prep course expert reviews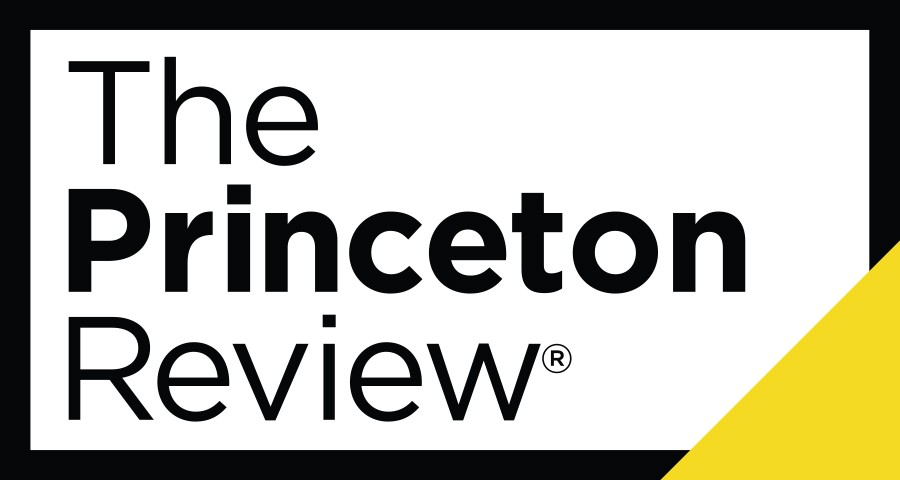 Along with many other standardized test prep courses, The Princeton Review offers extensive courses to help students prepare for the MCAT exam. Consumers can choose from three types of courses or one-on-one private tutoring depending on their individual scheduling needs.
Self-paced: With The Princeton Review's self-paced option, consumers can customize their MCAT prep course to work with their pace and schedule. It includes 525 hours of instruction and resources, over 500 content lessons, 14 full-length practice tests and access to online AAMC material. Self-paced courses start at $1,749.
Ultimate Classroom: The Ultimate Classroom MCAT prep package is The Princeton Review's most popular and most comprehensive option. Available online and starting at $2,099, consumers will get 123 hours of live instruction from experts, over 500 lessons from Medflix, 14 full-length practice exams and access to AAMC's online material.
Winter Bootcamp: The Winter Bootcamp option is the most intensive MCAT prep option. It offers the same curriculum as the Ultimate Classroom option, but it is condensed to start and finish during most colleges' winter breaks. Winter Bootcamp starts at $2,099 and is available online.
Discount codes: The Princeton Review offers discount codes for each MCAT prep course option. Consumers can save $150-$300 by entering the online codes upon purchasing their desired course. Codes have expiration dates that are clearly marked above each option.
Additional MCAT prep: In addition to the three MCAT prep options, The Princeton Review offers an online workshop that reviews MCAT fundamentals and test strategies. It includes 15 hours of live online instruction from MCAT instructors and starts at $499. The company also offers an immersion summer boot camp that includes instruction by four to six experts and 14 full-length tests. The summer boot camp starts at $9,499.
Best for: test-takers looking for options in online and in-person MCAT prep courses.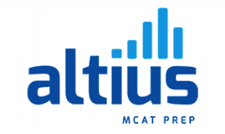 Altius focuses specifically on MCAT prep courses and mentoring by offering multiple course options of various lengths and styles. Offering longer courses compared to the standard 6-12 week courses, Altius' courses range from five months to nine months. Altius' services come with a two-week money-back trial and a price match promise. Their tutors have all been accepted to medical school, are current medical students or are currently applying.
Bronze program: Starting at $1,599, the Bronze program includes 25 hours of small-group tutoring, over 105 hours of live face-to-face instruction, 42 live classroom sessions and 10 study hall sessions that include tutoring, homework help and test review.
Silver program: The Silver program starts at $2,299 and includes 12 one-on-one tutoring sessions, over 130 hours of live face-to-face instruction, 48 live classroom sessions and 40 hours of weekly small-group tutoring, homework help and test review.
Gold program: In addition to everything the Silver package has to offer, the Gold program has 22 one-on-one tutoring sessions, over 180 hours of live face-to-face instruction, 1 hour of one-on-one private tutoring for each study chapter and 64 live classroom sessions. The Gold program also includes 80 hours of small-group tutoring, homework help and test review. It starts at $2,999.
Platinum program: Altius' Platinum program starts at $4,299 and includes 42 one-on-one tutoring sessions, over 250 hours of live face-to-face instruction, 2 hours of private tutoring for each chapter in the study manual and 80 live classroom sessions. Also included are 80 hours of weekly sessions for homework help, tutoring and exam reviews.
Summer immersion program: Altius offers platinum and gold summer, full-immersion programs starting at $4,499 and $3,199. They include the same content as the platinum and gold programs; however, they are fast-tracked to be completed during the summer.
Best for: consumers looking for on-site and online MCAT prep instruction.

Examkrackers offers MCAT and LSAT prep courses nationwide. Consumers can go online and search the interactive map to see which states provide local or online courses. Course availability, type and price depends on each state.
Live on-campus courses: Examkrackers offers local on-campus courses in various locations throughout the United States. Consumers can view an interactive map online to find out which courses are available nearest them. Prices vary, but a typical on-campus course starts around $2,299, is nine weeks and includes two four-hour sessions each week with practice exams and reviews.
Online courses: Like the local courses, course type, availability and price for online courses vary by state. Typically online courses include 115 hours of live online instruction over nine weeks. This includes four evening classes each week, three-hour live online review sessions every Saturday and five full-length reviews on Sundays. Prices for online courses are similar to local courses.
MCAT Extra: Examkrackers has a course called MCAT Extra designed for students who are weak in specific areas when preparing for the MCAT. MCAT Extra starts at $3,900 and is offered live online. In addition to the comprehensive review curriculum, MCAT Extra includes nine three-hour sessions in a small class setting with Examkrackers' top instructors.
Online store: Examkrackers features an online store containing books, online practice exams and live MCAT hotline subscriptions. Examkrackers books include complete study guides, manuals and focused subjects of the MCAT such as Biology, Biochemistry and Verbal Reasoning.
EK membership: Examkrackers offers a free membership, which allows members to read forums and participate in public forums by creating a free account. Consumers can also register for an Elite membership, which includes unlimited access to all forums including MCAT-expert led forums and daily quiz testing. Elite membership pricing is $12.99 for three months, $19.99 for six months and $29.99 for a year.
Best for: consumers looking for a variety of MCAT prep courses and material.

Gold Standard provides students with prep courses, practice tests and videos to help them prepare for the MCAT. Depending on individual need, students can choose from a crash course all the way up to a complete MCAT course package and practice exam. Gold standard also offers videos based on each main section of the MCAT exam.
MCAT Crash Course: Starting at $49.95 per month, Gold Standard's MCAT Crash Course is an online class with over 30 hours of video covering the main topics on the MCAT exam. eBook chapters from the Gold Standard MCAT book with chapter review and explanation and two full-length practice exams are also included. Students additionally have access to the online MCAT prep forum.
MCAT CARS: The MCAT Critical Analysis and Reasoning Skills (CARS) course is offered with all of Gold Standard's MCAT prep courses but it is also available as a separate course in case students do not need to review other subjects. It starts at $160 for a three-month access period and includes five full-length online CARS tests with explanations, warm up exercises and test taking strategies along with unlimited single-user test attempts.
MCAT University: MCAT University starts at $79 per month and includes the entire MCAT Crash Course library of materials. Additionally, it provides students with two different, full-length practice tests, five MCAT CARS practice tests and over 3,500 practice questions with solutions.
Complete Home Study Course: The Complete Home Study MCAT Course is a six-month access course for $599. Students receive tangible materials such as: The AAMC official guide to the MCAT exam, Gold Standard's MCAT BIO textbook, Examkrackers MCAT Reasoning Skills, MP3 CD with science summary, flashcards and a medical school interview DVD. Online materials include eBooks on all MCAT subjects, unlimited access to a 30-hour science review video library, five full-length practice tests with solutions and explanations, the MCAT CARS program and over 4,000 practice questions.
Platinum package: Gold Standard's Platinum package has a one-year access period for $1600. It includes the entire Home Study course with over 7,000 practice questions and solutions, 16 full-length practice tests and 3 official AAMC full-length MCAT practice tests. All AAMC tests are written by developers of the real MCAT exam.
Best for: consumers looking for month-to-month payments for MCAT prep courses.

Top Test Prep provides personalized tutoring and test prep courses for private schools, colleges and most standardized tests including the MCAT. By providing personalized one-on-one tutoring, students can get a customized plan that is tailored to their needs and that will guide them all the way to the admissions process.
Private tutoring: Top Test Prep believes private tutoring can substantially increase your test scores by providing tailored, one-on-one tutoring that works well with individuals' learning style. To place each person with the appropriate tutor, Top Test Prep will contact you for a free 15-minute consultation, have you fill out a survey and complete an MCAT diagnostic exam. This allows for a personalized plan to be constructed for best results.
Strategy: Having students complete practice tests to diagnose strengths and weaknesses, Top Test Prep tutors generate a study course to focus on improving upon weaknesses rather than wasting time on areas in which students already excel. This does away with prep courses that use predetermined topics in the classes.
Pricing: Top Test Prep prices are not listed online. Interested students fill out an online form or call a toll free number to receive more information.
Admissions help: Top Test Prep offers medical school admissions consulting and counseling. They will help students familiarize themselves with AAMC requirements when applying to medical school. Students can get help researching each school they are applying to, creating a medical resume and preparing for interviews.
Best for: consumers wanting private, one-on-one tutoring services when preparing for the MCAT exam.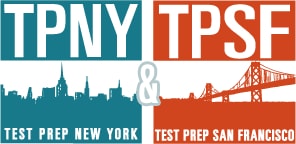 Test Prep New York provides consumers with tutoring and other materials for standardized test prep. Along with customized tutoring sessions they offer help with general test-taking techniques and controlling test anxiety.
MCAT prep: By partnering students with high-scoring tutors, Test Prep New York provides a comprehensive, customized approach to MCAT test prep. They use AAMC material in their teaching to further help students understand how test questions are put together. Tutors put a special focus on CARS support that focuses on tools to work effectively through essays and questions.
Mindflow workshops: Test Prep New York offers a five-hour, one day MindFlow Workshop. For $300 students receive instruction and materials on test strategy, speed reading and positive mindset. MindFlow is designed to work with all other test preparation programs. Included in the MindFlow workshop are multiple audio CDs that contain techniques for retention and recall, focus and concentration, confidence building and meditation and relaxation.
Resources: Test Prep New York partners with additional companies and programs to help students better prepare for standardized tests. ValueMD is the largest website for learning about top foreign, international and Caribbean medical schools. Students can use their website to look at ratings, reviews and requirements from pre-med through residency.
USMLE prep: For students who need to pass the USMLE to obtain medical licensing, Test Prep New York offers customized strategies and study plans that help them organize the massive amount of medical information, make connections between systems and teach calming techniques to help with taking the exam.
Best for: students with test anxiety who need a private tutor to prepare for the MCAT exam.
Disclaimer
Information in this guide is general in nature and is intended for informational purposes only; it is not legal, health, investment or tax advice. ConsumerAffairs.com makes no representation as to the accuracy of the information provided and assumes no liability for any damages or loss arising from its use.
Thank you
Keep an eye on your inbox, the latest consumer news is on its way!