Best GRE Prep Courses
When you're considering graduate school, the first step is likely going to be learning about the Graduate Record Exam (GRE). This test is a basic requirement for any graduate program, and going into the testing room prepared is a smart way to increase your score.
Of course, prep work for a test this important involves more than just taking sample tests. GRE prep courses (for general and subject tests) can give help you to understand the logic behind the questions to find the correct answer as quickly as possible.

Compare Reviews for Top GRE Prep Courses

Kaplan Test Prep
Read 145 Reviews

Kaplan has been offering students with standardized test prep solutions for over 75 years. In addition to other standardized tests, Kaplan offers over 150 hours of instruction from score-qualified instructors for the MCAT.

Magoosh
Read 10 Reviews

Magoosh provides GRE prep questions you can access via the Web or mobile app, with prep videos taught by experts and progress tracking through its smart review system. Access 200 GRE lessons and customized practice sessions.

Manhattan Prep
Read 7 Reviews

Manhattan Prep offers five different GRE prep options.You have the choice of private tutoring, live online and in-person expert-led courses, self-study video instruction and a one-day workshop, featuring live expert instruction.

Stratus Prep
Read 9 Reviews

Launched in 2006, Stratus Prep works to help individuals earn high scores on the GRE. Tutoring packages start with five hours of help and range up to 100 hours of instruction. Schedule a free consultation to get started online.

Cambridge Coaching
Read Expert Review

Cambridge Coaching got its 2005 start with PhD candidates from Harvard University. Today, the company offers 90-minute GRE tutoring sessions, customizable tutoring packages, online GRE prep resources and free consultations.

Manhattan Review
Read Expert Review

Founded in 1999 and run by Ivy League business school graduates, Manhattan Review offers private tutoring, and one-on-one and group classes for GRE prep. Choose live classes or take advantage of their free practice tests online.

Parliament Tutors
Read Expert Review

Parliament Tutors' GRE prep takes place in your home. Choose from 10-, 24- and 32-hour GRE prep tutoring packages, and you can even ask your tutor for online tutoring hours. An academic advisor helps guide the process.

PowerScore
Read Expert Review

In the business of test preparation since 1997, PowerScore offers a full range of GRE prep courses, tutoring and study guides. You can even sign up for admission consulting and take advantage of a free GRE math secrets seminar.

The Princeton Review
Read Expert Review

The Princeton Review has been helping students prepare for tests for over 30 years. This company offers semi-private and group in-person GRE classes, live online classes and over 184 hours' worth of prep drills and practice.
Important GRE prep course features
Covers 6 sections
The GRE will have two sections on verbal reasoning, two on quantitative reasoning, one on analytical writing and an experimental section.
Verbal reasoning: This covers reading comprehension, text completion and sentence equivalence.
Quantitative reasoning: Remember that this is no higher than 7th grade math, so there will be no calculus or trigonometry.
Analytical writing: You will write two essays analyzing either an issue or an argument.
Experimental: This section that isn't scored. You probably won't be able to identify it, but this is the experimental section. Normally, it will be another verbal or quantitative reasoning section, and it could pop up at any time.
Adaptive
Electronic versions of the test should adapt based on your right and wrong answers, just like the real test.
Adaptive features: Adaptive features should vary by section, so you always start out with a clean slate as you move through the test.
Scoring: The scoring mechanism should be as close as possible to the official ETS guidelines.
Paper vs. digital: Paper tests won't prepare you for the real GRE's digital features. If you will be taking the paper test though, don't practice with electronic versions.
Mimics the GRE
Try to take the practice tests under conditions that are close as possible to the physical environment of the real test.
Test Conditions: When you take the real electronic version of the test you'll be sitting in a booth staring at a screen for 3 hours and 45 minutes, with breaks between sections.
Preparation: Your prep should prepare you for the physical aspects of getting tired or cramped while still maintaining your concentration.
Range of questions
One of the biggest differentiators is the sheer number of practice questions, from hundreds to thousands.
Questions: Make sure the prep will never run out of questions and that it covers all the sections equally well.
Scoring: The more questions you are able to successfully answer in the final test, the higher your score can go.
Up to date: Make sure the questions are based on the most current GRE because it changes greatly from year to year.
Personalized feedback
In the past people bought a practice test and scored themselves. You need more accurate guidance on your weaknesses.
Tutors: Look for a program or tutor who can tell you where you need to improve.
Improvement plan: Make sure the prep can identify your weak areas and offer a plan for improvement.
Computer programs: If mentoring with a personal tutor isn't possible, you can work with a detailed computer test to point you in the right direction.
Online or in person tests
Some students need the quiet focus and odd hours of online practice. Others only succeed with social support.
Best option: Only the most competitive scores will help you get into your first choice graduate program. Even if you prefer to learn socially, be practical and choose what will deliver a better score.
Pacing yourself: Remember that excelling in the GRE is really about pacing yourself to stay sharp all the way to the end of the test. Don't get distracted. The practice test and tutor should prepare you for this.
Types of GRE prep courses and study tools
Paper test prep
There are still parts of the world where paper GRE tests are necessary because there is no computer-based testing center nearby. Preparation for these tests should be done with the traditional workbooks that contain advice on question logic, full-length tests from prior years and advice based on wrong answers.
Apps
Nearly all test prep companies have a companion mobile version so that you can keep learning on the road. Though, mobile versions may not come with all the functionality of the desktop version.
Desktop programs
Fully adaptive web-based programs are the closest simulation of the actual experience of taking the real GRE. Make sure your environment is conducive to quiet test-taking and that the practice tests respond with offers of advice on your weak areas.
Classroom
These are instructor-led courses with varying class sizes, usually held in large metropolitan areas. You can take them in person, by recorded video or live in real-time with online streaming services.
Private tutors
Private tutors are often responsible for the largest improvements in testers' scores, simply due to all the dedicated personal attention. A motivational coach helps you control your emotional responses as well as showing you new test-taking practices. If you're not happy with your scores using one of the other methods, this is the next logical step.
Students who take GRE prep courses
Mass market
This is the general public that simply wants a decent score. The goal is a decent showing in each of the 6 sections. These students may not have a lot of time to study or may not be over-concerned about their GRE scores because other parts of the admissions process may need more attention.
Busy professionals
Many students are already in the working world when they decide to go to graduate school. Studying around work and family can be very stressful. Exam prep companies excel at solving these scheduling issues.
Repeat test takers
Everyone can improve their GRE scores through a good prep program. Many people tend to think that they can't improve their essay or math scores, but that's not true. Improving scores in weak areas is about predicting the questions, understanding how questions are constructed and eliminating distractions.
Students with test anxiety
Like any other test, the GRE comes with its own logic, and your job is to understand that logic through practice and analysis. Replace your old test-taking assumptions with new approaches and repeat them until they are habits.
High scoring students
Things get super-competitive at the top and one or two points can decide which program accepts you. Some exam prep companies specialize in incremental improvements at the high end. Remember that the GRE is not a test of knowledge, but of how well you can research and perform under pressure.
Thank you, you have successfully subscribed to our newsletter!
We value your privacy. Unsubscribe easily.
Expert reviews for GRE prep courses

Magoosh gives you a program for your desktop, or an app for your mobile device, with thousands of GRE questions and full-length tests.
Read More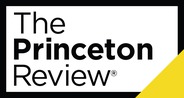 The Princeton Review specializes in private and semi-private tutoring classes with top of the line instructors.
In-depth: You receive more than 200 hours of personalized instruction and resources, including guidance from a live instructor, either in person or online.
Realistic testing: You can take practice GRE exams eight times in conditions very similar to the real test.
Available everywhere: A zip code search on the Princeton Review website will identify the closest study center or personal tutor who can travel to wherever you want to study.
Current instructors: Instructors are required to take the GRE periodically to stay up to date with the latest changes.
Community: Semi-private classrooms introduce you to other students who are preparing to take the GRE for additional study and mutual support.
Leaps in improvement: Many students who struggled with independent study have improved scores by double digits.
Best for: This is the ideal GRE prep for anyone who needs a more structured approach to studying.

Since 2000, Manhattan Prep has covered the middle of the market with instruction options ranging from self-study to private one-on-one mentoring.
Read More

Kaplan was among the very first test prep companies, and was founded in 1938. It is now an umbrella organization supporting many other private education companies.
Read More

Since 1997, PowerScore has made a name for itself in the GRE prep field with an innovative philosophy focused on shorter study times, tighter focus areas and practical affordability.
Lower prices: Many resources, tests and seminars are free, and PowerScore offers a variety of packages to fit into any budget.
Six levels: From webinars to 30 hours of detailed instructions, you have many options for the duration and intensity of study.
On-site in some states: Although they offer primarily online courses, PowerScore has made classroom arrangements in 21 states so far.
Telephone tutors: Tutoring over the phone is a unique and useful option for those who are on the road, don't have steady web access or just learn better by hearing.
Accelerated learning: If you're short on study time, accelerated learning classes condense full courses into weekend study events.
Tighter targeting: Many students need to focus only on one or two areas of study. PowerScore offers targeted course options to maximize your improvements in specified sections of the test.
Best for: PowerScore is a low cost option for people who need a tight, concentrated approach to acing the exam.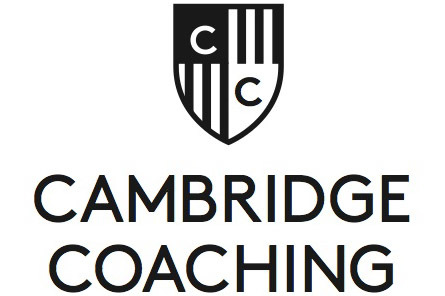 Cambridge Coaching is a tutoring-only program, and is among the newest entrants in the GRE prep field, having launched in 2005.
Subject matter experts: Instructors know their subjects extremely well, and can offer more than simple test taking tricks and tips.
Multilingual: Prepare for the GRE in the language that is most comfortable for you with a tutor who really understands your challenges.
Teachers, not instructors: Cambridge pays their tutors from company revenue and makes sure they excel as supportive teachers.
Personalized structure: Tutors adjust their hours to fit your life, and only present you with the challenges that you need to reach a better score.
More efficient schedules: Students typically take six to 10 practice exams over 50 to 100 hours of concentrated learning.
Official materials: All study materials come directly from ETS, the company that administers the official GRE exam.
Best for: Busy professionals who need highly educated and personalized attention that is flexible.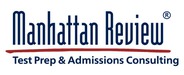 In 1999, Manhattan Review began as a GMAT prep system before gradually expanding to cover the GRE and related exams. They have offices on every continent.
Specialized testing: Beyond the GRE general exam, they cover GRE subject exams like Literature, Physics and Molecular Biology.
Subject matter first: Instead of concentrating on the mechanics of questions, this prep begins with exploring what the GRE expects you to know.
Larger role of the GRE: Scores mean more than just getting into your preferred schools. This program helps you achieve scores that can win scholarships, fellowships or teaching assistant positions.
Online backup: The online library of post-class reviews and streaming video comes with unlimited access, 24 hours a day.
Best for: Students that are analytical by nature and want broader academic applications for their studies.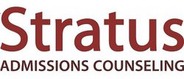 Since 2006, Stratus Prep has grown rapidly across more than 30 countries. They specialize in private tutoring for test prep, along with admissions counseling.
Read More

Parliament's GRE Tutoring program is a recent addition to their well-established K-12 tutoring programs. Now their extensive network of tutors covers college subjects and exams from undergrad to Ph.D. level.
Students first: Unlike other programs that focus on specific tests, the tutors here are experts in helping people learn.
Tutor match: If for any reason there is not a good connection between you and your tutor, Parliament will find a better match at no charge.
Section specialists: Students can choose to use one comprehensive GRE exam tutor or a series of subject area specialists.
Most major languages: Parliament has one of the biggest tutor databases in the industry, which means they can arrange tutoring and test prep in nearly any language you require.
Top scores: Their customer records show that students who work with their tutors often go on to become some of the nation's leaders in GRE scores.
Best for: Students who need private, in-home tutoring for in depth lessons and test prep.
Disclaimer
Information in this guide is general in nature and is intended for informational purposes only; it is not legal, health, investment or tax advice. ConsumerAffairs.com makes no representation as to the accuracy of the information provided and assumes no liability for any damages or loss arising from its use.
Thank you
Keep an eye on your inbox, the latest consumer news is on its way!