Compare Reviews for Beauty Schools
Beauty schools offer a direct entry path to a career and can be an ideal option for motivated individuals who are not interested in pursuing a traditional college degree. Some beauty schools offer a full range of educational options, from the creation of products to the science of beauty, while others offer more hands on training programs.
Beauty school graduates can find security in a number of fun and exciting careers, including:
Hair stylist
Cosmetologist
Masseuse
Esthetician
Nail care artist
Salon owner
Barber
Top 7 Best Rated Beauty Schools

Read Expert Review
Be the first one to rate this company

With locations across the United States, Empire Beauty Schools has a variety of programs for aspiring beauticians. Because it's an accredited beauty school, they have financial assistance options available for students, as well.

Read 12 Reviews

The Aveda Institute focuses on eco-friendly, innovative beauty options. They offer programs in skin care, massage therapy, cosmetology, nail technology and spa therapy, and there are locations all across the country.

Read 11 Reviews

Founded by Paul Mitchell himself, the Paul Mitchell School helps students learn all about cosmetology, barbering, hair design and more. There are locations all across the country, and all offer professional development programs.

Read Expert Review
Be the first one to rate this company

Founded by the famous Mario Tricoci in 2004, Tricoci University began as a way to train new beauticians and develop the skills necessary to succeed in the field. They have multiple campuses throughout Illinois and Indiana.


Read Expert Review
Be the first one to rate this company

Leo Passage founded Pivot Point Academy in 1962. Programs offered include cosmetology, esthetics and teacher training, and students have the option to study abroad or perform internships at various locations in the United States.


Read Expert Review
Be the first one to rate this company

Xenon International Academy offers classes in cosmetology and esthetics. They have been in business for over 75 years, and are the only certified American Crew school. Xenon has over 7,000 graduates around the world.


Read Reviews

With a licensure rating of over 99% and an employment rating of over 85%, Ogle School graduates typically find great success upon graduation. It offers programs in cosmetology and esthetics, and financial aid is available.
Beauty school expert reviews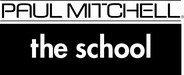 As a top name in the beauty industry, it is no surprise that Paul Mitchell also turns out 14,000 qualified graduates each year.
Read More

Founded in 1978, Aveda has become a household name, and they continue their excellence in the educational field, graduating more than 7,000 students each year.
Read More

Founded in 2004, Tricoci University focuses on the upscale market by working with students to develop their leadership and customer service skills.
Enter the upscale salon: Learn more than just beauty skills at Tricoci University. Learn how to serve upscale clientele and keep them coming back.
Full service school: Programs at this school include cosmetology, hair school, nail school and teacher training.
Continuing education: Beauty technology advances all the time, so to stay on the cutting edge you may need to go back to the classroom.
Online price calculator: Find out all the costs associated with beauty school upfront so you don't waste any time.
Multiple locations: With 11 different locations to choose from, students can find something close and convenient.
Best for: High school grads and job seekers.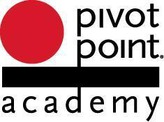 Founded by World Supreme Champion and Hairdresser of the Year Leo Passage in 1962, Pivot Point Academy has upheld a standard of excellence for more than 5 decades.
Not brand specific: Many beauty schools teach you how to get the most out of a specific brand, but at Pivot Point Academy, your lessons go beyond brands and into the science behind the technology.
Learn why and how: Don't just learn how to perform beauty treatments at Pivot Point Academy, learn why to perform them and why they work. The Pivot Point curriculum is one of the industry standards around the world.
Study abroad: Fashion changes fast, so get inspiration from around the globe during a stint studying abroad.
Online job board: After completing school, find job opportunities right on their website via the online job board.
Financial aid: They offer both internal and federal financial aid programs to help subsidize your education.
Best for: High school grads and job seekers.

With over 25 years of experience in cosmetology education, Xenon Academy has graduated more than 7,000 students.
Solid curriculum: Based on the teaching methods pioneered at Pivot Point, Xenon Academy offers a well rounded education for the next generation stylist.
Narrow focus programs: As part of their commitment to excellence, they focus on two programs - Cosmetology and Esthetics.
Business strategies: In addition to beauty techniques, they also teach strategies for running a successful business.
Online application: Start your application process online, so you don't need to wait for business hours.
Schedule a tour: Get a look at current students and classes before you commit to enrollment.
Best for: High school grads, photographers and job seekers.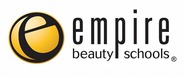 Empire Beauty Schools has one of the largest networks out there, with locations in 22 states that enroll more than 20,000 students each year.
Accredited: Empire Beauty Schools is accredited by NACCAS, the most desirable accreditation for cosmetology schools.
Learn to teach: Cosmetology educator programs are available to take you from the salon floor to the blackboard.
Master makeup: With a course dedicated to makeup artistry, those interested can study the ins and outs of different types of makeup application.
Take a tour: Tour an Empire Beauty Schools campus in person or online, whichever fits into your schedule.
Easy enrollment: Not only do they have a price calculator, they also post enrollment deadlines front and center, so you know when you need to decide.
Best for: High school grads, photographers, hobbyists and job seekers.

As an industry leader in cosmetology training, Ogle School has been teaching new students since 1973.
Read More
Disclaimer
Information in this guide is general in nature and is intended for informational purposes only; it is not legal, health, investment or tax advice. ConsumerAffairs.com makes no representation as to the accuracy of the information provided and assumes no liability for any damages or loss arising from its use.