Find the Best Cosmetology Schools

Compare Reviews for Top Cosmetology and Beauty Schools

Paul Mitchell School
Read 28 Reviews

Founded by Paul Mitchell himself, the Paul Mitchell School helps students learn all about cosmetology, barbering, hair design and more. There are locations all across the country, and all offer professional development programs.

Aveda Institute
Read 16 Reviews

The Aveda Institute focuses on eco-friendly, innovative beauty options. They offer programs in skin care, massage therapy, cosmetology, nail technology and spa therapy, and there are locations all across the country.

Ogle School
Read Expert Review

With a licensure rating of over 99% and an employment rating of over 85%, Ogle School graduates typically find great success upon graduation. It offers programs in cosmetology and esthetics, and financial aid is available.

Empire Beauty Schools
Read Expert Review

With locations across the United States, Empire Beauty Schools has a variety of programs for aspiring beauticians. Because it's an accredited beauty school, they have financial assistance options available for students, as well.

Pivot Point Academy
Read Expert Review

Leo Passage founded Pivot Point Academy in 1962. Programs offered include cosmetology, esthetics and teacher training, and students have the option to study abroad or perform internships at various locations in the United States.


Tricoci University
Read Expert Review

Founded by the famous Mario Tricoci in 2004, Tricoci University began as a way to train new beauticians and develop the skills necessary to succeed in the field. They have multiple campuses throughout Illinois and Indiana.


Xenon Academy
Read Expert Review

Xenon International Academy offers classes in cosmetology and esthetics. They have been in business for over 75 years, and are the only certified American Crew school. Xenon has over 7,000 graduates around the world.

Factors to consider when choosing a beauty school
Financial Aid
Cosmetology schools can cost upwards of $20,000, though they might be priced much lower in rural areas. In either case, paying thousands of dollars up front is a challenge for most people, making financial aid a must.
Grants: The federal government offers grants designed to help offset the cost of higher education. Accredited cosmetology schools often now qualify for these programs.
Scholarships: Free money is always the way to go, and competition in for scholarships in beauty schools is often not as fierce as it is in other industries. Make sure to find out what scholarships might be available through your chosen school.
Student loans: Although you will have to repay the money obtained from student loans, the low interest rates make them an effective choice for filling out a tuition package.
Certification and licensing
Beauty schools have a range of options for those interested in pursuing a career in personal grooming fields.
Hair and nail programs: Possibly the most common, these programs teach students how to cut, style and color hair, along with providing professional nail care.
Esthetics: These programs cover everything to do with skin care, from the best way to wash, to chemical facials.
Massage therapy: Some schools offer programs that go beyond hair, nails and skin and branch out into more therapeutic fields, like massage therapy. Different states have different levels of credentials needed for a career in massage therapy, so be sure to look into state guidelines.
Accreditation
Independent nonprofit agencies offer accreditation for cosmetology schools and other technical education. Make sure the agency accrediting your school is recognized by the U.S. Department of Education.
Accrediting commission of career schools and colleges: Also seen as ACCSC, this organization has a list of 800 accredited institutions serving 250,000 students each year.
Council on occupational education: This accrediting agency is a branch of a regional accrediting agency for traditional colleges, and they work with institutions serving more than 360,000 students annually.
National Accrediting Commission of Career Arts and Sciences: Also seen as NACCAS, this organization specializes in cosmetology schools, making this recognized accreditation the most desirable for those interested school.
Pricing
Cosmetology school can carry a price tag of more than $20,000, so exploring different price options is a must if you don't want to carry a high debt balance post-school.
Price per completion: Some schools offer a single price for the total cost of your education. There are no added fees, extras for classes or any other costs.
Material costs: There may be an added cost for some classes due to the cost of materials. You may also be required to buy some equipment that can drive up the cost of a class.
Price per program: Some programs require fewer hours for completion, so the program you choose can have a big impact on price.
Flexible Scheduling
Many beauty school students need to work while they attend classes. That makes flexible scheduling a must.
Evening classes: Make sure your chosen school offers classes in the evening, so you can work around their schedule.
Ask about weekend classes: Weekend classes, while typically longer, might be an option for those who work Monday-Friday.
Mornings or flex scheduling: Some schools offer the same classes morning, evening and weekends. Students need to attend each class, but they can do it around their schedule.
Quality Instruction
Every teacher at a beauty school is giving you hands on experience. In class, you should be putting your knowledge to work, so that when you graduate, you are prepared for the workforce.
Professional instructors: Make sure that all instructors have real work experience in their fields. This should be required for them to be allowed to teach.
Compare curriculums: Different schools have different classes available for completion. For example, in massage therapy, one school might offer a class on hot rocks, while another might offer a more in depth look at deep tissue and reflexology.
Tutoring services: You probably won't get every concept on the first try, so make sure that there are tutoring services available if you need them.
Types of beauty schools
Cosmetology schools
These are full service beauty schools that offer training in everything from makeup artistry to massage.
Hair schools
These schools focus on the art of hair, covering topics like cutting, styling, maintenance, and any other topic specific to the beautification of hair.
Barber schools
Like hair school, these schools focus on hair, but with an eye toward serving male customers. They often include sections on shaving services and a specialty in short hair cuts and care.
Makeup artistry schools
Most states include makeup artistry in their cosmetology license programs, but some do not. In some cases, there is no license available for a makeup artist, so be sure to ask before enrolling.
Typical beauty school students
High school grads
Cosmetologists can make a respectable living, so it is not uncommon for those who do not enjoy academics to seek alternatives like cosmetology as a direct entry career.
Photographers
Portrait and beauty photographers should have a working knowledge of hair styling and cosmetics, so they can get the best out of every model.
Hobbyists
Many people enjoy styling their own hair, experimenting with makeup or creating their own cosmetics.
Job seekers
For those who want to make a change in their career path, cosmetology school offers a quick solution.
Thank you, you have successfully subscribed to our newsletter!
We value your privacy. Unsubscribe easily.
Beauty school expert reviews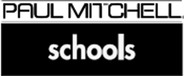 As a top name in the beauty industry, it is no surprise that Paul Mitchell also turns out 14,000 qualified graduates each year.
Read More

Founded in 1978, Aveda has become a household name, and they continue their excellence in the educational field, graduating more than 7,000 students each year.
Read More

Founded in 2004, Tricoci University focuses on the upscale market by working with students to develop their leadership and customer service skills.
Enter the upscale salon: Learn more than just beauty skills at Tricoci University. Learn how to serve upscale clientele and keep them coming back.
Full service school: Programs at this school include cosmetology, hair school, nail school and teacher training.
Continuing education: Beauty technology advances all the time, so to stay on the cutting edge you may need to go back to the classroom.
Online price calculator: Find out all the costs associated with beauty school upfront so you don't waste any time.
Multiple locations: With 11 different locations to choose from, students can find something close and convenient.
Best for: High school grads and job seekers.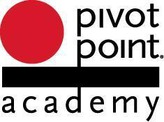 Founded by World Supreme Champion and Hairdresser of the Year Leo Passage in 1962, Pivot Point Academy has upheld a standard of excellence for more than 5 decades.
Not brand specific: Many beauty schools teach you how to get the most out of a specific brand, but at Pivot Point Academy, your lessons go beyond brands and into the science behind the technology.
Learn why and how: Don't just learn how to perform beauty treatments at Pivot Point Academy, learn why to perform them and why they work. The Pivot Point curriculum is one of the industry standards around the world.
Study abroad: Fashion changes fast, so get inspiration from around the globe during a stint studying abroad.
Online job board: After completing school, find job opportunities right on their website via the online job board.
Financial aid: They offer both internal and federal financial aid programs to help subsidize your education.
Best for: High school grads and job seekers.

With over 25 years of experience in cosmetology education, Xenon Academy has graduated more than 7,000 students.
Solid curriculum: Based on the teaching methods pioneered at Pivot Point, Xenon Academy offers a well rounded education for the next generation stylist.
Narrow focus programs: As part of their commitment to excellence, they focus on two programs - Cosmetology and Esthetics.
Business strategies: In addition to beauty techniques, they also teach strategies for running a successful business.
Online application: Start your application process online, so you don't need to wait for business hours.
Schedule a tour: Get a look at current students and classes before you commit to enrollment.
Best for: High school grads, photographers and job seekers.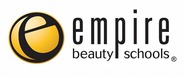 Empire Beauty Schools has one of the largest networks out there, with locations in 22 states that enroll more than 20,000 students each year.
Accredited: Empire Beauty Schools is accredited by NACCAS, the most desirable accreditation for cosmetology schools.
Learn to teach: Cosmetology educator programs are available to take you from the salon floor to the blackboard.
Master makeup: With a course dedicated to makeup artistry, those interested can study the ins and outs of different types of makeup application.
Take a tour: Tour an Empire Beauty Schools campus in person or online, whichever fits into your schedule.
Easy enrollment: Not only do they have a price calculator, they also post enrollment deadlines front and center, so you know when you need to decide.
Best for: High school grads, photographers, hobbyists and job seekers.

As an industry leader in cosmetology training, Ogle School has been teaching new students since 1973.
Expert instructors: All Ogle School instructors have demonstrated expertise in their field in the work place.
Evening programs available: With both day and evening programs available, you control your education.
Top licensure rate: With 99 percent of their students going on to earn their license, Ogle School is justifiably proud of their record.
Financial aid: Financial aid is available for students based on need.
Enroll immediately: If you know Ogle School is for you, you can enroll in three easy steps, starting with an online contact form.
Best for: High school grads, photographers, hobbyists and job seekers.
Disclaimer
Information in this guide is general in nature and is intended for informational purposes only; it is not legal, health, investment or tax advice. ConsumerAffairs.com makes no representation as to the accuracy of the information provided and assumes no liability for any damages or loss arising from its use.
Thank you
Keep an eye on your inbox, the latest consumer news is on its way!