Compare Reviews for eCommerce Software
eCommerce software, or shopping cart software, is a management software that helps online retailers run their businesses. eCommerce software disguises complicated technical processes behind a user-friendly interface. Some examples of eCommerce software tasks include:
Inventory management
Calculating prices and adding taxes
Consumer order management
Easily optimizes marketing
Top 10 Best Rated eCommerce Software

Read 15 Reviews

Shopify.com offers retailers the ability to control all aspects of their eCommerce business online - from customer service to selling in retail stores. The company has helped facilitate more than $7 billion of sales.

Read Expert Review
Be the first one to rate this company

CoreCommerce is an eCommerce Software company that offers simple and affordable online selling platforms to businesses of all types. The company has been in business for nearly 15 years.

Read Reviews

3dcart is a company that allows eRetailers to design, promote, and sell their products online. The company offers easy to use and customize software, so every store can create their own individual site and look.

Read Expert Review
Be the first one to rate this company

Volusion is a fully-hosted eCommerce software platform that offers customers a way to manage processing and fulfilling orders. Additionally, the company offers eRetailers built-in SEO to help improve their search engine results.

Read Expert Review
Be the first one to rate this company

PinnacleCart is an online eCommerce site built for 100% scalability. They can manage selling, marketing, processing, and more for companies that range from brand new stores to billion-dollar companies.

Read Expert Review
Be the first one to rate this company

1ShoppingCart is an affordable eCommerce software resource that allows online retailers to sell, market and process payments.

Read Expert Review
Be the first one to rate this company

Bigcommerce.com is an eCommerce platform that specializes in SEO and search engine results. The company offers selling software as well as marketing functions.

Read Expert Review
Be the first one to rate this company

X-Cart is a PHP eCommerce platform that has been around since 2001 and is meant for high-performing online stores. The company offers high volume hosting solutions for companies that get a lot of traffic.

Read Expert Review
Be the first one to rate this company

Spark Pay is a popular software resource that offers business owners the capability to manage multiple online stores from one account. It offers a huge amount of analytics to help owners optimize their business.

Read Expert Review
Be the first one to rate this company

Go Daddy's Quick Shopping Cart is a simple and straightforward resource for online store design and technology that offers design, marketing, and customer service tools.
Thank you, you have successfully subscribed to our newsletter!
Enjoy reading our tips and recommendations.
Unsubscribe easily whenever you want

ConsumerAffairs
Research Team
The ConsumerAffairs Research Team believes everyone deserves to make smart decisions. We aim to provide readers with the most up-to-date information available about today's consumer products and services.
Features to consider when choosing eCommerce software
Centralized database
Most eCommerce software packages use a centralized database to keep track of inventory, orders, shipping and accounting. This eliminates the need for copying data and saves space on the web server.
CRM application: Users run their CRM program from the same database as their other eCommerce applications, making it easier to see what stage of buying each prospective customer is in.
Orders, shipping and payment: The software stores information about orders including who ordered what, where the order should be shipped, whether payments have cleared and where shipped packages are.
Inventory control: The database tracks current inventory information and automatically updates online product listings if the business is out of stock or nearly out of stock.
Catalog and shopping cart
The heart of eCommerce software is the catalog and shopping cart. The software creates product listings online and gives customers the ability to order them.
Designs the catalog pages: Most eCommerce packages come with catalog page templates. Users simply input information about products and choose a design style; the software does the rest.
Implements the shopping cart: The software takes care of all the coding to provide an online shopping cart. Users can customize the cart's design, including how order and confirmation pages look.
Integrates the search function: Most eCommerce software sets up an internal search bar so that customers can easily search for the products they're looking for.
Integration with other applications
eCommerce software often includes integration with third-party applications. This allows users to control the entire eCommerce system through one application.
PayPal: It's become standard for eCommerce applications to include PayPal integration. This allows customers to use their PayPal accounts to pay for purchases without leaving the business' website.
Shipping services: By integrating with third-party shipping services, eCommerce software coordinates order fulfillment and shipping. As soon as a customer places an order, the third-party shipper is notified to prepare a package for shipping.
Accounting services: When eCommerce software is integrated with Quickbooks or other accounting services, users can track revenue and expenses related to orders as they occur.
SEO support
Search engine optimization, or SEO, is important to eCommerce business' marketing campaigns. Many eCommerce packages offer SEO support to make this important function easier.
Keyword trackers: Some eCommerce applications offer keyword tools to help business owners figure out which keywords to use in their SEO campaigns.
SEO analysis: Some applications analyze SEO and provide users with reports. The SEO analysis tells users whether their eCommerce sites are optimized for search engines and provides suggestions for improvement.
One-on-one training: Some eCommerce software companies offer users one-on-one training with an SEO expert at a low or reduced cost.
Cross-selling capabilities
Cross-selling is an important part of most eCommerce sites' marketing campaigns. Software packages automate the process of selling other products to customers at checkout.
Analysis of browsing patterns: Some packages analyze visitors' browsing patterns and save them in cookies. When the visitor returns, the site suggests products of interest based on those patterns.
Make suggestions at checkout: eCommerce software often analyzes the products chosen for purchase and automatically suggests similar products when a customer adds something to his or her cart.
Send automated email suggestions: Some eCommerce packages may automatically add suggested products to confirmation emails or email suggestions a week or two after an order has been placed.
Advanced analytics
eCommerce packages may also provide advanced analysis of site visitor behavior, which businesses can use to determine how well their marketing campaigns are working.
Customer demographics: eCommerce packages can collect demographic information based on visitors' IP addresses as well as collecting information about paying customers.
Referring sites: eCommerce packages can track the sites from which the visitors came to determine whether an online marketing campaign is working.
Keyword tracking: eCommerce software tracks the keywords people used to find the site. These keywords can then be incorporated into SEO marketing campaigns.
Types of eCommerce software
Out-of-the-box software
Out-of-the-box software is pre-programmed eCommerce software that cannot be customized or changed by users. It must have the features users want at purchase, as add-ons are not available.
Custom-coded software
Users who are familiar with software coding can re-code this software to make it do what they want it to do. This type of software usually has to be configured during the installation process.
Hosted software
Hosted eCommerce software is usually stored on a server somewhere else and accessed online. Users may have to pay a monthly fee to access the software.
People who use eCommerce software
Small business owners
Small, local business owners often use eCommerce software. These people serve only a local or regional market and may not have a physical store location.
Mail order businesses
Mail order businesses consist of product catalogs and an ordering/shipping department. They may or may not have a physical store in addition to an online catalog and ordering system.
Bricks and clicks
Brick and click businesses have one or more physical locations in addition to an online store. Many well-known brands fit into this category.
Multichannel retailers
Multichannel retailers manage several different physical stores and run eCommerce sites as a complement to each store. This is a very complex type of business, as owners must keep track of revenue, inventory, and operations for each store and store type.
Expert reviews for eCommerce software

Core Commerce is a hosted eCommerce solution that is devoted to keeping customer information secure. It has received several awards for its software, including the Nashville Business Journal Award.
Software is easy to set up and use: Controls are simple to figure out so that users can quickly set up their online store.
State-of-the-art security features: Core Commerce is focused on security. It offers fraud protection and fraud scoring services in addition to standard 256-SSL security on payment pages.
Tons of tools: Users can customize their stores, manage inventory, and generate reports with just a few clicks of the button.
Storage space: Even the top plans limit users to 50GB of storage, which means businesses can't post a lot of videos or pictures.
Larger catalogs: Users have to pay more in order to list more than 150 products.
Best for: Small businesses, mail order businesses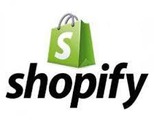 Shopify is one of the best-known eCommerce software packages. It was founded in 2006 by three entrepreneurs who were frustrated by the lack of easy-to-use eCommerce software at the time.

3D Cart's founder originally wanted to bring shopping cart functionality to small businesses. Today, this hosted eCommerce software offers many other functions to businesses of all sizes.

Volusion prides itself on helping businesses grow and succeed. It offers employees the ability to participate in a nonprofit foundation as well as offering eCommerce services for business owners.
User-friendly web design tools: Users who don't have web design knowledge can quickly set up their stores.
Versatile design: Volusion offers over 80 templates, allowing users to customize their websites however they wish.
Tracks and reports on abandoned carts: Volusion is one of the few eCommerce packages to offer reports on abandoned carts, which lets users know about visitors who start the purchase process but don't complete it.
Bandwidth: Larger businesses may have a little trouble getting products posted and orders processed because of bandwidth limitations.
Full functionality: Users may need to pay for a higher-level plan to access some of the features they need.
Best for: Small businesses, mail order businesses, brick and click businesses

BigCommerce is a global eCommerce software company that has offices in Australia as well as in the United States.
Offers eCommerce tutorials: Users can take lessons online to learn how to set up their stores and how to market.
Ease of use: Website design template is easy to use, making setup a snap even for the most inexperienced user.
Bulk uploads make it easy to create product listings: Users can upload information about all their products at once, speeding up the catalog creation process.
Storage: Low-level plans offer only 5GB of storage; users must pay extra in order to be able to upload large numbers of pictures or videos.
Transaction: Users may have to pay fees to complete certain transactions using this software.
Best for: Small businesses, mail order businesses

GoDaddy is one of the best-known web hosting services that offers its quick shopping cart as a stand-alone or as an add-on to basic web hosting.
Integration with existing websites: Users can add the shopping cart to their existing website rather than creating an entirely new website for their product catalog.
Mobile responsive site: The store interface automatically detects mobile devices and optimizes its appearance and functions accordingly.
eBay integration: Users who sell products via eBay will appreciate the ease of integration with this package.
Features: The package is designed for users with a relatively small product line. It doesn't have many of the cross-selling, up-selling, or SEO features that other packages have.
SSL certificates: In order to accept credit card payments, users must pay an extra fee to obtain SSL certificates.
Best for: Small businesses, mail order businesses

Spark Pay is a hosted eCommerce solution that serves over 5,000 customers. It has expanded exponentially since its founding in 2005.
Live chat available from admin panel: Users who have questions while designing their store can engage in live chat with customer service without leaving the design interface.
Offers a large number of marketing analysis reports: There are almost 40 types of reports users can run to analyze the success of marketing campaigns.
Dropshipping management: Users who work with a third-party shipper can arrange and track shipments directly from the software.
Storage and bandwidth: Users are limited to 50GB of storage and bandwidth–far less than larger businesses need.
No integration: Users who sell products via Amazon or eBay cannot manage their accounts through this software.
Best for: Small businesses.

1ShoppingCart is a relatively new eCommerce provider. It was acquired by web.com in 2006 and operates from its headquarters in Canada.
Down-sell functionality: Users can set the software to suggest lower-priced products when customers view higher-priced items.
Tools for recurring billing: Users can set up subscription and membership payments on their site using this software.
Security tools: The site can be set up to require customers to enter their 3-digit CVC when making credit card purchases, which helps cut down on the use of stolen credit card numbers.
Storage space: Larger businesses might want to consider a different option. The lowest plans only offer 1GB of storage, and higher plans don't offer much more.
Customer service: There is no live chat option for users who run into problems when running the software. However, there is a telephone customer service option.
Best for: Small businesses, mail order businesses

X-Cart, originally created in 2000 by three students, has grown from a PHP-only product to a complete eCommerce platform that employs engineers from around the globe.
Includes translation services: Businesses who sell internationally can translate their store pages into a variety of languages.
Can manage offline sales: Users can manage sales and inventory in their brick-and-mortar stores as well as their online sales.
Comprehensive user guides: X-Cart offers searchable user guides to help customers with a variety of setup and application tasks.
Storage space: Large businesses won't be able to run their sites through this software package.
Price: Users may have to pay extra for many features, making this one of the more expensive packages.
Best for: Mail order businesses, brick and click businesses

PinnacleCart is designed by online business owners for online business owners. Its founders have over 20 years of experience with online retail and marketing.
International integrations: PinnacleCart can process international currencies and translate the same page into multiple languages. International business owners can easily accept payments from and do business with countries around the world.
Great customer service: In addition to live chat, telephone and email support, PinnacleCart offers training videos and a searchable FAQ.
User-friendly interface: Design and setup are made easier by intuitive, easy-to-navigate web design tools.
No integration: Users cannot integrate point-of-sale systems with this software, so they can't run a brick-and-mortar store side by side with this eCommerce store.
Coupons: Users cannot create daily deals for customers using this software, although they can generate coupons for one-time specials.
Best for: Small businesses, mail order businesses
Disclaimer
Information in this guide is general in nature and is intended for informational purposes only; it is not legal, health, investment or tax advice. ConsumerAffairs.com makes no representation as to the accuracy of the information provided and assumes no liability for any damages or loss arising from its use.