Potential buyers and sellers both must beware this potential threat
09/23/2014
|
ConsumerAffairs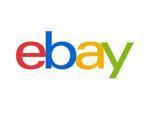 Bad news for eBay users, especially sellers with high feedback ratings: it looks like eBay got hacked again.
The BBC news first reported on Sept. 17 that eBay had been compromised badly enough that people who clicked on certain links were redirected to spoof sites — a site that looks like a legitimate eBay listing, but was actually created by hackers in order to trick people into handing over their confidential information.
A BBC technology reporter last week had di...
More
Plaintiff claims "buyer is always right" policy hurts honest sellers, helps dishonest buyers
08/14/2014
|
ConsumerAffairs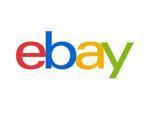 A federal judge in California has ruled that eBay must face a class action suit alleging that its policies are unfair to sellers and make it easy for dishonest buyers to defraud them.
Courthouse News Service reports that eBay seller and lead plaintiff Maggie Campbell originally filed suit in 2012, complaining that eBay and PayPal (the payment-processing company owned by eBay and required for all eBay transactions) always side with buyers over sellers in any dispute, allo...
More
Sort By