Consumer Complaints and Reviews

V2 e-cigarettes are an OK product – BUT it takes WAY too long to get them once ordered – AND their customer service is AWFUL!!! Each of their responses have been very rude & extremely condescending! I would NOT recommend V2 – unless you like being talked down to. Blu e-cigarettes aren't that great – but their customer service is THE BEST! I'm now shopping around for a different e-cigarette (other than V2 or Blu).

I have bought the "V2 EX Series Starter Kit" about 10 days ago. Although the product is advertised as leak-proof, it is far from it. Each of 6 cartridges involved in the kit have leaked. I have written a review on their page, but they, of course, did not put it there. Other than this, the product is OK.

I've been a customer for over 3 years. I spend over $1k per year in the products. This is the deal. The product and quality is very good, which is why I've stayed a customer for 3 years, despite continually waiting up to 2 WEEKS for product to be shipped. This has happened countless times over. I've called to check status again and again, customer service seems to be undertrained and not too concerned with customer satisfaction. At one time I wanted to ensure I'd have a quick delivery so paid $25 for overnight shipping and it still took 8 days! I finally am breaking up with this product based solely on the very SLOW shipping times and lack of caring on the part of their reps. Just got off the phone now. I placed an order on Feb 13, it was shipped on the 23!! And they said it will arrive on the 3rd. In what world? Unacceptable.

I've been a customer for this company for over two years! But not anymore, literally it'll take weeks to receive any order I place, EX Blank cartridges leaks like crazy, and now I have to pay fee for you tobacco settlement!!! Please stay away.

I placed an order on 2/9/2017. My credit card was charged on 2/11/2017. It's now 2/22/2017, and when I called about this order... I was told that I would have it on 2/24/17. (We'll see.) That's a long time to wait, even for a "busy" period. This may, however, be the experience that I need to stop smoking completely, since I haven't even used the V2 for a couple of weeks now, and what's the point of starting up again? Thanks V2. This may be my last order!!
How do I know I can trust these reviews about V2 Cigs?
765,036 reviews on ConsumerAffairs are verified.
We require contact information to ensure our reviewers are real.
We use intelligent software that helps us maintain the integrity of reviews.
Our moderators read all reviews to verify quality and helpfulness.
For more information about reviews on ConsumerAffairs.com please visit our FAQ.

I bought a V2 series 7 for Christmas thinking that I was splurging on myself for a change. Part of the New Year's event that was going on happened to be shipping a free series 3 with any orders over (insert explicit amount). I saw this as a huge bargain and I could give the series 3 to my s/o. Upon receiving them they were packaged nicely and safe enough with air-pocket wrap(?). At first glance these are sturdy and don't appear to be cheaply made. However, my series 7 began its issues with a charger/connectivity malfunction. Moments after being on charger (they send it with a half charge) it would indicate with a green light that it had a full battery. I let it charge longer regardless. The series 7 worked well with the herb cartridge. Well enough that I've kept it solely for that. I don't use it that often though so it's hard to say how much longer it will last, seeing as the e-liquid cartridge began to leak and cease functionality after only a few days of minimal use.
Now, on occasion, my herb cartridge will stop functioning and the V2 will revert back to its standard "vaping" mode. As for the series 3 (the skinnier, older, more portable model) it worked well for about a month with the e-liquid despite also being very leaky. However, it did not produce nearly enough vapor to be considered a $60-$70 product. You can find much better products with 100 times the vapor production for half this. As for the herb cartridge on the series 3 it also functioned as expected. OK amount of vapor, for herb. My closing thoughts are that if it sounds too good to be true it probably is. I took a chance because there are so many bogus websites putting these products in their #1 spot. Watch out for these websites and take note of them for the future when you are looking to purchase something else.

Great customer service. I have to say that Jeremiah at V2 customer service is a miracle worker. Honestly, I wish he could help me when I have to call Comcast or my bank LOL. He's helped in the past when I needed a new battery or charger but he really came through a few weeks ago when the post office lost my order. I was freaking out and I didn't need to because Jeremiah took care of everything. Filed paperwork to find the lost package and made sure I got my order. Thank you Jeremiah!!

I made my first order from V2 10 days ago. They put through a charge to the credit card upon ordering, instead of when the product is shipped. This is quite possibly illegal and signals the company is in trouble, taking money PRIOR to providing a product. Customer service is unhelpful claiming "back orders" and doesn't respond to emails or request to cancel order. I recommend not ordering from this company. I believe they take money, send the product to people who ordered weeks ago, and repeat the cycle. Are they bankrupt? Don't order.

I initially started with a standard starter pack and purchased a few packs of standard cartridges. I then upgraded to using both the prefilled EX cartridges and the refillable blanks and liquid. I like the Vanilla flavor. I've had two problems over the nearly three years that I've been purchasing from them, but those problems were very quickly handled and handled well. The batteries last a decent amount of time, but it's good to have at least one extra for when the charge runs out. I don't care for much other than the vanilla, though the coffee flavor is nice. I'm very happy with V2 and will continue to be their customer.

I'm a two year customer, spent $1,000 on cartridges, batteries, and accessories for myself and family members. They use to be great, don't know what happened. The past six months the customer service has become non-existent. Always back orders, and service is so rude! I had an email complaining that I keep ordering back ordered items! It took four days for a reply to my last inquiry and now... THEY HAVE MY TWO WEEK BACKORDER STILL AWAITING SHIPMENT when they've shown stock available for new orders for two days!!! Forget about them, worthless!!!

I have been using V2 for about 18 months hoping they would be a good alternative to Green Smoke. Unfortunately their cartridges and/or batteries are no longer any good. I can no longer get the satisfaction that was present at the beginning. Interestingly, one battery that DOES still work well is one of the originals I purchased at the outset. The only other one is the 'manual' version which appears to be able to suck out the last remaining 'tobacco' from each and every cartridge. If I use their current batteries, I get about 10 satisfactory puffs only from each cartridge. I shall now change my supplier.

I have had shipments on eBay that come from China a lot faster. It has been 14 days to get package from Florida!!! And if you pay the $10 dollars it's like the same or may two days short. V2 over charge and also rip off with tobacco statement fee. They don't accept returns even the patch taste bad and they always blame it on the battery. Their battery only works OK for a week and then you start playing the warranty game with them back and forth. NEVER AGAIN!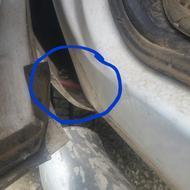 When I started vaping, many seasoned vapers told me that the "cig-a-like" products available would disappoint me. That they did not hit well, and that the battery life was suboptimal. In spite of that, I purchased from V2 cigs, and fell in love with them. I had 2 pens that I would rotate between, and I never had a problem with battery life or dissatisfaction with how hard they hit. Unfortunately, about a month after I got my pens, I dropped one (that I lovingly referred to as Pinky) getting into my truck, and could not find it. I was sure I had heard it hit my running board, but couldn't find it in the cab or anywhere on the ground.
For the next 3 months I kept using my second pen, and was thinking about purchasing another, when one day, while getting into my truck, I noticed something in the wheel well. Covered in mud, lodged on the inner side of the well, was my long lost Pinky, who had been perched there for 3 months of summer, in the rain and the mud and the heat, having traveled nearly 2000 miles in the elements, as I had relocated to Texas since I lost the pen.
On a whim, I unscrewed the cartridge on the pen that I was using, put it on Pinky and to my surprise, it worked perfectly. In fact, it still had a nearly full charge from the last time I had used it. I was completely taken aback, as even my truck and trailer hadn't fared the journey to Texas as well as Pinky, and I assumed that she would have some other malfunction, such as an inability to charge. However, after about 10 minutes on the charger, she was fully reloaded and continues to be functional to this day. In sum, these pens are easily the most durable piece of hardware (of any kind) I have ever purchased, in addition to being satisfying and reasonably priced. If you are looking to purchase a cig-a-like, you would be a fool to go with any other brand.

I have been a V2 customer for a while now, but no longer! These people charge you a "tobacco settlement fee" each time you order so they can pay for a lawsuit they lost! I first didn't realize what the extra fee was for. What kind of business practices such underhanded tactics? They are ripping off their own customers. The last straw was when I received a defective nonworking e-cig battery, and when I went to return it, they said I have to pay for the return shipping! How is that a 100% stand by their product guarantee which they advertise on their website? In addition, their customer service is a joke. They basically tell you that the company policy is that they do not provide a return shipping label. Buyer beware! This company loves to rip off their customers.

I do NOT for V2. There is NO kick-back from V2. I have used their "hardware" and some vape liquid for the past five years. I quit smoking cigarettes after 30+ years. I started with ** and have been down to 0% for years. Yes there was still withdrawal - from what I don't know. V2 was just enough to pull me through and I had tried hypnotism, ** replacement, **, unfiltered cigs... It wasn't just **. I'm five years on the other side. For newbies - Don't start. I never met a person who didn't wish they never started.
Besides quitting cigarettes; the best thing about V2 is they stand behind their "hardware". As long as I send back my non-working hardware, batteries or chargers, I get a working replacement without charge. None of the other e-cig companies provide this guarantee. NOTE: you must have purchased something in the last 30 days (I think 30.)
What I don't like about V2 is apparently there was a court case they lost with blu (manufacturer name unknown) but now when you buy bits from V2 they're adding on cost to pay their penalty to blu. I don't think I should be paying for V2s illegal activity; not my transgression, why am I paying your fine? If you can deal with the idea of paying pennies for someone else's crime; but have an awesome guarantee on your hardware; whole-heartedly V2 all the way. I am just about to go sell my soul.

I do not understand, why it is that it takes 10 day's or more, once I've paid for my products, to receive them. I order on-line a lot, because I do not have a whole lot of choices/time, where I live. I normally receive other on-line orders, in my mailbox with-in 3-4 days. But NOT with V2. It is also a problem because at times... I need to wait till (pay day), to order.
Then, I am already out of what I need, and know, it WON'T be delivered, for over a week. I only tolerate them, because I like the smaller, more attractive, more cigarette like e-cigs, and 2 of their flavors. And I pay, the price for that. Their cartridges run out so quickly that now, I've started filling my own. Also, 50% of the time, the batteries fail, either right away, or within 2-3 months. And then there's the shipping them back cost, and time, and the the LONG WAIT, for the replacements. I have gone back and forth with this company for 4 years now. Oh how I wish... there were A LOT more choices, out there to choose from. If there were... I'd be doing business elsewhere. What's up with your shipping V2? Is there only one person working in a small office, doing all your shipping orders??? Where is your customer appreciation??? Get our orders Out and DELIVERED, in a respectable time. It's our hard earned money that you're dragging your feet on!

I have in the past and now more recently tried the V-2 disposables only to have them run out of Vapor or battery power after very little, maybe 20 to 40 puffs. At the cost, $5.99 plus tax not very reliable or cost effective. This has been the 3rd V-2 or $18.00 worth of V-2's throwaways. I have had others that have lasted days or close to a week. Flavor is good, if it works.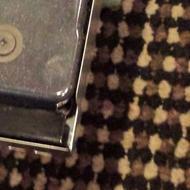 I placed my first order with V2 on 5/24/16 for a starter kit and extra cartridges. In my 3rd pack of cartridges, one of them did not work. I could not take a single draw through it with either of 2 different batteries. I ignored it, as these things happen. On 6/13/16 I placed a second order for cartridges. While this order was being shipped I opened one of my remaining packs and the first 4 out of 5 did not work. I used V2s online chat to report the problem. I received a response that there was no warranty on cartridges and there was nothing that they could do. I was astounded as I have never dealt with a company that did not stand behind defective products. Today I opened a pack from my new shipment and 2 more were defective. With a company so lacking in quality control it's no wonder that they won't stand behind their products. It's really a shame because I do like them when they work, however I will not be reordering from them.

Have used v2 cigs in the past, decided to purchase again, ordered the starter kit and cartridges. Received with no problem. However the cartridges I received in peppermint and menthol have a very strong chemical taste. I thought maybe it was just the nicotine strength that I chose, so I re- ordered different menthol cartridges in different strengths. They too have a horrible chemical taste, nothing like the ones I originally purchased and still have from 2014. Emailed company with no response, called customer service and after I asked for a refund, was put on hold for 27 minutes - I finally hung up. Filled out their online form for returns - with no response. Their website clearly states 100 Percent Guaranteed. Which is not the case, I spent close to a 100 dollars for a product that I cannot use. I have (3) email addresses. The email I address I used to place the order is **.

I have been using V2 for a month and try their new EX cartridges and batteries. First the flavor of red 2 is great and that the only thing good about V2 products. The EX cartridges leak bad after a few minutes of use and about a half of pack of cigarettes. The refillable are nice but they leak a little and last about 3/4 of a pack. They basically ship once a week on Monday so most orders take a week and overnight takes 2 days. The battery last for hours but you have to reset 2-3 a week (remove cartridge and blow in rear till it lights up). My old brand I used for 9 years worked and shipped a 1000 times better. The only reason I switched was they changed the flavor for some reason. When I get all my back ordered products from V2 and used it up I think I will shop around. This company does knock my socks off.

Best out there, but they need to work on consistency of products. Tend to get cartridges that leak, or taste burnt.

I ordered disposable V2s and 6/30 of them did not work WHATSOEVER. They stated that they "do not cover" refunds on disposables. You don't cover your own product not working? Literally that's selling a faulty product and then taking my money for it when it doesn't work. I'm baffled. What a bunch of scammers.

They take forever - they used to fulfill and ship within a reasonable time frame. I ordered batteries on 5/5/16 and was worried that I missed the package so checked my account and it said it was still waiting fulfillment. I called them this morning and they informed my those I ordered are on back order and that I was told this when placing my order. That isn't accurate. There is a line on the bottom of my order saying that they would be shipped within 15 business days. It doesn't say they're on back order. Honestly, I didn't notice or pay attention to the 15-day thing and that is on me. However, they haven't been as quick on the shipping lately (a year or 2) so even if I had noticed it, I would still have placed the order. I have shipments on Amazon all the time that say it "will be shipped in however many days" and it generally doesn't take that long.
What really irritates me is that I checked my bank account and the money was removed by V2 on 5/7, so even though they're sitting on my order for who knows how long, they still took the money. Here we are 7 days later and my order is still awaiting fulfillment. V2 is not what it used to be. Customer service was not quite rude, but not helpful either - basically made excuses instead of the apology I would have received a couple years ago. They also seem to be pushing the newer products and taking a dive on the batteries. I like the batteries - clarifying that - I like the old batteries. The recent ones aren't anywhere near as good as they used to be. I'm going through 4 exes a day. These are new batteries - within the last few months - I honestly don't know why I bought the new ones. Shame on me. And shame on V2. You lost a long time customer.

Ok... So I have been using them for about a little over a year now. First off, their V2 Pro Series 3 I had to replace 2 times because it crapped out on me. Second of all, the cartridges that I buy to replace my old ones always start leaking after about the 5-10 refills; they claim that the cartridges should last about 25-30 refills... NOPE! But that's ok. I gave them the benefit of the doubt because I THOUGHT their customer service was great.
So I ran out of e-liquid and decided to make a purchase. I'm busy with my day job and my business so I don't have the time to think about it until I ran out of the e-liquid stock I had. I go back in my e-mail history to see when I purchased the e-liquid. It was purchased 4/9/2016. Mind you it is now 4/21/2016 and my credit card has been debited already. I start chatting with their representative, Fernando, online and as a customer, I have the right to ask why they have charged me for something that is no longer available. And after a week and a half, I have not received any kind of contact to let me know that my order cannot be fulfilled because it is no longer available. But of course according to them, it is ok for them to take your money first. Who knows when they would have contacted me if I hadn't taken the initiative to contact them. Who does that? I'm a business owner and I would never treat my customers like that.
Fernando's reason for their error is because they're understaffed... It is not my problem that you are understaffed. To make matters worse... Fernando ended the chat with me without confirming that I was going to get a replacement or not. I PAID for it. Ebony on the phone doesn't seem to care about my concern either. They think expediting my order with a replacement for what ran out is going to fly. NO! You don't take someone's money and leave them in the dark. Very unethical practice for a business. No longer buying from them. I only stayed because I thought their customer service was great. Boy was I wrong.

They did give me a free kit but I don't use it. I don't like that style. All of the accessories I bought are useless but they did at lease give me a free kit so that is the reason for the high rating.
Original Review
I am SO angry right now. I bought the $200 Vapor Couture set and then last week I ordered replacement cartridges. I was wondering why I hadn't gotten an email and so I tried to check on my order. Say I have no order and no account! It says they CLOSED! No email to me letting me know and saying if my order is going to be filled. Just a page saying that they will offer us 15% off another line. I am out almost $300 and have a wallet, charger, batteries, etc that are useless with the other ecigs and they want to give me 15% off. BAD BAD business practice.

These guys sent me a brand new set of what I ordered in a box instead of a bag. And they all showed up uncrushed this time. I didn't ask for it and do appreciate it. Upgrading my review to a 4.
Original Review
Paid for priority mail. Per USPS 2 days. I ship lots of stuff through my business and I know this is accurate. Label was printed 5 days ago. It wasn't mailed till Monday! They said priority shipping is 4-7 days. If I want it faster, pay more! Greedy liar. They were very rude. Package finally showed up and all the boxes are crushed to some degree. No bubble wrap or anything, just tossed in a priority envelope. These are glass containers of nicotine! Don't waste your time with these jerks. Plenty of good sellers of this stuff around. I order more tanks and battery and juice today from different place and its already shipped out and tracking is already updating!

I was a long time V2 customer, but in the last year their customer service has FAILED FAILED FAILED. I have waited months to get shipments at times and they make false promises throughout the order process (1 week, 2 weeks, 3 weeks, etc). They are out of stock constantly! I understand "growing pains" but this company is in bad need of a management overhaul. Sad, because I was a good customer. But, the lack of good customer service has made me move on. Don't bother with this company, you will regret it. Go elsewhere for your e-cigs.

I have been using V2 Cigs for over 2 years. I quit smoking regular cigarettes and went to using e-cigs and I like it. When I first started with them, they were real good. Once I reached $500.00 total of orders, I was automatically given a 10% discount on all my orders. I thought that was a pretty good deal and have probably spent 10 times that much by now. Lately customer support has gotten slow, rude and completely hard to get anything from. When the EX line came out, I started using that and got to a point where that was all I wanted. The only problem is that, I guess, everyone else did too. When they first came out they seemed to have a very hard time keeping them in stock. When you ordered them, they would be placed on back order for 30 days. This happened several times.
Usually Customer Support is slow. I just figured they were popular and maybe they didn't have enough people to do the support. Except you get that EVERY TIME and when the EX line is on back order it is even worse. Every time they have been placed on back order, they say 30 days, but it is ALWAYS more than 30 days and if you call or chat and ask them if they have come in or if they have an ETA of when they come in, they just say they are on back order for 30 days and if you tell them that it has been 30 days they tell you that it will take ANOTHER 30 days.
You MIGHT get them in about 45 days total, but if you're asked to give an ETA, you could give a polite answer, like it has been a little bit of a delay and maybe they will come in soon. Saying it is going to be ANOTHER 30 days is totally rude. They have no problem in saying, "Is there anything else I can help you with?" right after they say that. Like, "Can I get rid of you so I can be rude to the next customer?" You would think that if you spend a heck of a lot of money on their products, you could give customers a LITTLE bit of respect. I don't think that is too much to ask for. One thing is that when I first started with them, they were probably the main company. Now there are many companies. I am trying a couple out.

We (my wife and I) started vaping in October of 2011 and have been loyal V2 customers ever since. Over the years, our loyalty credits made the cartridges fairly inexpensive with free shipping. However, in about August of 2015, they changed their formula and the "Red' flavor 1.2%, and Red 1.8% e-liquid and cartridges they now send have a burnt/chemical taste that have driven us to local stores with the big Atomizers that we can actually get in a timely fashion. V2 is constantly out of stock on their largest selling cartridges and liquids and the taste is no longer bearable.
The final straw was the lack of understanding/empathy/even acknowledge my issue from their online customer service (Fernando) that said they haven't changed their formula and will not change their formula back. Obviously the person in customer service isn't an e-cig user, but to completely dismiss a client who drops $250-300 a month on their products. Does anyone know if V2 was bought or sold in the past year and the new owners are making a much cheaper less quality product and hired terrible customer service people to man the phones and online service chat?
It's quite insulting to use a product for 3-1/2 plus years daily and notice an immediate problem/change and have someone who's never used the product before tell you the company hasn't made any changes to the product. It's like drinking bottled water from the same company everyday, and one day they decide to put cherry Kool-Aid in it and then they tell you they didn't change anything. If anyone has any suggestions for a different company with similar products (smaller profile than the huge atomizers) as V2, I'd love any suggestions.. Thanks.

I placed an order several months ago for 2 ex batteries, some cartridges, some liquid blanks, and some juices. I was told that it could be a week or two before it shipped. Several weeks later I received an email informing me several of my items were on back order and asking me if I wanted to wait for them all to arrive or accept a partial shipment. I said I would wait for them all. A month later someone contacted me on the phone and informed me several of my items were still unavailable and asked if I would accept different items. I informed them I wouldn't accept alternatives, I wanted the items I ordered. I could accept an alternative while I waited for MY items to become available. They sent me some cartridges, some juice, and two long batteries. I never received my items, the items I purchased.
I am upset that they would allow you to pay for something they don't have. If I had known that the items I wanted wouldn't be available for more than three months, I never would have ordered from this company. Then instead of offering my money back, they make it seem like I'm being unreasonable, wanting the items I ordered. Instead I have to accept some other product that I didn't want. Faced with nothing or something I guess you win, since you already took my money. I'm frustrated and unhappy with this company. I wouldn't order from them again and wouldn't recommend them to others.

Benji WatersE-cigarettes Contributing Editor
Benji Waters has been working in the electronic cigarette industry for over 3 years. He is a well known blogger on What E Cigarette? and Electronic Cigarette UK and regularly consults with suppliers and manufacturers on current products and future technology. More about Benji→

V2 Cigs -- like NJOY -- claim to be the US's No. 1 e-cig website. They sell a disposable electronic cigarette with 10 different flavors available.
Easy to use: Just open the packet, screw on the cartomizer and it's ready to go.
Performance: Good vapor production.
Realistic look: Small, discreet and easy to carry; looks very similar to a tobacco cigarette
Flavor: The flavors compared to other brands may be bland.
Battery: The battery does not last very long.
Best for Occasional users, light users
Company Name:

V2 Cigs

City:

Miami

State/Province:

FL

Country:

United States

Website:

http://www.v2cigs.com/