E-cig technology has advanced rapidly, and there are now more products than ever to choose from. Use our guide to research the best e-cigarette brand for you. Electronic cigarettes produce vapor from liquid containing flavorings and nicotine. They mimic the look and feel of smoking, and have helped many smokers find an enjoyable alternative to cigarettes.
Why trust ConsumerAffairs?
Our recommendations are based on what reviewers say.
3,866,015 reviews on ConsumerAffairs are verified.
We require contact information to ensure our reviewers are real.
We use intelligent software that helps us maintain the integrity of reviews.
Our moderators read all reviews to verify quality and helpfulness.
Compare Top E-Cigarette Reviews

Read 173 Reviews

Established in 2014, Om Vapors is an online retailer of e-liquids meant for e-cigarettes. It offers over 30 unique flavors, offers quick processing and shipping times and ships to customers worldwide.

Chat with a ConsumerAffairs decision guide

Live agent
Read 292 Reviews

NJOY is a non-tobacco electronic smoking company that is headquartered in Scottsdale, Arizona. The company offers an array of products for e-smoking, as well as a 30-day money back guarantee and 1-year warranty.

Chat with a ConsumerAffairs decision guide

Live agent
Read 34 Reviews

Green Smoke is an e-cigarette company that is headquartered in Miami, Florida, that offers a money-back guarantee, and free shipping or priority delivery. The company was founded by a husband and wife team in 2008.

Chat with a ConsumerAffairs decision guide

Live agent
Read 85 Reviews

A group of former smokers founded Mig Vapor with the aim of creating products they would smoke themselves. The company sells a wide range of items that include vapor cigarettes, e-liquids and cigarette juice.

Chat with a ConsumerAffairs decision guide

Live agent
Read 29 Reviews

Joyetech is an e-cigarette company that was founded in 2007. Their e-cigarette called eGo-C was developed to increase the portability of their products and offers an advanced system with changeable batteries and atomizers.

Chat with a ConsumerAffairs decision guide

Live agent
Read 134 Reviews

Offers rechargeable vape devices and e-cigarettes, along with disposable e-cigs. One-click reload vape device. No refilling e-cig cartridges. Traditional flavors, plus INTENSE Collection nicotine liquid salt formulations.

Chat with a ConsumerAffairs decision guide

Live agent
Read 26 Reviews

Kangertech is an e-cigarette company that offers E-vod products with atomizers, replaceable heating coils and large battery capacities. The company was founded in 2007, and their headquarters are in Shenzhen, China.

Chat with a ConsumerAffairs decision guide

Live agent
Read 135 Reviews

E-Cig is one of the world's leading producers of electronic cigarette products. The company was founded in 2003, and offers 24/7/365 customer service options through their live sales chat, toll-free number or email.

Chat with a ConsumerAffairs decision guide

Live agent
Read Author Review

Innokin designs and manufactures e-cigarette and vaping technology. Founded in 2011, the company offers personal vaporizers and tanks in a variety of colors, sizes and styles. Innokin products are sold at over 500 U.S. retailers.

Chat with a ConsumerAffairs decision guide

Live agent
Read Author Review

EverSmoke is an e-cigarette company headquartered in Fort Lauderdale, Florida. They have a range of e-cigarettes, vaporizers, e-liquids, cartridges and accessories with a 30-day money-back guarantee and replacement warranty.

Chat with a ConsumerAffairs decision guide

Live agent
What to look for in an e-cigarette
Vapor quality
The amount and quality of vapor an electronic cigarette can produce determines how well it replicates the experience of smoking tobacco. The vapor system and battery power are key factors to quality vapor.
Disposable electronic cigarette: Uses a cartomizer system and small battery with low to medium vapor.
Refillable electronic cigarette: Uses a cartomizer or clearomizer with an eGo manual battery, producing medium to high vapor.
Variable voltage/rebuildable electronic cigarette: Uses a high voltage battery with advanced vapor system to create very high vapor.
Ease of use
The simplicity of a device goes hand-in-hand with performance. An automatic battery with prefilled cartridges is the easiest to use. A refillable device needs some basic understanding of how to refill and maintain the device but provides better performance and is more economical.
Disposable cartomizer: The easiest system to use. Just screw in the cartridge and draw on the e-cig to activate.
Refillable clearomizer: Refilling most devices is a simple process of opening up the clearomizer and adding your preferred e-liquid.
Variable voltage/rebuildable: An understanding of resistance and power along with technical knowledge of the inner workings of the device is required for these devices. Recommended for experienced users only.
Refill and delivery system
There are a range of systems used to create the vapor in an electronic cigarette. Each has its pros and cons including strength of vapor, flavor and ease of filling. Refillable devices are key to low-cost usage.
Prefilled cartomizers: Come ready to use and are generally not refillable. Vapor production is limited.
Refillable clearomizers: Good vapor production and flavor. Easy to use and fill.
Refillable cartomizer tanks: Large capacity and good vapor production but more complicated to assemble and fill.
Size/battery life
The majority of an e-cigarette's size is its battery. A larger battery holds more charge and lasts longer. A more compact device and smaller battery is easier to carry and more discrete but sacrifices battery life and needs recharging more often.
Disposable e-cig with slim automatic battery: Small and compact. Continuous usage time: 2–3 hours.
Refillable e-cig with 650 mAh eGo manual battery: A slightly larger device that will comfortably fit in a pocket. Continuous usage time: 4–6 hours.
Replaceable battery for variable voltage MOD: Uses a large, replaceable battery. Continuous usage time: 8–10 hours.
Flavors
Prefilled cartridges have a range of flavors depending on the manufacturer. Using a refillable system allows you to use a variety of e-liquid from many different manufacturers. There are hundreds of different flavors to try and personal preferences vary greatly.
Vanilla: A great alternative to tobacco flavors.
RY4: A popular tobacco flavor with hints of caramel and vanilla. A great flavor for all-day use.
Appearance
Style and appearance are important factors when you're out and about. There is a wide range of different looking products available, from those that look like tobacco cigarettes to larger and more advanced designs.
Cigarette replica: Looks very similar to a traditional cigarette. They even glow at the end when activated.
Small eco-style with clearomizer: Sleek and compact, available in a range of colors and designs.
Large variable voltage model: Available in a range of shapes and sizes from box mods to lightsabers.
Types of e-cigarettes
Disposable e-cigs
These devices are what most people picture when they think of an e-cigarette. They look very similar to a tobacco cigarette and even glow at the end. They usually use an automatic battery which activates when used. They are compact and discreet. Because of their small size the battery life is relatively short. They use a prefilled cartridge which is disposed of when empty of liquid. You can buy extra cartridges that are specific to the device.
Refillable e-cigs
A user looking for a more economical option with stronger vapor and longer battery life may opt for a refillable electronic cigarette. These devices are refilled with e-liquid available in many different flavors that can be bought separately from a wide range of suppliers. They use a vapor system that can be refilled many times before needing replacing. They use a larger eGo style battery which allows for a higher capacity and needs recharging less frequently.
Variable voltage e-cigs
For maximum performance and vapor production a variable voltage device or 'MOD' can be used. These devices tend to be more expensive and offer the user a range of advanced features. A wide selection of vapor systems can be used, including rebuildable atomizers that can be modified and replaced by the user. These devices are for experienced e-cigarette enthusiasts who have an in-depth understanding of how electronic cigarettes work and strive for the best possible performance an e-cig can deliver.
E-cigarettes FAQ
What is in an e-cigarette?

An e-cigarette is a device that has a battery, a heating element and a place to hold liquid. When you activate the device, the heating element causes the liquid to turn to vapor that you inhale.

What is the difference between e-cigarettes and vaping?

Although the effects are similar, vaping and e-cigarettes are two different things.

E-cigarettes are self-contained units that consumers use until they are empty of nicotine fluid, when they are then disposed of and replaced with a new unit.
Vaping is an action performed with a reusable device that consists of a rechargeable battery and tank you refill with the fluid of your choice.

How many types of e-cigarettes are there?

E-cigs, e-hookahs, mods, vape pens, vapes, tank systems and ENDS are all types of e-cigarettes. E-cigarettes are made to resemble pens, USB drives, pipes, cigars, traditional cigarettes or other everyday devices.
Thank you, you have successfully subscribed to our newsletter!
What does the author have to say?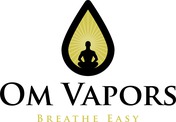 Founded in 2014, Om Vapors is an e-cigarette company that offers flavored e-liquids for sale online. It carries a large inventory and frequently offers discounts and deals. Its products are available for shipping worldwide.
Read more about Om Vapors

Available in many countries around the world, Green Smoke offers a disposable cartomizer system in a range of flavors.
Read more about Green Smoke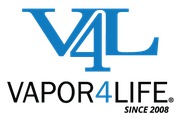 Vapor4Life was started in 2008 by a long-term smoker who wanted to replicate the experience of traditional cigarettes. The company now offers a wide variety of starter kits, mod units, e-juice, batteries and other accessories.
Read more about Vapor4Life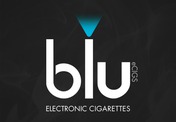 A popular US brand selling a two piece disposable cartomizer system. Their products are well presented and distinct with their blue color.
Read 134 Reviews

Founded in 2006, NJOY has over 80,000 retail locations and claims to be the No. 1 retail brand in the US, selling in all 50 states.
Read more about NJOY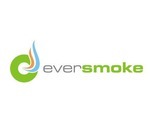 Founded in 2010 EverSmoke offer a disposable electronic cigarette featuring a 30-day money back guarantee and 1 year warranty.
Realistic look: Looks like a real cigarette and feels sturdy
Accessories: Nice starter kit with a range of accessories
Battery: Two different sizes for the lithium ion battery and easy to charge
Price: Kits start off at $29.99 and go as high as $149.99
Flavors: Many flavors from the range are either full or bland.

Kanger offers several products designed for high quality vaping. The EVOD is a starter kit aimed at first-time and regular users. It is one of the most popular and recommended starter kits available.
Read more about KangerTech

Joyetech is a leading manufacturer in the e-cig industry. They have developed several systems that have been copied and widely used in the industry. The eGo C is one of their flagship products.
Read more about Joyetech

Innokin was founded in 2011 and is dedicated to advancing e-cigarette and vaping technology. Their line of e-cig and vaping brands includes iTaste, iClear, iSub, Gladius, Lily, CoolFire and Innokincell. Innokin products are sold across the United States in over 500 e-cigarette shops.
Product selection: Innokin offers vaporizers and tanks that use technologies like magnetic connection, reactive temperature control technology, a unique "vape while charging" system and more.
iTaste SVD: Innokin's iTaste SVD, one of the company's premier products, is a sleek and functional personal vaporizer.
Kroma system: The Kroma vaporizer is an ultra-compact option available in seven colors. It has 75 Watts of power and can be charged while vaping.
iClear Starter Kit: Innokin's iClear products are easy to use and significantly cheaper than similar models on the market.
90-day warranty: Innokin offers a limited 90-day warranty to assure that the product will be free of manufacturer defects. They will replace or repair your device if it malfunctions; you simply cover shipping costs to mail your device, proof of purchase and warranty registration card to Innokin's repair facility.

Mig Cigs offers alternatives to traditional smoking. The company's options include e-cigarettes and vapor cigarettes. The former smokers who run the company say their unique perspectives help them know what consumers want. Consumers can shop online or use the store locator to find nearby vape shops that carry products from Mig Cigs.
Read more about Mig Vapor
More Information about E-Cigarettes from ConsumerAffairs
The e-cig legal and regulatory landscape is in a state of flux. E-cigs are legal but regulated in the UK, legal and currently unregulated in the US but likely to be heavily regulated by the FDA at some point. Check our e-cigarette news section regularly to keep up to date.Study finds e-cigarettes can be a useful quit-smoking tool British study also finds no evidence e-cigs lead to renewed use of tobacco.
Lobbyists working to head off new regulations in US With new regulations looming, lobbyists for the electronic cigarette industry are heading to Capitol Hill, hoping to persuade lawmakers that the combustion-free devices shouldn't be treated like tobacco products.
Attorneys general press FDA to ban e-cig sales to minors The attorneys general of 40 states urged the U.S. Food and Drug Administration (FDA) to ban the sale of e-cigarettes to minors and to regulate ingredients and advertising of the popular new products, which the AGs said are highly addictive.
Cancer researchers want more e-cigarette studyMajor tobacco companies are showing enthusiastic interest in electronic, or e-cigarettes. And why not? These devices deliver the nicotine in a flavored vapor instead of smoke. To a large extent they are unregulated and untaxed.
Compare Top E-Cigarette Reviews

Read 318 Reviews

Vapor4Life offers a variety of vapor and e-cigarettes as an alternative to everyday cigarettes. Whether new to vapor cigarettes or have had experience in the past, Vapor4Life has an option for everyone.

Out Of Business

Chat with a ConsumerAffairs decision guide

Live agent
Disclaimer
Information in this guide is general in nature and is intended for informational purposes only; it is not legal, health, investment or tax advice. ConsumerAffairs.com makes no representation as to the accuracy of the information provided and assumes no liability for any damages or loss arising from its use.
You're signed up
We'll start sending you the news you need delivered straight to you. We value your privacy. Unsubscribe easily.
Comparing
×