Company promotes wireless and satellite TV services on one bill
08/03/2015
|
ConsumerAffairs

By Mark Huffman
Mark Huffman has been a consumer news reporter for ConsumerAffairs ... Read Full Bio→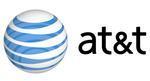 Bundles aren't exactly a new thing. Cable TV providers often bundle TV, Internet, and telephone services.
But AT&T; claims to have broken new ground by bundling DirecTV and wireless services starting August 10. It can make that offer by virtue of its purchase of DirecTV, a merger that got regulatory approval only last week.
Consumers who sign up will be able to watch cable TV on their smartphones and tablets, not just at home.
AT&T; says the savings will be substantial. Cu...
More
"12-month" deals actually lasting two years, and similar shenanigans
03/11/2015
|
ConsumerAffairs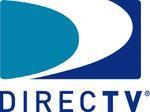 The Federal Trade Commission has charged DirecTV with deceptive advertising.
The FTC says that DirecTV's offer of a discounted 12-month subscription package constitutes deceptive advertising because it requires a two-year contract that increases by $45 per month in the second year, with early cancellation fees of up to $480 for anyone who tries canceling before the two-year term is up.
Furthermore, according to the FTC, DirecTV failed to mention that its offer of...
More
Sort By