Consumer Reviews and Complaints

Smile Direct Club is a complete ** Show! I decided to try straightening my lower teeth due to crowding that happened when my wisdom teeth came in. I thought it would be best to spend $1700 VS $6000 with Invisalign. What can I tell you. Don't both using Smile Direct Club to straighten your teeth. They have absolutely ZERO organization from one department to the other, ZERO customer service (it's a scripted puppet show), ZERO customer service managers that own customer account issues, and ZERO success for mew to date. I started my Smile Direct Club treatment the first week of February 2017 when my MONTH ONE kit arrived and the 1st 4 weeks of the treatment seemed to run smooth. Each week you have a new aligner, on week 3 and 4 you get an aligner that you keep in your mouth for 2 weeks.
When my MONTH TWO kit arrived, I threw out my old ones and I put the new MONTH 1 WEEK 1 aligners in my mouth and the bottom retainer was so loose I could pop it out with my tongue. It was at this MOMENT EVERYTHING went WRONG. I reached out to Smile Direct Club to find out what they could do to remedy this situation and they said we had to do a MID COURSE CORRECTION. I needed to redo my molds and then they would send an updated aligner back. WELL here we are. It's now May 15th and I have now gone 10 weeks and I still do not have the replacement aligners. I had to do 3 at home mold kits, all of which were rejected. I had to go down to Boston twice (the first time the 3D scanning machine didn't work). After 22 emails (and I am not kidding) from multiple customer service people (Vanessa, Mary, Shelby, Ronald and Marco) I still had nothing to show for my treatment.
No one knew what was going on. Supervisor after supervisor told me they were going to manage my case personally and no one did. I have literally been running around after my plan and no one in this company gives a **. I have just called today 5/5/17 (3 weeks to date after my 3D scan appointment in Boston) to see what on earth is going on (since no one of course - followed up) and I got a rude Marco telling me that it takes at least 2 weeks more. The long and the short, by the time I get my aligners I will have gone THREE MONTHS with no progress, no apology, no one owning this. I am $600 out of pocket and they don't give refunds. SO IF THIS CAN HELP ANYONE WHO IS DECIDING BETWEEN Smile Direct Club and Invisalign go with Invisalign - this experience has been SO BAD it's not worth the saving you think you are getting. RUN! RUN! RUN!

We started going to SmileCare, Fairfield, CA because it was on the list of dentists in our area and my friend said it was where she took her family and they liked it. From the beginning SmileCare Fairfield, CA has horrible customer service. They overbook all appointments, their appointments take forever, they see about 3 or more patients at the same time. The dentist is going from one patient to another. I feel like they have the fastest cleaning of teeth I've ever seen done in my entire life. I have 3 children to see them and 1 has braces. Her braces were put on August 2014 and we were told it was 2.5 year process for her.
The Ortho appointments are worse than regular appointments with overbooking. Sometimes no room to stand. They are not accommodating in any way for appointments. They give you their appointment option and that's it. The orthodontist is in twice a month. He will cancel at the last minute. I have been in the office and heard parents say, "I didn't know my appointment was cancelled I never received any messages". The woman in the front in charge of Ortho has the ugliest attitude ever when you call her out on anything. She will lie and say they called and left a message. The parent can say, "I have no messages from this office at all". Doesn't matter - they will stick by their lie that they called. How to do I know because they have done it to me.
This is another huge complaint, they ask you if you want to do text confirmation for appointments instead of phone calls. I signed up for them, I get 5 texts per appointment no matter how many times I confirm through the text and then I get 3-4 phone call messages from the office. I've told them for over 2 years now about the glitch in their system and their response was, "Well what. You don't want us to confirm your appointments then we won't. Even though I confirmed 4 times at least but OK. I can't even begin to tell you how rude and unprofessional the front office staff is. You can't argue with them about anything, they get defensive and ghetto attitudes.
Today my daughter had an appointment to get her retainer mold. She was so excited when she was told last month she was ready to get them off. Her appointment was at 11 am, they called me 9:56 am to CANCEL her appointment because the Orthodontist said cancel all his one-hour appointments for the day. OK, well here is where SmileCare's horrible service comes in. My daughter has an appointment June 12 for her braces to come off. Now they won't see her for the retainer mold until that appointment and scheduled her braces to come off July 10th. So now she just has to wear braces 2 more months because he wants to cancel all his 1-hour appointments.
I asked them when he was back in the office, May 22nd. Yet they said, "No she can't be seen that day because it's already booked." Here they are putting us out of one an appointment 1 hour before (if that was us canceling one hour before we might get charged for an office visit), yet that can't accommodate their patient that they have put out. Then now she gets to wear her braces for a whole extra month because of a cancellation. Got the number for their customer care line and guess what? Straight voicemail. Either because they have that many complaints or because it's a fraudulent line to get people out of their hairs. Waiting for a call back still.

I been coming at SmileCare for years. Cindy of course would double-book me making me wait an extra half an hr to be seen for a cleaning. Every single time I come I always have to wait an extra 30min and I always let them know that. Why schedule an appointment if they are not going to see me until 30 minutes later. So done with SmileCare on Bristol and MacArthur.

They contacted me after having a tooth pulled and told me I could make payments on more needed dental work. I have Medi-Cal and my boss let me use his credit card to pay the remainder of what Medi-Cal paid for the first visit. When I went back I was informed I would be making payments to the dentist but a couple weeks later I received a credit card and so did my boss!! They opened a credit card account with no authority and then charged me for a bunch of things that were not done!! The crown they did do is just glued to my gum no root to adhere to, I give it 2 months max. I will be fighting this!!!

Dental Dental referred me to SmileCare of Santa Rosa. I went in to have a chipped tooth repaired. I am a disabled senior on SDI with limited funds. I was directed by Dr. Dominick **, DMD to have a bridge placed in my lower teeth to save the upper tooth. I had to pay upfront for the bridge $1,580 which was going to be $2,880 before I contacted Delta Dental to find out my cost. I had trusted Dr. Dominick **, DMD, but after a year of fittings and none of the bridge fit, so he cut the bridge into two pieces and the office tried to charge me for CROWNS! Dr. Dominick **, DMD destroyed 2 of my good teeth the make room for a bridge I never received and now I cannot get my money back. I will report them and anyone affiliated to all consumer and government agencies. I worked all my life protecting people, seniors and children, educating and bring community together. This type of treatment is immoral and should be stopped.
How do I know I can trust these reviews about SmileCare?
881,173 reviews on ConsumerAffairs are verified.
We require contact information to ensure our reviewers are real.
We use intelligent software that helps us maintain the integrity of reviews.
Our moderators read all reviews to verify quality and helpfulness.
For more information about reviews on ConsumerAffairs.com please visit our FAQ.

Where to begin? Smilecare II - Rancho San Diego/El Cajon office on Jamacha Rd. Dr **'s hack job she did on my mouth and how Smilecare and Coast Dental are nothing more than a financial scam that has backed her up and have not fixed her horrific work she did in my mouth... and she's brutal on your mouth while she works on you. Painful even when numb and she just kept injecting me with more while it oozed out of the syringe every time she jammed it in to the roof of my mouth. That's when they come in and have you sign documents... under duress.
DO NOT GO TO THIS OFFICE!! Or any other Smilecare or Coast Dental. Major financial scam and horrible dental work. The customer satisfaction dept at Coast Dental does not return my calls. After they falsified my income by $2000 to force the financing to go through, double billed me and my insurance for work never done, ruined all 5 of my new crowns and permanently ruined my pre-existing partial, etc... I am still trying to get them to fix the damage they caused. I now have a $4500 bill for work not done, damaged crowns and an upper partial that cannot be fixed.
An improperly inserted dental tray resulted in a bad dental impression and ill fitting new crowns and my upper partial they added a tooth to no longer fits. Dr ** proceeded to grind and file away on, not only all my new 5 crowns, but my 2 year old pre-existing partial and a pre-existing gold crown in an attempt to force my partial to fit again. It was so damaged I was unable to close my mouth. She damaged everything she grinded on to the point of ruining them all, and then sent me home in that condition. I've lost weight as a result of ill fitting partial (no opposing molars to chew with.) My appearance has caused my self esteem to plummet and affected my ability to obtain work in my usual line of work as an executive assistant.
This company preys on the financially strapped knowing they will not be in a position to fight back. I have kept extensive records throughout this nightmare and definitely have grounds for legal action, but thanks to the condition of my mouth and the financial position this has caused me, it has become almost impossible. I need an attorney... These people need to be stopped. They have not credited my account as they state and have not provided me with any documents showing a reduction of my bill, despite my repeated requests. The finance and collections company (Yes, they sent me to collections because I refuse to pay for work not done) do not have record of the credit amount Coast Dental states they gave me. Can't anyone stop these people?

I went to SmileCare and at the beginning they were really nice and then it happened. They took my money and the attitudes changed. I paid $10,477 for bridge work that should have never been done because it was too big and of course what happens it breaks. I have requested my money back for such horrible work. This all began back in 2014. They sent my case to corporate for review. That took another 4 to 6 weeks and no solution till this day. While I'm walking around with temporary teeth till this present day year of 2016 I have gone to the specialist that they have sent me to and paid $85 each visit. And nothing has been done. In fact the first specialist told me to request my money back because they should have not done a bridge this big. So I did and of course they ignored my request and sent me to the second specialist and neither one no longer works for SmileCare.
Of course they claim to call but it's not true. With caller ID nowadays you know when people call. Just recently I went in to the office in Rancho Cucamonga, CA and just found out the doctor that was suppose to do the work is also no longer working for the company and the dental Assistant will also be leaving. And the new doctor does not want to complete the work. So once again they have sent my case to corporate for review and it will take 4 to 6 weeks. They just like to waste time. All I want is a refund so I can fix my teeth. With all this I'm hoping I don't lose anymore bone so that other options can be done with a different doctor who actually knows what they are doing. I just want my REFUND. They have a high turnover of employees that they don't even have any doctors or specialist do the work. But they will trick you to pay all this money and they will take your money immediately but will never take the blame for their wrong doings.

The SmileCare off Manchester in Inglewood, CA was the dentist office assigned by my HMO. I initially scheduled a cleaning for my 3 kids and when we arrived for our appointment we waited for over an hour. Then we were shown to the back where I was asked a few questions then told that there was no one available to take X-rays and we would have to come back. After I paid the $30 in copays of course. So I made another appointment and was assured the hygienist would be there and the process would be quick and painless. It was not. A few weeks later, I made an appointment for my 3 kids as well as myself for a cleaning. We were there for 3 hours and never received a single service. After the X-rays were complete a doctor came in and told me that I needed some deep cleaning that costs $1,000 and they could not in good faith provide me with a regular cleaning that is a free service as a part of my HMO plan. (He claims he could lose his license for this.)
For my kids, the doctor claimed they each needed teeth pulled, root canals and ALL SORTS of things. The bills totaled over 5K in services that were not covered by my dental plan. The doctor told me that I could just apply for a credit card to put all the services on and pay "at my convenience". As a rule, I don't use credit cards so I declined the services entirely requesting a referral for a second opinion along with a list of "necessary" services which I never received. I paid a total of $75 and did not receive one service (other than the X-rays that they kept). I also periodically received calls for appointments that I never made claiming I would OWE them if I didn't show. This place is a complete and utter scam and I would recommend that you run as far away as possible.

Smilecare in Clovis, CA is known for ripping people off and charging them for things you never agree to. In Dec of 2013 I went for a Periodontal. My co-pay was 80.00 per quadrant as per the rates set by Delta Care, USA. They contract to Smilecare. The hygienist didn't even finish my periodontal and made me come back a month later to finish. Both times they charged me 10.00 for the visit which shows you what kind of place this really is. They were paid via my Discover Card the entire 320.00 then a few months later tried to bill me an additional 72.00 for something I never asked for or agreed to. I should also add that in April- just 4 months later- they asked that I come back for a cleaning.
I did stupidly, and the same hygienist wanted to do an oral cancer check, as it was Oral Cancer Month. I declined as I do not have any family history of cancer- and who does in the mouth- and she got mad, told my girlfriend I was not cooperating, and proceeded to give me a very quick and unsatisfactory cleaning. Now, 2 years later, the 72.00 is in collection with an Interest Fee of 10.00. The front staff is also incompetent and always trying to get money out of you, so be aware of Smilecare, Clovis, Ca.

I can't believe they won't finish my orthodontic treatment because they are forcing me to get an expensive deep cleaning which doesn't make sense since I'm was almost done with my treatment. Why not wait till then to get it done? My teeth aren't even that bad! They are violating the contract and my braces are all paid off! Just horrible - they make my blood boil. This place is full of lies! They keep trying to get money out of you! I'm devastated. My time and money went towards this for them to literally tell me they aren't finishing their job! They took off my wires and bands and just left me with brackets that do do anything to keep them straight.

Smilecare did dental work that is not covered under Medicare. Called the insurance provider and I was told that it is Smilecare's responsibility to know what is covered and what is not. Then I called to cancelled my appt, left message. They called me today to remind me of the appt. I can only leave a message due to no one will pick up the phone or call me back. Called their corporate office, same thing voicemail. I left message. I called their Fairfield office and they picked up the phone. I asked her to call the Santa Rosa office for me and cancel my appt. for 8/8/15. I have called the Santa Rosa office 6 times, left 6 messages, no calls back from them. I also left message that I will no longer need their dental care. I do not trust this office.

I went in about a month ago to get my top teeth removed and a top denture. I have Medi-Cal and they cover 1800 a year on dental costs. My fiance was also getting services do want and he spoke with the financial aid lady, **. I had personally told her multiple times I could not afford the payments she wanted to arrange to get the bottom small done as well.
Apparently her and my fiance had worked something out so it would be covered by one of his insurances. So, like an idiot, I signed. When the time came for me to receive the services the oral surgeon did the top but refused to do the bottom teeth because I am pregnant and unable to use general anesthesia. No problem, I'll just wait til next year when I can use my medi-Cal again.
Well, the first payment was due this month for the cost of the bottom teeth. I talked to the 3rd party lender company when they called for payment and let them know that the service had not been received and therefore I was not paying. They called again today and told me I needed to make a payment because the dental office (smilecare) had told them the service was received. When I called the dental office to ask about this they told me their insurance lady, **, would give me a call back. When I got my call it was ** on the line and I asked about ** because I didn't want to deal with ** anymore. She told me it was her job and I needed to talk to her, I insisted I didn't want to speak to her and finally she asked why.
I was honest and told her because she's,in my opinion, a **. (Sorry, I'm Honest) So she said "wow" and put me on hold and ** came on the line. I tried to explain to her my issue and she kept interrupting me, telling me it's because my fiance never paid the down payment that was supposed to go to the dental office. I continued trying to explain my issue, getting irritated and she continued interrupting me and not listening to anything I had to say. So I raised my voice and she hung up on me. I'm very upset. I had read bad reviews about them and should've listened to the reviews.

I called Smilecare because I needed a tooth extraction. I was told there would be a $25 examination fee. I explained that I do not have insurance and that I would pay with cash, so I needed an accurate estimate. They explained that I would be billed for the balance. I scheduled the appointment and went to their office the next morning. After completing the paperwork, it was explained that I needed two additional examinations and that the dentist would not do the procedure unless they were completed. After all the examinations were completed they explained that the extraction would be $800. When I explained that I could not pay that much for an extraction, the receptionist muttered something. I said I did not understand her statement, she then appeared upset and began talking rapidly. She then presented me with an examination bill of $160.
When I asked about the $25 examination fee, she said I signed a statement approving the procedures. I asked about billing the outstanding balance, she stated that I did not qualify. At this point I became angry and protested the cost of the examinations and their underhanded methods for extracting money from customers. I paid my bill and they informed me that I was not to return.

I've been trying to get my refund I am owed going on 3 years!!! Ridiculous! EVERY SINGLE PERSON I have dealt with has dropped the ball. I've called 10 times in the last 3 days leaving messages. Corporate does not answer phone or return phone calls. They are all useless. Nobody can give me a good explanation as to why they feel I am not owed a refund. Nobody knows what they are doing. My blood boils just driving by the place on Sepulveda Blvd. Don't EVER EVER EVER sign up your family at SMILE CARE DENTAL, you will regret it!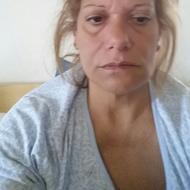 I chose SmileCare, looking for a good dentist and practice. I have quite a few dental problems and wanted to get my teeth taken care of. On July 29, 2014 I ended up in Emergency Surgery. In the prior visits it was discussed what I needed done. A front crown, deep cleaning, implanted antibiotics, 2 filling, upper, and lower partials. I decided to get everything done except the partials. I explained in both visits: I cannot afford them, I am on disability, and they are in the back, maybe only a 1-tooth flapper for my front lower eyetooth. He is an excellent dentist, but there is a lot of upselling at Smile Care. I explained quite a few time, "I DO NOT WANT PARTIALS."
On July 29, as stated above I ended up in an emergency visit. I had a tooth that was broken in my gum. The Dentist and I knew it had to eventually come out. On July 28th around 10:00 PM my gum started bothering me. I took 3 **, and fell asleep around 1:00 am. I woke up at 2:00 crying. My face was swollen, and hot, and the throbbing, and pain was so intense I couldn't bear it. I thought maybe I should go to ER, but thought maybe I can get through the pain. I couldn't so I took a ** that I had a prescription for. It didn't help much. I continued to sob, and just out of my mind with pain. A little before 8:00 am somehow I drove myself (I am agoraphobic, so going out alone is impossible, unless I am dying in pain). I parked in the parking lot at SmileCare praying to see a car pull up. I know they don't open until 9:00. I was beginning to panic, and knew it was time for my meds. So I took my daily meds. (1 of them being **, which the dentist has a list of all my medication I take daily.)
I am not sure of the time, but I saw a car pull in. It was an office worker, and I flagged her down crying, "Please I am in so much pain, do you think the dentist could see me?" She said she wasn't sure, but most likely. Then I saw another woman, and asked her. I am crying as I am asking. I remember her saying the dentist will be in around 9:30. I knew they hadn't opened yet so I said, "will he see me?" She said "Yes." I waited for them to open the doors. Everything is pretty unclear from there, and I not only was in tremendous pain, and had nausea so bad. The dentist could see me! I remember just saying over and over "can you take it out?" He mentioned an infection, and that's why I was swollen. He said I had to wait for approval. I didn't know for what. He did say he had to ask the oral surgeon if he could do the oral surgery. Something about being a dentist. I don't know. I didn't care who pulled it out at that point.
He sat down and talked to me, and I was listening but not really able to concentrate. During this time he said "Care Credit wants to talk to you, to make sure it's you." I got up feeling dizzy, walked to the phone, and said "yes it's me!" It was for a credit increases. I thought because I didn't have enough to cover the surgery. Eventually the tooth was out, and I was so grateful. Dr. ** is a good doctor, I am not disputing that! I remember hearing, "see you in 3 weeks." And all I could think was "oh no, I have to drive home now!" About 3 weeks later I remember "oh I have the checkup." But I can't find my paperwork or card so I call. They tell me my appointment is for the following week. NO DATE, they were busy. I said I would call back. Later I found the appointment card, it was for the next day! They were already closed. I had no one to bring me, so I called as soon as they opened and explained I needed to cancel. At that point the assistant said it would delay the partials, cause I had to come in for another fitting, it would take another 3 weeks. I said "wait??? What partial."
She said, "that's the process." I said "I'm not getting partials!" I was in shock to figure out that they had upsold me, and I signed the papers I think! For upper and lower partials, the ones that I had told them I COULD NOT AFFORD in the previous visits! So I call care credit, and sure enough my payment has gone up by 100.00, and those partials near 4000.00. I called back, and said "I don't want them! I can't afford them." They said "they are ready for pick up." I said "in the last phone call I needed more fittings." They asked who in office said that. I told them the woman who picked up the phone. She said no one said that to me. And no one remembers talking to me! I have to then speak to the Dentist, who says, "no they are done, and there's nothing we can do." I speak to the billing manager. She says "well you don't have to have them, but it will cost you 80% still!" I am shocked, and say "for nothing?" She says "we did the procedure." I said "you up sold to someone who was in no condition to understand, or comprehend! I don't think that's even legal!"
I have called the main office a number of times, they don't answer their phones. I have spoke with the credit card company, and the insurance company. I have been on the phone with SmileCare as my liaison while being recorded twice. They do not feel that taking advantage of a patient in this manner is a problem. It's a sale! I am now waiting for Palmdale to speak to Florida main office. And they aren't sure if I will be charged the entire 80% or less. I should NOT be charged anything. I was in no condition at an Emergency Appointment, or Awaiting Emergency Oral Surgery, to be up sold when I had already told them NO PARTIALS. I don't know what to do. They are not in my possession, but I am so fearful, and stressed, about the outcome, and dealing with the constant phone calls for the last 3 days, trying to get someone to help fight for my side. I am very upset! I will never go into that office again, because I am too scared. I hope they realize what they have done, and how this huge company took advantage of me. Shame on them! The picture below was taken a day after surgery, my face still swollen, but getting better!

I visited this office for several years and they misbilled my insurance twice and then sent me to collections. Both times I owed $0. The first time, I accepted their apology. The second time they said the error was fixed and I stopped visiting their office. It's been a year and I just noticed the charges are still appearing on my credit report. Now my credit suffers from visiting their office.

I received a statement owing suddenly $1,240.00, 18 month after services rendered. This procedure was completely covered by my insurance company (or so I was told!) They called my insurance while I sat in the Orthodontist's chair. They said yes! It was completely covered. Had I known otherwise, I never would have agreed to the surgery. I'm a retired senior living on social security. I quit this dentist after the surgery and I'll tell you why: High pressure tactics to have patients buy unnecessary products and services. Insistence for too many x-rays against patients wishes. Lousy "bedside manner" lecturing and belittling patients. Very long waits before and during procedures (6 hours once). $100.00 extra each time for cleaning above and beyond insurance coverage. Prices are not competitive and remain unreasonable above and beyond insurance. Overcharge for 3 caps (my portion was over $3,000.00 which was paid in full). 3 future appointments were made without consulting me on preferred time and date.
Moreover, I had a root canal on the upper right side, done for the 3rd time on the same tooth. He claimed he found a mysterious 4th canal previously missed. Of course they could not save the cap and I was charged hugely for a replacement. I am still in pain and have had to resort to my own method of care to put off finding a new dentist. The other 2 caps on the left lower side wobble (as if they may pop off at any given moment) are sensitive to hot and cold and are painful to chew with. The 2 temporary caps they made fell off twice during the 3 weeks waiting for my permanents to come in. I was given glue and sent home to repair them myself. Really?! Finally, 1 of them cracked in half, falling off, exposing it for several days before the permanents came in.
I have lodged a complaint with FTC.com or call 1-877-ftc-help along with consumer affairs and some other sites. You should too! But, it's not enough to complain on these websites. We need to shut these kinds of unprofessional services down. They're taking advantage of us. I've been on several different complaint sites reading over and over again about good people being taken advantage of. Speak out! Use your words. Together we have a bigger voice!

I am a 60 year old woman with a lot of bad teeth and recovering from recent knee surgery. I went to Smilecare with my referral and was told there were no oral surgery appts until October. This very nice and kind lady took me to her office and made me feel so much better when she looked over my paperwork and so very kindly squeezed an appt for June. I am so happy to finally be rid of this pain. I have been a patient at this office for oral surgery a few years ago and was treated with great care. I have nothing to say but thank you for your service.

HI let me tell you the experience I have with SmileCare Dental Office in Citrus Heights. I when to the dental office April 2013 for Simple Dental Care, I end up getting 2 bridge work, Root canal, filling. It cost me Two thousand ninety five dollars. I was in dentist chair for 4 hours. After that they send me home, told me to come back in 2 weeks for my permanent crown on. That's what I did. Come June, I start bleeding, and tooth pain. Went back to the SmileCare dentist office. The doctor who saw me no longer in this office. I end up seeing different doctor. He told me that my crown needs to be redone. But the corporate office won't allow it. Have to see the same doctor so they send me to Elk Grove SmileCare in Sept.
There is no appt available, that's why I end up in Elk Grove in Sept. I saw Dr **, she took my permanent crown off and put temp on. She told me to come back in 3 weeks for my new permanent crown on. So I came back to her in October. She took an x-ray and cannot put the permanent crown on. She wanted me to see orthodontics. That's in October of last year, no apt. I call the dentist office every single day. I still bleed every day. I call the corporate office. They just wanted to pay for the crown that's it - wanted me to go somewhere else.
My mouth has change. My teeth are real bad. I pay almost 4 thousand dollars for this. SmileCare Dentist is the worse dentist. All they care is money. Money hungry, they ruin my teeth I cannot chew on one side. You don't see same doctor twice in SmileCare. The front desk is bad. The minute you pay, that's it… good luck with SmileCare. My mistake is end up in SmileCare Dentist. My mouth is swollen. Can you imagine temp crown before Thanksgiving. Shame on SmileCare Dentist Office. Treat me like this.

In the year 2011, l came to Smilecare (California Dental) back then. I filled out my new patient paperwork, turned it in and l went it with the orthodontist to have an assessment of my teeth and find out how much work l needed done and for how long. He told me that it was going to be only one year of work because my teeth were not too crooked. I was about 11 months into the treatment when Smilecare took over and changed at least 50% of their staff. With this said, a new orthodontist got hired and took over my treatment and told me that he had to start over and that l was going to take 2 years from the day he started. This took me by surprise, but l thought that maybe this was for the better. To make the story short, it took them 3 years to fix my teeth and finally gave me my retainers. So far so good, until one of the retainers wire broke on one side. I went back to the office to see if they could help me fixed and they told me that it had to be replaced and that l had to pay an additional $200.00. I looked up my paperwork and nowhere in there l could find any amount stipulated. I left angry and don't know what to do...

As a former employee of SmileCare in Clovis, this has to be the worst experience ever. I left after only 4 months on the job, as office manager, because of the fraud, fraudulent information given to patients that they all need deep cleanings and everyone seems to have periodontal disease beginning the first visit. The District Manager is even worse; she actually admitted it to me that patients that have pending requests of refunds will never get them, no matter what. The other office managers are ghetto and belong in this type of setting. No wonder this is why it's called SmileCare/Coast Dental. Don't let the name fool you; it will always be a hungry business to increase production.
This corporation is not the least bit concerned about your well being or health; all they care about is money. The accounts are so screwed up that there are multiple people that are being submitted to claims without the proper notice. I had calls after calls that I had to quit because I couldn't take the ignorance or the fraud from this company. This company has no clue what they are doing, beginning from the RVP, District Manager, and then to the staff. It's horrible. Take it from me, do not come here ... ever!

Last year, I had SmileCare do dental work. They gave me a quote and then filed with my insurance companies. Then, I got a bill in January. I called the office because this can't be right. SmileCare owes $200 that I paid over. When I called, they gave me the runaround saying they were switching billing agency. I called four times and left my number so the person in charge of billing could call. Now, I get a bill of collection. People, make sure your dental company of choice can be trusted. I think they owe a reason why they tried to charge my insurance twice for the same thing and now I have to pay for what?

I had gone into this dentist office to get an exam and have some work done that I knew I had to have. What's better than a dentist on post near my home? I was so wrong.
After filling out the paper work, I was taken to x-ray. 1) The xray room is nothing more than some drawers with an x-ray machine bolted to the wall and a really old chair to sit in. The assistant who took my xrays was about to tore my mouth apart, putting little cuts under my tongue and gums with the plastic xray slips. 2) After this I was taken to the dentist, who when I tried to tell him about a medical issue that affects my teeth and gums, pretty much ignored me. He took a little time to look at my mouth and didn't explain anything to me. He left the assistant who spoke horrible English to try to explain it to me.
3) Then came the bill. They were going to need upfront $3000 for a periodontist? l couldn't get a normal cleaning. My insurance doesn't cover all of this because it's not a normal cleaning. I needed a specialist cleaning, not once but regularly forever! Well, when I got home, I found out I have gingivitis which can be fought with more consistent care of my teeth and gums. Instead of 650 dollars for a specialist, I paid $25 at a drugstore for proper gum and teeth care. Apparently, for the $3000 I could also get a root canal and 2 crowns. This is after my insurance covered $1200.
I asked to have the root canal tooth pulled instead to save money, but it would cost me almost $700 after insurance coverage! Again, I researched the area and found I can have a tooth pulled for an average of $250 out of pocket with no insurance. That SmileCare Fort Hood is a bunch of swindlers. They over charge for routine care and have you pay for services you don't need. I can't wait to get to another dentist who cares and won't completely try to empty my pockets and put me into debt the first visit.

Their service is the worst care ever, every encounter I've ever had with this company. Over the phone and in person, the staffs are not helpful, rude. and unprofessional. I would not refer a dead person to get treatment from this company. I had been a patient for 7 or 8 years. So to just get treatment somewhere else would have been such an inconvenience so I stuck it out.
Till one day last year, I had a very bad experience with their staff and the manager. I had to remove my son from being treated after my son's appointment for a cleaning was canceled and they wanted to charge me a cancellation fee. The only reason I stuck with them after this situation is because they did my braces and it would have been to much hassle to have another clinic take over the care.

I took my family in for cleaning, etc. I have full insurance and was assured all treatment was covered by the policy prior to the start of the treatment. They performed and I left. After a year later, I was checking my credit and got a bill for the service that was covered by insurance. I also got a bill for services not rendered. My credit is ruined from this. The insurance said they would have covered it but that too much time has lapsed. After talking with staff and supervisors, and reading the blogs, I saw the common thing was that smilecare has scammed others in this way. Take the business somewhere else.

I went to get a crown done on a previous root canal. While I sat on the chair with my mouth open, the dentist let the assistant finish up so she can do the impressions, another assistant came over and had a private conversation with my DR and the one assisting me, she posed next to me while assistant #2 snapped pictures of her with me in the background, and was said she would posed them on her face book account, I was upset. The assistant #1 kept having a conversation about what she was doing that weekend and talking negative about her co workers, while she took the impressions, she messed up about 3 impressions and on the last one she just said we'll see if they take this one at the lab, the DR was not there through this hole procedure, she was two rooms away working on another patient and didn't once come in to check up on the assistants work.
I had to wait about 2wks for my crown to come in, by then I was out of town and canceled that appt and got a new one, the secretary failed to tell me over the phone my impressions were messed up and had to be redone. When I came in the next time after getting child care for my two children, I was told I had to reschedule to get my impressions retaken because the lab messed them up, which I fail to believe they did. I waited to get a call the next day for an appt and nothing was done, I was in pain and went to the office spoke to the manager about getting my refund back because they had done a terrible job and was disgusted with the service I received.
The manager told me by the following week she would give me a call and tell me what the regional manager (Trisha) had to say about this case. I waited almost 4wks now and not a call even after going by the office and leaving my phone number again for the manager last week. Today Sept. 10, 2010 I went to the office again and spoke to the manager which still wasn't ready with no info in her hand, while searching on her messages she found some info regarding my refund which instead of returning $432, they giving me 20% of this money, I told her no way because the impressions where messed up, the manager said well the lab fees, I responded by telling her if they messed up the impressions there should not be no lab fee, I just want my money back because I suffered when the assistant put my temp filling on while having her conversation, tucking a rubber band inside of my gum's and then the filling, I've always gotten dental work and a bunch of crowns which never once have had a rubber band tucked inside of my gum's. I need this money so I can pay my dentist which I trust to get a crown put on this tooth which I'm suffering discomfort from.

When I had some teeth filled, I was told I needed a mouth guard to prevent grinding my teeth at night. I picked the guard up on June 12. Even before slipping the guard up over my upper teeth, I could see that it was formed lopsided, but I figured someone had to know what they were doing. I wore the guard a few times, even running it under warm water to soften it up to fit. But each time in the morning, my left front teeth were pushed in. In other words, the guard was misaligning my teeth.
I am a very busy woman and it took me a month to call the dentist's office to ask for an appointment to have the guard adjusted. The appointment was for July 23 at 10:30 am. I arrived early and waited until after 11:30 am. As I said, I am a very busy woman; I can not wait all day for them to correct something that should have been molded and adjusted properly the first time. Alter waiting over an hour, I realized that no one was going to correct the guard. I took it along with its case to the receptionist and told her that I had waited over an hour and no one made any effort to adjust the guard. I told her to credit my credit card with the cost of the guard ($98). I left a blank deposit slip with my information with the guard and case.
Since that visit, I have had two Visa bank statements arrive without a credit being applied to it. I called yesterday, 08/24/10, at around 11:45 am. I spoke with someone named Shawna (or close to that). I asked for the administrator. She said manager. I told the receptionist why I had called. I was told the manager was with someone else and would call me later. I provided three contact phone numbers.
Of course, no one called yesterday or today. This is not the first time I have experienced problems with this dental group. I would appreciate assistance in obtaining my $98 that I paid for the malformed guard. If I had continued to wear the guard, I would have to take them to court for the damage it would have caused my teeth. Front left teeth pushed in because of the misformed/molded dental mouth guard. I would rather have my money back and purchase another one (hopefully molded properly) elsewhere. Thank you for your help.

Here is my experience with SmileCare. My daughter needed to get her wisdom teeth removed surgically. The dentist at Star Dental practice on Lower Sacramento Road referred us to SmileCare because it was the only place that would take our insurance.
We went in and they said she had to first see their dentist to get referred to their oral surgeon. She saw the dentist who said she had one cavity and needed a fluoride treatment that would protect her teeth with a special coating for up to 6 months. We made the appointment and went in. She had a filling done. We had the varnish applied. We paid the 40 bucks copay for the varnish. We went home.
They called us right after. They said she had another cavity they needed to fill. Right next to the one that they just filled. I asked if they had filled the wrong tooth because they said that she only had one cavity. They denied that and said that it was mis-entered on her record as 1 cavity. There were two. So we made the appointment and went in.
This time I went back to the room with her. They asked me to leave and wait in the lobby. I asked to see the xrays so I could understand what was happening. Rather than the guy saying "sure, I would be happy to go over them with you" he said "do you know how to read an xray? " Hm. I said maybe he could show me how, so he pulled it out and showed me where the cavity was to be filled. He showed me the gray area where there was a cavity and then took it down. I said, okay so what got filled last visit? He looked through her record and said it was the tooth right next to this one.
So I asked him to show me on the xray. He put the film on the light panel again and showed me a tooth with no apparent difference than any others. He said sometimes there is decay that isn't picked up on an xray? He mumbled out some notes from the chart and said "so that's what happened." Then he said, I think the dentist told you that they found another cavity once she got in there and drilled. My daughter said "no, she didn't even talk to me. She talked to my mom afterward." And I said "well, she didn't tell me." And he pointed to my daughter and said "Well she just said she did!" WTH? My daughter didn't know what the dentist said to me afterward! Good lord.
So I was ready to let it go and move forward when my daughter had a question. She asked if they had applied the varnish to her teeth in the last visit. No he says, we'll be doing that today. They told me last time that it was done and I paid for it then! So I of course let him know that they had told us last time that it was done, and he blew it off by saying that whether it had been or not was no issue since they would do it again today so it will be done for sure. So now I have no idea if anyone knows what they're doing. Later, I would be assured that they don't.
We went ahead with the filling. My daughter complained afterward that the dentist was highly unprofessional with the assistant in front of her saying things along the line of "get this, no not that, why don't you listen? Why are you so nervous now?" When the dentist put a thing around her tooth, my daughter asked what was going on. She said "am I getting a cap?" The dentist said no, told her what the piece was called, and then said to her "didn't they do this last time?" My kid said No. The dentist said "That's impossible!" Later, she told my daughter that she re did the filling she got a few days earlier because it was already "half gone!"
After the deed was done, we went to check out and they told us that she needed to meet with an Orthodontist next. I asked some questions about it and the guy just kept saying, "Don't worry, it's free." That is not my concern at all. Nor did I express that as a concern at any time. My concern was that since she is getting her wisdom teeth pulled, wouldn't it be better to get the orthodontist to look at the placement of her teeth after the impacted wisdom teeth were removed? They will surely adjust after they are removed. Well of course they blew it off and said to do it now, sometimes they don't move.
This was our one and only experience with these people. There is one really nice black lady that works there (Diana I think is her name) and I feel sorry for her that her sunny attitude and talents with customer service are being wasted in this black hole of a bad business.

My, Wife needed a bridge to be done. the doctor (Dr.Lillian) prep the teeth for the bridge. every thing was done but one of the tooth#3 was prep but it was damaged the nerve inside the tooth started to hurt and my wife came home screming in pain. the dentist then told her that she will need a root canal due on tooth #3. and it would cost her $1,039.00 to do and that she would have to pay for it.
well this tooth never had no problems before the dentist worked on it and never told my wife the in case of this happening to her she would need to pay for the root canal out of her pocket. my wife told me the Dr was very rough on her during the prep of the teeth. so why do we have to pay for some thing that the Dr is responsable for this damage!

Since June of 2009, SmileCare has been overcharging for so-called extended treatment when the office was the one rescheduling treatments due to their own unavailability to treat me. Due to my recent pregnancy and my condition of low blood sugar and anemia, they are fully aware that waiting for extended periods of time would be of danger to my health. Numerous times, the office would reschedule my appointments due to the orthodontist taking extended lunch breaks or simply not showing up on time causing her to be behind schedule. On occasion, they would call my house to inform me that the orthodontist would not be there a certain times I was scheduled for an appointment. The office would simply reschedule me for another appointment leaving out that they would charge me later for the rescheduled appointment.
When I received the first bill in June, I expressed my desire to discontinue treatment and they scheduled me for their only opening on August 19th, 2009. They reassured me that I should not be charged due to their unavailability. I have contacted their office on numerous occasions regarding this issue and they promised that they would contact corporate to dispute the matter. Upon contacting them today, they told me that I am responsible for the bill.
Just this past August 19th, I was scheduled for a treatment for my retainers at 9:00 am. I spoke to the head of the front desk department for orthodontics about the bill. He told me first thing before I signed in for my appointment that he took care of the complaint that I had and he arranged for the billing to make the adjustment so I wouldn't have to pay for the bill. Then, they made me wait 45 minutes and then informed me that the orthodontist was running late. They asked me to come back after 10:00 am. Upon arriving at 10:15 am, they then had me sit and wait until 1:00 pm!
SmileCare Company Profile
Company Name:

SmileCare

Website:

http://www.smilecare.com/