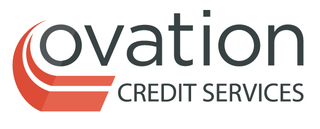 Consumer Reviews and Complaints
I was going to purchase a vehicle and also was preparing for my house so I was looking to clean up anything that could hurt me potentially. I needed to improve negative things on my report. I used Ovation Credit and was with them for six months. Their people were very knowledgeable and I got weekly updates on my report. They were prompt with responses to emails and I found the interaction was great and pretty smooth. The guidance was very helpful and I learned a lot of things that I wasn't familiar with like having too many revolving balances, not worrying about the good debts like school loans, continuing to pay on time but not to worry if I couldn't pay them all off at once, and not letting anything collection-wise get to the report. Sometimes there are things that get sidetracked and you go between the cracks. The next thing you know you're getting a notice for something really small like a $46 bill so you have to stay on top of all those things.
I had a great experience but they recommended a break since there weren't going to be any more changes that were going to happen right away. I saw the results within the time frame that we had talked about and I was really happy overall. I'll be going back to them in the next few months or so because there's one negative stain that still remains and it should be off. I highly recommend Ovation Credit. Someone else that I recommended to them and used them also had a good experience.
I wanted to raise my credit so I could get a house, and to get it cleaned up because my credit had too many miscellaneous things on it that should have been cleaned a long time ago. I've been through several credit repair companies and even used a lawyer once to clean it up and it never did anything at all but Ovation was good. The reps of Ovation used to call me and just check up on stuff to make sure things are cool and give me updates on what they did or what they're doing and what needs to be done. We had good personal communication rather than just online service, wondering what's going on. The guidance I have received is excellent. I refer people to them all the time. They did a great job, my credit is good, and everybody was excellent.
Orenthia, Thank you for your feedback. We love to hear about our clients reaching their credit goals!
Original review: July 25, 2016
I was trying to get my credit score up to par and Ovation Credit was highly rated by the Better Business Bureau. All interactions with their team, which were mostly on the phone, were positive and they were always very serious. One of their reps called me personally once a month and she was awesome. She was always nice and courteous and gave me some positive, honest feedback that I used it to get my credit score real high. Her guidance was great. Ovation Credit told me what I needed to do to get my credit in good standing. They did what I needed them to do. They're good and I recommend them to other people. It was a great experience.
That is fantastic news Alfred!! We love to hear success stories just like yours. Thank you for your feedback.
Original review: April 5, 2016
Ovation Credit Services is the best. They explained the process when I called them up. Their guidance was excellent and I was very informed and extremely satisfied with the outcome. My credit scores are on the 750s, it went up by about 122. Their rep, Lorie, was fantastic. She calls me and gives me updates to tell me what was going on. They said they were going to do something and they did it.
Wow, Thomas! Congratulations on your score improvements. We love to hear great success stories like yours. Thank you for your feedback and your referrals!
Original review: April 2, 2016
Ovation Credit Services has been excellent. Initially, I was referred to them and I've been informed that they are doing good work. They also challenge seven items while most people only want to challenge three out of the seven items, so I decided to go with them. My representative has been fantastic and I have nothing but praise for her. I had experience with other credit repair before and I am seeing the difference in my credit score now. Since I've started with Ovation, my credit score has gone up and I have two of my credit scores over 700 now. I have recommended Ovation to several people already.
How do I know I can trust these reviews about Ovation Credit Services?
639,780 reviews on ConsumerAffairs are verified.
We require contact information to ensure our reviewers are real.
We use intelligent software that helps us maintain the integrity of reviews.
Our moderators read all reviews to verify quality and helpfulness.
For more information about reviews on ConsumerAffairs.com please visit our FAQ.
Ovation Credit's price point was right and they had some good reviews online. I talked to them quite regularly. They called me once a month to update me on stuff, and they had good communication. They gave me lots of information along the way, and they were very helpful. They did a great job for me and definitely helped me get my credit score up, so I was very pleased.
We decided to get in touch with Ovation to repair my wife's credit. Their rep, Amanda, has been really good in working with me throughout the process. She was easy to get a hold of through email or phone. She knows what's going on, she's knowledgeable, and she has good information. I've been with Ovation for almost a year now but really haven't seen any progress. I'm being patient, though. Maybe it just needs a little more time. Overall, the length of time has been more than I expected. There are still a lot of negative items that need to be taken care of.
Ovation Credit was helpful for the most part, but they went overboard and knocked down my credit, reducing rather than increasing my rating. It went all over the place. They increased it and then all of a sudden, something happened and it decreased by 100 points. It wasn't very pleasant afterwards. I can't completely blame them for it. They were doing the job.
I was looking for a consolidated loan for my credit card and when I was turned down, Ovation services was one of the options that was offered but I wasn't familiar with them at all. I read up on them afterwards and as far as what I was reading from the results from some of their clients, they seemed to be satisfied. Their team was helpful and easy to get in touch with. The guidance was excellent. They walked me through everything that they were doing and let me know upfront where my credit status was and what needed to be done to help repair it and it was an easy fix for me. They did a very good job on restoring my credit rating. I would definitely recommend them to anyone who's looking to have their credit repaired.
I needed a few things cleared out of my credit and my real estate broker recommended Ovation Credit. There was good communication with their team and they let me know whatever I needed to do. I did it and it worked out. It was a good experience.
I liked the woman who was my customer service representative. She didn't seem to have tools at her disposal to help me unless she upsold me to a more expensive program than their regular basic program. Since nothing was accomplished, I wasn't willing to pay more.
A friend of mine referred me to Ovation as I had something that I was trying to battle directly on my credit and didn't have enough time to continue to get that rectified. Ovation came in and helped me, but I feel that the process was a little slow. Things could have moved along swifter than the turnaround time I experienced. But their team was always very courteous and professional and the guidance they gave me was simple and easy.
Working with Ovation Credit has been a positive experience. In fact, I'm all set now. My biggest goal was to get to a certain point in our credit rating to obtain a mortgage which I did in June. There were some things that needed to be clarified and cleaned out and their reps were very easy to get in touch with and they kept in touch through email. And, I was able to sign on through the portal which was easy. Their guidance was effective.
I was trying to get a better credit score. I was looking at something and Ovation Credit popped up. I talked to the staff and he told me about the program. It came convincing that it's a good idea. For the most part, my interaction with their team was good. They were very professional and helpful. They followed up with me every month and advised me what I needed to do or what could be done. Overall, it was a good experience. If anybody needed their service, I'd probably recommend them or contact them in the future if I need something.
I did some research on credit repair websites and got attracted to Ovation. I ended up choosing them which is a good thing because I had a great experience.
Their guidance was fantastic. They were very attentive and were more on top when it came to monitoring everything, keeping up on disputes and them getting the information that they needed from me. I never had to chase them, or call and see how the status was on something. They would always let me know. Somebody would always be calling me or sending me e-mails and anytime a dispute went through, I would be able to see it immediately and there will be a direct reflection on my credit report for sure. The lady that helped me was great. If she wasn't available at the time when I would call, she would always call me back immediately.
They did everything that I had hoped they would be able to do and put me on the right track as far as the report and my history went and it's been perfect ever since. I have recommended them many times to many people who've asked me. And if I find out that they have issues, I'd definitely let them know to give Ovation a call.
I wanted to take care of my credit report. My wife had used Ovation Credit before and it worked well for her so I used it too hoping it would work well for me and it did. They sent me a couple of emails and I talked to them once a month. They told me everything was good. When I didn't need them anymore, I called and told them to stop.
I had a lot of stuff on my credit report that I needed to get off, and I was trying to get my credit moving in the right direction. I was paying all my bills, but I had old medical bills that were rupturing me. Ovation did a good job. They helped me in the fact that they got a lot of stuff off of my credit report. My credit score didn't start going up until some of my balances were down. But as far as getting some of the negative stuff off, and helping in that aspect to get me moving in the right direction, they were good. Plus, the credit team was extremely friendly, the guidance was good. There may have been one time that we had a little hiccup, that just happens. If a person needs to get their credit moving in the right direction, Ovation can be of help to them.
I had some delinquent stuff on my account that had been on there for years. I was trying to work on making my credit better. The people at Ovation Credit were wonderful. If I had a question, they answered it. They told me basically what they were gonna do. I didn't have to do too much of anything. They got some things taken care of for me and that helped me to try and bring up my score and established my credit. It was really helpful. I'm definitely satisfied with the service. They're a good company and I've actually referred a couple of people to them.
Our mortgage lender was planning to foreclose our house. And so, I had Ovation get started on helping out with refinancing the house. When they were working on having some things resolved on our credit report, it all came out good. However, I received an email recently that said that they were going to look into something because the foreclosure came up on a credit report recently. They never foreclosed on the house but it shows that, on my credit report, the house was foreclosed on me, but not my husband.
I heard about Ovation from a friend who said they were good as he had been to them to rebuild his credit, so I tried them out too and it worked out great. Their credit team kept me updated on what they were doing on a monthly basis. The guidance I got from them while working on my credit repair process was nice and I liked it up to the point where it was repetitive and nothing was changing, so that's probably why I stopped doing it.
I was needing help with my credit then which was really bad. Ovation Credit seem to have a very nice website and they looked trusted so I sought their help. I worked directly with one lady and she was really polite, knowledgeable, and made it seemed as though there was something that they could actually do as opposed to just promises. And, my credit went up really, really high, so that was really helpful. They have given me helpful points and tips about what I can do and how to continue doing the right thing that I have been doing to improve it. It was nice that it seemed like hand-holding or coached along the way. They did everything that they said they were going to do. It was overall a good experience and I definitely got my worth out of it.
I needed to clean up my credit report then checked the reviews online, and Ovation Credit had the best ones. Their customer service were all friendly and knowledgeable, and I got good guidance from them on my credit repair process. They met my expectations and we accomplished what I was trying to accomplish.
When I called Ovation Credit, I spoke with a girl who was very encouraging. She sounded like she's going to help me a lot so I did a deal with the company. The thing is most of the credit was in the name of my late husband who had Alzheimer's and he didn't know what he was doing. Due to that, Ovation Credit delayed the processing and kept taking my money. I even sent them a medical report that shows my husband what he was diagnosed with but they didn't do that much work at all. I have cut the deal off. I wasn't happy with my Ovation Credit experience at all.
I wanted something to help me improve my credit. I went with Ovation Credit and it was great working with them.
Someone had made a mistake with my Social Security number so I called Ovation Credit and they fixed that. They did a good job so I was happy. All the information was fine as well.
I was trying to repair my credit to buy a house, and I found Ovation Credit online. The process was slow but good. It helped my credit score go up, which was what what I was looking for.
Most of my interactions with Ovation was by email, but we were kept posted about any advancement in the process. I received good service from them, and my credit did improve. I was really satisfied. They were friendly and always available. They really understand the process and guided me through it very well. I highly recommend Ovation Credit Services.
I was looking to fix a couple of issues on my credit. My identity had been stolen and there were numerous issues with my credit report which I looked at and none of the things that were on there were mine. I didn't know how to get rid of them so I did a Google search and Ovation Credit came up. I contacted them and they said that they could help me. I set a monthly payment plan and they said that they would dispute the negative things on my credit report that were not mine with the Credit Bureaus and try to resolve them.
The interactions with their team were minimal and I spoke with a signed representative. She went over the process of how it works and she was helpful. I never got to speak to the main person there. It was a very simple process. They asked me what was wrong with the report that was generated and I would tell them what was and what was not mine. There wasn't any guidance that they provided in terms of credit betterment or improving my financial situation, but it was useful. It seemed like a little proxy service. They told me the items they disputed, the results, and ask what other things I wanted them to dispute.
Ovation Credit was fairly expensive when I used them. They initially charged me about $70. It was later lowered to around $60. This was a couple of years ago. I later learned that I could do my own credit report, find the items that were not accurate, dispute them and then provide the proof to the Credit Bureaus directly as opposed to having them do it. I understand the charge but they didn't make it very clear when I first started dealing with them that it was possible for me to do those on my own as well.
I got in contact with Ovation so I can get my credit score up so I could buy a house. They were very pleasant to work with. Anytime we had a question, we could contact them for anything and we had one of their personal cellphone numbers. They were courteous and friendly. They said they could get my score up, and they did that. It was a very pleasant experience.
I was looking to repair my credit from a couple of blemishes that were on there. I did an overall review search and Ovation was one of the best so I gave them a phone call. The account person who was assigned to me was amazing and very attentive. I would send her an e-mail and she would get back to me the same day. I didn't feel like it was just a standard way to treat people. She really took the time to feature my individual needs and exactly what I needed to do. I felt like I was the only person that she was working with and obviously I know that wasn't the case.
The guidance I got was amazing. Ovation was very upfront and honest about what they could and could not do. Throughout the entire process, I felt that they were beside me, holding my hand, walking me through each process and walking me through each time I needed to log in and dispute something so they were great. They really delivered on exactly what they could do. They did not oversell themselves. I got individual attention and an individual program to help me in what I needed to do with my getting my credit back. It was the easiest and best thing I could have ever done for myself.
Question and Answers - Ovation Credit Services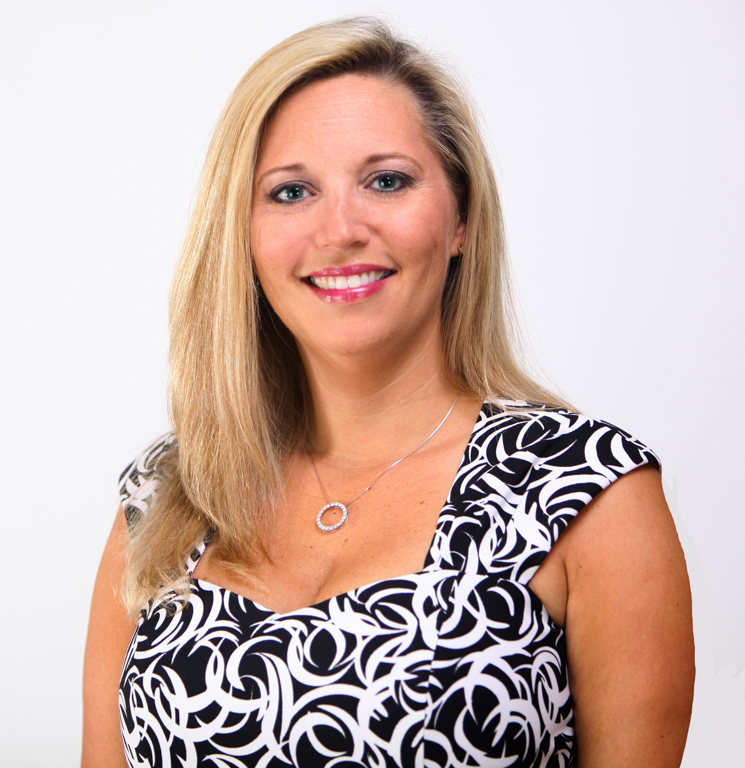 Amy Myers
Director of Business Development
What problem is Ovation Credit Services trying to solve?

At Ovation Credit Services our goal is to educate and assist consumers with understanding and correcting their credit profile as to unlock their full credit potential. Ovation Credit Services works with credit bureaus and creditors to resolve issues with consumer's credit reports. We work directly with the credit bureaus and in some cases directly with creditors to make sure any information that is inaccurate, misleading, fraudulent or unverifiable is either updated or removed from a consumer's credit reports.

What sets Ovation Credit Services apart from the competition?

Ovation Credit Services has been an accredited member of the Better Business Bureau with an A+ rating since 2004 and very few complaints have ever been filed, unlike many of our competitors. We offer digital disputing with Equifax and TransUnion which usually allows for much faster responses from the bureaus in many cases. We also offer each client their own dedicated Case Advisor. This advisor will be there to support the client through each step of the disputing process and make sure they understand what is happening on their case and answer all of their questions. We also have an Online Education Center. It isn't enough for us to help our clients improve their credit profiles, we also strive to educate them on how to rebuild and maximize their credit scores moving forward so that they can reach their financial goals.

What needs do your products or services fulfill, and how do you fulfill those needs better than your competition?

Disputing errors on your credit reports can be time consuming and very frustrating. It can be difficult to get results unless you understand how to combat inaccuracies and misleading information that is hurting your credit profile. Ovation Credit Services understands how the bureaus work and we are highly successful at getting even the most challenging types of accounts updated or removed from your report. We have had success with late payments, collection accounts, charge-offs, bankruptcies, liens, judgments, medical bills, fraudulent accounts and foreclosures/short-sales.

What are the most common misconceptions consumers have about Ovation Credit Services?

Many consumers confuse credit repair with Debt Management. These are two completely different industries. In many cases, if a consumer signs up for a debt management program – one that a company reduces interest, late fees, penalties, etc. and you only pay them each month instead of sending payments directly to the creditor – this usually further destroys a person's credit score. These programs would be an alternative to bankruptcy, but consumers will still have to endure the aftermath of very poor credit, even when creditors have been paid off.

How does Ovation Credit Services measure success?

Ovation Credit Services measures success by the number of satisfied clients we have. No credit repair company can ever guarantee to "wipe all your credit clean", but we have an average of 19 accounts per client that we are able to update or delete from their credit profile. That is significant success! It is also a sign of success when a client refers friends and family. Many of our new clients come to us because we have done a great job for someone they know.

What are Ovation Credit Services values?

Ovation Credit Services has great pride in the high standard we set for ourselves with our clients. We are not like many companies that will sign a person up for service just because they ask for it. If we do not believe we can help a client and set proper expectations for our success, then we will tell a client that we are not the best fit to meet their needs. We will not sign up a client that just filed bankruptcy last month, because that client is not going to see the same level of success as someone that had their bankruptcy discharged over a year ago. We will not sign up a client that is expecting to close on a mortgage in 30 days with the expectation that we will increase their score from 550 to 700. This type of score increase is very possible, but it will take time to get there.

What is something you wish every consumer knew about Ovation Credit Services?

We are here to help! We will answer your questions and guide you through the process to make sure that you not only understand what we are doing but you are a wiser individual when it comes to credit and your personal credit situation.

What are the most common misconceptions consumers have about your industry?

That credit repair is a scam. While there are some companies that are not completely honest or legitimate our A+ BBB rating and stellar reviews online always help clients with reservations about our service feel more at ease.

What is the greatest obstacle your company is currently trying to overcome?

First, the industry perception that credit repair is not legitimate. Second, that credit can be repaired overnight or with a simple "letter to the bureau". We can see results within the first month but in some cases we have multiple items or situations that take longer to update or remove.

How has your industry changed in the last 5 to 10 years?

The nation as a whole has just survived a major economic recession and many consumers fell victim to predatory lending practices, layoffs and the market crash. We have also seen a sharp increase in the number of identity theft cases in the US. Ten years ago, a consumer would not think twice about going online and filling out information that included their name, address, social security number and providing a credit card for payment processing. Today, consumers are much more savvy about protecting their personal information. They want to speak with a person to ask questions about the company and fortunately they are protecting their personal identity more, but in turn, it has increased the number of people we need to handle the influx of calls and emails required to earn a client's trust.

How do you think the industry will change in the next 5 to 10 years?

Technology will continue to play an ever increasing important role in the credit and credit repair industry. We are going to have to find new ways to protect our identity and to help those that fall victim to identity theft. We anticipate that even the disputing process will become more automated and streamlined over the next 5-10 years.

How has Ovation Credit Services grown or evolved?

Over the past 2 years we have seen over 100% growth in our company. We have built strong partnerships with a number of national companies that recognize our abilities to help their clients get approved when struggling to get the financing they are seeking. Consumers are also educating themselves more on the importance of having a good credit profile and seeking help.

How do you see Ovation Credit Services growing or evolving in the future?

We will continue to evolve and expand our products and services to support the complex needs of our clients and educate them on how to maximize credit to make it work for them and allow them to reach their financial goals.

Do you have any advice or comments for your current and/or potential customers?

Credit can affect many aspects of your life. Not just when buying a car or the interest rate on your house but insurance companies and even potential employers rely on credit to evaluate you. Some of the credit issues you have may be self inflicted but, in many cases we find that bad reporting/errors are to blame. Our credit consultation is completely free and we will be happy to review with you so you understand exactly what is affecting you and how we may be able to help. Bad credit is difficult to live with but by choosing our service you can have an opportunity to get a fresh start and build the credit rating you deserve.

Credit is an area that what you don't know CAN hurt you. We send our children through 12+ years of school but we don't do a good job of teaching them about making good financial decisions and how to use credit to their advantage or how to avoid the pitfalls of bad credit. In many cases consumers have already seriously damaged their credit before they are even out of college and many then spend a lifetime trying to overcome the high costs and challenges that come with bad credit.
Ovation Credit Services Company Profile