Consumer Reviews and Complaints
Because of the ineptness of the three credit agencies that are not fair to the consumers, I got with Ovation Credit which was a referral someone gave me. Their team has been very professional and very positive. Their advice was good and it worked. I usually handle Ovation for my son Ryan and my wife Sherry, and we are on a whole pattern now. Everything has been taken care of.
I wanted to see what was on my credit and see how I can fix them up. I like what Ovation had to offer and the personal touch that they are putting in. In fact, I met two people who were helping me with my credit and working with them was nice. Speaking to my case manager was nice. I didn't have enough credit, so she was telling me how to build my credit and I'm doing that. Now, my credit scores are going up, so I'm happy. Ovation Credit is awesome.
I signed up with Ovation the start of 2017. At first I thought they were great. Then they started saying things that just didn't make sense. I would think you would dispute all things wrong/negative on your credit report. They would say they sent disputes out and I would call back and another person would say something else. They claim you couldn't dispute inquiries and tradelines at the same time. If it's not accurate, it shouldn't matter if you dispute. I think they were just stringing me along to make the process drawn out and make me pay longer. They get paid if they get results or not. I just didn't trust them after conflicting statements on my account. The customer service was great but, what they were saying just didn't add up. I would steer clear of all monthly payment credit repair companies. Their only incentive is to keep you paying monthly.
To make my credit better, I contacted Ovation Credit. Their credit team and the guidance I received from them throughout the process was good.
I contacted Ovation to make my credit better. Working with their credit team was good and they were knowledgeable and I kept in contact with them throughout the process. They gave me good guidance.
I had a couple of things on my credit that I disagreed with. One of them was a repo. I could not get recourse from it, that's why I went with Ovation Credit to try it. They disputed and got it off. All three credit bureaus removed it. They did actually get some few other things removed. I paid $69 a month for six months and I communicate through emails. They would send me emails of what they were doing. And send in the dispute letters and what was happening. Then I would get stuff in the mail from Experian about what changes have been made. They did exactly what I wanted them to do, which it to remove the repo and helped me a lot. I would recommend them.
I contacted Ovation Credit to see about the bankruptcy that was on my credit report. They called me periodically and told me what to expect and not to expect, and that they had contacted the credit bureaus. However, towards the end when they weren't doing anything except taking my money every month, they kept trying to find other things to look into, and there wasn't anything. It was just one thing and there wasn't anything they could do about it. They probably knew that at the beginning but whatever. They didn't do anything that wouldn't have already happened by itself. The bankruptcy was almost over and it fell off of our credit report. And instead of telling me that, they just took my money every month, which we were on a fixed income and didn't have that extra money to spend. But I learned that I can do it for free through the credit bureau myself.
How do I know I can trust these reviews about Ovation Credit Services?
739,412 reviews on ConsumerAffairs are verified.
We require contact information to ensure our reviewers are real.
We use intelligent software that helps us maintain the integrity of reviews.
Our moderators read all reviews to verify quality and helpfulness.
For more information about reviews on ConsumerAffairs.com please visit our FAQ.
I had to improve my credit and because of what Ovation Credit offered where they were sending all the information to the credit companies, I decided to go with them. I received an email once a week from their credit team on the updates so I was very informed. They worked with me and I finished their program. My credit had gotten better so I canceled it.
I was looking for a personal loan for debt consolidation and Ovation Credit came through one of the sites that I applied for a personal loan. I filled out the loan application and then I clicked on yes based on the privacy where they said if it was okay for them to share my information with their partners and that's how I got to their website. Their credit team was good. They were always updating me on the processes or whatever we were doing either through phone calls or via email. I felt good about the guidance I received, confident that they knew what they were doing.
I was in the process of building my credit and that was one of the things I wanted to use Ovation Credit for. I read a little about them and I liked the reviews so I gave it a try. Their credit team was very customer-friendly and easy to talk to. They're well informed and they keep me informed before they take a payment. Overall, communication and customer service was great.
I contacted Ovation Credit for credit purposes and the first agent was very good. However, it got a little different when I got another agent. Though the girl they switched with my first agent was still working with me, I had to stop because of my own finances.
I researched credit repair companies and read the feedback on which ones seemed to be legit as I was pretty skeptical. There were a lot of negative publicity out there about using credit repair. I chose Ovation Credit and it was beneficial for me. They went through my charges and disputed everything on my credit report. Once that fell off, they helped my credit rating go up. It was a while ago and they did a great service. But it would have been nice to have had a little educational feature which was the personal piece that I felt was missing. I wished there was a little bit of a coaching because sometimes, people don't understand what they need to do, what the end result is and how to get there on building a new credit. It would have been nicer to have had a little bit more of a personal in-depth conversation because the only thing I got was a call once a month asking if I needed anything. Otherwise, they really helped me out a lot.
My friend and I were cruising the web and we saw something about Ovation Credit Services. We ended joining for a few months. We were primarily getting our credit clean up a little bit. We like the platform that we had seen on the website, so we decided to move forward. We talked to one of the reps and did it. Every month they would contact us and kept us updated which is really nice. Not just take the money and run. So we found out it was nothing. We were in it for three or four months then we discontinued. We saw some of our draw taken off and some of the ones just stopped reporting on our accounts, so it was effective. It was satisfactory. They seem to be on top of it and they were always available when you talk to them concerning one of the issues.
I wanted to buy a house and wanted to work on my credit. Ovation and I are still working on it, and they're a big help. I have recommended their company.
I tried to fix my credit score through Ovation Credit. I paid them their money and tried to let them do their job. I used them for five months and my credit score didn't go up one point. Every time I called them they said that they were waiting to hear back from other people. Nothing ever happened to my credit so I canceled.
I was looking into getting my credit repaired and I was referred to Ovation Credit by a coworker. I received the letters and I faxed it in or took a picture of it. They did what they were supposed to do. However, they're always busy because if I called in and had a question, I couldn't get somebody to answer it. After they got my money and I got my contract, it was "You do your part, we'll do our part", and then get to the end. I didn't feel bad about it, though.
I had some things that I was trying to have removed from my credit report so I decided to contact Ovation Credit Services. I didn't really receive a lot of guidance from them. I don't think they had a whole lot of knowledge and I probably could have done it on my own. It was an automated process. I did most of the process online. You go online and just the letters come out. I remember feeling that they weren't paying a lot of attention to what was going on.
My identity got stolen and no one would believe me, but Ovation Credit helped me. I told them the whole story, and gave them the information they needed to know. It was frustrating without getting someone who knew the legal jargon. And Ovation Credit was able to go through illegal channels to prove without a reasonable doubt that the bill on my record was impossible because I was deployed during that time. I didn't do any purchase while I was deployed. After that, I kept them on as the watchdog with my credit report for many years. They'll run the credit report without affecting me too bad, so I didn't have anything to lose. It was pretty nice and I closed it out just as a precautionary method. But I absolutely recommend Ovation Credit because most people don't know the laws and they know exactly what to do.
Ovation was wonderful. They were thorough. When I called they always were responsive and answered my questions and needs. They did an excellent job and I would recommend them.
I called Rent to Own Your Own Home one time and talked to a lady who I asked how I can fix my credit. She got back to me and gave Ovation Credit's number. It was way easy to get started with them. All I had to do was pay them. I had their service for a little while until my credit was clean. One of the girls called me all the time and the guidance I received was awesome. They took care of me nice and I never had somebody work like that in my entire life. I watched my life get turned around the way it did. Otherwise, I wouldn't be sitting around where I'm sitting today.
Ovation is the bomb and they're awesome. After my divorce, my life was all screwed up but now it's doing great. I'm already long gone from Ovation but they've fixed all my credit for me, also the foreclosure I had through my divorce. My credit used to be at 600 but it's 752 the last time I looked. I own a house, I have a camper now, and I bought a brand-new truck. I pay all my bills on time also. I had a great experience with Ovation and I even sent my friend to them and she has started and has got her stuff all set up. I speak highly of them and every time someone asks, I give their number that's saved on my phone.
I had issues with income and debt so I decided to get in touch with Ovation Credit. Everything went well with their team and the guidance that I received from them was fine.
I looked online at reviews for credit companies and compared them side to side. I had experience with two different credit repair companies. One was Lexington and then Ovation and when I compared the two, Ovation is a little bit better than the other company. They were a little bit more knowledgeable because they would communicate with me a little more than Lexington did and I felt that they were a bit more concerned. I enjoyed my experience with Ovation better than I did with Lexington. However, no credit repair company can really repair one's credit. So, Ovation may have to change that terminology to credit consultant because it's misleading.
I wanted to clear up my credit. My son told me about Ovation Credit and when I talked to them, I decided to go with them. They helped me get my credit score back up some. And the guidance I received was all right.
There were some things that I was trying to get rid of on my credit that were not mine and I was getting the runaround from the companies. So, I reached out to a third-party company who specializes in that to help me out and Ovation Credit was the first one to call me back. I only spoke to one person and she was really nice. She was definitely on top of contacting me and giving the attention I needed. Everything got taken care of about four years ago. And I have recommended Ovation Credit to friends.
The reviews of Ovation Credit that I'd seen looked good. I went with them and they were very responsive. However, it took longer to get everything resolved because I didn't realize that I had to receive my credit report first and then send it off to them. I misunderstood that part. I thought it wasn't clear and they need to give a better explanation of the process of getting the credit report and why it's so important. Nevertheless, they have been very helpful in getting my credit back to where it needs to be.
I once wanted to remove something out of my credit so I worked with Ovation Credit. But with the computers, records were kept back so long that it's very tough because companies can verify. Then I blew a credit. Ovation Credit did the best they could but all I can do is make a dispute. It was a mistake trying to get the mark off and they couldn't clean everything up with the dispute. They did a good job but the only problem I had is when I wanted to quit to go somewhere else, they didn't want me to quit. They didn't want to let go and I had a hard time.
I had items on my credit that I wanted removed so I went off with my sister's suggestions. I contacted Ovation Credit and they got everything done within the first couple of months. I didn't need the service after that. It was a satisfactory and pleasant experience. Their employees were knowledgeable, courteous, and extremely friendly over the phone.
Ovation Credit Services were helpful and very good with me. I got them since I am trying to get my credit score to the way it was. Their credit repair process was good and they've been helping fine. Every time I called someone that is concerned, they got right on and explained to me what was going on.
It's been a couple of years when I had moved and I had real issues with a couple of vendors because they weren't forwarding things, especially like Coles credit card. And although I had gone to the store and paid it, they kept it. So, I needed some help from Ovation Credit to clean those out. It took longer than I wanted it to, but it was good. The lady that I dealt with was very kind and very easy to deal with. She was very easy to reach and talk to. She stayed on the case and kept me updated the whole time. We didn't get everything resolved but it certainly helped very much.
I used Ovation Credit a while back. It was a good experience for me because my credit at that point was not in a good place so it was the first time that I was becoming aware of my credit information. It was eye-opening and educating.
I wanted to make sure my credit was in good standing to purchase a home. I found Ovation Credit online and at that time, it was rated as number one for credit repair. Most of the communication with their reps were done by email and they were quick to respond. There's also just one person assigned to the case so I'm always talking to the same person, which was nice and helpful. I didn't have to explain my situation every time I've made a phone call. Everything was fluid. I don't remember having to do anything on my end. I did not get the home but it did help me remove some negative things on my credit that were hurting at that time. I'd recommend them.
I was referred to Ovation Credit when I was applying for some quick loans and didn't get approved by another company. I was told to go through Ovation and they could help me with my credit and maybe I'll have a better chance to get a loan. We had old stuff on our credit that was either already taken care of or already seven years old but wouldn't come off. Ovation took care of all it.
In every interaction I had with their staff, they were very helpful, courteous, straightforward, and I didn't feel like I was getting swindled or they were trying to pump me for money. I was satisfied every time I talked to them. They were very informative and walked me through step-by-step with everything that they were doing. Every time they send something off or a dispute, I always get an email and was notified of what was going on. Anytime I had a question, I could call them and they were right on top of it. Then when I wanted to cancel, it's the same thing and they didn't pressure me to stay on. Working with Ovation has brought my credit score up almost 200 points in less than a year so it made things a lot better for both my husband and me.
Question and Answers - Ovation Credit Services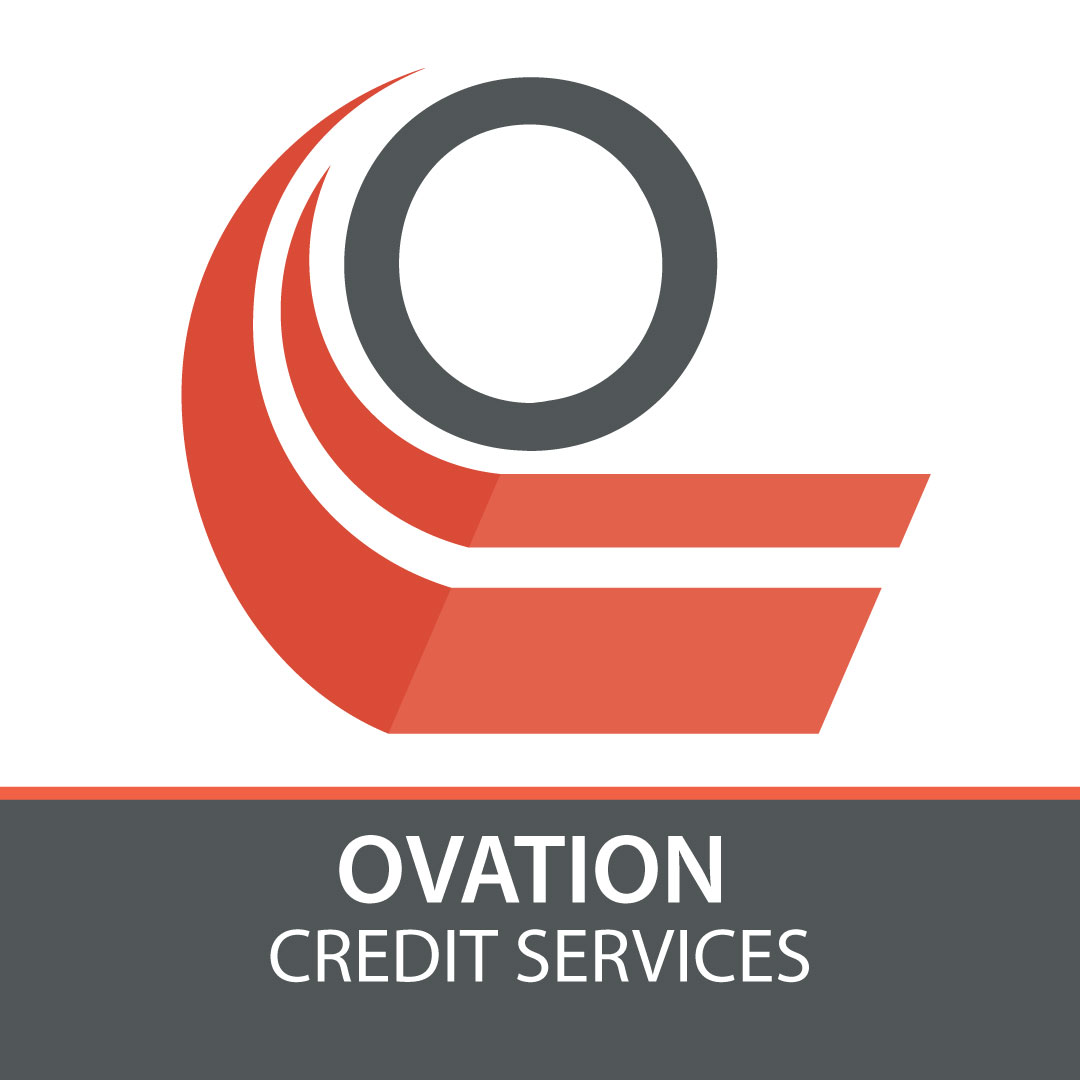 Amy Myers
Director of Business Development
What problem is Ovation Credit Services trying to solve?

At Ovation Credit Services our goal is to educate and assist consumers with understanding and correcting their credit profile as to unlock their full credit potential. Ovation Credit Services works with credit bureaus and creditors to resolve issues with consumer's credit reports. We work directly with the credit bureaus and in some cases directly with creditors to make sure any information that is inaccurate, misleading, fraudulent or unverifiable is either updated or removed from a consumer's credit reports.

What sets Ovation Credit Services apart from the competition?

Ovation Credit Services has been an accredited member of the Better Business Bureau with an A+ rating since 2004 and very few complaints have ever been filed, unlike many of our competitors. We offer digital disputing with Equifax and TransUnion which usually allows for much faster responses from the bureaus in many cases. We also offer each client their own dedicated Case Advisor. This advisor will be there to support the client through each step of the disputing process and make sure they understand what is happening on their case and answer all of their questions. We also have an Online Education Center. It isn't enough for us to help our clients improve their credit profiles, we also strive to educate them on how to rebuild and maximize their credit scores moving forward so that they can reach their financial goals.

What needs do your products or services fulfill, and how do you fulfill those needs better than your competition?

Disputing errors on your credit reports can be time consuming and very frustrating. It can be difficult to get results unless you understand how to combat inaccuracies and misleading information that is hurting your credit profile. Ovation Credit Services understands how the bureaus work and we are highly successful at getting even the most challenging types of accounts updated or removed from your report. We have had success with late payments, collection accounts, charge-offs, bankruptcies, liens, judgments, medical bills, fraudulent accounts and foreclosures/short-sales.

What are the most common misconceptions consumers have about Ovation Credit Services?

Many consumers confuse credit repair with Debt Management. These are two completely different industries. In many cases, if a consumer signs up for a debt management program – one that a company reduces interest, late fees, penalties, etc. and you only pay them each month instead of sending payments directly to the creditor – this usually further destroys a person's credit score. These programs would be an alternative to bankruptcy, but consumers will still have to endure the aftermath of very poor credit, even when creditors have been paid off.

How does Ovation Credit Services measure success?

Ovation Credit Services measures success by the number of satisfied clients we have. No credit repair company can ever guarantee to "wipe all your credit clean", but we have an average of 19 accounts per client that we are able to update or delete from their credit profile. That is significant success! It is also a sign of success when a client refers friends and family. Many of our new clients come to us because we have done a great job for someone they know.

What are Ovation Credit Services values?

Ovation Credit Services has great pride in the high standard we set for ourselves with our clients. We are not like many companies that will sign a person up for service just because they ask for it. If we do not believe we can help a client and set proper expectations for our success, then we will tell a client that we are not the best fit to meet their needs. We will not sign up a client that just filed bankruptcy last month, because that client is not going to see the same level of success as someone that had their bankruptcy discharged over a year ago. We will not sign up a client that is expecting to close on a mortgage in 30 days with the expectation that we will increase their score from 550 to 700. This type of score increase is very possible, but it will take time to get there.

What is something you wish every consumer knew about Ovation Credit Services?

We are here to help! We will answer your questions and guide you through the process to make sure that you not only understand what we are doing but you are a wiser individual when it comes to credit and your personal credit situation.

What are the most common misconceptions consumers have about your industry?

That credit repair is a scam. While there are some companies that are not completely honest or legitimate our A+ BBB rating and stellar reviews online always help clients with reservations about our service feel more at ease.

What is the greatest obstacle your company is currently trying to overcome?

First, the industry perception that credit repair is not legitimate. Second, that credit can be repaired overnight or with a simple "letter to the bureau". We can see results within the first month but in some cases we have multiple items or situations that take longer to update or remove.

How has your industry changed in the last 5 to 10 years?

The nation as a whole has just survived a major economic recession and many consumers fell victim to predatory lending practices, layoffs and the market crash. We have also seen a sharp increase in the number of identity theft cases in the US. Ten years ago, a consumer would not think twice about going online and filling out information that included their name, address, social security number and providing a credit card for payment processing. Today, consumers are much more savvy about protecting their personal information. They want to speak with a person to ask questions about the company and fortunately they are protecting their personal identity more, but in turn, it has increased the number of people we need to handle the influx of calls and emails required to earn a client's trust.

How do you think the industry will change in the next 5 to 10 years?

Technology will continue to play an ever increasing important role in the credit and credit repair industry. We are going to have to find new ways to protect our identity and to help those that fall victim to identity theft. We anticipate that even the disputing process will become more automated and streamlined over the next 5-10 years.

How has Ovation Credit Services grown or evolved?

Over the past 2 years we have seen over 100% growth in our company. We have built strong partnerships with a number of national companies that recognize our abilities to help their clients get approved when struggling to get the financing they are seeking. Consumers are also educating themselves more on the importance of having a good credit profile and seeking help.

How do you see Ovation Credit Services growing or evolving in the future?

We will continue to evolve and expand our products and services to support the complex needs of our clients and educate them on how to maximize credit to make it work for them and allow them to reach their financial goals.

Do you have any advice or comments for your current and/or potential customers?

Credit can affect many aspects of your life. Not just when buying a car or the interest rate on your house but insurance companies and even potential employers rely on credit to evaluate you. Some of the credit issues you have may be self inflicted but, in many cases we find that bad reporting/errors are to blame. Our credit consultation is completely free and we will be happy to review with you so you understand exactly what is affecting you and how we may be able to help. Bad credit is difficult to live with but by choosing our service you can have an opportunity to get a fresh start and build the credit rating you deserve.

Credit is an area that what you don't know CAN hurt you. We send our children through 12+ years of school but we don't do a good job of teaching them about making good financial decisions and how to use credit to their advantage or how to avoid the pitfalls of bad credit. In many cases consumers have already seriously damaged their credit before they are even out of college and many then spend a lifetime trying to overcome the high costs and challenges that come with bad credit.
Ovation Credit Services Company Profile