Vision Financial Corporation
West Harrison, NY
Out of Business
Consumer Complaints and Reviews

I've been getting many harassing phone calls from these people. They will call me 10-15 times. Every time they are extremely threatening and unprofessional. They keep giving out my number to a bunch of spam lines calling me about sweepstakes and "congratulations you've just won blah, blah, blah." It seems to be that each time I've called back, they change their voice operator claiming to be someone new. They demand that I give them my personal info, including my social.. They won't say who they are or why they're calling. Very afraid of them having my personal information, since they all sound like they're from the hood and didn't pass the third grade. Each time I block their number, they use a different number, same area code. This "company" hires the most intellectually challenged people I've ever talked to.

The agent who has kept calling after even telling the manager I will not speak to her. Is completely unprofessional! Her tone is semi threatening that I need to pay her. She's demanding and it almost seems like she's belittling you. I'm disgusted that a company would treat anyone this way. Especially after telling the manager the complaint and for her to still call.

They called me tonight. She wanted me to verify info but when I asked why she was calling, she said, "To collect a debt." I asked, "For who?" and she refused to answer till I verified personal info which I refused to do without knowing. She became very rude and downright nasty. I told her I didn't like her attitude and hung up. Too many scams to simply give my info to anybody.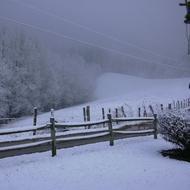 My account was sold to this company and like the others, they would not identify the name until I asked if they were Vision. He wanted me to pay off the acct and contact our children to give us the money. The balance they have is much higher than should be and said it was interest. They must have tacked it on. When I questioned them, he said he would call back in 30 days to get the $7000 payoff. There is no way I can come up with this money. Medical bills are very high due to chemo therapy treatments. He didn't comment on them, just pay. How can they do this? I agreed to pay $100 and they have taken this from my bank acct. 4/30/2015 SAW VISION FINANCIAL PHONE CHECK. They have not given me an acct number.

I've received two calls from these people. As soon as you answer and you tell them they are speaking to who they ask, they want you to verify personal information. The lady was very rude and was being a bully. It was like pulling teeth to get the name of the company she worked for which is Vision financial. I asked who she was collecting debt for. She would NOT tell me. She kept telling me I had to verify my info. I told her I was NOT verifying anything until she told me what she wanted. She then proceeded to tell me that when I was ready to find out why she was calling to call back. Then she hung up.
The second time another lady rattles off her name and stuff. I said, "Who do you work for?" She said, "Vision Financial." I said, "Who are you collecting for?" Again, she would not tell me. She wanted me to verify my info. I told her no. So she told me to have a good day and hung up. I refuse to verify personal info when they won't tell me why they are calling. Too many scams going around.
How do I know I can trust these reviews about Vision Financial Corporation?
672,188 reviews on ConsumerAffairs are verified.
We require contact information to ensure our reviewers are real.
We use intelligent software that helps us maintain the integrity of reviews.
Our moderators read all reviews to verify quality and helpfulness.
For more information about reviews on ConsumerAffairs.com please visit our FAQ.

I had a very bad experience with this company about getting a receipt sent to my email address showing that I made a partial payment towards my debt. They informed me that they could not send me a receipt showing that I made a partial payment because I did not pay in full. I have never heard this before from any company. A receipt can be sent even if it is a partial payment. The manager was very rude and was over talking me while I was trying to speak. Bad customer service to people who is trying to take care of their debt. Overall, besides the manager, the agents were very pleasant and was willing to help me more than the manager.

After disputing that the debt was paid to another collection agency and how they had prematurely report the debt to Experian without notifying me that the account was given to them for collect, after providing them with proof it has been four months since then and they have not deleted the account and have place the account on hold! Which mean the account can't be worked on or removed until they finish some prolonged and fabricated investigation.

I returned a missed call, answered their verification questions, but they wouldn't tell me who they are collecting for. Man used slang & was unprofessional. I finally told him to cease all communications. I have never received a letter.

02/06/15 - I got a call from a local number @ 2PM while I was at work. It was a lady who asked if it was me then she transferred to a guy named Chris **. He said he is from Vision Financial and wanting to verify my address. I asked him what it was for and he won't tell me why. So I told him that if he has anything for me, he needs to mail it to me and stop calling me. I remember the voice. He is the same guy who called me and told me that I owe a same day loan and that I have warrant of arrest.

This company has been calling me for about 1 week now. They think they are tough and intimidating but they are just stupid. When I ask what this is in regards to they will not tell me and the man just says that I am playing games. If you people do not want to tell me what this is about I do not have to tell you if you are in fact talking to me. We can keep playing this game together or we can try to solve the problem and figure out why you are calling me. IF YOU CANNOT BE POLITE AND TELL ME WHY YOU ARE CALLING...THEN DO NOT CALL!!! THANK YOU!!!

I received a call on my cell on Thursday Sept 25, 2014 around 11:45am est. Brian called from a local number so I answered. He asked if he could speak with me by name. I asked, "What is this in regards to?" He responded with "I can't tell you that, I am looking for so and so". He then proceed to argue with me about why I would not provide my social security number or my home address. I asked him repeatedly what was Vision Financial and what kind of business is it. He would not answer my question, so he said to me, "Well I will let you think about it and call you back later". He then hung up on me.
I called immediately back and the person answering the phone would not answer my question either. Oh they have some generic early 90's caller ID because this person stated my name. I asked to speak with Brian and demanded he put me through to his manager, he refused and hung up on me again. All I wanted to know is what exactly is Vision Financial, general information and he refused to answer my question. I called a third time and ask to speak with a supervisor. I spoke with a woman and she stated that she could not answer my general question because it was a "privacy issue thing". But they wanted me to violate my privacy because someone I don't know calls and asks me to confirm my social security.
At that point I informed her that there was an apparent lack of customer service and she became defensive and argued with me as well. I realize this was a very wordy comment but it must be said. This company is a debt consolidation firm and I am not happy that a third rate credit union has my personal information. Be very careful when dealing with this business. If their customer service is indicative of their quality assurance then they are not to be trusted!

Since they have been blocked from anymore payments, they have continued to call and leave non-working numbers to call them back on. I was able to grab the call in time to speak with the same person who ran my payment twice and caused this nightmare - She transferred me to her supervisor, who spoke like Jethro Bodine and was arrogant like Donald Trump. He did look into my records and realized THEY had made a mistake and he was going to work on it. A few days later they actually credited my account for the charges I received from their error. Not all good though - NONE OF THE PHONE NUMBERS THEY LEAVE OR HAVE LISTED WORK!!! I still think they are part of a Nigerian Scam!!!!

I set up a re-payment plan with Vision Financial - a mere $50.00 a month to be taken out on a certain date. Their over-zealous agent charged me twice in 2 days, which led to 3 Bounced check fees. I called them immediately and was given a Floor Manager who made me run to the bank for proof of all these transactions. I faxed them as she instructed. I called back for a month and was given a runaround by Sharon, the manager. I started looking for another number to contact and, lo and behold, EVERY number listed for them is now a NON-WORKING Number. I spoke to the young lady (Tanisha) who caused this nightmare when she called in under a false number and she transferred me to her Floor Manager again. He was more concerned calling me a liar when I told him their phone numbers are no good, than resolving my refund. I have blocked their payments from my account, until someone can prove that they are a licensed legit company in the United States and not some Nigerian Scam.

I get a call on Fri about a 1st Premiere CC bal. I told the gentleman that I just lost my job 2 weeks ago but what kind of payments are they needing. I told him I could do $40.00, he said min payment must be $50.00 so I said ok. They took out $150.96 which was all I had in my account. I called right back and they put me on hold forever and claims they would reverse the charge. I asked for proof by email. They stated they couldn't do that but that the credit dept knows about the mistake and will correct it. All I got was "we apologize." I called on Sat, message said they are open but the voice message hung up. I reviewed lots of complaints about this company after the fact. Something should be done about this type of stuff. I was willing to work with them even though I have no income coming in and they took all I had and no refund yet.

After checking my credit report, I found this company name along with a fee of $480.00 showing up as a collection item. I have no knowledge of this account. I will be reporting this company to the Better Business Bureau regarding fraudulent account being placed on my credit report.

They called my residence. They were looking for someone who has never lived here nor ever had my phone number (I have had the number for 20 years). I was hung up on twice. I called back and asked for a supervisor. The lady was nasty and rude when I explained no one was here by that name. When I asked her to identify her company and her name, she got nastier and hung up on me. It is bad enough that they would treat a defaulted debtor this way. But I don't even know the person in question.

Got a call today, and when I called them back from another number, the woman who answered said their name is Vision Financial. And when I asked what kind of company they were, she gave an exasperated sigh and hung up on me. So, I called back and got a very rude woman on the other end. She wanted the number they had called and said that they didn't call the number shown on their caller ID. I said, "no, of course not, I just wanted to know who called me." She then asked for my phone number to see if they had the right number. I told her no, I wouldn't give my number, I just want to know who called me. Then she said, "ma'am, what are you hiding?" I promptly hung up on her. I have no debts, and I don't know of any reason they would be calling me.

They called asking for someone who is not me. I told them so and the first caller Sherry called me a liar! The second person not sure of his name was even nastier and I could not get a word in. I then called them and asked for a supervisor who was a Mr. **. He was equally nasty. What the heck kind of country do we live in anyway that people are allowed to call anyone and be downright nasty! I have a small baby I care for and can not take the stress from these type of calls at work.

I was called two times on Thursday, 8/12 and Monday, 8/16 by two different reps regarding an old expired debt. According to Illinois law, there is a 6-year statute of limitation on collection of debt. The numbers I got calls from were 866- and 877- on my personal cell phone. I told them I do not recall the debt they mentioned. They gave me a file number to check into and said they would call me back. They are violating FDCP law. And I am feeling harassed getting called twice in one day about the same thing.

Harassing phone calls were made to my cell phone repeatedly after I advised them that I did not want them to contact me. They called 11 times on 7-13-10 between 8:37 am and 8:59 am from the following telephone numbers: 888-902-6227, 866-692-6802 and 877-342-1157 and again today, 7-13-10, at 1:28 pm and 2:54 pm.

I got a call starting just 2 weeks ago, from then on it continued. This company is a collection agency threatening me to make a payment on a old debt that is expired by PA limitation law. I tried explaining this to them several times. They keep threatening me and downing me over this old debt. The guy I talked to, Jamore, said he that had my credit report which I know that my credit is bad. I'm trying to fixed that now. But he began downing me over all the debt I have on my credit report, talking about debts that has nothing to do with this case. He told me I made a payment on 2/26/08 which is no way close to the truth. I told him I never made a payment because I know that will start the time line all over again of the limitation law. He told me that I did ask for proof, several times, of what type of payment, with a check or credit card and with the name of the bank. He failed to do so.
So he called me back on 7/8/10 and told me that they must have made a mistake by putting someone else's payment of $141 on my account. So I explained to him that I'm not paying on a expired account because I never made a payment. That was a mistake on there part if there ever was, then I hung up. Then he called back on 7/9/10 telling me that he showed proof that I made a payment, which he didn't, and I never made one, and that they're going to proceed trying to garnish money from me over a expired account. They are using fraud by making a payment on a old expired account to start the limitation time line over again . I never made a payment. He said that it was made by KB which I don't know who that is or what. During 2008, I didn't have a credit card or a checking account. Please look into this, they are using fraud to start limitation time over.

Vision Financial Company is calling me several times a day since mid-July, 2007. They call in the evenings, past 8pm and on Sundays. They do not leave messages. The few times we have spoken, I have told them they are incorrect in stating I owe any debt. However, they continue to call. I just received another call, and today is Sunday. They have refused to give me anyone's name in full, only first names.
They have used up as much as 136 minutes on my cell phone account in one month, causing me to incur overcharges of .25 cents per minute. They have harrassed me in numerous way in terms of refusing to stop the calls when asked.
Vision Financial Corporation Company Profile
Company Name:

Vision Financial Corporation

Website:

http://www.visionfinancialcorp.com/