Consumer Complaints and Reviews

I signed up with Pittsburgh singles after a high pressure sales pitch. I thought it was a safe way to meet women! But no I paid for 6 met 4 woman which I had nothing in common with and none were my type. I asked for a certain body type and I got the opposite every time. I was lied to and ripped off. They are a total scam! Save your money because they will lie right to your face! This company needs to be stopped and they should all go to jail. They lie and steal your money and you never get what you paid for!

During the interview I was told there was no time limit on my membership. If I met someone, I could take the time to pursue that relationship, and if it didn't work out... 6 mos, one year, two years, whatever... just call them and resume the match process. They are now out of business, without giving me any notice. Also, when I pulled out the contract, I see that it says something completely different... that I had only 12 consecutive months to suspend my membership. Again that was not mentioned when I called to temporarily suspend my membership. Please advise if I have any recourse.

This is the worst dating service ever. I was tired of the Match.com rat race and decided to invest money and join an 'exclusive' dating site that did much of the work for me. This was to include a detailed background check as well as compatibility research. However, based on the very first date I had, this was definitely not the case. The first date I had told me he had been in jail before. When I asked LA Singles (Two of Us) why they hadn't told me this, or done a background check, their reply was that they had deemed the reason for his being jailed as acceptable. Additionally, this person was not financially stable. I paid thousands of dollars to LA Singles (Two of Us) to weed out this sort of date on my behalf and after the first date I could see they were not living up to their commitments.
My resolution was to ask for a refund and no longer date anyone they recommended. I have tried now for 3 months to get my money back and I cannot get them to return my money, my phone calls, or even give me an owner's name so that I can pursue this through legal channels. I've been to the BBB and they are doing what they can but I wanted to warn others so that this doesn't happen to them. Do not even consider using LA Singles (Two of Us). If you had similar experiences I encourage you to go to the Better Business Bureau or Consumer Complaint Agency.

I called this company after hearing about it from a friend. I wanted to get some information about the costs as compared to signing up for an online website and the likelihood of success in meeting someone of similar background and education. I was told that they could not give information out over the phone and that I would need to set up an interview in the office to get that information. I agreed to do so and set up the appointment for later that week. I should have known when at that point that there was something wrong.
When I arrived, I was put into a room and given a questionnaire to fill out. I was then visited by their "top salesgirl", Kayla. Make no mistake, this girl is smooth and very good at what she does, deceiving people about their company. She spoke with me for a few minutes and then gave me another set of papers to fill out regarding my personal information and income. She then came back in and talked with me for a few more minutes about what I was looking for. I asked her at every point along the way about the costs. She said she could not determine that until she had all the information about me and what I was looking for.
After about 3 and a half hours of being held hostage in this room, she came back in and told me that she had a special deal. Regularly a 6-month membership would cost $8,000, but if I signed up today they would reduce that amount to $6,000. At this point, I was tired, feeling overwhelmed and quite frankly feeling like I could not get out there without signing this document. Unfortunately, I signed the documents. IF YOU ARE STILL READING THIS, DO NOT SIGN THE DOCUMENTS. THEY MAKE IT ALMOST IMPOSSIBLE TO GET OUT OF IT ONCE YOU DO. THEY ARE SLICK AND THIS IS THE BEST SCAM I HAVE SEEN IN MY LIFE.
I realized immediately that I made a mistake and called to tell them I changed my mind. I was told that I could not back out of the contract once it was signed. I could not get any of my money back. I then called the bank to stop payment. Because of the contract, they were not able to dispute the claim.I am in the process of working with my lawyer to get this resolved and get my money back. But there have been a lot of sleepless nights through this ordeal. I have since signed up for an online website and met a very nice gentleman, and we are getting along very well.
PLEASE TAKE MY ADVICE AND STAY AWAY FROM THIS COMPANY. THEY ARE A SCAM AND I WOULD NOT WANT ANYONE ELSE TO GET CAUGHT UP IN THEIR DECEIT. IT IS DISGUSTING!

Promises of quality professional meet ups a scam. Said they would send my complaints of poor and totally opposite matches to corporate. I've asked for a refund. No call back. Stay away. Want to be part of a class action suit. This company (South Jersey Matchmakers and their affiliates) are ripping off innocent people looking to find their matches as promised by this company. Thousands of dollars to join. Con artists. Wish I read the consumer reports before I joined. Been a very disgusting and stressful experience. Want them shut down. Suck how they con vulnerable people.
How do I know I can trust these reviews about Two Of Us?
672,188 reviews on ConsumerAffairs are verified.
We require contact information to ensure our reviewers are real.
We use intelligent software that helps us maintain the integrity of reviews.
Our moderators read all reviews to verify quality and helpfulness.
For more information about reviews on ConsumerAffairs.com please visit our FAQ.

I joined Pittsburgh Singles (previously The Two of Us) on September 12, 2013 in Greentree, PA. I had answered a questionnaire online thinking it was going to direct me to a singles' site. That did not happen. A lady called me the next day to schedule an appointment for me to gather information regarding their services. She promised me it was only for information exchange and I would be interviewed by a psychologist for a personality test.
I went to their facility which is very attractive and furnished beautifully. I was impressed with the professional atmosphere. A lady came out to greet me, ushered me into her office. I believed she was the psychologist. NOT. She was a high pressure salesperson, so it turned out. Initially she was just warm, friendly and asked me questions about myself. Later she acted very much like a timeshare salesperson. She had me sign a contract for $3411.00 telling me that I had three days to cancel after I balked at the cost. So, I figured I had nothing to lose. I'd go home, do the research and if they were Ok, I was Ok with them. They bum rushed me out the door after I signed. I thought maybe because it was approaching 5:00 pm. Turns out, that wasn't the reason.
After I got home, I got on the Internet and saw that their history with the BBB was horrible and they had a rating of F! I immediately called them to cancel (less than 3 hours). I was told that I was out of luck. To make a long story short, I went back and forth with them, the BBB and the Pennsylvania Attorney General's office. In Pennsylvania, we have no recourse and they do not have to allow us to cancel within three days. They denied saying that to me, but YES, they did say I could cancel within three days.
After I lost this battle with them, I decided to go along and maybe I would be lucky with their service. NOT! They are just terrible. Everything written from all the others is true. The matches were awful ... just awful! One guy tried to solicit sex almost immediately. The rest were just lackluster. One guy smoked. One guy didn't show up for the meeting. One was anti-Catholic (I am a devout Catholic). One guy was on oxygen (I told them I wanted to meet someone who enjoyed travel and being active). One guy was living with another woman. Another was still married. The last one just wanted to talk about music and didn't enjoy travel. The guy that was my closest match was the one that was still married but living apart. No divorce or legal separation was even filed as of the date we met. There was no connection between us anyway but he was the most presentable.
I am almost finished with my match numbers. I am totally disgusted with this company, I wish I could be part of a class action suit to get at least some of my money back. I am a retired widow and really hate the fact that I was swindled by this group. STAY THE HELL AWAY FROM THEM!!!

I also bought into their sales pitch and was so disappointed... Did not meet one person that I was compatible with and from day one it was miserable. I attempted within the 24 hour limitation to get my money back and of course they said no. The first match even tried to solicit sex??? Class action lawsuit sounds good to me.

I was called out of the blue by this company in July 2012. The lady said she got my info from some singles event I had previously attended. This should have been my cue to hang up right then because the only thing I could even think of that she could be referring to was some mixer/social I had gone to with a friend several years prior. When I told her that, she proceeded to say, "Well, are you still single?" Pressured me into setting an appt at the office and when I saw the first lady I should have ran because her appearance left nothing to be desired. Extremely high pressure, proceeded to ask several leading questions, perfect for our demographic, many guys that have lots of money and "can afford to date you".
First off, leading with money is one of my number one turn-offs and frankly, I can afford to date myself. I'm not looking for a sugar daddy just loyalty, integrity, physical chemistry, and general compatibility, maybe a common interest or two. Needless to say, I was still suckered into joining and I went out with 3 guys, none of which resulted in anything. By December, I was fed up because while they would send me referrals none sounded anything like what I had asked for. Finally in Feb or March 2013, I told them to put me on "hold". I was done and had decided to just cut my losses and chalk it up to a lesson learned. But all of a sudden in the last few weeks they have been calling me. I have not called them back but after reading all of these other reviews, I'm thinking I may need to make time to see what they have to say.

This company is a complete sham. Signed up September 2012 for 8K. Yes, I know, crazy amount of money. In 8 months, I received one reasonable profile, the few others were in no way men who fit the characteristics provided. During this same period the company had high employee turnover, unethical disclosure of two other clients accounts, no customer support, three address changes, multiple DBA's used and a breach of my contract. I sued firm in February 2014 in Harbor Court Small Claims. I won and received over 1/2 of the monies paid. The company appealed and lost. The verdict I received $7500 plus court fees. BOTH COURTS AGREED THE COMPANY WAS IN BREACH OF MY CONTRACT. SEE FOR YOURSELF, COURT #**.
Also, if you check out Consumer Affairs, Better Business Bureau and Yelp, many people make the same claims. After waiting 30 days, I still have not received my monies. As a result, interest and other fees are accruing. Not a surprise the company has not paid. This is "par for the course" with this firm. They are an unethical business. I am in the process of pursuing legal counsel to collect the monies. STAY AWAY FROM THIS FIRM. THEY OFFER FALSE SERVICES FOR A HUGE FEE. A COMPLETE SCAM.... SHAME ON THIS FIRM.

I came across their website and called them for more information, and was told that I needed an appointment to come in to their office. During the Sunday mid afternoon office visit, I repeatedly stated that I was there for information only, and that I had trepidation about entering the dating world at all. I was interviewed by a very fast talking lady who used a lot of flattery and leading questions, but did not seem responsive to my concerns. After a two hour session of this high pressure sales hype she presented a bunch of papers, which she held on to while I was to sign and initial; the papers were snatched away before I was given the opportunity to read the "fine print". I was then given an envelope containing copies of what I had signed and hustled out the door.
Upon reaching home, I carefully read over the papers, realizing what I had just done, and that I had foolishly fallen for a sales pitch by a highly skilled and trained salesperson, not a "counselor" as promised. Within six hours of leaving their office, I sent them an email notifying them that I did not want my application and "background information" to be processed, to which they did not reply. A registered mail letter to them a few days later did get a response. They were adamant that once I stepped out the door I was obligated with no recourse and no possibility of a refund on my credit card in an attitude far different from the sweet, flirty, persuasive, and overly friendly tone used at the "interview". I am extremely angry and upset that I let myself fall for this moneymaking scheme.

This is a rip-off company. I was hesitant from the start to join but was talked into by the Marsha in Westwood (no longer there of course) saying they had so many quality men and that I was so pretty, etc, etc. They took my hard-earned thousands and provided basically nothing. They didn't ask me any pertinent questions about my personality, my likes and dislikes. When I have complained about the dates they have matched me with, i.e., nothing in common, they try to pacify me with sending another "un-match". No photos to view so you basically have to go on blind dates with men they say are so fabulous! I have yet to be matched with anyone remotely compatible with myself. I have talked to a few men that said they hardly paid anything to be a member. This is a scam and is so unfair to people who just want to meet quality people that you will have something in common with. They are NOT matchmakers in any sense of the word. I am a better matchmaker than them and I work in a totally different field!!! Keep your money in your wallet and don't get hoodwinked by these scam artists!!!

After reading all of the negative reviews for this (which I did not even know this was the company's name, they called themselves NJ Singles and Philadelphia Singles) I am horrified that I wasted this much money. I just joined recently and already have serious complaints... I got my first match and talked to him on the phone and come to find we have nothing in common, he was extremely negative and complained about other women he has dated, and then somehow found me on LinkedIn and looked at my profile! So of course the next day I complained and the matchmaker, while she did listen to me and stated that she would not count him as one of my referrals, she then proceeded to set me up with a man who was older than I requested and who she was unsure if he wanted any more kids when I clearly stated my age limit and that I wanted children.
When she tried to "sell" me on these matches that did not have what I am looking for, she clearly did not listen to what I wanted and seemed to try to sell me on things like they are "fun" and that they "do well for themselves" as if I am some time of gold-digger, when I clearly stated that I do not care about a man's income or surface stuff, I care about his personality and integrity. So, I called and complained again and they gave me a new matchmaker who seemed to understand me better, but so far I have not had any new matches.
I joined this site because I have a feeling that I will need to also be involved in a class action lawsuit and looking to join others in that pursuit. I feel that they preyed on my vulnerabilities of being frustrated with online dating, saying that they needed more people like me - that my demographic was "perfect" for this, that they would get to know me personally and to get ready to meet the "one" and to have a committed relationship. Like others on here, they also gave me a discount when I said it was too expensive for my budget, but not NEARLY enough for the service I am getting, which I would have paid far less for. So far, the matches they sent me are NOTHING like me and not what I asked for. And for this kind of money, they should be close to perfect. And since reading these reviews, I am even more skeptical. I am interested in talking to anyone who might be starting a lawsuit so I can get involved. Thank you.

I was called by this service called New Jersey Singles. The women on the phone said they specialized in match people up with 72-point Common interests, which included hobbies, activities, overall the same type of person you are and would like to meet and so on. They ask you to go to this interview with a person (Pam) that will explain how they do this. I was told they match you to a person that has and is very very close to your compatibility, that is why our service is so distinctive and it works. She (Pam) says, "We have 7000 members in New Jersey and we have a A rating with the Better Business Bureau, with no Complaints," which is not true. I also have a complaint in And I'm filing one with State Attorney Office which also has a complaints against them (see form).
I was told "I have a person for you," from Pam. After a few hours of sales BS, I was opting Not to go with their program, it was too expensive so Pam dropped the price and I opt not to again So she drop the price again and more of the sales pitch They persuade you by dropping the price. Pam guaranteed as 99% of the member are placed because they have people that are from upper income bracket and spend this amount of money because they are serious about meeting the right person of interests. Pam also tells you to call her If you need to her if you have any concerns.
After joining on the 15th Sunday or Monday of September I call Pam to ask a question. She never returns the call. 9/20 (many times after that also) Called to complain , left Message for Pam with Maggie. No return Phone call - 9/28th - I called and complained to anyone that is in the office. I get Maggie, I told her the story, 9/30 - I called and complained to Darleen (who is no longer with the company). Then called to complain to Pam again with No return Phone call. 10/3 - I called once again, Complained to Amanda (who is no longer with the company) and Called Maggie, left a message for Pam once again with no return call. I have called every week To complain for NO SERVICES RENDER TO Pam, Maggie, the Bridgewater Office, Member Services office in Colts Neck. I called Darleen, Amanda, Sue and any person that answered the phone every week. This is a Scam.
New Jersey Singles Colts Neck New Jersey - anyone out there that is thinking of joining a dating or matchmaking service, please be aware this service claims certain things and will tell you anything you want to hear but be careful when signing their contract. The woman that sold me on the service did not verbally tell me how the service could match me with anyone they wanted to. I was very adamant what I was looking for and told them not to match me with certain people and the woman never told me they could match me with anyone they wanted to. They set me up with 3 dates that I told them to never match me with. Those are the only ones I went on.
After that I quit the service losing the money I gave them. They would not refund the money that is their policy. I just want anyone out there to know what you are getting into with this company. I would not recommend them to anyone. One of the woman I met on a date for the service told me the same thing happened to her. Beware of New Jersey Singles. They prey on people and they seem so overly nice on the phone. If you sell a service then deliver what you tell potential customers don't hide what you do behind a long contract that the words are so tiny you would need reading glasses to read.

When I first went to the service, I had tried the online dating services with poor results. They assured me that things were different with them... but quite the opposite. I paid an exorbitant amount of money to have 6 referrals from which NOTHING ever resulted on a serious relationship. Once they get hold of your money... forget it!!! This was one the worst wastes of money and time of my life! PLEASE DO NOT JOIN THEM!!!

Paid $2500 for my daughter 9/18/2013. Promised 8-13 introductions that were supposed to meet my daughter's requirements. So far, only two which were unaccessible & was told they would be credited. Nothing else! It's now 12/17/2013. Just a scam!

I was promised a certain number of referrals over a certain amount of time. Come to find out, way down the line, that a referral to them just constitutes an email referral. It does not matter whether you meet or go out with the referred person. In every instance the referral was nothing like what I was looking for. In fact when I was telling them what I was looking for they refused to honor my request.
I am interested in filing a class action lawsuit against this company. Please send me your email address so that we can begin compiling a group for this. I read it takes fifty people. This should not be hard to accomplish. Please email me at **. I will compile a list and communicate with you through your email. Let's get our money back. There is no way we can lose this case. Taken advantage of, just like you.

After a horrific experience with Two of Us which lasted more than two years, I could no longer stand in the wings and watch them laugh all the way to the bank while they pocketed my money and provided ZERO in return. In fact, not only did they NOT provide anything they had contracted with me for, rather, they added insult to injury to my post-divorce self-esteem. After keeping very detailed records of my experiences with Two of Us, and after trying to amicably resolve my situation with their corporate offices, namely through their Corporate Attorney, I filed a small claims lawsuit against them in District Court. I admit I was flattered that they did send their corporate attorney all the way from Michigan to Pennsylvania for the hearing, as I had to bring my 10 year old son due to the lack of childcare that morning. I chose to represent myself while their corporate attorney and their KOP Office Manager tried to appeal to the District Court judge that they virtually owed me nothing via the contract we had executed. However, the judge wasn't buying it and ruled in my favor granting me a full refund of my money plus court costs and fees. And, now here's the rub....
Even AFTER getting a court judgement against Two of Us (in my favor), they have YET to send me a refund check which, if this was a criminal case, they'd be in contempt. So, I'm moving onto round two with The Two of Us and won't be stopping until I feel vindicated. My suggestion to all of you is to keep meticulous records of your experiences with Two of Us. Then, take them to small claims court. The judges are not clueless and know Two of Us is less than reputable. Hold their hands to the fire one by one. Maybe after an Attorney General somewhere sees the pattern, THEY will go after them, as they did their parent company TOGETHER....years ago. Good Luck and stay tuned. I'm just warming up...

I have never written a review for any company before, but I feel it is the right thing to do to warn potential clients about The Two of Us Matchmaker Organization. It is a SCAM!! I WOULD TELL EVERYONE TO NOT GIVE THIS COMPANY ANY MONEY TO JOIN!!! The interviewers are EXTREMELY high pressured and you will get NOTHING in return. I only had 6 matches in a one year period that were NOT CLOSE to what I was looking for, and discussed during the interview process. I was told that they DID NOT HAVE ANYONE TO MATCH ME WITH. If they were honest during the interview, then I would have never joined. My matchmaker who was assigned to me was constantly being changed, because they quit regarding lack of organization and lack of integrity from their superiors.
I was also switched to different offices from Central Jersey to North Jersey and then to King of Prussia. Months went by in between matches and after spending thousands of dollars and many complaints, I contacted the Better Business Bureau with no success of recapturing any part of my investment. After seeing the report on CBS, I realized I wasn't alone in my complaints. This company should be shut down after I am compensated!!

Signed up for this service last year. Stay away from them. Just after paying the fee, Laura asked if I knew a particular person. I stated I did and that it was my ex-husband. She proceeded to tell me he was with the same service and that he was losing his mind. Laura stated that he "was ready to jump of a bridge" metaphorically. She also discussed another client who he dated, Leslie stating she dumped him because he would not give her any space. Lastly, she stated that my ex had gone through hypnosis in their office. This was an unbelievable breach of privacy and I demanded my money back. She refused, and here I am.

I was relentlessly pursued for a face-to-face interview out of their Houston's office. I finally agreed out of curiosity. It was true that the lady whom I met with should have won an Oscar. I was basically promised everything that everyone else had written about. Successful professionals, men who not only met, but exceeded my standards. After a contract and $3,800 later, I received 4 referrals. The first man stated that he was on the inactive list, but was nice enough to go out to lunch with me. The second referral stated that he was inactive as well. The third was even more special. We had 4 phone conversations, in which he complained incessantly about his late wife. I went ahead and met him for lunch just to give him the benefit of the doubt, but his appearance was the complete opposite of my expectation, and the tirade against his late wife continued. The fourth referral didn't even bother to call me back. After the fourth referral, I received a couple of emails stating that they were trying to work on my match. I was totally disgusted, so I told them to place me on the inactive list. I would love to take them to court and get my money back, or at least shut them down!

I signed up with this company in June 2013. Here it is September 22, 2013 and to date, have not had a single date. Pun intended! I received my first match approximately 2 weeks after signing up. To make a long story short, he called me after the 2nd call and said that he was on his way to a location to meet me for our first date - HOWEVER - a date was never set up or confirmed that we were meeting on this particular day! Supposedly he was a IT consultant (wow!) - an IT Consultant who doesn't pay attention to detail!!!! He also told me - unsolicited - that he never provides feedback on the dates he has as a result of the personal introductions he receives from NJ Singles. HOWEVER, I was told that if I didn't provide feedback, I would not receive any subsequent introductions.
Needless to say, I was not interested in this person. The 2nd introduction I received - NEVER CALLED. When I called NJ Singles, I was told to give him a chance because Chris was a nice person. When I told them about the first intro - the IT guy - they were very defensive and became combative when I expressed concerns about paying a great deal of money for what they sold me - AN EXTENSIVE DATABASE OF PROFESSIONAL MEN (doctors/lawyers/business owners, executives)! I called them and stated that I wanted my money back and told them that I didn't trust their abilities to find a suitable candidate to date. I asked them if they have men on the payroll to take out women who sign up with their agency? I was not being flip. I truly wanted to know if this was the case. Would you believe that almost two months went by before they sent another "introduction" - who by the way, NEVER CALLED. They called me to see if he did call and stated no and stated that I was no longer interested in their services and reiterated the fact that I wanted my money back. That's when they flipped the script and told me that I was not giving their service a chance.
I was driving at the time and almost had an accident because I became very angry at the fact that they were not taking ownership re: the bill of goods they sold me. They went further and stated that I couldn't get my money back because of the contractual obligation that I had with them. I then stated that I have contacted the BBB regarding my experience with this so called dating/match making agency and that I am no longer interested in their introductions and the only thing they could do for me at this point is to respond to the 2 complaints I made against them with the BBB. After all, I am a single parent who saved money for a long while to solicit help from such an agency. I told them that it may not seem like a lot of money to them, but to me it is and again, told them that I wanted my money back.
I asked them why did it take two months for someone to call me back after I expressed displeasure with their service and I was told that their system was down - HOW CONVENIENT! I was told that's why they were calling me "manually." Once again, I told them that the quality of individuals was not what I signed up for and that I would just assume taking my chances on websites than to deal with them any longer. I am prepared to go to the NYC area media, my congressmen, and my state consumer protection agency. I have just compiled the contact list for my next move. I do not want to pay any attorney for obvious reasons.
I pray to God that they do not get away with taking my money or anyone else's money and have not delivered on the services they claim to have the expertise in. It is a shame and sin for a company to prey on the loneliness of adults who are seeking companionship at a hefty price. PERHAPS WE CAN GET A CLASS ACTION SUIT GOING.

I joined Two of Us in Oct 2012. I didn't even think of googling the company. I am a very busy professional and squeezed in an appt last minute. The sales lady should win an Oscar! She had me hook line and sinker. I haven't even met ONE guy and it's almost been a year!! I have had matches but they were not quality men or opted out to meet at the last minute. I would like very much to sue this company. If anyone is serious in joining me, in the Pittsburgh area, please reply back.

I am awaiting payment of $4170 as ordered by the court. I will take further legal action if necessary to collect. They are also called Orange County singles! Beware! They do not provide professional match making services!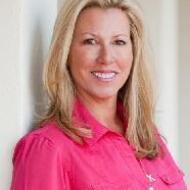 I really appreciate all the posts. If you didn't take the time to write these, I would most likely be out $$$. I've been in sales for over 20 years. I've never bothered anyone like they have hounded me. They are relentless. I'm amazed at the amount of phone calls I have received. I did the sit down with them, but didn't finish it. I was called again this evening & spoke w/ them. I point blank asked how many men they had in their "Inventory" in my age bracket. They wouldn't give me a straight answer. They told me it was 50/50. I responded "this could be 2/2... or 100/100". They had no response. I'm an extremely honest sales person. I decided to trust my gut feeling & started googling. I luckily found this site. Thank you everyone for your posts!!! I truly appreciate it!!!!

As I read the complains of all this people, I feel so sad and at the same time I see that I'm not alone in this. There has got to be something we can do to get reimbursed. This company cannot get away with all this. Let's get together and do something about it. I don't know much about the legal part of it but I'm sure there are many of you that do.

I was contacted by Two of Us in January 2010. Apparently, one night while checking into various online dating services, I had given my telephone number and was called the next morning by someone in the Two of Us Houston office. I was called every day until I agreed to come in for a meeting the next week. I have to say, the salesperson that I met should get the Salesman of the Year Award! She assured me that their service used highly proficient psychological software and it would take 6 weeks to get the results back. She also stated that it was loaded with only Professional, Educated, Successful, & Active men and that if I did not join, it would be the biggest mistake that I would ever make. She also assured me that the reason for the big fee was to keep the quality of the professionals high.
It has now been 3.5 years and I have had no more than 5 dates. During the first year I was emailed at least 5 referrals that were shorter than me. I had called so many times to complain & correct my profile that I lost count. I was originally told that I would have at least one referral a month. In reality, I have been emailed only a few times a year and rarely are the referrals acceptable. A good example of a referral was one guy who spent our 20 minute phone call telling me about his recent dental work and losing his job due to the time it took to rebuild his home after a house fire!
Recently, I had a date with a man and we spent the majority of the night joking about the fact that we could not be more different if we tried. Besides the obvious of our outside appearances being completely opposite, our hobbies, interests in traveling, interests in exercise, religion, and politics were all off the chart being completely opposite. We eventually agreed that the only thing we had in common was that we were both misled by the dating service.
It is my opinion that the entire operation of Two of Us, which is now called Houston Singles, is all a scam. Too bad that I did not see these reviews before I gave my credit card and too bad that a company and their staff are all into the conspiracy to defraud the unsuspecting public of their time and $$$.

I joined in August of 2011 thinking this is a safe way to meet mature, quality men. Nothing could be further from the truth. I am 60+, attractive, in shape - I golf, travel, kayak, and much more. I paid for 9 introductions which cost far too much. I could have gotten the same quality of men off a free or $59 for six months dating site.
First of all, they don't tell you that there are not many men in this age bracket. There was only one referral that I was even remotely attracted to and they sent him 3 referrals at the same time which meant I had competition from the get go. For women, this dating service is, in my opinion, a fraud. For men, it is like a kid in the candy store. Save your money and take a nice vacation! You will save yourself a lot of aggravation. Oh, there was one thing all of us had in common. We all felt that we had been ripped off!

Although I have been unhappy overall, I must say that Monique had always been very responsive, returning my calls promptly. I wish she were still there.
Original Review
I joined this company under its other name, Los Angeles Singles. Yes, they said it takes time to find a good match but the truth is they don't have much to choose from. One match I had told me he was called (by Melissa) to please come back to active status because they didn't have many older men. Melissa vehemently denies having said this. None of the four matches I have had has come even close to my requirements. Monick (Monique) was the person who sold me on the company. She is no longer with them. I paid an exorbitant amount of money and subsequently found out that men pay much less. I would be more than happy to join a class action suit!

I decided to use a service to find a professional and serious relationship. I am a slight distance from the Pittsburgh area and, although remote, I decided to investigate the opportunity in hopes that the office located at a distance would be the profile data gathering point of others like myself. I visited the office, took the 70+ questions survey, set my parameters, listened actively to what they had to offer and asked specific questions about their ability to adequately find matches for me since I was kind of remote. It was an astounding yes. I noted my highest priorities of location, fitness and education/intelligence. I waited patiently for my first match.
I was given one opportunity in the allotted time and declined it because the man was uneducated and clearly not compatible with a fitness lifestyle (based on his favorite activities and stocky body). It took closer to the 8-week time limit to get my next opportunity. I agreed to meet even though the person lived almost 2 hours away and was without a degree. Later, after our introduction and swapping of photos, I found out that he was stocky too! During the initial contact with the opportunity, he preyed on me like a piece of meat and photographed himself while he was (in his words) "taking a **." Lovely, and no thanks! I immediately wrote to the company in severe disappointment.
My opinion at this point is they don't give a rat's butt who they match you with. They are only there to take your money and provide absolutely no valuable added services! My next introduction came after the 8-week parameter (as contract notes). I listened to the person they wanted to match me with. Once again, the person was at a distance and uneducated. Once again, I said to them that it is clear that they truly cannot provide the services that they promised during my interview since they can never meet any of my set parameters. It is clear that they truly do not have clients in my remote area like they promised that they did.
This operation is a scam! If there was a class action suit, I would sign up in a heartbeat because my clear requests for a refund due to a breach in contract is not being taken seriously.

I had moved to Birmingham and had a very busy job that kept me from meeting men the traditional way. When I arrived in their fancy office, I thought they must be doing something right. I date inter-racially and they told me they had a lot of men in the Birmingham area that I would match up with. They talked me into a two year deal for a reduced price of four grand and told me that as long as I completed my surveys after each date, they would find me a new match. Every four to six weeks I was to get a new match.
The first guy who I was matched with was a white guy and a total opposite of what I filled out in all the paperwork. Then nothing for months. Then a match who was two inches shorter than me, broke, no job and talked about all his illnesses the entire conversation. Never met that one. After that I heard nothing. I called to complain, only to find out the matchmaker assigned to me was let go (months ago) and my file just got ignored. The manager's husband and co-owner promised that he would get a match right away for me. Again nothing. I had been paying almost three hundred a month after my initial two grand deposit with not even a real date to show for it, so I changed bank so they couldn't take anything else from me.
They won't listen to concerns when you call. They make promises they don't keep. I do know they advertise under multiple names and offer men either free or highly reduced memberships because there are more women. One guy I spoke to said he never got a match and was with the service for over a year. I think all of us with complaints should start a class action suit against these people to try and recoup our money or at least put them out of business. It's so cruel to prey on lonely people just because they have a job. They're evil people and I'll join in with anyone that would like to see Two Of Us shut down.
Two Of Us Company Profile
Company Name:

Two Of Us

Website:

www.twoofus.org