PerfectMatch.com
Out of Business
Consumer Complaints and Reviews

This site is a RUSE, a scam!! Like the other reviews recently posted, I joined PerfectMatch through PayPal only a few days ago, this past October 1st! After my money was taken, an AUTO monthly charge appeared that I'd have to pay right after my initially paid 4 months! Then, PerfectMatch would not allow me to do ANYTHING (i.e., contact them, search, access anything)! Therefore, I just made a major complaint to PayPal. They have canceled my upcoming monthly and the entire $99.90 membership fee in a formally set up dispute claim. THANK YOU PAYPAL!!!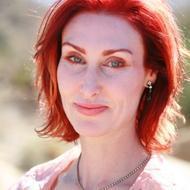 PerfectMatch.com is a FAKE business. This woman went so far, in the beginning to promote her FAKE business, to go on the Oprah show! Oprah does NOT research people as there have been several, actual criminals on her past show. The owner of PerfectMatch.com claims to be a psychologist or the like, and should have her licensed revoked for creating a fake business and raking in millions. At first I was annoyed, I was consistently being matched with men I had nothing in common with and who were near illiterate. I now know, as fake businesses go, the writing is done by computer, and the pictures are of men and women are a pool of fake people. The other pool is for the people who signed and paid for the business ($100).
I disputed the charges with my bank, but it took months for customer service to give refund me. They said over and over, they would extend the membership another month, 2 months, etc. Finally I stated, I was reporting them to the BBB and disputing the charges with my bank. I finally received a refund. Don't be fooled by this fake dating site. THE OWNER IS AN UNETHICAL, UNSAFE 'PROFESSIONAL' CROOK. AND HERE IS A PICTURE OF ME, a quality woman (what they claim all their highly selected members are).

Like many others, I joined Perfect Match because of the reviews that were online I credible sources. I paid $100 for a four month trial. Within the first couple of days, the site was unavailable, along with I continue to receive only one or two matches which were states away. I contacted the company via email for a total refund. I heard nothing back and so I reported them to the Better Business Bureau in August 2015. They were also unsuccessful in getting a response from Perfect Match. I don't understand how credible news sources can make the claim that this company is so great?! They are scamming a lot of people out of money.

As soon as I subscribed, paying $200 for a platinum membership, I was unable to log in to the site. I always get an error message. I have repeatedly emailed them to ask for an explanation and I get no response. It feels very suspicious. When it's free, it's fine, except you are limited. As soon as you sign up, you are locked out. I have seen quite a number of other complaints of this nature, so I'm adding mine to the list.

This website is always down. So far, out of 3 days that I was on it, I was only able to sign in the first 1/2 a day, after which I got Site is not available. I cancelled my subscription by calling my credit card. I have never experienced anything like this.
How do I know I can trust these reviews about PerfectMatch.com?
668,037 reviews on ConsumerAffairs are verified.
We require contact information to ensure our reviewers are real.
We use intelligent software that helps us maintain the integrity of reviews.
Our moderators read all reviews to verify quality and helpfulness.
For more information about reviews on ConsumerAffairs.com please visit our FAQ.

I subscribed to Meet Dog Lovers, a subsidiary of PerfectMatch the beginning part of June. Right away I heard from a 60 year old man from Calif. (I am 64 & live in Ohio) who wanted a long-term relationship. His Headline was "always making". He claimed to have a Masters Degree. His opening statement was very smooth - too smooth for a normal guy. He wanted to go offline right away & wanted my phone number. I gave him my e-mail and when he replied as ** he "hid" his e-mail. I reported him and blocked any future mail on site as Pigbusters is full of men named ** and the whole thing stunk. Meet Dog Lovers still have him on site! He is not a paying member but other people can receive mail from him (according to what he posted).
Today I tried to write to another member and made mention of my experience and my e-mail was cancelled because I wasn't conforming to the rules. Apparently, Meet Dog Lovers doesn't protect subscribers but they don't want anyone to know about it. I am trying to cancel my subscription but feel I will have to file a complaint with Atty. General Kamala Harris.

I share the same experience as several that have written reviews. The PerfectMatch website is attractive and easy to navigate, UNTIL the moment that you subscribe to their service. At that very point, you get the error message that everyone is reporting - "We're sorry, but the page you requested could not be found" on a page with the PerfectMatch logo. This is such an obvious scam that I wonder why the folks at ConsumerAffairs have not organized or tried to organized any sanctions against this fraudulent company. It needs to be done and I'm certainly willing to help. They seem to feel that no harm will come to them and are so open about their fraudulent behavior that it greatly angers me. I would love to see their leader, Pepper Schwartz on 60 minutes or worse.

During 4 months, I hardly was able to access my profile. It often said "We're sorry, but the page you requested could not be found." The few times I had access to my profile, I couldn't edit it or add or remove photos. During these 4 months I received no single email and no single view. I already met my man in another dating site.

I signed up yesterday, paid and then when I tried to get on today, you get nothing but error messages. They claim to be BBB accredited but THEY ARE NOT!! Complete scam. Did not even get a receipt for my purchase!

I've been trying to access the site since I joined in Mid February and I'm beginning to believe that the site is a scam magnet now. You can't access it anymore and I've been trying to cancel it since. When renewal time comes up in about a month they won't be getting anymore of my money. Nothing on the site works now.

I signed up for PerfectMatch, did my profile, etc... The next day I logged in and was told my account was rejected, it took a day to get that fixed. When it was finally fixed, I discovered my account setting at basic, not what I had paid for. That was fixed finally. Then I tried to log on and was told Site not found, additionally it then redirected me to a site that my Virus Protection threw a warning up for. When I reached out to PM, I was told that they would be happy to help me since it was likely my computer settings. I think not when it worked then didn't and I am having no issues with any other site. This site may be a scam, I am not sure, but I have directed my bank to block any charges by them and disputed the current charge while my bank investigates. Despite what the reviews state, this site has serious issues. I do not recommend it at all.

I had been able to log onto PerfectMatch.com for approximately seven (7) weeks starting mid-November 2014. Not once was I told "page not found". Not Once. On Monday, December 29, 2014, I paid them $99.90 on a one time use debit card. I was able to log in, complete my profile, take a look at other profiles, (all on one log in), and log out. The next day, Tuesday, December 30, 2014, when I tried to log in I got this message: "We're sorry, but the page you requested could not be found." I get this message repeatedly. I then used my daughter's laptop, she is not a member at all, and I got logged in immediately. Today is Thursday, January 1, 2015, and I have not yet been successful at logging in. I always get a PerfectMatch.com logo page with the message, "cannot be found." They give me a "feedback" link, which "cannot be found." I believe this site to be a monetary scam, people should be refunded their monies with penalties, and the site should be removed.

I set up my account 2 days ago and lucky for me I didn't pay any money. Now 1 1/2 days later the webpage can't be found so I can't log on. Thank you everyone for the great feedback. This website won't hear from me again.

Within one day of registering on this site, the login was not available. Repeated attempts with an email to the site and after following the info in the help section, I still had no success. My email has not been returned as yet and frustration is high. I do not have $119 to throw away. I will wait one more week and contact BBB. If someone is listening please shut down this site.

I read reviews on the top dating sites and decided that PerfectMatch.com was the right one for me. I made a free profile. Within one day, I received a message from a member who was interested. I responded back to the member after I decided to pay for the account ($100). The member wanted to talk via email so I obliged. He presented himself as an Army Sgt. but the rank in the picture was obviously Navy, possibly a Navy Seal. His grammar was horrible so I automatically knew it was a scam. I looked up the picture using tiny eye.com and the pictures have been used on various dating sites as a scam. I'm amazed that a website that is as expensive as it is doesn't do picture verification. I wish I would have seen these reviews before purchasing. Promptly deleted my account after forwarding the scammer. I, like many others on this review, wasn't able to access my account after reporting the scammer. I had to use my phone to log in, so I question the authenticity of this whole dating website. Save your money and your time and effort. This dating site is the worst I've ever used.

I just paid 60 dollars and finished setting up my profile, and now I can't log in, or cancel my subscription! Who knows what else they're gonna do next.

I signed up for perfect match for $100 for 4 months as an alternative to match.com as it appeared to be more like eHarmony with regard to matching profiles. I couldn't have been more wrong! In one month, I have been matched with 2 men who don't have photos and wrote NOTHING to describe themselves. Most men that contact me have incomplete profiles. I could swear they have a staff member writing the emails to me as the all have either "Hi" or "Hello" in the subject and the emails are VERY similar e.g. "I like your profile. You have a nice smile. Let's talk". Apparently, the staff doesn't know how to press the "shift" button to create an uppercase "I". What a waste of money!

This is the worst dating site, although the owner was featured on the stupid Oprah show. Shows she didn't do her homework, again and again. This site cost me over $100 to join. I DO consider myself an outstanding woman in all aspects with the 'dating site' scene. I am attractive, well educated, well traveled and have enormous qualities as a woman and a person. I don't have trouble meeting men, nor have I my entire life, but meeting quality men on a dating site is like finding a needle in a haystack. Perfectmatch.com CONSISTENTLY matched me with near illiterate, unattractive men who lived 200 miles away or more---I made it clear I did not have a car and lived in the city of San Francisco. I also made it very clear that my criteria was I wanted to meet a man who's political beliefs were liberal like mine.
Again, they consistently matched me with men who were conservative and also men who wanted children. I'm 53 and cannot have children. The pool of men they have is TOO small; therefore, the site is a total scam, and they know it. I filed a complaint with the BBB against this business and, after doing so, was finally given a full refund. This took months, though. The owner is a money hungry woman with no integrity to even go on the Oprah show! What a crock!!!

Earlier today I registered on PerfectMatch.com & when I tried going back to check on the progress of my account for matches, I couldn't log back in. I've been on there several times & still I couldn't log back on.

My friend and I signed up for site, completing the profiles. After spending a couple of days on search, we discovered pictures of the same person posing as different names, height and locations. The email I received from someone who was supposedly interested in me could hardly string a complete sentence together in English. Many of the 'In my words' section looks like it came right out of a manuscript. I cannot believe this company is still in business considering how many similar complaints have been listed.

I joined Perfect Match a month ago. I noticed a guy who I thought was interesting. I asked him questions and he responded. He was one hour from my home and it seemed promising. He said he was from Belgium and that he had a child there. He had been in the country for three months. He had a dog. He quickly shared he was in business as a technical science engineer and he worked out of town often.
After a couple weeks, he said we could not meet because he had to go out of town. He then wrote and said he was in the UK. He said he had a financial crises and needed 2500 to pay for his papers to start work. When I said I could not give him the money, he stopped talking to me. I reported him to Perfect Match and now I can not access their website. I did find the same profile and picture under two different accounts on the web site. This guy and perhaps the whole site is a scam.

I googled "the most successful dating sites" and it was the 3rd choice. Well I signed up and in hindsight, I should never have done so. The site is down now and I have not had a single message nor did they alert me to the current situation. I feel like I got robbed and scammed. I want my money back.

Soon after I joined I received some initial responses and was pleased. I then noticed that two different women sent me the exact word for word messages. This is a total SCAM! I paid $100 for four months of lies? READ THESE AND JUDGE FOR YOURSELF IF THIS IS COINCIDENCE LOL:
1) Hi, My name is Sandra. I am kinda a new member on here and just trying to see how this dating stuff works. Besides, I just got out of a three years old relationship and it ended badly. I am looking for a man whom is understanding, has good communication, long term relationship and willing to meet someone who is caring, selfless, honest, faithful, passionate, kind, loyal, sincere, trustworthy, loyal, royal, easy going, very down to earth, I can spend my life with him in good and bad conditions. As it been said, you can take sunlight to someone at the middle of the night. Well, you can reach me on my personal email address so we could communicate. As communication is the key to every successful relationship (**), I will tell you more about me and send you some of my pictures in reply, I will be Hoping to hear from you, I am online now and waiting for you so that we can talk and also get to know each other more and better... Your New Friend Sandra...
2) I am kinda a new member on here and just trying to see how this dating stuff works. Besides, I just got out of a three years old relationship and it ended badly. I am looking for a man whom is understanding, has good communication, long term relationship and willing to meet someone who is caring, selfless, honest, faithful, passionate, kind, loyal, sincere, trustworthy, loyal, royal, easy going, very down to earth, religious so I can spend my life with him in good and bad conditions. As it been said, you can take sunlight to someone at the middle of the night. Well, you can reach me on my personal email address so we could communicate. As communication is the key to every successful relationship (**). I will tell you more about me and send you some of my pictures in reply, I will be Hoping to hear from you, I am online now and waiting for you so that we can talk and also get to know each other more and better... Your New Friend Mariam

This is the first time I have tried online dating. I chose Perfect Match because it was supposed to be a dating site that catered to executives. First of all, the men who contacted me sounded like they were all from a foreign country. I don't think any of them really existed. When someone puts that they have a graduate degree, you expect a certain level of writing ability. The one man that I did speak to on the phone had such a thick, foreign accent that I couldn't understand him although he had listed that he lived in the US. I have been locked out of the site for over 2 weeks. It is the worse site to navigate. There is also no way to cancel your account online. They have my credit card and I have no way to access it. I emailed Pepper Schwartz who puts her name and approval on the site telling her about my disapproval of the entire site. I never got a response. Don't ever use this site! You will regret it if you do.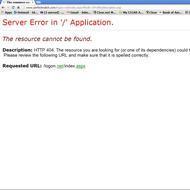 I signed up and Paid for their 3-month special of $59.95, but it seemed like as soon as I Paid to become a Member I kept on getting the screen message, "We're sorry, but the page you requested could not be found" even though the Header for PerfectMatch was above this message. I contacted them about the problem, but it took a couple days for them to respond to me and all this time I didn't have access to my Account. When they finally did respond, they asked me for my screen name and password so they could sign in. A couple more days go by before they get back to me at which time they said they had no problems signing in, but my problem was still there even using a different browser and they asked me to send them a print screen picture of the screen that I was getting which I had pasted into my initial E-Mail to them only they told me to paste it into MS Paint.
This time when I attempted to access their Web Site I got 2 different screens from Google Chrome: 1) The page cannot be found (with no PerfectMatch Header) and a reference to "HTTP Error 404 - File or directory not found"; 2) Another Header-less screen saying "The resource cannot be found" with another reference to HTTP Error 404 with a different definition. When I tried IE this time I got the same screen as described in 1) Google Chrome screen. 2 more days go by after sending them .jpg attachments of the 3 screens and explained that the original error screen was no longer being shown so I couldn't send them a .jpg of that screen to them.
A couple more days go by and then the original Error screen pops up again so I sent them a .jpg of that one. They finally got the problem fixed AFTER I had tried to access their Web Site and wasn't able to for about 20 days out of about 23 days. And one other thing, the E-Mails they send to you with info of multiple members interested in you I don't think they even examine because there was one picture (That I reported to them which is still on the Web Site) that was one picture below the original one with a completely different Profile using the same exact picture which just happened to be a Porn Star. In addition to that I have had to Block at least 6 more Profiles from contacting me that were a combination of Porn Stars, Models & even one using Taylor Swift's picture.
The above information was gathered from a Web Site that was given to me by another person called "Scammerlist.com" which is how I found out that the pictures were of Porn Stars or Models or just pictures of someone else. I joined this Web Site because most of the Profiles that I read were well written with very few Grammatical Errors which is a key tip off that it is probably a scammer from some West African Country. Now that the connection problems have been fixed I am up in the air as to whether I am going to continue with the service after my 3-month Membership ends although I think they should extend my Membership for the 20 or so days that I couldn't access their Web Site. Of course if I do make a connection with one of their Subscribers there would be no reason to extend my Membership.

Sent them several emails before they responded to me, explain my problem that I kept on getting a webpage it said "the page you're looking for cannot be found." This has been happening at least 80 percent of the time since I've been a member. It is still happening, only now they're not even answering my emails. I paid them in advance for 3 months and like I said I have received maybe 20 percent of the service since I've been a member because of the problem they have with their website and I'm getting sick and tired I'm not being able to use something I've paid for.

I joined Perfect Match and found it disappointing. The profiles were too perfect and everyone that contacted me was from out of state. Not one person contacted from my state of Florida? That is very strange so don't waste your time or money. One member that contacted me was a verified scammer on numerous websites. I turned him in but he is still on there. I sent links that showed them the many different names he has used. Beware of Perfect Match.

If you open an account with PerfectMatch.com, they will continue to bill you after you close it. Do not give them your credit card information. Otherwise, you will have to cancel your card and get a new one in order to get rid of them.

Nearly every contact came from a girl half my age, each with an email address included in her initial email, for me to go directly to her. Rife with ambiguities and grammatical errors, most looked like form letters written by high school dropouts. Of those who were anywhere near age-appropriate, either they lived on the other side of the country, or fit none of my search criteria.

I joined this dating site six weeks ago. In that time I have gotten an endless number of emails, all from scammers. I am honestly not sure if it's one person with a million profiles or what I prefer to imagine, which is an office building in Nigeria, where people punch into work in the morning and get busy trying to scam women. Either way, it is amazing. When I attempted to contact the company to let them know, there was no response. When I reported users they were never taken off the site. Unless you have a particular interest in Nigerian culture I would suggest this site.
PerfectMatch.com Company Profile
Company Name:

PerfectMatch.com

Address:

220 Humboldt Court

City:

Sunnyvale

State/Province:

CA

Postal Code:

94089

Country:

United States

Website:

http://www.perfectmatch.com/