Great Expectations
Great Expectations is a matchmaking dating service with more than 35 years of experience that caters to the busy working professional. Great Expectations has merged today's technology with old fashioned matchmaking methods to become a leader in the dating industry. To learn more about Great Expectations call, 866-907-5046 or visit www.great-expectations.com. Each location is individually owned and operated.
Consumer Reviews and Complaints

Gave the company $8k for three years of matchmaking. Have been with them for almost 3 months with no activity. No follow up emails from Kari to let me know what's going on. Feel like they just took the money and left me to swim on my own. Contract says no refunds.

I contacted Great Expectations and expressed interest in their dating company. However, when they required my credit card number upfront I became alarmed. The employee Taylor has called my cell phone numerous times, at least 6 times, even after I told her I changed my mind and was not interested. I even told her to please stop calling me but it has not stopped. She is becoming increasingly rude and the last time she called me, yesterday, she asked me, "Do you just not like my name?" I have repeatedly asked her to stop calling but she continues to harass me. Please stay away from this business. They are very unprofessional, even hateful.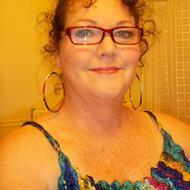 After writing 2000 words in detail I got times out. I'm too frustrated to repeat it all. But I can say I did experience everything the others experienced. Intense pressure, threatening calls of lawsuits when I cancelled my check.
Selected 5 times in 6 years - a total of about 10 coffee/ dinner dates. Was I too picky? No! I was very open-minded to race, careers, even disability. I selected over 150 men, I kept records. My profile and pics were quite in line with most other ladies in my age group. Then most recent complaint is that Today - August 29, 2014 I received an email stating they are changing their name. Why? Too much negative publicity?
Stay away from this company no matter what they may call themselves. Never sign a contract for any service on site. I would be more than happy to participate in a Class Action lawsuit. FYI - I was taken for $2500, a man I went to dinner with paid $7000 for the exact same 'plan'.

I have never been so verbally and mentally abused as I have been by the men I have met on Great Expectations site. Stay away from it. They say they do a background check but it's crap, they should do a psychological profile. Then try to get them to cancel your membership is crap. Oh, they will pull you off the website but continue to bill you.
I would never in my life recommend them to anyone. They don't follow up when you have a complaint and do nothing to keep the nut jobs out! You spend a lot of money for nothing. If you want to find someone nice to date stay off this site. I am 57 years old and don't need the abuse I received! If I had wanted that, I would have stayed with the ex husband - at least I would have known what to expect.

I went to an appointment and treated very well by the salesperson. Her boss was listening over the phone intercom and came in very upset and dominant when I would not commit to same day signup which I told them I don't do. She said I was wasting their time and was afraid to commit. When it was clear I wasn't changing my mind, I was told to "get out and don't come back". I did.
How do I know I can trust these reviews about Great Expectations?
884,672 reviews on ConsumerAffairs are verified.
We require contact information to ensure our reviewers are real.
We use intelligent software that helps us maintain the integrity of reviews.
Our moderators read all reviews to verify quality and helpfulness.
For more information about reviews on ConsumerAffairs.com please visit our FAQ.

Signing up with Great Expectations is probably the worst financial decision I have ever made in my life. When you are desperate to meet someone, you can easily fall for their misleading and sometimes high pressure tactics. I signed up for GE in 2001. I paid $2300 for a lifetime membership, and according to the sales rep. that was half price. Five years later, I would learn that a lifetime membership lasts only for six years.
The problem with GE is demographics. There is a surplus of women born in the late forties and fifties, and a surplus of men born in the 60's and early 70's. Thus, it's not easy to find a match at GE, and GE will do everything it can to hide this fact. For instance, often times GE sponsors events. One such event was a meetup at an restaurant.
At the GE event, you pay a cover fee of like $20, but you accept this high price because most people are not finding matches at GE. You go to the restaurant, and about 30 people show up. Unfortunately, 28 of them are men. The men cluster around the two attractive women that have showed up for the event. Most of the men stay, because they have the hope that they will be one of the two men that the women will choose. Unfortunately, at the end of the event, they tell you that they are not interested in meeting other men, because they are Great Expectations employees who have been hired to keep the men entertained. They were hired, because past experience told them that only men show up for these events. You go home feeling conned because you spent $20 to go to an event that was rigged against you. Furthermore, this $20 is added to the thousands of dollars you spent to joined GE. After my six years at GE, I went to two GE events, which were pretty much all male events. I had one 20 minute coffee date. Because I had paid $2300 to get that one date, I felt so much pressure to impress my date, that I blew it. General Expectations is a scam. Don't even think about.

I was contacted more than 20 times in 2 months and decided to check on them as they called to meet them. IT WAS A BIG MISTAKE. The director of the company kept talking for 3.5 hours in an closed 4x4 room where your mind doesn't perform. Asked her time to think, she is not letting me go out of the room. Once the credit card was taken from my wallet, she just took it and process it without explaining the terms and conditions. After she processed the card, she says there is no return policy and she keeps saying I will be fine... your nervous etc... and made me sign the paperwork later. I was feeling so deceived and left the office. Called them in an hour to cancel. Send them email and called Attorney General's office. I feel this is a trap and it was a cheating act of hooking me up in an membership and forcing me to sign something which I am not willing to do so with some good kind words. I would appreciate the dissatisfied members to contact me at ** so we can pursue a lawsuit on them together.

THESE SCUM, PURE SCUMBAGS: JORDAN, JENNIFER, ANGELA; JENNIFER being the General Manager... They take numbers off craigslist and probe craigslist with fake ads. That is how they get your number, then for a year now, every now and then, this scumbag named Jordan will call just to ** with me, her tonality, and when told, as I do each time, to stop calling me, they call now and then just to have fun at my expense. Even when you are telling the scum, Jordan, to stop calling, she says, LET ME SEE IF YOU QUALIFY, just more to dig at someone they know does not want the call and knows I will not take it lightly.
THIS OFFICE IS PURE SCUM OF THE EARTH, PURE SCUM RUNNING IT, PURE SCUM CALLING OUT messing with people's lives. I will be posting this everywhere to let people know they are scum of the earth. I happen to have the call recorded and am filing suit against them. They are about to get the hint that ** with someone the way that scum just did, will get them sued. CRAIGSLIST SURFERS - FRAUDULENT IN THE WAY THEY CALLED YOU IN THE FIRST PLACE BECAUSE I NEVER SIGNED UP FOR JACK WITH GREAT ** OFF EXPECTATIONS.

I saw their advertisement online, signed up and immediately received a call from the agency. I was really hesitant at first, and informed the representative that I was concerned that joining a dating service would be too costly for me right now, but was convinced to come in and interview. Once there, I was sent to one of the rooms to watch a video of the company and members which was not up to date. Then I was seated with one of the representatives, who was extremely nice and easy to talk to. I opened up about my failed relationships and how I was ready to start dating again. She then explained how all members are screened, and how your income/credit history would determine the pricing. I knew that my credit wasn't up to part, and I was informed that they'll work with me. After signing several papers, I had to pay for the video/pictures, and down payment fees totaling $119.50. I knew at this point that I had gotten myself into something I knew I could not financially handle. I tried the online service for the first 3 months, with either the guys not responding at all, or responding no. It just didn't seem right.
All of the free dating sites that I joined in the past, I always got very good responses, but this particular online site, not 1 good response. I was never told that I would be charged for an additional 3 months of using the online service, and then at that point I can cancel the online service. The other worry that I'm struggling with is the $1800 contract I signed with them. I was very vulnerable and felt rushed into signing a contract without reading any of the fine print. I feel really stupid and embarrassed about how I let myself get manipulated into signing my life away, especially when I'm already in debt.

If you see those signs for (city name)singles.com RUN!!!! These are for Great Expectations and it's a complete scam!
It's been 5 years since I joined Great Expectations and I'm still angry with myself for wasting over $3000. I had given the service every opportunity with extremely meager results. As others stated, I was misled, taken advantage of, and rushed into a decision to join. I went to GE because I had recently moved to Atlanta and I was lonely. I am a fairly intelligent person so it is difficult to admit that I was naïve and desperate enough to fall for the things I was told. Their sales person did a great job of hyping the selection process and membership – telling me about the huge number of members you had, inflating the number of new members they added each month, saying that my open-mindedness regarding race and age would guarantee me tons of interest, etc., etc., etc. Though I can't go so far as to say she outright lied, she knowingly mislead me. I am angry and disappointed that I let myself be so influenced and deluded, but I'm equally disheartened that GE can so blatantly take advantage of people when they are obviously at a low point in their lives. It takes "caveat emptor" to a whole new level.
Despite my feelings, I decided to suck it up and give it a chance. As instructed, I went to the website and proceeded to search for compatible members. This is incredibly cumbersome as the technology is very outdated and allows for extremely limited search criteria – of course, this once again, works to GE's advantage as the fewer search criteria you have, the greater the number of results you get. Once you begin filtering through the other criteria that is important to you, but by which you are NOT able to search (i.e. – smoking, children, religion, relationship goals, etc.) you begin to realize how bogus the numbers really are. However, I was determined to give it every opportunity, and after searching through over 800 "matches" I selected 32 members, initiated contact, and then added them to my favorites so that I could track whom I had selected to avoid duplication.
After 90 days, I received only 12 responses – 11 NO's and 1 yes. I did try to contact the one and only "yes" I received and got no response to my calls. The rest, according to their "rules of responding" should have been contacted by the company after 30 days and removed for non-activity after 90 days, and yet they all still appear as active members. Again, very deceiving, but to GE's advantage since this makes it appear they have more "active" members than they really do.
Additionally, a year later I went to the website to check for new members at which point there were only 100 since I had signed-up a year before. This is a fraction of the number I was quoted during my interview. I did select a few of interest and initiated contact, but never received responses of any kind, yet once again, the members still appear on the website as active, contrary to their "rules of responding". In addition, I personally went well over 90 days without so much as logging on to the site and was never contacted regarding my "inactivity", nor offered any type of assistance, nor suggestions to improve my results.
To date, I have been selected by only 4 members – ONE MAN I SPOKE TO SAID HE HAD BEEN WITH GE FOR MORE THAN 10 YEARS AND HAD NEVER HAD A GIRLFRIEND HIS ENTIRE LIFE – what's wrong with this picture?!?! Though I was not remotely attracted to any of the men who chose me, I decided to acquiesce and meet one of them……I should have followed my instincts- ugh! In short, I did everything I was initially instructed to do and more, even making adjustments to my profile, changing pictures, etc. with no success. While I understand that GE has no control over who is and is not attracted to its members, the cost of this membership should, at a minimum, guarantee some assistance in a member's search and assurance that the company follows its own "rules". To be honest, I have had much better results with online dating sites and for far less money!
In summary, I am angry and frustrated – primarily with myself for being gullible enough to be so completely deceived. It sickens me that I paid a great deal of money for a "membership" that was of absolutely no value to me. Money I truly could not afford. And this became an even bigger waste when I relocated to Orlando – as the Atlanta membership did me no good - and yet they would not let me out of the contract.
I did have an attorney review the contract I signed and he informed me that I had no real legal recourse unless I want to take GE to court. So take the advice everyone has offered and RUN!!!

After almost seven years I received a letter from a lawyer wanting $3,500.00. I was made many promises none of which were kept including the supposed background check. If they had, I wonder if they would have cared about the reason I was single? I tried cancelling the contract and getting my deposit back. That did not happen either. Just wondering what if any recourse I have!

JUST SAY NO and HANG UP!! Do yourself a big favor!! Once they get your phone # it's HIGH PRESSURE phone soliciting. Once they break you down and get you in the office it's another 3 hours of grueling mind conditioning. These people are HIGHLY trained sales people and can sell ice cubes to Eskimos. The cost is OUTRAGEOUS and you are promised the best of the best. By the time you walk out you're wondering what the heck hit you. You get big tears if you don't want to sign and they drop the price or rearrange the cost just like buying a car and you walk out and make your first payment and say, "My God, what did I do?"
I have had sent 70 responses, "Would like to meet you." I have had not ONE reply back, it's all "No thanks, you're not my type." I think they're fake girls. I wish I had read this forum before I went there. It would have saved me Thousands of dollars. I could have flung that money around at the bars and had hundreds of girls hanging on me. With GE I got nothing, just RUDE customer service. Don't expect any return calls. They have an excuse for everything. The main one is "You have to let the system work for you." So when is this going to happen?? I have contacted every girl within 50 miles from me. Once you sign you're toast. It is over. They got your money.
The only loophole is the moving clause but they told me I was not eligible. They made up their own verbal addendum to the contract. LOL. I read all the complaints and they're ALL Very true. PLEASE do yourself a favor and run like the devil is after you if you hear their name. It will save you 6 thousand dollars. I rate myself as a stupid, gullible fool and I thought I was quick but they hyped me up and they set the hook and caught me. Pass the word. I wish this website was more visible to people. If I read this I would never have went, "Oh then they slam you for all the extra charges." It does not stop and you have to prepay for mandatory pictures in 2 years.

Just yesterday, I attended the interview at the Dallas office and signed with them for a ridiculous amount of money. After 3hrs of conversation in a room with the representative, Kay, which I can only say was weird in that I did not apply any usual judgment and caution. But also, I truly felt like I was having a disconnected experience which I snapped forcefully out of a few hours later, to my regret.
Let me say that I'm an attractive 40yr old who doesn't rely have trouble getting dates, but was attracted to this because I was promised 1. They perform background checks on all their clients 2. They had a clientele of professionals who had all been pre-screened. 3. They had a very high percentage match rate and were a reputable business.
There were other promises during that 3hr meeting and I can only say that I have no idea how you ended up signing up because once I was away room there and could think it was never something someone cautious like me would sign up for. I got to their offices with little intention of signing on, more of an info session and to my dismay ended up saddled with debt.
There were so many red flags which is strangely blind to till I has left and even wondered if my water had been drugged. It was all so bizarre. Who signs up for such a program 5days before major surgery? Didn't make any sense to me. I wasn't even that keen on the whole dating experience thing. One of their persuasion gimmicks was signing my sister on as a two for one, when I expressed my reluctance. I was also assured my bill would be refunded to my estate if something dire, happened to me on the operation table.
Again, it was a weird experience and I cannot explain how I signed my name on the documents placed in front of me and gave them my credit card. As I have found out from reading these reports, they did run a credit report on me without my permission. Once my head cleared, less than 6 hours later, I begun to look into how I could cancel my membership. Calling the office to request for one today. Even on the basis of my deferred start, which was sort of what I was conned into agreeing to and even offering to negotiate terms with them.
But I have been told that I have a zero cancellation and refund agreement and although "Stephanie" the boss would be told, I did not really have a chance of that happening. I am hoping for a call back on Monday and really hoping they will be reasonable. I have impending medical expenses to worry about in addition to my concerns about the surgery and recovery. I am very disappointed and can't believe I didn't even take 5secs to look them up - something I would always do under normal circumstances.
Like others, the company turned out not to be the same as the one I'd looked up online prior to coming in and that if thought I'd be meeting with. I have already canceled my credit card since I'm not comfortable with such a duplicitous company having my information and intend to do all I can to get as much of my money back as possible, taking legal action as needed. Pending the outcome of the conversation I hope takes place on Monday, 24th Jan 2014; I will also dispute the payment as well as take other actions possible.
Please please please, do not sign up with this company and do not take it lying down either when you are duped. I'm not sure how I can connect with anyone else in the Dallas area regarding a class action suit and haven't figured out how. I'll come back here if I do. Be careful. Now I know never to go any of these visits alone. I'm sure I was psychologically or in some way manipulated and that, in addition to the false promises, is fraud! Ps. I wish I had put freezes on my credit report ages ago. I'm in the process of doing that now. This will prevent unauthorized credit checks being run on me in the future. A little extra protection.

After 3 grueling hours of hard core sales tactics I agreed to their services. The VERY next day I called to cancel and Great Expectations would NOT refund my money! It has been 1 1/2 years and I am still very angry that I was scammed! I never received a newsletter, letter, E-mail or text of any upcoming events! I have received NOTHING! Thank GOD I did not agree to pay the $19.95 a month fee to review new members!!! The only way I will be happy is to receive a full refund!!! Never had the pictures or video made and never even received a membership card! NOTHING, absolutely NOTHING! $2199.00 down the drain!!!

Don't waste your money! Like the other 300+ complaints about Great Expectations, I signed up under the expectation that they had lots of executive level, educated, fit, professional, available men. What I found out after I signed and paid the ridiculous fees was that they had an antique database filled with men who were not appropriate for me. In fact, over 50% of the pool of men in the database were not even available and there is no way to sort them out of your search.
Speaking of the searching, the reason I went with GE was because I was told they would personally screen and select potential dates for me. What I found was a bunch of unqualified high school girls who surfed a database for me and found men that were not good matches for me. These gals were all nice but had no real skills or qualifications to be matching people for life partnerships. Honestly, Match.com or Harmony have a better selection criteria and process than GE. They are a lot more reasonable when problems come up and they actually have a real price structure (!) unlike GE that does a credit check on you to determine how much you can afford. Stunning how some pay a LOT more than others for the exact same service.
Most disappointing was that I asked for my money back immediately after I got access to the crappy database. The director obviously had lots of experience saying, "Too bad so sad". She was so not interested in making the situation right at all. I found the entire experience to be very deceptive. Most embarrassing was that I felt taken advantage of at a vulnerable time. Their business practice is horrible and unfair, if not illegal. If their product is so good, they should allow potential clients to preview the database before they make you sign and take huge amounts of money from you. There is no way for potential clients to contact members so there's no harm in letting potential clients see the product before they buy, unless the product is inferior to their sales claims. Dah!

I am very angry at myself for signing up with this company. It is very expensive (thousands of dollars)!! Better service is to be had with free sites, FREE. I was promised only "quality" dates and ended up talking with a man. Only after telling him I wasn't ready for a relationship with him he said, "** you." It's exactly the same as dating someone you met at a bar or on a different online site (you have to get to know someone before you can tell if they are good for you or not) EXCEPT, unlike a bar or another site, Great Expectations charges you thousands of dollars. Avoid it.

I filled out an inquiry online regarding online dating which was not called Great Expectations. However, I stated receiving numerous calls from Great Expectations. I finally decided to call and see how they got my number and what their services were about; however, they refused to tell me over the phone how much the cost was for their service. Basically, this is to lure you into their office to meet with the sales staff. If you heard the cost over the phone, most people would probably not consider going in. You spend two hours listening to how wonderful you are and how great this program is going to be for you. They will show you photos and profiles of some of their members, yet refuse to allow you to log on to the website due to "privacy rights".
She took my personal information while she left me in the room to peruse the 5 profiles she gave me. I was told there were over 4000 people to choose from, and tons of professional gentlemen in my age group. As a matter of fact, my salesman had the "perfect" guy she could not wait to introduce me to named Chad. I was told they do extensive background checks. Finally, after 2 hours, she breaks out the price sheet. That's when you find out their services are over $6000, but since I'm special, can get a large discount. I was finally told I could join for $1000 and a monthly fee to use their service. However, I was not allowed to think about it. Either I signed up that day, or I would not get the discount and have to pay the $6000.
The representative took my credit card and charged almost $1500 on my card. When I questioned this, considering I stated I could pay a $1000, she said that did not include pictures. At this point, I had not even signed a contract. She then pulled out a contract and started reading it to me. At this time, I was told there were no refunds, no cancellations, and signed away my rights to get an attorney. However, it was all sugar coated. Basically, I could not get a refund if I did not find someone special, but could continue my membership at a lower price. I could not "sue" them if I didn't meet someone special. This is one place where I blame myself. I should have NEVER trusted a salesman to read me a contract. I should have read it myself.
Also, I should've had a BIG red flag waving in front of my face when I would not be offered the discount price if I didn't pay right then and there. NOT AT ANYTIME WAS I TOLD I WAS FINANCING A MEMBERSHIP WITH THEM!!!!! After waiting almost 3 weeks to have pictures taken and get my profile uploaded, I was finally able to get online. WOW, I felt like someone punched me in the stomach. The majority of the people on their website are not available to be contacted..... profiles inactive. I was devastated and realized I had been hung out to dry. Also, there was no "Chad" on the website. Furthermore, not one of the gentleman I was shown was online either????? Where was this perfect guy she had for me??? Where were these good-looking, successful men I was shown in the office???? As a matter of fact, I never heard from her again.
Furthermore, you have to pay extra to even access their online system. Then, if you want to be able to contact someone via email, you have to pay for that too. Otherwise, you have to call Great Expectations and then contact the person you are interested in. Funny, you don't find out any of this until AFTER you have already signed a contract and had pictures taken. I immediately contact Stephanie **, the manager, to discuss my issues. I wanted my money back. To make a long story short, these people are a SCAM!!!! They use high pressure sales tactics, promise you the world, get as much money out of you up front as they can, then tell you too bad when you realize you've been duped. The only answers Stephanie ever had for me was that I signed a contract. Too bad.
Type in Great Expectations on Google. There are hundreds and hundreds of complaints. There have also been lawsuits filed in other states that regulate Match Making services. Sadly, Texas does not regulate this type of service; so basically, GE can do whatever they want. I contact the BBB and filed a complaint. However, Stephanie came back with the same thing she always comes back with. I willingly signed a contract. However, I signed a contract based on deception. Also, I never understood I was financing anything. I told Stephanie I wanted my profile taken down, that I would never use their service, and I did not want to be affiliated with them.
Now, 2 years later, I receive a collection notice in the mail stating they are going to take me to court to collect the rest of the contract plus over $2000 in added fees. DO NOT TRUST THESE PEOPLE. Legitimate matchmaking services will tell you up front and charge 1 price. GE charges different people different prices based on what? Who knows? I assume they pull your credit when they take your personal information. They even offer to help you apply for a credit card to pay. How nice of them!! I say take me to court!! I'm just sad places like this feel the need to "CON" people out of money. I hope they sleep well at night. Worse than a car salesman. At least when you buy a car, you get to see it and test drive it. With GE, you pay for something you can't see or test drive. You have to trust their word. Sadly, it's my word against theirs.

From the start, they do nothing they say. Pam ** lies about the 72 point of matching. She owns 2 or more companies under different names - New Jersey Singles, Pink and so on... all scams. Four months, I met one person who was a nut. They pick names from a hat. They never call you back. They have no common interests. Most are so fed up with the service they don't answer the phone. People leave the company because they are told to lie. DO NOT WASTE YOUR MONEY. IT'S A SCAM. They will lie to you from the start.

I was scam by this company and the lady name Shawn of 3200.00 dollars. She promised me a date within three months and nothing has happen since she took my monies and left to Disneyland with children and husband on vacation with my monies and stealing credit card identity and my monies.

I filled out the online form and received a message back saying that someone would call me. I received the call and a high pressure sales pitch followed. I told the rep that I was interested but not until spring and that I was really just looking at the website but I was not serious. She tried to force me to come to their office but I told her again I wasn't serious until spring. The conversation deteriorated with her getting angry with me and then to my shock and surprise, she made a very nasty comment to me and hung up. I had done nothing to provoke this and it certainly was not professional behavior. I felt instantly like this was a scam and that I had come close to being scammed. After reading the reviews, I am so glad she hung up on me. Now I don't have to worry about them calling me and taking my money.

I was in the middle of a divorce, and got suckered in to meet with a GE representative. I'm in Colorado Springs, and the service here is mostly run out of Denver. I told this representative I was concerned that most of the matches would come out of the Denver area (I wasn't interested in paying all that money only to have to drive 1+ hours for every date). I was assured there were plenty of people in CS to choose from. I signed up (oops). They give you 5 matches to start with - and the 5 they gave me - none were from here (one was as far away as Golden).
On top of the hefty fee they charge to sign up - they also charge $20/month to be able to use their website to view matches (otherwise you have to drive up to their place in Denver, which is very inconvenient for those of us in the Springs) to be able to look at matches and such. Looking through the website matches - hardly anyone from the Springs (in my age group or any age group for that matter). I ended up freezing my account so at least I wouldn't have to pay the $20/month. Thus to sum up - just like the other reviews on here, this is most likely a sophisticated scam that stays legal enough to not get sued out of existence. A service like match or e-Harmony offers more and is MUCH cheaper.

The contract I signed with Great Expectations was only to prepay 3 months at $19.95 plus a setup fee of $59.95 for a total of $119.80. But then they charged my credit card $7514.80 and the only thing I ever got was a book! When I realized the amount they charged my credit card, I asked for a refund and they refuse to give me back my money even though I never received a product or service from them. This is an outrage! How can they get away with charging my credit card that amount for nothing? This business needs to be shut down and they need to return my money and everyone else they've scammed from.

I am battling GE right now and have read a number of comments about the credit check and how they determine the amount you can pay. They first told me $6,500 for the service and as I started to walk out, the woman helping me said she would see what she could do and came back at $1,595 and I agreed. Did not see the website until almost two weeks later and it was not what I thought. When I complained, I got the 'screw you' like many others. As I have read other complaints and thought about this over and over, they had my driver's license and cc. All they had to do is call and listen to the recording say what my line of credit was....... $100 more than what they asked for.

DO NOT ENTER INTO AN AGREEMENT WITH THIS COMPANY WHILE ON THE SITE OF THEIR EXTENSIVE INTERVIEW. If you do so, you are rescinding consideration of the contract. They will negotiate the amount you pay for their membership, based upon your credit. They will run a credit check on you without your authorization. In or around August of 2013, the company was doing business under the name New West Video Enterprises, dba Great Expectations. The company claims to have nothing to do with the franchise of Great Expectations, which has been the subject of several lawsuits for fraudulent business practices.
However, if you do an internet search of the owner's name, Mr. Robert Perkins, you may find an affiliation with Great Expectations offices in several locations. Around July of 2013, the company changed their name to TwosCompany. Within several weeks, the named changed again to Houston Serious Singles. There are many websites and several phone numbers affiliated with all of these organizations, all of which seem to filter to the same owner. The address listed on the GE website is not even occupied by staff of the organization. This company offers no tangible service, and uses high pressure tactics and "discounts".

In Reference to the Denver Area, this service is not for minorities. This service is not for short men. This service is not for men who aren't physically perfect. This service is not for men who can't pay for the service in cash. Being under age 40, I see that there is no true selection of women available for my age bracket. The women on this site have unrealistically high standards for what they seek in a man. I am tired of being rejected for physical properties that I cannot change in this lifetime.

The reason I am disputing this charge is the services that were sold to me are not the services that I have been receiving. I was sold a personal VIP service that would have five matches that met my criteria on a weekly basis. The database was to contain individuals that were pre-screened through a background check and have a credit score of 700 or higher. The VIP treatment was to include the matchmaker contacting the selections personally and I would only have to respond to the weekly emails due to my busy schedule.
I received several selections from the matchmaker, Taylor, in the Fort Worth center. The selections rarely met my criteria. I have had two dates since joining and neither of the two men met the criteria, though I tried to be open outside of the criteria to try the system. Taylor handed my searches off to her assistant Jules, which was not part of the original agreement. April 30, my profile that GE posted was incorrect. May 9, complained that the selections were not meeting my criteria and outlined the line mismatches. May 15, no background check was logged on my Identity Theft account (I have a service that shows when background or credit checks are done to protect my credit).
If they didn't run one on me, then what are the chances they ran one on anyone else? June 2, I complained that the selections were not meeting my criteria and outlined my criteria again. August 15, Taylor granted me 'free' online access to do my own searches. It is a shame that this service doesn't live up to its own sales pitch, and it should be illegal to operate. Great Expectations does not have the database they sell you. Maybe they can meet criteria if your only requirement is 'opposite sex'.

If you have been scammed by John Meriggi's company Great Expectations, I urge you to file a complaint with the FTC, your state Attorney General, the BBB, and your local news station investigative reporters. You should also file a dispute with your credit card company if you paid for their fraudulent services on a credit card. Great Expectations Scammed me out of $6450 and I know they are scamming thousands of other Americans. We need to stop them! If you have been scammed take action right now by filing complaints with these authorities below.
If you are from Ohio you can file a complaint with the Ohio Attorney General. If you are outside of Ohio do a google search for ("your state" attorney general) and you should be able to find your state attorney general website. You can file a complaint through there. To file a complaint with the FTC go to: Ftccomplaintassistant.gov. To file a complaint with the BBB go to: Bbb.org. You can also file a complaint here: Stopfraud.gov. If you have been scammed by this company I strongly urge you to file complaints through all these websites. If you paid for their fraudulent services by credit card, I suggest you call your credit card company and file a dispute. You may be able to get your money back. Make sure to provide your credit card company with a list of all the complaints against this company along with referencing the lawsuit by the Arizona Attorney General against the company. If you paid by check I suggest you find out what bank they deposited the check into and write a letter to their bank informing their bank that they are helping to facilitate fraud by allowing this company to bank with them.
The owner of the company is a guy named John Meriggi. He is the mastermind behind everything. If you have been scammed by John Meriggi and his company, Great Expectations, and you want to call his office to speak with him you can call 214-389-7600. If you want to write John a letter and let him know how his company has harmed you. Write him a letter and send it to his office at: John Meriggi 14180 Dallas Parkway, Suite 210 Dallas, TX 75254.
This company targets seniors who are in an emotional state and uses high pressure sales tactics to sell their fraudulent dating services. There are hundreds if not thousands of complaints about this company and their bad business practices. Several years ago Great Expectations had to pay $500,000 to the Arizona Attorney General. However this is a drop in the bucket for them because they are defrauding people like us out of millions of dollars. We need to stop them! You can help stop them by filing complaints with all the authorities listed. They are defrauding consumers out of their retirement and life savings.
I tried to resolve the issue I had directly with the company, I even hired an attorney who contacted the company on my behalf. They told my attorney, "We have a signed contract" and basically to go take a hike. They were not willing to issue a refund even though their services were not as advertised. They had a high pressure sales person who basically forced me into signing the contract and promised me the world only to not deliver. False advertising. This company has been defrauding consumers for years and I ask you to please help stop them. They are going to continue targeting emotional seniors like you and I and stealing money from us. This is not a good company and they need to be stopped. It's going to take all of us standing up against them and filing complaints with our State Attorney General and the FTC. These are the two government agencies that actually have the power to stop them.
I received a call from this company after filling out an online form. The sales representative asked me to come into their office for an interview. The first thing they did was ask for my drivers license, social security number, and credit card. They said they needed this to "verify" who I was. I came to find out they used this information against me by running a credit check to see how much available credit I had.Then after their high pressure sales tactics they presented me with a package that cost the same amount as I had in available credit. I later found out that they sold other people the exact same thing for far less money and others even more. They charged me $6450 for basically nothing more than access to a dating website. They promise you all kinds of things in person during their sales pitch. After I paid this amount they told me that if I wanted to send a message to anyone on the site, I needed to pay an extra $400. I assumed sending a message to someone on a dating website was included as it would be with any other legitimate service.
This company finds out how much you have available on your credit cards and then charges you that much. I was deceived into signing their contract and signing up for their services which are not as advertised. When I tried to get a refund they told me you only have 3 days to get a refund and that I signed the contract. I only signed the contract because of their high pressure sales tactics. They refused to issue a refund. I paid $6450 split up on 2 credit cards and paid the rest with a check (money I had been saving for retirement). I have already issued a dispute with my credit card companies for the amount paid on the two cards. We need to stop this company from scamming other hard working people. If you have been scammed by John Meriggi and his company, Great Expectations, I urge you to file complaints right now with your state Attorney General and the FTC. The only way to stop this company from scamming others is to take action.

Tried to cancel within a reasonable time frame. Did not receive any of their services, yet have been charged for them. I cancelled the photo shoot well within the 24-hour period. Yet they charged for services not rendered.

They call me and call me. When I told them I was unemployed, they hung up on me. The phone number linked to this agency is an Auto wholesale company.

I am a very optimistic, see the glass half full kind of person. When I first went in to talk with GE, I had no intention of signing up. I just wanted info. I had been very, very ill for a long time and was focusing on getting healthy and rebuilding my life. My guard was down and when I was faced with far greater pressure than I ever faced with buying a car, I signed away thousands of my hard earned cash. I own a very successful business in Denver and I was told repeatedly by the women who signed me up that I "would do very well here". She told many straight up lies.
She said that there were thousands of men that fit the description of the kind of man I was looking for. Truth is that 75-80% of the men on their website are unavailable. I can't remember for certain, but I believe that left only about 20-30 men total for me to choose from who were available. I was trying to be positive and make the best of a bad situation so I contacted a few men, even though we were clearly not a good match.
During the THREE HOUR pressure sale on my first day where I was held in a private room way in back without a clock, I was shown 5 profiles of the type of men she said they had as members. One of which was my friend. When she realized that I knew this man, she put the pressure on far more. My guess is because she knew that she had blown the confidentiality of her client with a non-member and if she didn't sign me, I could sue.
There were so many lies and it is quite obvious that we have all been scammed. I have never written a review like this, but I am hoping that if I speak up I can help save someone else from going through the same thing. It hurts when people do this. I so hope others are doing their homework before calling these folks. I am a peaceful, happy and loving person, not a complainer at all. Please, please run the other way. I get FAR better results from the free online site called OKCupid. GE is an absolute scam. Protect yourself.
I have thought about gathering with others to move on a class action suit. They most definitely are fraudulent. I do not say that lightly. If anyone moves forward on this, please contact me. Peace to you.
Great Expectations Company Profile
Company Name:

Great Expectations

Company Type:

Private

Year Founded:

1976

Country:

United States

Website:

http://www.great-expectations.com/