Find the Best Cremation and Funeral Services

Compare Reviews for Top Cremation and Funeral Services

Neptune Society
Read 662 Reviews

Since 1973, the Neptune Society has helped families and individuals plan for cremation services. With over 45 locations in the United States, the Neptune Society helps guide people through the funeral process.

National Cremation
Read 218 Reviews

The National Cremation Society has been helping individuals and families plan funerals since 1973. Though National Cremation Society specializes in cremation, it also offers burial services.

Neptune Society of Northern California
Read 67 Reviews

With locations across California, this cremation service company provides peace and comfort whether you are preplanning for yourself or handling the recent death of a loved one.

Cremation Society of Virginia
Read 43 Reviews

With three offices in Virginia, this cremation services company serves most of the state. They have options for preplanning and immediate need cremation services.

Trident Society
Read 55 Reviews

For four decades, Trident Society has been a top choice for cremation and afterlife care for over 100,000 families annually. Trident is known for both its affordability and ease as well as its round-the-clock customer support.

Advantage Funerals
Read Expert Review

Advantage Funeral and Cremation Services provides an alternative to expensive funeral homes. Advantage's low-cost funeral and cremation services are available at 21 locations around the United States.

Batesville
Read Expert Review

Batesville Services was founded in Batesville, Indiana in 1884. It has helped funeral professionals, families and friends honor the deceased. Batesville offers business solutions and a variety of burial and cremation products.

Carriage Services
Read Expert Review

Carriage Services offers a range of administrative services to funeral homes. Carriage handles busywork like accounting and IT support. This helps you stay focused on helping families and running your funeral home.

Cremation.org
Read Expert Review

Cremation.org is an online resource that helps people find cremation services for their loved ones, including pets. The website's resources include a directory of cremation services. It also hosts information about cremation.

Del Angel
Read Expert Review

The Funerarias Del Angel network of funeral providers caters to Hispanic people and families. It is part of the Dignity Memorial group and specializes in the Hispanic community's traditions and customs.
What to consider when looking for a funeral home or cremation service
Are you comfortable with the service you receive?
Your comfort should take first priority when preparing for a funeral. If you're not comfortable with the funeral home or the people helping you, look elsewhere.
Personal service: Funeral preparations can be personal, delicate processes. Work with someone who listens to your concerns and gives you proper direction. You should never feel pressured into making arrangements that you don't want to make.
Cultural observations: Make sure your funeral home will help you with any cultural arrangements you need. Many provide services in multiple languages.
Does the home offer pre-planning service?
Pre-planning your or someone else's funeral can help you budget for funeral costs. It also helps your friends and family who have to oversee final preparations.
Online planning: Some companies allow you to start the pre-planning process online. They usually have free online pre-planning resources available.
Personal advisor: Take the time to meet with a personal advisor. They will make sure you know the service options they offer.
Payment plans: The most common reason for pre-planning your funeral is to save money. You can set up a plan to prepay for your or your loved one's funeral. This way, if you have life insurance, that money can go directly to your beneficiaries instead of paying funeral costs.
What type of products do I need to buy for a funeral?
When you start planning a funeral, you will need to buy either a casket for burial or an urn for cremation.
Casket and urn selection: Your options for choosing a casket or urn will vary among funeral services. Funeral homes that do not carry the casket or urn that you want may be able to order it for you.
Other remembrance products: Funeral homes offer other remembrance products. These include specialty picture frames, medallion cases and more. Ask the funeral director about these products.
What should you consider when choosing a location?
Choosing where to have the memorial service is a personal as well as practical decision.
Transfer of service: Some preplanned funeral services are transferable in case you move somewhere else. If you move often or think you may move, make sure your funeral plan can move with you.
Travel reimbursement: Some funeral services can reimburse friends and family who must travel to attend the funeral. This is especially useful if you plan for a funeral in a remote location.
What other considerations are there?
Some funeral homes offer additional services, like writing obituaries or scattering ashes. Talk with your funeral home director to see if you need any of these.
Obituary service: Some funeral and cremation services include written obituaries. You give the funeral director or staff the information to include, and they write the obituary or hire a third-party writer.
Ash scattering: Your or a loved one's last wishes may include scattering cremains. Some services specialize in scattering ashes in specific locations.
What are the different types of cremation and funeral services?
Independent funeral homes
Independent funeral homes are locally-owned and operated. These funeral homes handle all customer-facing and administration tasks. Independent local homes often know their communities well. They tend to keep a good rapport with local florists and churches.
Partnered homes
Some funeral homes partner with larger companies that handle the administrative work for them. These homes will likely have a larger selection of products and services than independent funeral homes.
Crematoriums
Crematoriums specialize in cremation only. They can generally offer pre-planning or immediate memorial services.
Online directories
Online directories can help you find nearby funeral homes or cremation services. They host guides for planning funerals and general information about funeral services.
Funeral solutions providers
Funeral homes can partner with funeral solutions providers. These providers offer various services such as accounting, product management and tech support. This helps funeral home staff focus on caring for clients.
Who needs cremation services and funeral homes?
People planning ahead for their own funerals
You can preplan your funeral to save either time or money for your family members and loved ones.
People needing immediate service
Funeral homes and cremation services can accommodate immediate services.
Veterans and their families
Veterans are often eligible for discounts and special privileges when planning a funeral. Make sure your funeral director or cremation service works with the VA. Ask them about complimentary headstones, reimbursement or other military services.
Funeral home directors
Funeral home directors can partner with funeral solutions providers. This can take care of services like accounting, tech support and product delivery.
Cremation and Funeral Services FAQ
What is the cheapest way to be cremated?

Cremation costs as little as $500 for direct cremation, the most affordable option, but average prices vary by location:

New York: $550
Texas: $700 - $850
Illinois: $900
Tennessee: $1,300
Rhode Island: $1,400

Direct cremation is most affordable because it does not include a memorial service or graveyard plot. No-cost cremation options are available as well, but these usually involve donating the body for medical research first.

Can you prepay for a cremation?

Yes, you can prepay for cremation in several ways. Keep in mind, however, that funeral homes may go out of business or your family may relocate, which may make it difficult to work with the company you prepaid with. Research your options and terms before committing to a prepayment plan with a particular funeral or cremation provider.

What is the difference between cremation and direct cremation?

Direct cremation is a low-cost service that doesn't involve a viewing or memorial services, while standard cremation generally includes funeral services along with burial or interment costs.

How do you plan a funeral service?

Planning a funeral service involves choosing how to honor or celebrate the life lost, whether it's a family member's or your own.

Choose between burial or cremation.
Decide if you want a traditional funeral or a more intimate family memorial.
Find a venue. If you want a viewing, you need to work with a church, funeral home or cemetery.
Consider which events you'd like to take place, if you want to serve food and if you'd like to accept flowers or donations.

If you're unsure how to proceed, hiring funeral professionals helps alleviate the burden of planning a service.

How much does cremation cost?

Cremation costs range from $500 to $10,000, depending on the services you choose and your location.

For direct cremation with no memorial services or burial, expect to pay between $500 and $3,000.
For standard cremation with services at a funeral home, expect to pay from $2,000 to $4,000.
For a cremation with an extensive memorial service and luxury interment, expect to pay up to $10,000.

What does direct cremation include?

Direct cremation only includes cremating the body and delivering the ashes in a simple container. Direct cremations have a few common features:

You never need to buy a casket for a direct cremation.
Direct cremation doesn't come with space for burial or interment.
Funeral services or viewings are not included, but many families choose to have their own memorial services at a later date.
Thank you, you have successfully subscribed to our newsletter!
We value your privacy. Unsubscribe easily.
Expert reviews for cremation and funeral services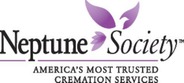 The Neptune Society is one of America's largest providers of cremation services. The company was founded in 1973. Its headquarters are in Plantation, Florida. The Neptune Society has over 45 locations nationwide.
Read More

The National Cremation Society has helped over 160,000 families honor their loved ones. It was founded in 1973. National Cremation can help you with both pre-planning and immediate cremation needs.
Read More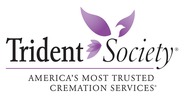 This cremation services company has offices across California and will drive to you if you live far from one of their regional offices. They offer preplanning services as well as services for immediate needs, if a friend or family member has recently passed away.
Read More

Offers cremation services to people in California. If there isn't a regional office near you, then a representative will drive to you so you don't have to go out of your way. Whether you are planning for yourself or a loved one, they will help you choose the right type of memorial for your situation.
Read More

Dignity Memorial is one of the largest providers of cremation, funeral and cemetery services in North America. Over 2,000 funeral homes in the United States and Canada offer services from Dignity Memorial.
Funeral planning guide: Dignity Memorial has an online funeral planning guide. This guide includes a checklist of important steps to remember. These materials are available for free.
National plan transferability: Dignity Memorial's services are fully transferable. In the event of a move, your pre-arrangements will transfer to a nearby Dignity Memorial provider.
Compassion Helpline: Dignity's Compassion Helpline lets friends and family talk to grief counselors. Families have unlimited access up to 13 months after a funeral service. Anyone in attendance to a visitation or funeral service can use the Compassion Helpline for three months.
Memorial Guidance series: The online Memorial Guidance series offers advice and support for dealing with grief.
Bereavement travel services: Dignity Memorial can assist family and friends with travel arrangements. Dignity partners with global experts to meet their travel needs.
Best for: those seeking burial or cremation services and those planning a funeral.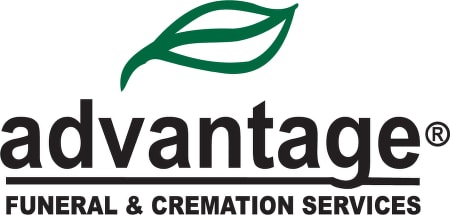 Advantage Funeral & Cremation Services offers affordable funeral services. Advantage helps people find quality funeral care for a low price. Advantage has 21 locations across the United States.
Advantage Guarantee: Advantage guarantees a lower price than other funeral services. If you show proof of lower prices to Advantage, Advantage will match or beat that price.
Low-cost planning: Advantage can help lock in your funeral plans at today's prices. This means you don't pay more if their rates go up.
Cremation and burial services: Advantage offers cremation as a low-cost alternative to burial. These services are backed by the same low price guarantee as burial.
Local funeral providers: Advantage keeps business local. They currently have 21 location across the United States. Use their online map to help you find the nearest provider.
Immediate service: Advantage is available for immediate services and backs these services with their low-price guarantee.
Best for: pre-planners and people in need of low-cost funeral services.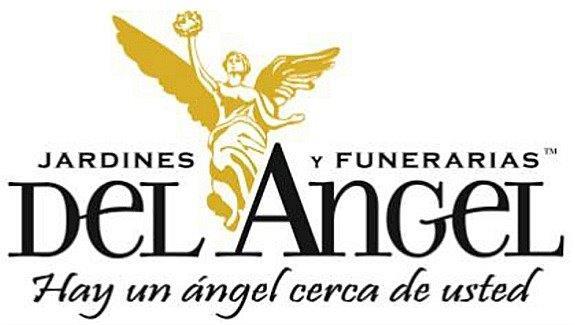 Funerarias Del Angel provides funeral services for Hispanic families. Del Angel is dedicated to honoring the customs and traditions of Hispanic people. They offer services in multiple languages.
Multilingual service: Del Angel employs multilingual staff. They can provide planning and funeral services for people who do not speak English.
Traditions and customs: Del Angel accommodates Hispanic funeral traditions. They can help with special decorations, food considerations and international details.
Dignity Memorial group: Del Angel is part of the Dignity Memorial group. Del Angel has access to resources like travel service, plan transfer and more.
Funeral planning: Del Angel can help you plan for a cremation or funeral in advance. They can help set up a payment plan and negotiate any international concerns.
Full-service options: Del Angel offers burial, cremation, cemetery and memorial services.
Best for: Hispanic families and individuals in need of funeral planning or immediate funeral service.

Carriage offers a complete range of services to funeral homes across the United States. Homes that partner with Carriage have access to various support features that can be tailored for the home's specific needs. Its headquarters are in Houston.
Decentralized: Carriage is a decentralized corporate entity. You own and manage your funeral home while Carriage offers support and services.
Accounting help: Carriage can help you manage your finances and accounting. This gives you more time to deal with the day-to-day operations of your funeral home.
Houston Support: Houston Support is Carriage's website and technical support service. Houston Support can help make sure you funeral home's website is running well.
Products ordering: Carriage Services will help you schedule orders and deliveries. You can set up regular shipments or purchase items as needed.
Smaller company: Carriage Services is a relatively small company. They stay small to offer your funeral home individualized support. They also value your input as a client.
Best for: small funeral home operators that want help managing their business.

With roots stretching back to 1850, Matthews Memorialization is an international provider of memorialization products. Matthews offers a variety of cemetery products, funeral solutions, cremation products and monument products.
Cemetery products: Matthews sells grave markers, headstones, mausoleums and columbariums.
Aurora burial products: Matthews' Aurora burial products include a full selection of wood and metal burial caskets. These caskets are handcrafted from natural woods or built from high-quality metals.
I'll Remember You℠ Cremation: The I'll Remember You℠ Cremation product line includes a variety of urns and keepsakes to honor the departed. The line also includes cremation caskets and memorial jewelry.
The Remembrance Process℠: Matthews' The Remembrance Process℠ is an online resource about funerals. It can help you prepare for a funeral and understand the grieving process.
Environmentally friendly cremation: Matthews' crematory equipment is designed to be environmentally friendly. Matthews offers a full suite of crematory equipment, parts, supplies and more.
Best for: small and large funeral homes and people looking for caskets, urns, gravestones or other funeral products.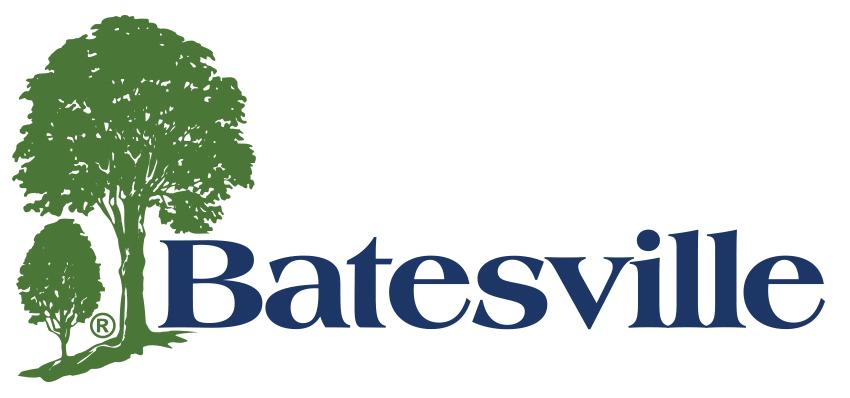 Batesville Services has been helping funeral professionals and families since 1884. Batesville offers a variety of funeral and crematory products. The company is dedicated to educating families about the value of meaningful funerals. Its headquarters are in Batesville, Indiana.
Casket options: Batesville has a variety of wood and metal casket options for families and funeral professionals. You can choose from classic designs or personalized commemorative caskets.
Cremation options: Batesville provides a selection of urns, caskets and memorial objects for cremains. Batesville's online guide helps families and loved ones plan the right cremation memorial service.
Memorial keepsakes: Batesville's LifeStories® keepsakes help friends and families honor the deceased. Their products include photo boxes, medallions, photo frames and more.
Technology help: Batesville can help your funeral home build and maintain an attractive website. Batesville's management and digital merchandising software make shopping for funeral items easy.
Technology help: If you partner with Batesville, you will set up an online account. This account will help you manage your funeral home. You'll have access to in-depth research about funeral practices, staff training materials, business plans and more.
Best for: funeral professionals, especially those needing technology solutions, families and loved ones.

FuneralHomes.com is an online funeral home directory. It hosts thousands of funeral home listings in the United States and Canada. FuneralHomes.com connects users to local funeral homes or crematories to help people find the services right for them.
Find a funeral home: Find a funeral home on FuneralHomes.com's database by typing your location information. Then, choose a search radius. FuneralHomes.com will immediately list any funeral homes within that radius.
Send flowers: FuneralHomes.com makes it easy to send flowers to any funeral home on the database. To send flowers, click on the "Send Flowers" icon near any listed funeral home. FuneralHomes.com takes you to an online florist to choose flowers to send to the funeral home.
Resources: FuneralHomes.com has a resources page to educate people about funeral services. Articles include advice about pre-planning, managing funeral costs and selecting a funeral home.
Advertise your funeral home: FuneralHomes.com makes it easy to list your funeral home on the database. Check their funeral home directors page for more information.
Best for: people looking for funeral homes and cremation services and funeral homes that want to advertise their services.

Cremation.org is home to the Internet Cremation Society. The Internet Cremation Society is an online collection of cremation resources. Cremation.org's directory can help you find cremation services, scattering services, urn providers and more.
Find a provider: Cremation.org lists providers by state and county. Click on your state (or province) and then your county (or city) to find the cremation service nearest you.
Cremation information: Cremation.org offers several online resources to educate visitors about cremation. You can view FAQs, veterans benefits, pre-planning guides and more online.
Pet cremation: Cremation.org also helps you find a location for pet cremation. Like the regular cremation services, Cremation.org lists these by state/province and county/city.
Scattering services: Cremation.org can direct you to several scattering services. If you wish to scatter your loved one's ashes at sea, in the mountains or at any other location, Cremation.org can help you find what you need.
Other resources: Cremation.org also provides links to Urn Mall. Urn Mall is an online cremation urn store. It also links to various obituary sites.
Best for: pre-planners and people curious about cremation options for their loved ones and pets.
Compare Reviews for Top Cremation and Funeral Services

Dignity Memorial
Read Expert Review

Dignity Memorial provides funeral, burial and cremation services to over 300,000 families each year. Their services, available at over 2,000 providers, are comprehensive and personalized to suit your needs.

FuneralHomes.com
Read Expert Review

FuneralHomes.com is an online directory of funeral homes and services in the United States and Canada. It uses your location to direct you to nearby funeral homes. The website also hosts educational resources about funerals.

Matthews Memorialization Group
Read Expert Review

Matthews Memorialization's history stretches back to 1850. It is an international provider of funeral home and crematory solutions. Matthews offers a variety of caskets, urns, gravestones and other memorial products.
Disclaimer
Information in this guide is general in nature and is intended for informational purposes only; it is not legal, health, investment or tax advice. ConsumerAffairs.com makes no representation as to the accuracy of the information provided and assumes no liability for any damages or loss arising from its use.
Thank you
Keep an eye on your inbox, the latest consumer news is on its way!