Credit Reporting Government Oversight
If you were ever charged for these "services," you might be owed a refund
07/01/2015
|
ConsumerAffairs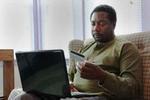 Today the Consumer Financial Protection Bureau, or CFPB, announced an action against two "credit card add-on product vendors" — sellers of services such as identity theft protection or credit monitoring — for billing customers for add-on services they never actually received.
The two companies – Intersections, Inc. and Affinion Group Holdings, Inc. (plus various Affinion affiliates) – must pay almost $9.6 million combined in consumer refunds and penalties. The CFPB said ...
More
Experian, Equifax and TransUnion will also pay $6 million to 31 states
05/21/2015
|
ConsumerAffairs

By Mark Huffman
Mark Huffman has been a consumer news reporter for ConsumerAffairs ... Read Full Bio→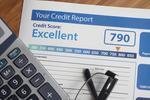 Whether it is applying for a mortgage, buying a car or even applying for a job, consumers are at the mercy of their credit reports. If there is negative information that is wrong, it is often a difficult, cumbersome process to correct it.
Soon, it should be easier. The attorneys general from 31 states have reached a settlement with the three credit reporting agencies – Equifax, Experian and TransUnion – to implement a broad list of consumer-friendly reforms. In addition,...
More
Sort By