Study shows increased awareness usually improves financial behavior
06/21/2017
|
ConsumerAffairs

By Mark Huffman
Mark Huffman has been a consumer news reporter for ConsumerAffairs ... Read Full Bio→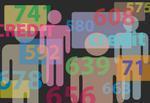 Consumers who routinely monitor their credit score and credit report are more likely to have positive financial behavior and a higher score, according to a new study from Discover.
While a majority of consumers in the study said they were aware of their credit standing, and nearly as many said their credit standing is important to them, a lot fewer actually follow through and check their credit regularly.
About half of consumers didn't check their score at all last year, ...
More
Allowing it to stay on your report will lower your credit score
04/17/2017
|
ConsumerAffairs

By Mark Huffman
Mark Huffman has been a consumer news reporter for ConsumerAffairs ... Read Full Bio→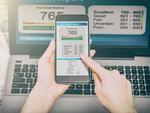 Now that you've filed your taxes, maybe you should turn your attention to another financial matter. This might be a good time to check your credit reports from the three credit reporting agencies -- Equifax, Experian, and Trans Union.
While checking your credit report will alert you to fraudulent activity on your account, a much more likely event is to discover incorrect information that could lower your credit score.
Under federal law, you are entitled to a free copy of ...
More
Sort By