Doing so will probably lower your credit score, at least for a while
10/03/2016
|
ConsumerAffairs

By Mark Huffman
Mark Huffman has been a consumer news reporter for ConsumerAffairs ... Read Full Bio→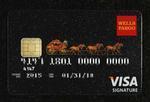 What if you are one of the two million Wells Fargo customers who recently discovered that the bank opened a fraudulent bank or credit card account in your name?
If so, you're probably angry, since you didn't ask for the card. So you'll show them – you'll close the account.
But not so fast. Closing a credit card account, even one opened in your name without your permission, can negatively impact your credit score. So you might not want to act until you are able to figure o...
More
TransUnion found that a lot of consumers don't know
08/22/2016
|
ConsumerAffairs

By Mark Huffman
Mark Huffman has been a consumer news reporter for ConsumerAffairs ... Read Full Bio→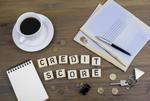 A credit score seems like a fairly simple concept. If you have a high score, you can qualify for the best rates on loans. If you have a low score, you can't.
But what about the things that influence a score, that move it up or down? That's where things get a little murky for a lot of consumers.
A survey by credit bureau TransUnion has documented that confusion, learning that more than half of consumers who checked their credit score in the last month wrongly believed thei...
More
Sort By