Allowing it to stay on your report will lower your credit score
04/17/2017
|
ConsumerAffairs

By Mark Huffman
Mark Huffman has been a consumer news reporter for ConsumerAffairs ... Read Full Bio→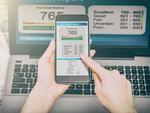 Now that you've filed your taxes, maybe you should turn your attention to another financial matter. This might be a good time to check your credit reports from the three credit reporting agencies -- Equifax, Experian, and Trans Union.
While checking your credit report will alert you to fraudulent activity on your account, a much more likely event is to discover incorrect information that could lower your credit score.
Under federal law, you are entitled to a free copy of ...
More
Consumers have the right to see the damaging information
11/14/2016
|
ConsumerAffairs

By Mark Huffman
Mark Huffman has been a consumer news reporter for ConsumerAffairs ... Read Full Bio→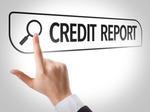 It can be one of life's more unpleasant circumstances. You get ready to purchase a car, a big screen TV, or other major purchase requiring credit, and the deal falls through.
The seller pulls your credit report and suddenly the deal is off. You might be embarrassed, or even angry, but the important thing to do is find out what was in your credit report that raised the red flag.
The Federal Reserve points out consumers have some rights in this area. For example, if you don...
More
Sort By