TransUnion survey identifies a number of credit myths
07/18/2017
|
ConsumerAffairs

By Mark Huffman
Mark Huffman has been a consumer news reporter for ConsumerAffairs ... Read Full Bio→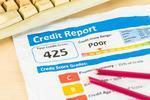 Consumers generally understand the importance of credit scores and how they can impact significant areas of your financial life.
But the latest survey from TransUnion, one of the three credit reporting bureaus, has identified several important misconceptions about credit and credit scores.
For example, closing a credit card account does not automatically lower your credit score. It might, but it all depends on the amount of credit you have available to you and the length ...
More
More information and updates are being required for civil actions and tax liens
06/29/2017
|
ConsumerAffairs

By Mark Huffman
Mark Huffman has been a consumer news reporter for ConsumerAffairs ... Read Full Bio→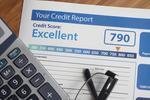 Congratulations, your credit score may go up this weekend, and you didn't have to do a thing.
On July 1, all three credit reporting bureaus -- TransUnion, Equifax and Experian – are establishing a set of policy changes that will almost certainly raise millions of credit scores. The policy change requires more information, as well as more frequent updates. The credit bureaus expect that will mean all civil judgments and about half of all tax liens will disappear from cons...
More
Sort By