According to a survey, more than most of us think
06/26/2017
|
ConsumerAffairs

By Mark Huffman
Mark Huffman has been a consumer news reporter for ConsumerAffairs ... Read Full Bio→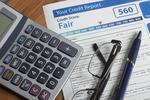 An annual survey of consumers shows more people are getting access to their credit scores each year, but understanding of why that score is so important is declining.
The survey, by the Consumer Federation of America (CFA) and VantageScore Solutions, shows access to credit scores rose from 49% in 2014 to 56% this year. That part is encouraging.
But when asked who besides a lender makes use of that score, there has been a steady decline in knowledge of other users. For exa...
More
Study shows increased awareness usually improves financial behavior
06/21/2017
|
ConsumerAffairs

By Mark Huffman
Mark Huffman has been a consumer news reporter for ConsumerAffairs ... Read Full Bio→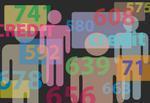 Consumers who routinely monitor their credit score and credit report are more likely to have positive financial behavior and a higher score, according to a new study from Discover.
While a majority of consumers in the study said they were aware of their credit standing, and nearly as many said their credit standing is important to them, a lot fewer actually follow through and check their credit regularly.
About half of consumers didn't check their score at all last year, ...
More
Sort By