Credit Cards for College Students Information
Two-thirds who have credit cards carry a balance each month
04/27/2016
|
ConsumerAffairs

By Mark Huffman
Mark Huffman has been a consumer news reporter for ConsumerAffairs ... Read Full Bio→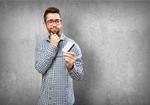 In many cases, young people have their first experience with credit cards when they go off to college. Some handle the experience better than others.
Lendedu, a student loan marketplace, recently quizzed college students at three different four-year institutions about their credit card knowledge. The results suggest that colleges would do well to add a few personal finance courses to the curriculum.
Off the bat, the survey found that only 38.46% of the students it polled ...
More
All three offer some rewards and forgiving features
04/04/2016
|
ConsumerAffairs

By Mark Huffman
Mark Huffman has been a consumer news reporter for ConsumerAffairs ... Read Full Bio→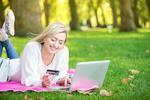 Not all credit cards are alike, and some are better than others for certain periods of life. When you're young, it pays to have a credit card that takes that into account.
Fortunately, there are several credit cards designed specifically for young people still in school. Here are three pretty good ones.
The Discover It Chrome for Students has some forgiving features that might come in handy. There is no annual fee, no fee for going over your limit, no foreign transaction ...
More
Sort By