Credit Cards for College Students Information
But parents and students should agree on how they are used
08/24/2016
|
ConsumerAffairs

By Mark Huffman
Mark Huffman has been a consumer news reporter for ConsumerAffairs ... Read Full Bio→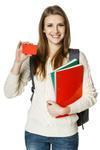 With college students heading back to campus, parents may be considering whether a son or daughter should have a credit card.
Having one could provide some peace of mind, in case of an emergency expense. On the other hand, a credit card can quickly bury a student in debt if used irresponsibly.
With responsible use, a credit card can not only be a helpful convenience, it can help a student begin building a positive credit history. The question, then, is what's the best car...
More
Two-thirds who have credit cards carry a balance each month
04/27/2016
|
ConsumerAffairs

By Mark Huffman
Mark Huffman has been a consumer news reporter for ConsumerAffairs ... Read Full Bio→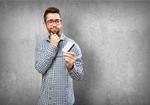 In many cases, young people have their first experience with credit cards when they go off to college. Some handle the experience better than others.
Lendedu, a student loan marketplace, recently quizzed college students at three different four-year institutions about their credit card knowledge. The results suggest that colleges would do well to add a few personal finance courses to the curriculum.
Off the bat, the survey found that only 38.46% of the students it polled ...
More
Sort By