Credit Card News & Information
Bank transaction costs have gone down, industry group claims
03/30/2016
|
ConsumerAffairs

By Mark Huffman
Mark Huffman has been a consumer news reporter for ConsumerAffairs ... Read Full Bio→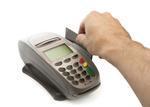 About five years ago, the Federal Reserve stepped in and imposed a cap, significantly lowering the "swipe fee" credit card lenders charged for each debit card transaction.
Mallory Duncan, a senior executive at the National Retail Federation (NRF), says the nation's retailers have passed along two-thirds of the $8.5 billion in annual savings to consumers. But he says the cap should be even lower.
"In most cases, 24 cents per transaction represents a significant savings ove...
More
When you are disciplined enough to pay the balance in full, a credit card is a useful tool
08/24/2015
|
ConsumerAffairs

By Mark Huffman
Mark Huffman has been a consumer news reporter for ConsumerAffairs ... Read Full Bio→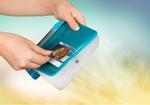 Credit cards can be trouble. Just ask any of the millions of consumers who find themselves deeply in debt. In most cases, a large credit card balance is part of their burden.
But plenty of financial advisors point out the advantages of paying for everything with a credit card instead of cash or a debit card. A credit card is more secure than a debit card and, if you have a card offering rewards based on purchases, you can rack up discounts on future purposes.
The problem ...
More
Sort By