Claims new EMV terminals steer debit purchases to more expensive network
11/17/2016
|
ConsumerAffairs

By Mark Huffman
Mark Huffman has been a consumer news reporter for ConsumerAffairs ... Read Full Bio→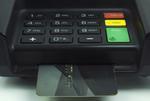 The nation's retailers appear to be renewing their feud with credit card companies over the fees they charge for processing credit and debit purchases.
Earlier this week, the National Retail Federation (NRF) filed a friend-of-the-court brief in support of the Justice Department motion that the full Second Circuit Court of Appeals hear its case against American Express. The government maintains American Express is still blocking retailers from suggesting customers use a d...
More
However, choosing the wrong prepaid card can be costly
07/28/2016
|
ConsumerAffairs

By Mark Huffman
Mark Huffman has been a consumer news reporter for ConsumerAffairs ... Read Full Bio→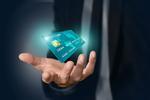 Oil prices aren't the only thing going down. A new report from CreditCards.com found fewer credit cards are charging foreign transaction fees – a significant cost savings for consumers who travel outside the U.S.
According to the report, 77 credit cards levied the fee last year but this year only 61 do.
When you add up all the fees charged by the 100 credit cards, the report says the total number is 593, down from 613 a year ago.
"Many card issuers are eliminating foreign ...
More
Sort By