Chances are, it will if you'll just ask
03/27/2017
|
ConsumerAffairs

By Mark Huffman
Mark Huffman has been a consumer news reporter for ConsumerAffairs ... Read Full Bio→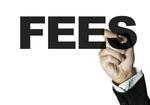 Consumers hate fees, whether they are levied by a bank or credit card company. Overdraft fees were such a major bone of contention a few years ago that Congress passed legislation to reduce them.
But fees don't always have to be paid. Sometimes, if you ask, a credit card company will waive them. And it happens a lot more than you might think.
CreditCards.com reports its latest research which shows that 87% of consumers who asked a credit card company to waive a late fee w...
More
Claims new EMV terminals steer debit purchases to more expensive network
11/17/2016
|
ConsumerAffairs

By Mark Huffman
Mark Huffman has been a consumer news reporter for ConsumerAffairs ... Read Full Bio→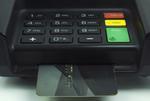 The nation's retailers appear to be renewing their feud with credit card companies over the fees they charge for processing credit and debit purchases.
Earlier this week, the National Retail Federation (NRF) filed a friend-of-the-court brief in support of the Justice Department motion that the full Second Circuit Court of Appeals hear its case against American Express. The government maintains American Express is still blocking retailers from suggesting customers use a d...
More
Sort By