Card comparison site finds First Premier Bank card has the most with 12
08/10/2017
|
ConsumerAffairs

By Mark Huffman
Mark Huffman has been a consumer news reporter for ConsumerAffairs ... Read Full Bio→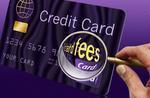 A report by card comparison site CreditCards.com has found the average credit card carries six potential fees, which can make a consumer's purchase a little more costly.
The good news is there are fewer fees than there used to be. The credit card industry has gotten a lot more competitive and issuers have found reducing fees can make their products a lot more attractive to consumers.
The study measured "potential" fees, meaning consumers may be able to avoid some or all o...
More
Chances are, it will if you'll just ask
03/27/2017
|
ConsumerAffairs

By Mark Huffman
Mark Huffman has been a consumer news reporter for ConsumerAffairs ... Read Full Bio→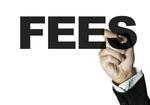 Consumers hate fees, whether they are levied by a bank or credit card company. Overdraft fees were such a major bone of contention a few years ago that Congress passed legislation to reduce them.
But fees don't always have to be paid. Sometimes, if you ask, a credit card company will waive them. And it happens a lot more than you might think.
CreditCards.com reports its latest research which shows that 87% of consumers who asked a credit card company to waive a late fee w...
More
Sort By