Consumer Complaints and Reviews

I have been a long time customer of Sephora for years. I have spent SO MUCH money with Sephora as a VIB Rouge member. Over the years my biggest complaint with Sephora has been the warehouse shipping broken items. In fact I purchased a palette that arrived shattered, they sent me another one and again it came with one of the highlighters broken. I took that into the store so that I did not have to deal with online CS and they gave me a refund on a gift card.
Last Sunday for the VIB Rouge 20% off sale I attempted to use my gift card for some items. The gift card showed as $73.83 and my remaining balance was $8.77 that came out of my PayPal debit card. Upon checking out I hit 'PLACE ORDER' and I received red lettering that told me the order could not be processed because an item I had in my cart was now out of stock. I was ok with it, so I went back to order something else...however, when I tried to use the gift card for an item that was in stock, it told me I had zero on the card. I then get an email from PayPal telling me Sephora changed me the remaining $8.77 so I thought the order went through after all. So I call to be sure and the rep tells me it was a mistake and that it will take 1-7 days for the money to go back on my gift card or for my PayPal to be credited. I was upset because the sale ended the next day.
Later that night the rep called me back to tell me that her supervisor was going to take care of it and I would have my money back within 24 hrs. It has been a week and NOTHING. I see that the 8.77 they took out for the remaining balance has expired in PayPal but my gift card is still at ZERO. So, I call today to find out that now they are saying I never had money on that gift card. Of course I am pissed so now I had to call the store that issued the card and ask them for that receipt. They have to contact their audit department to get it and someone will call me back!! I am so over it with Sephora. They pack products TERRIBLY and ship them only to lose money because the items come damaged and they have to send out another. And that has happened too many times to count & Now this? Horrible customer service, and it is a shame.

I have a wrong shipping address for my order. In order to change that, I call customer service at least 10 call, one everyday, to change that!!! And I still cannot change it!!! They told me they cannot it because of UPS, but actually It's because they didn't upload some information in time, so I cannot change it!!! Even if the packet will be delivered to a wrong place today. So who the hell can change that!!!

I went to the Sephora in J.C. Penney in Houston, Texas in Willowbrook Mall. I told the clerk I needed a moisturizer for dry skin. She sold me a product called Butter Drench for 38.00 plus tax. I used it 1 time and it blistered my face. The burning was like a burn. On Monday Oct.10, 2016 I returned it and told the girl what had happened, and that I wanted to credit my Penney account. They told me argan oil would help and wanted to sell me some. I told them to "give me a sample because your product was what caused." Not one time did she show any concern. The oil did not help. I ended up using Vaseline and it did help. Your clerk did not tell me the product was for wrinkles. It had stronger than I can use, as I am 81 yrs.old.

I went to the Sephora inside the JC Penney store at the West Covina Mall on October 2, 2016 at around noon to return a highlighter from the brand Becca because it did not suit my skin tone. I got the shade Pearl because it was the lightest of all but unfortunately it didn't work out for me. I have had the highlighter for a month before I decide to return it without the receipt because I threw it away (I don't keep all my receipts). I looked around and I decided to do an exchange with the Laura Mercier brand instead which would be a $7 difference which I would gladly pay the difference for.
I got to the counter to start the exchange process when the associate at the counter rudely told me "You might be given the lowest price for the exchange. That's just the way it is." I told her that I have heard no such thing before nor is that legal simply because I did not have a receipt. After questioning her about this, she then told me "well that's just the way it is. I'm telling you."
I then gave her my credit card to pay for the difference and something had happened on the screen, I think, but she made me stand there and wait without even saying what was going on. I had been in line for about 30 minutes without a word on what was happening. I then said to her that I had to go to work just like she did and that she wasn't the only one that had work today.
Finally, with my receipt came an advisory saying I was banned from returning any further items for a period of 180 days because of suspected fraud. First of all I am a regular Sephora customer. I shop at Sephora almost every month. I do throw my receipts away sometimes but I return products that do not work out for me. Not everyone can just throw things away that don't work for them.
Secondly if this is Sephora's policy of taking returned items back for a lower price, they need to indicate that on their website. People need to be aware of such policy before bringing back items without a receipt. Not everyone is going to commit fraud by returning items without a receipt. They also need to improve customer service training and retrain employees on how to treat people better and not treat them like a criminal and make it so difficult for them to return something they did not particularly care for. It's a beauty store, different things work for different people.

I am an overseas customer from Melbourne, Australia, who shopped at Sephora in San Francisco in December last year. I bought about $US300 worth of makeup and perfume, and was double-charged for part of this transaction. I have been trying to get a refund of the double-charge since December to no avail. The head office has been a nightmare to deal with and asked me to check with my bank to see if it was an error on their part (which of course it wasn't!). I was ignored and then passed on to another customer service rep who has still not resolved my query/complaint. I am furious with the blatant disregard for my request even if it is for a small amount in their eyes.
As a goodwill gesture, I offered a solution for a credit note for the Melbourne, Australia store for the amount of the double-charge, but this was also declined. Good to know how "important" this company views their customers! I will definitely never shop at this store again anywhere in the world and I would encourage others to do the same. You will be treated like a number and completely ignored if you have any complaints or follow-up queries. Very disappointed!
How do I know I can trust these reviews about Sephora?
636,825 reviews on ConsumerAffairs are verified.
We require contact information to ensure our reviewers are real.
We use intelligent software that helps us maintain the integrity of reviews.
Our moderators read all reviews to verify quality and helpfulness.
For more information about reviews on ConsumerAffairs.com please visit our FAQ.

I am completely turned off from purchasing products from Sephora ever again. I love the products they have but I will now be getting them directly from the brands themselves and not supporting Sephora. My reason being the horrible lack of customer service when due to an issue with ordering online. I tried to order a makeup palette with my credit card and each time it could not process and my card was declined on the website. I later found out the reason was I wanted it sent to my mothers house instead of my own address. Knowing I had the money in my account I checked my bank. I had been charged twice for the product but no order had gone through online.
I quickly called Sephora and the first person I spoke to basically yelled at me and told me, "Oh you get the money back in 8 days, it's the banks problem". I called my bank and they said it was actually Sephora's issue. I called Sephora back and the put in a complaint and the girl told me I'd have my money back in 3 days. It's been 8 days so I called again. I was told, "Oh actually you live in Canada it'll be 14 business days, you were given the wrong info. For your trouble we can give you 100 points". To be honest I laughed at this.
This has been quite the stress for me and I plan to never shop here again honestly. What I do ask is for them to fix their website. The thing I don't understand is how you get charged anyways when it can't simply block the charge and say the info is incorrect before proceeding like every other website. But to be charged twice with no product, having to wait two weeks for a refund (on their mistake by the way) and only offered 100 points. Fix your website Sephora. I read online this has happened to many people. Not all of us are wealthy and have money to throw down the drain. I was of course happy to buy the product once and receive it! Not to be charged twice for nothing and dealing with the headache. Honestly good riddance.

I had the misfortune of trying to place an order with Sephora.com last week. I have always been a Sephora store shopper but short on time decided to place an order online. What a costly nightmare. I placed an order for two items and submitted the order. The screen notified that my order had not been processed. Go to my credit card and there is a charge for 67.84 from Sephora. So you take the money but refuse to process the order because my billing and shipping addresses are different?? Call and email customer service. They refuse to help me. Tell me that the charge will fall off in 1-7 days. The charge is still there as PENDING. IF it at least was moved to an actual charge I could dispute it with my credit card company. Why is Sephora successfully charging orders but not sending product.

Sephora... I cannot even to begin to explain my ire. However I will try. I was shopping with my wife at one of the Texas locations. She thought it would be fun to do a consultation with a makeup artist. Of course they engaged my wife in typical conversation. My wife is quite open and will converse with anyone. Long story short... a sales associate (Director in Charge titled according to her name tag) standing by other cast members says "I would need a talent like hers if I was built like that." "What do you mean?" "Well if I had hips like that I would need a talent." "Who?" "The woman at the Beauty Studio." Turns out my wife was the only woman at the beauty studio. As a matter of fact the store was not that busy at all. I interrupted the the 3 girls standing there and asked to speak to a manager. To which the one making the comment about my wife (Martina Director in Charge) replied she was.
I then asked if there was someone else I may speak to. One girl walked off a this point and the other (Nicole on her name tag. The only thing there.) Said she was. I knew immediately that this wasn't going to go far so I asked if she was the store manager or assistant manager. She was an assistant manager so I asked to speak to the store manager who was not available. This person Mark ** is apparently never available and does not respond to emails. I returned to the store recently and asked if he was there physically once again he was not. I expressed my concern with a cast member and they suggested I get a hold of a Brian ** the district manager. Neither individual has attempted to make contact with me.
Oh wait there is more... my last visit to the store location in hope that I might catch the evasive Mark ** at work. While waiting for him, apparently he was there, but had dipped out for lunch (later discovery) I overheard the 2 very same employees mentioned before discussing ** and how you couldn't tell if they were going to buy make up or blow you up. I left. After all how much can a person take. I already felt short of calling my wife the "N" word (we are **) I was already offended from the related encounter, and to hear further racial commentary propagated by a company employee that holds itself to a "higher standard" was just over the top. After all according to the Sephora employee employment page "YOU ARE THE FACE OF SEPHORA".
A side note. After the first related incident I followed up with documentation and I even recorded video with audio every time I went back into the store attempting to meet with Mr. **. I have the ** comment on video with audio and both individuals in frame during discussion. I have offered to share this with Sephora... still no word. If I could post it here I would do so for your viewing pleasure or displeasure. I suppose that the lack of response by Sephora and its management proves that beauty is truly only skin deep and therefore shallow.

I really do like Sephora makeup. I usually shop in a physical store and pay with physical cash. I tried shopping online the other day because I've temporarily moved to a remote island in Alaska. Obviously there is no Sephora store here so online shopping was my only option. I went onto the website for the first time, ordered about $57 worth of makeup, checked out, and I thought I was done. Within 2 hours of my purchase I got an email from Sephora saying "We have cancelled your order because we were unable to confirm your payment information."
I was furious when I saw that message, so the first thing I did was go onto Google and see if anybody else has encountered this problem. It turns out TONS of customers encounter this problem. I saw that a few of them had their orders cancelled because the billing and shipping addresses were different from each other. My billing and shipping addresses are different, so this might be why they chose to cancel my order.
Since Sephora refuses to do business with me I just went directly to the seller's websites (UrbanDecay, BareMinerals, etc) and bought my products there. Today I looked at my bank account charges and I found that Sephora still hasn't removed the charge for $57. It has been 3 business days. I read that it can take up to 7 business days to get a refund, so I will wait and see if they can give me my money back in a timely manner. So I will never shop Sephora online again. I have had a very bad shopping experience that leaves a bitter taste in my mouth. I will most likely find a different makeup store to shop at once I move back to civilization.

I am a regular customer of Sephora and I order multiple times in a month. Recently, I ordered a few items online. I've been waiting and waiting for my package only to realize that it was sent to a pickup point. Granting that there was an imminent Canada Post strike, I understand Sephora's move to change their shipping arrangement. What I do not understand is that why they could not employ a similar service as to what their customers are used to (home delivery). The whole point of ordering online is the convenience of not having to worry about anything. I have tried to contact Sephora (3 unanswered emails), I contacted UPS to have it delivered to me but apparently Sephora tagged it as pickup only/return to sender. I gladly returned it back to Sephora. While I do enjoy shopping at Sephora online, I will be having second thoughts placing another order with them.

Last night I decided to place an order from Sephora.com. I submitted my information successfully ONE time and received one tracking #. This morning I wake up to find that my account was debited 3 additional times for the amount of my purchase. I called Sephora customer service today, and was given different information from all three representatives I spoke with. The first one told me that the money was being held and I will receive it in 4 days. I said "No that is not acceptable. The first debit went through for my order and I did not authorize for an additional $100 to be HELD for a $35 purchase!! (Nor was it necessary. I'm buying a freaking lipstick, not renting a hotel)."
She said she can move it up to two days. So I call back and get someone else who tells me that is not correct and he doesn't know why I was told that. He said he will send it to his supervisor and I will have my money put back in my account within 24 hrs. Seeing as to how I can't get a straight answer - I call back a third time to confirm that my money which was held, without ANY NOTIFICATION TO ME, will definitely be returned tomorrow. This one told me it takes three business days!!! YOU HAVE TO BE KIDDING ME SEPHORA!!! I will definitely be taking my business elsewhere after this experience and after seeing what other customers have had to go through.

Purchased $113.00 worth of merchandise from Sephora's online store over the holiday weekend. I am VIB member - have been for years - and noticed that after a week, my order still hadn't shipped. Contacted customer service and was told they cancelled my order because I was having it shipped to my office and Sephora would not be able to ensure I received my package. Disappointed because I can't trust having packages delivered to my home and actually being there when I get home. I am quite angry that Sephora customer service told me it will TAKE A MONTH to issue my $113.00 refund. Customer service was very rude and unhelpful. I am annoyed that a company would cancel an order and not send an email to the customer - I am at a loss why Sephora is taking 30 days to refund.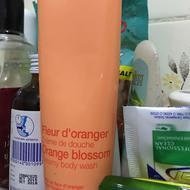 I love Sephora. When I was in California, this is where I got some of my make-up faves like Urban Decay and Benefit products. But my most favorite thing about Sephora is their own line of beauty products. I have never used them before until I received their body wash from a friend. She gave me the Sephora Orange blossom creamy body wash and it was one of the best gifts that I've received. It smells so goood and it's really soft to the skin. My skin feels hydrated after using it and the scent of the body wash stays a long time on my skin.

Here's my story: Ten days ago my online orders stopped going through and were cancelled without warning or explanation. When I phoned asking why, I got 4 different answers from 4 different sales clerks on 4 different days after 4 more cancelled orders. After I fixed each of the 4 issues, my orders still wouldn't go through! None of them would be honest with me. I reached VIB Rouge, and voila... was cut off. Yes, I was ordering my items separately to get more free deluxe samples (example of orders the day I got banned, three orders: $29, $42, $31). There was no warning that I could only place one order per day, or obtain one free deluxe sample per day. I always wait until "gift-with-purchase" at other stores before investing in beauty products, but who wouldn't?
Yes I spent a lot of money, but many of these items were directly purchased for my sister (before she opened her own account) and as gifts for others. Yes I returned around 25% of what I had purchased, but kept 75% and was under the impression I was not going against any rules or policies. Besides, I was told on the phone that I'm allowed to place multiple orders, return lightly used items, and place more than one order in a day. Here are the 4 reasons Sephora gave for banning me, INSTEAD OF politely asking me to improve my shopping habits to their standards:
1) "Oh, it's your address... it's the same as your sister's. We have a policy against 2 people in one house, so change one of your addresses and problem will be fixed." Address changed. Problem not fixed. 2) Three days later (after another cancelled order): "Oh, it's because your last name is not on your shipping address. We updated it and you can go ahead and order now." Placed orders... NOT fixed. Same result of order being cancelled.
3) Two days after that: "Oh, it's because you need to go into a Sephora store to prove your identity with ID and show proof of address." Done. Took a 1.5-hour bus ride on my day off to do this! Still, they cancelled my orders afterwards. 4) Two more days later: "Oh, it's because the manager in the store didn't type your name into the computer to update your account. Go back and get her to input data because it has to be changed at store-level." Done. And still have cancelled orders two days later after that!
When I phoned back a 5th time, which was 9 days after the first cancelled order, I was told that there's a note on my account saying they are not allowed to talk to me and that I have to wait for the investigation team to finish their investigation. But... I'm welcome to shop in the store. Hahahaha... there's no way I'll be giving them any more $ unless this issue is resolved and an apology given. I was VERY polite with them on the phone and each time simply asked one question: "Why?" And now I'm sitting here looking up forums like these to see if this has happened to anyone else. This is real and it's extremely unfair of Sephora. If I've abused my privileges without knowing, they should say so. Please take note if you hit VIB rouge. This happened the same week I reached that level. Good luck all! :)

I ordered an item online along with the promised 3 samples. Not a single selected sample came with my order. In fact, the "substitutions" were insulting. If they are out of stock of a sample, it would be easy enough in this day and age of UX to alert the consumer. I never asked for them to promote free samples as a sales device, but since they offer it, they should honor it. Won't be using them again with all of the other choice available to me. Would advise you to look elsewhere too.

Just wanted to take a minute out of my day to THANK the Sephora store on 34th Street in New York, NY for NOT allowing me use their Bathroom in an Emergency. While walking to work this morning 5-6-16 AM I was ill and needed to use a bathroom fast. I went into the Sephora store and asked to PLEASE use their bathroom as I was feeling sick. The salesgirl that I first spoke with brought me to the store manager and I again asked to PLEASE use their bathroom - that I was feeling ill and needed a bathroom to use. She refused to allow me to use it saying that there was "NO BATHROOM" in their store (not saying for the public to use but NO BATHROOM at all in the store).
After asking her again she told me that there was a Old Navy and KMART down the block and I should try there. No sooner did she get that out of her mouth when I had relieved myself in my clothes not being able to control it since I was sick. So I'd like to THANK YOU ONCE AGAIN and say I made it to my office which is 1 block from your store. I'm changed into new clothes and undergarments and cleaned up in our Company bathroom. Now to see about a lawyer?

Judging from the other reviews on this site all of us do not review reviews prior to buying! I am a case in point. After being VIB for many years I made an order and did not receive the "bonus" with purchase promised. When I called, there was no recourse other than 100 points (not the same as bonus offered) and returning items purchased. Thank you Sephora. I will return items purchased and purchase all items from other vendors going forward... Guess what, you do not have exclusive products.

I ordered three products with Sephora AU. And I calculated it to be $55 so I would get free shipping. I got my invoice and I was 5 cents under and they charged me $15 shipping. The customer service rep wouldn't even give me a store credit for $14.95 (to make up the 5 cents). She said that's policy and that can't do anything about it. They have lost a customer for life and I've shared my experience with other social media. Worst customer service ever.

Sephora is selling merchandise that should be free with purchase! Several instances there is gift with purchase and yet they do not give you the gift and make it impossible for you to receive the free gift. I purchased the $109 Narciso Rodriquez perfume and because I used the code to get a discount off my order I could not get the tube of lotion that was free with purchase. Another time, I paid $25 for Clarin samples only to find out, they truly WERE one use only samples that were given out free at the store level when you made a purchase!!! My goodness what is with Sephora that they treat their long time customers so badly??? Well I have had it, no longer will I order from them.

Briefly, I am a Sephora VIB who never receives emails about special sales. I have over 4,000 points and they can't get my email right. I have spent thousands of dollars helping keep their store in my neighborhood open. I lost one receipt and suddenly all my information was transferred to some person in India who did not speak English. Some service called Retail Equation - a complete invasion of privacy. They now have my license number and personal information and their information is incorrect.
This is so low-end that I will never buy anything in Sephora again. We don't need them in NYC. We have so many choices. When I have the time, I am writing to Sephora Corporate (CEO Calvin McDonald, Christie Jack- Sr.VP/Retail). In addition, my on-line order was stolen at the Sephora fulfillment center and some illegible signature was scribbled in. Sephora did re-send the products and admitted the problem was at their end. I could go on and on but in essence, who needs this? I'll shop elsewhere. They are a very poorly run, messed up company. They can stay in their own country and they wouldn't be missed at all.

Well, I now have a happy ending to report. I decided to give Sephora another chance to get it right and contacted customer service again. This time, they issued me an online credit in the amount of the discount I should have received. While I am thrilled that Sephora made things right, I wish it did not take more than one attempt to make it happen. I would advise others to do as I did and make your case more than once if necessary. Frankly, I was surprised that my first interaction was so poor. Hopefully, this will be my last.
Original Review
Like many here, I suspect new management or a new approach from Sephora. I used to feel good dealing with this company and my only other customer service issue a while back was handled very well. I placed an order during their VIB promotion to get 15% off my purchase. The ordering process looked unfamiliar and I ended up on a page that was unlike the other dozens of times I have ordered. Anyway, in the place to put the promotion code, I entered the code and at that point my order was processed - without the discount - and without my ability to choose method of payment (they just used most recent) or choose gifts with points.
Upon speaking with a rep, I was told the only thing they could offer me was 200 points added to my account. The discount I should have received was close to $30.00. I waited until the discount period to place the order. They know I am a VIB member and DESERVE the discount. But the best they can do is a lousy 200 points, which of course I cannot use until I place another order. I should have been offered a credit/gift card for the amount of the discount - a no brainer really. With so many other options out there, I am sad to see that Sephora does not value their loyal customers, something I have seen through reading the other reviews here. My instinct at this point is to just send back my order when it arrives. I was going to include a letter stating why, but I am thinking based on what I have read here, that Sephora will not even understand - or care - why I am unhappy. Which makes me wonder why they bother with the survey at the end of the customer service interaction. Just going through the motions, I guess. Time to check out Ulta.

15% Rougenote sale going on. I battle through the throngs without assistance or any samples. Girl offers to check me out using handheld device. I hand her my shiny red VIB Rouge card. She finished up & I said - "You got the 15%, right?" "Oh no" says girl with a puzzled look. "Well I want the 15% discount, that's kind of the point!" So they have to return my order and rescan everything. She hands me off to Fatima at the desk.
Fatima says "I need your card". I gave her my shiny red VIB Rouge card. She eye rolls and processes my return, looking at me like I'm a real PITA to her. Then she rings everything up again, -15%, and says "credit card" to pay $176. Hands me my bag "here ya go". WHAT does it take to handle a store promotion right the FIRST time WHAT does it take to be treated politely? Ask me for my card please. Thank me for shopping there. Fatima - your attitude will not take you far in the world. And it'll take a lot to get me to go back to a Sephora in the future. Thank you for listening.

I went to return a bb cream I bought on a Cadillac fair view gift card I got for Christmas because I was allergic to it and I was denied a refund because I didn't have a Sephora beauty insider card and even though the Internet refund policy is different. I checked online first to make sure I could return it only to be denied in store. I feel like they could have honored my refund in the name of good customer service and since the net states a different and misleading refund policy. Very frustrating and very disappointed. Especially after waiting in 25-minute line after asking a sales associate if I would get a refund for an opened item first to avoid massively wasting time!! Won't go back. :-(

2 1/2 weeks ago I bought a train case that was a train case for $110 with a free sample (argan oil). A few days later, I received my product in a small box, shipping weight was a point, only containing the sample, with no train case (weighing 9 lbs). I called Sephora 2-3x. First I was told that UPS would investigate it, then I called back a week later and they claim UPS tried to contact me and did not get a response. (I never got a call from UPS.) I called UPS directly and they told me to contact the shipper. I called again, and after a long hold, they claim they found my item and it is being shipped to me, they never gave me a new tracking number. One week later, I am still waiting for my item! I am a frequent online shopper and this is the first horrible experience I had. Please, do not buy Sephora online. Save your money! They are NOT TRUSTWORTHY.

I ordered a 45 dollar product online on March 31st. After completing the order and being charged on my credit card, no order number was ever created. I called the company and they said it would be taken off after for a time with my bank account. However, it is still charged on my card. They said my billing address was wrong. So a few days later, I changed it and tried to buy the item again. Even though my billing address was correct, it still was charged again on my credit card with no order generated. Now they have almost 150 dollars of mine and still no order numbers or confirmation emails have been sent to me. I called a second email and still got the same response. I'm a teacher living in a rural area and really sick of having my money stolen by this company. Never again.

Original Review
VIB Rouge, between my daughter and myself easily $10,000 per year spent mostly online with Sephora. I suspect new, misguided management that doesn't care about the customer and therefore not about their business. Have had incredible problems with their website from the same iPad I've used for years: it's impossible to place an order or add codes, because there are no tabs programmed into the website via iPad. Called VIB customer service and a " gentleman" from San Francisco basically said I should use a laptop and in fact Sephora wants everyone to use an iPhone to place an order! What was worse, he was incredibly rude and nasty!
Based on the other recent reviews, I guess I should consider myself lucky because I actually received my purchase (an item exclusive to Sephora). But the nasty rep neglected my special code items and an email I wrote regarding this has never been answered. Is someone trying to run Sephora's business into the ground? They're behaving like it's their misguided anti-business goal. I for one have stopped ordering anything from Sephora because of their total lack of regard for the customer.

Placed an online order at 11:00 and tried to update shipping status 10 min. later via customer service. I am a VIB Rouge member, so I am supposed to automatically get free 2 day shipping. Was told I had to reenroll in the 2 day shipping (who knew), but could not apply this to the order generated 10 min earlier. I then asked to cancel the order… nope, no can do. I said I would call Visa and ask them to stop payment... was told "this may jeopardize my ability to order in the future." Kidding, right? No. They need not worry about future orders from me!

I am a VIB Rouge Beauty Insider. I have spent roughly 3000 at Sephora in the last few months. In addition, I recently introduced my mother and sister to Sephora's in-store makeovers, and they spent hundreds of dollars when they came for their makeovers. I spent about $270 yesterday at Sephora Walnut Creek. After I got home, I couldn't find one of the items I had purchased, a $36 lipstick.
Sephora refuses to replace the lipstick. I just spent 50 minutes on the phone with Sephora's customer service line, most of that time on hold. I explained the problem, and I pointed out that I am one of their best customers and that this was the first time I was making any kind of request -- I have never before asked Sephora to give me anything or to do anything for me. They said "No", flat out. They pretended that they have no power to do anything for me, that I would have to go back to the store and take it up with the store.
I am busy, with a full-time job, and the store is many miles away from where I live or work (I was there on the one Saturday I was free to go shopping; it is now Sunday and I am at my office, and I will be at work all next week). I do not have time to go back to the store over a $36 lipstick that a Sephora salesperson may have inadvertently forgotten to put in my bag (even though I -- of course -- paid for it).
Sephora exemplifies corporate greed at its most gluttonous. Women collectively spend billions of dollars with this corporate behemoth. Their "rewards" program consists of awarding points that customers can then redeem for tiny product samples that undoubtedly come out of Sephora's marketing / advertising budget --i.e., calculated to get customers to spend even more money at Sephora rather than actually showing genuine appreciation for their patronage. The points can never be redeemed for products that a customer might actually voluntarily choose. Customers' patronage is never acknowledged in a truly meaningful way, say, for example, with any free product of one's choice under $100. And Sephora's products never, ever go on sale.
Sephora's attitude of contempt for its customers is epitomized by its refusal to send me -- one of its most loyal and ridiculously high-spending customers -- a $36 lipstick to replace one that its own salesperson may have forgotten to put into my shopping bag, even though I paid for it. As a consumer and as a woman I am disgusted with Sephora's contempt for, and eagerness to exploit, me. Where possible, I am going to start buying my beauty products from other retailers.

I'm a VIB Rouge who has spent almost 3000 dollars at this store mostly online and today I got my package which I was very excited for and when I opened the box it was totally empty just bubble wrap and that's it. I have been trying to contact them but they wont answer and I have called several times for about an hour each time and I get put on hold each time. This is ridiculous. It makes me not want to order from Sephora ever again.

I am completely disgusted with the customer service. I received the wrong item - a curling iron and not the dry bar flat iron - that I had ordered. I have called three times and emailed twice. The first person I spoke to could barely speak English, had a hard time understanding what went wrong and told me to send the item that was sent incorrectly back to them for a replacement. I told them, "it was not my fault that the wrong item was sent - that I would expect Sephora to send the correct item to me, then I would send back the iron." I have not given Sephora any reason to question my character but now I question the integrity of the company.
I asked to speak to a supervisor, and couldn't because one was not there. I was assured that one would contact me. No one has. I have emailed, through the customer service account, on the website. I have not had a response. I have been purchasing items at Sephora for over 16 years. I have never had a problem. I have been a loyal customer. I will no longer purchase from Sephora.

ConsumerAffairs Research Team
The ConsumerAffairs Research Team believes everyone deserves to make smart decisions. We aim to provide readers with the most up-to-date information available about today's consumer products and services.
Sephora was founded in France in 1970 and now operates over 1,900 stores in 29 countries. They have partnered with the department store JCPenney and have over 485 Sephora stores inside of JCPenney locations in the United States. The company offers only prestige makeup brands, including their own Sephora line.
Science of Sephora: Sephora is dedicated to having the most knowledgeable team of consultants in all their stores, which is why they created the Science of Sephora program. Every Sephora consultant goes through rigorous training so they can identify different skin types and understand skin physiology to help customers find the best products for their skin. The program also teaches consultants background on makeup history, best techniques for application and the science of developing fragrances.
Skincare IQ: Use Sephora's online tool to find products that match your needs based on your skin concern, product type and/or brand. You can also meet with an in-store consultant to figure out your Skin IQ.
In-store consultations and makeovers: Schedule a 45-minute full makeover at your local Sephora location. The makeover is complimentary with a minimum $50 purchase. If you have more time, and have more questions about your skincare routine, schedule a customized 90-minute full makeup, skincare and fragrance makeover. This is free with a minimum $125 purchase.
In store beauty classes: Sephora regularly offers free beauty classes in their stores to help you learn everything from the basics of contouring to how to apply your own false eyelashes. See the complete list of classes on Sephora's website or check with your local store.
Prestige products: Sephora sells only prestige products, so consumers who are concerned with the ingredients in their makeup can shop at Sephora knowing they are only getting high-quality cosmetics.
Best for Sephora is best for women seeking prestige makeup products. Also, women who want help learning the best ways to apply makeup.
Company Name:

Sephora

Website:

http://www.sephora.com/