Consumer Complaints and Reviews

This is the 2nd one of this model I bought in 1 year time period. On the 1st one, the ceramic coating started wearing off and literally burned about 2 inches of my hair off, then the pin snapped and barrel became loose. I thought maybe it was just one bad apple in the bunch, so I decided to try another. BIG MISTAKE!! Ceramic coating is wearing same as the 1st one and now the bottom has cracked where the plug connects. Had to put tape around it to keep piece from falling off. I am not rough with my curling iron and I keep it clean, so the images I post here is NOT dirt. It's where the ceramic is wearing off and the heat has burned the barrel. Not to mention, It smokes a little sometimes where the ceramic has worn. Never again. Chrome barrels from now on for me and NOT from this company. Wish I had kept my receipt. They even make you create an account just to write a review. Ugh!

For the price they are good quality. I like the coverage of the foundation and facial powder. The nail polish wears off more quickly than other more high end brands. Slightly more pricey than other products of comparable value.

Your eyeliner is the only one that stays on my top waterline without smudging everywhere - I've been using it since it was released, can't live without it! Please don't stop making it until I die! Formula perfect. I tried so many eyeliners that were awful until you released Colorstay crayon eyeliner. I've been using it for years and is my 'must-have' product. It actually stays on my waterline without transferring around my eye but is soft enough to smudge or smoke up your eye. I've noticed a lot of makeup artists use this product too.

Best drugstore brand. I have tried all drugstore brands and many department store brands. Revlon is one of the top quality and value brands. Consistently beats other drugstore brands and sometimes competitive with if not better than department store items.

Good Quality, Use other products but always go back to Revlon. I'm a conservative shopper. If the item I purchase fits the bill, I'll get it again. If not, I will notify the company. I can't waste money on inferior goods.
How do I know I can trust these reviews about Revlon?
692,550 reviews on ConsumerAffairs are verified.
We require contact information to ensure our reviewers are real.
We use intelligent software that helps us maintain the integrity of reviews.
Our moderators read all reviews to verify quality and helpfulness.
For more information about reviews on ConsumerAffairs.com please visit our FAQ.

I hate this company because they continue to test on animals and for that reason I will never use this brand again. They suck! Any company that ignores public outcries against animal testing and still proceeds to do so is out of touch and should be put out of business by the consumer refusing to use their products.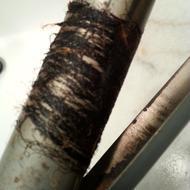 On Monday morning while getting ready for curling my hair and could smell burnt but didn't know where it was coming from, I reach to my Iron, place my hair in it and then my hair caught fire burning my hair and forehead. I lost a big patch of hair. It was a hell my hair smelt like burnt for two days. My forehead is still healing after almost a week from this nightmare... I will never buy a Revlon product again... I should be compensated from Revlon for what happened to me.

I have owned Revlon Style 1875W Hair Dryers for years and have never had an experience like I had this morning. The hair dryer started to smoke, spark and caught fire. The GFCI (Ground-Fault Circuit Interrupter) attached to the electrical cord never shut the power off, I had to pull the plug out of the socket. Our home smells terrible now. The GFCI prevents a user from being electrocuted, YIKES! I placed the hair dryer outside so it could cool off. I sent an email to Revlon, let's see if they will respond. There are tons of complaints on the Internet about this same hair dryer, why is there no Class Action Suit going on? It appears Revlon isn't responding to the many complaints.

Purchased this Revlon Laser Brilliance hair dryer about 8-months ago. With use, I am getting intermittent failures, where the fan cuts out, and keeps turning on/off depending on how I bend or orient the unit as I dry my hair. I looked at the cord, and the cord is beginning to wear near the stain relief. It seems that the cord is not secured where it enters into the hair dryer. The cord wear looks like over time, the plastic around the wire insulation will eventually expose the wires, and may cause an electric shock. This really bothers me since the unit seems so new, to be failing like this. I guess I need to find another brand. But, to be safe, I would not recommend this device to anyone, since it might be a safety or fire hazard. Thanks.

I usually buy REVLON nail varnish due to the range of colours. I recently purchased code 675 Ravishing. Lovely colour for my holiday. On application I found this thin and watery however I continued to apply two coats allowing each one to dry correctly. Two days into my holiday it began to go soft on my nails. I removed it off my nails thinking it was due to the heat. Today it is cool and raining so I decided to paint my nails again. To my disappointment I am getting the same results and can just scrape this off my nails. There is clearly something wrong with the formula. Very disappointed. Thrown receipt way as didn't expect this result. I won't purchase REVLON again.

I have never I had allergies to eye makeup before I used Revlon ColorStay eyeliner and had a severe allergy reaction - the puffy swollen eyes and runny nose, hard breathing every time I use it and have used it 3 times since I bought it. I've learned my lesson - I will never buy it again. Thank you.

I purchased a 1 inch curling iron less than a month ago at my local walmart store. Thought the price was fair enough, but the curling iron only lasted a little more than a month. Of course I can't return it, threw the box away and the receipt. I'm very dissatisfied with this purchase.

I recently bought the product Revlon 008 Racy Rose blush brush and noticed when I was applying it that the brush smelled like poo. I think it is natural animal hair that has not been cleaned properly. Has anyone noticed the same from their brush? The lot number is 15100, I want to take it back but I used it a few times before I noticed the smell. YUK.

I have been using this product for a number of years. Over the past few months I have been suffering from swollen lips. Inside my lips the area is red and swollen and blisters formed. The condition was painful and I could not understand what was causing the problem. I wear this product almost daily. I began to notice when I applied this lip color my lips immediately began to tingle and become swollen. I stopped using the product for a few days and the condition began to subside.
It seemed odd that the latest product I purchased in California only a few months ago caused this problem when I had not experienced this problem before. After doing some research, I found other customers have had an allergic reaction to this product also. I am wondering if the ingredients in the latest formula have changed? Or if I have just developed an allergy to the product over the many years I have used the product?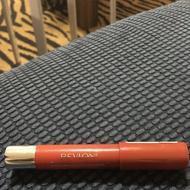 I've been using the Revlon Just Bitten Kissable balm stain for some time now and it has definitely become one of my favorites! I'm using shade 045 - romantic and I really love the shade - even my husband compliments the color when I'm wearing it. It gives you the right amount of red but not too loud. It is best worn with neutral eye makeup and just subtle cheek color so that your lips will really pop out with this. Plus, it is light and comfortable on the lips. Also, what makes this one of your must haves in your make up kit is that, it is very cheap and it really lasts long.

On April 30th, 2016 at 11 o'clock at night I dyed my hair with Revlon hair dye black. On May 1st 2016 my scalp begin to get real tight. By May 2nd my face begin to break out. My forehead was swollen, my scalp has several burns on it, my ears were chased and my head was burning. I left work on the 2nd of May went to my doctor on May 3rd. She sent me directly to Sunrise Hospital in Las Vegas. I had severe burns on my scalp, my forehead was swollen, the side of my right face was swollen at work, my right eye was closed shut from the swelling and my left eye was barely open. I had a severe allergic reaction when I got to the hospital. They had to give me three bags of IV antibiotics. They begin to give me steroids. I went through a CT scan of my face and I was submitted.
I was kept overnight because the doctor felt that I may have some kind of disfiguration to my face. For anyone that is reading my review I beg you not to use this product. I've had a horrible experience using Revlon products. There is no way in the world that this company should be allowed to continue to put products on the shelves for the people. They need to be banned and Revlon need to be charged with neglect to the people who buy their products.

On June 21/2015 I used a Revlon makeup photoready airbrush effect for the first time. I wash my hands thoroughly before applying the makeup, within five minutes after applying the makeup my skin and eyes begin to itch and burn. Even after I washed my face with soap and water my face and eyes continue to itch and burn so I ended up going to the hospital and was in the hospital for fifteen days with strep A necrotizing fasciitis. Please if anyone has suffered with this condition please contact me.

February 28th I decided to buy the Revlon 3D. Almost instantly the back of my head started itching. 3 days later the reaction went down the front and back of my body. I had blisters with pus in them that took 2 weeks to heal. The head itself, I'm still recovering from it. Never again will I use this product. It's caused me time away from work, ears have swelled along with scalp.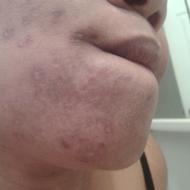 A couple of years ago or so, this product sent me to the dermatologist. I had used this product for years alongside of my other normal facial products and I had no problems at all. And then all of a sudden my skin started breaking out, turning red and black! Not to mention the so-called "colorstay" product was no longer staying on my face. It was getting all over anything that my face touched. Thinking that I may have bought a defective product, I went back to the store and bought another one. Well needless to say, this one did the same thing. My skin was burning and breaking out so bad that I had no choice but to go to the dermatologist, just to get some relief.
I contacted Revlon several times by telephone and email to let them know what was going on and to see if they had made any type of ingredient changes in this product. At first they kept saying "no" and then finally later on I was told that they had made some changes in the ingredients. I asked them to please send me the product description, so that I could keep it for my records and to make sure that I stayed away from the ingredients that they had changed in their colorstay product. I am not happy to know that others had the same problem! However, I am a little pleased to see others speaking out to make other people aware.

ColorStay eye concealer - The product is good but once you open it and twist the content to the point of getting the concealer, it's like potato chips, half is gone. It was half empty, so you're only getting a smaller amount than is advertised on the front of the packaging. Rip-off.

After using the Revlon color stay lipstick I got burned felt burning sensation. Within few minutes my lips swollen and painful. Requesting customers using such products they are really dangerous. Needless to say, I will not buy any product of Revlon. Be careful. Thank you.

I had been using the Revlon Perfect Heat curling iron, 3/4 inch for about 2 months. Yesterday I went to use it and as I brought it from the roots to the end of my hair, my hair started smoking and it fried my hair from root to end. And then it stuck on the end and was difficult to remove it. I lost a lot of hair! I have never heard of something so dangerous! And the guarantee to return it to the store is only 30 days! So I am out a curling iron and will never buy that brand again!

While I was gone the blow dryer turned itself on and burned itself up. Consequences is getting the smell out of the carpet and walls and everywhere. Its toxic. My reasoning for writing this is maybe someone thinking of buying this product will reconsider. I got lucky and got home so my dogs did not have to breathe the fumes too long.

Ok so I bought Revlon rich girl red lipstick. I've had for about 2 or 3 months and used it every once in a while until one day my bottom lip started burning and itching and became really raw and left a brown patch on my lips. I threw it off as a coincidence until I used recently again and the same thing happened. I'm never using Revlon again. Time to go back to Maybelline and Cover Girl lipsticks. Thanks for ruining my lip.

I bought a crimper a month ago. I've used only 3 times. No heat would come on. I tried lowering the temperature and no heat. I bought it for at least $22 and it's not working. I really liked how it did my hair but I don't like spending a lot of money on something that won't last. I tried turning it off and on, putting temperature to low and high and nothing, no heat. Not satisfied at all.

I've used the Revlon Color Stay about a year ago and it was supposed to be a pretty Brown color, and instead my hair ended up GREY! My hair was badly damaged after the use of this dye. My hair was falling out more than normal. I will never use Revlon again! Nor do I recommend it! I called and emailed the company. All they could do was send me a $5 coupon to buy more dye. It went into the trash! Nothing about this company is with a crap!

I have been using Revlon products for years and recently purchased their Photoready Airbrush Foundation. Firstly to my disappointment they have changed the shading in the foundation which is not easily detected with the lights in the store. When I used it my face looked orange and I had to revert to the last few drops that I had in my original Photoready Natural Beige Bottle. Unfortunately I bought these products on a 3 for 2 offer and have been left with 3 bottles of foundation that I cannot use. Also the consistency of the makeup has changed and it feels a lot heavier on the skin and does not stay on the same as the original Photoready. I feel now that I will have to revert to using a different brand as it is not only the shade that is the problem. :-(

I purchased the Helen of Troy 3/4" Professional Gold Series curling iron at Sally Beauty. It was the first time I had purchased this brand (I usually purchase Hot Tools), but since it was substantially less expensive (I've 73 and living on a fixed income) I bought it. Everything was fine for about 2 months, then last week I went to style my freshly washed hair as I normally do - I pulled up a section about 3" wide at the crown of my head and clipped the curling iron on and started to roll - I needn't have bothered as the hair was fried to a crisp and left me with a stub about 1" in length. As I was trying to dislodge the curling iron it briefly touched a section of hair next to it and fried that as well. The curling iron was set at setting 380 not even the highest setting. I hope you are able to run down the cause of this malfunction and make sure that this doesn't happen to others.

I have just purchased the new and improved Photoready Airbrush Photo Effect base and I am really disappointed with a product that is supposed to be better than before (Normal Photo ready). 005 Natural Beige turns out an orange color on my face unlike the before.

I just want to ask... I am buying the above mentioned base for a very very long time, because the coverage is perfect. It last forever and you don't need to use a lot at a time. I bought the same one I always buy, Medium Beige, but I am so disappointed. When I open the bottle the contents was really runny... It smell like Maybelline make up and the cover is seriously not the same. After applying the base my eyes started to tear up - something that never happen before. I just want to know if the product is changed, because then I definitely need to start looking for a different base. That will be a sad day, because I love Revlon products. I bought my base at the Clicks in Melkbosstrand on 30 June 2015. Unfortunately I don't have the slip anymore.

ConsumerAffairs Research Team
The ConsumerAffairs Research Team believes everyone deserves to make smart decisions. We aim to provide readers with the most up-to-date information available about today's consumer products and services.
Revlon launched in 1932 selling nail enamel in colors other than red. They now sell a full range of makeup products along with fragrances, hair color and makeup tools, which consumers can find online and at popular retailers around the world.
Budget friendly: Revlon products are easy on the budget and can be found in most major drugstores and super stores.
Find your mascara: Use Revlon's online tool to find the perfect mascara for your eyes based on your eyelashes and the results you want to get.
Colorstay eyeshadow: Revlon's revolutionary Colorstay eyeshadow is designed for all day wear. The eyeshadow will stay on your eyes for up to 16 hours without smudging, making it ideal for women looking for makeup that will last all day.
Makeup tutorials: Learn contouring techniques, tips for getting smoky eyes and more by watching Revlon's library of makeup tutorials, available on their website.
Helpful and active Pinterest boards: Follow some or all of Revlon's Pinterest boards, which feature images and articles on style, makeup and hair.
Best for Revlon is best for budget-savvy women who want long-lasting color and coverage  at a low price.
Company Name:

Revlon

Website:

http://www.revlon.com/