Consumer Complaints and Reviews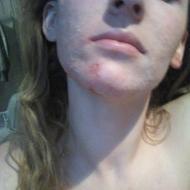 I am very upset. I am so angry. I had bought Noxzema thinking it will help my skin... it ended up burning my skin to the max peeling and burn marks on my face. Now I literally cried as it burns and hurts so much. I'm going to the doctor tomorrow. This is worst experience of my life as I don't even want to go out in public. It's peeling so badly and pussing bad. I want to get a hold of Noxzema company because I'm punishing so badly and so upset... worst nightmare of my life.

Noxzema women's triple blade disposables - These are the worst razors ever!!! Every razor in the pack is flawed to the point that they're not cutting hair but gripping and yanking it out!!! Like the razors are already dull. A complete waste of money.
Updated on Nov. 5, 2015: I posted a review back on 10-23 about these razors. Well to update, I have had to visit the ER for a knot that developed from these razors. Upon the ER visit I found out I have a severe case of cellulitis and now having to see a surgeon to have the area surgically removed.

Noxzema skin cleanser is very gentle to your skin, smells nice, refreshing, feels good when I wash my face. Very good cleanser.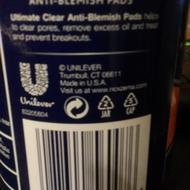 I used this product on my face for the first time. It immediately began to burn extremely bad. I thought the product was working. The next morning I woke up and looked in the mirror and both of my eyes were swollen and sore. I look like someone gave me two black eyes and my face have two large black circles under my eyes. These circles has been under my eyes for over three weeks. I look like I'm going to play football or fight in the army. Please help me...

I used Noxzema wipes to clean my face. Instantly, my face started burning. I thought it was normal until the next day, I woke up with burn marks on my face.
How do I know I can trust these reviews about Noxzema?
698,549 reviews on ConsumerAffairs are verified.
We require contact information to ensure our reviewers are real.
We use intelligent software that helps us maintain the integrity of reviews.
Our moderators read all reviews to verify quality and helpfulness.
For more information about reviews on ConsumerAffairs.com please visit our FAQ.

I bought the triple blade disposables because they were cheap and it removed my skin instead. I developed cellulitis, which is very serious, and have been on antibiotics for it for over a week. I will have a permanent scar on me and not to mention the cost of meds and loss of work time. I will never use this product again and I think they should be held liable.

Noxzema Disposable for Women - I bought the razors because at the time, I could only afford these. The first time, I got a layer of skin on the right leg cut and had a scar. I gave it another try only to get my skin on my left leg torn off. I immediately was bleeding profusely and I put a sterile pad on it with Betadine and then 2 days later, I am at the emergency room with cellulitis which could have turned deadly. I will never purchase these again and I am guessing I should contact the company.

About a couple of weeks ago, I bought a pack of your razors and I was displeased. The razors seemed not to cut the hair the way it need to. You were having to shave areas over and over to get some of a result for me and for my husband. We have used your razors before and have had no problem with them before, until now. So, I was very dissatisfied with the product.

I used the Noxzema wipes on my face and it really burned my skin on this one particular area. I woke up this morning and have a big burn mark on my skin. It looks like someone actually burnt me with a cigarette or something. I was not able to go to work today because of this mark on my face. It is extremely sore and hurts to touch. I can't put make up on because that burns even more. If the burn is still there tomorrow, I doubt I will be going to work either and that is a big loss for me.

I purchased it and opened up the lid to see if it's not been touched. I was so surprised to notice that there was no protector sealer over the cream and it was pure white, so it was okay with me and noticed others had finger dip test in them and it was kind of yellowish. Don't buy when it looks like that and come on, Noxzema company, put out extra money for a sealer machine. It can and does turn yellowish by not having protector sealer over the cream after opening up cap and then remove sealer and none of it had it.

While using the Noxzema Triple Blade Shaver, the shaver actually removed layers of skin, not just hair. I contacted the Universal Group several times, including pictures of the damage to my leg. Finally, they responded by sending me more Shavers. This was in 11-2007. I never expected to be scarred but I am. I emailed the Universal Group with new pictures of the scars that their Triple Blade Shaver left on my leg, but they have not responded. The blades are made in Japan; the shaver is assembled in the PRC.
I think they should be held responsible for the quality of their product. I do not care where they make them, but their product should not cause permanent damage to a person. At the very least, the public should be made aware of the poor quality of the Shaver. The Universal Group's letter stated that 'they have had complaints regarding people getting nicked from their disposable razors but it is often due to the person not being used to shaving with their razor'. I am not an inexperienced shaver; I am 49 years old and have been shaving since my teens. Are they kidding? This is not a 'nick'! It is two permanent scars, one over an inch long and one a half inch long.
As I sit here 5-2008, I look at the very noticeable permanent scars that are now on my leg. They are ugly. I can send you pictures.
Company Name:

Noxzema

Website:

http://www.noxzema.com/