Consumer Complaints and Reviews

I ordered a sample trial of Elite White system which was $6.95 shipping and handling. I was then charged $95.13 in February and March for the product and another month's supply. When I contacted the company Mark told me I couldn't return the product but they would stop any future orders not even the March order that I haven't received. I did not sign up for monthly product delivery. Bank of America said this is an ongoing problem with many companies.

How is it that I see posts and complaints about this company from 2010 and 5 years later nothing has been done about these scam artists that apparently operate out of Nevada? They freely dip into your account with no permission and I cannot get the charge removed. The one girl bargained with me about how much I should get back. Her last offer: "How about 50% we give you back?" I was so worn out by that conversation that I agreed, "OK, give me half back." But they never did. This all happened because I accidentally clicked on a "free sample" button online. Can someone help the victims out there? PLEASE??? I am afraid they will bleed my account dry and ruin my credit!!! How can such a thing be allowed in this day and age when everyone is so aware about security???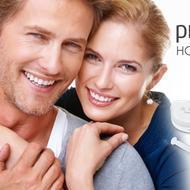 With no receipt or no confirmation on how this product would be paid, they just went silent after I only filled in my name and address. And months later the product arrived. I had no clue what it was because I had nothing in my e-mail box that I just ordered a product. They are so unclear with what they do that it becomes a confusion. This is not a serious company. Do not give them any information about you.

I use the Dazzle White pen on my teeth. It made the enamel on my teeth deteriorate and my teeth break off.

I will not go into much detail, other than the fact that I responded to an internet trial offer in April, 2010 and it has been a nightmare ever since. I was able to cancel the free trial offers for both (they operate under one name, they all are the same), but each month they are freely going into my checking account and charging me for different amounts each time.
Each time I get a different answer to why and in no nice terms, have I authorized them to do so! They told me that one charge was for using the internet, the other charge was for a promotional offer and if I didn't call to cancel, they would charge my account the full amount! How do I stop this madness and why are these companies still being allowed to operate? They are unlawfully just freely going into people's bank accounts and charging them whenever they want to! I would like a response to my complaint as I do not know who else I can talk to anymore to get this nightmare resolved!
How do I know I can trust these reviews about Dazzle White Pro?
697,568 reviews on ConsumerAffairs are verified.
We require contact information to ensure our reviewers are real.
We use intelligent software that helps us maintain the integrity of reviews.
Our moderators read all reviews to verify quality and helpfulness.
For more information about reviews on ConsumerAffairs.com please visit our FAQ.

I, too, was taken by these scammers. I was charged the $1.95 shipping. Two weeks later a charge of $87.62 was billed to my Visa. I called and disputed the charge, and instead of crediting my account, they charged me another $87.62. I have tried four different phone numbers and they are all disconnected.
I am outraged that they are getting away with this crime. This is truly a financial hardship causing stress and anxiety.

We signed up for the free sample for under $5. We were shipped the full kit and was billed for $88. We could not return it--had no invoice in the package. I called three times to cancel; they said that they would send me a link that I could use to fill out the form to cancel. I never received the link. I called back and they sent me directly to XMorders to fill out the form. I did that two times. I never received the email to confirm that my order was cancelled. This month, 7/10, I was billed another $88 and did not even receive anything for it. I tried calling their 1-866 number again to cancel but the number is now disconnected. Please help. I need to get our money back that was wrongfully charged to our card. The card is now closed.

I ordered two samples of teeth whitener, one from a company called RSM teeth whitening out of GA telephone number 877-710-9133. I received the trial, but the one from Dazling Brite I never received and was charged in 10 days $87.47, $2.62 foreign exchange and original $3.87 for the shipping charge. There is not a website for this product. All I see are complaints about the rip off. I have cancelled my card and will dispute the charges in August 10th, which the bank has to follow the 30-day notification in order to dispute the charges.
I did reach a person supposedly in PA that said I was charged because I passed the trial period. This was not stated on any website. The name of the person I spoke with was a Cathy **. My son asked to speak to her supervisor. This is the reference number I was given, and it took too long for anyone to answer. I will try again. ** was the number given to me for the supervisor, which I have yet to contact.

I originally ordered the so-called "free" trial of their advertised special of "Dazzle White" tooth polish. I was subsequently billed over $400.00 over the next 6 months for various products that I did not order or authorize to be charged to my credit card, such as a health membership. I did not receive anything for this so-called membership and still do not know what it was for. This company is running a scam and is entirely untruthful as to what they are providing the consumer with. They are also not clear at all as to the other charges that will be incurred, as this information appears in exceedingly small print in a grey area on another page that the consumer must link to see and this is not a clear process at all.
Furthermore, in order to get your money back for the trial tube, it has to be returned in 14 days unopened! How are we supposed to know if it works if we don't open the package? This is a horrible scam. I am deeply distressed about this and the headache I have in dealing with my bank every month trying to get these charges disputed from my card.

I was looking online at a free trial offer of $1.95 for teeth whitener, but realized that there is an ongoing monthly charge thereafter which I spotted on another open window in my PC. So I returned to open window and live chat and insisted that I did not want the product--I was assured that they would not charge me. Three charges later plus overdraft fees, I still never had contact with those two companies. I have filed a complaint with the FBI Internet Crime Unit though they get thousands--and the bank here in Austin. Please, can you help with a class action lawsuit as I see after researching on the Internet that they continue to steal money by unauthorized charges over and over from literally thousands of people if not tens of thousands? How can this happen? Can't we sue company number for for selling our debit card information? Plus, I never had any product from company one--just long argument about not wanting their product.

I signed up for a free sample and paid shipping cost. Then my credit card was was charged without my consent.

I too got ripped off by the teeth whitening unethical and deceptive advertising by an internet advisement I saw while on FoxNews website. I received one (1) of their tubes, tried it and found it substandard for human use. A few days ago, I received another tube. Then I checked my credit card transactions online. This rip off scam had charged over $200 on my credit card, which I am disputing and my credit card company is honoring my request to dispute these charges as I'm not obligated to pay them. I'm returning the unused initial tube they sent and the second one they sent by certified mail.
The charges to my credit card are under several different names so be on the look out for DazzleWhite, Smile Bright, WhiteTeeth and WorldFit. I've reported this outfit to the Federal Trade Commission, Better Business Bureau and the Attorney General in Iowa (product sent from this state). These people should be ashamed of themselves. I learned a very hard lesson from this experience. I did cancel my credit card immediately to avoid any further charges by these thieves and I would strong recommend your readers to take the same action immediately.

I ordered a sample of tooth whitening from each of these companies following an article by a single mom saying how cheap and effective they were if used together. They were priced at less than $5 each. I have received two small pens from each, but my credit card has been charged with these amounts: Purely White $3.82 and Beauty Club $9.57, which were the two amounts I agreed to. I have subsequently had these amounts taken from my credit card: $54.75 to Ultra Fresh Well, $56.58 to Teeth White, $54.63 to Beauty Club, $55.74 to Teeth White again, $15.22 to Access Member and $61.94 to Purely White. I have not signed up for any membership of anything and have not received anything other than two pens from each company. I have had to cancel this card to prevent any more money being taken. This is fraud on a frightening scale for folks like us - retired and on pensions. The whitening paste caused severe mouth ulcers and cannot be used by me.

Like so many other people. I am a victim of this outrageous scam. I also thought that I was purchasing a trial sample of Dazzle White for $1.95 only to find out that they had charged my account $87.62 for a product I have never received! I have tried to contact them, but the phone number provided was bogus. The only way I could stop this charge from reoccurring was to close my account. There was a fee for that, too. This scam has cost me over $150.00 so far. Can't anything be done?

It started with $1.95 free trial from HealthSmile-866-825-7477 and $0.99 free trial from ImproveHealth-888-219-4353 charged on my MasterCard! After receiving Dazzlewhite-866-948-5508 or Dazzlesmile-888-948-5508, I was charged $87.62 by UltiFreshWell and $92.37 from BriteTth for Smilebrite-877-804-3670 on my MasterCard! I paid $14 to ship the products back with tracking numbers and still haven't received refund! They received Dazzlebrite back on Oct. 13th and said I would receive refund in 10 days! No refund. I called Dec. 12, 2009 with tracking number and they said refund will be in 10 days! The scam is they want your credit card number to charge and use your money until you can prove info to get your refund back! I've been working months trying to get a refund on my MasterCard! I'm glad I'm retired and I guess I'll have to give up coffee because it stains my teeth! LOL! I would like a class action suit to stop these scam artists!

I ordered and canceled with in the time frame. I never got the kit that was suppose to come with it. They were to e-mail me cancelation instructions. Did not get them and called back two more times before someone told me that if I did not get it the first time I would never get it. They verbally gave me address to return tube. I canceled on Nov 16 and was billed on Dec 4. I know they received the product back on the 28th but did not sign for until the 30th. She said that I would not be in the refund period because it takes time for them to process in their warehouse. That is not my fault and I was not aware of this because I never got the email. How do they expect people to try the product and return for a refund if they do not inform people properly. WHen I recieved the product all I received was a tube of the dazzle white. No receipt, no order id, no info. Then I called about the kit and was told I was refunded on 11-20-09 when I canceled and told them I never received it. I never got the refund and was told to wait another 5 days to get a refund. Today is 12/7. It seems like they are ripping people off. I am out about $120.00, time, phone costs, return postage fees, and have nothing to show for it. I was told they would not refund the 89.62 and I wonder if I will ever see the 48.92. Slow and shotty customer service made this transaction unfair.

charged me over$400.00 for a free trial in one month! hit me again for 79.95 right after i was told it was cancelled!

I had the same issue with Clean White but at least when you received the 'free sample' it told you how to cancel and return. That got cleared up after a dispute. Dazzle White is another story. I verbally tole the customer service rep that I did not want anything if it wasn't free. She never mentioned that I would formally have to call ALL the companies listed in the Terms and Conditions of the 'free trial'. I was charged the $87.+ twice (before I got anything) and was told there was nothing they can do to issue credit. I then received a charge for $24.89 from elitepack, unauthorized as far as I was concerned. Called the number and after 15 minutes they finally said it was associated with Dazzle White and was for World Club Fitness. Cancelled that and asked for email confirmation. Said they couldn't do that and no credit could be issued per terms and conditions. Called the credit card company and they were very familiar with this group and their terms.

I signed up on the internet for a "free" - ha - sample of DazzleWhite, AKA Premium White) a tooth whitener product. Within 40 days there was a charge for $24.82 on my account. According to what I was told by the unfriendly lady who answered the phone from the phone number listed on my bank statement, I "agreed" to join World Club Fitness when I signed up for DazzleWhite. According to her, the information was clearly listed on the top and bottom of the page. I disagreed and they REFUSED to refund my $24.82. I also think PremiumWhite is a fault for selling my credit card to this organization in a sneakly fashion. This type of thing should be against the law. Oh -and I never received anything or any type of informaiton from World Club Fitness within the 40 'trial period'.

on 8/27/09 i saw an ad online for a free sample of dazzle white/ dazzle smile whitener for a s&h fee of $1.95, i went to the form and filled it out and i did receive dazzle white in the mail a few days later. i did not open it as i was not ready to try it out yet. on payday i went to my bank to deposit my check and i saw my balance was very low so i got a demand statement. i was very upset when i saw a deduction of $79.28 on sept.21. 09 for a product called ultifeshwell, with a phone number that was not in service !! so i called my bank and she said there was another deduction for the same amount on sept.25 09 so i got another statement and i saw where it had another phone #.
so i called that day and she said i was receiving another order of the dazzle white and that payment was for that. i did not order any of this and i did not want any of this product so i was told to return all of the items when i received them and put this order i.d. number on the outside which i did, then i was give the cancellation #. i returned the items on oct.15,09 to following address that i was given with a tracking #. the tracking # stops on the date of Oct.20th 09 and i keep calling to see what happen to the items, i keep getting " we do not know what happened to them" we will notify the warehouse to email you ---we will notify corporate and they will notify you within 24-48 hours. twice i have been told this. i never get notified,, i never get a response. no one will tell me anything. i know they are waiting until the return policy expires so they will not have to refund my money. meanwhile they have the products and my money.this is how they get around the 100 % guarantee for refunds
i just want my money back for things i was tricked into getting. PLEASE HELP ME !!!

Order teeth whitening for just s/h at $1.95.. NEVER RECIEVED IT.. than 3 weeks later had a charge for $82.62 and then another four days later of $82.62.. then another charge for $24.??. on 11-02-09 i tried several times to call and the number was not in service.. called my bank .. they were able to call a different number and got a guy name JOE.. JOE was is a nasty man...told him never recieved the sample and did not auth the other charges..asked him what i need to do...finally after alot of talking??? he gave me a return number to put on outside of packages (when i get them) and send back.. he also said the first charge is for the sample because it was labeled a trial. the 2nd charge was for the next shipment.. that i did not approve.. the 3rd charge is under Elite Pack which is also Dazzle white??
when i was speaking with Joe i asked him if there were going to be any other charges to my account.. under any other names..ETC.. he reassured me their would not be.. the bank told me not to cancel my debit card, because when the charges are credited back, it has to be the same account.. their were also over sea's charges that the bank will not credit.. it is a VISA thing.. help!!! i have no idea what else i can do!! husband said to call the TV station.. when i went to the post office to return the items.. the maillady told me she has had a huge run on scams like this.. she asked me the name and i told her the NAMES..she will see if she can report this to the postmaster?? i am so upset.. HELP

Hi I am currently being charged AUD$100 amounts on my credit card from a company called Ultifreshwell... Originally I answered a add for a RISK FREE TRIAL of teeth whitener and all you had to do was pay the postage amount. This product doesnot work and said if you returned it within 60 days they would refund it! they are un contactable... Can you please tell me how I can cancel this and get a refund? I was told by Robert on a chat site for another company you should have to return the product back to us within 14 days trial period to avoid the charged of US$87.62.It would be impossible to return it anyway there is no return address on the package sent there are no invoices and there are directions to say if you are not happy with this product return it to:::::::
or we will charge you AUD$100 for the trial and then again for another 5 days later.In total AUD $214.95 ....has been charged to my credit card.
I am happy to pay the rediculous amount of postage (From Milperra NSW to NEWCASTLE NSW) package weighing nothing as the very small lip pencil sized container has hardly anything in it! However I did agree to pay the postage on the RISK FREE TRIAL only. I have also read they that sign you to other things which attract charges also! I have requested that they refund the 2 amounts of US$87.62 (AUD$100) and they have told me as I should have sent it back within 14 days and the 30 days from time of order is up that they refuse a refund....... I asked them about their 60 day and their 90 day that they say they would refund and they said that it didnt apply to me! I am furios that I have been scammed! Please any advise at all !
This product was also marked posted from Australia and their postal address was Just Think Media Po Box 4440 Milperra BC NSW 1891
I have talked to 4 people at the number above. I now know that there are thousands of complaints against them. Even though I only received the product 14 days ago with no documentation stating that if you choose to keep your RISK FREE TRIAL we will charge you US$87.62 for your free trial and then another $87.62 5 days later. NO invoice no contact details other than a phone number that doesnot work from Australia. No Listing for Just Think Media in Milperra, who are their distributing warehouse.

Add me to the list of those scammed by Dazzle White. I saw the ad on CNN and called to receive the introductory offer. They were to charge my credit card for S/H. The "crooks" then charged my credit card for $87.00. When I called I was told I needed to read the small print...where? On the television screen. I have reported the incident to Wells Fargo, but I want to protect others from having to close their cards and being scammed. The internet has quite a bit of information on this product. Unfortunately, I trusted CNN to keep me safe from crooks. Silly me!

I ordered the "trial" size. I cancelled within the specified time. I returned the trial size within the specified time. The company would not acknowledged they received the trial size return because I did not have a "tracking" number. I immediately closed my debit card with the bank. The company has tried to withdraw $24.82 through two companies, Easy Kit and Elite Pack, by submitting charges to my closed card, which does not work for them. So, I'm out the $1.95, but that doesn't come close to the amount of time I spent on the phone on 5 occasions cancelling and checking to be sure they received the return. That, and the fact that I was without a bank card for 22 days, caused me aggravation and inconvenience.

I ordered what I thought was a free trial of both of the above teeth whitening products. I received the products, but did not start using them right away. My credit card company called me to alert me of some suspicious charges. After investigating, I found that I actually ordered products that I thought were trial size, and free except for shipping charges only to realize that I had actually authorized these companies to "enroll" me in "preferred customer" plans and they are each charging a monthly charge on my credit card of 79.95 and 84.95.
I called and cancelled my membership, but I cannot recover any of the money already charged to my credit card account because I did not cancel with 14 days, not 14 days to try the product when you receive it, but 14 days from the day you order the product. The "scam" is that the terms and conditions are on the web site, but are so well hidden that most people do not realize what they are signing up for. Bottom line is that I have almost $250.00 charged to my credit card for products that I did not realize I was ordering. This is a deceptive, unscrupulous way of doing business - It's legal I guess, but very deceptive.

AVOID doing buisness with Either Dazzle White Or Dazzle Smile. They will offer you A RISK FREE Trial sample I ordered the "trial" product. It arrived, but without an address or phone number to call and cancel. When a 89.95 charge showed up on my credit card 2 weeks later, I called the number on my credit card statement.
I spoke with Anthony ID 228, He was rude but did cancelled my accout and gave me a cancelation number. He told me that PURELY WHITE was located in Califonia. Then Called my bank said and they will dispute the charge. Make sure you document all your efforts with date, time and name of who you spoke with.

I had order a Dizzel Whiting for teeth, it was a free trial 14 days. I never received this trial product and they took payment. I tried to dispute this as never recived and wanted to cancel, advised they have charged me 56.80 for subsciption, but advised how could they charge me that , if never received the trial product.
I wanted to knoww what the address was if the product was return, as they advised me that couldnt cancel until product was sent back. I advised that taken payment for the subscription, but the trial hadnt been sent, even if wanted to dispute within the 14 days, they didnt even send the goods till 15 days after the payment received.
I cant cancel until i have received the product, but they should never taken payment if had received the goods, espically if taken money for something not received. I have keep the emails from the conversation and will to proivde. Account has gone over the overdraft and I am being charge of 30 a day untill this has been cleared. I CANT AFFORD IT.

I saw an ad online regarding getting whiter teeth, and it took me, to the links where I was able to get free trials and all I had to pay was s/h. A couple of days later, I was charged $48.92 from VARIMI, LLC which suppost to be Dazzle White and $89.95 from Purely White. These where charges I did not authorize. I've tried contacting them and haven't had any success, I also tried to send an email but the link seems to be broken or it takes me to another website.
Due to this charges, I was frustrated and had anxiety for a couple of days, because I did not have this extra money to pay for it. I had been charged to my bank account card and the money I had on my card was to pay my bills. So I had to borrow money, to cover my bills that I still had to pay. Can someone please contact me ASAP to know whats going on.

I ordered a "trail sample" of dazzle white and then got a charge on my credit card the following month for $9.99 from axiswellnessportal. When I contacted them, I found out they were affiliated with dazzle white. I told them to remove the charge as I did not authorize it. The following month it was removed.
The following month I receive another charge of $6.94 from ultimatefitpartner.com which I called and again they are affiliated with dazzle white. I spoke to Sean on 10/13 and told her to remove the charge and remove my credit card from their system as I did not authorize this. She assured me it would be removed. It still has not been removed. I will call again but this is a SCAM and needs to be stopped. I use this credit card for all of my purchases and shouldn't have to cancel it because of this illegal business. I will also be filing a complaint with the Better Business Bureau.

Ordered Dazzle White and Purely White trials at $1.95. Monthly charges then occured on credit card over $79.00.
Dazzle White Pro Company Profile
Company Name:

Dazzle White Pro