Consumer Complaints and Reviews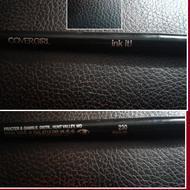 I bought a faulty eyeliner at Wal-Mart, I opened it and it was all smashed up into the cap. I have always used your products and have never had any problems with any of my makeup. I contacted by phone 2 months ago, I was assured O was you mg to be send a voucher or something to replace the damaged one. I have been waiting patiently to no avail. Can someone pls explain to me why I can't get either a voucher or money back? I believe I have been more than patient. I am disabled and have limited monetary resources. What seems like change to you and your company is hard earn money to me. The name of the eyeliner is 230 black ink. I gave All the need information to whomever I spoke on the phone that day.

Dear CoverGirl, cover boy, or cover Muslim whatever you are marketing yourself as now. You have lost a customer. I grew up and have used Maybelline most of my life. Silly me to take advantage of a Walgreens CoverGirl sale. NEVER AGAIN. Your products are all inferior. Concealer, lipstick, eye shadow, blush and mascara. Just awful applicators and brushes. Good luck with your new perv marketing base. We all see you are using inclusive issues to pawn off crappy makeup on to the idiot masses.

I recently purchased Ink It eyeliner by Covergirl, used it one time, half hour later my eyes are flaming red and oozing a gross gunky goo. Had to contact my doctor for eye drops to clear up the infection!! I am not impressed with this particular product.

Their products do not irritate my skin. I have used other brands in the past and they don't hold up like CoverGirl. CoverGirl products don't clog your pores and it's not heavy like most products and it smells good.

The foundation makeup I use is smooth and covers dark areas well. There is a wide choice of colours available. The consistency blends well into skin. I also use CoverGirl lipstick and have tried many other brands, but none lasts like theirs. The colours are lovely- though I always return for the same favourite. This makeup is my favourite. Colour and consistency are perfect for my skin. The price is very reasonable and always available at my Uniprix Pharmacy. I find that their lipstick never clumps or wears off quickly. I love the creamy consistently.
How do I know I can trust these reviews about Covergirl?
692,060 reviews on ConsumerAffairs are verified.
We require contact information to ensure our reviewers are real.
We use intelligent software that helps us maintain the integrity of reviews.
Our moderators read all reviews to verify quality and helpfulness.
For more information about reviews on ConsumerAffairs.com please visit our FAQ.

Very disappointed in this concealer. Don't get me wrong, I love Covergirl products as they are affordable and totally worth the price. I have purchased another concealer by them but this time decided to change it up. The day I purchased and went to use it the concealer only gave an illusion it was filled and had barely any concealer inside the bottle.

Original Review
I have had pink eye FOUR TIMES in 2 months! I recently had switched to CoverGirl LashBlast! First I thought I contracted it from the grocery store germs. Next... who knew? BUT after the 3rd time I thought it might be a reaction of some other thing... Yes! My pink eye had cleared up. I wasn't wearing ANY eye makeup. Then I opened yet another NEW package of CoverGirl LashBlast... woke up again with pink eye - pus in both eyes!!! I have spent over $400 on hospital visits, medications, and NEW makeup! Just to wake up this morning, AGAIN, with disgusting pus crusted over my bloody red eyes!! We need to stop them from infecting more people!! I have pictures of my nasty eyes!

Not only do I get great looks with CG's matte lipsticks, I also get softer and hydrated lips. CG's lipstick is a winner especially that at an affordable price, it matches the quality and stunning effects of the most expensive cosmetic brands--maybe because CG spent more on the content of the lipstick rather on the casing. With its long-lasting impact, always available shades and no chap lips after effect, CG will always be in my beauty kit for daily use.

I usually use the Queen foundation and it has been the best one out there by far compared to even the top brands. I have been using it for about 6 years. For the last year every time I try to find the makeup in the store it was no longer available. I found another location and after a while it was no longer available and I was told it was changed out for something else. No reason as to why. I continue to look for it but as I have been wearing my last 2 compacts of foundation I noticed that my face would get spotchy and acne and oily. I chose to stop putting it on for 2 weeks and clean my skin and I stopped having the problem. I went to wear it again and the same thing happened and the color looks to be orange on me with the new compact. Something is very different and I would like to know what please as I really did like the makeup.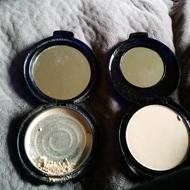 I have used Covergirl products for nearly 30 years. A couple years ago, they tried a new compact case that broke within the first week. I chose to go to another company. As I noticed they had brought back the old case, I switched back to Covergirl. I purchased a compact yesterday, just to open it & find that they changed the mirror to a little tiny one inch thing you can't even see yourself in. I use my compact mirror to apply my makeup - this tiny mirror simply will not work. For all the money they make, this is a ridiculous way to cut corners. I'll be leaving Covergirl products, once again. Outrageous.

I tried Covergirl foundation in both liquid and compact. It is the worst product. The liquid streaks. I can't blend it even with a beauty blender. It also left me with breakouts which is funny cause I don't break out. The pressed powder does not cover, instead, made me look like I powdered cocaine all over my face. The mascara is nasty. It clumps and it caused my lashes to break. Very drying. The Covergirl line is worthless. No wonder it's cheap. I've started using Kat Von D and Benefit products. Honestly it's better to invest in better product that's gonna be safe and work and last. Their product is cruelty-free makes me feel good.

I too thought I'd give CoverGirl a try as I liked the new design of the brush. Within 2 days I had a massive eye irritation, went to the doctor and was told I had pink eye. Meds for 1 week, a day off work. Threw away all my eye makeup, replaced it with new CoverGirl mascara, same thing happened... Went back to Maybelline and no issues... That proved to be a very costly switch for me... Never again. It also flaked very badly.

I have experienced a SEVERE allergic reaction in my eyes. Eyes became extremely itchy, swollen and felt like sand had been thrown in them.

I have always used Covergirl mascara and I recently bought the Star Wars Super Sizer mascara. My eyelashes started to fall out. I have very long eyelashes and now have only 1/2 of my eyelashes. I switched to a Maybelline brand and I didn't like how the mascara worked, but my eyelashes slowly started growing back. Five days ago, I switched back to LashBlast Volume Mascara, and lo and behold, more eyelashes fell out. Has Covergirl changed their formula? Has anyone else had this happen?

I got two separate mascaras. One was LashBlast 24HR and one was Bombshell Volume, around 20 dollars. They are awful. Clumps and hurt my eyes. I don't think I will waste money on cover girl again. I have used Maybelline for 35 years and got these cause of a 2.00 dollars coupon. I did not save.

I am a longstanding Covergirl user. Recently I purchased Covergirl's "Exact Eyelights" mascara and "Ink It!" Violet Ink eyeliner. I've used it/them a couple of times and each time the following morning my eyes are swollen shut. I wash it off before I go to sleep, but my eyes are still irritated. I used them again last night and this morning I could barely open my eyes. It took 2 minutes of cool water rinsing to get them open. These were expensive items and now all I can do is throw them away and try another brand. I'm extremely unhappy with Covergirl's products now and have no confidence in their eye makeup product line. I have an older Covergirl eyeliner "Liquiline Blast" in blue which doesn't bother my eyes at all, so I'll keep using that, at least, until it's gone.

Covergirl recently changed their formula for the colour "Mink". I have used the original Mink eyeshadow for over 17 years, every single day. I would constantly receive compliments from strangers on how beautiful the colour is, and they would ask where they can purchase it. The original Mink colour had a certain shimmer to it, that caught the eye, it lasted all day, and was easy to blend. I recently tried the revised formula, and I am disappointed that the new colour lacks shimmer!!! It also exudes a copper tone, that the original colour did not have.
The application of the product isn't as smooth as the original formula, and does not blend as well. Covergirl took an extraordinary shade, and turned it into a dulled down ordinary shade. I have not received any compliments on my makeup while wearing the new Mink shade, as it simply does not catch the eye as the original formula did. Had I known they were going to discontinue the original Mink colour, I would have purchased 100. I am very disappointed with Covergirl, I now have to find a new company that has an eyeshadow that is close to the original Mink shade. You just lost a loyal customer Covergirl!!!

Your mascara gets worse each time you come out with a new container... The product inside is dried out, impossible to "wand" onto lashes. What little bit attaches, flakes and drops down on cheeks. I have tried this mascara for years and it only gets worse. What a rip off @ just under $10. I will throw this new ones the trash with the vow to NEVER buy Covergirl products again. Shame on you.

Just recently, I had purchased a product (Covergirl Bombshell Volume) from Safeway Blackhawk, California. This is my first time EVER using a "Covergirl" product. The look was satisfying when I put it on but a couple hours later, my right eye was irritated. I had deliberately bought a "waterproof" mascara so that my tears would not affect my mascara. Yet even with this effect, I was disappointed that it didn't just cause my right eye to tear up through out my day, it ruined my day. My right eyelid was hurting.
I couldn't believe a (high class brand) mascara can do that until I got home, quickly washed it off, and my eye feels better although it was red and still trying to heal from a whole day of pain. I can't believe that a company would sell this (a product that is waterproof but yet it's irritating). It's a BIG failure for me. I am very particular with my make up. I've always been using Maybelline and decided to try Covergirl for the first time. Sorry, but this product could really blind someone. If I get some kind of infection because of this, I am going to be REALLY UPSET.

I have used various brands of mascara over the last 30 years and have never had an adverse reaction. I recently purchased Covergirl Full Lash Bloom mascara. After the first application, I woke up the next day with itchy and swollen eyes. Two weeks later I tried it again because I wasn't sure it was the mascara that caused the reaction. The second time my eyes swelled up worse than the first time. It took a week for the swelling to disappear completely. I am currently using another Cover Girl mascara with no issues.

I used eye makeup cream and foundation. The makeup cream burned my eyelids. Still red and painful. The foundation made my face breakout for a month now.

OutLast all-day Lipcolor - I have been wearing this for a couple years and it has always been great. The last few times however have not as it burns my lips. I thought it was a bad bottle so I tossed it and got a new one and same thing this time but worse. Almost seems like a chemical burn. I have never had this problem and it only has happened after wearing this product. My lips have peeled and now are still burning and puffy for 4 days now. I will be going to the doctor soon if it doesn't get better and won't be purchasing any of these products ever again. Also very embarrassing working face to face customer service with my lips in this state.

I purchased an eyeliner (perfect point plus 200 black onyx) at Dollar General today and once I returned home with it, I opened it and it WOULD NOT roll up at all! And not I'm only making such a fuss because This SAME THING happened once before with same product, but I purchased from Wal-Mart? Unfortunately, I had tossed receipt, but went back to purchase a different brand, less expensive, and the clerk acted as if he sympathized with me, but subtly told me "Oh well?" and did not offer a refund, or exchange.
So, I just want to be assured that this won't happen again. It starts to get a bit pricey, after buying a Possibly EMPTY OR A DUD PRODUCT, here and there. So thanks for listening. I chose this eyeliner, the very BEST over all other brands I've tried!!! And I Do go thru a lot of eyeliner, so I've tried many. This one #1!!! But please double check the assembly line, or whatever, to ensure that ALL OF US CUSTOMERS get the darn product we paid for!!!

I have been using eye shadows for over 20 years and I never had any problems. When I used Cover Girl's Eye Enhance my eye upper lids were totally shut. Both eyes experienced severe chemical burns and redness. I had to take steroids shot in order to help with the pain and severity. I will not buy this product or recommended to anybody.

I tried the Covergirl Full Lash Bloom. This was the first covergirl product I have ever tried. I was fine for the first little bit. Wasn't a huge fan but it did the trick. Until I started waking up with my eyes swollen. At this time I didn't realize that it was the mascara causing this. And then on New Year's Eve I woke up with my eyes completely swollen shut. I was injected with an EpiPen and put on prednisone until I stopped using the mascara and it cleared up. Not very pleased.

I use to wear Covergirl mascara and eye shadow about 2 years ago. Did not have a problem and now I thought I use it again and my eyes are itchy and puffy. I will never purchase this brand again. I will go back to the L'oreal products. I don't have a copy of my receipt. I bought the mascara that is in the pink applicator and brown eye shadow that is in a small compact.

I was noticing that I was getting a very odd, perfume-y, chemical-like taste in my mouth and smell in my nasal cavity every morning. It started to concern me, but then I was able to narrow it down to my foundation. Cover Girl True Blend somehow gives this chemical-like taste/smell that stays with you... I do not know what this means or the effects, as I tried to research it but could not find much. However, I am sure it is not a good thing. To others: please be aware.

Purchased CoverGirl Lash Blast Fusion mascara to replace another brand mascara that I was having flaking issues with. First day I lost some lower eyelashes but I thought maybe I just washed too aggressively removing it. Second day I washed it off, went to bed and woke up with both upper eyelids nearly swollen shut. I've never had a reaction to makeup like this before. Contacted company, waiting on response.

I purchased the bombshell curvaceous mascara 3 weeks ago. I went to remove the product like I normally would with eye make remover - it has a oil base and a hot wash cloth, using a light downward motion like I have done for 30 yrs. My eyelashes came out in clumps... the product was sticky plus hard and would not remove itself from my eyelashes. I have no eyelashes on either eye. I have always had long curled eyelashes my whole life. Always complimented on my eyes. This whole ordeal has been very devastating as a woman to me. I am contacting the company. Due to family emergency is why I have not yet contacted them. The process will begin. I do NOT recommend this product to anyone.

I have fair skin and I was told that ivory is the best for me as it will cover all my imperfections. Well thing is it does nothing, it makes it just powders my face because I took white powder. It was a waste of my money. I am unhappy. I have some issues that are like scarring and it doesn't even cover it. I've bought liquid foundation and it makes my skin turn orange-- nothing works and I can't afford to keep buying contol dollars worth of stuff to cover girl to make it work. I'm unhappy and I'm not the only one, I've had others with the same issues.
The picture of my now that I have attached is where I apply powder and so you can show here so you can see where I have applied and I took pictures of the compact thing and see I haven't used much and I cannot find my receipt as I bought it last night Mar 13th 2015 and I must have thrown the receipt away. Best way to contact me is to my email.
Covergirl Company Profile
Company Name:

Covergirl

Website:

https://www.covergirl.com/