Finding the Right Lawyer - Consumer Resource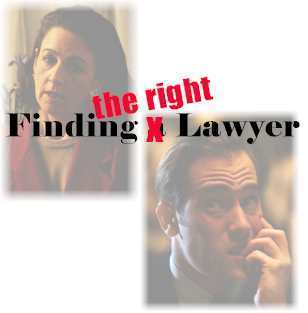 After years of flipping past the "L's" in the Yellow Pages, you finally have to hire a lawyer. Visions of Johnnie Cochran, F. Lee Bailey, and Ken Starr dance in your head.

You can't even envision someone who charges less than $200 an hour. Let's see ten hours of getting into my problem and coming up with a solution would be $2,000??

Time to head to Best Buy, pick up a copy of Be Your Own Lawyer (and Sue Yourself for Malpractice) for Windows 98, and hope for the best. Or is it? Read on.