Consumer Reports Automotive Reliability Ratings
Research suggests the traditional 'starter' car is not that safe
12/23/2014
|
ConsumerAffairs

By Mark Huffman
Mark Huffman has been a consumer news reporter for ConsumerAffairs ... Read Full Bio→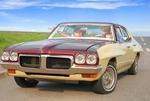 Two things are attractive about recent models of cars and trucks. They tend to get much better gasoline mileage than their older counterparts and they tend to be a lot safer.
So when parents are thinking about buying a car for their teen driver, the traditional approach of buying an old car might be an unsafe move. At least that's the view of researchers writing in the journal Injury Prevention.
They looked at the statistics and found almost half of teen drivers kille...
More
In-car electronics generate more complaints than anything else among new-car owners
10/28/2014
|
ConsumerAffairs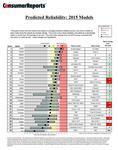 Confusing and malfunctioning controllers, balky Bluetooth and unresponsive touch screens are driving drivers around the bend and hurting the ratings of Infiniti, Jeep, Fiat, Ram, Cadillac, Ford, and Honda in this year's Consumer Reports reliability survey.
But while in-car electronics top the list of irritants, they're likely to be a sign of other problems.
"Infotainment system problems generally don't exist in a vacuum," said Jake Fisher, direct...
More
Sort By