Consumer Complaints and Reviews

I attempted to purchase and download burner software from Roxio. When I purchased the software I realized it was not going to download and I called their customer service through Digital River who processes ordering for Corel and was advised that the order would be requested to be canceled. In the morning I received a notice that the order was on standby ready to be picked up for shipment and I called Digital River back again and was then advised by another employee that they could not guarantee that the order would not be shipped even though I had requested it immediately be canceled and then called again prior to the software being shipped. Of course the losers shipped the software and I was charged. I am never going to purchase their software again and will make it a point to warn others of their horrible customer service. Don't trust this company.

Contacted tech about above problem. This is their reply, "Jim **, Thank you for contacting Corel Customer Support. We have isolated the problem you are experiencing to an intermittent issue with the Photoshow servers. Our server maintenance team is currently doing everything they can to resolve this issue as soon as possible. We will update you via e-mail once we receive word from our maintenance team that the issue has been completely fixed. We sincerely apologize for this inconvenience. Case # **." After waiting a couple weeks I asked what was going on (this problem should not take weeks to fix). This is their reply. They were referring this to an escalation team. It is now 12-12-2014 they will not answer any of my emails (like maybe I'll just go away). They have lost approximately 100 pictures and hours of work in this problem. I feel they're not even working on fixing this problem.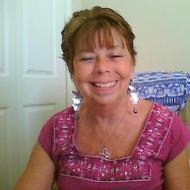 I submitted a review of Roxio Easy Cd/DVD Burn by Nova. I submitted the review on Nov. 20, 2014. I had requested a refund from Nova on Nov. 15, 2014. Nova has processed and approved my refund today Nov. 25, 2014. It should be on my next billing statement. I am happy I got my refund. It would have been nice if the software had worked because as I said, it was a birthday gift. Thank you very much.
Original Review
Nov. 14, 2014 at 7:50 am I purchased Roxio Easy Creator CD/DVD Burn for a total of $26.94. The product I bought was a download. I tried to download the software and could not. There was some kind of error. I called customer support at Corel, at first everything started out fine. The representative I spoke to was Jerome. My case was created at 1:57 pm on the 14th. The case number is **. The original e-mail I sent them I had stated I had Windows 7 32 bit but I corrected that with another e-mail for 64 bit. The first time I spoke with Jerome. He asked me for the order number, which I gave him. He then told me it was invalid. I have the confirmation receipt that they sent to me which has that number on it.
The second e-mail Jerome send me he asked for my e-mail address and when I purchased the download. I gave him the information along with the serial number. I also told him I registered the product with Roxio. I have not heard from him since Nov. 14 when I sent my reply at 5:58 pm. Since I did not hear from him again I went to the site and put in for a refund on Nov. 15th. It said my refund would be taken care of in the order that it was received and that is it. How long this will take, I do not know. I know they were quick to take my money. By the way you can't find a phone number to call anyone to talk to them in person. When I went to the Roxio site it does not have any information about me registering the product either. My husband wanted a software program that he could burn CDs and DVDs - this was to be a birthday gift.

Several months ago, I bought Roxio VHS to DVD software. The internet ad said "Bonus Toast Basic." Toast Basic did not arrive and after half a dozen times back and forth with their automated response, I gave up. I now see that they are still advertising this offer **. In my case, at least it was a lie. Also, the software doesn't work as advertised since it's impossible to burn a DVD of acceptable quality once it's on my computer (Mac). I assume having Toast Basic might help. Bad company, I wouldn't deal with them again.

I purchased a Roxio Easy LP to MP3 from Best Buy on 11/30/2010. It was given as a Christmas present on 12/25/2011. After several weekends of attempting to get the product to work, I determined that the hardware in the unit was defective. I contacted customer support via email since they charge for phone support.
After several weeks of back and forth, I was told that they do not honor refunds or replacements over 30 days from the purchase. It was purchased almost 30 days before Christmas. That's ridiculous. This is a $70 purchase of a defective product that they will not fix. How is this possible in modern day America? I'm furious! I have no faith in consumer economics anymore. How can they get away with this?
How do I know I can trust these reviews about Roxio?
610,392 reviews on ConsumerAffairs are verified.
We require contact information to ensure our reviewers are real.
We use intelligent software that helps us maintain the integrity of reviews.
Our moderators read all reviews to verify quality and helpfulness.
For more information about reviews on ConsumerAffairs.com please visit our FAQ.

Needed to know why Roxio used up 1.5 gigs of a 8.5gig dual layer DVD and specifically asked that. The first reply ignored the message totally. The second reply was again lame. The third reply was flat out absurd but they finally did admit they had a compatibility problem with Memorex DVDs. They tried to tell me that a 29KB Word .doc expanded on transferring it to the DVD. In the third reply they stated that I had used up all my web tickets and that I should call their support line if I had any more questions. Note this is a charged called. Also note that I had only one web ticket so if I had used up all my web tickets than it is web ticket singular NOT plural. But to top all this off 5 days later I get an email from them saying I haven't written back so they are closing the web ticket. Bizarre to say the least.

I recently purchased Roxio Easy VHS to DVD computer software to convert my old VCR tapes to DVD. The software loaded in fine. However, when I got to the last step on the instructions to "capture" the movie, it just didn't work. In the Roxio book was a phone number to call but clearly stated there was a $1.99 per minute fee for any help received. Why couldn't that have been stated on the outside of the product box so I could see that before purchasing the product? When I contacted Best Buy for help, they also offered to have their Geek Squad help for a nominal fee and of course, they do not accept opened software returns. I was disappointed in the help I could not receive in solving any problems without having to pay extra in addition to the money I wasted on the software purchase.

I am an experienced PC user I am very familiar with software and hardware. I build and rebuild my own computer regularly. I recently bought a copy of the Roxio/Sonic CinePlayer surround 3.2 RX2 so that I could watch DVDs on my computer. I downloaded it and installed it as the instructions indicated. It was charged to my credit card. Since then I have spent seven days trying to make it work. I have had at least two separate problems with the install. I have done all of the standard re-download, reboot stuff and hav removed all traces of previous products from the registry to prevent conflicts.
I have tried to contact Roxio and Sonic many times. They do mot answer email requests for service. I have filled out the Sonic Service request form and did get a case number but not a reply. I was able to get through to the real time chat twice but was disconnected both times before solving the problem. Many other attempts resulted in a try again later notice. Phone support costs $35.00. That is what the software cost me. I attempted to file a request on the Roxio site but it will not send the completed form without the user selecting an option from a blank menu that offers no choices. It is infuriating! Product registration is required before using the database however it took me at least seven attempts to get a registration to go through. Then the database refused to accept my registration numbers stating that I was not registered in the database.
The software does not work. There is little support and what there is basically abusive and there seems to be no way to request a refund. I suggest avoiding these two companies entirely because of their total lack of willingness to provide any support for a brand new product and because what contact there is is made so extremely difficult that it is impossible to get anywhere. I have found free products that do the same job without any fuss. There are many better companies to deal with.

i purchased a software product that did not work and after 3 months of working with their tech support and it still didnt work asked for a refund and was told, sorry no refunds after 30 days, even though i couldnt ask for a refund until i worked with tech support which drug out the un-resolved problem for 3 months.

Dear Sirs:
Since this is only a $30 issue it is not worth my time to pursue this on my own; however, the incident needs to be reported.
I purchased software from Roxio via the Internet. Roxio promoted this software with a $30 rebate offer, but failed to send me sufficient information to comply with the terms of their rebate offer which was not disclosed until after the purchase transaction was complete. Naturally, I cannot comply with terms if they fail to supply me with sufficient information.
I complied as best that I could and explained why I could send the information requested. I received an email last week with a tracking number (see text pasted below). I pulled the information only to find the message that my rebate could not be processed. I immediately complained and asked them to respond immediately in the event this was an inadvertent mistake. I did not hear from them; therefore cosider that this offer was made in bad faith and needs to be reported. I hope that my efforts in reporting this incident will help put an end to this poor business practice.
Roxio - Sonic Solutions Company Profile
Company Name:

Roxio

Website:

http://www.roxio.com/