Consumer Complaints and Reviews

I didn't want to give Lenovo 1 Star but it's required. They are the absolute worst company I have tried to deal with. I bought my Lenovo Ideapad Yoga11s Dec. 4 2013. Less than 3 years later, I can not log into the account I made when I first bought the laptop. I try to make a new account and they will not let. They say I do not have an acc. yet they will not let me make another. Guess they know what's coming.
My keyboard has separated and comes apart at the top. I have bubbles over my screen. Several of them. I have tried calling them, emailing them, even mailed a letter to them and they do not respond. I heard it is dangerous to continue using this laptop with bubbles popping up all over the screen. I have no choice but to use this laptop as I cannot afford a new computer since I paid 600.00 for this piece. Once Lenovo gets the money you spend they want nothing to do with you. They do not want to hear your problems nor do they want to be responsible for their products.

Not sure of the exact model. Don't have the device with me. Bought this in late Aug., Was really happy with it, then 2 months later it crashed. Hard drive and the motherboard needed to be replaced. Sent the device to them in Kentucky which I had to eat the shipping. It got to them on Nov. 11th. They promise a 7-day turnaround. When I called on Nov. 19th, they told me Nov 28th they will receive the motherboard. Well I called today the 30th and now it's Dec. 5th. I'm beyond pissed. I will never buy another one of their products again. Stay far far away.

I tried to cancel an order on Black Friday. They said they couldn't stop the delivery, which didn't happen until the following day. I'm sure they could have done it since it was not going out the same day, but I guess it was too late. Now it's impossible to get someone on the phone to request a refund. I know it's after the holiday and it's a busy time, but I still can't get a hold of someone after 2-3 days of trying. I choose not to wait 45 min to an hour for a customer service so I wait for the auto call back. Of course they haven't called back yet.

I have been assigned a case number by Case Management but cannot get them to respond for over 10 days. When I call the case Manager Mr. **, he does not answer or return any call. I call 10 times a day now and Emailed his direct email many times. But still no return call. Customer service cannot help because they say they don't have a direct line to Case Management... That's **!! This is the worst customer service I have ever encountered!!! DON'T BUY LENOVO!!! You will be sorry. WORST EVER!!!

I placed an order for a X1 Yoga. After 3 days I got an email that the order was cancelled. I called, spent 45 minutes waiting on the phone, and was told by Post-Sales that it's because they have no stock! It's a made-to-order laptop! She said I needed to speak with sales to know what is in stock! I waited another 45 minutes, and was told by a very impatient sales man that he could not check stock as it was a "made to order" laptop, and that I needed to speak to post-sales. I explained I just did but he could not have cared less! He transferred me back for another 45 minutes of wait with Post-Sales. At this point, it seems like any company would be a better alternatives.
My requests to speak with a manager was refused by Post-Sales (coldly and not politely). The sales department accepted the request and said I would be called back in 24-48 hours... so I'm waiting for that. I also had tried to connect with the chat option but did not get more helpful information. Too bad Lenovo has the best keyboards in the industry. Or good for them. They probably would be out of business otherwise. Will probably take my corporate business somewhere else.
How do I know I can trust these reviews about Lenovo?
635,598 reviews on ConsumerAffairs are verified.
We require contact information to ensure our reviewers are real.
We use intelligent software that helps us maintain the integrity of reviews.
Our moderators read all reviews to verify quality and helpfulness.
For more information about reviews on ConsumerAffairs.com please visit our FAQ.

This is the absolute worst company I have ever dealt with. On phone over 2 hrs. Transferred many times. Repeat problem over and over again. Thread stuck in Device Driver which is a Bad Graphics card and just get the runaround and all service is in the Philippines like they give a crap!! This is the worst piece of crap pc I have ever bought!! Really tempted to throw out in driveway and drive over it with my Silverado Pickup truck!!! Junk junk junk Buyers BEWARE!!! It's nothing but a piece of Crap PC and Customer Service is just as Bad as the piece of crap PC!!! Never again will I buy one of these piece of Junk Pc's NEVER!!!

I have a registered a complaint for bright dots for my Lenovo g50-80 laptop from last 2 months. Engineer has visited and he had reported the issue to the Lenovo support and now after 2 month they are saying it is not an issue. Now not able to conclude whether Engineer doesn't know anything or Lenovo support people doesn't know anything. Still there is no proper solution provided for the same. I have never experienced such a worst service ever till now. Please don't go for Lenovo products, because it's a worst service.

I have made contact with Lenovo customer service repeatedly about the Office package I bought from them not being activated. Repeatedly they have lied to me, saying that the problem was being dealt with and that I would be emailed the necessary information for activating Office within 2 days, 1 day, by the end of the day, in a matter of hours, in twenty minutes. This has been going on since I bought the computer almost a month ago. I can't even find someone to get my money back on this so that I can buy it from another vendor.

The laptop had some problems from the moment I bought it (USB, webcam, wifi). The system crashed from time to time. I tried to restore the system. It didn't help. New Windows installation didn't help neither. All this info was given to customer support when opening a ticket. The computer was sent to repair center. I got it back a week after with a note "we reinstalled your Windows". Obviously the problems mentioned above didn't disappear. So the laptop was sent back to repair center with a note on the paper together with the laptop, mentioning that they have to repair the HW instead of installing a new instance of Windows.
I send the paper just in case (and it is what I assume) the info you are giving opening the case is not reaching people who actually repairs. This time it seems to work, because my laptop is stuck in the repair center for 10 days already. I called them today. They said they ordered some part for replacement, but it didn't fit somehow. So I can expect to receive my pc by the end of the week (hopefully). Altogether it will be over 3 weeks without a computer. :( I am located in Germany. The repair center is Teleplan in Frankfurt.

I purchased a laptop G50 for my daughter. The new laptop failed to have a functioning keyboard. I sent the laptop in for warranty repair. Issue number one; I was required to pay to ship a brand new inoperable laptop back to the manufacturer to have it function as it should have upon delivery. It gets worse; when I received my (repaired) laptop, the package contained a notice of repaired parts. Satisfied customer I should be, right? When I go to use my newly repaired laptop, I learned that it still has the EXACT same problem that it was originally shipped with (inop keyboard). After contacting customer service, I was instructed to ship (at my cost) the laptop back to their facility and THIS TIME, it will be repaired AND tested before returning to me. WOW... never, never again!!!

Ordered this computer on October 26. Said shipping time was approx 4-5 weeks which in itself is unacceptable today. Still went ahead as it looked very cool with the OLED display. Shipping date was estimated at November 10. Been eagerly waiting and tracking the shipment almost daily. Then today, a day after it was supposed to ship, they notify me OLEDs are in back order. Need to wait until January. Got to be kidding. This is precisely how big companies fail. Will never order Lenovo again. Shameful!

Hands down the worst customer service and product I have EVER had and experienced. I will NEVER purchase another product of theirs. They don't seem to care that their products don't work, nor do they care to help resolve any issue. I have be given the run around over and over again, over a return label!!

I tried their web support to find out anything. It was horrible and never did get anywhere, round and round. I just got off the phone trying to find out repair status (under warranty). I have a list of 4 numbers that I have called. 1 hour and 45 minutes later was told to call back on the 15th of November. I now see the complaints of this company and wish I would have read them sooner. Very Insufficient service for a computer company. No communication or information about service repairs.

Currently I am waiting to resolve a hardware error with my Lenovo Yoga 3. This machine was never dropped and spotless when it started freezing about a year and a half after I got it. The issue is that it was purchased to start my real estate business and due to the nature of real estate was hardly used! I read about the problem which seems to be a defect with the components they use. Apparently many users with this machine have the same issue much sooner than I did. Lenovo won't admit it's a problem. They barely respond to your emails. The "manager" of service is uninterested and used to stringing people along and will only give canned responses. (Jason **)
I am in the midst of my second MONTH as Lenovo actually said to me, "The camera is the issue. We don't have any. Don't know when or if we will be getting any. You have two choices. We can send the machine back to you unrepaired, or we can hold it." I am a corporate pro and know all there is to know about this facet of the business, so I went and bought a Dell. I cannot wait for these swindlers to repair my machine. The response time averages a week at this time for an email, and when I mentioned I would contact the Better Business Bureau, they stopped communicating until they "saw" a case filed.
I am currently waiting to hear back answers to 3 questions, when will my com be repaired, and will they be using the same defective parts they originally uses to produce the unit. IE – this will just happen again in a year I am sure. When I called to complain, they said (Philippines, Jason will not take calls) they would expedite the repair. I got an email from Jason a week later saying he would not expedite the repair because I am out of warranty. They should be giving me a new machine. I tried to use my case number to call customer service and they had no record of it! THE LENOVO YOGA TWO HAD A DEFECTIVE SPINE. THEY FIXED THAT IN THE 3, BUT IT IS RIDDLED WITH WEAKNESSES. Spine in the 3 is so strong it almost bends the motherboard.

Customer service stinks. I bought a laptop that malfunctioned and took it to get repaired. They kept it for months and then tried to replace it with a cheaper one when they couldn't repair it. When I finally got the correct one it also had problems and I have had a repairman here a few times. I finally got fed up and asked for a refund at the end of August. I was referred to Crystal as my case manager. She sent an email asking for my receipt which I sent immediately. I never heard anything back. After numerous emails asking what is happening, with no response, I called again to see what was happening, only to find out my case was closed. They said they would reopen the case. Again I got an email from CRYSTAL asking for my receipt, which again I have sent numerous times. I don't know if she is getting the emails or if she is just ignoring me. I am about ready to call for the 3rd time. Wish me luck.

Moment I got this laptop it just broke and I had to get a brand new one because it couldn't be replaced. Then after getting my new one the clicker doesn't work, so I've had to buy a mouse to use it. Then a few weeks later it had to get restored with a new system for some reason. Had nothing but issues with this crappy brand, when I had a samsung it had nothing wrong with it. Even now my webcam doesn't work, and it's laggy as hell.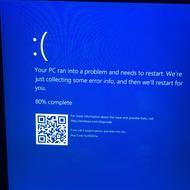 Lenovo Yoga 900-13ISK2 Signature Edition - It appears that Lenovo is such a large company that none of the departments interact with each other and quality control and support has disappeared. My laptop same day it was purchased the screen cracked while trying to open the lid as it's that flimsy. It took four weeks to get the laptop back as Lenovo insisted they do the repairs only as Geek Squad is not qualified per Lenovo even though they have some sort of agreement. Two weeks after getting the laptop back the SSD went out and Lenovo wanted to take the laptop for another four weeks to repair. I insisted the laptop be replaced and Best Buy did replace the Lenovo (junk). After waiting another three weeks the new Lenovo arrived. Here it is five weeks later and when the Lenovo synced to my two other machines all three machines crashed.
Microsoft remote accessed all the machines and said the cause was from a corruption on the Lenovo when the OS software was installed and Microsoft wanted to know if I bought it new or was this a used machine. I bought it new so Microsoft want to come collect the machine for inspection. I called Lenovo and the support Supervisor whose English was a joke informed me that the 800 number I called to talk to Microsoft was a scam and that my laptop has been hacked and that it's my fault. She also told me that it's impossible for me to have had a blue screen and to have been able to get the machine back online and that with the error code Lenovo wouldn't need to access the laptop as she knows what the problem is and that it's a Microsoft problem.
Due to the sensitive data that could have been compromised a criminal complaint was put into motion as well as closing banking account data and notifying 100's of customers. Today we confirm that there was no scam number and that Lenovo purposely lied. Lenovo today says they don't keep record of who was handling my call and that there is no way of tracking down the employee who caused this damage. Do not buy Lenovo as it's nothing more than a paper weight and Lenovo are nothing more than crooks. Attached is the imaginary blue screen Lenovo says didn't happen.

I'll never order a Lenovo again. After having my Yoga 15 for 6 months, the plastic key top for Page Down fell off. No big deal, I can work without it. After having the laptop for a year, my hinge broke connecting the screen and keyboard - new screen is being ordered. The hinge is plastic and I didn't even drop it.

I do not know where to contact for the manufacturing defect of Lenovo Yogapad hinge broken. This machine I used very rarely as we have three laptops at home with another Home PC. My advice not to buy Lenovo product because of terrible customer support and not a trusted brand anymore.

It appears that Lenovo is such a large company that none of the departments interact with each other. My laptop was fixed, (cracked screen) my fault, after six weeks of trying to find its location. In the beginning, I contacted customer support and was sent a box to return the laptop back to tech support. It fell into a "black hole". After multiple calls it was located and sent to tech support where it sat because nobody read the instructions that clearly stated "repair the cracked screen". I called and when I got to tech support they found it sitting and didn't know what to do. I just assumed the instructions got lost. I authorized the repair for $422.74. I got the laptop back after two months then found they charged my card for $1,164.74. After another month of phone calls, still waiting for my refund.

My 80 year old father is blessed enough to be interested in and able to use a computer for email and web searches. When his last computer crashed, I went with him to purchase a new computer tower, and we ended up with a Lenovo from Best Buy. After a few months, he began getting fan errors. He contacted Lenovo three months ago, since the machine was still under warranty. He is STILL WAITING for the repair. He keeps hearing that the part has been ordered but hasn't been received, or the part is in and they just need to wait for someone to install it, etc. Three months of waiting and without his computer! He probably won't remember how to use it if and when it finally gets repaired. I am so disgusted with Lenovo and how they treat customers. It is disgraceful.

I bought a Yoga 900 in August, a laptop that costs almost $1000. Three weeks into using the product it stopped working. I tried contacting Lenovo to get my laptop repaired, but it took them two weeks to actually send me the box required to send the laptop back to the Lenovo center. After I finally sent it back, heard no word from them for almost two months. I called to check in to see what's going on. Apparently, they were waiting for a "media" replacement. They said they would send a follow-up email. Never received one.
I called back again, saying I wanted my laptop fixed and sent back to me within the week, a new laptop, or my money back. The representative told me that it would be resolved within the week. Never received anything. I tried to get into contact with them again, and they won't return my phone calls. They've basically stolen from me. This is a poor quality product, and their customer service is abysmal. I would never recommend this product to anyone.

I purchased this product for personal and light business usage and just a few days after using it the screen began to just "go black". I've been off and on the phone with Lenovo representatives and finally was directed to ship the machine to their repair service. This was on September 15th of this year. Since shipping it off I've heard absolutely nothing, although I've contacted them for follow up. Today, I learned the reason for the delay is due to their repair service NOT HAVING PARTS. The parts aren't due in until October 26th... A bit of information the customer service representative was happy about... However she couldn't tell me when I'd be expecting the machine back! Amazing!
These guys were a great company with terrific equipment but something's gone off the tracks. The equipment is horrible. Customer service is horrible and in general they don't seem to have a clue as to the degree of inconvenience they're causing the customer. I would not recommend purchasing a machine from Lenovo and if you already have go buy a back up as soon as possible.

I run 2 companies. I bought a laptop from Lenovo. Right after, I had to go out of the state for a month. I returned back to find out the computer would not connect to WIFI. After contacting the tech team, they said it could not be fixed. They told me to mail it back and they would fix it. It was over 30 days, so I could not return it to Best Buy where I had bought it. I mailed it back and a week later, they mailed it back saying it was fixed. Started it up and it was exactly the same. Not fixed. After another 2 months of complaining and being told that my case has been escalated to the very highest level, I was told on 4 separate occasions that they would send someone out to my house within 3 business days. Never a call or email.
After 3 months, I made a complaint to the better business bureau. That day, surprisingly, I got a call saying they were sending me a new computer because the part that was needed to repair the computer I had was on back order with no estimated date to be available. I told them "fine. I just wanted a computer, since that is what I purchased." 2 weeks later, I received a new computer, fired it up only to find that it, like the other one does not work either. I have place numerous calls to Terry **, the case manager (Who must be so busy handling complaints that he can't return a call), to no avail. If you are in the market for a laptop, stay away from Lenovo. Worst company I have ever had the displeasure of dealing with.

We bought a Lenovo laptop for our daughter for college last year and it would not work properly right away, so we returned it and got another one. That one had the same exact problems with the touchscreen and also developed key stroke problems too. We sent the laptop in for repair and after over a month (when they said it would be repaired in no more than 7 days) they said they could not fix it.
My daughter asked for her money back and they gave her 1/2 of what it was worth to replace it with a new one. (It was under the first year warranty.) They won't answer emails or phone calls now. Original support with people in the Philippines was frustrating and difficult and we received very little info other than to keep calling back. They definitely took advantage of my daughter and are not interested in providing customer service at all. We will never buy a Lenovo product again. The product is expensive and not built well. We strongly advise everyone not to buy a Lenovo product.

I have been using a Lenovo G40 laptop since last year and it helped me a lot given that I am a student having numerous papers and projects with deadlines to meet. In terms of its speed, I really have no problem with it. (By the way, I am using Windows 7 for I have heard from my friends that when they've started updating their laptops with newer versions, it started to lag.) Maybe I have had experienced lags before but it was due to particular viruses I take responsibility of but I got rid of it by installing antivirus software. My only problem with this unit is that whenever I turn it on and I leave it there without using it for even a few minutes, it turns off by itself and at first, I thought that it is just its light turning off (like most of the gadgets when not in use) but whenever I need to use it already, that's the time where a blue (background) screen with a statement like, "the laptop has encountered a problem, etc. and it needs to be turned off."
I have been encountering this problem since I had (bought) this laptop and it keeps on bothering me especially in times where I am doing something important and with time constraints. Hoping to hear from you as soon as possible regarding this matter. Assuring you that these things I have stated was true to my experiences and was not made to favor or level down any brand or company. Thank you.

Absolutely the WORST customer experience I have ever received. My daughter bought a Lenovo computer for college and as soon as she started using it she noticed the battery would not hold a charge. We spoke to a customer service rep in the Philippines who could not get her address correct (had 2 on the label) so a new battery was sent to the wrong address. I had to physically drive it to her - 200 miles round trip. She took it to her local tech shop at her university and they said it would cost more to replace the battery than to just buy a brand new computer!!! I called customer service back; got someone in the Philippines who stated a customer service rep would work with me to not interrupt the ability to use her computer.
After 5 days someone finally sent an email saying it needed to be sent in. I spoke with the woman on the phone Rebecca ** Customer Relations Manager. Office hours: Mon. - Fri. 8:00-3:30pm (EST) Lenovo Headquarters, USA. She was RUDE and when I asked to speak with her supervisor she refused, saying she was the supervisor and her decision was it. I explained to this very uncaring person that when someone spends that kind of money they expect to receive what they purchased. Again she said I had to send it in. I agreed to but asked for a replacement computer in the meantime as my daughter is using this for college and she refused. Absolutely the worst customer service.
I tried emailing "Rebecca **" back; the setup does not allow it! No further answered calls; ridiculous service; I will never recommend Lenovo products! Can someone please tell me where to go where they actually resolve issues for the customer that trusted their product? I believe this company should be fair and honest and stand behind their product. Can someone please help to resolve this?

Bought Lenovo 300 Ideacentre pc. I got black 0135 fan error page. Cannot get out of it. Lenovo says I have a warranty but must take to a tech to save files and pay them. The only file I have loaded is McAfee Antivirus. All I want is what I bought. A working computer not hassles! Fix or replace. I will buy more antivirus. This was sent on a 11 year old HP. The Lenovo I only just made payment #2. THANKS.

Submitted following rating to Lenovo site, but was rejected. Seems they only accept ratings in favor for them. Bought it about 6 weeks ago. But it is already in repair for a week. The Space bar on the keyboard worked for the 1st week and then start to have no response when pressing it. Very frustrated for having this kind of problem with a brand new computer. Seem Lenovo has no QA at all.
Another problem is the bluetooth interface. For the first week, no problem to pair with a Dell bluetooth mouse. After the first week, no pairing anymore. Thought it was a mouse problem so bought a Lenovo bluetooth mouse. Since the computer was already shipped for keyboard repairing, no chance to identify if it is the computer problem or mouse problem. However, tried Dell bluetooth mouse to pair with another computer and it works fine. So, I have to conclude that this is the computer problem, not a mouse problem. Already wasted extra money to buy a Lenovo mouse and when the computer is back, need to ship it again for repairing bluetooth card!!! What a sucker!!!

Upon purchasing a Lenovo Think Pad 50 directly from the company I began to experience software related issues. I call Lenovo of October 1, 2016 and was directed to purchase their "Premium" Support Service for an annual cost of $199.00. I spend the better part of October 1st, 2nd, 3rd on the phone with five different techs who would fix one problem and create two more. After approximately 6 hrs on the phone on the third day with all my personal email folder wiped out from Office 2016 I asked the tech to disconnect and I would contact a local service company to handle the problem.
He kept refusing to disconnect always with I need to do this to fix the problem. He continued to fish around on my problem trying different remedies until the fifth time I ask him to disconnect and he refused I terminated the linkup and told him to refund my money. He told me he would put in the email request and someone would contact me the next day to handle the refund. I called the next two days and received the same response from employee Red#**, Jack#**, Caesar#**. Finally on October 6, 2016 I spoke with Al#** who refunded $160.00 leaving me paying $39.00 for the twelve plus hours of agony I was put through with their non service. Under no circumstances should you consider a Lenovo product and certainly not their technical support or lack there of.

ConsumerAffairs Research Team
The ConsumerAffairs Research Team believes everyone deserves to make smart decisions. We aim to provide readers with the most up-to-date information available about today's consumer products and services.
Lenovo is a Chinese multinational technology and computer company with headquarters in Beijing and in Morrisville, N.C. Lenovo is a leading designer of personal computers, laptops, tablets, work stations, electronic storage devices, smartphones and more. It was founded in 1984.
ThinkCentre desktops: Lenovo ThinkCentre desktops are designed with enterprises in mind. ThinkCentre computers are ideal for running business programs.
Lenovo H series: Lenovo's H series of desktops is its line of home desktops. These computers are equipped to handle most casual and home office needs.
Lenovo Thinkpad: The Lenovo Thinkpad is Lenovo's dependable, durable line of laptops. Lenovo offers several different models, including the Lenovo Yoga 2-in-1 laptop that can be used a laptop or tablet.
Lenovo Ideapad: Lenovo Ideapad laptops are designed for multimedia performance, including Y-series laptops optimized for gaming.
Y-Series gaming: Lenovo's Y Series of gaming desktops offer peak computer power for high-quality graphics and performance.
Best for Lenovo computers are best for casual users, businesses, home offices and gamers.
Company Name:

Lenovo

Website:

http://www.lenovo.com/us/en/