Consumer Complaints and Reviews

I have been using a Lenovo G40 laptop since last year and it helped me a lot given that I am a student having numerous papers and projects with deadlines to meet. In terms of its speed, I really have no problem with it. (By the way, I am using Windows 7 for I have heard from my friends that when they've started updating their laptops with newer versions, it started to lag.) Maybe I have had experienced lags before but it was due to particular viruses I take responsibility of but I got rid of it by installing antivirus software. My only problem with this unit is that whenever I turn it on and I leave it there without using it for even a few minutes, it turns off by itself and at first, I thought that it is just its light turning off (like most of the gadgets when not in use) but whenever I need to use it already, that's the time where a blue (background) screen with a statement like, "the laptop has encountered a problem, etc. and it needs to be turned off."
I have been encountering this problem since I had (bought) this laptop and it keeps on bothering me especially in times where I am doing something important and with time constraints. Hoping to hear from you as soon as possible regarding this matter. Assuring you that these things I have stated was true to my experiences and was not made to favor or level down any brand or company. Thank you.

Absolutely the WORST customer experience I have ever received. My daughter bought a Lenovo computer for college and as soon as she started using it she noticed the battery would not hold a charge. We spoke to a customer service rep in the Philippines who could not get her address correct (had 2 on the label) so a new battery was sent to the wrong address. I had to physically drive it to her - 200 miles round trip. She took it to her local tech shop at her university and they said it would cost more to replace the battery than to just buy a brand new computer!!! I called customer service back; got someone in the Philippines who stated a customer service rep would work with me to not interrupt the ability to use her computer.
After 5 days someone finally sent an email saying it needed to be sent in. I spoke with the woman on the phone Rebecca ** Customer Relations Manager. Office hours: Mon. - Fri. 8:00-3:30pm (EST) Lenovo Headquarters, USA. She was RUDE and when I asked to speak with her supervisor she refused, saying she was the supervisor and her decision was it. I explained to this very uncaring person that when someone spends that kind of money they expect to receive what they purchased. Again she said I had to send it in. I agreed to but asked for a replacement computer in the meantime as my daughter is using this for college and she refused. Absolutely the worst customer service.
I tried emailing "Rebecca **" back; the setup does not allow it! No further answered calls; ridiculous service; I will never recommend Lenovo products! Can someone please tell me where to go where they actually resolve issues for the customer that trusted their product? I believe this company should be fair and honest and stand behind their product. Can someone please help to resolve this?

Bought Lenovo 300 Ideacentre pc. I got black 0135 fan error page. Cannot get out of it. Lenovo says I have a warranty but must take to a tech to save files and pay them. The only file I have loaded is McAfee Antivirus. All I want is what I bought. A working computer not hassles! Fix or replace. I will buy more antivirus. This was sent on a 11 year old HP. The Lenovo I only just made payment #2. THANKS.

Submitted following rating to Lenovo site, but was rejected. Seems they only accept ratings in favor for them. Bought it about 6 weeks ago. But it is already in repair for a week. The Space bar on the keyboard worked for the 1st week and then start to have no response when pressing it. Very frustrated for having this kind of problem with a brand new computer. Seem Lenovo has no QA at all.
Another problem is the bluetooth interface. For the first week, no problem to pair with a Dell bluetooth mouse. After the first week, no pairing anymore. Thought it was a mouse problem so bought a Lenovo bluetooth mouse. Since the computer was already shipped for keyboard repairing, no chance to identify if it is the computer problem or mouse problem. However, tried Dell bluetooth mouse to pair with another computer and it works fine. So, I have to conclude that this is the computer problem, not a mouse problem. Already wasted extra money to buy a Lenovo mouse and when the computer is back, need to ship it again for repairing bluetooth card!!! What a sucker!!!

Upon purchasing a Lenovo Think Pad 50 directly from the company I began to experience software related issues. I call Lenovo of October 1, 2016 and was directed to purchase their "Premium" Support Service for an annual cost of $199.00. I spend the better part of October 1st, 2nd, 3rd on the phone with five different techs who would fix one problem and create two more. After approximately 6 hrs on the phone on the third day with all my personal email folder wiped out from Office 2016 I asked the tech to disconnect and I would contact a local service company to handle the problem.
He kept refusing to disconnect always with I need to do this to fix the problem. He continued to fish around on my problem trying different remedies until the fifth time I ask him to disconnect and he refused I terminated the linkup and told him to refund my money. He told me he would put in the email request and someone would contact me the next day to handle the refund. I called the next two days and received the same response from employee Red#**, Jack#**, Caesar#**. Finally on October 6, 2016 I spoke with Al#** who refunded $160.00 leaving me paying $39.00 for the twelve plus hours of agony I was put through with their non service. Under no circumstances should you consider a Lenovo product and certainly not their technical support or lack there of.
How do I know I can trust these reviews about Lenovo?
608,728 reviews on ConsumerAffairs are verified.
We require contact information to ensure our reviewers are real.
We use intelligent software that helps us maintain the integrity of reviews.
Our moderators read all reviews to verify quality and helpfulness.
For more information about reviews on ConsumerAffairs.com please visit our FAQ.

I purchased a Lenovo IdeaCentre 300s-11 4GB Windows 10 Desktop Computer for my kids to use for school in May 2016 and it completely stopped working within a month. I have been on the phone with customer support non-stop since then and have been told it will be fixed, a repair person will be sent, it's been expedited, a manager will call, etc. Yet I am still sitting here with a computer that will not even turn on. It would be great to have someone actually touch base with me and handle this situation. But instead I'm just told that they will call. How is it possible that in today's world I have paid for their product yet have nothing but a block of metal and plastic sitting on my table that doesn't work and they don't have to do anything or give me my money back?

My laptop has been decent for the most part. My complaints are others word of mouth in the way Lenovo has treated them and my own experience and fear of getting it fixed. I had a key jam within months of use and my laptop has a very hard time loading sometimes. If the screen turns off my laptop often won't allow me to turn it back on so I must do a hard reset, which isn't good for it. I don't want to send it in as I've heard horror stories about Lenovo blaming the consumer for things that are obviously not the customers fault.

Terrible product and service. I bought a Lenovo Yoga 7100 computer. In two months it worked for less than two weeks. I had several interactions with Lenovo and they could not resolve the problem. I was told to take it to Best Buy for repair. After two weeks, the product is still waiting to be assigned to a technician. If you are buying a computer because you need it, stay away from Lenovo's products.

I have always been a die hard Lenovo T-series laptop fan; it's all I've bought since I entered college 30+ years ago. I've had small issues with my units in the past, typically with the hard drive, but overall they've performed well (one even survived a coffee spill). Until now. In January, I bought my fourth a $1400 top of the line T450s, complete with a solid state drive, with an extended warranty. It's been a nightmare from the start. I have spent countless hours on the phone with Lenovo, dealing with repeated freezing, spontaneous rebooting, update fails, blue "screens of death", bios issues... You name it. Even the solid state drive crapped out and had to be swapped out (by me, and then Lenovo repeatedly "forgot" to send me the imaging software, delaying me a full week). I should have demanded a replacement device from the start, but we always seemed to find a way to get it going again -- and, again, I BELIEVED in Lenovo.
Then one day in April, on my umpteenth service call to Lenovo tech support, the rep who had dialed into my machine told me that my 2 1/2-,month old machine was beyond repair -- but that I should send it back to go through the repair process, for some indeterminate period of time. I am a small business owner, and this computer is my lifeline. I cannot afford to lose my laptop for weeks or months (read the reviews online), only to find the same problems resurface. And I shouldn't have to, given that this is a new, top-of-the-line device with a long history of problems. Lenovo absolutely refused to simply swap my lemon for a new one or even to provide a single complimentary on-site visit (I only purchased a long-term depot warranty, as I've always done in the past). Shame on Lenovo for not standing by their products or their long-time customers. You've lost one in me and now my husband, who was going to buy a Yoga 900, will stick with Dell.

So I am using Lenovo ideapad 500 laptop. Whenever any mobile near to my laptop rings the screen of my laptop goes off. As per Lenovo they says that this is not a laptop problem then my question is - Why same problem is not occurring with any other laptop in my office? Why my laptop screen goes off when any mobile rings placed near my laptop? Then Lenovo people say visit service center whereas I have 3 years onsite warranty.

I was so excited to finally buy my first "power user" laptop for grad school. I sprang for all the upgrades - extra RAM, fastest processor, 3k screen, SSD, even a nice video card. At just over $2000, I spent all my savings from college jobs, confident that it would be worth it. Yet, when the system shipped, several components didn't work. The fingerprint reader and video card were installed incorrectly. The trackpad had intermittent problems that required a restart. I needed the computer for class and did not have enough money left to get an on-site warranty, so I couldn't send it in to the depot, and just had to deal with it. Within the first month, the screen began to bow due to the cheap plastic casing.
Then, within the following 10 months, the keyboard and trackpad stopped working, requiring me to use external USB input devices. The screen flickers on and off whenever I change applications. At least 50% of the time the laptop starts, it gets a blue screen of death and needs to restart. It should be noted that I take METICULOUSLY good care of this computer, both the hardware and the software. I never carry it without a hard case, pay to use proprietary anti-virus protection and ad blocking, keep it on a cooling station, and clean it at least once a week with compressed air. Yet despite my coddling, the laptop's condition has almost completely deteriorated.
I find myself using my old laptop from Toshiba because I don't want to deal with this piece of junk. I have been on the phone with Lenovo's support team time and time again. They will not stand by their product. They say I am SOL because I didn't buy a $500 on site extended warranty (which they won't even let me upgrade to now, since it is past the 90 day mark). Recently they offered me $68 for a trade in-- yes, you heard right, SIXTY EIGHT dollars for a TWO THOUSAND DOLLAR computer. I will never, ever buy a Lenovo product again. They make cheap computers and view their customers as suckers. I have never had a laptop work as badly as this one does and I have had a lot of computers in my life.

I purchased Lenovo Flex 3 in good faith at Best Buy assuming it was a "normal" laptop. It came with Windows 10 and a bunch of other stuff such as Xbox which cannot be uninstalled. Here is the problem. This laptop has only 27.8 GB of storage making it impossible for even Windows to update. An average disc space is about 500 GB. I keep receiving pop ups to update but with only 7 GB of free storage nothing can be downloaded.
Called customer service 4 times and basically received the runaround. Most laptops will allow updates and downloads. I assumed that is what I was purchasing. Why wouldn't I? An average disc space is about 500 GB. This computer has 27. Basically obsolete before you even begin. I was told by customer service that this computer is only for surfing the web and that's what I bought so I am stuck with a computer that does not have enough storage to update or download. Basically no help at all. DO NOT BUY LENOVO. CUSTOMER SERVICE IS A JOKE AND THIS COMPUTER IS A SCAM.

I bought Lenovo Y50-70 in 2014 December with a warranty upgrade. Recently I sent the laptop to a service center to replace the screen (bright spots) and slightly damaged USB port. Lenovo rejected both warranty claims with the reason CID (Customer Induced Damage). I scheduled a call on the official website and nobody called me on the indicated time. I sent them messages on Facebook and was promised someone else will contact me soon. But nobody called me.
Finally I sent emails to LenCare and they told me they will investigate my issue. At first, they told me the laptop was bought in 2014 and it had already been more than 1 year old. I asked them what's the point of having the extended warranty. They replied the screen issue was not covered under the warranty due to it not being a "hardware". I replied the bright spots issue was caused by the faulty light diffusers which is very common in almost LCD screens. Then they said those reported issues were not covered because they were in my possessions when those issues happened. Go for Dell or Acer instead. All Lenovo cares about is their profit but not their customers.

I bought a Yoga 3 15 months ago. I lose money when I can't do my job, so for insurance, I purchased a 3-year extended warranty, with 3-day on-site support. What a joke! I hated the Yoga from the beginning (that's another story), but now it has died 3 times in the last 4 months, and Lenovo has decided to stonewall me. I have had a case open for 18 days as I write this. It was escalated 15 days ago to Customer Relations because I requested a full machine replacement after the 3rd failure, and since then CR has not contacted me, not answered my emails, not answered my direct phone calls, and not called me back - AND, Customer Service (which I call everyday) says their hands are tied since the case has been escalated to the highest level possible.
It's one thing to build a crappy product, but crappy customer service to boot? I've been a steady Lenovo customer for almost two decades, but you can be sure I'll never buy a Lenovo again. By the way, "3-day on-site support" doesn't mean what you'd think it means. It means 3 days AFTER the technician gets the parts, and there's no guaranteed time frame for that. Any of you out there get caught by that? Do I hear "class action lawsuit?" I'd appreciate hearing who else has run into this.

I purchased a Lenovo Z510 in March on 2014. Since the beginning it used to die and Lenovo technicians were not able to fix it at home so it had to be sent to the factory. I asked for a replacement but was denied with the assurance that the problem would be resolved. The Computer was with Lenovo for over six months off and on so they gave me 6 months extension on the warranty. When the Computer was returned it had everything replaced, there were no stickers on it, not even the Serial Number sticker. I asked for the parts which were replaced but I wasn't provided any information. As soon as the 6 month warranty extension expired, the Computer again died on me and when I sought Lenovo's help, Mr. ** who assured that they would solve the problem if it occurred again, denied any help. Overall, it was a waste of INR 60000. Chinese is Chinese.

I sent laptop in for possible repair. Lenovo received it on Aug 5th. Since I had not received a reply I contacted them on Aug 16th and was told not covered by warranty. I requested it be returned and was told the return would be expedited. Since I had not heard anything else, I contacted them again on Aug 19th and once again was told the return would be expedited. Since I didn't hear anything else I contacted them again on August 22nd and they said they would escalate my request. On Aug 24th, I received email that I would be contacted within 1 business day. I was not. August 29th, I once again called and was told it would be investigated.

So this little laptop Yoga 510 ticked all the boxes, except (unfortunately) the one titled "operational." To its credit, it was up and running in seriously 5 minutes, but after that things went downhill rapidly. I wasn't able to copy over my old hard drive because of low memory space (not Lenovo's fault, I confess), but in trying to do this I deleted the new "My Documents" folder so I could replace it with my old (active) "My Documents" folder and this permanently disabled that folder which remained locked in place but wouldn't let me touch it. When I tried to unpin McAfee security from the task bar, everything else on the task bar disappeared. Then the task bar disappeared. So I phoned Lenovo around 4:55pm and they not-so-helpfully fobbed me off to the recorded messages of Microsoft who could only steer me towards online forums. Hmmmn.
So I phoned them back first thing in the morning and after spending 3 hours having someone from Adobe re-install my Adobe Suite, they suggested (because they obviously had no idea what was wrong with the computer) that I restore its factory settings. So there I was, with my new computer, heaps of schoolwork to catch up on, and I'm back at square one a day later. When the factory settings didn't fix the problems I phoned back, at which point the black screen of death kicked in. Lenovo's technical solution? "Turn it off and then back on again." Well I did slightly more than that; I took the useless piece of ** straight back. 24 hours of my life I don't get back, but absolutely was not going to invest in a product where the computer tech's only solution is to restart the stupid thing. That's not really fixing (or even identifying) the problem yo.

I purchased a new Yoga on 1/5/2015. On June 2015, the USB port broke, bent, plastic came out. I called them and they said it was not covered under warranty. Stupid me, I covered it with black tape and used it until last week when the Motherboard died. The local tech, confirmed it was because of a short with the USB port. I read online tons of same issue. The solution Lenovo gave was to cover it if it was within the 1 yr warranty. Well, I called within the year, but my motherboard died after the year, so they said, I am out of luck. It is impossible to contact them online, unless you still the warranty and the phone people transferred me twice to the wrong (IBM) extension then to a survey, blah, blah, blah. TOO BAD, I liked the design, but never again with Lenovo.

I ordered a new Lenovo laptop model Y700, as I am studying abroad in Costa Rica. I ordered it two weeks before my departure assuming it would arrive by then, as the website says shipping of 3-5 business days for that model. I called customer service three days before departure as it had not arrived yet. Customer service rudely told me that the date they tell you is not actually when you will get the laptop, but just when they will begin the shipping process, which is vagrant misrepresentation. I tried to cancel the order only to be told they will only refund 85%. I ended up leaving the country without my necessary school laptop, and having to pay to get it shipped to Costa Rica, which cost $35 and caused me to have no laptop for two weeks of school. I recommend avoiding Lenovo as a whole.

I bought the laptop/tablet last night at Costco and was very excited to start using it. It was working beautifully and I was telling anyone and everyone around me that they need one right away. I spent four hours setting it up and transferring all my information from my old computer onto this one. I brought it to work today to finish setting up and as I was setting up my emails in outlook and the screen went black. I did everything short of stand on my head to make the thing work, but it is DEAD. It lasted about 18 hours!!! I have never experienced such a thing with a computer before. Done with this company; will be returning tonight and buying something else.

I just spent 45 minutes on the phone with some idiot in the Philippines who cannot speak English, could not transfer me to someone who could, and hung up on me when I told them for the 30th time that I could not understand what they were saying. All I wanted to do was get my printer connected. They refused to transfer me to a supervisor. They refused to transfer me to someone else. They wasted 45 minutes of my time then hung up on me. And my printer still doesn't work. Take my advice: buy something else.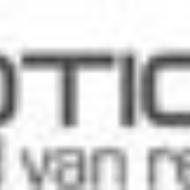 My elderly father purchased a Lenovo tablet at Best Buy, with the extended warranty. Against my better judgement since I review everything I buy. I put some games on there and taught him to use it. He had it for 4 months and then it wouldn't start up. After about an hour navigating the Lenovo site, I finally found some contact information and call them. Initially they were nice. I received the paperwork to ship it to the service center. The paperwork indicated that power issues had an 8 day turn around time. That was 3 months ago. Multiple phone calls and emails, to the seemingly non-existent case manager, who has been put in charge of my case, have not even produced a call back. I'm not sure what my options are now, but I'm certainly not going to just write this off and move on. DO NOT BUY LENOVO. IF YOU ENCOUNTER PROBLEMS, THERE IS NO SUPPORT AVAILABLE.

My computer evidently has a hardware problem. It took me 3 weeks to get someone on the phone and he told me that yes I had a hardware problem and that I could send the computer to them, but I have to pay for shipping and it will take 7-10 days to have it fixed. Told him that it was unacceptable that I need this computer for daily use. I cannot go without a computer for 7-10 days, they do not have a local authorized repair center. He informed me that is not true they have 3 repair centers but that my warranty will not pay for them to fix my computer. I am welcome to take it to them but I have to pay for the repairs.
When I asked who they were he said he cannot give me that information! I have always had HP computers with little to no problems but this was recommended to me as being far superior with better performance by the IT guy at the school I coach at. They use them for the students and have for the last 6 years. According to the school they are authorized to make repairs but cannot fix mine. Like I told them in my survey, "Friends don't let friends drive drunk or buy Lenovo computers!"

I recently purchased a Lenovo tablet through our "Company Perks" program. When I received the package in the mail, the shipping box had obviously been crushed, and the box containing the tablet was also smashed. I immediately filled out the online return request, and waited for a return label to be sent to my email. Over a week later I called to ask when I would receive a label. I was told I had to submit pictures of the damaged items before they would issue a return label. I informed the representative I would not be able to do so immediately as I was going to be out of town for the next 2 weeks. I was NOT told I had to submit these pictures immediately or my return request would be cancelled!! When I returned to work, I found an email notifying me of this condition in my work email (something I do not check when on vacation).
I went online to fill out another return request and was denied because I was outside of their 30 day return policy. I called and explained all of the preceding. They would not budge! I had to make numerous phone calls and spend hours of my time on the phone and exchanging emails to get this company to take back their broken tablet!! Eventually I was told to open the tablet and confirm it was actually broken. The screen was completely shattered! I then had to spend over 45 minutes on hold waiting for a tech support person to issue me a case number. I then had to email all of this back to the customer representative. I finally was given a return label. In the meantime I was so disgusted with what I was going though I filed a complaint with the BBB. My case was assigned to a Case Manager, Executive Escalations from the National Headquarters.
I received one phone call, and one email, both of which I attempted to return every day for a week. I received no response. Due to the tracking of the tablet, I knew the return department received the broken tablet, and yet I did not hear anything from the company. I emailed the case manager and called daily. I finally received an email stating that I received a credit to "my account". I have a receipt for that "credit". The problem is, the "receipt" has no mention of the credit card I charged to purchase the tablet! I have emailed the case manager every day for the past week, with no response! I have checked my credit card for the credit to my account, but it has not been issued yet.
I am at this moment still on hold with the accounts receivable department where the receipt tells you to call with questions. I have been on hold for nearly an hour now. So I just got off the phone after waiting on hold for more than an hour with a representative from Accounts Receivable. The very place I am instructed to call with questions about my credit. And I am told after being put on hold several times during the conversation, that I didn't order the tablet from Lenovo (which I did) and that I now have to contact some third party to inquire about the credit back to my Discover card. I'm put on hold again, the rep comes back and tells me he can't find the information for the so called third party I have to now negotiate with.
So basically the receipt for my "credit" means nothing at this point! I am given the name and email of the next person I have to deal with at Lenovo, just to find out what kind of third party vendor I apparently dealt with from the Lenovo website I ordered my tablet on!!! At this point, the time and energy I have had to devote to this is not even worth the lousy $206 I am trying to retrieve!! I would hazard to guess this is Lenovo's MO! Frustrate you until you give up! But I am SO pissed off that I will continue to pursue my refund!!! AND I WOULD NEVER BUY ANOTHER LENOVO PRODUCT AGAIN!!! Good luck if you decide to deal with this company!

I have a Lenovo ThinkPad Edge. I have several issues with Lenovo. My main issue is that the left hinge on the computer will not close. As a result it has cracked a hole in the back of my computer. I took it to Office Depot to have it looked at. They said they had never seen this issue before and tried but could not get the hinge to move. I now have to leave the computer open all the time. After reading several complaints about Lenovo, I found that this is a common problem, yet there has been no recall on the hinge.
I called Lenovo twice about this issue because I feel it is a defect in the computer. They were extremely rude and told me my computer was out of warranty and I could send it to them and they would fix it for $650. I can get a brand new computer for that. I also feel that I should not have to pay since it is a defect in the Lenovo computers.
I also became aware that there was a battery recall. I was never notified about this. My battery would not hold a charge and I called Lenovo to replace it. I was not told about the recall, I was told that they no longer carried the battery and I would have to get one somewhere else. I also had to replace the adaptor. It stopped working. I ordered a new one from Lenovo and in less than 3 months the wire frayed and began sparking. I again had to go somewhere else to replace the adaptor. Yes my computer is several years old and out of warranty, but I have never seen this hinge problem with other laptop computers that are as old if not older than my computer.
I was told by Lenovo that the problem was caused by hard wear and tear. I use my computer at home. It has never been dropped and has not had hard wear and tear. I feel that Lenovo should replace the hinge and broken cover free of charge since this seems to be a common problem with their computers. I have been researching this problem on several sites. One review stated that they were pursuing a class action lawsuit against Lenovo for this problem. I have been watching for this information to come out because I would love to be involved in that. I also feel that I should be reimbursed for the battery and adaptor I had to purchase. I will be never purchase another Lenovo again. From the reviews I've read, it seems that almost everyone has a problem with the company. Stay as far away from Lenovo as you can!

Long story/battle short - Scott ** over promises and under delivers. Worse communication/follow through ever. I have sent copy of receipt, defective computer back (received confirmation) and STILL HAVE NOT RECEIVED my refund promised by Scott. After numerous emails, phone calls, Scott ** still does not respond back to me. I am in the process of filing a civil lawsuit after sending their executive office a certified letter and ALL documentation I have on file. Worse customer service. Bought this computer in March 16th of this year, died a few months afterwards with limited use (web/email). My case landed on Scott **'s desk. From there the nightmare continues. Consumers be cautious of any of their products or warranty. Breach of contract and I am without a computer and have not received any refund. Insane!!!

I sent my Lenovo laptop in months ago to get it repaired. Took them 3 weeks to send me the box to send the laptop back to them. I waited 4 weeks for them to send it back and when I finally got it, the laptop would not even boot up. We requested they have someone come out to fix it (we paid for this service) and after a delayed response they tell me my warranty is up. It is expired because they took so long to respond and now I am starting my senior year in college without my laptop. I am in digital media so my entire future relies on having my laptop.
I've waited days for them to respond and I keep calling only to get the run around standard customer support spiel and an empty promise that a case manager will contact me. For all think about purchasing a Lenovo, I would strongly advise looking elsewhere. By purchasing a Lenovo you are investing in a horrible quality product as well as subjecting yourself to the worst customer service in the technological world.

We have 3 Lenovo desktops at our business and within a month all three had cpu problems. We called Lenovo and they open a service claim. A month later I called Lenovo back and they have no idea when the parts will come in, no time frame. I requested the computers are replaced since they are under 3 year warranty and it has only been a year, and they tell me they can not do that, but they still has no time frame to be able to replace the parts. Will never buy Lenovo again. They are in china and they obviously do not have enough spare parts to repair their own computers or they want you to get tired of it and buy a new computer, which I am doing, but of course, never Lenovo again. DO NOT BUY LENOVO!!!

The Lenovo Marketing person I bought the laptop from was of course very nice on the phone. Sold me a bill of goods and a lemon of a laptop. He told me this Lenovo was brand new and it obviously was not. I was told it had windows 8 and it was delivered with windows 10. There was a name change on one of the apps that proved it was a used laptop. Laptop worked on and off for a few days and now won't turn on at all. It was delivered July 18 2016. Didn't even use it until August when my tech. support guy moved all my information from "old" laptop to this one. Had power/screen problems from day one. Many calls to tech. support and nothing corrected the problem. When I asked for a new laptop replacement they said they couldn't do that with a used laptop. Haven't even had this laptop for 30 days. I beg you all to stay as far away from Lenovo as possible. Terrible customer support and lied to as far as new laptop when it clearly wasn't.

I purchased a Lenovo G51 series laptop. I turned it on one day and it read 'OS missing'. I am somewhat tech oriented so I knew what that meant. I had previously made backup copies (as recommended by the manufacturer) as recovery media was NOT INCLUDED with my purchase. Fine, so I did. Upon trying to use it, it did NOT work. I contacted Lenovo after reading on their site that I could get recovery media. I was told that it was 'unavailable' and that I could purchase a new OS but it would be at my own expense.
I paid a good bit more for Lenovo, thinking their warranty would be a good thing should I ever need it. It is USELESS. I will never again buy anything with the name 'LENOVO' on it and I would advise everyone to do the same. STAY AWAY FROM THIS COMPANY. Their support is foreign (not American as many people probably think). You're better off buying a cheaper brand and taking your chances rather than spending more on a Lenovo product and getting stuck like I am. Companies like these are destroying America and need to be abandoned by consumers en masse. They falsely advertise a warranty when it in fact, doesn't exist. I wish someone could do something about this horrid company and make them accountable for their horrid practices of ripping people off. I'm disgusted.
Company Name:

Lenovo

Website:

http://www.lenovo.com/us/en/