Consumer Complaints and Reviews

Lenovo ideapad 700 - I have some major complaints about the operating system. On numerous a occasions my system will throw an error code and want you to restart the system. There are times that the whole screen will go blank and you have to manually reboot by cutting the laptop off. Sometimes when you try to cut the computer on, it does not want to come on; meaning I have to hold down the on button for several seconds and even then I may need to do this several times before the system decides to come on. Very disappointed as this laptop is used for business. On a small note, a matter of opinion, I do not like the mouse pad divider meaning to the left you scroll and to the right you can open and close etc... Before you just right clicked twice. Will not make another purchase as these products are not cheap. Expectation letdown. :(

Bought this computer June 2015 which I never used until Sept, 2016 because my Sony had issue. So it performed ok until I kept getting blue screen then it restart so by Dec. it crashed. Screen was blue then black and it stayed that way five minutes. Then it turn blue. Geeksquad of Best Buy was many time remote fixing my issues and just recently bench tested it. I need a hard drive so having heard such good reviews of this computer it a piece of crap as the Sony I bought has operated from 6/13 until 9/16 24/7. What a loss for me and I would not have known I bought junk so I'm using a HP tablet with touch screen has operated better bought same time Best Buy. Lenovo A8 is a nightmare should be recalled like a car to fix by maker.

I called with a similar issue as most of the people here. My computer was freezing and giving me the blue screen of death. I called the support and was told I needed to pay $200 for the firmware that provided a fresh reinstall to my computer to bring it back to factory. DON'T PAY THEM AND DON'T THROW AWAY your computer!!! This is a simple scare tactic to get you to pay them more money. There is a utility on every Lenovo called one key. There is literally a button on your computer (usually located above the keyboard) that you can press during boot up that will give you the option to bring your computer to factory. Tell your friends.

Purchased a Lenovo 700-22ISH from Staples and it began to make funny noises and freeze after 3 months. Called support and they told me they would order parts and was told a tech would come to my house and fix it. The parts would be sent in 3 business days. Wow! Sounded great. When no one called I contacted them again and was told the part was back ordered and would be shipped in one month. We are talking about a fan here. This is unacceptable.

I sent my Lenovo laptop back for repair as the cd drawer had stuck a couple of times, resulting in me having to use a paperclip to release it (following advice). I use the cd writer a lot, and guessed that the mechanism had worn due to use, although I had the laptop less than a year. Lenovo had my laptop for other a month. Apparently it had to be sent to Germany. When I took the laptop back to the shop that I had purchased it from- John Lewis, I also mentioned that the screen was prone to suddenly magnifying, but could live with that. My guarantee for repairs was for two years.
I have just had a call to say that Lenovo hold me accountable? And also say that my mouse control has been pushed right down on one side? And has resulted in the mechanism underneath the mouse being damaged - not anything that I had even noted, or noticed. It was fine when I had it! I have to pay over a hundred pound for them to repair it, and they won't take any responsibility. I would never buy from this company again. They are crooks!!!
How do I know I can trust these reviews about Lenovo?
692,550 reviews on ConsumerAffairs are verified.
We require contact information to ensure our reviewers are real.
We use intelligent software that helps us maintain the integrity of reviews.
Our moderators read all reviews to verify quality and helpfulness.
For more information about reviews on ConsumerAffairs.com please visit our FAQ.

I ordered a usb recovery key from Lenovo, paid £36. When it arrived I ran it. It got 30% the way through the recovery and then crashed with a failure message. After that it was no longer possible to boot from the key. The key just didn't work. So I rang Lenovo tech support and they agreed to send me a new key. Same thing happened - this time it got 60% through the recovery and then crashed again and after that the key would no longer work. Spoke to Lenovo tech support again and sent them all the info they wanted but they never got back as they had promised. So then I wrote asking for a refund - they sent gear that didn't work and failed to sort the matter out. Guess what? They never replied. No really... What a horrendously dreadful company.

I paid 1500 bucks for a product that broke down after one year of use. If you touch it or move it, the screen will freeze and you will have to reboot it. It's slow and freezes multiple times everyday. I can't believe I threw away this much money on this trash. (I have the yoga 3 pro.) Do yourself a favor and buy a macbook or something.

Lenovo Yoga 7000 is the worst computer ever, It has never worked correctly. This computer constantly just shuts down; it will have clear circles that appear on the screen and will lose connection almost immediately. I have to reboot, roughly every 20-30 mins. Fun fact is I use this product for work in order to make a living. They have no customer service and no online help. Worst product ever!!! I'm not certain if it will help, however I am going to contact the BBB... Scam of a company. Even Best Buy said it was a junk product. DO NOT BUY THIS PRODUCT!!!

Absolutely worst customer service I've ever experienced. Bought ThinkPad in Feb 2016 & was doing fine. Then failed to boot. Called Support, they walked me through couple steps, then told me I still over 2 years warranty on the product so they would schedule an on-site repair. Great. Then they called back & told me that my particular laptop was manufactured in India & they couldn't repair it because they don't have parts for ones manufactured in India. WHAT??? I thought they were kidding at first, asked for supervisor but was told the same thing. I will never, ever buy another Lenovo.

The customer service is Horrible. Took me over a month to get through. The product hard drive and battery went just over a year. They didn't care and nowhere to write a review. I will be letting Microsoft know I will not buy a Lenovo product ever again.

I have had my Yoga 2 Pro in for the exact same warranty repair 3 times. Each time they send it back and I have the same problem. When I started having issues the computer was under warranty. The warranty has since ran out and they are telling me there is nothing they can do about it even though they admit it seems like the same problem I have always had. About a month ago they offered me 10% off a new computer which I appreciate however I didn't feel was a fair offer. As a business owner I understand product issues however the ridiculous customer service process you have to go through with Lenovo is over the top.
Lenovo's people failed to respond to numerous emails and phone messages. Every person I get to talk to is friendly WHEN you get to talk to them. I went up the chain to the SWAT team and had the same issues with them and they are supposed to be the highest level of customer service Lenovo offers. On my call today, Joan told me she can no longer offer my 10% off. I don't know what has changed in the last month? My first 11 months with my Lenovo product was fine but since then has been a nightmare. Unfortunately I cannot recommend any Lenovo product based on the customer service aggravation and support I received.

When using Outlook it constantly just closes. I often have to write the same email three or four times. When using Excel it constantly shuts the app done. Replacement does the same with the addition of the cursor jumping up several lines of text. Worst piece of junk ever. Sending it back for an HP or Dell.

I'm not going into huge detail but basically I purchased a new desktop. Within 30 days power supply and motherboard burnt up. I send it to Geek Squad who overnights it to the service center. Thumbs up to them, it was diagnosed within 2 days. Now it takes Lenovo over 30 days to send parts. I've still not got it back and I'm looking at another 2 weeks. It looks like the repair is going to take around 50 days. You would think they would rush the parts a little to keep a future customer. I'm done with Lenovo products. I'm selling it soon as it gets repaired. I'll take the loss, and it will be my last.

I ordered a Lenovo laptop (ThinkPad Yoga X1) for my family as a Christmas present on December 11, 2016. I regularly purchase Lenovo products for my business and this new machine was replacing my wife's old Lenovo at home. The computer arrived a couple of days ahead of December 25, 2016 so timing was as promised.
I tried to set-up the computer and installed software ordered through Lenovo on December 26, 2016. Unfortunately, I was unable to activate Microsoft Office 365, which was also purchased through Lenovo and came pre-installed. After telephone conversations and chat exchanges with Derrick, Tina, Raymond, Souad, Emily, and several other customer service representatives, and promises to call or email me with a Microsoft product, I finally gave-up and told Lenovo I want to return their machine.
It is disappointing to experience how apathetic Lenovo is toward any customer, but particularly a customer who has spent many thousands of dollars purchasing their computers over the last couple of years. Customer service personnel are always very polite but the excuses wear thin quickly and they do not know what they are talking about nor have any solutions.
Add to the product failure... ridiculous wait times, extended customer service holidays, chat room links that do not work, email bounce-backs, automated call-back requests that are never returned, broken promises about returning calls, and other problems... How is Lenovo still in business? I asked for RA instructions and was told that my software add-ons would not be refunded because I downloaded them already. Yes, they were downloaded on to a machine that doesn't work and is being returned!
How am I benefiting from those software purchases in any way? So now we are arguing over what the refund amount should be. I spoke with Mia a few minutes ago and she confirmed that I will be refunded the full purchase price so I am thankful to her for that, but it has been a battle that just wasn't necessary. My company will never purchase another Lenovo product and I will go buy a HP or Dell or some other brand to replace the old Lenovo, all because Lenovo didn't think it was important enough to stand behind what they advertise and sell. It's just unfortunate if not disgraceful.

It just keeps working and working, and was a bargain when I bought it, and still is extremely fast. Buy a like new used Lenovo T60s laptop is plenty fast. IBM ThinkPad on eBay for less than $100. Had mine for 10 yrs.

Bought a Yoga laptop, big mistake!!! It has never worked properly. Sent back to Lenovo twice to be fixed, waited 4 months for a part replacement, spent days and hours trying to speak to a person at customer support, sent to local repair centers 5 times, still broken and now out of warranty. ** product.

This is the worst customer service I ever encountered in my lifetime. After waiting for 45 minutes the agent did not even speak the language I chose. She was rude by proposing to me to cancel the order. Have been waiting for over 6 weeks for an order and she said to me maybe by end of month with no guarantee.
Unbelievable. They deserve negative 5 stars. Zero is too high.

I purchased a Lenovo Thinkpad Laptop in October 2016. After receiving the laptop, I separately purchased Microsoft Home and Business from OfficeMedia. I was unable to load it because Lenovo had preloaded software preventing it. I finally returned the OfficeMedia software, purchased the same from Lenovo for $60 more than OfficeMedia. After several weeks, customer service told me Lenovo had oversold the software, would send it to me, but could not provide a target date.
Afterwards, I called customer service a few times to check on the timing for sending the software. Still no progress. On December 8, 2016, I asked customer service to provide shipping labels for me to return the laptop, and receive reimbursement for both the laptop and software. After checking with management, they approved and would call me with instructions. After a few days I called back and was told they would 'mail' shipping labels. Nothing again. I've called customer service on several occasions--long wait times, call backs hours later, disconnects each time I was put on hold, then you start all over again. I've talked to 4 customer service representatives. The Lenovo customer service is the worst I've ever experienced in my 60 years of life. I hope this email is read by anyone who is doing their due diligence and avoids the difficulties I've experienced. It looks like I'm out $980 for nothing.

I had my Lenovo "ThinkCentre" Tower PC custom built so components would be high end and completely compatible. Lenovo once supplied the hardware for IBM, eventually breaking off to create their own hardware brand. The tower has worked beautifully for two years. Very adaptable architecture allowing space and accommodating newer technologies like solid state drives and adapters.
Came stock with oversized "PULL" rear fan, and a powerful rear "EXHAUST" fan. Together, the air inside the tower is constantly refreshed and there is far less to clean when I take the case apart to maintain. One side has a lock which allows the entire side panel to fall simply to one side allowing access to entire interior. Everything is very accessible, bays, wiring ganglia, and smartly designed bays in rear which click into place without screws. Good looking black box with card reader default in front, plenty of extra USB ports, audio and video ports to allow connecting with newest and older technology.
Most importantly I don't see Lenovo electronics having the issues HP, Acer, and, most recently, Toshiba still seem to be suffering and perhaps more frequently. Simply less downtime, with Lenovo outperforming other brands and offering great "VALUE". This goes for Lenovo ThinkPads (laptops), the Yoga brand interactive screen giving Microsoft's Surface Flip "laptops" a run for money as well. They keep on working with less "issues", and for this reason I see ThinkPads being offered at BestBuy and other retail giants like Costco and Walmart.

I totally love my Lenovo desktop. I really love this PC. It is fast, reliable, user-friendly, and was reasonably equipped and priced. I have never had any problems with it. If Lenovo keeps this up, I will likely be a customer for like... or at least until they stop making big desktops. My wife has a new desktop by another manufacturer and has nothing but problems.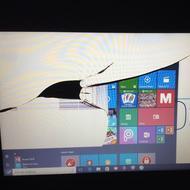 Lenovo 80jt. Got as Christmas present, used it on 28th and 29th December, shut down laptop on 30th around 3am. At 8.30am, restarted laptop and screen is damaged, took it back to shop where it was bought and contacted Lenovo support and both have said that I have physically damaged it. Where do I stand when I know I have done nothing wrong. :(

It's a great machine, but a few things hold it back from perfection. My Lenovo Y500 is a great laptop, though it's components like the headphone jack and onboard microphone are garbage. If those components could be improved it'd be a perfect machine.

Laptop has one design flaw, but is made well. Self diagnostic software has a mind of its own without user options. The placement of the power/sleep button on the front/left side corner is horrible. I frequently press it by accident when moving or lifting the laptop. The case is well constructed and durable. The self-diagnostic software is horrible in that it is not user configurable. It starts on its own, and pretty much hogs the processor & drive so that doing anything else is not feasible.

This win 10 desktop computer has had numerous operating system problems which Lenovo customer support was unable to solve. Lenovo has a good selection of systems. Customer support has been hit good or miss useless. Lenovo was IBM before it was bought by the Chinese. Overall it is good system for the money. Two out of three times Customer Support was from useless to clueless. Once I did get US Customer Support and they were helpful. My new desktop still takes 10 minutes to boot and has ongoing issues which customer support can't figure out. Lenovo does offer on site warranty repair if the computer mechanically breaks.

I bought a brand new Lenovo desktop with two dongles. When one of the dongles was with open box failure, they sent me a wrong replacement. I tried to contact Lenovo and was pushed around from Lenovo, Canada to Lenovo, US, and to Lenovo Sales. Why asks customer to make so many phone calls? Can anyone in Service Department take responsibility? It seems that nobody at Lenovo wants to be responsive. I already made 5 phone calls, the issue is not resolved.

I have been offered a replacement Tablet, by Marcus ** Case Manager for the Lenovo Customer Care team from Morrisville, North Carolina ph: ** but when I asked questions I got no response. That's GREAT CUSTOMER CARE! I did send a couple emails, one in particular that stated to please go ahead and that I have to have them by Friday as I am leaving on vacation and need them for the trip, and to please call me to verify that I will get them on time. I don't know why Lenovo can't get back to people with replies. It's common courtesy. I even called and left you two messages. Now I am just plain old getting irritated at the lack of customer support, and respect!!!
I called tech support on Dec 5, after I received the first shipping box, I asked many questions regarding how long it will take, and that I needed all 3 devices back no later than Dec 23. I was told that as long as they had 7 business days, that I would get them back in time. All the tablets were received at the repair facility on Dec 8, 7 business days from that date was Dec 19. I received 1 tablet back on Dec 12, so I thought oh yeah, the rest will follow in a day or two. Nope! No phone call from Lenovo, to tell me that the parts for the other two tablets were on back order till Dec 30, even though I was told the account was noted as such. I only found out this info because I called Lenovo to find out where my tablets were. I was advised on Monday Dec 19 that my case was being expedited and someone from customer care would be calling me in 24-48 hrs.
I explained again that I need these tablets by Friday Dec 23. They said "don't worry someone will call you". NO CALL. Got an email from you today, after repeatedly asking you to call me and verify that I will have the devices by Friday, I got a response of "how do you want to proceed?" Why couldn't you just say "we are overnighting the 2 devices to you, here is the tracking number." This has been my worst experience yet, and ok too if that I am going to have 2 out of the 5 kids without devices for their 24 hr drive, for Christmas! Thanks a lot Lenovo.

I consider the Lenovo the best computer I have ever used. I bought it from Best Buy. They are fantastic if you get a good salesman. Their Geek Squad really do a good job. I realize this is not so much about the computer as about Best Buy, but when I got over 900 pieces of malware and SCREWED royally online, the best computer in the world would not have been any better. The Lenovo has done everything I had a right to expect of it. I did not buy the top model because I was not interested in gaming.

I don't usually leave negative reviews, but in this case, I believe the company has earned this review and I want others to know so they can avoid this experience. I am self-employed and I don't make a lot of money, so I saved up for a new laptop that could handle photoshop. I purchased a Lenovo because I love their Thinkpad set-up. I paid extra for more RAM, a bigger hard drive and a higher resolution screen, plus other things like a back lit keyboard, extra battery life, etc. All in all, I spent about $1400. Straight out of the box, the computer didn't work properly; programs would crash, it wouldn't always turn on, etc.
I contacted Lenovo, which was an ordeal in itself, and they had me ship the computer back to them for repairs. I did this twice. The second time, after 2 months and continual non-information when I called, I finally got angry enough to demand answers. The upper-level person I talked to told me the part that was bad was the motherboard (pretty much the computer itself was bad) and they don't make that part anymore. So, they were waiting for a part they don't make and just holding on to my computer in the meantime. I'm dead serious, about this.
The person asked if I wanted to escalate my case so I could talk to talk to someone about a replacement. Really? They should have escalated the case for me! Well, it just gets worse from here. It seems the higher up you go into their customer service, the worse the customer service gets. The manager assigned to my case shipped me a replacement, but it was my original model without the hundreds of dollars of upgrades I paid for. I of course, asked for those upgrades or a partial refund. They told me they couldn't do the upgrades because they don't make that computer anymore nor could they refund me anything. Then they closed my case (By the way, this sounds like it all happened quickly, but it was spread out of over weeks. The manager would not respond to my phone calls or emails during this time, either).
I opened a new case. This time I got hold of someone who helped me a little bit more, at least in the beginning. They exchanged the computer I was sent for one more comparable to the one I originally purchased, though I still didn't get all of the upgrades I had paid for. They told me they'd pay for an external CD burner since the new computer didn't come with one, but never reimbursed me.
These people are impossible to reach. They don't care at all about the consumer and I honestly don't know how they are still in business with such horrific customer service! It took me almost a year to get the computer I have now, which recently started having programs crash. The same as the original one I had. :( The thought of having to go through this all over again, makes me want to curl up in the fetal position and cry myself to sleep. So, if you are considering a Lenovo product, I highly advise you to DO NOT go through with it! My first computer was a Lenovo and it had issues. I always thought I just got a lemon, but now I realize they are just a terrible company. I will never buy a Lenovo product again.

I have very bad experience on Lenovo Support & services as my laptop got burnt while I was working on the laptop even after one week of the delivery. I want replacement from Lenovo but they just replace the motherboard. After 3 month the same laptop has HDD issue but the Vendor engineer was not agreed on that in first attempt. Now the same laptop has screen issue and vendor is saying that it is physically damaged. Their engineer has mentioned in the report that no physical damage is seen but even after that they are stick to their decision. Within 6 month I got three major issue in the laptop and they took around 15 days to close one complaint.

Lenovo's customer service in Atlanta, GA - one word - horrendous. I have been hung up on repeatedly after requesting to speak with managers in attempts to fix my Lenovo ThinkPad T450. I was told there were no managers on site to assist. Moreover, I expressed my concerns with their corporate office and I have yet to have my problem fixed. I even paid extra for express service warranty and accidental damage. Not the service I expected for my $1700.00 purchase. Two thumbs down for service. I would not recommend Lenovo products solely based on their customer service alone.

ConsumerAffairs Research Team
The ConsumerAffairs Research Team believes everyone deserves to make smart decisions. We aim to provide readers with the most up-to-date information available about today's consumer products and services.
Lenovo is a Chinese multinational technology and computer company with headquarters in Beijing and in Morrisville, N.C. Lenovo is a leading designer of personal computers, laptops, tablets, work stations, electronic storage devices, smartphones and more. It was founded in 1984.
ThinkCentre desktops: Lenovo ThinkCentre desktops are designed with enterprises in mind. ThinkCentre computers are ideal for running business programs.
Lenovo H series: Lenovo's H series of desktops is its line of home desktops. These computers are equipped to handle most casual and home office needs.
Lenovo Thinkpad: The Lenovo Thinkpad is Lenovo's dependable, durable line of laptops. Lenovo offers several different models, including the Lenovo Yoga 2-in-1 laptop that can be used a laptop or tablet.
Lenovo Ideapad: Lenovo Ideapad laptops are designed for multimedia performance, including Y-series laptops optimized for gaming.
Y-Series gaming: Lenovo's Y Series of gaming desktops offer peak computer power for high-quality graphics and performance.
Best for Lenovo computers are best for casual users, businesses, home offices and gamers.
Company Name:

Lenovo

Website:

http://www.lenovo.com/us/en/