Consumer Complaints and Reviews

Just another bunch of incompetent greedheads preying on the vulnerable. This actually is Lenovo Premium Support, to which I turned in desperation. At least eight times I tried to set up an account. Every time it posted "address incorrect." The address is accurate. It is accurate beyond question. It's Premium Support that's **. I'm going to call them tomorrow with a question: If you can't even handle a street address, how will you be able to fix a computer, which is only about 2 million times as complicated?

Lenovo ideaCentre flex 20 - Horrible, horrible product. Do NOT purchase. My keyboard doesn't work, my mouse the cursor is all over the screen clicking on items all by itself. Forget about calling customer service, they are useless! They try to force you into paying exorbitant fees for issues with their product. Never will I ever purchase anything with Lenovo on it! I've been dissatisfied since the minute I made my purchase. The only good thing about the item is its appearance & that one star was because the rating is required so I had to give a star. Horrible, horrible product! Will be throwing in the trash shortly. A waste of my money!

My power cord shorted out while under warranty. Tech dept said I would have one in three days business days (annoying that I could not find a Lenovo cord in Los Angeles - not even Best buy had in stock.). No e-mail confirmation was sent. A week passed - I called again - not easy to get connected to correct dept - nothing had been ordered. Spent a great deal of time starting over, only to be told that this had to be sent to an upper level for approval which could take several days! After throwing a fit (can't charge my laptop) - was told someone would call me back in three hours and I would receive an e-mail. Neither happened. Called back today. The whole case had been cancelled!!!! Had to start over. They say I'll have it in three days.

This Lenovo Edge 2 I got at Best Buy (on the STRONG recommendation of the sales person, who also recommended that it was better to get one without a CD DVD drive - and then insisted on selling me one of those) is the worst laptop I have ever owned. Just when I think I get one issue resolved, another one pops up. Lenovo won't help, Best Buy is just happy that they unloaded such a piece of junk on an obvious easy target (a retired person on social security). I just wish I had read other reviews before I bought this paperweight.
I know I am naive, and obviously, gullible, but don't these people feel badly about having no sense of responsibility for putting out an obviously defective product. Sadly, I still have to make payments to BEST BUY. Like making payments on a wrecked car. I have decided to post a notice on our neighborhood website (37 large neighborhoods) and hope I can prevent someone else from trusting this company's products and the people who unload them on unsuspecting customers. Shame on them.

After half year of using Lenovo S660 I had some problem missing the network all time. Before I pull out the battery and put it again back... after searching the forums, I was not alone. It's the worst phone I have ever own. Poor technology and ** customer support.
How do I know I can trust these reviews about Lenovo?
716,078 reviews on ConsumerAffairs are verified.
We require contact information to ensure our reviewers are real.
We use intelligent software that helps us maintain the integrity of reviews.
Our moderators read all reviews to verify quality and helpfulness.
For more information about reviews on ConsumerAffairs.com please visit our FAQ.

We bought a computer for my husband's schooling abroad. Before he moved, we found that it was defective so it was taken back to the store to be repaired 3 times. The 4th time, we were told we needed to mail it to Lenovo, which was done. We received it back a few weeks later still not properly functioning. We tried and tried through every possible communication method to receive the help we needed and had been told we would contacted the day we were moving out. We left 3 messages on the phone, and emailed our case manager.
My husband flew out to New Zealand to start classes. While trying to use the computer, it would crash every 15 minutes, and he asked me to see what I could do about it because I was still in the country for a while. I emailed the case manager again and gave her all our information, to which I received no reply. I chatted online with a team member and forwarded the email to her, and was told that the case manager would be advised and contact me in 24 hours, which she did not, so I emailed the team member from chat to tell her, and I received no reply to that either. On the phone, the people in customer service said 'I understand ma'am' but would not do anything to help. They refused to have the product replaced and said we needed to send it in for another repair attempt.
After insisting and insisting, I was sent to a supervisor who told me all the same things and that WE would have to PAY the international shipping costs to send it in for another attempt at fixing it (not only did he say this, but then he interrupted me by repeating several times that 'there are NO exceptions'), which I found absolutely ridiculous for the reasons that it was their product that had never worked and would cost a lot of time and money to mail it back, and we had tried our best to get it dealt with BEFORE the move overseas. We were also pretty skeptical that a 5th repair would do any more than the previous 4 had done. Having this computer repaired had already cost a lot of time and now that my husband is in full time classes, we just did not have the ability to pay through the nose to mail in a brand new computer we had already paid through the nose for to see if by some miracle it would be fixed the 5th time.
This man then right out refused to pass me to the next level of customer service and told me that any action he took or that I could take may not do anything. I have never felt so completely disgusted at 'customer service'. Through insisting, which he resisted and resisted, I had him send the case to a different case manager, and guess what? No contact was made!! I was beaten and completely wanted to just give up and buy a new laptop, but it felt wrong to let any company get away with treating their 'valued customers' that way.
Maybe their products are good (usually) but I will NEVER buy Lenovo again because their customer service is deplorable. I was defeated and felt like this was their strategy so that they could get out of providing service to their customers. Lucky for me, as a last-ditch effort, I decided to try contacting the company we bought it from who must have a bit more leeway than me, and our story somehow ended happily. I guess Lenovo cares about keeping peace with them. Just not their little customers.

Lenovo has held my computer hostage for nearly a month. I call to find out when I can get a working computer, after two hours, I still have no idea. They act like you are inconveniencing them by calling, or emailing one of their customer service managers, Amy **. Her response on my request to overnight a computer by the end of the day was, "we don't do that. Sorry. I was out of the office yesterday."

My computer is only 100 days old and does not load for Hrs. Call tech support and does round and round with diagnose which takes 45 minutes every time. Made service request and followed with many no response yet.

I bought the Lenovo Yoga 710-15IKB Laptop (ideapad) - Type 80V50009US from Best Buy on 25th Nov 2016 and was very happy with the laptop. Suddenly in mid Jan 2017, the audio stopped working. The customer support on call was unable to figure out the problem and asked me to mail them the laptop. I mailed the laptop on 16th Jan and it was received by them on 20th Jan. As they take 5 to 7 business days to solve the issue, I called them on 30th Jan as there was no reply from them. While talking to them, they mention that my audio card was faulty and they would replace it but the part would arrive after 27th of February. I asked them that I cannot wait for a month so I asked them if they would send me a replacement instead. They followed up with my case. One more week gone, I called them again asking what's the status and they followed up my case again.
On 10th February, I called them again since they had still not responded and cancelled my service request without informing me. I escalated the matter and was assigned a case manager named Mr. **. After repeated follow-ups, I received an email with a replacement offer of another laptop (not the same model as I previously had). I refused to accept this even though this was more expensive than the laptop which I bought. I asked for a refund on February 15th and even submitted my receipt of purchase. Since then, I have been calling them every day and still not received any response from Mr. **.
Remember the laptop is with them. I have been following up every single day and Lenovo or Mr. ** have no decency to take this seriously and initiate the refund. This has been the worst experience of customer support. All I want is my refund and it's 41 days and counting. Don't know when will I receive this but I am sure that I will never buy nor recommend anyone to buy Lenovo products. Hope this review helps.

Save your money. Don't buy a Lenovo Laptop G50. Worst computer I have ever owned. Constant internet disconnecting problems, had to resort to taking out battery after several attempts to connect. Several times online with techs trying this and that. Finally had it sent back to factory, on my dime even though still under warranty ($50). Came back fairly quickly but still having connection problems. Now there is an error code 0x80072EE2 when trying to connect and warning saying 10 drivers are out of date. Did they not see that at the factory??? Geez. Now, guess what, the warrant has expired. Just saying, don't get sucked in to a LENOVO.

My first Yoga 12 was defective from the start. The battery wouldn't charge when connected to AC power. Newegg was fantastic in replacing the computer. A refund though would have been a better choice. The next one I received worked for a month before the computer quit working. The screen went black and never came back. The service department was helpful, but I still don't have a working laptop and won't for more than a week. Don't bother buying a Yoga 12, especially if you need it everyday.

I'd say what adds to the overall impression of any of these products is its company transparency and customer service interface. Lenovo happens to have the worst setup I've ever come across. No company email address available anywhere on any platform. One has no other option but to call to get information related to Lenovo products. It's even harder if one doesn't have the product being inquired on. The website is equally vague. All product specs have the non-committal "up to" which basically means the number could be anything between zero and the maximum. Overall an evasive and vague front and one has to question the authenticity of Lenovo products.

I placed an order at the Lenovo Official Website for a Yoga 710 laptop and other accessories on February 17, 2017. The receipt transmitted back to me showed that the orders will be shipped in "1- 3 business days". I checked the status of my orders on their online Order Visibility Portal this afternoon (February 21, 2017) and it showed that it was due to be shipped on February 20, 2017, but it was still not shipped. I chatted online with a Service Rep who confirmed that it was still pending shipment but couldn't tell when that will be.
This is just a horrible way to do business. I have done hundreds of online purchases and my orders were shipped by companies on the date promised or earlier than the dates promised. Lenovo, on the other hand, can't be trusted to do the same. The online Service Rep I chatted with did not offer any resolution to the issue. I guess she expects me to just wait whenever Lenovo comes around to shipping my order at their pleasure and leave customers fuming on the other end. What a horrid company.

Worst experience of customer service and was mislead by a not clear description of the 3YR Onsite + ADP (Accidental Damage Protection) bundled package. Unresponsive case manager until I posted complaint on the online forum of the Lenovo website. I have a thread going on the forum so probably easier to read all I wrote on the forum. Don't purchase the 3YR Onsite + ADP without reading the fine print and terms because Lenovo will refuse to come on site and repair for most common accidents. You will be forced to send unit into the depot anyway, and say goodbye to your laptop for at least several weeks while it gets shipped off into the black hole somewhere.

Bought computer(Yoga 3 Pro-1370) in May 2015. Product's screen and keyboard showed sporadic outages but after re-booting problem went away, for a while. Computer died January 2016, still under warranty and motherboard was replaced in March (two months to repair!). Same computer problems cropped up again in Sept. of 2016. Computer died in January 2017. Lenovo will not repair under warranty since item was purchased in 2015. Mind you the computer has not worked very well at all the first year, died the first year and was repaired the first year. The repair didn't last one year. Customer service tells me they'll fix it but I have to pay. Why would I put more money into this product? I feel their repair should last longer than 10 months! Lenovo has lost a customer and I won't be shy about telling anyone else I can contact.

My brand new Lenovo H50-55 PC won't turn on. After two days of holding the on button for 15 seconds, unplugging, replugging... no power. I took it to a PC repair shop because the horrible people at Office Max were most unhelpful. They fiddled with it for two days, then it magically powered up with no explanation. I bring the PC home and two days later, no power again. So, I take off the back, unhook the power supply myself, reconnect and it turns on. Do I have to do this every time? A new computer ought to be able to turn on.
Also, why is Lenovo holding me hostage with the worst search engine on the planet (BING!)? I have tried everything to make Google my search engine, but their proprietary programming keeps reverting to the dreaded Bing. I spent too much on this computer a month ago to be having these problems. I would not recommend Lenovo desktops to anybody unless you like pain and drama.

One would think that paying approx $1000 for a T460 would provide a reliable laptop. After using it for 4 months, it just died and I had to pay to get technician to come and replace the whole motherboard. I am self employed and require my laptop in order to make a living and could not wait to have it sent back and forth. He fixes it but then 4 months pass and the same exact thing happens so I have to pay again to have someone come and fix it. Lenovo's "canned" response is that this is technology and sometimes there are issues.
This is a pattern people - two motherboards in 8 months is not a coincidence. The tech support people are also just terrible, like a flock of parrots repeating some pre-written script taped to their desks. I bought a Lenovo because I have had them years ago and I liked them. Apparently the quality has gone downhill and is of no concern to the company. My next purchase will definitely not be a Lenovo product and I will post my dissatisfaction wherever I can because this is totally unacceptable!!!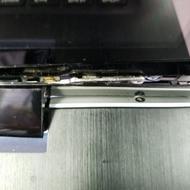 I purchased my U530 computer in September of 2014. It drops from the WiFi regularly which is annoying but, other than that, it had been a decent machine. Two weeks ago the hinge inexplicably broke when I started to close it. It has never been dropped or misused in any way so I documented the hinge and called customer service. Since I am beyond the warranty period they first stated that they could do nothing. When I pressed the issue and pointed out that I had found HUNDREDS of other customers on the internet whom had experienced the same issue they offered me contact with a case manager. The case manager offered a one time free repair, but to get the repair I have to agree to a contract which states that if they don't have the part, then they don't have to fix it and they will send it back unfixed.
I took issue with that clause because I have read numerous complaints that some customers had been without their laptops for over three months. So at least before I have my computer shipped off, I think it is reasonable to find out if the parts are available. Further complicating the issue is that to ship the computer, I will have to completely shut the screen which will likely crack the entire screen - so if they don't have the part I certainly don't want to end up with a computer in worse condition. I explained all this to my case manager and I was told that she was "sorry for my inconvenience and that they probably wouldn't have my part because my computer had been out of warranty for so long". Really? Maybe since I spent 900.00 someone could try to assist me in checking for the part? The computer isn't "old" by any standards. All I want is a little assistance to determine my situation and even that is apparently asking too much.
So to date, I have sent countless emails and called tech assistance numbers and have listened through hundreds of option extensions just to be provided with another phone number. Given that I now know that this was a KNOWN problem at the time that I purchased this unit - I cannot believe that it would be so difficult for the company to determine IF they have parts. It is hard to say exactly how this will end, but I have not been at all impressed with the lack of interest in customer service by Lenovo to this point. Basically, they want me to ship it off for them to examine and I am supposed to say "wow thanks so much for that."
There was no timeline that they were held to in the agreement so I could get my computer back fixed quickly or I could get my computer returned to me unfixed months later. I don't think it is unreasonable to expect them to assist me but I guess I have learned a valuable lesson. Lenovo is not a company that provides customers with assistance when there are problems with their products outside of the warranty period EVEN if it is a problem that was "acknowledged by Lenovo". Inevitably, when I replace this unit, it will most definitely not be with a Lenovo as their company can't even summon up enough decency to help me help myself.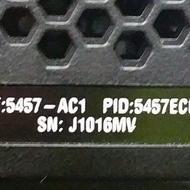 I purchased a Lenovo server new on October 31, 2016 from my local PC shop. Everything was good until February 14, 2017 when there was a surge in the power supply and the unit fried the motherboard. I took the unit back to the PC shop and the tech told me she would contact Lenovo for a warranty replacement since the unit was only 3 1/2 months old. When she had not received a response from Lenovo I called them, that's where things went sour... They informed me that the warranty had run out and they would not be doing anything to replace or repair the unit.
After hearing this is checked the paperwork that came with the server and it shows that the unit was supposed to have a 3 year warranty. This server was the main unit on my sales counter and it literally shut down my business for 3 days until I could get a replacement unit... I WOULD NEVER RECOMMEND A LENOVO SERVER TO ANYONE JUST BECAUSE OF THEIR POOR WARRANTY AND CUSTOMER SUPPORT!!!

I found this website deep into the Google search pages. I hope someone considering laptop purchase will read it. All the so-called computer mags give Yoga a hearty thumbs up. Not my experience in the least. After a year of use several keys are sticking. I use a wireless keyboard in the office. But when I go on the road the laptop keyboard sucks. Fan always runs on max speed. The audio jack now does not work. The power supply crackles and sizzles. The unit was one week out of Geek Squad extended warranty and I called Tech Support and got the typical gal from India who was very difficult to understand. Even though the power supply is now a fire hazard she couldn't care less. So, $50 for a new crappy power supply. Geek squad did not send a reminder to re-up my warranty. Guess they know that Yoga is a crappy machine.
This is what we get when businesses go overseas. Yea China! You still make sucky products. At least I have to say the Chinese make a better laptop than Samsung. Don't get me started on that nightmare. There must be a better laptop than Lenovo's offering. I will be much more diligent to find one next time. I could not recommend the Yoga 900 to anyone reading this post.

I bought a Lenovo laptop 2 years ago. It NEVER worked correctly from the get go. Constant issues with the start up and always getting stuck while trying to sign in... This laptop is low rate... It's junk. LeNOvo is a Big No in my opinion. I am going back to an HP or a Dell. Sincerely, Very Dissatisfied Customer.

I purchased Lenovo K6 Note on last week. From the beginning I have a microphone sound issue in this phone. When I'm in call my voice cannot hear by the other side (very low sound). I think the microphone voice sense is very low. This will happen for all calls. If any way to clear this issue pls help me.

Lenovo ideapad 700 - I have some major complaints about the operating system. On numerous a occasions my system will throw an error code and want you to restart the system. There are times that the whole screen will go blank and you have to manually reboot by cutting the laptop off. Sometimes when you try to cut the computer on, it does not want to come on; meaning I have to hold down the on button for several seconds and even then I may need to do this several times before the system decides to come on. Very disappointed as this laptop is used for business. On a small note, a matter of opinion, I do not like the mouse pad divider meaning to the left you scroll and to the right you can open and close etc... Before you just right clicked twice. Will not make another purchase as these products are not cheap. Expectation letdown. :(

Bought this computer June 2015 which I never used until Sept, 2016 because my Sony had issue. So it performed ok until I kept getting blue screen then it restart so by Dec. it crashed. Screen was blue then black and it stayed that way five minutes. Then it turn blue. Geeksquad of Best Buy was many time remote fixing my issues and just recently bench tested it. I need a hard drive so having heard such good reviews of this computer it a piece of crap as the Sony I bought has operated from 6/13 until 9/16 24/7. What a loss for me and I would not have known I bought junk so I'm using a HP tablet with touch screen has operated better bought same time Best Buy. Lenovo A8 is a nightmare should be recalled like a car to fix by maker.

I called with a similar issue as most of the people here. My computer was freezing and giving me the blue screen of death. I called the support and was told I needed to pay $200 for the firmware that provided a fresh reinstall to my computer to bring it back to factory. DON'T PAY THEM AND DON'T THROW AWAY your computer!!! This is a simple scare tactic to get you to pay them more money. There is a utility on every Lenovo called one key. There is literally a button on your computer (usually located above the keyboard) that you can press during boot up that will give you the option to bring your computer to factory. Tell your friends.

Purchased a Lenovo 700-22ISH from Staples and it began to make funny noises and freeze after 3 months. Called support and they told me they would order parts and was told a tech would come to my house and fix it. The parts would be sent in 3 business days. Wow! Sounded great. When no one called I contacted them again and was told the part was back ordered and would be shipped in one month. We are talking about a fan here. This is unacceptable.

I sent my Lenovo laptop back for repair as the cd drawer had stuck a couple of times, resulting in me having to use a paperclip to release it (following advice). I use the cd writer a lot, and guessed that the mechanism had worn due to use, although I had the laptop less than a year. Lenovo had my laptop for other a month. Apparently it had to be sent to Germany. When I took the laptop back to the shop that I had purchased it from- John Lewis, I also mentioned that the screen was prone to suddenly magnifying, but could live with that. My guarantee for repairs was for two years.
I have just had a call to say that Lenovo hold me accountable? And also say that my mouse control has been pushed right down on one side? And has resulted in the mechanism underneath the mouse being damaged - not anything that I had even noted, or noticed. It was fine when I had it! I have to pay over a hundred pound for them to repair it, and they won't take any responsibility. I would never buy from this company again. They are crooks!!!

I ordered a usb recovery key from Lenovo, paid £36. When it arrived I ran it. It got 30% the way through the recovery and then crashed with a failure message. After that it was no longer possible to boot from the key. The key just didn't work. So I rang Lenovo tech support and they agreed to send me a new key. Same thing happened - this time it got 60% through the recovery and then crashed again and after that the key would no longer work. Spoke to Lenovo tech support again and sent them all the info they wanted but they never got back as they had promised. So then I wrote asking for a refund - they sent gear that didn't work and failed to sort the matter out. Guess what? They never replied. No really... What a horrendously dreadful company.

I paid 1500 bucks for a product that broke down after one year of use. If you touch it or move it, the screen will freeze and you will have to reboot it. It's slow and freezes multiple times everyday. I can't believe I threw away this much money on this trash. (I have the yoga 3 pro.) Do yourself a favor and buy a macbook or something.

Lenovo Yoga 7000 is the worst computer ever, It has never worked correctly. This computer constantly just shuts down; it will have clear circles that appear on the screen and will lose connection almost immediately. I have to reboot, roughly every 20-30 mins. Fun fact is I use this product for work in order to make a living. They have no customer service and no online help. Worst product ever!!! I'm not certain if it will help, however I am going to contact the BBB... Scam of a company. Even Best Buy said it was a junk product. DO NOT BUY THIS PRODUCT!!!
Company Name:

Lenovo

Website:

http://www.lenovo.com/us/en/