Consumer Complaints and Reviews

I tried to order a computer monitor from Fry's. The first time I placed the order, I got a confirmation followed immediately by a cancellation notice. The cancellation notice had a vague comment about an 'address mismatch', but said I could come into the local store to buy the item. I checked my address and re-ordered, but the same thing happened. A confirmation followed by a cancellation. I gave up trying to order it online.
Later that day I checked my credit card statement and saw that BOTH cancelled orders had 'authorizations' placed on my card. Simply, an authorization means a hold on funds until an item ships. So now I have TWO authorization holds on my credit card for orders FRY'S CANCELLED. I contact my credit card company and they give me a special phone number Fry's can call to remove the two bogus holds. I call Fry's, explain the problem, then try to give them the credit card number. Fry's refuses, saying the hold will 'drop off' my account in FIVE business days. So for five days, I was 'locked out' of available credit on my account because Fry's would not make a simple phone call. I now agree with the comments that Fry's online Promo Codes are just a sleazy way to get people in the store and sell additional merchandise. Everything is always 'Out of Stock' online, or there is some other reason they can't accept and ship an order.

Do not trust those email about sales promo code. If it's too good to be true then it is about Fry's always out of stock. They should change their name to out of stock. I would be they in the morning of a sale multiple time. Every time it's out of stock item is on sale for the whole weeks. They price the items cheap just to get you in there. But they don't have it. Buy from somewhere that's not shady even if it's more. Less hassle less time.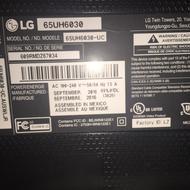 I bought two LG 65" TV's from Fry's Electronics in US/GA/Milton 30004 to be used as menus in my new restaurant. Once we hung it up and tried to test it out we noticed one of the TV's had its screen cracked internally. There was no visible damage to the TV or to the box physically. The Store refused to refund or exchange the TV and said that I must have caused the crack. Their judgement was merely based off the dust seen on the back of the TV which was nothing more than construction dust in my store. But refused to acknowledge the fact that there was absolutely no physical damage on the TV (or the box).
I had professionals handling this job for me who do this task on a regular basis. It's apparent that a faulty product was sold to me. I need my 100% refund. Fry's return policy as much as their customer service is a NIGHTMARE. I strongly suggest going to Best Buy or Costco for purchases regardless of deals FRY'S may dangle at you online or in-store.

I went in to Fry's knowing which refrigerator I wanted to purchase (they don't have a decent number of refrigerators to look at in the store, in spite of the fact that they have plenty of room to put them). I gave the info to the salesperson in the appliance section. It took him 40 minutes to enter our information in to the computer and once he was finished, he had entered my husband's name incorrectly. He told us we needed to go to the front to pay for the refrigerator. We spent 50 minutes trying to purchase it. The cashier and her supervisor did not know how to handle our sale and had to inquire of a third person (the lady in the cage). They told us my husband would need to call the bank to straighten-out the name change and then come in and start the procedure over to purchase the fridge.
So, we decided to finance under my name and they said we would not be approved for 14 days. We have perfect credit and have never been turned-down for any credit! There were angry customers behind us because they have 60 bays for cashiers but only had 3 open, on a Saturday! We left and went to Best Buy, where we were approved for credit and purchased the fridge in less than 30 minutes. I will have my fridge in 3 days. Fry's needs to update the way they do business, hire competent employees, maybe make a trip to an Apple store to see how customer service looks.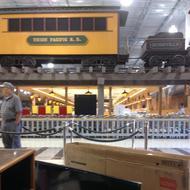 Bought a TV online and chose free delivery as I was on couch due to a surgery. Tv arrived 5 days after I was told delivery would happen at time of purchase. Requires a signature... Not stated at purchase and I work and not at home all day waiting for UPS. Finally got tv... Shattered screen. Within 45 of delivery I was in the store which online stated I could have picked up at the store and was in stock when I purchased it. They refused to accept it. Refused to exchange it. Handed me a number and said "You call them." Gave me the wrong number. Got right number because I refused to leave the store. Was told on the phone "I'm too busy to deal with you, someone will call you back."
Three callbacks later and 1 hour (still in Fry's) they told me I had to prove I didn't cause the damage and submit pic and statements then they schedule a pickup and if they feel I didn't cause the damage I would be refunded. WOW!!! I will NEVER but from Fry's EVER again. And they would only pick up from my address... Not the store. So I called credit card company and filed a dispute and the tv sits on the front porch waiting for a company that will not respond to me or help at all.
How do I know I can trust these reviews about Fry's?
639,780 reviews on ConsumerAffairs are verified.
We require contact information to ensure our reviewers are real.
We use intelligent software that helps us maintain the integrity of reviews.
Our moderators read all reviews to verify quality and helpfulness.
For more information about reviews on ConsumerAffairs.com please visit our FAQ.

Stop shopping from Fry's electronic. What is the purpose of writing on this site? No one even care. Please someone is in charge need to change their policy. Oh my god this company is unbelievable. It took my son a year saved $1300. He is 17 years old. He went to Fry's and ask them to built a computer. Next day it was not working and I took it back. They fix it. Again happen after 5 days. Each time the power supply was not working they charged me for it. Their home office I called couple of times. No one ever respond. The manager in woodland hills CA before you ask she does not even come to the phone. People do not buy from this store.

I bought an item that was $5 from Fry's in Stafford TX. When I went to return the unopened item the very next day. I was told that the box smelled that the item was burnt. I told the guy that I didn't even open the item. How can plug and burnt the product if I haven't even opened the box. Long story short, after 1 hr and talking to 1 supervisor and GM of the store they decided to open the box and plug the product to make sure it's working. Of course if was working because I never used the product. They gave me back my $5. Not even worth my time buying anything from Fry's.

I was overcharged for software and Fry's Customer Service acknowledged the sale had been "mishandled" but Fry's would only provide a refund with Fry's gift cards. How dumb is that??? (Note that I was NOT returning anything just trying to correct a mistake at the register.) I was purchasing advertised software that was discounted with the day's "promo code". At checkout the cost was more than expected. I mentioned the ad to the cashier but was told this charge was better because of the rebate. I later learned that the rebate should have been bundled with hardware so it didn't apply to my purchase. I called Fry's Customer Support and they acknowledged that the sale had been mishandled but could not correct. I registered a complaint with BBB and Fry's offered to refund the sale with Fry's gift cards but I insisted on cash or credit card refund. Fry's wouldn't do it!

I am tired of buying electronic equipment at Fry's and having quality issues. My last and final experience was a $260 external disk drive that would not power up when plugged into power. I brought it back within a few days and was actually given a hard time about the return. When I finally convinced the manager to plug it in, he saw that it did not, in fact, work. They went through the motions for the returns, but now, 5 days later, I still have not received the credit to my debit card. The card was immediately charged when the drive was bought, but I am still waiting, and waiting, and waiting for the return to be processed. I have also had numerous issues with faulty printers, so I am no longer a Fry's customer!

I am still considering filing complaints with enforcement agencies after the treatment I received at Fry's Renton. My desktop computer suddenly quit working one day and I went to Fry's. I spoke to one of their computer "experts", who admitted it was his second day, and he had never work on computers in a professional capacity. I then had to wait an additional 30 minutes to talk to someone "with experience". I was urged to purchase $350 worth of replacement equipment. It didn't work, and I went back. I talked to a different "expert" and was told to purchase other equipment, for and additional $650, however I did return $200 worth of equipment. The new equipment didn't work as promised. My son had given a glowing review of Fry's, and that was the ONLY reason I returned.
I spoke to a manager, as I was extremely upset, I was handed off to their "top expert". He then promised to put together a "bullet-proof" system, that once built, I could just plug in my bad hard drive and it would work. In all, I spent over $1,400, lost three weeks or work, and made four trips to Fry's, which is one hour in each direction. Their expert was very determined about certain products. I had told him what features I wanted, and my budget. He lied to me about pricing, features, and tech costs. I did not find out about the deceptions until I got the computer home. Then to cap it all off, when I plugged in the hard drive it didn't work. I have an estimate of $1,200 to repair it. After talking to several computer techs, it is now obvious the Fry's people knew they were lying, knew my hard drive would never work, and only had fun lying, making up stories, and overcharging by 2 1/2 times what the system should have cost.
If you are a senior citizen, STAY AWAY!!! I trusted them based on an experience my son had that was under completely different circumstances. It is obvious their sales are part of their performance, possibly also part of their pay. Three different people, along with a manager, intentionally lied to me, promised things they know would not work, and severely overcharged for everything. I believe I am going to contact my credit card company, Washington State Attorney General, and pursue this matter.

This is a review for the online shopping experience however same things happen in their stores. I ordered an SSD and was sent an old and open box, scraped, squashed down on the corners and taped up. Fry's stores would do the very same thing and attempt to sell open box items for same price as new items. Have been on hold with their customer service and having difficult time sorting this out. BTW their on hold music filled with augmented chords is designed to work on people's last nerve. Do yourself a favor and shop at reputable stores (Amazon, Best Buy, whatever). The manager is pulling a disappearing act and refusing to get on the phone to take care of this.

I purchased a Boss Frys» Car Electronics» Car Stereo» #8292306 BOSS AUDIO In-Dash Double-Din 6.2" Touchscreen Bluetooth DVD Player (BV9364B) which was marked down from $199 to $159, then with promo code to $99. On phone, was told install for any item $99 or over was free. I was told the steering wheel hook up wire bundle was $59 and the wiring harness was $20. When I got to the store, I was told the install could not be free because I paid promo code which gave a discount that eliminated the free install, so install is now $59. Then told the steering wheel wiring kit was $130 installed, drop that for sure. Ended up paying $240 for a $99 system under the impression if I am not happy within 30 days, I can return it for a full refund.
Key point here, a refund on the car player, not the install fees, just the equipment alone, even if it doesn't work after install, you still pay the install fee. When installer was asked by manager about quality, he stated that's just how poorly the entry level system works, like that somehow made it all acceptable. I mean, why sell a system to anyone you know is substandard and not going to meet minimum to average expectations for a buyer?
Bluetooth audio when hands free calling was terrible, sounded like an old transistor radio was hooked up. I couldn't hear my caller's voice and no one could understand what I was saying. Every time I switched from one mode to another, Bluetooth to Radio, or leave a call and default back to a CD, the sound equalizer settings would reset to factory, start blaring uncontrollably loud, and I would have to readjust them each timed. Sometimes the contacts numbers would sync to bluetooth, but not the names, then sometimes the name would show, the display was so bright in the mornings I had to cover it up with something to be able to see out the car windshield. There is no way to turn the display brightness down.
Sometimes the settings menu would open up, other times it would flash for a second then return to previous screen without the ability to get to the setup controls for controlling settings and features. The touch screen buttons were very laggy. Intermittent popping in the sound during use. At the end of the whole ordeal when I went to get the system removed, I was then told "This is a beginner system, this is how they perform". Well, that was in no way obvious by all the features and sale up posted in the description. So once it turned out to not be capable of doing all expected, I had it pulled out and was told I would lose my $140 for install.
So after a bit of discussion with managers and some hassle, we got an agreement to install another system in its place, the Sony MEX-N5100BT. Had to reconfigure to a one din system, but actually works a lot better. Bluetooth is thus far exceptional compared. It is not touch screen, but functionally more efficient and sounds incredible, even at less watts per channel. Love the options it has and it has a remote and is stylish. So if you buy a radio at Fry's that requires any install, write the install fees off if you aren't pleased, because you won't get them back. It's best to have plan B product in case plan A product does not work out.

A young saleslady take off the hard drive in my hand that I am inspecting before buying it. She profile me and suspected me of stealing the hard drive. I think a customer has the right to look and inspect items they want to buy.

Rebate customer service assured me several times that my rebates were processed but I never received any. Contacted again twice and did not respond.

I bought 2 pairs of Beats headphone that were priced ridiculously cheap. I placed the order and they sent me the email my order was ready. When I got to the store they did not want to honor the price and tried selling me 1 pair for the price both came out to. I'm pretty sure that's illegal and will be making some calls on this matter.

The worst experience ever. They have "ONLINE PRICE MATCHING!!!" in large letters, but when you come in - they try to find every way to screw you over and not match the price. The salesguy (in charge of Computer Components department is a big time **!) was telling me Amazon Prime times have a shipping cost of $8-9. REALLY? Then when I show him that it says "FREE SHIPPING ON PRIME ORDERS," did he noticed that the item was only fulfilled by Amazon and sold by someone else. Then he said they can match only sold by Amazon prices. Besides, Burbank Fry's is the worst. Last week dude from appliances grabbed my wive's foot massage bath and scanned it as if he helped us with it (yes, they get points for assisting when they print you a page receipt). Piece of ** didn't even ask a permission to do it. He was older persian dude.

On Feb 8, 2016, Jay of Waldenburg, CO, sent you a review that expresses the experiences that I had with Fry's Electronics. I confirmed ordering a refurbished Proscan 8" tablet ($29.00 with promo code) & a Wagan 750 wet & dry vacuum cleaner ($11.99 with promo code). My bank account shows a debit charge of $25.05 for only the $11.99 vacuum cleaner. The 2 items were to be free of shipping charges. Their computer regularly & deliberately change "FREE SHIPPING" to "PICK UP IN STORE". I have been experiencing this bait & switch tactic for years, and I suspect that it is a DELIBERATE BUSINESS DECISION. I sent an email today to FRY'S ELECTRONICS, requesting that they cancel their dishonest invoice NO. **, but I have had no response.

It happened about a year ago. I ordered online at Fry's (Fremont, California) 10 USB charger on Wednesday because they were on sale for $0.69 each. I paid by my credit card. I got confirmation right away. Good! Everything went smoothly. The next day (Thursday), I got the message saying the items were ready for pick-up and it also said that it would hold the items for me until Sunday.
I went there on Saturday to pick-up. The cashier told me, they were now $5.50 each and told me to pay $5.50 each. I told them I ordered online at $0.69 each and got confirmations and showed them the receipt. They said they could not do it. I told them I needed to talk to Manager. The Manager came but said the same thing. I told them "So why my order online MEAN NOTHING?" They said "YEAH... Fry's did not charge you yet until you pick-up." I told them I pick-up within timeframe, they said IT DOES NOT MATTER. I walked out store and never come back to any Fry's. Bye Fry's! I later bought those on eBay 12 of them for $10 total.

A notice to all about Fry's Electronics claim to pay the tax on all UHD TVs: Please be advised that this is a sales scam from Fry's and I learned the hard way. Fry's advertises to pay the tax on all UHD TVs except the ones that are listed as DOOR BUSTERS. I found out that even if the UHD TV isn't listed as a door buster in the advertisement, they will not pay the tax stating the reason is that it is a door buster item, even when you show them the ad that does not state anywhere on the page that it is a door buster item.

I can't believe this place. Here's my story. It started when I went in and bought a laptop. DIDN'T WORK. So I went in and bought another laptop, another problem (hard drive). So then I ordered an Asus Zenbook... Had to return all 3 of these computers because something was wrong with all of them. I wanted to stay with Fry's because I don't like Best Buy. So I gave them another chance. I bought the MSI GT72. That was the best laptop ever. BUT it was heavy, so I decided that I needed a desktop instead. Nothing was wrong with the MSI.
I go and return and buy an HP Phoenix. A bad first impression because a wire was stuck inside of the computer's fan. It wouldn't even download a measly game. I go to return and they tell me I can't return it without them taking a restocking fee of 15 percent. I buy 5 computers, 4 of them bad, and it's my fault? I almost fought with the employees there. THEY ARE ALL LIARS AND DON'T EVER SHOP FRY'S!!! Best Buy are idiots but at least they're professional and not cons. FRY'S ARE ALL CONS!!!

Went to Fry's in Las Vegas this AM to buy a Nostalgia small refrigerator freezer. Spoke with a member of the sales team that said that they had one of this item in stock. He printed a request for the cashier's desk so that we could check out and he told us the item would be waiting in the front of the store. We went to check out and Mr. ** the cashier went to the front and told us that the refrigerator was waiting up front. We paid for the item and waited up front. After a few minutes, the staff could not find the refrigerator. We were then told the only one left was the one on the sales floor. We said we did not want that one because it was damaged. We had to wait in line a considerable amount of time > 15 minutes to get our money back. We feel that this was poor management and customer service. I will not recommend Fry's to anyone in the future. This is not the first time this type of bait and switch has been attempted on us.

Many hours online trying to order. They manipulate prices. They remove items from your order. They send out promo codes but do not honor them. They publish cheap prices to your inbox to get you to their site. They say it is a price for that day but they end it when they want. They block access to your shopping cart and to the checkout page for any given period, with messages to open new browser. Customer (me) thinks there is an issue with their computer but after trying everything then bammm... the page loads with no issues but my item is out and back ordered but they will not let me complete the back order.
Message/call customer service. 45+ minutes later and 2 calls my item is ordered but it will be several weeks. But they're not sure. Tell me to check online for status. No status! Item states same day shipping but now it's weeks. Good luck is all I can say--that or just shop elsewhere. Cannot imagine having to do a return. What a nightmare of a company.

Don't buy something and expect to take it back if it is broken out of the box. Regardless of "store policy" if I open a computer item (motherboard) and never do anything with it because it is damaged, don't blame me. Especially when I bought it just before closing and took it back the next day when the store opened. Will never spend another penny at this place and will tell others the same. As far as I am concerned they are thieves for stealing my money. I opened the box, started taking out the motherboard and noticed bent pins. I never attached anything, never used it, and Customer Service told me I did it. I will contact the manufacturer and hope they help.

Bought a TV for our grandson late November for Christmas and when he opened it On Christmas discovered it had a cracked screen. I've been given the complete runaround including being given a bogus customer relations email. It's very obvious that the company has no intention to resolve this for a customer. I've called, sent emails and reported this on their Facebook page without any resolution. Just keep getting the runaround.

I ordered 2 flashlights from Fry's.com on 1/1/2016 & received them on 1/22/2016. Each flashlight had 3 AAA batteries which supplied the current for the flashlights. All 6 batteries were enclosed in hard plastic but all were rusted, corroded & unusable. So far I have not received a response from my email complaint that I sent them. My Fry's acct. # is **.

I purchased 4 Tenergy Centura NiMH AAA Size Low Self Discharge Rechargeable Batteries from Fry's on 12/15/2015, expecting them to arrive in time for Christmas. I received confirmation of my order the same day. However, I actually received the batteries on 01/19/2016 - more than a month later. I never received any communication from Fry's asking if I wanted to cancel my order because the batteries were unavailable. I received an e-mail indicating they were shipping my order on 01/08/16, yet didn't receive the delivery until 11 days later. Given that I typically order online and receive delivery two days later from Fry's online competitors, it's highly unlikely I will be purchasing from them again.

Quicken 2016 software was advertised at Fry's website to have a $40 rebate. In big letters showed the base Price $104.95--After Rebate only $64.95. I purchased, but when the product came I found that the rebate applied only if one bought also a 2nd software, Tax Cut. This additional cost was not shown on the screen. This seems to be clearly deceptive marketing. When I complained, customer service/rebates said that the web page had a link (in tiny print) to the rebate details which described an additional cost, but this cost was not reflected in the price numbers shown (in big letters). Service rep she said saw no problem; the added cost was part of their offer. Said she always reads the fine print--meaning don't trust companies, (e.g. like Fry's?)--they may have additional buried costs in them. Sleazy.

I had a problem with a video game download and called to get help. After an hour on hold with the call center I finally go through to the actual store. Then, the guy hung up on me because he didn't know how to transfer me to the correct department. So, I drive up to Atlanta which is an hour away to get some help. The manager Jorge never apologized to me for the trouble instead he raises his voice and gets combative. He ends up waving me off to his tech guys who give me what sounds like a reasonable solution until I get home and try it and of course that doesn't work. The moral of this story is don't go to Fry's for any reason.

The store send me a promo code and I bought a Sony Receiver 1040 with the promo code. Next day someone calls me and tells me that they only have one unit left and it is a floor model, but in good shape and I should come in and check it out. So I go to the store. And Sales manager says they don't have the unit anymore. Calls other store and says no one has it and since it was their mistake, she will replace the unit with an equivalent other unit for same price.
We walk to the specific department and then get handed over from one salesperson to the other. After 30 mins they tell me they can give me Sony receiver 860 which is a lower model but a newer version. So I agree to it. I walk up to the payment counter and they ask me to pay MSRP for the unit. Amazon and Bestbuy has the unit for $100 cheaper. I go back to the front desk trying to talk to the manager who "promised: similar model for same price". They tell me who left for the day. Ya right! Never going to that store again. Bait and Switch not once but twice.

My son was very excited to get his RC hovercraft from Grandma on Christmas day. Upon opening it, it was obvious that it was used (Dirty, and stickers were torn). We drove up to Fry's in Concord to exchange it for a working model. But since it was a gift, we didn't have the receipt, and my mom is traveling on a cruise and wont be back for two weeks. All we wanted to do was to exchange it. So they sent me out to the floor to grab another one, which I did and then brought back, at which point they told me we couldn't exchange it since we didn't have the receipt. And by the time my mom gets back it will be past the return allowed period.
So now I've got a crying kid in the store, and they just wouldn't show any kind of common sense, as I could understand if we wanted a refund, but this was just an exchange. At this point even people in line were pissed off at her, and I just said "you might as well keep it since we cant do a thing with it". I then left it at the store, went home and lucky had not yet unboxed the 5k worth of new home theater gear I bought last week from them, took it back with receipt and told them to shove it up their ass, and got my credit card refunded. I'll order everything online from now on and Fry's can hopefully eventually go the way of Circuit City, and Comp USA.
Company Name:

Fry's

Website:

https://www.frysfood.com/