Consumer Reviews and Complaints

I ordered DFX Fitness Ball Chair on 8/28/17. It is missing the plug to hold the air for the ball. It is Frys.com police that I need to get a return authorization number for return. So I called the customer service on 09/12/17. I waited for long time, no one answer. Then I emailed customer service, no response within 22 hours. I called again and waited for more than 10 minutes to get Tim answered my call on 09/13/17. I am told there were only two options regardless the defect product – No. 1. Return the chair and pay the shipping; No. 2, call manufacturer to get the missing part replaced. I asked what about if I do not get the missing part from manufacturer since I called them and no one answered. Tim said then you return and pay the shipping. It does not make any sense to me.
On their website, **, it says "For returns not the result of a Frys.com error, original and return shipping charges are the sole responsibility of the customer." I would consider this is seller's error. However, I am still asked to pay the shipping of return for their error. I will not order anything from Frys.com anymore. I will pay the shipping as lesson I learned. Frys.com does not care the customer satisfaction at all.

I understand that there are a range of experiences with Fry's warranty, but I want to share that Fry's exceeded my expectations. Frankly I'm a bit shocked. I bought a 65" LG OLED TV last year with the 3 year PSC. As of a month or two ago, we began to notice burn in on the screen. We don't play video games or leave any still images for long periods of time; however, we do watch a lot of cable news. Turns out some of the logos were getting burned in despite commercial breaks (and not pausing DVRs).
Fry's had a warranty technician come out to inspect and a few days later, I heard back. They're replacing my unit with a brand new LG OLED, current year, upgraded model version, and kicking an additional 4 year PSC warranty all for < $200. Fry's is picking up my current TV and dropping off my new one. I wouldn't have had to pay a cent, but I asked for an upgrade after they confirmed that my unit would be replaced. Fry's offer and service exceeded my expectations. I'm very happy to have purchased the 3 year PSC on what is a very expensive TV. Fry's came through and then some.

I am an engineer, so I work a lot with my hands and require a hands free headset when working. Upon many decisions to be made, I was talked into a 119.00 wireless Bluetooth LG 830 sports headset. A huge selling point from the salesman was that I could purchase an additional warranty for an extra amount, and If anything happens to them "just bring them back in and we will exchange it out for you". Well needless to say, that was the deal maker, just makes sense when you spend that much money to have a fail safe backup plan like a warranty... about a month later the headset had cracked in a small spot on the thin part of the headset. I brought it back in and told the employee what had happened and he had called his manager.
The Manager went on to ask me if I had the box. I replied "no", He said "Well how am I supposed to sell this without a box." My reply, "It's broken. Why would you put that back on the shelf?" To make a long story short, the Manager succumbed to the point and we had settled for an even exchange. He even allowed me to purchase the warranty again just in case the headset broke again. Lo and behold, less than 3 months later (thank goodness I bought the 2 year warranty right?...NOT!!!)
Well I bring my headphone in because about a week ago it had a crack in the same spot as the previous one, so I decided to bring it back and exchange it. Feeling confident because I had the full receipt with the extended purchased warranty on the receipt that stated a 2 yr warranty, I presented my receipt and my broken product and lo and behold, the manager was called and of course the manager tells me that this is not covered under the warranty. I explained to her my experience from the prior time in which I had brought my other headset in for the same exact reason I was bringing it in today, and I had also explained that the other manager had allowed me to do an even exchange or a store credit.
I chose the even exchange because I was familiar and the other ones that supposedly would be an upgrade had the same body style as the one I originally purchased. Well, this manager's solution was to refund me the money that I had spent on the warranty and NOT give me full purchase price or an even exchange. I am a professional and I work in a customer based industry so I fully understand what good customer service is. Fry's apparently does not focus on teaching their employees what it is to have good customer relations with their customers. I had been a very loyal customer to Fry's for the past 15 yrs, buying everything from tvs, computers, furniture, stereo system, and a lllloootttt of electronic components. I've never had any issue returning products to Fry's until these last 2 experiences.
I will say this, and if you're listening Fry's, listen carefully. I've never met 2 managers that were so obnoxious, rude, arrogant and absolutely would not listen to anything I had to say. In less than a half hour experience with these two rude managers, I have decided that as much as I enjoyed the selection and deals at Fry's, I would rather shop and spend my money someplace else and someplace that has a spec of customer service. As much as the Manager thought they were right. Sometimes you look at the customer who has spent of 20k in the past 15 yrs and make exceptions and bend over backward to make that customer happy.
So long Fry's. Horrible horrible horrible. When the salesman talks you into a warranty, make sure you honor it. To give me my money back for the warranty tells me that Fry's did not intend to honor this warranty no matter what. As a matter of fact, her statement to me was to take it up with LG. This is no longer our problem now that we refunded you the warranty money.

I purchased a HP laptop with the extended warranty. After a year, the laptop was extremely slow in powering up and when it did there was a black screen. I did not panic. Took to Fry's and their warranty had expired one year to the date, but informed me that the HP warranty would cover the repairs. Fry's sent to HP and informed me that it would take 6 weeks. I asked for a loaner and was surprised when they asked me for a credit card. Nowhere on any paperwork did it state that my credit card would be required for a loaner.
Well, like everyone I needed a computer so I reluctantly gave my credit card and was told it would only be charged if I did not return the laptop. It is now coming up on the time my laptop should be coming back to me and I'm concerned that the loaner, which was a new laptop that was still in a sealed box, will be returned as a not new item. Can they charge me for wear and tear on the loaner when I'm only supposed to be charged if I don't bring it back?

I have learned my lesson never to order online without my research. Please if you happen to search for Fry's online review, you are warned "DON'T DO IT". Lucky for me that my first time trying cost me no more than $10... could have been worse. They do not pay for return shipping even if your order is defective... Bottom-line, the Bluetooth speaker I ordered did not work, I called customer service to get a return # and was asked to go to UPS thinking return shipping was prepaid, I had to pay $5 to mail back the speaker. If I am lucky to be credited my $10 cost price, I have lost half of the money to shipping... And if I don't get the refund, I would be losing $15.00... At this point, I will not waste my energy on pursuing them... I have learned my lesson.
How do I know I can trust these reviews about Fry's?
883,201 reviews on ConsumerAffairs are verified.
We require contact information to ensure our reviewers are real.
We use intelligent software that helps us maintain the integrity of reviews.
Our moderators read all reviews to verify quality and helpfulness.
For more information about reviews on ConsumerAffairs.com please visit our FAQ.

Shipped wrong TV: Received the wrong make/model on 4/22 and had to chase after the claims person regarding my order. It took several days before they found it and when I asked for the tracking # they couldn't produce it. I had to go back and forth between delivery and Fry's. I told them I wanted it Sat 4/29 but said they couldn't meet that and said Tues I should have it, well it arrived Thurs 5/4 and that's only caused I kept calling. The claims person assigned would only respond by email towards the end of business day and never confirmed if the 3rd party deliverer reached out to me for delivery but made sure for pickup of the other tv they sent by mistake.
When the tv arrived the box was damaged and missing screws for the base. I called customer service and the agent was rude. The entire online experience was horrible, just even ordering was troublesome (won't get into that). I will never buy a high ticket item or shop online from them ever again. No compensation or sorry for your heartache, just grief and coldness.

I have called only to get automated after automated... Kept cutting me off and I am on hold now for 23 minutes. If they can't handle the business... they should close the chain. And now it's 30 minutes and I am still holding. DISGUSTING!!!

My dad is 83 yrs old and continually went to Fry's for computer equipment and because he was not very knowledgeable when he went into the store, he tried to explain things to the sales person and instead of them asking more questions they told him what he needed and oversold lots of equipment to him so instead of him having food to eat, he had LOTS of electronic equipment. I went in with him when I moved in with him to take care of him before he passed away, and watched what they did to him - it seemed as if it were car dealership with the sales people selling him things he did not need. I returned it the next week after finding out that he had many duplicate and triplicates of various items.
Also they did not warranty his new computer because they recommended that he purchase a custom built one. I chose NEVER to purchase anything there again after I bought an in store warranty and when I had problems with my computer they "explained" the limited warranty that I paid $200 more for. Needless to say if this is how they treat all their customers, hopefully they will go out of business soon!!!

Over 90 days ago I received confirmation that my rebate is valid and is scheduled for final processing. I am still waiting for it. Several times I have contacted the rebate center and was told they were behind. I have contacted both McAfee and Fry's and have been told to resubmit the tracking number, etc. I have done this so many times I am frustrated. I mailed a letter to Fry's corporate office and was directed to again send in more info. (They have a copy of the McAfee letter stating the tracking number and the statement that the rebate is valid.) And they want me to contact the store that sold me the software. I am not buying anything from Fry's or McAfee until I get the promised rebate.

Holy moly! I've been waiting now for 2 hours, yes 2 hours. Nobody here has a clue nor sense of urgency to correct a delivery address. Departments don't communicate, although all of these kid managers are texting nonstop and just hanging around. It's beyond ridiculous. I regret coming here, I regret purchasing a TV here. I'm disgusted. I have been standing in front of this girl at the cash register for 2 hours! The lazy manager strolled over to help reluctantly as if being dragged out of bed! Don't come here, and God help you if you have anything complicated for them to handle. Oh My God!!!

I never have written a bad review. As a matter of fact this will be my first. This has got to be the worse store I ever been to. I went in to get a needle for a turntable and nobody there was helpful. Instead they would ask me to look for the person in charge of that department as if I knew what they looked like. To make a very long and aggravating story short, I had to literally break into the case and grab the two needles I needed because they were going to close the registers and I wasn't driving an hour to leave empty handed because of incompetent workers. Never again will I step foot in that place. I was wondering why they had no customers in the store and figured it out with my own horrible experience.

So, I bought some speakers (Klipsch R-14M) and I was told that I would get them the 30th of this month. They don't show up, I have no tracking number, so I call Fry's customer service. It's ended up being a total of about 35 minutes, mostly spent on hold. They tell me the package is being processed (aka hasn't shipped). Then I got to My Fry's page on their donkey designed website and it says there's a new order posted. That new order was my previous order, but essentially what appears to have happened is that my order was never processed and it wasn't till I spent 35 minutes on the phone that they actually put my order through. SO! Let me get this straight Fry's. My order doesn't get processed, I have no tracking number, I have to spend thirty plus minutes on the phone, and I get lied to (I was told the package was just being processed, not that the order had to be entirely resubmitted).
This isn't the only time I've had issues with the (outdated) Fry's and quite honestly I don't know why I went back. It was a great deal, but still. I'm no longer shopping at Fry's. I suggest Amazon, and for God's sake Fry's please come into the first century and provide customers with tracking numbers/dependable shipping/good customer service. Fry's is a lackluster electronics retailer that needs to either adapt or die off - we can do better.

About 2 weeks ago, I made an order online to buy a rice cooker that was advertised to be 10-cups for $129.99. There was no more in-store, therefore I had to make the purchase online. The initial stated price for the purchase was put to be $129.99, no tax. After a few days to a week, I got an email saying my purchase was processed and then charged me with tax. Why didn't they include the tax to begin with rather than suddenly notify me that I was being taxed after? That I did not understand.
Anyways, my item was said to be received by the 23rd, my item has not arrived by that date and I did not get notified of any tracking number nor that my item was sent out for delivery. I emailed the company and I got no response. The item came 4 days later (still have not received any response for my email sent). When I opened my box, the rice cooker was only a 5-cup rice cooker rather than a 10-cup.
I went to return it and they took forever to connect me to a representative. I had to call multiple times and waited over 15 minutes each time until my last attempt, I got connected. The representative did tell me that he found the advertisement that they posted about the 10-cup rice cooker. But then tells me that the rice cooker can hold 10 cups of cooked rice and 5.5 cups of uncooked rice. This was not stated anywhere on the advertisement. Instead, it only said that it was 10-cups, making me believe that this would be a 10-cup rice cooker, not a 10-cup cooked rice holder.
This is false advertisement and I requested for a return. But then he tells me that to return this purchase, I would have to take care of the fees myself and that Fry's does not cover the costs for returns. This would cost me $30 just to ship back an item that was at their fault. This is ridiculous. Why post something to make customers believe that they are getting one thing and in result, receive something else. They should be responsible for their own wrongdoing and not have their customers pay the consequence.

Neighbor's grandson wanted to build his own computer. Was assured by salesman at Fry's that it wasn't difficult. Salesman helped him pick out the components and again assured him that they were compatible. Neither the motherboard or the CPU had graphics. MOB required processor with graphics. The kid took the processor back. When he got it home and started getting ready to do the build, found that there was thermal paste on the socket. Also found out that the salesman had sold him the wrong socket processor. So... back to the store he went.
My husband and I took him this time. While at the return desk, their computer "expert" says processor should fit. Out come the spec sheets and lo and behold... They won't. Tech takes the processor out of the package, DROPS IT, bends the pins, then tells the manager that the box was opened and the pins were bent. Well... Duh... He just opened it and dropped it. Manager refuses to take either one back. The kid wasn't looking for money back, though he had receipts. He just wanted store credit, or exchange for the correct parts. We took the parts back and left. Did I mention that the kid was in middle school and these computer parts were the bulk of his Christmas? So, buyer beware. Do not trust the salesmen at Fry's and you may want to make sure to record any interactions you have.

I bought a new Panasonic TC55CX400 OF 55'' television online at Fry's Electronics yesterday 12/25/2016. Today 12/26/2016. I got, they e-mail me to pick up my order, but it is open box. I call Fry's Electronics and talked with someone on the phone. She said, because the local I want to pick up. They didn't have a new one. It only have a open box. If I want, I only can pick up a open box one. Why they didn't show me it is a open box before I bought it. Then I can save my time to do anything for the payment.

The purpose of my visit to Fry's was to purchase a portable Bluetooth that can be used to make phone calls in my sister's vehicle that does not have a built-in Bluetooth. I asked the gentleman in the Car Electronics section (his name was Christian) about it and he recommended the JBL portable Bluetooth device. Once I agreed to purchase it, he immediately suggested another hands-free system that I can get installed into the vehicle for an additional cost. I decided to purchase that package.
After realizing the device installed was for media purposes only, I decided to go to the store to speak to the Service Manager Brian in person. He was very unfriendly, unhelpful and basically said "I don't work in that department so I can't really help you" attitude. I reiterated what happened and he was very stoic and acted like he didn't know what to do. In the end, I decided to get the JBL portable Bluetooth and keep the media system that was installed because I felt from the Service Manager's demeanor that it would be an inconvenience and quite frankly, a waste of more of my time.
I kindly asked him for a discount for the mishap on Fry's part, not to mention the time it took for us to resolve this matter. He ended up taking off $30.00 the price of the JBL portable Bluetooth. I asked if he can give me credit for at least the installation fee since the error was theirs, and he rudely said "You're already getting $30 off!" He acted like he was doing me a favor. At the end of the transaction, he was not apologetic for the miscommunication/error and did not say anything else after he handed me the paperwork to bring to the register. I am in awe at the behavior of this person in a managerial position who handled this matter disrespectfully and unprofessionally.

Salesman quoted me a price for a laptop. I put it on hold and went to get the money. When I got back to the store, their price was $109 more. I spoke to their entire management staff for an hour and they backed the salesman's story. Interestingly, they never brought the liar to face me. They went about talking retail speak to explain how the price I said I was quoted was too low so he couldn't possibly have said it. My response was why the hell would I be wasting this much time for $109 if it wasn't a matter of principle. But at the end of the day, my son was with me so I bought it. Now it's up to all of you to decide whether you'd like to do business with a firm that can't keep its word... even for $109.

LET ME TELL YOU A STORY FROM LAST WEEK. I ordered a good PSU from fry's.com, That was great and arrived nice and on time. Then I went into the Austin store, I will never order from Fry's again unless it is a steal. My Computer PSU died and this was a replacement, plugged it in, nothing happened. So the motherboard is probably shot, went into the store to buy one. Brought the PSU with receipt to see if they could just plug it in and see if the fan spins, just so I know for sure that it is not an issue. It takes less than 5 minutes and all the techs were sitting around. They would only look at it for money, even at the cost of a return, unhappy customer, and a open box to sell. So I returned it and will be ordering from new-egg. The customer service is so bad, I am still surprised.

I tried to order a computer monitor from Fry's. The first time I placed the order, I got a confirmation followed immediately by a cancellation notice. The cancellation notice had a vague comment about an 'address mismatch', but said I could come into the local store to buy the item. I checked my address and re-ordered, but the same thing happened. A confirmation followed by a cancellation. I gave up trying to order it online.
Later that day I checked my credit card statement and saw that BOTH cancelled orders had 'authorizations' placed on my card. Simply, an authorization means a hold on funds until an item ships. So now I have TWO authorization holds on my credit card for orders FRY'S CANCELLED. I contact my credit card company and they give me a special phone number Fry's can call to remove the two bogus holds. I call Fry's, explain the problem, then try to give them the credit card number. Fry's refuses, saying the hold will 'drop off' my account in FIVE business days. So for five days, I was 'locked out' of available credit on my account because Fry's would not make a simple phone call. I now agree with the comments that Fry's online Promo Codes are just a sleazy way to get people in the store and sell additional merchandise. Everything is always 'Out of Stock' online, or there is some other reason they can't accept and ship an order.

Do not trust those email about sales promo code. If it's too good to be true then it is about Fry's always out of stock. They should change their name to out of stock. I would be they in the morning of a sale multiple time. Every time it's out of stock item is on sale for the whole weeks. They price the items cheap just to get you in there. But they don't have it. Buy from somewhere that's not shady even if it's more. Less hassle less time.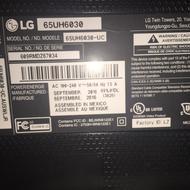 I bought two LG 65" TV's from Fry's Electronics in US/GA/Milton 30004 to be used as menus in my new restaurant. Once we hung it up and tried to test it out we noticed one of the TV's had its screen cracked internally. There was no visible damage to the TV or to the box physically. The Store refused to refund or exchange the TV and said that I must have caused the crack. Their judgement was merely based off the dust seen on the back of the TV which was nothing more than construction dust in my store. But refused to acknowledge the fact that there was absolutely no physical damage on the TV (or the box).
I had professionals handling this job for me who do this task on a regular basis. It's apparent that a faulty product was sold to me. I need my 100% refund. Fry's return policy as much as their customer service is a NIGHTMARE. I strongly suggest going to Best Buy or Costco for purchases regardless of deals FRY'S may dangle at you online or in-store.

I went in to Fry's knowing which refrigerator I wanted to purchase (they don't have a decent number of refrigerators to look at in the store, in spite of the fact that they have plenty of room to put them). I gave the info to the salesperson in the appliance section. It took him 40 minutes to enter our information in to the computer and once he was finished, he had entered my husband's name incorrectly. He told us we needed to go to the front to pay for the refrigerator. We spent 50 minutes trying to purchase it. The cashier and her supervisor did not know how to handle our sale and had to inquire of a third person (the lady in the cage). They told us my husband would need to call the bank to straighten-out the name change and then come in and start the procedure over to purchase the fridge.
So, we decided to finance under my name and they said we would not be approved for 14 days. We have perfect credit and have never been turned-down for any credit! There were angry customers behind us because they have 60 bays for cashiers but only had 3 open, on a Saturday! We left and went to Best Buy, where we were approved for credit and purchased the fridge in less than 30 minutes. I will have my fridge in 3 days. Fry's needs to update the way they do business, hire competent employees, maybe make a trip to an Apple store to see how customer service looks.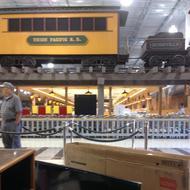 Bought a TV online and chose free delivery as I was on couch due to a surgery. Tv arrived 5 days after I was told delivery would happen at time of purchase. Requires a signature... Not stated at purchase and I work and not at home all day waiting for UPS. Finally got tv... Shattered screen. Within 45 of delivery I was in the store which online stated I could have picked up at the store and was in stock when I purchased it. They refused to accept it. Refused to exchange it. Handed me a number and said "You call them." Gave me the wrong number. Got right number because I refused to leave the store. Was told on the phone "I'm too busy to deal with you, someone will call you back."
Three callbacks later and 1 hour (still in Fry's) they told me I had to prove I didn't cause the damage and submit pic and statements then they schedule a pickup and if they feel I didn't cause the damage I would be refunded. WOW!!! I will NEVER but from Fry's EVER again. And they would only pick up from my address... Not the store. So I called credit card company and filed a dispute and the tv sits on the front porch waiting for a company that will not respond to me or help at all.

Stop shopping from Fry's electronic. What is the purpose of writing on this site? No one even care. Please someone is in charge need to change their policy. Oh my god this company is unbelievable. It took my son a year saved $1300. He is 17 years old. He went to Fry's and ask them to built a computer. Next day it was not working and I took it back. They fix it. Again happen after 5 days. Each time the power supply was not working they charged me for it. Their home office I called couple of times. No one ever respond. The manager in woodland hills CA before you ask she does not even come to the phone. People do not buy from this store.

I bought an item that was $5 from Fry's in Stafford TX. When I went to return the unopened item the very next day. I was told that the box smelled that the item was burnt. I told the guy that I didn't even open the item. How can plug and burnt the product if I haven't even opened the box. Long story short, after 1 hr and talking to 1 supervisor and GM of the store they decided to open the box and plug the product to make sure it's working. Of course if was working because I never used the product. They gave me back my $5. Not even worth my time buying anything from Fry's.

I was overcharged for software and Fry's Customer Service acknowledged the sale had been "mishandled" but Fry's would only provide a refund with Fry's gift cards. How dumb is that??? (Note that I was NOT returning anything just trying to correct a mistake at the register.) I was purchasing advertised software that was discounted with the day's "promo code". At checkout the cost was more than expected. I mentioned the ad to the cashier but was told this charge was better because of the rebate. I later learned that the rebate should have been bundled with hardware so it didn't apply to my purchase. I called Fry's Customer Support and they acknowledged that the sale had been mishandled but could not correct. I registered a complaint with BBB and Fry's offered to refund the sale with Fry's gift cards but I insisted on cash or credit card refund. Fry's wouldn't do it!

I am tired of buying electronic equipment at Fry's and having quality issues. My last and final experience was a $260 external disk drive that would not power up when plugged into power. I brought it back within a few days and was actually given a hard time about the return. When I finally convinced the manager to plug it in, he saw that it did not, in fact, work. They went through the motions for the returns, but now, 5 days later, I still have not received the credit to my debit card. The card was immediately charged when the drive was bought, but I am still waiting, and waiting, and waiting for the return to be processed. I have also had numerous issues with faulty printers, so I am no longer a Fry's customer!

I am still considering filing complaints with enforcement agencies after the treatment I received at Fry's Renton. My desktop computer suddenly quit working one day and I went to Fry's. I spoke to one of their computer "experts", who admitted it was his second day, and he had never work on computers in a professional capacity. I then had to wait an additional 30 minutes to talk to someone "with experience". I was urged to purchase $350 worth of replacement equipment. It didn't work, and I went back. I talked to a different "expert" and was told to purchase other equipment, for and additional $650, however I did return $200 worth of equipment. The new equipment didn't work as promised. My son had given a glowing review of Fry's, and that was the ONLY reason I returned.
I spoke to a manager, as I was extremely upset, I was handed off to their "top expert". He then promised to put together a "bullet-proof" system, that once built, I could just plug in my bad hard drive and it would work. In all, I spent over $1,400, lost three weeks or work, and made four trips to Fry's, which is one hour in each direction. Their expert was very determined about certain products. I had told him what features I wanted, and my budget. He lied to me about pricing, features, and tech costs. I did not find out about the deceptions until I got the computer home. Then to cap it all off, when I plugged in the hard drive it didn't work. I have an estimate of $1,200 to repair it. After talking to several computer techs, it is now obvious the Fry's people knew they were lying, knew my hard drive would never work, and only had fun lying, making up stories, and overcharging by 2 1/2 times what the system should have cost.
If you are a senior citizen, STAY AWAY!!! I trusted them based on an experience my son had that was under completely different circumstances. It is obvious their sales are part of their performance, possibly also part of their pay. Three different people, along with a manager, intentionally lied to me, promised things they know would not work, and severely overcharged for everything. I believe I am going to contact my credit card company, Washington State Attorney General, and pursue this matter.

This is a review for the online shopping experience however same things happen in their stores. I ordered an SSD and was sent an old and open box, scraped, squashed down on the corners and taped up. Fry's stores would do the very same thing and attempt to sell open box items for same price as new items. Have been on hold with their customer service and having difficult time sorting this out. BTW their on hold music filled with augmented chords is designed to work on people's last nerve. Do yourself a favor and shop at reputable stores (Amazon, Best Buy, whatever). The manager is pulling a disappearing act and refusing to get on the phone to take care of this.

I purchased a Boss Frys» Car Electronics» Car Stereo» #8292306 BOSS AUDIO In-Dash Double-Din 6.2" Touchscreen Bluetooth DVD Player (BV9364B) which was marked down from $199 to $159, then with promo code to $99. On phone, was told install for any item $99 or over was free. I was told the steering wheel hook up wire bundle was $59 and the wiring harness was $20. When I got to the store, I was told the install could not be free because I paid promo code which gave a discount that eliminated the free install, so install is now $59. Then told the steering wheel wiring kit was $130 installed, drop that for sure. Ended up paying $240 for a $99 system under the impression if I am not happy within 30 days, I can return it for a full refund.
Key point here, a refund on the car player, not the install fees, just the equipment alone, even if it doesn't work after install, you still pay the install fee. When installer was asked by manager about quality, he stated that's just how poorly the entry level system works, like that somehow made it all acceptable. I mean, why sell a system to anyone you know is substandard and not going to meet minimum to average expectations for a buyer?
Bluetooth audio when hands free calling was terrible, sounded like an old transistor radio was hooked up. I couldn't hear my caller's voice and no one could understand what I was saying. Every time I switched from one mode to another, Bluetooth to Radio, or leave a call and default back to a CD, the sound equalizer settings would reset to factory, start blaring uncontrollably loud, and I would have to readjust them each timed. Sometimes the contacts numbers would sync to bluetooth, but not the names, then sometimes the name would show, the display was so bright in the mornings I had to cover it up with something to be able to see out the car windshield. There is no way to turn the display brightness down.
Sometimes the settings menu would open up, other times it would flash for a second then return to previous screen without the ability to get to the setup controls for controlling settings and features. The touch screen buttons were very laggy. Intermittent popping in the sound during use. At the end of the whole ordeal when I went to get the system removed, I was then told "This is a beginner system, this is how they perform". Well, that was in no way obvious by all the features and sale up posted in the description. So once it turned out to not be capable of doing all expected, I had it pulled out and was told I would lose my $140 for install.
So after a bit of discussion with managers and some hassle, we got an agreement to install another system in its place, the Sony MEX-N5100BT. Had to reconfigure to a one din system, but actually works a lot better. Bluetooth is thus far exceptional compared. It is not touch screen, but functionally more efficient and sounds incredible, even at less watts per channel. Love the options it has and it has a remote and is stylish. So if you buy a radio at Fry's that requires any install, write the install fees off if you aren't pleased, because you won't get them back. It's best to have plan B product in case plan A product does not work out.
Fry's Electronics Company Profile
Company Name:

Fry's

Website:

http://www.frys.com/