Best Document Scanners
Document scanners are the primary way for paper documents to be input into digital form. As society continues to move towards a "paperless" model, document scanners are becoming more important and prevalent each day for individuals, businesses and institutions.
Document scanners are versatile and can be used to scan important documents, receipts, photos and even recipes. Scanners vary in features, ease of use and pricing. The document scanner you choose will depend largely on your purpose for using it, your connectivity and your budget.
Compare Reviews for Top Document Scanners

The Neat Company
Read 1012 Reviews

Founded in 2002, Neat offers document scanning through its sleek InDocument Identification Technology (ID2), which transforms information on paper into digital data, as well as a cloud service and software for document management.

Epson Business Document Scanners
Read 39 Reviews

Epson offers a full line of document scanners for home and office use, including portable, personal, large format, workgroup and network-ready scanners. Based in Japan, Epson created the world's first mini-printer in 1968.

Xerox DocuMate Scanners
Read 31 Reviews

Xerox DocuMate Scanners have been offering business scanners and imaging software solutions since 2003. They are known for their speed, image quality and ease of use for delivering optimized and compressed files.

HP Scanjet Scanners
Read 9 Reviews

HP Scanjet Scanners offer a range flatbed and sheetfed scanners, which are able to scan images into various file formats. HP Scanjet Scanners are created and produced by leading technology company Hewlett-Packard.

Doxie
Read 5 Reviews

Doxie is a line of wireless, portable document scanners by Apparent that scan, store, and then sync with your computer. All Doxie scanners includes companion software for scanning, organizing and sharing documents.

Fujitsu ScanSnap Scanners
Read Expert Review

Fujitsu ScanSnap Document Scanners are a range of compact, high resolution, multi-sheet scanners that utilize one-touch technology. Fujitsu is a Japanese company, with its US headquarters in Sunnyvale, California.

Plustek SmartOffice Scanners
Read Expert Review

Plustek SmartOffice offers a series of scanners that can scan from 25 to 80 pages per minute and designed to be used in professional environments. Plustek is a respected imaging solutions provider based in Taipei, Taiwan.
Thank you, you have successfully subscribed to our newsletter!
Enjoy reading our tips and recommendations.
We value your privacy. Unsubscribe easily.
What features matter when looking for document scanners?
Paper handling
The first thing that document scanners must do is handle the paper. Does the scanner automatically scan multiple sheets? Do you have to load each sheet individually? Can the scanner handle front and backs of documents without help?
Automatic sheet feed: This lets you place a stack of paper into the scanner and the scanner will scan each sheet in turn.
Duplex: Duplex means the scanner can turn the paper over on its own to scan both the front and back of the paper without your assistance.
Paper size: Some scanners handle multiple paper sizes while others only handle small papers such as business cards.
Output type
Where a scanner sends your documents and how it saves them is very important. A scanned document does no good if your computer can't actually read the file.
PDF: Adobe's PDF file format is the gold standard or document file types.
JPG: JPG is short for Jpeg and means that the scanner saves the scan as photo-like image.
OCR: OCR isn't an actual file type but instead stands for Optical Character Recognition and means the scanner can create a word processing document from the scanned paper.
Specific programs: Some scanners export to specific file types such as Quicken or Excel.
Resolution
Resolution controls how much data the scanner picks up and stores. The higher the resolution, the easier it generally is to read your scanned document. However, it also increases file size and decreases page-per-minute speeds.
Adjustable DPI: Adjustable DPI, dots per inch, lets you set different resolutions for different types of documents.
Color or black and white: While most documents are black and white, you may need to scan documents with splashes of color such as a logo.
Contrast: Adjustable contrast is a big help in scanning faded documents and documents on patterned paper.
Connectivity
Connectivity is simply how the scanner connects to one or more computers. Some scanners require add-on software or hardware to connect in certain situations.
WiFi: WiFi connected printers don't need wires to connect to your computer but the speed of the connection is limited.
USB: USB connections require wires but are generally faster than WiFi.
Mac/PC: Some scanners work on both Macs and PCs but some are proprietary to one platform or the other.
Ease of use
The most powerful scanner in the world won't help if you can't use it. Controls should be simple and the interface should be mostly self-explanatory.
Scan from scanner: Many scanners allow you to scan to any computer on that network from the scanner itself rather than having to load the document and then return to the computer to activate a scan.
Guided export: Scanner software that integrates the exporting process to other programs helps ensure quick connections and better compatibility.
Installation: Scanners can either require a separate software installation or work on a plug-and-play process where the computer recognizes the scanner as soon as it is connected.
Speed
Scanners vary drastically in speed of use. Some vary greatly depending on what you are scanning.
Pages-per-minute: This rating tells you the maximum pages per minute you can scan and varies based on DPI and color.
Processing time: Once a document is scanned, the scanner then has to convert the scan into something usable, which takes additional time. This is generally more a function of your computer than the scanner itself. Scanning large documents can require a lot of memory and use a lot of processing resources.
What are different types of document scanners?
Portable
Usually small and capable of scanning one sheet at a time, these scanners are designed to be used on the go. These often connect via USB and run on batteries although battery life varies greatly. Because of their size, they most often require loose paper to scan rather than bound materials.
Desktop
A standalone scanner that is designed to stay in one place, desktop scanners often have both flatbed and auto sheet feed capabilities.
All-in-one
The most common scanner in homes and small offices, all-in-one scanners also function as printers, copiers, and fax machines. They often sacrifice quality for the extra functionality.
Specialty
Specialty scanners generally do only one thing. These include scanners that only scan business card size paper. They also include scanners that are designed purely for fragile recipe papers.
Who uses document scanners?
Casual home user
The casual home user occasionally needs to scan documents such as receipts, signed tax forms, personal medical records, or newspaper clippings of their child's football game. Volume is extremely low but when needed, the scanner needs to work easily as the user is not familiar with using the scanner often.
Home office
A home office user needs to scan contracts, tax forms, receipts, and other business documents on a fairly frequent schedule. Many scan all files instead of keeping file cabinets in order to save space. These users need a faster scanner but one that is still simple to operate.
Small office
A small office with 2 to 10 people can afford a slightly more expensive scanner. Reliability, speed, and the ability to scan without constant supervision of the machine are a must. Small offices are more likely to need a scanner capable of handling paper larger than legal size.
Expert reviews for document scanner brands

Epson has a strong market position among average consumers and a good presence with large companies. A relative newcomer to the market, it is one of the rare companies that manages to cross over into the separate markets well.
Read More

Plustek has been around for several decades but they lack market share in the United States. The SmartOffice line is very flexible and offers options for nearly every type of user.
Ease of use: One button scan to most popular outputs, such as PDF and Excel, make the Plustek line great for novice users.
Price: Middle-of-the-road pricing puts the SmartOffice line from Plustek within reach of almost all users.
Auto corrections: The SmartOffice line offers auto corrections such as page orientation and alignment.
Reliability: Users report that Plustek models either work virtually forever or break very quickly.
Menu: The display on some models is a single line, making it rather user-unfriendly.
Best for: Home office, Small office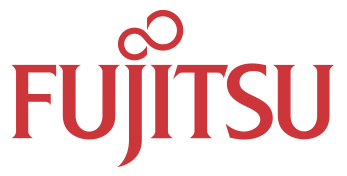 Fujitsu is nearly 100 years old and holds a good reputation, but it is better known in Japan than the United States. The ScanSnap scanner line offers models from mobile to heavy-duty options and is well received in the document security field.
Flexibility: From mobile scanners to heavy-duty scanners and even no-touch scanners for bound or fragile materials, the ScanSnap line really has something for everyone.
Paper compatibility: Nearly every model in the ScanSnap line can accommodate a wide variety of paper sizes.
Warranty: The 1 year warranty includes shipping back to the user so you only have to pay for one way shipping.
Availability: Finding a non-online supplier may be a bit of a challenge in some areas.
TWAIN: Some models do not use a standard TWAIN imaging driver so third party programs might be limited.
Best for: Home office, Small office

HP is probably the most recognized name by consumers for scanners and other small office machines such as printers. They have a strong reputation of reliable products at affordable prices. The HP Scanjet product line offers options to fit a wide variety of scanning needs.
Read More

Xerox basically started the office equipment industry. Their name is synonymous with copying paper. However, they have struggled to stay in the forefront of consumer minds as other companies entered the industry. Although the DocuMate line offers a good range of models, Xerox advertising is geared more towards larger offices rather than individual consumers, and their market share suffers on the lower end side of the model range as a result.
Read More

Another newcomer in the document field, Doxie is part of Apparent. A younger company geared towards supporting younger users who are more plugged in to the digital world and cloud, the Doxie line focuses on compatibility with apps such as DropBox and Evernote.
Read More
Disclaimer
Information in this guide is general in nature and is intended for informational purposes only; it is not legal, health, investment or tax advice. ConsumerAffairs.com makes no representation as to the accuracy of the information provided and assumes no liability for any damages or loss arising from its use.