Consumer Complaints & Reviews

I purchased a new Dell computer in March of 2016. I set up the computer and had problems with some of my software working correctly on the Windows 10 operating system. I called Dell and it was a nightmare reaching someone. I was on hold for at least 30 minutes; and when someone finally did answer the response was always the same "You have reached the wrong department. I will transfer you to someone who is the right department". I could not understand what the customer service person was saying because they do not speak English well, and it is hard to understand them.
When I finally got through, I was told that there was something wrong with my operating system, and that they could not assist me UNLESS I purchased a "software maintenance agreement"! I was shocked because this is a new computer I took out of the box the day before I called them. They confirmed that they would not assist me unless I purchased this agreement. I purchased the agreement because I work from home and needed my computer. The cost of the agreement was $227.00, for a brand new computer. They told me the computer came with a "hardware warranty" but not a software warranty. I was engaged, because I work in a law firm and this seemed like the action they were taken was suitable for "class action lawsuit". I wondered if Dell knows that their computers are subpar and rob consumers upfront with these "software agreements".
That particular day, Dell remoted into my computer and was there for a total of 5-6 hours. They claimed that the software was not compatible with the Windows 10 operating system. I told them that was incorrect because as a transcriber, I have fellow transcribers who use the same software with no problem. Actually, I called the owners of the software company and they use the Windows Operating System. Well throughout the evening the first customer service person I was working with left, without informing me, and I emailed them and found that another woman was handling my issue. She emailed me, and each email contained so many typos and bad English. I thought to myself that as a company, that Dell has hit the skids with its customer service and its subpar computers.
I use to hold Dell us as an outstanding company with an outstanding product. However, with this last purchase from Dell, I have changed my mind. I think the customer service people are incompetent, and I also am unsure how competent the technicians are. I think they are an underhanded company with underhanded fraudulent sales techniques. This new computer now has issues, and the computer now is a week old; the CD/DVD drive gets stuck when I try to close it, and when I turn on the monitor, I have to repeatedly press the button before the monitor will turn on.
All in all, I will never purchase another computer from Dell. I felt that they robbed me by insisting that I purchase a software agreement BEFORE they would assist me - even though this is a new computer. I have issues with companies who use foreigners to handle their customer service departments. Calling Dell is a total nightmare, and the music that they play while you are on hold for 30 minutes at a time is extremely TOO loud. I called my supposed "account representative", they NEVER called me back. I want my $227 back that they insisted that I pay.

After waiting 8 years to finally be able to treat myself to a gaming laptop, Dell has definitely been the worst letdown. After having my first credit transaction denied (my fault for assuming my available credit would open up so soon after paying off my card), my order was put on hold and then cancelled the following day. However, for some reason, the next day a transaction went through anyway and I was left with a $1200+ pressing transaction that shut out available credit on my card. Strike One - why charge my card after you cancel my order?
I called to ask about said order and was finally transferred to a sales department after asking the same question of "why has my order been cancelled if my card was charged?". It was suggested to me that I simply re-order my product. After asking MULTIPLE times for reassurance that my order would NOT be cancelled because DELL was still holding on to $1200+ of my money for an order they cancelled, my rep (Meghana **) told me she'd make a note on my order to keep it on hold until I receive my money back from Dell so I can give it right back to Dell.
The order was put on hold the following day, and I was told by some other random Indian person on a Canadian number (note to Dell, when you outsource your customer service, you're sending your customers the message that you care more about your own comfort than you do about the support you provide) that my order was going to be cancelled soon unless I called Credit Support which, according to her, was closed for the day. Strike Two - Did you read the note? Was the note ever there?
After being transferred, I explained my problem for ten minutes until I was told I'd been transferred to THE WRONG DEPARTMENT, I was put on hold for TWENTY MINUTES and then HUNG UP on. Strike Three, but I wasn't willing to give up. I can be patient for a bit longer as I'd been waiting 8 years already. I called Credit Support myself and was speaking to an agent WITHIN FIVE MINUTES. Strike Four.
I told my story again and was told, again, that a note would be placed on my order: "Dell took this guys money and then cancelled an order, so he needs to wait to get his money back before we can take it from him again. Please don't cancel his order, there was a sale going on and it was the only time he could afford this product."
Guess whose order got cancelled THE VERY morning Dell FINALLY refunded the money from the previous order they cancelled? Strike Five. Oh, and then Megjana called because she clearly wants her commission, and instead of apologizing about this whole fiasco, she tries to make me spend my money AGAIN. Strike Six.
If Dell actually had a real Customer Service department, I'm sure things would have worked out. This was a simple credit issue that could have been resolved with proper communication. I'll be taking my money to a company that cares, not one that believes it's okay to provide the bottom of the bucket for top of the pack prices. (I don't even know if a real Dell person will read this, but I'll be posting this anywhere I can so people know how terrible Dell Customer Support is.)

Purchased a Dell computer with Windows 10 last December at Costco and have had nothing but problems. First it was the drivers. Contacted tech. support and after months (6) of having driver issues finally has one customer service rep. resolve most issues. Then the power adapter connection broke again. Contacted customer service, told me it's not covered by warranty. Paid the fee, sent the computer in for replacement of connection and now 5 days later cannot get the plug to connect into the computer power connection and cannot charge the battery. I will never purchase a Dell nor recommend one.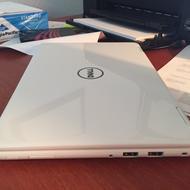 Just contacted Dell for help with my Inspiron laptop 3000 series purchased August 1, 2016 -- I've been using it for 3 weeks. The power button appears to be jammed. They had the nerve to tell me this was "normal wear and tear"! Unbelievable! It's a shame they force you to become adversarial and hostile -- is this because their offshore call center employees have so little authority to resolve problems? (Note: I don't have a PDF invoice to attach) Dell Purchase ID: **.

Talked into buying a premium warranty which promises 24/7 support. Well, you may actually be allowed to call 24/7 but actually getting someone to follow up is another issue. Very POOR communication. Left waiting for hours for technician to call/arrive. It doesn't take long to call and say "running late" or even request another time. And don't bother calling the technician, the number goes straight to voicemail and I doubt anyone checks the messages.
How do I know I can trust these reviews about Dell ?
592,862 reviews on ConsumerAffairs are verified.
We require contact information to ensure our reviewers are real.
We use intelligent software that helps us maintain the integrity of reviews.
Our moderators read all reviews to verify quality and helpfulness.
For more information about reviews on ConsumerAffairs.com please visit our FAQ.

Dell has absolutely NO customer service but they get your money upfront. Dell has your money while they feed you non-descript BS about where items are in the supply chain but I can tell you where they aren't sitting... in my office or Dell don't know, who is accountable to get the items to your office!!! If your business is reliant on computers as the cornerstone of business (most are) then you need to allow at least a business quarter before you'll get the equipment and therefore manage your cash flow appropriately and your IT appropriately. This is unacceptable in 2016 to accept payment of product without knowledge of item delivery. Dell customer service is Teflon, the organisation doesn't care and they have set-up an extremely clever system that you can't speak to anyone who will be accountable! I will start to publicise my experience on social Media very soon.

I have contacted Dell technical support a few times for me & my brother in law and I can honestly tell you that Dell's technical support could not find their backside with a GPS, map, flashlight and someone pointing the way. Last time I contacted them and made the mistake of letting them on my computer the tech crashed it while I was not watching because I refused to purchase a maintenance contract. Dell's technical support is useless, worthless and hopeless. No wonder America is not able to compete in a global economy. There is no integrity in America's companies or ones that do business here. They run their technical far worse than any nightmare of US government services.

I have spent several long painful hours being transferred from US support to CDN support to be told that I needed the sales department. I was transferred to US sales and back to CDN sales, still have not been able to fix my Dell 3531 laptop. I tried Facebook, I tried emails and they all send me back to support that can't help me and all I want is a Windows installation CD that goes with my laptop. To me that is not a very big request but for Dell that is worst than asking for the moon.
I like their products but once your laptop is off warranty, it seems impossible to get any help. I still have not ordered the CD and am stuck with a laptop that needs to reinstall Windows. 1 tech helped me download Windows. Very helpful until we needed a Windows key that they don't give out anymore and he hung up on me... Sad really, after all this I don't think I would buy another Dell product again.

I had purchased a Dell desktop computer on 11/10/2012. Once I got the computer & hooked it up I had to have every part in it replaced. I then had to reinstall windows 16 times since then. Also had to settle for 2 refurbish towers - 1 with windows 8.1, the other one windows 10. When they shipped it there was a sm. box that came up on the 8.1 where I could not use my mouse. I changed to the refurbish tower that had windows 10 - it still was doing the same thing. They got me for tech support back on 11-10-2012. The tech support is really bad. They don't treat customers good. They play games also. I had talked to corporate. They will play games with customers also & make you feel like balling with their rudeness.
I'm now on my 3 pair of speakers. I had to buy a new printer since windows 8. My old printer would not work with it. They said the printer that I got with windows 8 it worked when it wanted. When it didn't it didn't. Before the 3 years came it stopped working. I now have a HP printer that actually works. One guy from tech had me call microsoft. The guy from microsoft had said the problems I was having with the windows 8.1, windows 10 tower. It was corrupted so once I called Corporate back he sent me a flash drive to reinstall windows 10. I did it once. Had no computer, nothing worked so he wanted me to install it again with the flash drive. I had internet until early afternoon then I lost it. I checked an Ipad to see if this was my internet or if it was my computer. The internet was fine in the Ipad.
I then received a windows 10 dvd in the mail. I installed windows 10 again. I lost internet. I finally got internet after some work. I don't have the problems as of yet. It goes to show that dell doesn't check out their computers before sending them obviously since I had 3 towers - the one from the original computer that I purchased on 11-10-2012 then the 2 after. This 3 tower makes a noise which I have told them about. They don't seem to care. I told them it almost sounds like the fan is bad. I use to love Dell computers. Never had 1 problem with my windows xp when I bought it. No tech support. Nothing. I had that computer until it just stopped working which was 6 to 7 yrs old. Now Dell seems to care about the money & not their computers or their customers. I will not be buying from Dell again.

I purchase a computer from Dell online and when I checked to see the delivery date the FedEx website said that shipper has requested that it be returned Dell and not delivered. I called Dell's customer server and they told me that they did not have a email address for me so they called FedEx to have the computer returned to them. I told the service rep that if they didn't have my email address how were they able to send me the purchase confirmation? The rep just laughed and told me that he would transfer my call to someone else.
When talking to the next person I asked since they took the computer back when were they going to credit my credit card back (it has now been two weeks). He told me that when they receive the computer they would give me my money back. Well, it's been two weeks and I still have the charge on my credit card, no computer, and have sent 5 emails with no response. I don't know what to do at this point, I know too many people that $376.00 is not much but on my budget this has caused a real problem and a lot of stress. Thank you.

Bought a laptop in mid Aug 2015. Wanted to get laptop fan repaired since July, but didn't contact the customer support till Sept 03 2016 as the Product support tells me the warranty is till Sept 19 2016. When I call on Sept 3rd, they told me that the warranty is expired. If it is expired, why do you show the wrong warranty expiration date in the first place!

I bought a Dell Laptop and I received a coupon so I thought I would spend more on Dell. So, I order Dell Bluetooth Speaker and the order delivery date is getting delayed again and again. Every time I called Dell Customer Care, they would say the product is in last stage of manufacturing. And some product specialist will call me within 24-48 hours but matter of fact, no one called me. This is my first time dealing with Dell, and had the worst experience ever. Now after getting delayed third time, I finally cancelled the order. On Top Of that, the laptop makes fuzzy sound when power cable in plug in and out from laptop. Before I had Sony Vaio, and I wish they would start making laptops again.

I had an 18 month warranty for my Dell XPS8700 that ended in October 2016 when I initiated a product support call last week, and now the warranty has been arbitrarily changed to 12 months. Apparently Dell has decided that we consumers are stupid and they can do whatever the hell they want to improve their bottom line. However, the tech support pukes are unaware that I know people at Dell corporate that will be very interested in knowing that they are rapidly losing the customers that they worked hard to gain over the past 20 years.
Like many corporations, Dell has outgrown its ability to keep their customers satisfied. After reading just a few of the complaints on this site it is apparent that corporate has made some bad decisions re product support that will ultimately spell the end of a once fine corporation unless they change their ways. I NEVER had a problem with Dell product support until now, and if my issue is not resolved I can guarantee that I will NEVER purchase anything from Dell again and ultimately NEVER have another problem with Dell product support again. There are alternatives, and I encourage the reader to explore them.

Do not buy DELL - they make poor quality laptops & wont replace. The products are made out of area and are junk. Bad hinges, poor quality service. They refuse to replace manufacturers defects and claim it must be done within first 21, yes 21 days. Well sometimes the laptop isn't used for a month and cant determine any issues in 21 days. They cheat Americans. People should band together with an attorney and file class actions against these companies for the abuse and junk they sell us. Somebody please do something. There must be attys who know of the millions of dollars wasted on this junk.

I purchased a Dell Inspiron laptop through their online chat. I have an order number and a confirmation number. I was called a short while later by a women from some call center whose English was so poor I was literally unable to understand anything she said. I was able to make out that she wanted a confirmation that I had order a computer from Dell. I confirmed that I had ordered the laptop and she, unknown to me, proceeded to cancel my order. This was the last conversation I had regarding the purchase.
When the laptop did not show on the day it was expected, I traced my order via Dell's website only to find it did not exist. I called their customer service department, again some call center somewhere in the world, to get the run around by a rep whose English was only moderately better than the first contact. I am waiting for a call back. Further they shipped and billed me for software that I wanted for the laptop I ordered that was included in the original order. They billed me separately for that. I do not have a receipt only the printed narrative of my online chat in which I ordered the laptop. I am waiting for a callback...

My experience has been horrible from the very start. I bought two "brand new" Dell Inspiron 17 5000 Series Laptops and have had nothing but problems with them. After doing a Dell Update on one - now it won't reboot, just continues to say - hit any key to reboot. The other - the screen goes black and then comes back on. These laptops are not even 90 days old yet. DELL refuses to take them back. They will however, according to them - fix them for us. WHY should a new product need to be fixed? And why two of the same laptop have different problems at the same time. I have gotten nothing but the runaround since we started contacting customer service. When you pay good money for a product - you expect it to at least last until the warranty is up Not fall apart less than 3 months after you buy it.
I would not recommend that anyone buy any product from Dell. You can get better customer service from Walmart. No return, no refund - just "Let us fix these junky laptops for you." I have purchased from Dell before and never had this kind of problems or the aggravation that I have had trying to deal with customer service. Lousy product and very lousy customer service. No standing behind their product. DO NOT BUY FROM DELL AND DON'T EXPECT ANY DECENT CUSTOMER SERVICE INTERACTION.

I ordered a Inspiron laptop from Dell. Realized I had put my email address in wrong so wouldn't get important information about when it would be delivered. I tried to contact customer support to get this tiny problem fixed. IMPOSSIBLE. Any customer service issues require a valid order number, which I can't get without customer service. It's a disaster.

I was on the phone with Dell premium support for 52 minutes now with no resolution for a simple question. I'm just looking to buy the cable to install a second hard drive. I was transferred three times, once to the original robot call diverter. The "expert" premium support person had no clue how to help me and put me on hold twice while trying to work it out. Then finally she tells me she can't help me and I need to contact sales. She expected me to call again and only after I got upset did she put me through. The sales person finally says the part is not in stock and probably never will be. One of the worst customer service experiences I have ever had.

I ordered 2 TV's on 8/26/2016. On 8/27/201 I called customer service to cancel it and re-order because I found out going through EBATES to place the order would be better. The rep who answered for me did not understand what I was saying and we were even because I could barely understand him. I decided to try the online customer service. That was a no-go also.
That rep sent the same statement to me 3x's. I read through the site and found a link that let me cancel the order. I cancelled it and placed a new order. I figured I was in trouble as soon as I got an email that asked me to call and verify the new order. I called and verified everything except for the amount of time I experienced labor giving birth. This representative had a better grip on English so I felt a bit more confident speaking to him. I explained that I had cancelled a previous order and asked him to verify the cancellation. He told me that I was only being billed for the current order (2 TV's) so the other order was cancelled.
Fast forward to 8/30/2016. I just got a notice that 4 TV's have been shipped to my home. I checked my account and yes, I am being billed for 4. Now I'm pissed because I have to call Dell and pray that I get someone who will understand my concern. The first person had no idea what I wanted, he just kept saying that I was only getting 2 TV's. I said okay because I needed to hang up and call again so that I could someone different. I did. That rep told me that I was only being charged for 2 TV's and the other $1062 was for the Dell service plan. I told him to just slow down and look at his screen again. He repeated the same thing.
I asked him if he would pay $1062 for a service plan for 2 TV's. He then realized there was a problem and escalated the call to the "Care" department. Better luck that time (after telling my story for a third time) the rep understood what the issue was. She explained that I would need to call once the TV was delivered and they would arrange for UPS to pick it up and credit our account. Great. Except for one thing... 1/2 day to accept the delivery + 1/2 day waiting for UPS to pick up the return = 1 full day of missed work. I should have just bought them from Best Buy. Of course the rep was not concerned about me missing work and that's okay.
I hope to get the same "unconcerned" rep when we call to cancel that new credit card with Dell once all this is straightened out. I hate when we pay off a credit card and decide to close it, they waste so much time trying to convince us to stay. That irks me but we know they have to do it so we listen and then cancel anyway. Can't wait.

I bought a Dell computer off QVC because it came with lifetime support, but now that I need support Dell refuses to stand by their agreement with QVC and says I have to pay them for any support! So it was false advertisement! Dell Support people are not very good at what they do and we will NEVER buy a Dell computer. The computer will not get past the black screen! And Dell refuses to stand by their deal with QVC. Warning! Stay away from Dell computers!!

Dell All-In-One Desktop PC - Bought online. 1st PC defective, no microphone. 2nd PC sent, same defect. After 4 mos. of onsite technicians & countless phone calls & delving into my computer, told microphone working. Just no voices, loud drone. Told EVERY Dell All-In-One sold in every store same unintelligible microphone. Gave up. Bought microphone with ASB cable. Can't take anymore dealings with Dell Tech Support. Health suffered, not worth it. Never again will I buy a Dell product & will warn others. Too bad Dell Headquarters inaccessible, they should know their product & services so badly represented.

I have tried to get a new adapter after my first one stopped working. They insist on troubleshooting a dead laptop and a charger that no longer lights up. After 6 hours over three days they finally agree to send me a new one. Of course it's to the wrong address. I have bondholders, 4 devices from Dell over the last ten years. Why must I wait on hold while they process a replacement? Then they hang up on you if you request a supervisor. I have defended Dell for years. After my warranty ends I will sever the relationship. Goodbye Aggravation. Please open an American call center. We could use the jobs.

Went on 26th August 2016 to know what is the exact problem. They have no proof of any moisture in the keyboard, just on the base of customer care call record. They are saying it won't be replaced. Spoke to the customer service who were unable to provide any significant basis beside the call made by me and they completely ignored checking what went wrong in the keyboard. Luckily Mr ** and Mr **, the customer agent and the call centre executive **, all were playing the same tune of me saying the moisture in the system.
Just surprised and also looking at the 96 hours they kept my system and did not even bother to check what happened in but just saying I made the call and the customer care says this, hence my system is untouchable at the moment. Sadly returned for not getting a single supper as India customers are more strong technically forbidding the service centre to do the basic check.

So many times was I warned by my friends about Dell's customer service and that not to buy a Dell laptop. Now I hesitate for ignoring their warning, I did hear that Dell's customer service is generally poor but due to my childhood familiarity with Dell laptop, it always dominated my decisions. I had bought three Dell's laptop, two XPS and one Inspiron model. My Inspiron model had a internal crack in the monitor therefore I made a call to Dell's customer service for replacing the LCD display. They made me pay upfront ($292) for the service and offered me that the laptop will be repaired in 9-12 business days. They said I will receive a package in three days in order to pack and sent my laptop to them. I waited 3 days and I didn't receive the package. I called them and inquired about the process for which they replied that the service is in progress. I waited for another three days still no package.
Totally disappointed I called the Dell's customer service again (each time I got a new representative to talk to and I had to repeat all the information and problem concerning my laptop for which they acted as if they have no expertise in the field) and told me the same thing as before "IS IN PROGRESS." I had to contact their supervisor. The person apologized for the inconvenience and he said that they are providing a onsite technician for me and he will be there at my home to repair my laptop. He said it will take another three days. Again I waited for another three days, still no service, no tech or no call. Now my money is already transferred, and with no service this got me totally annoying.
I called the customer service again. After 9 days of no service this time I asked them for a refund, they kept me for hold and directed me through four other departments. Each time I had to repeat each and every information again and again about my situation. The funny part is that they directed me back to the initial department to which I talked to at first. After one hour of tiring talk they said they are filling the paper for initiating the refund. They said it would take 9-12 business days to process the refund. I felt a total paradox when I heard that as if the all conversation that I ever had with Dell customer service was a kind of fooling around. Now I am waiting for the refund, hoping that I will at least receive my money on time without delay.
The whole experience with the Dell's customer service was completely upsetting, mentally distressing and wastage of my valuable time. I was about to buy a XPS for my father and now I am rethinking regarding that decision. To all who have read this, sadly my modest advice is if you think that you may need any service from the laptop company don't opt for DELL. I learned that from my own experience to those smart people out there make a wise decision while purchasing for your laptop.

Worst customer service ever, spent more than one hour through the phone to clarify a minor problem for my laptop. Spelled my email and home address more than ten times.

We have purchased Dell computers in the past, and were quite satisfied. So when our son needed a laptop for school, we decided to order a Dell again. Price seemed good. Delivery and shipping would be well in time before school started again. It didn't take long before things started to go wrong. First we were notified that our shipment was delayed, because the package was damaged during transportation. That pushed delivery out a week.
Then we noticed that it was going to be delivered to some address TN, instead of our address in CA. So we contacted Dell Customer Service. We explained the situation and they put in a new order. The order confirmation now suddenly showed it would take a almost a month before they would even ship the package -- unacceptable; my son cannot stay without laptop that long. We called again, and after endless rerouting spoke to "a manager" that assured us that it would at most take 8 days to receive the shipment.
We're now more than 3 days later and still no sign that the package is about to ship. So we called again and requested to cancel the order and receive a refund, since Dell apparently cannot deliver; committed ship date still almost a month out. We spend more than 1.5 hours on the phone, being redirected back and forth between the Customer Service and Ordering departments.
First they claimed a refund was not possible, since the order was already "in progress." We clearly did not agree. Why then does it take 3+ weeks before the package ships? No clear answers; the strategy at Dell seems to be that you redirect a call as soon as the questions start to become difficult to answer. And no sense of urgency or understanding of our situation. We kept being redirected without result until Dell just hang up on us. Indeed, they hang up! Very, very disappointing. We still don't know if we will ever see our money back, or receive a laptop in the too distant future. In any case, this is a never again experience. No more Dell computers for us in the future. Oh and BTW my son will happily enjoy the Mac we bought for him instead, same day in store pickup!

I recently got a DELL XPS 13 and within 3 months of use system had heating issues. DELL SUPPORT has been the absolute horrible so far. Obviously the system I got is a lemon. I have sent my laptop to Dell customer service depot 2x times already and yet the problems persist. Both times they performed the exact same actions of changing some of the peripherals which has not resolved the issue as of yet. Customers ~ please rethink before you buy a DELL system. You've been warned!!

I attempted to purchased an Alienware Alpha R2 from Dell on 8/5/16. I received a confirmation code, which indicated the computer was purchased. On 8/11/16, I called Dell to check on the order and learned it was never processed. I had to resubmit my order. On 8/26/16, I received the computer. I set up the computer including the registration. As soon as I clicked the enter button for the registration the computer started to beep and gave a error message.
I called Dell Support and I was told I needed to pay $239.95 and they would fix the computer. I purchased the one year warranty but the issue with the computer was not covered. I had a brand new computer just 30 minutes out of the box and they wanted me to pay another $239.95. I explained I was not willing to pay to repair a brand new computer. They dropped the price to $129.00. I refused to pay that fee. The computer tech. attempted to pressure me into paying the fee and would not listen to what I had to say. I was given a number for Customer Support after I refused to pay the fee.
Customer Support was not willing to help. They refused to fix the problem or even replace the computer. I was informed I could return the computer and that I should buy a different computer. I would not recommend anyone buy a computer from Dell. I know I will never buy anything from them again. Poor customer service, poor customer support and sub-par computers.

PLEASE DO NOT BUY DELL!!! I bought a laptop and 3 days after I bought it the touch pad and the buttons stopped working. I spent around $2,000 for Dell Latitude 7370. I contacted with the service and they said in 2 days the replacement pieces will arrive and I should expect to receive a service call from technician.
After they schedule the service, daily basis I kept receiving automatic calls saying that I need to confirm my availability between 9 am to 1 pm so tech. could come and fix it. Even though I confirmed it every day, I never received the service, tech. never showed up and never received the "on the way" call. After 10 days passed like that I called the number back complaint and told them if they are kidding with me and I was trying to understand if they know what they are doing and I was trying to understand seriously if they will be fixing my laptop. They told me sorry and promised that tech. will call me within the next 2 hours but that never happened again.
Afterwards I kept receiving automatic calls daily basis for the next 3/ 4 days and again nothing changed. Today I called again and I talked with Roche, I explained him the situation. First he said that Tech called me few times and allegedly I never picked up the phone and I told him "that is not true. Your tech. never called me and all I received from you was the daily basis set up automatic call." He told me that I am lying and they always rely on their Tech's report not the customers'. Supposedly the tech tried to reach me 2 times. But when I told him why "you guys never mentioned this to me before" then he start saying that they are short on tech these days and having problem with getting the issues in a timely manner.
I am very disappointed. Dell service is extremely reckless in Houston area. Plus disrespectful. They don't care. So I strongly do not suggest Dell 7370. It gets defective in 3 days. Don't worth that amount of money. I don't suggest not even any Dell product. If Dell is not providing the right service the way it is supposed to be then I don't think that Dell could ever be the first choice for many buyers.

I instantly knew that it was a scammer calling, and I told them. So I told them that my computer is broken, but that does not stop them. I told them that I bought a mac. They keep calling. A year before the calls, I purchased a two year "extended warranty". The month that it expired, they called telling me all about my warranty purchase, and that they knew it had just expired. I had made other Dell purchases, a wireless keyboard and mouse. On another call, the scammers knew the dates of the purchases. They recently got my cell number. I only talked to them to find out how much information that Dell was losing or selling.