Consumer Complaints and Reviews

Have spent probably 50 hours on the phone with their tech support, problem not fixed. Have had the problem since purchase, has been over a year, still same problem. Had to purchase additional service contract, do not respond to emails, do not fix problem, will NOT stand behind product, can't talk with anyone in the USA. I want to throw the blasted thing through the window. I have wasted not only the cost of the machine but also 2, TWO service functions which I was told I needed to have. I should have bought a MAC! For what I have put into this I could have purchased a MAC and not had these issues!

I called Dell in June 2016 to order a desktop computer, 3252 Inspiron. The salesman assured me that it was a brand new computer, wrapped in plastic. They sent me a Micro computer by mistake. Much stress involved dealing with foreigners who don't speak English very well. Finally, they agreed that I could send it back for a full credit, cancel the order, and place another order for the computer that I wanted. Next I received the correct model computer, but it was refurbished. I called Dell immediately, but they insisted that I ordered a refurbished model, and they would not exchange it for a new computer.
I spoke to several Dell representatives, but no satisfactory results. Recently, I decided to transfer pictures from my camera's SD card to my computer. It doesn't work. Bluetooth doesn't work either. They tried remote control of my computer. After many hours of dealing with these people, and they tell me to ship it to Texas for repairs. I just got it back yesterday with a note that they replaced the motherboard with a refurbished one. Bluetooth still doesn't work. SD card reader still doesn't work. I spent half the day in Dell Chat, to no avail. Now the computer no longer even recognizes that it even has an SD reader.
Dell tells me that I can send it back for repairs, because it doesn't work. They refuse to exchange it for a new computer, as I was originally promised. They said that they will keep repairing it, with refurbished parts until it is fixed, or my 1 year warranty runs out. The tech support people that I spoke to often cut me off, and hung up for no apparent reason. I was always polite, despite the amount of frustration that their policies cause me. BEWARE of DELL. Terrible customer service. No American call center.

Mar 2, 2017 - ordered laptop via phone & sales rep (ASHWINI) who noted and promised my delayed delivery request for Mar 16 would be met (I knew I'd be out of town during projected normal delivery). Mar 16, 2017 - I find 3 Fedex attempted delivery stickers on my door dated Mar 10, 11, & 12 and call Fedex who inform me the package is on the way back to Dell due to no reception of delivery. I call Dell customer service. The service rep (ROHIT) places me on hold, and upon returning he stated he contacted Fedex and confirmed the package would be redelivered to me on Mar 17. I waited all day and no delivery. Dell customer service was closed and not available over the weekend for resolution.
Mar 20, 2017 - I call Dell customer service (Shareef) who initially tells me they cannot resend me the device and transfers me to Dell fraud dept. (Paul) who states he cannot help me and transfers me to Customer Care dept (Camielle). I demand to speak with a supervisor (Ron - female) who states she can't help and transfers me to a Billing dept. supervisor (Charmaine) who transfers me back to Customer Care dept (Frank) who processes a replacement request that may/may not be delivered by Mar 28.
Bottom line: Due to multiple failures, incompetence, and broken promises from Dell their Customer Service feels more like Customer Abuse. I was told I'd receive a $200 credit for the inconvenience but I have zero faith and confidence in Dell after this ordeal. I wanted a device to use not one that I'd have to go through 12 hours of work to order and 26 days to wait for. Bad sport Dell... and that's putting it nicely.

I ordered my Dell Laptop (Inspiron 5767) On a Wednesday night. Within 2 Hours they had dispatched to my home address. As I was not expecting this no one was in but Happy they were so efficient. So I picked up the laptop from delivery agents on Friday, got it home and plugged in. Laptop started up but screen did not work. Left it for 1 hour to charge up in case! Then phone Dell support only to get through to a nice lady who I could not fully understand due to her accent in America. She spent 45 minutes going through all the possible things to get it working but said it must be faulty and offered to get a new one in 3-4 WEEKS (when it only took 2 hours for the first one to get sent out).
I then said I wanted my money back to which I was told once they had picked up my laptop it would take 7-10 DAYS to get my money back!!! After lots of pointless other phone calls from Dell and the people in the UK they failed to collect laptop on day they said and I had to rearrange for another time convenient for them to collect (which they did). I had a phone call off the manager for Dell support who was only interested in how her team member had dealt with the support I had been offered. At no time has anyone tried to offer to get a new laptop to me any quicker or offer to make me a satisfied customer and buy a laptop off them. So goodbye DELL. I won't be dealing with you again and I would recommend anyone thinking of doing so not to bother if this is the best service they offer.

I have ordered at least 10 computers from Dell. The last 2 have had terrible delays. The reason I order the last one is because they said they could deliver it in three days. Two weeks later no computer. I never received any updates until I called their customer service. Then all I received were lies and dishonest information. I finally got so frustrated and cancelled the order. I will never buy from dell again. Interesting note. Once I cancelled the order I received this: "There's been a delay: The Federal Trade Commission requires us to obtain your consent to continue with this order." So I looked up what this means on the FTC website. Dell was breaking numerous laws and rules for internet sales by not informing me about the delays and making delivery dates that would never be able to make. I could have canceled the order days ago had I known this. Order from Dell at your own risk.
How do I know I can trust these reviews about Dell ?
720,415 reviews on ConsumerAffairs are verified.
We require contact information to ensure our reviewers are real.
We use intelligent software that helps us maintain the integrity of reviews.
Our moderators read all reviews to verify quality and helpfulness.
For more information about reviews on ConsumerAffairs.com please visit our FAQ.

Someone ordered products from Dell using my name, address and credit card. They then tried to change the delivery address, as is often the case with fraudulent orders. The only problem (for them) is that I already received the merchandise. The order was charged to my credit account, for which I am not responsible, but, nonetheless, am trying to straighten this mess out by returning merchandise to Dell so they can credit my card. Seems easy enough. Not quite.
My first call to Dell was 5 days ago. I have called every day, for 5 days, waiting for at least 20 minutes to get through and then taking at least half an hour to explain what happened. The original person who helped me, and who seemed intelligent enough, is always busy. Leaving messages to call me, have been ignored and every time I start over with a new person, he (always a he) doesn't bother to read the case notes and I keep getting passed from one department to another. I lost my cool today and called their customer service department a bunch of ** idiots. I was finally promised a return label (for the third time) via email.
Today, I thought I might be lucky but it has been 5 hours and no label via email. I have asked to talk to supervisors but they are always too busy. After reading the comments on Dell, I will try asking for a "resolution specialist" as someone suggested. If I can't get the help I want tomorrow, I will give up and let the credit card company deal with it. A friend recently asked my advice on buying a new computer, but customer service ratings are so bad for Dell, I suggested that she steer well clear of Dell. Now, I am thankful I did. Not good PR for Dell. I am a Mac person, myself. Apple products might be expensive, but the customer service department is first rate.

I bought a PS4 on Dell Website. The PS4 never arrived because they tell that the name in the credit card is not the same of who is the owner of the house that I sent (I can't buy something and send to my friend's house? This is crazy). In their website I already been refunded but this money never appear on my account. I call so many times and they say that I will be refund next week. I'm waiting 2 months and nothing yet. I keep call to the company and they keep saying that I will be refund next week. I'm talking to a lawyer to see what I can do. It's not $10, it's $270, and I need this money. BIG problem just to buy a PS4. CONCLUSION: I WILL NEVER BUY SOMETHING FROM DELL. NEVER!

I have done a lot of business with Dell and have always made payments on time for years so when I tried to get the interest lowered from 27% to lower rate they refused. If that is the way they treat their customers I refuse to pay.

Haven't got laptop for a month ordered from dell.com. Finally I had to cancel it as they still didn't have firm answer that when I will be getting laptop. It was supposed to take 5-7 days. I still gave them chance, as I understand sometimes it takes time. By far the worst experience buying anything online.

I purchase a new Dell computer from Sam's, I have had nothing but trouble with it. I called and called, each time I get passed around to different to people in India or some dried up place, anyway I called they try to fix it but as soon as they fix it something else stop working. Now my computer out of warranty they asked me if I purchase an extended warranty. I told them if they could not fix it under regular warranty what make them think they could fix under an extended warranty, I went to Sam's. They are just like Dell, can't fix anything... I wouldn't recommend Dell to anyone.

Giving Dell a 1-star rating was generous. They've sunk way below that. I recently tried to purchase a Dell laptop - an AWESOME deal for which they sent me a coupon via email - $279 as opposed to $475 - and so I went to purchase it via their website. However, when I tried to purchase the computer, the website kept giving me an error message. I tried again the next day, but when I went to check out, the coupon code wasn't processing. Customer Support was closed, and so I figured it was best just to purchase the laptop, and try to get the refund for it after (most companies will at least give you a credit towards your purchase) Not Dell.
I spent HOURS on the phone the next day, people bouncing me around like a ping pong ball - Customer Support, Sales Support, Technical Support, you name it. Funnily enough, I got absolutely NO support. One person even told me, "Why would you buy the computer if the coupon didn't work? You shouldn't have done that." Well... WHAT WAS I SUPPOSED TO DO?! The code was going to expire that night, and I wanted the computer regardless! And I tried contacting CS before I made the purchase, but they were closed. Not my fault your website was down!!
Then, after hours of complaint and trying to get a hold of a supervisor (one person actually told me, "You can't speak to a supervisor"... uhhh... hell YEAH I can!). They kept assuring me that $100 (HALF of the coupon) was the best they could do. Ridiculous, but still, better than nothing. They then informed me that they would also refund me for the McAfee purchase, to get $50 returned ($150 total refund). I was delighted. $150, that's great! And it would be refunded in 3-5 days to my credit card? Excellent! That was Feb 24th.
Here it is, March 15th... definitely more than 3-5 days. I was on the phone for 3 hours one day last week, trying to find out WHY nothing had been processed to my card (despite receiving emails from Dell "confirming" that the $150 had been refunded to me) and people kept putting me on hold, then transferring me, no one giving me a straight answer until I finally got ahold of someone and threatened to call Corporate.
After INSISTING that maybe I "just didn't see" the refund on my card but it "had indeed been refunded", they had a realization: Whoops, someone forgot to actually PROCESS the refund for me! Wow. So... had I NOT called to find out WHERE my money was, Dell would have just "accidentally forgotten" to return me MY money!? I don't blame all of the individuals I spoke to - one or two of them were lovely people and did genuinely try to be helpful, but there was not much in their power they could do (and I would've preferred to go through them directly but they didn't have direct numbers and I had no way of reaching them). But the 20+ other people I spoke to were ridiculous and REALLY tested my patience. Particularly when they made ME feel like an idiot, like really... do you REALLY think I am going to forget about $150?! That's a LOT of money for me.
So, miracles of miracles, I checked with my bank today and saw that $100 had been refunded. Great, that's wonderful, glad it only took them 3 weeks + countless hours on the phone of me pulling my hair out with these nimrods to get anything done. But what about the $50? I called them AGAIN today, trying to find out WHERE the money is... and they kept insisting (as they did before) "But, ma'am! We sent you an email saying we sent it!" Well, isn't that lovely... they also sent me an email saying they sent me the $100, and they didn't actually process the refund UNTIL I called them to complain about it, 2 weeks after the fact!
I work 2 jobs and am far too busy to be babysitting people to make sure they do their jobs. There are people SPECIFICALLY hired at Dell to ensure that refunds/payments are processed correctly. This is ridiculous. Dell, you've got to change. I love your products, all my laptops have been Dells. But the way you treat customers, having them on hold for hours, then juggled around from CS rep to CS rep, and then scammed money (now three times - first the coupon, then the $100, then $50 now) and made to feel like it's MY fault? Unacceptable. I will be reporting you to BBB.

Dell tries to present itself as a top brand, but in fact, it's a company that cuts corners wherever possible and tries to save itself a few $s by rolling their issues to the customers, and they expect you to just take it. The laptop I order arrived late, three days after its estimated delivery date. I paid for expedited shipping, nonetheless, Dell has chosen to use the cheapest delivery service, so the tracking was inaccurate and the laptop had managed to get here when we went to get lunch and no one was here to accept the laptop. So I drove on Friday evening to FedEx on the other side of town and got it at 7 PM.
The laptop is worthless. It keeps disconnecting from the WiFi. I tried using a different WiFi adapter, but it keeps failing. I tried to make it work till I've had enough. Now, they will not accept the return because it has been 33 days and not 30 days since I picked it up. They delivered it late, I was fine. I want to return it late. No. I tried to explain that I am 30 days from the time I was actually able to use the laptop -- 30 days from the Monday when I was actually able to use the laptop. No. Now I am trying to get them to at least compensate me for the delayed delivery of the original order. If they can't be flexible, why should I?

I bought a computer from Dell, which promised that Microsoft Office would come preinstalled (for which I paid Dell $149). But then I discovered that to access Microsoft Office, I had to enter into the computer a product key card that supposedly came on the computer box from Dell. Problem--no product key card. Dell insisted it was in the box and further insisted that if I couldn't find it, I'd have to buy Microsoft Office all over again (at $149--for lifetime access). So I went to the Microsoft Office website, and through an Internet chat, a wonderful tech got it fixed for me FOR FREE. Lesson learned: DO NOT EVEN ASK DELL FOR HELP. Instead, go to Microsoft Office directly. I cannot believe that a company like Dell that manufactures good quality computers cannot also provide equally good technical support--if it really wanted to do so.

Ordered a complete system, paying over $2k. The monitor arrived before the CPU so I just kept it in the box. Once the CPU arrived a week later, I hooked everything up and the monitor had a white band down the right side. Almost immediately the band began to change colors and start oozing from the bottom right corner up. I called Dell Tech support immediately to make them aware of the situation on I believe it was February 28th or 29th. They said a new monitor would be dispatched. So I waited a few days and still no replacement monitor.
I called to get the status of the replacement order and they informed me that it would not even ship until March 22. I told them this was unacceptable and after MANY phone calls and being passed around to different departments, I finally told them "I'm done! I will just return the entire system and buy locally so that problems can be resolved immediately. Ultimately they finally connected me with a "Resolution Specialist" who did resolve the issue to my satisfaction. It's just disgusting that it took the threat of returning EVERYTHING to get it done.

I have bought Dell Inspiron 7460 when it was recently launched with 7th gen processor. I am seriously unhappy with the unethical behaviour of Dell representatives and the product I have received. I am continuously facing issues with my laptop right from 2 weeks of purchase, firstly the speaker went off and then there were continuous alerts of hard disk not loading and the screen was also flickering.
Later on, the card reader slot, USB port and the power LED stopped working. I asked for a replacement as I encountered continuous errors in the laptop. But, my request was rejected as they mentioned there is no hardware part is replaced so it is not liable for a replacement. I got the replaced and the part was working fine. In the meanwhile, I was still facing issues with the hard disk and the screen flickering when I moved the LED panel to and fro. Later on, the card reader slot, USB port, power LED again stopped working and few days later the laptop. I again demanded for a replacement but again it got rejected as they mentioned, there is no golden parts (motherboard, hard disk, LED screen) replaced in my laptop right from purchase.
I was still patient, and agreed to follow the procedure, I agreed on the fact that, if the engineer can fix up the problem, I am ready to use the laptop. But, the engineer asked to replace 5 parts: 1. Mother Board. 2. Power Switch, USB port, Card Reader slot (mounted on same PCB). 3. LED Display. 4. Palm Rest. 5. LED Cable. Every important part is asked to be replaced apart from Battery, Keyboard, and Trackpad as speakers have already been replaced once. I don't think after this I will be using a new system, it will be a second hand laptop in 4 months of purchase as I know all the parts which are replaced are refurbished ones!!
After fighting for justice for more than 2 months all I received was, mental harassment and torture from escalation team, technical support and managers. In all this exchange, I have wasted whole lot of personal time, energy and patience. I am being fooled and cheated with the policies, it changes from person to person. Actually, there is no clear policy as they failed to tell me in written over mail.
Now and then I was forced to troubleshoot the issue which affected my professional and personal life. And, at the end the result is big ZERO. In what world does one handles support and escalations like this? In the IT organizations that I am a part of, such support handling would surely invite a 'pink slip' to all concerned. But then clearly Dell does not follow a culture where quality and customer satisfaction are considered above rest. Needless to add that I stay a highly dissatisfied customer at the end who can only wallow in self-pity regretting his decision to buy a Dell laptop in the first place. I feel harassed and frustrated as I am helpless and I need some conclusion over this. I need a full refund or a replacement. Else, I will take the help of social media and I am ready to drag this to the court.

After a ton of research I ordered the not inexpensive Dell XPS notebook from Dell. The item was assumed to be in stock since I was not told otherwise when ordering. There was an estimated ship date, but the date passed and there was no tracking information available. When I called them they told me that actually saw the parts were on back order. I asked what parts they were and when they would be in stock. The person told me she had no idea and had no communication with that department of Dell. I should just keep looking on the website to see when it shipped. I contacted someone from customer service and they did get back to me within a day or so. Since I expressed that I was very angry and they offered to credit me $150 off of my bill which I was happy with. I emailed several more times to confirm this change and for updates, since I had not gotten any other updates.
Eventually he replied and said my computer should be shipping soon and that I would get that money. The computer did eventually shipped, and they ignored my request several times to have UPS ship the computer instead of FedEx because it was difficult for me to receive a package from FedEx. My question still went unanswered. I never did get any idea as to what part was missing or what part actually is in my computer for the hard drive, even though I had asked several times.
Getting the package from FedEx has been a nightmare, and they did not upgrade my shipping speed as I had requested. I am spent two days at home waiting for FedEx to arrive my package; it was supposed to be here yesterday and I had to call and complain to FedEx since Dell demands that you receive the package in your home with a signature. I understand that for safety this is important, but I don't understand why you can't ship the package to a FedEx store, which requires ID and signature confirmation of delivery. This would make things so much easier, rather than waiting home all day long several days waiting for the package.

I have purchased over 100K in Dell products for my business and was told originally that we had an approved account with net 30 terms by our sales rep. When the order was placed there seemed to be issues and I was told we did not have an account. So I paid with cash then I place another order on the website since my sales rep refuses to take our purchase order or do any actual work. Then I received a call stating that we Now have terms set up. So I place the order with Terms to then call a week later to check on the status and find that the order hasn't even been processed because our account is in collections!
How can it possibly be in collections when we paid cash for everything! I asked the order processor and she told me she couldn't help me. I have to call my sales rep. My sales rep will not return my calls or emails. I called the customer service line and was transferred 8 times. The last call was transferred to a receptionist who hung up on me. I will never purchase Dell products again!

I bought a Dell laptop 18 months ago for my 3 years of graduate school. Here I am halfway through and it is DEAD. I've already replaced the charger ($65), and now it needs a new battery ($110). When I called Customer Service all I got was 100 different ways to say "No." I asked them to please work with me. I told them I would go to the Better Business Bureau (which I just did -- not sure how you can have an A+ rating with 5,722 complaints). I told them that I would tell everyone I know to NEVER buy a Dell laptop (which I am).
I was told by Harjeet ** that "Since the warranty has expired there is NOTHING you can do," and that if I wanted help from Dell I would have to pay for it!! He was rude and gave no consideration to my dilemma (no computer for school) or financial loss. In summary, I have experienced no "service" from their Customer Service Department. They should all be absolutely ashamed of themselves at Dell!! They do NOT stand behind their products.

When I called them for support. I was on the phone troubleshooting with them for 2 hours. Because it was not completed 8 hours the following day. Then 5 hours a few days later. They have no respect for the customer. I set up phone call times with them. Once they called 14 hours early and harassed me about not being ready to spend my evening on the phone with them again. Another time they were 12 hours late. The last time they are over 1 day late and still counting. During the troubleshooting one of my complaints were not being able to read the screen print on Google Chrome but Microsoft was okay. His comment was just use Microsoft Bing and don't use Google or its products. They do not authorize you to send in the computer for software problems. I have since taken the computer in for repair and have to pay out of my own pocket for a repair that is on the 8 month of their 12 month warranty. Never buy Dell again!

Our small firm bought two Dell Precision 3620 desktop computers. After 6 months the motherboard in both computers went out. I called the tech service somewhere in India, and put my tech guy on, this is after we were transferred 5 times. He talked him through some "diagnostic" drama after my tech guy said he had already been through the steps. After a lot of frustration and wasted time spent not to mention the expense of having our IT person sit on the phone with this guy, I said we was red a refund as the computers were clearly defective. Nope, no refund after 30 days. Yes, they were under warranty but I no longer wanted the computers as my IT guy said I will probably always have trouble with them even if they were "repaired."
To make a long story short, I was told to call another custom service number and after another hair pulling conversation, I asked him say after 6 months if my computers die again what then, his response? "Well you could purchase another extended warranty"! I told him I would never, ever purchase another Dell product! His response was "Is that a threat?" What kind of a response is this from customer service personnel. Not a threat buddy, a promise I intend to keep!

Oh Dear, I never thought that I will ever write such remarks about Dell. I have been using Dell machines for the past 20 years or so but over the years, after-sales support has become one of the worse in the industry. It is almost over 5 weeks since my fault was reported to Dell on my Dell OptiPlex 3020 which is under warranty until January 2020. My warranty is 'next day.' Everyone seems to be passing the buck on. All talk but no action. My business has been suffering but I do not think Dell cares.
Motherboard and the power supply replaced by refurbished dodgy parts and then they tell you that this is part of the terms and conditions. How convenient for Dell. Your refurbished parts do not work and customer suffers. I will never ever purchase another Dell machine. Cheap and cheerful. I wish I had gone for a quality product. I have just purchased another Dell Optiplex 3040 which is going back to the seller within 28 days return policy. Stay away from Dell. It is not the same good old Dell.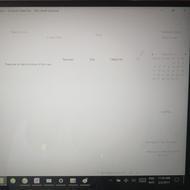 Received Dell XPS 13 laptop 5 days ago, in general the PC works well except color/graphics issue. I called Tech support and run thru a 2-hours phone call plus remote troubleshooting, at end the PC became white-screen and nothing can be seen. The best Dell can do if next day on-site service (with my warranty terms) on 2nd Mar 2017 and left me nothing at office since PC down. I got call today that part not available, and the service will be rescheduled with unknown time.
I'm shocked to hear they are going to change the LCD which I don't think it's the real cause. When I questions the decision, I was told they will change LCD first, if issues remain another remote will be conducted, and other parts may be considered too. I am really angry as my 4-days old laptop will be services, nobody when I can restart my works. I started to use Dell laptop since 2003, and it's my 4th machines. I think this is my last one with Dell.

The representatives do not have enough knowledge about the laptops and its behavior. Also, they hang up the phone in the intermediate process and sometimes they transfer the call to another department which is closed. They do not even know that the other department is open or closed before transferring the call! I am disappointed by their customer service all the time.

They offer online chat. Great, I am practically deaf, so I love chat. 20 minutes into chat, they tell me to call for verification. I remind them that I cannot hear on the phone. They also forget I just went through all of the verification process in chat. So, the issue to be fixed. Well it was that someone else's order was on my account. Same name, wrong address. It should be a simple fix. Apparently not so. Back to the original solution, we have to call. So, I call with help from a family member. We waited an hour because they were experiencing some abnormally high demand. Funny, when aren't they?
Finally assistance gets on the phone and we tell them the situation. They ask NOTHING in the way of verification and say, within a matter of 30 seconds, that they will take care of it. And then ask if there is anything else that they can do to help. We wanted to say, "Go out of business and take your crappy support with you!" but we didn't. We just politely said thank you verbally and said, well, never again Dell. I think I will take my business elsewhere next time.

I have owned Dells for years and have been very happy with them. So when I decided to upgrade my PC of course I opted to go with Dell. I found the computer I wanted and when President's Day came I purchased my tower on sale for $833 and opted for 2 day shipping. I chose to pay for $733 on my normal card and $100 on an alternative card to assist me with my credit. For some reason the alternative card was declined, it has worked everywhere else, so I needed to pay an extra $100. No big deal. I go online to pay but they require that I speak with a live person. For security reasons I could understand that so I call Dell on my lunch break. I am transferred 3 times almost immediately but people, maybe from India? That I can barely understand and do not seem to understand me.
Maybe that is why they transferred? I finally reach a girl who claims that she can help. I provide all of my credit card info, then she says something really quickly that I cannot understand and transfers me to purchase a new computer. Not understanding what just happened and needing to verify that my payment went through, I go start the process of being transferred 4 more times until I spoke with a guy who claims that he could help. While being transferred I checked my account balance and it showed that Dell had deducted the $100. However, the gentlemen I spoke with claimed that he could not see that on his system and that my Dell tower would not ship until I paid the $100. I was getting frustrated at that point and begrudgingly gave my info again after many reassurances that my card would not be charged twice.
After I gave my card info I checked my balance again and not only was my card charged twice for $100 I showed two charges for $733 as well!! When I told the Dell representative he said there was nothing that he could do other than give me a new shipping number. He advised me to call my bank if I wanted to dispute any charges. If I knew then what I know now I would have canceled my order and looked elsewhere. Instead I called my bank, Chase, who I could understand perfectly, was extremely helpful, and agreed to monitor my account for me and keep me up to date on all activity. I waited 4 days (remember I had 2 day shipping) before sending out an email, no way was I going to call again unless I had to, to Dell management asking what was going on. I still had $1,666 pending on my $833 tower freezing up my money for Dell's error.
The manager wrote back, in very broken English, that he apologized and would put a rush on my order. My order shipped 3 days after that and only $833 disappeared from my account, thank you Chase, but I did not receive my Dell tower until 10 days after ordering with 2 day shipping. I was so close to canceling more than once but just thought that once I received my Dell my headaches would be over and I could just enjoy this amazing machine, I should learn to trust my instincts more often. My Dell came with Windows 7 but a disk with Windows 10 64 bit was included. I went through every troubleshooting guide I could find, Dell or otherwise. Called computer savvy friends for assistance. Did everything the Dell forums said to do. Nothing. Not only will Windows 10 not work but Windows 7 stopped working as well. Let me be very clear. I did not pay to have headaches like this.
I understand there is some set up required for a computer. But when I spend hours and hours on something that I already paid for it is beyond frustrating. Especially when I am having to go through this because Dell chooses to send old systems to save money. I send an email to Dell management again to return this tower. I am done with Dell. I just want my money back and for them to send me a label to return their incompetent machine. Management has yet to respond, I sent that email 2 days ago. I looked online and Dell's return policy is for the consumer to absorb all return costs and pay a 15% restocking fee. But the best part is you have to contact Dell via phone to acquire a CRA number (Credit Return Authorization). Long story short I am exactly where I was 2 weeks ago, or will be once I get this returned, only a little poorer and very inconvenienced. Shop Dell at your own risk.

Bought small unit for travel. Has total hard drive of 32GB which means there is almost no room to store anything and programs upgrade will not load onto anything but main drive. Dell suggested adding stand alone hard drive. Added 1 TB but that will not allow Windows 10 upgrades. Cannot go to separate drive, cannot upgrade hard drive. Dell said, "Good machine for surfing!!!" That is about all. Who on earth suggested a machine with such small memory = wasted buy. Never touch Dell again. Machine still works but useless as I cannot install anything on it!!!

Dell was working on one of my computers as I have several. I had purchased a service called Solution Stations and that is having four incidents, technical calls and work on one of my computers. These incidents are available for a year. I had just used my last incident so I purchased four more for $239. The next day Feb 20 I received on online invoice and receipt for the approved purchase. Then today Feb 21, the very next day, I receive an email from this email name, Dell, Inc. noreply_fraudemailes@proactiveoutreach.dell.com. This email tells me they have been trying to contact for days to get more information and I didn't respond so they canceled my order. If I had any questions I was to call the Dell Team at 1-866-383-4713 Monday – Friday 8:00AM - 8:00PM CST.
I called this morning and was on hold for 54 minutes before I hung up. So I called again this afternoon and I'm still on hold for one hour and 30 minutes still (1 hour 30 minutes). This is a bogus phone number and will never be answered. I went to a Dell site and started a chat session and the Rep was useless. No answers and said I had to call this number. Why would Dell or any other corporation/company ever treat their customers this way? Beware if you are in the market for a computer. The technicians have been working on this laptop now since Jan 16 and it still isn't fixed and they even reformatted this computer twice. They blamed Google Chrome and took it off of my computer but it still locks up.
I have been on the phone with Dell technicians for hours and hours. I want my life back with a reliable computer, an honest and reliable technical staff and if not impossible to be seen and treated as a valuable customer. The technicians told me Google Chrome has problems and not to use it and it was deleted from my computer. Then I called Dell Financial to make a payment on my son's computer and the site wouldn't take the payment, it didn't work, so I called them. They told me to use Google Chrome because there were problems with Firefox. So I went to IE not having Google Chrome and the URL wouldn't open the site. Then they told me that they were having problems with that URL and I had to use a different one. It was outrageous, I couldn't even understand this person with the accent.
Finally, they said the best way is to make a phone payment. So nothing works at Dell, one department doesn't talk to the others. Oh, if you can find an address and phone number for Dell Corporate in TX I would sure like to have it. They don't make that info public. I don't know of another corporation that hides their contact info. In fact I believe they are cowards, corporate hides, cancellation emails are sent from "do not reply" addresses and then phone numbers are given that are just for customers to sit on hold. I don't believe anyone is in that department to answer and no one else will talk to me about this matter. Hope you give some consideration to my experience before you purchase a Dell computer. Now on hold 1 hr 45 min. Time to hang up!

My charging cable got run over by the vacuum cleaner. No other cords in the house would recharge my Dell Inspiron. I bought a generic one online and my computer would not recognize a "non-Dell" part. So I ordered a replacement cord from Dell on Jan 23, 2017. The nightmare begins... I decided to check on my order on Jan 31 as it had not arrived. I called Dell and spoke with Manindra **. He provided me the Purchase ID Number and UPS Tracking Number. Here is what we found: Jan 24 order gets to UPS in Nashville, Jan 27 arrives in my city and package is handed off to US Postal Service - Why? Jan 28 US Postal Service not able to deliver - WHAT? I work from home! Manindra recommends I wait a day or two and recheck the status of delivery.
On February 3 the package has still not arrived so I checked the package status on the UPS website: Jan 31 US Postal Service still not able to deliver - package is returned to Dell... After seeing the "returned" status I called Dell and spoke with John **. He ordered a new replacement cord for me. I asked them to use FedEx this time and NOT to require a signature. The order is placed but I could not get a tracking number as the order was not yet "fulfilled" and sent.
On February 6th I called Dell back to see if it was shipped. I spoke with Bahir. The cord was not shipped. The estimate shipping date - Feb 14. I asked for this to be escalated to a higher priority. Bahir said this was already escalated. He could not explain the delay. At this point I was frustrated and asked for a supervisor. I spoke with Shane who finally informed me the part was on back order. ARGH. The waste of my time! I asked for the part number and decided to order it from an online retailer. I ordered it and it arrived in 3 days.
Problem solved? NO. I called back on Feb 8th to cancel my Dell replacement cord and spoke with Habilash. He could cancel the order but not give me my money back. WHAT? The part had not been mailed, was not even available to Dell, but he could not refund my money. Habilash said that I would have to wait for the part to become available, the part would ship, the delivery service would have to return the item to Dell, then it would be 2-4 weeks before I received my refund.
I was unhappy already but this made me furious. They had no part to give me, no part had been shipped, but they could not refund my money. I again asked for a Supervisor. None were available. I INSISTED on the refund immediately and Habilash relented and stated the refund would be made. On Feb 9 I checked for the refund - None. On Feb 10 I checked for a refund - None. On Feb 13 I checked for a refund - $16.17 was refunded of the original $64.65. On Feb 14 I called AMEX and disputed the charge. On Feb 17 the balance of my credit was placed back on my card. I love AMEX. I DETEST Dell.
If I can offer any advice... Please AVOID Dell. Never buy a Dell product. Their service is atrocious! In this day and age a company should bend over backwards to satisfy its customer but not Dell. They did everything they could to NOT fulfill my order and then keep my money. I will NEVER do business with them again! I'll be shopping for a new computer in the next month for my spouse and Dell is not a consideration.

I've always considered Dell to be a company that just bought cheap components and slapped them together into computer packages that they could turn around and sell for large profit. Now, I don't really have a problem with that, but once I experienced their customer service I began to realize how much I should have despised this company.
I bought a computer for my son at Christmas and it had a bad USB port (motherboard was damaged where it plugged in) so I had to return it to Dell. They wouldn't even provide the packaging, so I had to buy that. Dell ended up returning the computer to me after a month and didn't do a thing to it except refresh the operating system.
Not only wasn't the USB port repaired, but they hosed the computer so bad it wouldn't even boot up. So I had to send it back to them again. It's been nearly two months and I still have yet to get the computer back from Dell. It still sits at Dell's depot, and I have my doubts that it will ever come back the way it was supposed to be out of the box. Merry Christmas, Dell. They should have started their company name with an "H."

This is my second Dell computer, and my last one. I have called customer service several times, and I always get someone that I cannot understand what they are saying. If I tell them that I mean no disrespect, but need someone who speaks more fluent English, they usually hang up on me. I just needed help with a new computer that I bought around Christmas time. No matter what kind of extended warranty I have purchased, they always want to tell me that they are going to have to charge me a couple of hundred dollars to fix whatever my problem is, even before they know what the problem is. It was a brand new computer! If they don't hang up, they play the game of transferring me to someone else, making me wait on hold for endless amounts of time, then I have to tell my story all over again to the next person.
The last time I called I had to call back three times, tell my story over and over again, was hung up on twice. Then they spend way too much time acting like they are explaining what they are going to do to help me, something like... "Okay I am in understanding of your particular problem, and we are going to help you with that problem. What we are going to do is to look at that problem, and see if we can solve your problem today, and so what I will do for you is to look at this problem..." then they have to transfer me to someone else and it starts all over again. I can't help it if I can't understand their accent, and again mean no disrespect but I just needed help and I'm tired of being hung up on, passed around to different departments, all who say they are going to help me, then tell me it will cost me. This started within a couple of weeks of getting the computer and I was just trying to get help with the setup.
I finally called Staples (where I purchased the Dell) to complain, and got the tech guy. He was very nice, and helped me FOR FREE. I will NEVER purchase another Dell. Although I think they are nice enough computers, sometimes you need a little help with them and you should be able to count on the customer service techs. The only thing I can count on with them is pure frustration.
Dell Customer Service Company Profile
Company Name:

Dell

City:

Round Rock

State/Province:

TX

Country:

United States

Website:

http://www.dell.com/