Consumer Complaints and Reviews

Brand new Dell XPS 8900 Computer 4 months old went to Blue Screen of Death. Yes I had created a boot thumb drive as instructed on set up. Prior to total failure had been shutting down by itself periodically. Could not reformat from the thumb drive USB Port. Just a loop. But could run built in diagnostics. Ran and it showed that Hardware Was OK? Also ran Check Disk and scanned 488 Million, 585,000 935 clusters and came back clean. Took 4.5 hours, Showed no issues???
Called Dell Technical Support under Warranty. Talked to some girl in The Philippines who I could barely understand due to the thick accent. She had me run the same hardware tests over again. Told her I had already run them and the results. "No matter. Run them again please." Me, OK. Same results as before. She kept having to get off the phone to ask someone (?) what to do? She finally told me that as the Hardware Test was clean, "Not Dell's Problem. Call Microsoft". Had case # escalated to a Sr. Tech Supervisor. He told me the same thing.
After much testing on my own, and emailing Techs at Dell back and forth, discovered that The Video Card had failed and was defective. It had become abundantly evident Dell was not going to honor their 'warranty' (a joke). The Sr. Tech lied to me saying they had offered to reinstall the Windows 10 Operating System. They had not. I did this on my own. In short, it was indeed a Hardware Failure, a defective Video Card. Replaced on my own as opposed to fighting with Dell for the next two to six months at a total cost of $140.00 which they refused to reimburse me. During multiple emails and two telephone conversations it became abundantly clear that I knew more about the computer than they did.
Their "Customer Service" is a joke. Maybe you are to send it off somewhere and maybe get it back in two to six months, or never? --- Pick your battles! Bottom line? As they have no way to provide any kind of effective repair service their 'automatic' is to blame problems on Microsoft and The Software Operating System. This on a new $1,400.00 machine. Do yourself a favor. Buy a different brand.

I bought a Dell Inspiron laptop in May of last year for $700. Since then, I've had 6 months of beneficial use and have had to spend the rest of the time trying to get the damn thing to work. I have been on the phone for hours with people who've ranged from outright "fact free" to those who have tried their best to help. The laptop has been taken back to Best Buy twice and has been sent to Dell's repair center twice. Both times, it was returned in worse shape than it was when it was sent. Just received a "refurbished" replacement laptop which started evidencing issues on first startup. Just learned that my next door neighbor has been going through the same experience with Dell. Avoid them like the plague!

Tonight I tried to purchase online Dell's xps15 9560 laptop. There was a coupon code to obtain $250 reduction in price. The site instructions said that I should type this into the information when purchasing. I never was given the opportunity to add the code. Further, on each page where I checked the options that I wanted to purchase, there was an "instant savings of $119.00" subtracted from the purchase price. However, when I was ready to purchase, the $119 savings disappeared and the price went up!
Unhappy with the deception, I went to their Chat Service and the agent couldn't get to the page where my chosen computer was described. She suggested she would call me to help better. I gave her my first name and number but she wanted my full address and full name. (Why would she need this to call?) Then, she never called me. I guess Dell doesn't want a sale!

I have a Dell desktop that came with Windows 7 Home. In 2015 I did the free upgrade to Windows 10 Home. 2 weeks ago I had a nasty software crash that required a reinstall of the OS. I had long since forgotten what version of Win10 I was using. Dell did the reinstall, but installed Win10 Pro instead of Win10 Home. I have since learned that if you had Win7 Home, the free upgrade was to Win10 Home, and I told the tech I had gotten Win10 through the free upgrade. Dell admits he should have known that and not installed Win10 Pro.
After the reinstall of the OS, the tech told me I could activate the OS after I got my e-mail restored to my system because the code is usually sent by an e-mail. I use Carbonite, which works great but can take a VERY long time to restore your entire database. In my case, with glitches and restarts, the entire process took about 10 days. Then I went to look for the e-mail from Microsoft with my activation code and could not find it. I researched what to do and began the activation process, only to eventually find I had a digital activation code in the PC (I guess that got restored with other data) but it was for Home and not Pro. Pro costs $199.
Reinstalling Win10 Home is an option, but it will very likely wipe out all my apps and my data again, requiring me to lose another 10 days (allowing for glitches and restarts again). I have a small business that is dependent on my PC and I have already had many chances to make some money that I had to let pass by in the past 10 days while recovering from the software crash.
So I am faced with the choice of paying $199, or reinstalling my OS again and spending another 10 days restoring my data again. I suppose a third option might be buying an external drive in the hopes that backing up to it and restoring directly from there might be more stable and fast than Carbonite online. That's all background. The complaint about Dell tech Help is that they don't care and refuse to do anything to correct their tech's costly mistake. They're polite and friendly and even acknowledge the tech made a mistake at the beginning of this awful saga, but they refuse to help with the cost of the Win10 pro license, or any other solution. So beware. Write down what your OS is so if your Dell needs to have the OS reinstalled YOU can tell the tech their job and not let them reinstall the wrong OS. Because they won't do a durned thing about such a mistake afterward.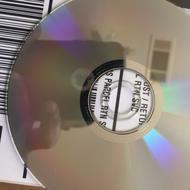 I am writing this as I remain on hold with Dell. I have been on this call for over an hour on what should have been an easy resolution. First of all, I was transferred 4 times before I was connected to the right group. Here's the story, I purchased a replacement OS disk and it arrived today - damaged. I just wanted a replacement expedited overnight since I had already paid for it and have been waiting several days to receive it.
The customer service team in India says I have to wait up to 5 days to receive it. I know because it's just a replacement DVD, it can be sent overnight. But I am having the most difficult time finding the right person who can make this happen. I know globalization is here to stay and I/we need to get use to it, but to have to muddle through this long process just for a replacement DVD is disheartening. What happened to the concept of good customer service and the concept of "the customer is always right?" Too old school I guess.
How do I know I can trust these reviews about Dell ?
694,519 reviews on ConsumerAffairs are verified.
We require contact information to ensure our reviewers are real.
We use intelligent software that helps us maintain the integrity of reviews.
Our moderators read all reviews to verify quality and helpfulness.
For more information about reviews on ConsumerAffairs.com please visit our FAQ.

Customer service was useless. I never had my issue resolved and was transferred from person to person multiple times. I was hung up on 3 times, once after asking to speak to a manager. I was told my computer was on its way. The delivery date came and went and finally I was told it was delivered. I looked at the tracking and it said it was delivered to TN. One person said they would place a new order for me and refund the last one to ensure I received the order. I waited 2 days and never received the shipping confirmation email. Called back, the order was never placed. I was unable to find help from anyone so I emailed the senior manager of customer service that I found online and only then did I get an email from the "Advanced resolution group". Nevertheless, they still failed to solve my situation or even attempt to make it right. I saw that their customer service had bad reviews, but I never dreamed it would be this bad. I should have listened.

My Dell computer is one year old. I keep getting the message update available. I do not want their updates and they tell me I have to pay to have this removed since my warranty has expired. I have never requested update nor do I want them and I do not think I should have to pay to have this message removed and do not know how to remove. They want you to buy a service agreement and I do not want this from them. I will never buy anything from Dell. They have tried to sell me service agreements and security package before and I do not want their package. I have my own. I do not want their updates. They have goofed up my computer before and I do not want that again.

My husband purchased some upgrades to our existing computer for me for Christmas 2016. He also purchased an external hard drive which the salesperson said would work - to load my photoshop elements program on - it did and will not work that way! Salesman also told him that he could return if not satisfied. Long story short, when I called in January to return the external hard drive, the first response was that I only had 30 days from the day they shipped to return. I explained that it was not received for 10 days after purchase, and it was also a Christmas gift, so I actually did not receive it until Dec 25. I was then told that they would take the request to the "magic" people at Dell who would consider my circumstances.
We received a case number via email. Several days later, Dell called and told me the claim had been denied. My husband talked to them - explained again what had happened. Again they were going to consider the circumstances. Not one word or email since. Guess we are stuck with their overpriced and unwanted external hard drive. I SHALL NOT be buying anything more from Dell - which is unfortunate since most of my computer station(s) were purchased through Dell. Customer service sucks. Don't buy from them.

I have been a Dell desktop and laptop computer purchaser for 38 years. Each and every time I have ordered a computer in the past, the experience was great... Not anymore! I actually hung up on the first representative who was totally unable to assist me with any accuracy. Here I am trying to spend $3000 and having to repeat every question three times.
Two days later I try again and got Kumar in Texas... If it can get worse, it did. Why is everyone you speak with at Dell seemingly unable to assist quickly and efficiently with a new purchase? My husband and I were on the phone for 1:45 hours!!! Every few seconds it was, "Can you hold a minute?" Apparently in Texas, since everything is bigger, a minute is actually 10!!! Then the supervisor gets on and her headset stinks. We kept missing what she said. Finally, she just gave us back to Kumar. It really made us want to pull our hair out... IDIOTS!!!
Finally, when the purchase was complete, I was given a number to contact for the installation... Well, that is a non-working number. To boot, the numbers shown for the company on a google search are also wrong. I hope that the quality of my computer far exceeds the quality of the customer "service." Dell, you have gone way downhill in that arena!!!

I should say first that the TECH support I have had so far has been excellent. Patient, not condescending, knowledgeable. I wish I could say that the customer support/service was even half that good. I recently ordered a Dell Inspiron laptop 3558. I also ordered a second monitor. Both refurbished. The technician that helped me on the phone with the order was very polite and even offered to send me a FREE wireless mouse. I said sure - since I don't like the touchpads on laptops.
35 days after I ORDERED, but did not receive, my order, I realized I did not need my monitor as a planned project where it would be useful fell through. So I decided to return my monitor (Issue #1); Mouse is issue #2). Like other complaints, this is where the fun began. The monitor has never been turned on or plugged in, and I explained this, but was told it was >30 days and so could not return. Even though I had not actually HAD the monitor 30 days, the "system" would not allow a return. I suggested that surely there is a way to override the system - there must be exceptions, yes? Put on hold for the first time.
Person came back, we had the same argument, put on hold again. Then got cut off. Called back, had nearly identical conversation, put on hold, repeat, hold, repeat. Asked to speak with supervisor, put on hold, etc... FINALLY got to a supervisor who was supremely unhelpful. When I explained the situation for the 6th time, I was told the "system" could not accept a return, blah blah blah. So temporary surrender on that.
Issue #2 - the mouse that was supposed to be free, but shows a charge on my credit card - and does not show a refund. I contacted Dell about a week after I ordered, and day after I received order. Emailed person who had helped with purchase, and he said he had adjusted the price to take off mouse cost. I said it showed as a charge in my final order email as well as on my credit card. He said to contact customer care. Admittedly I forgot about the mouse issue until today. When I asked the supervisor about getting this charge removed, he said I hadn't said anything w/in the magic 30 days. I replied that actually I HAD emailed twice w/in a few days of arrival. So he requested I forward those emails.
While I have little hope of resolving either of these, I do want to chime in and warn people of the HORRENDOUS customer support of Dell. Oh yeah, my laptop does not appear to be functioning correctly anymore. If it is no good, I wonder if I will be out that cost also. I have little hope that I would be given a refund or exchange. My final question is, does a multi-million dollar COMPUTER company want to admit that it does not know how to do a simple override of a system default? Guess I will have to go to HP or something else.

I contacted Dell for assistance in returning my computer which was purchased 12/22/16. I was told that I could not return it as it was beyond the "Thirty Day" return policy. I asked them if they could make an exception due to some extenuating circumstances and was told by the Return Department that I would have to speak with the customer care and service department. I spoke with them at length explaining the circumstances and was advised that they could make the exception but I would have to speak with the "Return Department". I was transferred to the return department where I spoke with another member of their stellar staff. Yes, that is sarcasm.
After explaining the issue a third time I was told once again that there was nothing they could do as the policy stated Thirty Days. I again pleaded my case and was told a third time that I would need to speak with the Customer Care Department. I explained that I already had and that they had told me that an exception could be made but I would have to speak with the Returns Department. I then requested to speak with a supervisor. They asked me to hold for a moment which turned into fifteen minutes. I then heard a series of clicks and then a dial tone. I have been, up to now, a loyal Dell customer for over twenty years. This is the last Dell product I shall ever purchase. Their customer service is anything but. I am a business owner and can tell you that if I provided level of the "customer service" that DELL provides I would be out of business.

Called to ask for help with my Dell V305 Printer. The man picked up the phone and seemed like he really didn't want to be there. I explained to him my issue and that I tried to disconnect the USB, and restart the laptop and the printer. He then told me that my printer does not have a warranty and that I need to purchase a warranty for $59 in order to get tech support. He then told me I have the option to go online, so I chose that option. He did not tell me where online to go, or where to go on the website to fix this issue. He then said to disconnect the USB and restart everything... which I told him I already did. Seems pointless to pay someone to be a customer service rep when they either don't know what to do or don't want to help. And who makes their customers pay for tech support? Especially $59. Seems like a good way to help your customers go elsewhere for service.

Three times my laptop was send back to Dell for repair and we are still awaiting a computer that works. Dozens of emails and phone calls and no satisfaction. Dell had my laptop picked up 10 days ago. Four days ago they emailed and said they would contact us "shortly" regarding repairs. Today, 4 days later, I get another email that they will contact us "shortly". Their Customer Service is the worst. I have purchased 6 Dell products in the past, and this one is my last. There has to be a company that sells laptops that has better Customer Support than Dell.

I bought a refurbished Dell Inspiron 1555 laptop on November 23. I got it on 11/28 (Thanksgiving delay) and discovered on 12/7 that the headphone jack did not work properly - the speakers were not cutoff. I tried downloading new drivers on 7/9 and the computer failed and died. I contacted Dell (when I returned from a trip) and asked for repair on 12/13. I got it back on 1/3 (again delay in my being able to pick it up due to Holiday closure) and when I tried to set up the docking station, I got a message that I had an experimental version of Windows 10. Contacted Dell service and they said "push through" which ended up disabling the whole system. Contact Dell Service on 1/4 and they wouldn't issue a call tag - incompatible docking station - not their problem. Called into customer service directly and got a call tag on 1/10.
Computer was finally returned to me on 1/26 and the headphone jack didn't work at all. Customer service gave me various reasons why they wouldn't give me a replacement including - "You've had it 70 days - it is out of warranty." For replacement, it has to be repaired 3 times in 30 days. The second repair took the computer away from me for 16 days and at least it isn't a blue screen now. I am afraid to update any drivers as it killed the machine both time I tried it. I can't use the docking station as one person at Dell said it was incompatible - even though none of Dell's advertising says that. Also their repair put a big scratch in the top. I will never purchase from Dell again.

I received the Dell Laptop via UPS on January 17, 2017, in checking the warranty it listed Sept. 2017 as the end date. I called to resolve situation when I talked to 7 Dell reps, 6 of them were foreign and the last rep USA, she finally told me I need a letter with information where I purchased and when delivered. I did this the next day and contacted a out of state rep. who spent one and half hour promising he can update the warranty to the correct time. He then insisted I talk to his supervisor and if I had any problem, I was given his phone number and contact info. I later checked my warranty to find it was changed to June, 2016 to June, 2017. The service number is **. I should get my money back, Cust since 1994.

Did my issue get resolved when I called Dell Customer Service? NO. I was transferred 4 times and had to keep explaining my problem over and over, and every time I was speaking to someone with a thick foreign accent. Because my computer is "out of warranty", they wouldn't provide any help unless I purchased some kind of "concierge" warranty service that wasn't cheap. Just another way for Dell to get more money from its customers. And I suspect that even if I purchased the warranty service, I'd still be transferred 5 more times and I still wouldn't be able to understand anyone. Aren't any of the customer service agents American?! No matter how old the computer, Dell should be willing to assist its customers. Dell's customer service is just plain crappy.

I paid for a new Dell laptop on 12/12/2015 and about 5 days later, I got it... In the next 13 months I have received over 8 shipments of repaired and defective replacement laptops. The basic problem is that Inspiron 5755/5759s use a precision touchpad and the use of it is unpredictable and in error. I have had at least 8 repairs and at least 5 replacement laptops and have had 3 visits by Dell-paid repairmen who came to my house to replace the touchpad, keyboard and motherboard. The result is that not one of the laptops works. I have sent videos of its erratic actions and my rep refuses even to respond to them or my emails.
Fine Print: Even though I emailed and chatted often within the first 2 weeks, it took 5 months for Dell to tell me that I could not get new computer since I missed the 30-day limit which none of the contacts informed me about.
Anti-Customer Service: For the last many month, a Dell representative was assigned to me and who has continually lied to me. Her emails are oh so polite but she gets accusatory and negative on the telephone. She even claimed that she had sent me another laptop that must have been stolen. On October 10th, I sent back that laptop and she claimed she never got it. I even provided her with my FedEx tracking number. A little later, I got an envelope with a FedEx return label from Dell I followed up on its senders. Seems Dell was looking for the stolen laptop. I told them that I had sent it back and even gave its tracking number. They checked it out and confirmed that Dell did have it as I said. They were stumped as to why my rep did not put this laptop in the records. They had no record of another missing laptop as my rep lied about.
In June, 2016, my rep refused to answer my emails seeking help... I had to contact Better Business Bureau (assigned case ID **) before she would do anything... Since then it has been stalling delays on her part. My rep twice closed my case and lied to BBB that all was okay now which has never been true. I even contact FedEx on several occasions and warned that they might be involved in insurance fraud as my rep claims their delivery was stolen. All that FedEx would tell me was that they were working on it. I figured that they were trying to catch my rep in fraud, but I never heard from them again. Even worse, I have spent over $500 this year for my ancestry databases which was wasted as I never had a working computer.
I have written all this to Dell customers service, on their users website, and to their sales department. Other than getting automated replies, no one has emailed back or called me. Again, my rep has refused to respond to emails. Note: I repaired Apples, Macs & PCs as a profession... I know when a computer is not working. Do I have a prejudice against Dell? NO. I currently have 4 other working Dell laptops and use 2 Dell laptops daily. I like Dell computers. It is their anti-customer service that is bad. PLEASE, read the fine print before buying a Dell computer!

I purchased a new Dell laptop from the Dell.com website. When I received my computer, there was a problem. It wouldn't charge. I spent over 3 hours with numerous people who had American names but, couldn't speak clear English. After numerous attempts and days trying to get them problem rectified, Dell sent me a new power cord. Of course that was not the problem so I had to have Dell send me a second laptop (two weeks). After getting a second (working laptop), I called Dell to ask how I made my first payment, again, the individual couldn't speak clear English. He said he couldn't help me because I couldn't give him an account number. I gave them name, address, and everything else he requested but... no support. I got so frustrated that I hung up on the guy.
I finally got a bill yesterday that said I was late on my first payment and got charged a $39 late fee. This morning I got online and paid more than the required amount, including the late fee. Then about an hour later, I get a call from the Dell people who tell me it's an attempt to collect on a debt. Ed (not his real name) spoke broken English and interrogated me on when I paid it, how I paid it and how much I paid. Because of the poor support and the non & broken English speaking people, I have bought my last Dell product that I will ever buy. I don't recommend buying Dell. Look at the local Best Buy, Staples, electronic store or wherever but... don't buy Dell.

A complaint against Dell - After much frustration and fatigue over this whole issue, I am going to try and keep it to the very basic nitty-gritty details. I know you see this length and think, "This is nitty-gritty?" This is actually the bare bones of everything that happened and I tried to put what I felt was most important for others to know; information I wish I knew before purchasing with Dell. I hate that this has taken more time that it already has out of my schedule, but I have taken the time to write this to try and help someone else from falling into what happened to me.
Dell is trying to forcefully close my account without compensation for what happened in my case and refusing to see their wrong-doing. On November 28th, I purchased a computer. After a month and a half of trying to be patient and having no results and still being told the same thing, I accepted it and stated that they left me no choice but to go outside of the company, much to my dismay. Only then did they almost immediately, within a day, say that they had a part available, so I decided to wait and see if they would make it the situation right.
However they sent a third party technician that could not figure out how to switch out the screens. After calling back in with no help, it eventually resulted in me filing a complaint with the Better Business Bureau. The BBB accepted my claim, a complaint and request of the computer to be fixed with a refund on the service only (I had no problem paying for the product. I had no problem paying for it outside of warranty at all except for their terrible service). Only after that did I receive a prompt response from Dell that they would provide a box for me to send my laptop into the company to have it serviced.
The company called to confirm that I received the computer and I voiced to them again, what I had already stated in my BBB claim, that I should receive a refund on the service. I stated that I had no problem paying for the good, but the service was terrible and it should be complimentary. I went on to remind her that the process took a month and a half before they even got the part and sent it out to someone, they didn't send a qualified person to fix my computer, the hours and hours (which has added up to days) over a month and half of waiting on the phone, sending emails, technicians not knowing where to transfer me, technicians giving me incorrect information, being hung up on, lied to multiple times, and finding out a technician actually lied in the notes on their end.
Another technician said something that was documented in their notes about a message left on my phone yet when I went back to listen to the voicemail that I saved, it stated no such information. I took very thorough notes, saved my voicemails, and requested notes that were taken by them about my case. They tried to tell me this was not allowed and against their policy. However, if you look on their website, you will find you can contact them and request this information.
After stating my frustrations, they basically told me that since I did not purchase a warranty from them, I would not receive the same service. I asked her to repeat it, because I thought surely I heard her wrong, but she just restated the same thing. I tried to clarify a third time stating that I thought I might be confused. Again, she repeated the same thing to me. The fact that I was told that, is completely offensive.
From my experience with Dell, they have many poorly trained staff members, an inability to keep up with the demand of their orders and only provide quality service to those that purchase warranties. I should have been treated with respect and given quality service, warranty or not, I was still a paying customer. A customer should not have to pay for Dell's misgivings. A customer should not have to be pushed around and lied to. A customer should not have to go through such lengths just to get what they have paid for.
Dell should have to pay for it, not the customer. Dell's stance at not trying to make right what happened in my case says a lot about the company. They think it is completely acceptable to charge customers for a service and then not care how they treat them. So, if you are looking at buying a computer or product, I urge you to read both the product reviews and customer service reviews. I have requested by the BBB to keep this claim open against Dell. I am hoping they hear me on this issue not only for my sake, but everyone else that has purchased from them.

Spent a couple hours on the phone with tech trying to fix the scrolling on the mouse pad on my laptop, no luck. Then sent unit in to Dell for repairs. Got computer back, seemed to work ok for short period of time. Then same problem. This all took so long. When I called them back to tell them I was having problems again they told me that my warranty had run out and there was nothing they could do. I will NEVER buy another DELL product and will warn everyone I can about their bad business ethics.

I recently bought a new Dell Inspiron computer that came pre-configured with 8Gb memory but I wanted 16Gb. I talked live to a sales rep and she suggested I just buy an additional 8Gb memory DIMM and install it myself. I had the rep select the correct memory for me, since I knew there were dozens of different types available. I installed the new memory and after booting up noticed the computer (neither the BIOS or Windows) wasn't recognizing the additional module. After a time I went on the Dell chat line and the rep informed me that the additional DIMM memory was not compatible with the memory installed in the computer at the factory. The important part of the memory spec was that the unit required DDR3L modules and the significance of the "L" was that it was a low power module. This is where the fun began.
He told me he would connect me to the Customer Care team to clear this up, but after about 20 minutes of staring at the inactive chat screen I got a "session ended" message. So I contacted tech support myself and had to go through a series of prompts to get to a live rep. After explaining the problem and that I just needed to return the incorrect module for the correct one I was put on hold (just 2 minutes, they always say). After 20 minutes I was told he would have to send me to tech support. Tech support said I needed to go back to Customer Care. Customer Care said I needed to go to Order Support, who said, no they couldn't help and that I needed to go back to Customer Care. By now 2 hours have passed, much of that time on hold listening to their annoying music. When I got to Customer Care again, and had to explain the entire mess all over again, I was disconnected.
When I called back (going through all the prompts again) I then was informed they were closing for the day and I should call the next day, which I did (and went through the whole process once again. This Customer Care guy put me on hold (just 2 minutes again, which turned out to be about 15) and when he came back he said he consulted with a tech support person who gave him the Dell part number and specs for the correct module. When I asked what the DIMM spec was he said it was DDR3. I explained that that was what the original sales rep sent me and explained why I needed one with a spec of DDR3L. After arguing with this guy I asked to speak with the tech support rep myself, which he refused to do. Then I asked to speak to a supervisor and whatever he told me was unintelligible. This guy insisted that what they were going to send me would be correct. Against my better judgment, I let him place the order.
Later that day, I went on the Dell Community Forum and connected with an expert who confirmed the importance of the "L" in the module spec and suggested I cancel that order. He also put me in touch with a English speaking Dell rep who told me the same thing and gave me the part number for the correct module. After contacting Customer Care again I was told it had already shipped! Amazing, only a few hours after placing the order! After more arguing the rep decided he could cancel and took the number for the correct module and placed a new order.
Now I have been buying and using Dell computers and peripherals for many years. I generally have had no complaints with the hardware. But customer support is another story. Since Dell moved the entire support operation to India it has been nothing short of a fiasco. As others have indicated, the reps can often not be understood, they put you on hold for ridiculous amounts of time (just two minutes, sir), the phone connection is unreliable, few of them know the products, including tech support and they get very arrogant and condescending when you push back on some of the crazy stuff they try to pull. I will be ending my business relationship with Dell until they return Customer Service to the U.S. and hire some people that know what they are doing. But I'm not holding my breath waiting for that to happen.

Dell customer service is a joke. I can't recall seeing such a broken, inefficient time-wasting system in a brand-name company. I am committed to never buying a Dell computer again and that's fine but I'm still dealing with this for the one item I unfortunately own. I get shuttled from call to call to people who can't do anything, who drop the ball, who I can't circle back to by email. I've wasted so much time because they sold me a new computer that doesn't work. Ugh!!! Buyer beware!!!

Dell's products are horribly cheap and their customer service is the worst I've ever experienced. They post erroneous prices all of the time and never honor the prices they post. They post coupons that don't work and do not honor the coupons. They take a month to ship electronics that you can get shipped in 2 days on Amazon. Just stay away. The reps on the phone are impossible to understand. Even the sales reps are outsourced now and can barely speak English. I have been infuriated on every single purchase I have ever made from Dell. I'll never buy from them again.

I have two accounts on my Dell Inspiron 14 laptop, one for school work, and the other for videos and such. Well, I could not remember the password to the main account meaning I cannot download anything new onto the other account or put anything into my recycling bin. I contacted Dell Tech Support where I was put on hold, and then finally told that they could only reset my password if I paid $239 for a one year warranty since mine had expired. The man then went on to tell me that after that year warranty was up I would then only have to pay the "very low" price of $140 to renew it per year. My only other option to reset my password was to pay $129 for a "one-time fix". All I wanted was to reset a simple password. THAT'S IT! It would have taken a few clicks and done, but instead Dell is trying to cheat me out of money for something idiotic.
I am NEVER purchasing a Dell product again, because I have had problems with them before my warranty even expired... not to mention the fact that just six months after I purchased my laptop my hard drive crashed and deleted three weeks worth of essays, homework, and research projects, that I as a college student with a job barely had the time to do in the first place. I'd much rather spend my hard earned money on a better computer than on the crap Dell continuously puts me through. Okay, kids the moral of this story is to 1. NEVER FORGET YOUR PASSWORD, 2. Dell Tech Support is outrageous, and finally 3. Don't waste your money on a Dell product because it WILL come back to bite you in the butt.

My new laptop, the first from Dell, arrived. On the keyboard, if I need to use the @ sign (which of course I do, a lot), I have to type "... And vice versa. Dell's 'solution' - go out and buy myself a new keyboard. I also second what others have said about the totally incomprehensible call centre workers in the Philippines. I am used to working with non native speakers, but the strong accents, combined with the terrible phone connection, just made communication impossible. So both product and 'service' (sic) leave a huge amount to be desired. Never again.

Dell services are the worst services ever I have seen. I took the laptop on 20th Dec-2016 and it's stopped working on 21st-dec 2016. I have done complaint. They told the executive will be going to visit and the executive told me the policy they have, again I had done a complaint. They told me Bluedart will pick up the laptop in next 8 days but they came after 18 days. After emailing them so much they had arranged the pickup. I got a call from Dell saying, "The new laptop production is complete. Once we receive the faulty product we will ship your new product." And now the faulty product is delivered on 12/1/2017. They are saying, "Your new product is in customs in Malaysia..." The worst services ever. Don't take anything from Dell because they will just waste your time in their return policies.

I purchase a Dell 15-5567 laptop and when it was delivered there was no adapter and power cord. I called Dell only to be transferred to multiple people and was told it would be at least 5 to 7 days to receive the adapter. I told them that I was leaving on a two month trip in 4 days and needed this before I left. I kept getting told that it would be 5 to 7 business days to get it. I asked to speak to a supervisor and was told none were there. After another 15 minutes on the phone I finally said "just give me a return authorization number so I could return the laptop." All of a sudden a supervisor was available, I told him my situation and he assured me I would have the adapter by Friday. Well today is Thursday and the adapter haven't even shipped so I called Dell to check on it. The first person I spoke to (who of course is in India) I could hardly understand told me that the adapter wasn't even going to ship until next Wednesday.
Again I explained everything so I was transferred to another rep. After being hung up on and calling back I again had to explain that I would not be home to receive the adapter and would be traveling for two months and not be anywhere where I would able to receive deliveries. The rep said, "Can't someone else pick up your package and hold it for you until you get home?" Finally I said "get me to someone who can authorize the return." By the time they finally agreed to let me return the laptop I was on the phone with Dell for over 3 hours. I will never buy another Dell product and I will make sure I advise all my family and friends not to buy any Dell products. Worst customer service I have even encountered. All the customer service is in India. They need some people in the US.

Do not buy Dell insurance and service plan. I have been dealing with terrible service and a company that apparently feels their business is the only one that counts. A tech came to fix a bent case on a laptop that worked perfectly, ended up ruining the computer, which can now not use after 2 weeks of trying to work through Dell Service. They will not replace the computer and I am now expected to wait again. My company will NEVER buy another Dell computer. Stay far way!

I got my computer a little over a year ago. I called to have someone assist me because my speakers were not working, assuming that I probably clicked a wrong button to have them stop working. When I called they told me they could not help me because my insurance is up. I understand that when my insurance is up I can't go in and get free assistance, but they would not even help me over the phone. I found this crazy. Any other computer company have customer support that helps someone with their computer for free over the phone. It is not like I am asking for a new hard drive or something. All I want is someone to help me figure out what I clicked to make my sound not work. Why does Dell even have a support center when they do not even help their customers. Next time I have to spend 700$ on a computer, I will buy a different brand. One that will help me with basic things. Thanks for nothing Dell!!

I have placed an online order (Order - **). After 3 days the order was cancelled by Dell stating that the item was not priced properly in the website. I have talked to sales as well as customer representative and they both cannot do anything. How can a company like Dell cancel an order just by saying that the price on the item was not listed correctly on the website? This is not right.
Dell Customer Service Company Profile
Company Name:

Dell

City:

Round Rock

State/Province:

TX

Country:

United States

Website:

http://www.dell.com/