Consumer Complaints and Reviews

Maybe Michael Dell doesn't care about the retail customers, but why they are continuing to make the new laptop to impress us? My experience is so so awful since 2010, and my recent Dell online purchasing and shipment is even a joke. I ordered the XPS 13 on April 5th and order status shows the shipment should arrive around the same month of 21st. Ok, I patiently wait until 23 to check online status, it shows the estimate arrive date becomes June 2nd, 2017, OHHH YES, MAMA! (The order will take 2 months to arrive my door, seriously DELL).
I called Dell and they told me they will get back to me within 72 hours, and they do call me back within 24 hours which impress me and told me the shipment is on the way and shipping label be created... and after one week, I still don't see my laptop and order status didn't since 24th and it has been a week already... I had to call them again to check the status, after a whole bunch of apologies and promise me the order should arrive within 3-5 business days. Guys, I don't know if I can continue to spend time and energy on this nonsense service and it will be my last order from Dell. I bet Dell will go out of business very soon. At least in the retail PC/LAPTOP sector.

I bought a Dell Inspiron 15 5000 series computer with a black spot to the right-hand bottom corner, which grew over time overtaking the screen. I called Dell and had to speak to employees in the Philippines - an Arnold with the #** and his supervisor Brian #** - who both assured me I cannot get any customer service from anyone in the United States and my 30-day warranty is over. I work from my computer and they want me to ship the computer to Texas for repair for 7 - 10 days. I just bought this computer and have a year warranty; which they are stating that I have no other choice but to send it to Texas.
Apart from that they troubleshoot the computer and stated to me that it's something to do with the system causing the computer screen to go dark. Then they are saying to me there is one option that I can have since I work from home is to pay for in-service. I clearly stated this is why I bought a brand new computer that I won't have to go through this problem. This is after spending close to an hour on the phone... So to no avail, nothing was resolve. So am let paying for a so called new computer that the screen is almost black.

On 4-21-17 my Citi credit card was charged $59.00 for a yearly service contract. On 4-28-17 Dell Computers placed a pending charge against my Citi card for another $59.00. I guess the folks at Dell thought I would not catch this pending charge. In not having a good feeling about things I cancelled the service contract paid for on 4-21-17 on 5-1-17. We shall see if I get a credit for $59.00 for the cancelled order in 3 to 5 days as promised by Dell representatives. In the meantime working with Citi customer service I was able to get the $59.00 pending charge of 4-28-17 removed from my Citi account. Thank God it had not moved to an actual charge. It is quite unlikely I will do any more purchases either for hardware or service contracts with Dell. Buyer beware!!

Horrible experience in 1) trying to understand a strong foreign accent, 2) no customer care perspective whatsoever, 3) terrible product quality. I purchase and paid with good $US for a XPS 13 2 in 1 which I received in December 2016. In mid-April 2017 while on my lap, the XPS got hot and smoke came out of the USB ports. I quickly took it outside in case it was to start fire or blow up. After cooling down I was able to use it on AC but not DC. Called Dell with my more horrible experience began. After a couple of hour and opening the device to remove the battery (on their instructions) they finally recognized that I was right. Said 7-12 days depot repair and would tell me how to send it. After lots of email telling me how valuable I was and problem is being worked I got a call on 4/27 saying battery was on back order with no ETA. I blew up! On 4/29 I get a message battery is expected 4/28!!! Ok, calm down.
Today I get a call saying battery on back order with estimated 5/12 date. No clear time again. IF 5/12 is real then I'm without my NEW Dell for over a month. Dell will not extend my warranty, Dell will not expedite repair, Dell will not return my $$ nor send a new unit. The agent REFUSED my request to speak with management. I have my own tech support company and owned Dell, referred customers to Dell and never had a problem. We are now officially DIVORCED less than amicably and will never recommend but will heartily disparage Dell. Sad fall from being an exceptional company to the now the dregs.

I bought a $700 desktop touch all in one Dell computer. I was mislead because in the description it said TOUCH All-In-One so I thought it was a touch screen. LIE!!! After two years all of a sudden something is wrong with my software so they say. The Dell computer company is a ripoff! I spend $700 on a desktop not including the warranty. Then I call, two years later, Dell tech support and they wanted to charge me $89 just to talk to me over the phone and tell me what I needed to do to make my computer reboot successfully. Yet remind you that I am the one doing the labor. They know their products are not going to break down in just a year. So once your warranty go out you are screwed.
How do I know I can trust these reviews about Dell ?
761,264 reviews on ConsumerAffairs are verified.
We require contact information to ensure our reviewers are real.
We use intelligent software that helps us maintain the integrity of reviews.
Our moderators read all reviews to verify quality and helpfulness.
For more information about reviews on ConsumerAffairs.com please visit our FAQ.

I bought and paid for a brand new Inspiron 15, 7000 Series Laptop and what I received was a refurbished computer right out of the box. I did not realize it until I had to send it back to Dell when the computer died completely two months after I bought it. I had to send it back to Dell three times for service. I have owned this computer for 7 months, and I have only had it working for a grand total of six weeks. Dell has replaced every major component: AC adapter, power supply, motherboard, LCD cable, camera, hard drive, and more.
What is worse, they send it back with other defects than what you return the computer for, they return it without drivers or outdated drivers, and many other poor quality issues that are too many to enumerate. It is a shame that an American company farms out their Customer Service Department to India, where we can not understand what they say, they are very impolite, and not very trained.
This is the last Dell computer I will ever buy in my life either for home or for my business. When I complained to the Customer Service that the computer they had sold me was not a brand new computer and I wanted it replaced for what I had paid, they had the nerve to tell me that I only had 30 days to make that complaint to have the computer replaced. After the 30 days, I owned the problem. Now I know why we Americans are buying more Japanese and Chinese products, because those foreign companies are standing behind their products to project a quality image whereas American companies the like of DELL stand behind their high profits at the expense of the American consumer.

I am a very old Dell user. I bought a Dell laptop from school. The laptop was horrible and so many things so I got the IT to fix it (the story begins a bit later). Then it got broken and Dell got me a new one. It is a Inspiron 13 5000 Series 2 in 1. I was excited right, I mean who wouldn't be. However, on day 1, not even 3 hours I already got a problem. I ignored it because I usually fix those problems, however the problems got worst. I eventually contacted Dell support via Twitter. THEY DID NOTHING!!! THEY GAVE ME SOLUTIONS THAT I HAD ALREADY DONE!!!
They kept saying "Oh, we need the service tag of the old dell (which is probably recycled already) and all." They gave me things I had done, and kept asking for the service tag of the old Dell so they know who it belongs to which is just horrible. I was already almost at the end of my warranty as well so there was basically no point. At that point after no solutions and days of contact, I gave up on them and went onto YOUTUBE IN WHICH I FOUND MY ANSWER!!! I never talked to them again.

Dell Inspiron 3000 - I have the same problems the previous reviewers reported! Wish I had read these reviews first! At this point, I must just concur. My challenge too is with the inability to power the laptop up. And, the computer is just 30 days old! Initially Dell said the warranty would not cover it because I said "maybe the power button doesn't work". They concluded that I must have damaged the power button and therefore, their warranty would not cover it.
After escalating to a supervisor, our conversation was disconnected - how frustrating! And, can you imagine, they did not call me back? Ha! So, upon my second call, I shifted gears and did not offer any potential troubleshooting (about the power button), and they are processing a repair for me. However, honestly, the computer should certainly work after just 30 days of use. And, I see the power failure is a common problem - can't they fix it for computers going forward? And, it seems customer service is consistently poor. I guess I will be finding a new computer manufacturer for my next purchase...

I sent the following letter to Dell but have not received a response. I hope you can help resolve this. "I purchased a Dell Inspiron 11 3147 on 9/25/2015. In Dec 2016 I noticed that the HDMI plug did not work and after working with the tech Janet **. I was told to send it away for repairs since it was still under warranty on Dec 16 2016. It expired Dec 24, 2016. Dell replaced the Motherboard, Camera and my 65 watt Power Supply unit for a 45 watt PSU and returned it Dec 27. Since this fix, it powers off suddenly on a daily basis. This is not my primary computer and a laptop, I've always used desktops as my primary computer so I didn't realize I had a problem until March 13 when I emailed Janet **.
She worked with me on the HDMI issue and said to contact her if I had any problems even though she was closing this case. I didn't hear from her in a timely manner so I started a chat with GGNWAsseem 595764 on March 20, 2017. I worked with him for an extended period of time and then his supervisor and both said since it was out of warranty, there wasn't anything they could do. I asked the tech to replace this faulty MB at Dell expense. I was told that the warranty has expired so they would not do that. I believe that my warranty was still in effect when they installed the faulty MD so I should be covered under the warranty.
I have copies of emails with Janet ** and the chat with GGNWAsseem 595764 explaining in detail what has transpired. At this point I believe the problem is Dell installed a faulty MB on Dec 16 2016, because since that day I have a record of a critical event ID 41 - "The system has rebooted without cleanly shutting down first" on almost daily basis and sometimes, several times a day. The laptop had only 2 critical events ID 41 in the first 1 1/2 years I owned it.
I understand that the warranty has expired on this laptop but that is not my issue. I believe Dell should replace the MB since the computer shows proof through the Critical Event Log that it is the installation of the new MB which WAS under warranty at the time, is the reason this laptop no longer works and that should qualify me to receive a replacement without additional charge. Please review this and contact me on how we might resolve this problem. At this point the laptop is useless. It will not stay on for any extended period of time. I am an avid Dell customer and have purchased 16 Dell computers as well as recommended them to friends and family. Dell Service Request Number **."

Hundreds of thousands of bad reviews on Dell and their tech support and customer service. All are deserved... well deserved. I bought an extra Dell computer at Best Buy. It was a discontinued model but still in the factory-sealed box. The Best Buy salesperson told me that the computer was under Dell's full USA one-year warranty. From the store I called Dell customer service, and they concurred. I was told by Dell that my dated Best Buy receipt was my warranty. After 3 months the computer lost its sound, and was constantly rebooting. Dealing with Dell's tech support and customer service was excruciating. All their people do is say, "I apologize," and, "I'm sorry."
I will never buy another computer from Dell. Do yourself a favor if you want a PC... Buy from Lenovo. Their customer service and tech support are located in Atlanta, and they are spectacular. I also recommend anything from Apple. They have exemplary customer service. Everybody I have ever encountered at Dell has been inept. The Dell mantra is obviously, "Screw the customer, deny, deny, deny." Shame on you Dell. Please, if you are in the market for a computer, buy Lenovo or Apple. By the way, I'm typing this on a 4-year-old MacBook Air, which has been perfect. Only one issue, that was instantly taken care of by an Apple tech support person in San Francisco.

Ordered an SSD. I wait several weeks and still didn't receive it. Called them and they accuse me of not calling them to ask for the status and that they've cancelled my order because the SSD is discontinued (I checked online and the Samsung EVO 850 is NOT discontinued). Then I go on the website and search for SSD. First result is the SanDisk Ultra II, discounted to $109. Add it to cart and price says $140. Chat with customer service and appears he tells me price is $140. What a glitchy crappy website. Don't know how Dell continues to be in business with such terrible customer service and customer experiences. Just the worst. Definitely never buying from Dell again and recommending that none of my friends/family buy from Dell.

I will never buy from Dell ever again. And this decision was made as a result of the incompetent customer service I had to deal with. I will not be going into the subject of product too much, apart from that for a $1900 XPS laptop, Apple is a universe away in terms of quality. I cannot believe Dell even has the audacity to compare the XPS with a MacBook Pro; the comparison is laughable at best.
The Problem: My first attempt at purchasing the $1900 XPS was in December of 2016. That order was quickly cancelled since they could not honor the 2-day express shipping. Fast forward to April 2017, I still have not received my refund of $1900 nor did anyone at Dell even try to return my money. The worst part, if I had not realized we still didn't receive the refund two months later, Dell would have kept the money!! We're talking about a multinational corporation here. Not a flea-market seller!
You see, Dell has decided to cut costs and they decided to cut costs in two areas: customer support and product. Their customer support is made up of Indian people who speak/write English poorly and they are not competent enough to solve problems - nor do they care to solve problem (eg, 5 months of hunting and still no refund). As a result of the poor language skills, communication is poor, which then leads to misunderstandings, followed by unresolved problems and unhappy customers.
Management at Dell don't seem to care; I guess Michael is busy golfing. I think perhaps this is because their main consumers are corporations who buy their products on subscription accounts. This has brought Dell to be lazy and negligent, and I for one will never buy a Dell product in my household or in my company.
I truly hope they go out of business, because as a CEO I don't believe they deserve to be in business treating their customers with such impertinence. I also highly recommend they move their customer support team in the US. I will NEVER put my customers through such suffering. The way I see it is that when a company moves their customer service team to India, they are literally saying "We don't give two dust particles about you, the customer!" - saying it with a smile. Mark my words: India, is the elephant graveyard of customer service. You send your customer service there when you want to kill it.

Hi. Have been Dell user for a long time. Bought their laptop and it was very slow and had issues loading up from day 1 after hours on phone calls and 8 hours with their tech dept with no solution. Their tech dept is in India where there is no concept of customer service. I would highly recommend not buying dell.

Be aware of the latest scam – Indian people representing themselves as Dell employees telling you have a virus on your computer and they are willing to repair it without charging it. They want to give you a rebate for your inconvenience... but they want you to give them your bank information to transfer the monies into their account. Every time you call Dell, Indian accent people answer the phone. You can't understand them with their thick accents and then they talk really fast and it makes it even harder to understand them. These people are trying to take over all of American and we are allowing them to do so. There are so many Americans out of jobs right now. Why aren't we looking out for American citizens first? Any company anywhere Indian accent people answer the phones at businesses. Trump's new policy to close the borders to Indian people makes so much sense.

I bought a Dell XPS 8900 desktop a month ago. Within a few weeks it would not power up so Dell sent tech to replace motherboard. The tech placed the unit on top of a veneer desk without putting a mat under it. Result were scratches and gouges in desk ($600-700 damage). The desktop worked after replacing motherboard until this week when it failed to power up again. After persisting with Dell after the first failure, they agreed to replace it. So far I have not received a replacement and have been down for 3 days. Desktop is used in realty business so downtime is major issue. This is my first Dell product and based on this experience my last!

I spoke with a Dell sales rep via the phone about purchasing a new laptop. I explained that I wanted a basic laptop that would allow me to prepare spreadsheets and write letters. They assured me that the necessary software would be preloaded and the Inspiron 17 was exactly what I needed and then quoted me the price. The laptop arrived without any spreadsheet nor letter capability software. Upon receiving the laptop I notified Dell that the software had not been loaded. The rep told me rudely that since I did not order the software at an additional price that naturally it was not on the laptop. I asked why I would have to order when told it was already on my purchase? I was told that this was my problem and I needed to order. I have purchased several laptops through Dell but definitely the last. I have made it a point to tell everyone I know about how poor the customer service is at Dell.

I purchased a Dell laptop from Best Buy. The laptop had functional issues since day 1. Unfortunately, Best Buy couldn't help at all and had to direct me straight to Dell. I spent hours on the phone with Dell technical support. They attempted to correct the functional issues by removing the Touchscreen capabilities (one of the reasons why I purchased this specific laptop). This did not correct the issues with my laptop. While under warranty, they requested that I send the laptop in which would leave me with a cost. I was unable to do this within the warranty period.
After spending another several hours on the phone with Dell, being transferred countless times, I was told they refuse to further service my laptop unless I pay $200- $300. Even to simply have them turn back on my touchscreen capabilities. The number of reps I spoke with refused to see my perspective or relate to the frustrations I had of having to pay further to repair their errors. I feel completely ripped off, in regards to my money as well as my time. I will never deal with Dell again.

I ordered 3 computers for a small business. I was promised some parts by the sales guy. The computers came in and did not have the parts I was promised. I called and it took over 30 minutes for them to decide that they did owe me 1/2 the parts. The other half was a different department... I was transferred the wrong department; who transferred me to another wrong department; who transferred me to the operator! And the Operator transferred me to another wrong department. I've spent over an hour and still have not resolved the issue. I had to Get PISSED for the first person to correct the first 1/2 of the issues. I was missing DP to DVI adapters, and the recovery media. They wanted me to buy the DP to DVI adapters that I thought I had already purchased (glad they figured out they owe it to me).
Now NOBODY seems to know who can help me with the recovery media. Oh and 1 of the computers came in with corrupt OS. So I can't even use it yet because I DON'T have what I ordered, so I can't just reload it myself!!! I was on the phone 2 days ago (Saturday) and Tech support didn't even have the computers in the system yet, So they couldn't verify warranty. ** Three day old computers are under warranty! Especially with a 3 year warranty purchased. I still have to call back to get the recovery media. They did take care of the non booting computer. They are supposed to send me a new hard drive (though recovery media would have done the same thing)... Just pissed. I shouldn't have to get pissed to get what I was promised. It shouldn't take an hour to get what you are promised.

We are an interior design & construction business company. And our recent experience in using Dell Precision workstation and their customer service has been frustrating. The Dell Precision Tower 7810 (cost HKD 26,500) is Not Stable for using Autodesk 2017 programs. We bought a Precision workstation for 1 month (Start using on 1st March 2017, and shut down on 31st March 2017). It was shut down during an upgrade of Autodesk Revit from 2016 to 2017, the OS system is corrupted. No Hard disk were found. We contacted Dell's technical support immediately (31/Mar, 16:00) and only able to arrange the "paid" on-site support next 10th April 2017 (we paid HKD1200). More than 216 hrs after the shutdown.
We are extremely disappointed with the ineffective and slow response of the technical support that most of the time were wasting in waiting for a reply... Waiting for technician remote us to do testing/waiting to download the OS from the Dell's website as per their technician's instruction (downloaded over 24 hours but still not complete, obviously the Dell website server is not working). Waiting for the technician to arrange an onsite service quotation, then its a quotation with wrong information, and we still need to rush to bank in and prepay before any technician schedule could arrange. Now we are waiting for their technician to show up on 10th April. Dell would only consider to replace the computer because they do not see any "hardware" issue and only believe it's a "software" problem that could be fixed by reinstalling the OS.
We still have another 4 Dell computers to upgrade from Autodesk 2016 to 2017. We are losing confidence with Dell's computer from this incidence. And we felt disrespected during the whole week that we keep requesting to arrange for an on-site support starting from the 1st call last Friday (31/Mar). We are a small company of 6 that were loyal to Dell (all of our 6 NOS computers are using Dell). We are strongly disappointed with the unhelpful, non-considerable, irresponsible, and main point are INEFFECTIVE + SLOW reaction from Dell's support for this specific issue. We will need to upgrade 5 x DELL Computers with Autodesk, Revit 2017 (including this newest one with OS system corrupted).
As refer to the technical support, they described our action of upgrading and reinstalling the Autodesk, Revit 2017 Software as "Mal-usage of computer" lead to the corrupt of the operation system. We are afraid that, Dell's hardware cannot support the normal use of the Autodesk software anymore. We are sorry for the delayed response and support that we cannot receive an effective solution to solve the problem starting from last Friday the first call at 31/Mar, 16:00 until now 08/Apr.
We are losing confidence for Dell's product and service. I can't imagine what will happen and how will Dell response when moving forward we are going to upgrade our software for our Dell computers one by one. We would like to strongly recommend Dell to review the hardware stability and technical response efficiency. No question that we will move away from Dell for our next expansion.

Two stars because the actual people I talked to were very nice. Other than that... Recently ordered a Dell laptop, and the website said that the machine had been shipped and would be delivered by April 6. That was yesterday. After multiple calls to the "carrier" (using the tracking number Dell supplied), I found out they had never received the order. Chatted with customer support for 45 minutes, only to be told that my order was with the business division and I had to call them. Several calls, on hold several times, multiple transfers, multiple hangups or just "disappearing agents," and I find out that the machine is still in manufacturing. Should have it by April 11. I'll believe it when I see it. I've been a loyal Dell customer for years, and I deal with a LOT of online ordering and customer support with other companies. Congrats, Dell, your support is the worst, and I will be looking for different options in the future.

I've always wanted to own a Dell. I bought one (Inspiron 3153) at Best Buy 4/28/16. A couple months later the cursor stopped working. I took it to Geek Squad and they tried to fix it 10 times. They even sent it to their workshop. And I was without a device. I did not have money to buy another one. So on 11/28/16 they at Geek Squad said they could not fix it. So out in the parking lot I sat for 1.5 hours to let India tech could not fix it. So now I had to send it to Dell repair. They put in new hard drive and drivers. Still was defective so I got in touch with Dell Abhishek **. Since then he started to send me fixed other devices and they are all defective. I sent back 2 of them yesterday, as he will not give me a label for the 3rd fix till he receives other 2. So here I am you at Dell have spent many hours on phone and e-mails. I've not had a device that works for 6 months, and my warranty runs out in 23 days.
I'm 71 and have never seen such avoidance of a product. Mike Dell has 40 billion and needs to start spending some back from where he got it the customers. A lemon law would be a good place to start. Then give your techs some authority to make decisions where it is warranted. I've been with defective devices for over 6 months. When will justice prevail at god's throne.
Mr. Dell I'm a soldier as my son and grandson, and fought for my rights to be treated fairly, but now I've got to send my last computer back for service as it is defective for the third time. Your techs answer "buy a extended warranty or you're out of luck." Please stop trying to seek more of these for shareholders and go back and clean up this injustice before you will have to answer to the almighty. I'm limp and tired of all the calls and running to Staples. I need you to provide me with a new device as your techs promised me. I'll take your call at **. I used to put carpet in for Trump and he fixes problems right away. Put yourself in my position, Bill ** servant and ambassador for the king of kings.

I purchased a Dell Inspiron 15t Laptop on 2/25/2017. After the first use, it would no longer charge and the system was dead. After spending an entire afternoon on the phone with Dell's customer service it was determined that I needed to return it Dell for a warranty repair. This required shipping it back to Dell after obtaining a packaging slip for FedEx from Dell. This process took roughly three to four days. Approximately a week and a half later, Dell notified me via email that the part needed was out of stock so it would be a couple of weeks to repair it. A short time later Dell's technician sent an email indicating that they would like to exchange the computer due to delays in obtaining the missing part.
I didn't notice the emails initially as they were sent from the individual technician's email address rather than Dell Customer Service and didn't immediately respond. After discovering the emails, I responded with questions about the terms of the exchange. The response I received indicated that my system was returned to me due to my failure to respond. None of the emails that were sent to me indicated any sort of deadline to respond nor did they warn that my failure to respond would result in my defective system being returned to me.
After receiving the defective system back I contacted Dell technical support to discuss my options and the poor customer service experience. In response, Dell offered to exchange my system for a refurbished system because it had been 61 days since the date of purchase (at this point I still only used the computer one time and it was in Dell's possession for close to a month of the time). I was very upset with this offer and after much discussion and being placed on hold several times they offered to exchange it with a new system, but indicated it would take another 14 business days to execute the exchange. Alternatively, I wait 12 days for it to get the missing part and then I can ship my back for repair. They have given me 24 hours to make up my mind.
I have personal information on the computer that I uploaded during my initial use so may be stuck waiting almost another month to get my original system back. In other words, a computer I'll be able to use the computer that I purchased in February by the beginning of May. Extremely disappointed and dissatisfied with the quality of the system and the customer service experience.

I purchased a top of the line xps laptop model 9560 and max out the laptop costing well over $2000. Had the laptop for about two weeks and found out there was an issues with the mouse and send it in for repair. Two weeks later I got the laptop back saying they replace the mouse pad. The mouse pad was scratch up look like a used mouse they replace it with and the top of the laptop was scratch and the charger was dented and scratch up. I call and try to get a refund or exchange for a new one but they transfer me around like a ping pong ball. Talk to 9 different people who is most likely from India. Said I can't get a refund or an exchange because it was past 30 days. I didn't even have the laptop in my hand for 30 days.
The return department guy even said the 30 start as soon as I place my order. It took two weeks before I got the laptop. Wasted 4 hours of my life on the phone with these people and they didn't help at all. Their return policy and customer service is the WORST! I will file a complaint with the Better Business Bureau if that's gonna do anything but at least we can inform people on not to deal or buy stuff from Dell. Save yourself the stress and headache and stay away from Dell. I am not an Apple guy but after this I think I will consider Apple as I have heard their customer service is top notch.

I have been a loyal Dell customer for many years and recently purchased their Dell All-in-One. It was troubled from the start, with numerous performance problems. Tried with tech support to have it fixed, but it was a waste of time. Nothing helped and new and more troubling problems kept cropping up. Dell tech and corporate both refused to stand behind their product by replacing the unit. They basically told me to go ** myself. Bottom line -- Don't buy a Dell -- quality has declined and zero customer support or integrity. Just my opinion but thought I would make people aware.

Been having issues with Dell since I bought my laptop over a year ago. Their so called support is a joke, all you get is time wasted and constantly hung up on. Rather sad when I know more than they do. They seem to think that if they ignore the issue long enough it will go away or we will just shut up. Had one person tell me within 2 minutes 4 times she "magically fixed the laptop" (laptop was off and never touched it) because she thought it was fixed. Had another tell me to fix the problem just remove the part. Real support ain't it?
Other than that you have to repeat yourself 20 million times (in a 20 minute call or even 6 hour call for that matter nothing but repeating yourself). They just make excuses and find a reason to hang up (although they claim they don't). Apparently their easy out for a hang up is "foul language" which can be the words brain, stupid, dumb or anything they deem they don't like at that moment really? I paid for a warranty and they fail to honor it although nothing is ever their fault. They always put blame on customer.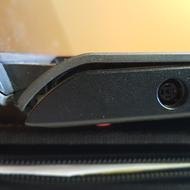 A few months after buying I noticed that every time I lifted the screen, using only the amount of pressure necessary to do so, the casing began to split at the base where the hinges attached. After having the laptop sent to Dell "support" I was told that I had caused the damage and it wasn't covered by their warranty. Funny though, because with some basic searching I found out that this problem is pretty rampant with the Inspiron 7559 model. But of course, just because hundreds of people have the same issue and have even posted photos like mine, it's still my fault and has nothing to do with a faulty design. So after refusing to pay the $160, they shipped it back and the best part is, I HAD TO RE-ATTACH THE ** KEYBOARD. They couldn't even be bothered to put the thing back together again properly. Don't buy a Dell. Just don't do it.

Received my XPS today direct from Dell. That computer should never got past quality control. I followed set up instructions and turned it on. I could not believe the noise it was making. This is my second XPS and the one I bought in 2007 was a good computer. I save my old Dell speakers and 24" monitor so didn't need speakers or monitor on my new XPS 8920. I have had more trouble in 4 hours on my new Dell than I had for 10 years on my old one. I am afraid I am going to have to send it back. Shame on Dell for letting this desktop out of their factory.

Horrible experience. Computer arrived with a corrupted OS which I had to reinstall. Within two weeks the battery broke. I sent it in for servicing but they don't have repair parts for the brand new computer... backlogged which tells you something right there. So, I went on to their service chat and waited for ten minutes for someone to sign on and then not help. They wouldn't even just replace the computer with another working new one. Unreliable, horrible service department, horrible customer service.

I purchased a laptop and a printer from Dell. The instructions said a 10% discount code could be applied after purchase but there was never a place to put the discount code. I completed the purchase and could not enter the code. I immediately contacted Dell's Customer Service online chat and was told after more than 20 minute wait that since I was a "valued customer" I could get a one time credit (that did not equal 10% of the purchase price). I have been a Dell customer for probably 15 or more years and purchased several computers (probably 5 or 6) as well as accessories. Hard to swallow that level of non-service! And I was just recommending Dell to my assistant right before I made the purchase. Won't be making any more recommendations!

In Dec 2016 I bought an XPS 13 9360 with an i7 and 16 GB RAM running Win 10 64-bit. It was quicker to purchase from a 3rd party so I did that, got the machine on Dec 21. Machine booted up and looked good at first, and I registered it, but somehow Dell made me a Canadian warranty holder despite the New York address. I like Canada a lot but they have not been able to correct my warranty. Anyway, within days the machine began to run slowly and bizarrely. Spooling, strange shutdowns, hanging, dropped WiFi signals etc. I called in January and opened a case, (and a second one about a defective power supply which they tried to make me go to the post office to return) and tried to straighten out the erroneous warranty, ran diagnostics and found no HW errors.
Did the same a month later, no HW errors. Went to make a pdf of a page of a 700KB excel file and the machine paused several times before displaying the preview - once for over the 30 seconds. Called 3/25 and got misrouted via Inspiron even though I called the number specified for XPS. Got rep who was surprised by weird warranty mess-up and problems with machine from the call history and offered to let have software solutions group troubleshoot at no charge. (I'd didn't even know known they pay for incident unit.) Puts me through to a really great support engineer in Bangalore, a guy named Shankar. He was patient, thoughtful and quite close to solving the problem, and never said anything payment. However, my cellphone lost the signal.
I called back and was routed to another guy, who initially said he get me back to Shankar, but instead started over to trouble shoot, put me on hold a bunch and then told me he'd do a reset for me. I'd already spent 45 minutes with first tech had been bounced around from mishandled Inspiron call queues a few times and had had enough. I was unhappy and asked to speak with first tech. Was told he'd have Shankar call me back but there would be a charge. I asked to speak with the supervisor, Hemanth. Also tells me there will be a charge.
Why did first rep say it would be a courtesy, never asked by second rep (Shankar) about money. Third guy Mohamed didn't like that I questioned his approach and ignoring previous rep's notes so he tries to hit me with fee - didn't even ask how much. Supervisor (Hemanth) takes same line. I gave up on them and wrote to Dell Fuzail M - asking them to take the machine back.
Tried to do a restore myself, machine wouldn't even do a RESTORE. Called back today, got re-routed through Inspiron again twice, got to software tech, said a $200 fee would apply (I bought the machine in December for $100!) Sent me back to XPS hardware techs (again had misrouting me through Inspiron). Spoke with Marc and then with Jazz the supervisor. They told me it was the software group's prerogative to charge.
This is the most outrageous stickup I have ever seen. For all I know, they ship it with defective software to boost margins by collecting a $200 fee to allow me to use the machine that I bought. I had bought Dells a few time before for employees, but it's my first time for myself. When they messed up the warranty record and couldn't fix it in January when I called three weeks after I got the machine, I should have known. What an unprofessional organization. What a mistake. To demand an additional $200 on top of $1700 already paid is just outrageous.
Dell Customer Service Company Profile
Company Name:

Dell

City:

Round Rock

State/Province:

TX

Country:

United States

Website:

http://www.dell.com/