Consumer Complaints and Reviews

I purchased a Dell computer this Summer June 2016. It is the 2 in 1 Inspiron. It was the last one on the shelf so I got it at a discount at Office depot. Shortly after my purchase my battery died and my computer stopped working. I called Dell to get a new battery which they did NOT give me for free so I had to purchase a new battery (October 10 2016). They told me that I would get a new battery later that week (Thursday). It has been countless calls to Dell since then several times transferred to several different departments and several times when put on hold put back into the menu options. If I am lucky to get to the order department they cant seem to find me by the order number most times. However customer service or other departments can find my order. They can't seem to find a way to give me my product or tell me when I will get my product. I get different dates for my expected shipping and delivery. No emails on when it is shipped or delayed.
As a customer I do not think it is wrong to expect that an order should arrive in a timely manner. Three weeks going on four weeks is not timely nor is not alerting customers of delays good customer service. Companies that have good customer service thrive. I can see why Dell is not one of those companies. I am convinced that Dell is running a con job. They take your money then never send you a product. Give you a run around on the phone and never produce anything. If Dell isn't careful it would not surprise me to see in the news one day soon a class action suit.

If I can give them negative stars, I will! I called the customer service, they transferred me 3 times without solving problems. I was talking to the payment department representative, he could not solve my problem. So I asked to talk with their manager, he said sure then transferred me back to the main menu which was the auto reply! Oh my god! They are sooo rude, mean, useless, helpless.

I used to buy PCs and Servers from Dell years ago when I was General Manager at an industrial manufacturing firm. The reasons we used Dell was product quality and excellent customer service. A few days ago I ordered a new desktop PC for my home and was promised next business day delivery. Not only did I not get delivery next business day, but I have yet to be notified when this shipment will arrive. Not sure what's happened to Dell since I did business with them in the past, but their customer service has clearly deteriorated. Calls and chats are frustrating. Seems obvious that Dell has outsource customer service overseas to a mostly unreliable vendor. If I ever purchase a computer again, it will be on Amazon who, in my experience, has excellent and reliable service and delivery.

To start out with, the first agent I spoke with hung up on me when I insisted that a failed right speaker on an XPS 15 9550 laptop was not Windows problem but instead was a hardware issue. The next person after 2 hours troubleshooting finally agreed. Was promised that I would receive a pre-paid Fedex label in a email within 24 hrs. 7 days and and 7 calls later including a 'Supervisor" and a so called Escalation team member I am still waiting for that label. They set me up 2 times by first offering to have Fedex would bring the label when they picked up my boxed unit at my house on either Friday or Saturday. I waited at home on both days. No Show.
I then was guaranteed I would have the emailed label or Fedex would be here between 9am to 12pm on Monday. Again like a fool I again waited. Still no email or Fedex. I replied to an email from escalation team and cc the supervisor and after repeatedly giving them the hours I can be reached. (Can't take calls at work.) So of course they call me outside of those contact hours when I am at work. Planning to send registered mail to CEO of Dell to see if that matters to them or if they are condoning this stalling strategy to delay Warranty repairs.

So about two weeks ago I ordered a new Dell Alienware 13 with two day shipping. I patiently waited two weeks for it to arrive. I check online and it still has not been shipped. So I contact customer service and they didn't know what was wrong and said my order wasn't processing. I got no email or phone call to be notified of this. I spoke with three different customer service reps and they all told me something different. Dell is lacking in their back end. I paid nearly 2000 dollars and hours speaking with customer service and did not get my problem resolved so I just canceled the order. Save yourself and the headache, if you're buying a Dell or Alienware computer don't buy it from Dell.com.
How do I know I can trust these reviews about Dell ?
612,345 reviews on ConsumerAffairs are verified.
We require contact information to ensure our reviewers are real.
We use intelligent software that helps us maintain the integrity of reviews.
Our moderators read all reviews to verify quality and helpfulness.
For more information about reviews on ConsumerAffairs.com please visit our FAQ.

The last 3 PCs that I ordered for our office arrived without Microsoft Office License Keys. This seems to be the norm for Dell. It wouldn't be that big a deal if they would email a key but they won't do that. You have to wait for them to ship it which could take 3 to 4 days. This creates a huge problem in that the PC is virtually useless in our business without Outlook, Word & Excel. Extremely annoying.

Within about 2 months of owning the laptop it started deleting the typed texted and closing out of any application. Called, did a factory restore. Problems continue when I call. They tell me the same run around that at 1st it was the software. Then they told me it was the keyboard. I tried to remove it. It was obvious I would break the computer if they tried to force the removal. They told me a return authorization was coming. They never sent it. Called to follow up, gave me the same run around and after 30 minutes they hung up on me. Wow. I thought Dell was the Cadillac on computers. They are horrible. If I calculated the time I have spent trying to fix the computer and spent way more money trying to fix it that the laptop is worth. It's obvious management is tell the reps not to send a return authorization.

I bought an Alienware computer from Dell. I paid an extra $50 to have it shipped within a business day. After several calls to Dell customer service and a lot of headaches I decided to just cancel the order. I waited a week for the computer to be custom built, which is a ridiculous time, for them to tell me that they have no idea where the laptop is. I went out of my way to create an account here to warn everyone about purchasing Dell online. Save yourself the headache and go to a Best Buy.

I purchased a Dell Desktop computer a little over a year ago. The computer died two weeks ago and we took it to Geek Squad at Best Buy; in which they said, the hard drive went bad. For a week straight, we have called Dell multiple times and have been hung up on and are only allowed to speak to reps in India. I have requested to speak to someone in the United States and have been told, no. They have been super rude to us and mark my words, after this horrible experience, I will never purchase a Dell computer again. I urge you not to either. I understand that things can go wrong but stand behind your product and replace it, instead of urging me to pay more money. We are taking our business elsewhere and filing a claim with The Better Business Bureau.

Dell loves to include gift cards with their orders. However, don't be fooled because the gift cards don't arrive till 10-20 days after the order has been shipped. There are numerous times that I have NOT received my gift cards and it is like pulling teeth to call Dell to issue the gift card to you. Expect to be put on hold for HOURS with Dell and expect to be transferred to different departments time and time again when you call their customer service number.
The website always has glitches and good luck getting an order canceled and having your money refunded to you. I'm at two weeks and still waiting. They've already wasted countless hours of my life that I would never ever get back. I wouldn't bash their products because some of their products are actually very good. However, if you have a problem with one of the products or orders - good luck getting through with their customer service.

Dell Laptop Inspiron 3000 - Purchased product 60 days ago and keyboard is not working correctly. Spent 6 hours on the phone with technical support to determine device needed to be sent in for repair. Requested refund, was told needed to make request within first 30 days otherwise they could not help. Will now be without device for 2 weeks or more, not sure if device will work correctly when returned. Should have listened to other reviews and never purchased product. Will never purchase again.

Purchased this tablet directly from as a Christmas gift to my son. So far it has died 4X. I sent it back for repair 3X and it has gone bad again. Same issue each time. The unit just dies. It won't charge or respond. The jack that the charge cord is plugged in to is a sloppy connection. I have asked the Dell customer service people to exchange the problem tablet for a new one. They refused say that it wasn't authorized. At this point I am just fed up. I intend to scrap the tablet and purchase a new one from another manufacturer. After this experience with Dell Customer Service, I will never again purchase or recommend Dell products. The quality is less than poor and they don't stand behind it.

Dell Customer Service is designed from the beginning to confuse and keep the consumer from getting real help in a meaningful way. After purchasing a computer (1700) from Dell with an extended warranty, I found the computer locked up after Microsoft updated the software. I was told at time of purchase that if there was any problem with the computer they would send someone out to repair. I called Dell and they said that they only do this for hardware issues. I asked to be escalated as the communication was impossible.
Once I got through with someone they simply said that someone would be calling me back. Reality, they call in the middle of the work day and I can't get off of work. I started calling Dell at 6:00 pm and have called in 5 times. Each time I am on hold for 5-10 min and then a computer voice comes on and says I can get a call back during the day, again while I am at work! This is the worst customer care company I know off. Please save yourself the hassle and DON'T BUY from these people. THEY WANT ALL YOUR MONEY, WILL NOT SUPPORT THEIR PRODUCT AND WILL LEAVE YOU HOLDING NOTHING OF VALUE. Thanks.

Got a new laptop for the child and it is broken in less than 45 days. The dell representative determined it needs to be replaced due to motherboard issue. The person can barely speak English and keeps reading through a script with no solution. Upon insisting to get a supervisor and wait for about 90 minutes, the supervisor pretty much repeats the same thing and says "we will repair it and you will not have a laptop until it is repaired." Asked for a replacement or a loaner which they don't accommodate. Their solution is to "don't you have a alternate device for kid? Give the kid other device." If I have multiple spare devices, why would I buy this piece of junk? The guys are horrible and provide no value as a customer. My advice is not to buy these devices which obviously break within few weeks and you get a runaround.

Waited over an hour to get my 2 months computer fix. Some broken english guy, very slow and rude told me that was going to call me back in an hour. Never ** happen and very upset. Waited 2 hours and late for work. I ended paying $125.00 to get my computer fixed because I need my computer to work. SUCKS.

I have dealt with Dell's customer service on multiple occasions. I purchased a tablet last year from the Dell Outlet. Right away, the tablet was showed in photos with the keyboard. But, that wasn't included in my purchase and cost me an additional $250. After threatening to send them back the tablet, they agreed to sell it to me for $100 or so. Since then, I've had nothing but trouble with this tablet. It has been sent into Dell 3 different times for repair. I've had more problems over the last few months. After HOURS of talking with customer service, I was routed to the Corporate Support Reps which are still in India. After over a month of dealing with them, they finally agreed to send me a replacement tablet.
They kept claiming that I needed to send it back in for repairs for a 4th time. I explained that this is absolute insanity to go down the same path as before and expect a different result. They finally agreed to send me a replacement. The rep took over a week to tell me that the replacement wasn't available. Then, it took another week trying to find another solution. He finally got back in touch with me (after I told him that if he didn't I would file a claim in small claims court). He said he could send me a comparable tablet. Now, I've waited 4 days without any update. The rep claims that the new tablet must be built and that he is waiting for it to become available.
He gave me a Dispatch number. When I asked what that number was, the rep told me to ignore that number. He then sent me an Exchange number to track my replacement. Once again, that number gives me no information on any of their web pages. I emailed my rep again, and he told me to ignore that number as well. It has now been 4 days since he told me that the new tablet would be shipped out, and I'm still waiting. It's been over 3 1/2 weeks waiting for a solution to this issue. Their customer service reps are absolutely horrific! They speak VERY broken English and will hang up on you if you complain about them. Needless to say, this will be my last Dell product.

On Sunday, September 25, 2016, after an update from either Microsoft or Dell, my HP Officejet 6500 printer quit scanning and printing. On Wednesday, September 28, I called technical support that I purchased for 3 years (as of December 2015) and he took over the computer remotely but could not correct the problem after almost two hours. He said he would call me back the next day between 6:00 - 8:00 PM the next day.
A technician called me back the next day and could not fix the problem so he restored my computer back to September 24, and said it would take about 2-3 hours and he would call me back on Friday at the same time. (6:00 - 8:00 PM). Well it is Friday and no one called. This has happened in the past and I am just sick and tired of paying for something and they don't live up to their agreement.
I called Dell back and said I would like to make a complaint and they gave me 866-795-5597 to call and make a complaint. Finally, someone answered and we had a brief conversation and when I said I would like to register a complaint, all of a sudden he said we were breaking up and couldn't understand what I was saying. When I said, "Can you hear me now?" His response was it looks like we have a bad connection. When I asked him if I should call back on the same number his reply was, "Yes, that would be fine." I repeated the number to him and he agreed that was the correct number to call. When I repeated I had a complaint to make, again, he said the connection was bad and couldn't understand what I was saying and hung up on me.
What a joke, just didn't want to help or hear me. When I called back, I got tired of holding on for 10 plus minutes so that is why I am writing this complaint. In February of this year I purchased another desktop from them and it was a lemon. It took me almost 8 weeks to get my money back and that was through numerous calls and complaints. This is the last computer I will ever buy from Dell either direct from their company or from a computer store. I am done with them.

I purchased a new Dell laptop on 02 Jun while I was in Florida and a month later after I return to Germany with the laptop I began to have power issues like it not turning on immediately when the power button is pushed and turning off on its own. The issue happened a few times but eventually the device would become operational. However, on 19 Sep a few days after we returned to Florida the laptop turned off on its own and would not power back on. I called tech support and they talked me through getting the power back on then did a remote thing and told me I should not have any more issues. On 23 Oct it powered off on its own again and I called tech support and they talked me through getting the keyboard to light up but not the screen and there is an awful load sound that the laptop gives off now.
According to tech support there is a power issue with the laptop. So the laptop is no longer working. My options according to the representatives are to purchase another service for someone to come fix the laptop, which to me is crazy since I have only had it for 3 months and paid in full for a device currently not working. My other option is to send the device off to be repaired and I was informed I will not have the device back before I depart to return to my duty station in Germany on 07 Oct.
My third option is to wait until I return to Germany to find a dealer there to repair it. My 10th grader needs this laptop daily for school work. I cannot afford to lose days of him not having a computer. I don't have the luxury of not having a working device for days that is why I purchased a new Dell thinking I was going to get quality. I cannot send the device away and not have it back before I return to Germany. I cannot wait to return to Germany to get it fixed because my son needs it for school. I cannot have a device that is going to stop working during another of my travels to whatever country I am in. I think it unreasonable to expect me pay additional money so recent after initial purchase to have a working device, I purchased in June.
Due to my excessive traveling I prefer to have a defect free device so my son is not placed in this predicament. I expected a device that is operational for more than a few months after I purchased it. I was told by a Dell rep in India I believe that I should have purchase a better extended warranty because one cannot predict how long the electronic device will operate properly. The representative said he has seen laptops out of the box on day one not working so no one knows.
I think it's a disgrace to tell me there is no guarantee that I will get a working device that operates for any length of time so I must purchase an extended warranty. I should be able to rely on a new laptop to work. Chiranjeevi **, Dell | Advanced Resolution Group, Phone +1 800 624 9897 Ext. : *** was the person I spoke to. I filed a BBB and he responded to me to tell me regardless of who I contact he is the only person that will communicate with me and there is nothing different he is going to do.

First of all, I had ordered a laptop 2-1 from Dell, but it was a real fight! First I was promised something which was not given. They tried to remove stuff from the quote without telling me, AND lied about items that I would receive. (Around 8H!) 3 weeks later, I called to confirm the item and IT WAS CANCELED WITHOUT ADVISING THE CUSTOMER!!! More yelling at Dell's sales team and customer service... FINALLY, ordered ANOTHER laptop at the same price, $** and was "PROMISED" a cheap speaker. I call back and guess what, IT WAS DELAYED! I got mad at the agent and then he says I am ABUSING HIM!!!
Real dumb and useless staff. I will have to wait another week for this dumb computer! I also got 4 year premium with accidental service. I will have to wait MORE THAN A MONTH AND A HALF!!! Do not order with Dell! It's a horrible mistake if you do. Thank you very much Uma (manager), Sauma (manager), Mohamed (agent)... The only helpful person there was Veerat (sales). Did get mad at him but was the most helpful of all! BEWARE OF DELL!

My wife applied for a Dell Preferred Account (buyer credit). She was approved and went ahead in ordering her PC for work. Her order was confirmed through email but was not provided a tracking number. Everything was assumed to be ok. One week later I applied for a Dell Preferred account and purchased a laptop to replace my current one, which is about to die. The next day I log into my account to check the status and it has been canceled. I called their BS customer service department just to be told that my order was canceled because 'the payment method was declined'. I told them that it was THEIR financing! So, they apologized the problem and told me that they would reinstate the order.
I check the status online when I get off of the call and they ordered their top of the line gaming machine for triple the price (not what I had ordered)! So, I called to cancel and told them that I'm sick of its nonsense; "I want everything canceled and my finance account closed." THEY DID EVEN HAVE MY NAME IN MY ACCOUNT, THEY HAD MY WIFE'S NAME! They promised to correct and cancel everything. Two days later my wife tells me that she just got an email showing that after waiting 11 days HER order was canceled! Yet, our finance accounts were not and we are now being charged for 3 computers that are not being shipped out to us!

I purchased a dell 5000 series in the spring. I had it delivered to my office where IT set it. I paid IT since it was personal to do it for me. I use the computer for personal and professional uses. I am an independent contractor. Had the computer four weeks ten days of which I was gone and it stopped working. I do not take the computer out of my home. Spoke to Dell and the vendor. Each said the other responsible. I taxied to office and had IT look at it. They said it was not charging. I taxied home with it. I then rang Dell and had them deliver a box to me for shipping. The doorman helped me pack it up.
A bit short of two weeks it was returned to me at my home. Only the part that was broken, so they said, the a/c adaptor was not returned. I taxied to the office and they charged the computer for me, reinstalled the operating system, and put back in my personal material that they had put on disc. I was not going to send the computer for repair with my financial records nor the firms. Dell did apologize for not sending back the adaptor. My computer now not working fully as I do not want the staff to do things for me if I am not paying them.
I asked Dell because they sold me a defective computer and sent it back without all its parts to pay IT directly. $175. They would not. I was a few days beyond the return period. Both IT and my secretary asked why I had purchased a DELL and not asked them? Seems there are more reliable machines. This is me being furious. Why should I pay for the same thing twice especially since it is not anything I had done? Dell has poor products and sloppy staff. DO NOT DEAL WITH DELL. There has to be a more reliable vendor.

I bought an Inspiron 13 in December 2014. In July of this year, 2016, the hard drive died. I was instructed by my computer tech man to order a recovery disk from Dell. At the same time I ordered a new hard drive. Dell sent me a recovery disk but the one they sent to me was the wrong one and what ensued was 12 hours of my time and at least 4 hours of the tech persons extra time, which I paid for, before we finally got a resolution from Microsoft, also at my expense, for a problem caused by Dell.
I then wrote a letter to Dell about my experience and they did call me yesterday in response. I was not at home and when I called them back today, at the number and with the case number they left for me, I talked with 3 different people before being told that someone would be calling me back. I will now wait and see if this occurs. In the meantime the Dell company drops farther down my list of competent Companies with which to deal with in the future. I am afraid that they have gotten so large that they have reached their level of incompetency.

I purchased this Dell Inspiron 17 5000 series in January of 2016. It has been back to Dell once for what I was told was a motherboard replacement. The unit came back with no sound. I spent 2 hours online with a Dell rep. I will admit he tried to make it work and couldn't. My first mistake was buying this machine used. I didn't think twice about it because it was a Dell and I have owned many. The Dell machines of today are nothing like they used to be. Keyboard issues seem to be very common. They simply use junk for keyboards. Don't ever try to remove it because the ribbon cable has no slack and will snap off the motherboard every time.
I was on the phone with a Dell tech with the new keyboard in hand. He said he would guide me step by step. Once again he failed to mention there is no slack and you must remove the old keyboard a certain way. I discovered that this keyboard had been replaced or previously worked on because one of the plastic tabs had snapped I would guess with someone using too large a screwdriver. To make a long story short, the tech said no worries, it's under warranty and there was a record of our conversation. (Dell lost this record and maintained it never happened) Of course all this happened because they sent me a replacement keyboard.
When I finally spoke to someone else overseas I frankly could not understand this gentleman because of his accent. He kept saying what sounded like "hammer". I finally got someone else on the line. They read the notes and said that I since I sent it in, I had taken a hammer and hit the unit to try to remove the keyboard. This is just nuts... there are no dents, marks etc. I am no tech expert but I certainly know better than that. They said it now needed another keyboard and now a motherboard for well over $400 because it's what they call customer induced damage. They insist without instruction I took a hammer and large screwdriver or crowbar to the plastic keyboard. Once again the conversation simply vanished from their records and they informed me they had over 500 employees in different countries with the same first name. They shipped it back unrepaired.
I went back to the retailer and they worked with me.. sent the unit back and the keyboard/motherboard issue was fixed. Oh this happened in late April and I just got the machine back last week in September. Now they say it may need a part but they feel labor won't be covered. I'm not putting any more money in this unit. I only paid $325 for the machine in the first place. Now I have a unit with no sound and the parts warranty expires in January 2017.
I used to like Dell as I stated but this is not even the same company you deal with today. The service manager of the retailer is coming to my home today to see what if anything he can do. I just say "buyer beware" with Dell and remember it's not the same company which once made the best PC on the market. Being retired I don't have the money to buy a new HP right now but that will be my xmas present to myself. This 17" laptop actually makes a nice paperweight and will be repurposed.

Last September I purchased a Dell Inspiron 5558 laptop, and recently set up a system password that I do not want, so I called "Dell Support" for assistance. This was a HUGE mistake as these idiots refuse to help with anything and keep transferring you to another hold queue (at least 10 minutes of horrid music), which in turn want to transfer you somewhere else, and this NEVER ends. When you FINALLY get an agent willing to help, they want to take control of your screen to do endless diagnostic tests, all while you sit there on the phone with them for another hour. They do request a phone number to reach you if disconnected (which is inevitable), but after the guaranteed disconnect they do NOT call back. This is retarded, and I am sick to my stomach that I ever dealt with Dell now!

I purchased a new Dell computer in March of 2016. I set up the computer and had problems with some of my software working correctly on the Windows 10 operating system. I called Dell and it was a nightmare reaching someone. I was on hold for at least 30 minutes; and when someone finally did answer the response was always the same "You have reached the wrong department. I will transfer you to someone who is the right department". I could not understand what the customer service person was saying because they do not speak English well, and it is hard to understand them.
When I finally got through, I was told that there was something wrong with my operating system, and that they could not assist me UNLESS I purchased a "software maintenance agreement"! I was shocked because this is a new computer I took out of the box the day before I called them. They confirmed that they would not assist me unless I purchased this agreement. I purchased the agreement because I work from home and needed my computer. The cost of the agreement was $227.00, for a brand new computer. They told me the computer came with a "hardware warranty" but not a software warranty. I was engaged, because I work in a law firm and this seemed like the action they were taken was suitable for "class action lawsuit". I wondered if Dell knows that their computers are subpar and rob consumers upfront with these "software agreements".
That particular day, Dell remoted into my computer and was there for a total of 5-6 hours. They claimed that the software was not compatible with the Windows 10 operating system. I told them that was incorrect because as a transcriber, I have fellow transcribers who use the same software with no problem. Actually, I called the owners of the software company and they use the Windows Operating System. Well throughout the evening the first customer service person I was working with left, without informing me, and I emailed them and found that another woman was handling my issue. She emailed me, and each email contained so many typos and bad English. I thought to myself that as a company, that Dell has hit the skids with its customer service and its subpar computers.
I use to hold Dell us as an outstanding company with an outstanding product. However, with this last purchase from Dell, I have changed my mind. I think the customer service people are incompetent, and I also am unsure how competent the technicians are. I think they are an underhanded company with underhanded fraudulent sales techniques. This new computer now has issues, and the computer now is a week old; the CD/DVD drive gets stuck when I try to close it, and when I turn on the monitor, I have to repeatedly press the button before the monitor will turn on.
All in all, I will never purchase another computer from Dell. I felt that they robbed me by insisting that I purchase a software agreement BEFORE they would assist me - even though this is a new computer. I have issues with companies who use foreigners to handle their customer service departments. Calling Dell is a total nightmare, and the music that they play while you are on hold for 30 minutes at a time is extremely TOO loud. I called my supposed "account representative", they NEVER called me back. I want my $227 back that they insisted that I pay.

After waiting 8 years to finally be able to treat myself to a gaming laptop, Dell has definitely been the worst letdown. After having my first credit transaction denied (my fault for assuming my available credit would open up so soon after paying off my card), my order was put on hold and then cancelled the following day. However, for some reason, the next day a transaction went through anyway and I was left with a $1200+ pressing transaction that shut out available credit on my card. Strike One - why charge my card after you cancel my order?
I called to ask about said order and was finally transferred to a sales department after asking the same question of "why has my order been cancelled if my card was charged?". It was suggested to me that I simply re-order my product. After asking MULTIPLE times for reassurance that my order would NOT be cancelled because DELL was still holding on to $1200+ of my money for an order they cancelled, my rep (Meghana **) told me she'd make a note on my order to keep it on hold until I receive my money back from Dell so I can give it right back to Dell.
The order was put on hold the following day, and I was told by some other random Indian person on a Canadian number (note to Dell, when you outsource your customer service, you're sending your customers the message that you care more about your own comfort than you do about the support you provide) that my order was going to be cancelled soon unless I called Credit Support which, according to her, was closed for the day. Strike Two - Did you read the note? Was the note ever there?
After being transferred, I explained my problem for ten minutes until I was told I'd been transferred to THE WRONG DEPARTMENT, I was put on hold for TWENTY MINUTES and then HUNG UP on. Strike Three, but I wasn't willing to give up. I can be patient for a bit longer as I'd been waiting 8 years already. I called Credit Support myself and was speaking to an agent WITHIN FIVE MINUTES. Strike Four.
I told my story again and was told, again, that a note would be placed on my order: "Dell took this guys money and then cancelled an order, so he needs to wait to get his money back before we can take it from him again. Please don't cancel his order, there was a sale going on and it was the only time he could afford this product."
Guess whose order got cancelled THE VERY morning Dell FINALLY refunded the money from the previous order they cancelled? Strike Five. Oh, and then Megjana called because she clearly wants her commission, and instead of apologizing about this whole fiasco, she tries to make me spend my money AGAIN. Strike Six.
If Dell actually had a real Customer Service department, I'm sure things would have worked out. This was a simple credit issue that could have been resolved with proper communication. I'll be taking my money to a company that cares, not one that believes it's okay to provide the bottom of the bucket for top of the pack prices. (I don't even know if a real Dell person will read this, but I'll be posting this anywhere I can so people know how terrible Dell Customer Support is.)

Purchased a Dell computer with Windows 10 last December at Costco and have had nothing but problems. First it was the drivers. Contacted tech. support and after months (6) of having driver issues finally has one customer service rep. resolve most issues. Then the power adapter connection broke again. Contacted customer service, told me it's not covered by warranty. Paid the fee, sent the computer in for replacement of connection and now 5 days later cannot get the plug to connect into the computer power connection and cannot charge the battery. I will never purchase a Dell nor recommend one.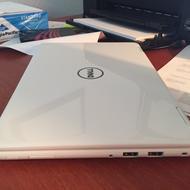 Just contacted Dell for help with my Inspiron laptop 3000 series purchased August 1, 2016 -- I've been using it for 3 weeks. The power button appears to be jammed. They had the nerve to tell me this was "normal wear and tear"! Unbelievable! It's a shame they force you to become adversarial and hostile -- is this because their offshore call center employees have so little authority to resolve problems? (Note: I don't have a PDF invoice to attach) Dell Purchase ID: **.

Talked into buying a premium warranty which promises 24/7 support. Well, you may actually be allowed to call 24/7 but actually getting someone to follow up is another issue. Very POOR communication. Left waiting for hours for technician to call/arrive. It doesn't take long to call and say "running late" or even request another time. And don't bother calling the technician, the number goes straight to voicemail and I doubt anyone checks the messages.

Dell has absolutely NO customer service but they get your money upfront. Dell has your money while they feed you non-descript BS about where items are in the supply chain but I can tell you where they aren't sitting... in my office or Dell don't know, who is accountable to get the items to your office!!! If your business is reliant on computers as the cornerstone of business (most are) then you need to allow at least a business quarter before you'll get the equipment and therefore manage your cash flow appropriately and your IT appropriately. This is unacceptable in 2016 to accept payment of product without knowledge of item delivery. Dell customer service is Teflon, the organisation doesn't care and they have set-up an extremely clever system that you can't speak to anyone who will be accountable! I will start to publicise my experience on social Media very soon.
Dell Customer Service Company Profile
Company Name:

Dell

City:

Round Rock

State/Province:

TX

Country:

United States

Website:

http://www.dell.com/