Consumer Complaints and Reviews

I bought a new ZPad Z500 from the ASUS website and received a junky old defective ZPad. ASUS claims I didn't buy it from them so they will not refund money they didn't receive. I have screen copy where I bought it from ASUS and Plus an invoice from ASUS. I have spent over a week trying to get out of this quicksand trap. This destroys my trust in buying online.

So, my friend sent in his motherboard to ASUS to have them repair it. He is COMPLETELY computer illiterate. He doesn't even know what a CPU is. So, he detached everything he saw attached to the motherboard and sent it in. He was unaware that his processor was sent in still attached. When he realized he couldn't pay the $120 for the motherboard fix (They swore it was under warranty, then changed their mind once they got it. Probably an attempt to siphon what money they could), he paid the shipping to send it back to his house. Processor wasn't there. He didn't even know what it was. So, he called me. I determined the issue.
He called ASUS about getting his processor back. They said pay our shipping again or we'll destroy the CPU cause they "dispose of any property that isn't ASUS brand if sent in", despite the fact that they removed it from the motherboard, so they KNEW it was in there and just had to slap it back in when they sent it back. Argued about it, I contacted ASUS about the issue. Rep SWORE up and down he'd solve it and email updates. No updates sent. Friend called them today, they said they're going to or have already disposed of it. Because it's their policy. No working with him, no understanding, just told him to ** off. That is beyond unacceptable from a company. Beyond. I used to buy ASUS products, but I'm officially boycotting them and spreading this everywhere I can so everyone knows who Asus is. I'd never buy from them again.

First of all let me state that the fact the time to create accounts and verify emails to write a review says something on its own. I had a problem with my graphics cards. It was a simple driver issue as it turned out but I found that out after spending 3 hours on customer service with Nvidia. I was extremely rude and despite that the guy stuck with me and helped me resolve my issue. If it was me on the other end of the line I would have hung up. Great customer service.

Horrible warranty service. I purchased a motherboard z170i pro gaming in 2015 and it worked fine for the first year. It failed and I sent it back to Asus for warranty repair. They rejected it claiming that there was no serial number on the hardware. I asked them if they checked under the cpu heatsink mounting clip, and the still said that there was no serial number. They rejected the claim. After receiving the motherboard back, I removed the heatsink mounting clip and viola -- serial number label. Despite multiple explicit requests, they failed to look for the serial number and instead chose to reject the warranty because they couldn't find a sticker. They have no interest in taking care of customers.

I opened my new $250 Asus laptop up when it arrived hopeful that it would serve the basic function of typing documents and surfing the web. I synced it with Verizon Fios internet and it took about 30 seconds to open my first web page via Earth Link. Other pages would either load in 5 seconds or take 15-30 seconds to, occasionally a minute or more. I downloaded Firefox and same deal. These were basic pages like google.com, FB, anything! I figured it could be the internet. But my girlfriend's MacBook worked fine. My phone worked fine, my Kindle Fire worked perfectly!! So I went online and found that many people had this problem and that there were tips to erase the bloatware. So I went line by line and looked every program up and erased the unnecessary ones.
It seemed to help but only marginally. I contacted Asus and they said that for best speed, to use a LAN line! Well, I don't want to use one, that's why I have a laptop!! The nostalgia of 90s America Online isn't cute! And if slow to load web pages wasn't bad enough, it can also take a similar amount of time 15-30 seconds just to open a folder or document offline. After about a month my Asus laptop froze. I hoped it would be a fluke... a couple weeks later, it did it again. Now not quite three months from purchase, it freezes a few times a week regardless if I power off after every use (twice a day maybe four hours total). Sometimes it freezes when I'm just typing offline. The only truly redeeming qualities I can think of are that the battery does last four hours unplugged. The sound is pretty decent and volume is good for a laptop.
Even if this laptop didn't freeze and loaded pages as well as a $40 Kindle, it's not a very good laptop. The keys are clunky and unsophisticated compared to my seven year old Toshiba Satellite it replaced, there's no key backlight which means that if it's cloudy out and you're not near a window, you have to turn a light on. And though there are a dozen bloatware programs, there is no document program (a first and I've had laptops from 2003) so you have to download one. I got AbiWord which was one of the only free programs without bloatware or having to register.
Asus. If you can't make a $250 laptop that works, why make a $250 one at all? You have permanently ruined the brand for me. Perhaps your more expensive machines work well. I will never know though as I could never in good faith buy another Asus brand. And as for returning. I know how this works; they receive it, connect to internet LAN and it works for a minute, doesn't freeze and they send it back saying nothing wrong. So, dear reader, save your money and get a $4-500 machine from another company that works... or just use your phone, it will work better!
How do I know I can trust these reviews about ASUS?
792,868 reviews on ConsumerAffairs are verified.
We require contact information to ensure our reviewers are real.
We use intelligent software that helps us maintain the integrity of reviews.
Our moderators read all reviews to verify quality and helpfulness.
For more information about reviews on ConsumerAffairs.com please visit our FAQ.

I bought a router last year in November and submitted a $20 rebate request to ASUS. I checked my rebate status and they have received everything and was processing my rebate. I have never received my rebate so I submitted a Customer Service request in March. A guy, Robert, emailed me Mar 9 and said he would follow it up for me. He was so polite so I waited with high hope so I thanked him. I never heard from him again. So I send him another email Mar 27. He said he was still waiting for the Accounting to respond. Again I never heard from him. I sent another email May 15, but no response at all this time. I would never buy Asus again. Not that I don't like their products, it is a company I can NO LONGER TRUST.

I bought PadFone about 3 months ago for my daughter. She broke the charging port recently. Tried to get repaired local store. No one has the part then spoke to ASUS customer service about 2 weeks ago. I was told it's not in warranty so I asked cost of repair. They couldn't figure out. I have been hold more than 30 minutes in phone. Finally she told me she will find out the price and give callback but it never happen. Called this morning spoke to another guy holding about 36 minutes. He couldn't help me. He pass to his supervisor. He wasn't helpful. His name was Kimani. Request him "can you provide me just right part," no for this device he was unable to help me. I also have laptop from them. From now I feel like I'll never use their product anymore. Model no. T00SP. Serial no. E9ATCY01D411

I have been using ASUS laptop "Asus ZenBook UX310 13.3" FHD i7-7500, 8GB DDR4, 256GB SSD, 9" for last 6 months now. I lost display of my screen at least 5 times since then. 3 times it just came up, the other 2 times battery was leaking and motherboard crashed. Repair center takes around 10 to 15 days and sometimes they ship out of country for repair. WORST EXPERIENCE EVER. I have following words for the product: Horrifying, Terrible user experience, Totally unreliable product, Makes you angry and frustrated. They are trying to imitate Apple in look/feel and weight but real substance of the machine is completely missing. My 700 dollar HP machine is far better than this 1500 dollar piece of crap.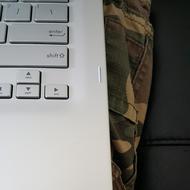 Have an ASUS 2 in 1, it's about 2 months old. It has never left my house. One of the cover bumpers fell out and is missing. I contacted ASUS by telephone AND by email. They want me to send in my computer to replace the little rubber piece that goes in the slot... REALLY?!? They WILL NOT send the part so I can just pop it back in. I cannot find the part anywhere online to replace it myself. I need access to the data on my computer. I shouldn't have to buy another computer so that I can transfer the data and have access. This is completely unacceptable. I WILL NEVER BUY ASUS AGAIN. SHOPPERS BEWARE, ASUS QUALITY, POLICIES, AND CUSTOMER SERVICE SUCKS.

ASUS 10" Tablet problems - I purchased my tablet in August of 2016. I have had nothing but trouble with it. I sent it to a repair facility in California in December 2016 at the cost of $17.00 to be repaired. 12 days later I received it back with no information about the problem, with only the words "not an ASUS program". No information about which program it was or what was done to fix it. It worked for one access and quit again. On 2-1-2017 I had to call tech support and found out it had a bad wireless driver. I sent a letter to ASUS in Fremont, CA asking for a refund as this tablet has some serious problems and I don't have the desire to call tech support all the time. This letter was sent on February 7, 2017 and I have not hear from them. I will send the tablet back when I receive a refund. I will not buy ASUS again. I paid $321.00 for something I can't use.

ASUS mislead me with false warranty. I wore the Zenwatch 2 for 6 wks. The power button fell out. I sent pictures and contacted ASUS. They said, "Send it to our repair shop" ($30 in shipping, and 4 weeks later). As of yesterday I heard nothing, the webpage only says item received. I talked to 4 people with a total of 4, yes 4 hours on the phone. Only to find out that while the terms of the warranty, that is on the website, says my damage is covered under warranty. The customer service guy said "No - cause yours was misuse." It's a 6wks old watch, with not one scratch or mark on it. "How did you determine it was misuse and not poor workmanship", I asked. No answer given. We are getting to the 4 hour mark now and the last guy I talked to said, "The watch physically cannot be fixed and has to be replaced and ASUS doesn't do that so, you don't have warranty." So basically if the concern is fixable, then it's warranty.
If you're in my situation, where you have a 6 wk old watch (worn by a lady that works in an office) and the power button falls out because of poor workmanship, you have no warranty because the item itself cannot be fixed. So I assume that ASUS has made the first unwearable smart watch - "meant to be left in the box" should be their slogan for their watches. So how do say they mislead you, you ask. Well I sent pictures in to ASUS and had multiple email conversations with ASUS regarding my concern. I was always straight forward with my concern. The crown (AKA power button) fell out. So if they had the pictures and knew my concern and knew it wasn't going to be covered under warranty, then why did they ask for me to mail it to them. I could have gone back to the seller at that point, to see my options. The fact is, they were super fast and compassionate on the emails while I had the watch in front of me.
Then everything changed after they got my watch. Poor communication and run around is all I am getting now. One person is saying I have to pay for the work but will not tell me how much, I have to pay first with a credit card. Then the last guy says, "Well it cannot be fixed and needs to be replaced." So is my credit card going to be charged for a new unboxed watch? Entrapment. Buyer please be aware.

I bought this ASUS notebook, style is good but quality is poor and so is the warranty. I opened this twice and I can see a cracked line across the screen. Never dropped. Got for a gift for my 7-year old niece. Cracks not included in warranty. I wonder why it cracked so easy like handling eggs. Very poor quality, invest on something great. I have a MacBook... excellent for anything you do. ASUS cheap and bad quality overall.

It was time to build a new PC. I have used ASUS motherboards since their first year making consumer motherboards. Up until now. Using a new Intel 7700K and a 270 chipset I picked up this board first: ASUS Hero IX Round 1: Motherboard would not post, contacted ASUS support and walked through troubleshooting. In the end I had misread one number of the new Corsair memory. Alas, the part number for a 16GB kit should work, however the same 8GB DIMMS in a 32 GB was not on their QVL. Thus, wrong memory. Error Code CC (which is not even listed by ASUS).
Round 2: Purchased 16GB Kit that matched their QVL. Using 1 8GB DDR4 DIMM everything was fine. As soon as I placed the second DIMM nothing. Error Code 55 (This is listed). ASUS Resolution was bad motherboard. I went through this exact scenario on the ASUS APEX and the ASUS CODE motherboards. I could get 1 or 2 DIMMS to work but never all 4 slots. The last time on the CODE was the last straw. IT was a 5 minutes conversation, no troubleshooting and the tech said well all the parts match up. We will RMA this for... I said no way, not buying it. Rather than troubleshooting, even anything basic like asking me what error code I had, the Tech proceeded to argue with me. I asked for a supervisor. 1 hour later, still no supervisor. I am done with ASUS forever.

I was hesitant to contact ASUS customer service after reading the negative reviews online. I even went to the local PC/phone repair store to pay for the repair myself. But I decided to write to ASUS and was pleasantly surprised when JayVee said that my damage was covered by their accidental damage repair policy. Still I was a bit hesitant but JayVee answered all my questions and assured me that the repairs would be processed at no charge. I sent the T300 Chi to ASUS with a prepaid FedEx label they provided and within 2 weeks it was back and as good as new. I think the service was great and I would recommend ASUS to my friends.

Well let me tell you what happened when I bought a brand new Asus G7 series last year which I bought 08/04/2016. I bought this due to needing a better notebook, however after about four months later it had wifi and ethernet connection problems. I could not connect to the internet due to it not working. I tried to connect to other routers both ways and troubleshoot; which was unsuccessful upon trying to. Not to mention some of the windows started to randomly close out even though my mouse pointer wasn't near them. I was unable and had to contact Microsoft tech support trying the command prompt by trying to reset the IP. It didn't work and the first tech support sent me to another who told me to do the exact same method. I told him I did and it didn't work.
He then said for me to go through another type of step in the command prompt and also tried to sell me products in the middle of the session. If you're wondering no this wasn't a scammer. It was a legit tech support employee of Microsoft; not a random phone call or some random number I called. I double checked. In the middle of the process of getting help to try to restore my wifi and ethernet cable he cuts me off the line. I was left there angry and pissed off now having no other choice, but to reset my computer to factory settings. I had to reinstall my programs I use which the computer seemed to work fine; till about hardly not even a month or two later the same thing happened AGAIN!
I had to reset my entire computer again to fix this issue. Seemed to work fine as before, and I had to create a restore point. But again the problems didn't stop there. When I turned on my laptop it had a black screen on it after showing static looking misplaced pixels on the screen. It was on, but it wouldn't show the desktop. So I turned it off and back on which actually worked? But it still continued to happen off and on as well as over and over again. Then it had a power issue with the battery which I looked up on how to fix the issue. It said to remove the battery or push the reset button on the battery. I couldn't do that on this G7 model, because it didn't have an option to do that. After that it's wifi had ANOTHER issue again. This time the signal was too weak that I was unable to connect to the internet at all.
I figured the ethernet had the same issue the wifi had. I got tired of the issues and brought it back to the BestBuy I ordered it from. The employees at the returning desk told me it was overdue 15 days so I couldn't take it back HOWEVER the Geek Squad manager Ryan there told me they could send it to the manufacturer after I told him the issues. So I got a report from them and decided to wait and see, and got an email on Monday so I checked and called the 1-800 Geek Squad number. When I talked to a Geek Squad employee about where my laptop was; as well as seeing how much they repaired or replaced the laptop.
Apparently it was sent to Geek Squad central and not to the manufacturer Asus which was supposed to go under the warranty. I walked up to the store asking the manager of the Geek Squad that I was talking to about "what was wrong with it Ryan". He told me that under the warranty he didn't mention about it being worked on in Louisiana, in Kentucky from what he said. Are you kidding me? He never said it was going to be sent anywhere and not to Asus company... This is complete **. I paid $1599.99 for it. Though BestBuy they did give me a 15% discount due to an employee not packaging the laptop with only packing peanuts or bubble wrap. Not to mention had a large hole on the side of the box.
I'm tired of having an issues happen in less than a year. As well as being lied to and scammed being sold a defective laptop. Ironically when I was in the store there was also another G7 Asus laptop that also had a wifi issue, and I guarantee the ethernet cable connection didn't work either. I will be filing an FDA and BBB report as well. This is unacceptable. I can barely pay to keep my utilities on, and I am lucky if I can get a new one on my paycheck.

I purchased an ASUS monitor because it has a $20 rebate on it. I filled out the rebate form, attached my FRY's receipt and the bar code label in the bottom of the monitor TRACKING NUMBER but didn't get my rebate. Why? Because they asked for a UPC label code. I submitted my receipt and the monitor bar code but it was not sufficient for them. Also, you are making people go through all that hassle for the $20 instead of receiving the discount right on the purchase. I WILL NEVER PURCHASE ANY ASUS PRODUCT ANYMORE.

I bought an ASUS laptop which is defective and ASUS tells me my only option is to send it in for repairs! My only option apparently is to send this in monthly until my warranty is up! Spend money on ASUS and they will give you a defect product and also waste tons of your time! If I went out selling broken stuff to people at full price... is that not illegal? Terrible company with defective products. Would give negative stars if I could. I had to put one.

Purchased Asus laptop in Dec/2015. In Aug of 2016 screen went blank so brought it back to Best Buy. They said it was under 1 yr manufacturer warranty and would send it to them for repair. It was shipped back to us, turns out the hard drive had to be replaced. The one year warranty ended in Dec/2016 and 1 month later the screen went blank again. Obviously same issue. Contacted Best Buy, they said contact Asus. Contacted Asus. They said they had no record of repair and said warranty was up and I would have to pay for what was not fixed right the first time.
Seems Asus authorizes the Geek Squad to do warranty work on their behalf but they do not recognize or honor any repairs they do when it comes back with the same issue. Extremely unprofessional. They obviously have issues with their hard drives and are trying to cash in on the consumer to fix them. This company should be investigated as far as I am concerned because judging from all the reviews I have now read and what I am going through it kind of seems criminal to be promoting a product with the reputation they state when really it is not.

I bought a ASUS desktop comp. from Amazon, and this is the worst computer I have ever owned. I had built my computers before and used ASUS housings which had worked well, but then 2yrs. ago I decided that a company can build and warrant what they build, and buy a complete computer. What a piece of crap this computer is. This computer locks up constantly. Support also was crap, I will never buy another ASUS product again. Now have to repair this computer due to the bad job they did when they uploaded the software, and their testing did not find these issues. I am mad because of the issues are outrageous. Guys - get a clue!

I purchased an ASUS Z170MX motherboard for a new computer build. This MB has a quality control issues. I have had to RMA twice, first to repair completely dead MB, then repaired MB had PCIe slot that didn't work. ASUS then replaced this MB and the replacement still has PCIe slot that doesn't work. I think they sent me back the same faulty MB. This set me back by six weeks on my build. I have now given up, trashed the MB and replaced with similar spec Gigabyte which is working well. I have used ASUS MBs for a long time and am very surprised to see this. Don't buy until they work out the bugs. Their customer service was very poor. They even quashed a poor review I left on a vendor website. Shame on you, ASUS.

I purchased my ASUS desktop in December 2015. With the new computer came a warranty of 1 year. I started developing problems in September 2016. The computer crashed on a regular basis. The blue screen of death. Fortunately, the computer did reboot each time, except once, when I had to do a complete recovery. I have called ASUS several times, and each time they had me run through several tests. Each suggested "fix" proved to be worthless. After several months of trying to get my computer running properly, I finally decided to send it in.
At that point, I was told by Christopher ** that it could only be done with a charge to me, since I waited too long. It was past the one year warranty period. WHAT! I reported it in September, well within the one year period. ASUS just kept delaying, with assorted smokescreen fixes. Christopher, who refused to give me his last name or his ID #, said he would ask for an exception and get back to me within 48 hours. That was a total lie. When I asked him for his location, he said, "Somewhere in the Caribbean." I will never consider buying another ASUS product, as my problem continues one and one half years later.

After complying with all data required which involved removing Motherboard and finally finding the Serial Number for the blessed RMA, I finally received an RMA after a overly lengthy e-mail back and forth. Sent the Motherboard to required address via UPS at the cost of $71.00. Then the support staff wanted warranty information and other data. OK, I lost the warranty information, but ASUS could have informed me about the expired warranty upon receiving the Serial Number via the earlier e-mails. Springing the warranty needs upon me at the last minute was totally unwarranted (ha ha) and actually revealed the incompetence of their organization. Now that I look at ASUS' review rating, I understand the situation completely. Do not purchase an ASUS product, especially if you need a reliable product or the use of their support department.

New Notebook (3 months) wasn't charging so I was given an RMA not to send back to ASUS in SF (I had to pay for the shipping -$45). 1 week later they sent it back to me via FedEx and didn't ask for signature on receiving!!! The Notebook with ALL my data went missing and all my data gone!! They shipped a new notebook to me HOWEVER it never had the 16 gb Ram that I had when I bought it new from their authorized dealer on Amazon with the 16 Gb INCLUDED in the price. Now they blame their dealer and won't take responsibility for the problem they caused for LOSING my notebook - who ships HIGH value equipment without asking for signature on delivery??

So around a year ago, not even a full year at the time I'm writing this, I have the receipt with purchase date I bought an Asus Q524U 2 in 1 Notebook. I needed to buy a new laptop because my old one suddenly stopped turning on and I needed it for school. So I went to Best Buy and was looking at laptops, and while it was for school I was looking for a gaming laptop since I also play games quite a lot and if it was good enough for gaming it would be good enough for school work. Anyways, I ended up buying an Asus Q524U for a total of $1131.58 including the warranty, which given that I have younger siblings both my parents and I thought was wise. So I took it home and it worked great, it did have a bit of a tendency to overheat when playing more intensive games but I already had a cooling pad from one of my other laptops so that wasn't a problem.
However about two weeks ago the "w" key, which had been coming loose from time to time actually ended up breaking while I was playing a game. And by break I don't mean it stopped working, I mean that the little plastic clips on the back of the key that attach it to the hinges actually broke, making it impossible for me to reattach it. While I could still use the "w" key it was a bit uncomfortable to use. So, I first tried looking online on websites that sold replacement laptop keys, and it was pretty much impossible for me to find my exact model on any of them. So, once I thought I had looked at all the sites that would carry it I decided to take it to Best Buy.
I took it in to Geek Squad and they said they couldn't do anything there, which I didn't really expect them to do, I just thought maybe they could tell me where to look for a replacement key, but no. They said I would have to send it away for at least two weeks and that there was a chance of the memory being wiped if I didn't back it up. I really didn't want to do that so I took it home and after searching the Asus website for a customer support number called them. The guy I talked with was pretty nice and wasn't rude, even though I was pretty mad when I was calling. Essentially what he told me was the same as Best Buy, he said that "Unfortunately they don't send replacement parts and I would have to send it in to them in order to have it fixed." While talking with him I kept my cool because I knew this guy couldn't do anything other than what he was telling me, but when I hung up the phone I felt like I was going to explode. I was so angry.
Luckily one of the websites I had looked at earlier ended up emailing me saying that the part was available and I now have the key and it works just fine. The thing is though that I paid over $1000 for that laptop and they are saying that they don't send replacement parts and I have to send it in. It isn't something where I need a computer engineer to fix it, it is one single key on a whole keyboard that is broken and instead of sending me a part I have to send you my laptop for two weeks. It is beyond me why they don't send replacement parts when their computers can cost so much.
To be honest once I need a new laptop I'm not exactly sure what I will end up getting, depending on how long this one lasts I may end up staying with Asus, even though the process for replacing broken parts sucks, so far the laptop is doing about as well as I expected as far as everything else. It was just this one incident that made me furious at them and thankful that there are websites out there with replacement parts that actually care about helping people enough to respond quickly, which the website thankfully did.

Within 6 months of buy motherboard the BIOS locks up. Can't control fans and so I called their support. They said we try update BIOS and no luck so send it in to RMA to the IL repair shop. Done that prepaid shipping, waited and waited. Got board back in a junk box, bubble wrap, duck tape mess. Looked at board caps, looked bad and smelled bad like a smoker had board and got sick on it to boot, and washed off heavy chunks. Board was dirty as well like been in a tractor plowing field without cab downwind full of dust, strange I removed all tape and plastic off my board. 6 months ago this one had melted plastic on it, put it in. Got it to run but then I put headset on I hear static noise and popping and shotgun bang noises going off in headset. Try other headset same thing.
USB cuts in and out and wants to reboot as well, I am now using an old PC. Written a review because this now is second time for RMA for the same motherboard within 8 months of buying said problem board, needed a PC for work and not having a dependable PC for work puts me back in the dark ages been living with .06 lbs download speed from CenturyLink for 10 yrs and now get net and have no PC that will run high speeds, kind shows that the PC industry is in crapper selling junk. I be ran out of business fast so why can they rip everyone off and not replace a board with a new one if there is bad and not give someone a PC that someone else got sick on and blown caps just caused me more of a headache, and heck I a disable vet to boot and I put stuff on drive that I need in few days for a phone interview dealing with nightmare of problems from theft.
Funds stolen, assets stolen, money from bank accounts personnel and corp records stolen and death threats, home destroyed, turned away from KS law enforcement due to they was dirty as well aiding a stalker and thieves, control board for paving machine prototype and bank commissioner and FDIC refused to put funds back into said accounts, attorney general in KS refuse to do the right thing as well having eBay and PayPal receipts in hand showing proof, so thanks to ASUS. Allowing their PC of junk to be broken and RMA that crap will cost me millions of loss data that on drive I can't get into and not able to file taxes as well since here it's the 2nd of April and taxes are due on the 10th of April.
I spent good money on processor and motherboard and RAM and power supply and heck I just got a pile of junk at the end, a board someone got sick on, caps blown and a board worthless, heck I can get a free board at the dump that might smell better than the one they shipped out to me. I ask for a replacement board not a used board now and sent in a letter with facts board needs to be replaced with new not one like this. My old board BIOS locked up when I return from hospital for leg injury with cast on foot and I don't drink or eat over my PC board and it's in a case with air filters on it and a non-smoker and no cats.
So a board that comes back like trash what respect is that to clients? Not to my way of thinking and that put me in a bad light so why did ASUS do this to me? A victim of crimes and now this to boot when will this end. My photo and other documents are on drives that I cannot get into. Thanks to the USB board. Might took out my other drive when it made a bang noise like shotgun going off so I try to plug it into this machine and drive will not spin up so data and photo are gone yrs worth of info. Destroyed by ASUS sending bad caps on board and board covered in vomit.

I have had an Asus G750JX ROG laptop for approximately 5 years that has functioned very well. That was until about a month or so ago when I called "customer support" about a small problem with an otherwise healthy and fully functioning high-end computer. This was a touchpad that for some reason would not disable via most recommended methods (such as f(x) / f9). I read forums, etc and could not find a way to do this. I called asus customer support (in the Caribbean according to support) in AM and was on phone for about 3-4 hours talking to a guy who seemed to be taking me thru written down procedures involving uninstalling and reinstalling touchpad drivers and files. Nothing worked but he did bring me to dreaded blue screen that thankfully the OS was able to recover from. I should have said enough right there.
But I figured 2nd tier support would be better. I talked with a gal named Denise. This time I was on phone for about 4 or so hours. Remember, this was a well working computer, now reduced to the blue screen of death that was now unrecoverable despite whatever "customer support" had me attempt for recovery. The recovery partition was unavailable now. They suggested nothing else so I inquired about sending the laptop to them for clean install at no cost because it was their incompetence for getting me to this place.
I had to pay BestBuy to make sure that all files were saved on a flash drive. I received RMA from Asus to send laptop to Northern California for clean recovery. BestBuy told me that all hardware and components were in good condition. Now I realize that the repair place (RMA receiving in Milpitas, CA) Asus is had me send the laptop to looks like 3rd party. Thought everything would be OK and they would a functioning unit back to me, good as new. Instead, I got this absurd bill for about $780 that was around 60% of the brand new unit. I could not believe it. Since there was no access to the repair place, I called "customer support" and asked for an explanation. I was told that the clean install could not proceed because the graphic card was defective/not working.
First of all, this is complete nonsense, because BestBuy found no problem with computer hardware components. And second of all follows. I would not pay this ridiculous amount (GTX 770M card costs only about $150). I told them to send it back; I would pursue alternatives. When I got it back, I called "customer support" one more time (after many others) to speak with supervisor/manager to ask about recovery media. They said they (Asus) do not send out recovery media which I had heard days earlier. Amazingly, I was told I could order recovery media from Bizmart. I did this. WHY did they not suggest this days before while discussing alternatives?
I got the flash media, followed very simple instructions, and the computer came to life none the worse for wear. OH, and the GPU works extremely well as before this fiasco. This simple fact leads me to believe that the repair place tried to gouge me for great deal of cash by giving me false reason about my GPU. Besides, the separate NVIDIA card is not required for a successful clean install anyway. I am appalled by the complete incompetence of so called Asus "customer service."

Who I am: 2nd year electrical/computer engineer college student. From my freshman year of high school to my freshman year of college I used my sleek 2011 MacbookPro that my Dad bought for me as a coming to high school gift. I take extremely good care of everything my parents give me, and for 4 years, I never had any problems with the laptop. It worked so well, and I never dropped it. In 2016, after my freshman year of college, I sold the laptop on eBay and received a great offer. ONE, because the laptop was in store bought condition. TWO, Macbooks have a history of working well. I was told that as a computer engineer, I should get a PC. I would be taking coding classes and Code Blocks didn't offer a compiler for Macbooks.
So, I sold my laptop and bought an ASUS X541U this past summer. I was beyond excited to get a new laptop, a laptop that would mark a real point in my engineering path, where I switched to the PC world and ASUS X541U would be my first laptop. I took amazing care of the laptop, never dropped it, never spilled anything on it, I still have the plastic coatings on the charger itself (so you know how careful of a person I am). 6 months in, my laptop shuts off on me randomly when I'm coding for a C++ project I have due. Confused I press the power button, but the ASUS laptop REFUSED to turn back on. I ran back to my dorm, grabbed my charger, plugged it in, and the laptop slowly restarted. To my disappointment, all of my code was gone, vanished. I soon realized that every time my laptop was not plugged into a power source, the battery life would last 10 minutes max and then proceed to shut off.
I called ASUS customer service 4 times trying to fix the problem, when we finally agreed I should ship it to Cali to get fixed. Luckily, I was on spring break by this point so I was able to send it out and not fall too far behind in my studies. I had to pay $20 out of my own pocket to ship it out, but ASUS said the company would ship it out for free, which I only got because I have a 1 year warranty with the laptop. After taking a week or so to fix my laptop, which I'm almost positive was a battery defect since the laptop worked fine when it was plugged in, they shipped my laptop back home. School had started, and it was already Wednesday, I was without a laptop, but I was just excited to get a laptop back.
I get a call from my parents that day telling me that ASUS shipped the wrong adapter, and it would take a few days to get correct charger back. My Dad asked them if they could ship the charger back now, because I, his son as a computer engineer NEEDS his computer, but instead of doing 2 day shipping (which would allow me to get my laptop back by Friday), they asked my dad to ship the adapter back and said they would send me the charger by Monday afternoon.
I have a midterm WEDNESDAY of next week, and I have been without a laptop for over a week now for a defect that was definitely not my own, for my laptop's physical condition was perfect and the computer still ran when plugged in so clearly it wasn't a hardware or software issue. I'm probably going to have to study by myself in a computer lab now until the correct charger comes in.
Furthermore, I also had a Programming Methodology project due this week, and I had to constantly go out of my way to computer labs to work on my code, because I had no computer. Like I said, having no laptop as an electrical/computer engineer in college is literally awful. I'm sitting in my dorm right now, writing this review on my roommate's laptop because I am beyond upset with how ASUS handled the situation and I finished the project yesterday so I can now express how I feel about the company. If you are a college student, electrical/computer engineering major or not, I recommend you to NOT buy an ASUS laptop. All of my engineering friends have been telling me to get Lenovo, which is apparently better.
Also, it a false belief that as a computer engineer you need a PC over a MAC. Apple offers an app called XCode that allows users to code in C++ so I could have just kept my Macbook Pro that was in perfect condition instead of wasting my money on some laptop that died within 6 months of light use (I don't tinker with my laptop at all).
Obviously I am upset right now, and it is important to note that I as well as everyone else have my own biases. So if you're reading this review, you do need to do your own research, maybe read more online reviews that I had, but based on my experience with ASUS, and based on my previous experience with MacBook Pro, I can safely say that MacBooks are much better made computers and the MacBook customer service is ridiculously more adept in helping customers. I regret buying the $600+ Asus X541U that was on sale for $420 this past summer, and I hope this review helps other buyers make informative customer decisions.

I bought the computer almost 6 Mths ago. The motherboard and or the hard drive need replacement. In the meantime, my 2 months worth of investigation and rough draft could possibly be lost and the project is due in 2 days. Geek Squad could not save my data. So not only have I lost the value of a basically new laptop, countless hours of hard work for a final class, my GPA is going to be affected, I need to pass the class with a certain grade in order to advance to the next semester, I may have to pay the tuition to retake the class and I am stuck buying a new computer because I cannot afford to have this happen in the future. One of the most expensive mistakes I've made when buying something. Why doesn't Asus stand by their product and give you a new computer when the problem was a manufacturing problem??? I would not recommend anyone buying this brand. ASUS, I am very disappointed In the way you handle these issues.

My laptop (model X553SABHC) was purchased for me by my son as a gift through Best Buy. Nothing but trouble from the beginning. I have been plagued by a tracking virus that was initially in one of the software programs the computer came with. The computer tech who discovered it is an IT expert with a financial institution and knows security issues backwards and forwards. His advice is to dump this computer and stay away from Asus.

I submitted an online order with Asus and it seems that it was rejected. When I called, I was told that I have to call the bank. I called to my credit card company which I have 0 balance and triple A rating. Credit card company indicated that there has been no charge to be declined. I called back to Asus and I was told to use another card. Same issue happened. After 5th call to Asus, I was told that they need to have three way call with my bank to place me on the safe list, after Asus asked me all the questions to verify me and my identification.
Now I have to wait on Asus mercy to call me back and they I need to reach my credit card company and beg Asus to have my business. What is the safe list? This is stupid in this age. I am going to Dell and will let others know that Asus is fake company. Asus will go bankrupt soon. I am not stupid enough to wait for them when there are plenty of company providing me good service and they are online for me to purchase from them.

ConsumerAffairs Research Team
The ConsumerAffairs Research Team believes everyone deserves to make smart decisions. We aim to provide readers with the most up-to-date information available about today's consumer products and services.
Founded in Taipei, Taiwan in 1989, Asus is a manufacturer of computer and technology solutions. ASUS products include mobile phones, desktop PCs, laptops, tablets and more.
Asus Vivo: The Asus Vivo line of PCs is its basic desktop tower. Vivo PCs are designed to perform as all-around computers for home or office use.
Asus Transformer: The Asus Transformer is a 2-in-1 PC that can be used as a tablet or as a laptop. It is a lightweight computer designed for portability and convenience.
Republic of Gamers: Asus' Republic of Gamers line of gaming desktop towers and laptops are gaming machines capable of high-end PC performance. There are various models at different prices.
All-in-one PCs: Asus Vivo AiO and Zen AiO computers are its all-in-one PCs. They are available in touch-screen models.
Asus Mini PCs: Asus Mini PCs condense all the functionality of a desktop PC into a compact box for office use. These devices are primarily marketed to businesses.
Best for Asus computers are best for businesses, home offices, casual users, gamers and anyone else looking for a computer.
Company Name:

ASUS

Website:

http://www.asus.com/US/