Consumer Complaints & Reviews

So it all started in 2014. I had a motherboard that went out. I sent it in to get repaired then through a bunch of mishaps on their end by not fixing the problem on my product. I eventually was shipped a new one. This product was dead on arrival. So I then had to be shipped another new one. Luckily that one was working just fine. A year later in July 2015, that motherboard would not turn on. I sent it in to be repaired because it was still under warranty. This time they sent my product back to an alternate location and I receive the product and clearly has not been touched. I sent it back in and then a month later received it once again. Still was not working so I did another RMA in which they just replace the entire motherboard again.
July 2016 my motherboard the new one went out. The ram slot was malfunctioning so I sent it in to get repaired. Upon receiving the item I had to make sure that it did not go to the alternate address like before. Because they assumed that this was my 2015 RMA and kept referring to that RMA and kept telling me through email that this was the RMA that they received. Through a week of conversation and showing them that every email they sent me was dated a year ago and a carbon copy of the email I received a year ago. Finally I receive my item. It looks fine upon inspection, except a CPU pin has been bent. I call to try to get it sent back and fixed. By this time it has taken for the 2016 motherboard over two months and I am down $10,000 of work because I own my own business.
Upon contacting Asus about the situation they put in a shipping claim, thinking that it was damaged upon shipping which clearly if anybody has ever built a motherboard there is no way for this pin to have been damaged without more damage to the motherboard. This was during the inspection that it was damaged. So then after a week of being told that they will expedite everything and help me out because I am close to bankruptcy because of this computer being down, they informed me that because of the shipping claim it will be 18 to 21 days before I can ship my item back to them. "All it needs is to be bent back the pin," I kept saying. We don't need to file any kind of shipping claim for them to receive their $30 of shipping fees back while I'm going to be out thousands and thousands of dollars.
Since the claim was submitted by their supervisor they tell me nothing can be done. Their policies do not allow them to fix the claim. So after hours of trying to figure out other means of helping me out I am told by the supervisors that nothing can at all be done to help me out. All because a claim was made so they cannot send me a replacement or a loaner of any kind. They also told me that they are very sorry about 100 times. Everyone is sorry when it is not them in the situation. I was not aware that my thousand dollar motherboard could make or break the company of Asus. Helping me would have been too detrimental to their entire company.
I have built six computers all using Asus products all totaling over $30,000 a computer. And the company when I am in need of them to repair something of a computer, and upon their fault at not repairing the product properly and causing more time to not have the product, just say, "Sorry. I can't do anything about it." This company apparently does not care about their consumers. I will never buy from Asus again.

The Asus is not a good company to buy equipment. The service warranty given to the customer is the not confidence. I sent my mobile phone under warranty for reparation and they gave me a period of 7 days to resolve. Already sent the equipment in May 23 and I'm still waiting for about two months. The quality of any company will be in provided services and technical assistance and not the speed in selling a product. There should be stricter rules with these companies. Should have a maximum period for repair, otherwise they should deliver new equipment as they do in other countries. The customer may not be the culprit or harmed because buying equipment and be without it for two months does not make any sense as to receive. When I bought I had to send the money first, but when it comes to return the equipment still wait. My suggestion is to read these complaints and know before you buy how companies work with customers.

"Incredible Experiences and Warranty programs that will give you a peace of Mind" is what you'll hear while you're holding the ASUS phone line. I bought a new ASUS computer for $1300 for my business to replace my old computer. I depend on a laptop daily. Anyone in business can appreciate a day without your laptop is catastrophic, and limping along on an old laptop is painful. My new ASUS computer had a factory defect which I discovered a month after my purchase. Here it is July 15th which was twenty-five days ago that I sent my new ASUS laptop in to be repaired. I have been waiting for an ASUS computer for 25 days now and still do not have a laptop as I write this. I spent several hours on the phone with multiple technicians.
Let me explain it step by step, "Just think this could easily be you writing this." I sent my laptop to California for repair per their instruction -- I live in Massachusetts. I used their free shipping through FedEx. It took a week for them to receive my laptop. I explained that I want overnight shipping on returning it back to me. I offered to give them my credit card to be certain it would be shipped this way. I even sent them an e-mail reminding them of my desire to have them ship it back overnight. After they did some work on it they shipped it back, but did not give me a chance to pay for overnight delivery as I asked — more delays.
I tested the laptop the day I received the return and the problem still existed. They should have tested the laptop before sending it back to me. I was instructed that shipping overnight back to them is still my responsibility, so I paid USPS $98.80 to ship back to them overnight. They did some work on it and I paid $40 to have them ship the computer back to me overnight. Still had the same problem, so this time they paid for overnight shipping back to them.
They replaced more components including the motherboard and SSD drive. They did pay for overnight shipping again back to me. I tested the laptop the day I received the return. The problem was still there. They failed to test the laptop AGAIN before shipping it back to me. Again they did pay for overnight shipping and I sent it immediately back to them. After checking in each day with the RMA on their website I finally had a response. It explained that it was waiting for my confirmation to swap the laptop. So I immediately called in and asked that they send me a new laptop and not a refurbished one. They told me they can't do that. I was told, basically, I have to tolerate someone else's defective laptop, and who knows, the laptop might be tested as thorough as they did mine.
I asked them how they would feel if they were me. I was always filled with empty apologies. I was told it is unfair... But, they can't do anything about it. I was told I have every reason to be upset. I did get in touch with one supervisor and he kindly put in a request asking them to send me a new laptop because I sent them a new, defective laptop to begin with. Unfortunately he must not have had the authority. I was contacted by some other supervisor a day later. I was then told I have no choice but get to get a refurbished laptop. "Buy new, get used." I was also told they will not provide the free shipping overnight.
As days went on I contacted several of their people and asked where my laptop was in the process, it has been a month and a half since I've seen it. To add to the pain and suffering I was told it takes 10 days. I have no idea why... is it coming by boat overseas? Day 24. I am still waiting for some kind of an update. Day 25. Contacted a supervisor and he assured me that I will be notified in 24 to 48 hours with an update. I shipped the laptop back immediately for each case, so those 25 days were not delays on my part. I have come to terms that I must accept a refurbished laptop with no understanding of what I will receive. I won't know what was wrong with this replacement and how long it was in someone else's possession.
It is a mystery why a person should wait 25+ days to receive a working laptop. A lot of time was wasted because they didn't follow procedure and test the laptop before shipping back to me. Why should I pay for shipping, and why am I still wondering when a replacement is on its way. I did not receive an e-mail clearly stating what their intentions were, as I was told they would. I contacted them by e-mail online and received an e-mail back telling me to wait further—so it is not an e-mail issue. I am just hoping there is not more to my story after writing this; I hope I get a final, working computer. Am I wrong by saying I am being mistreated? What are your thoughts?

I am unhappy with the quality of notebook and Asus Support Service in Turkey. The notebook I bought on 'http://www.bimeks.com.tr' on 3 September, 2015. The notebook is not of acceptable quality and its monitor part was almost separated from keyboard although it hadn't any damage or strike. And I have contacted with support department. First one was really unacceptable for me. Because the man in charge was quite rude. Then I said to him ''I would like to talk another one.'' He replied me impolitely ''So close the phone and call again.''
Anyway I sent it in box which is made for sending notebook to service in İstanbul. They sent me back again. And then I sent it again and I paid the money for repairing. Then they sent back me again without any repairing. I am architect and I have internship on July, I have to bring the notebook with me, it is obligatory. But I am sufferer now because of this process. I bought Asus computer because I thought Asus is such a huge and reliable company. But I'm disappointed. I never prefer your product again. And I will mention about this situation all my circle. Your support system doesn't work. I suggest you that Support System should be checked immediately.

Obviously I am a foreign expat living in the Balkans and bought my Asus Transformer T300 Chi abroad and since then, I have had a horrible experience with your service center in Zagreb. I will start from the beginning. However before I start, I have lived in the Balkans for 13 years and I expect nothing good will come from this, because I am used to the pride that people have in not admitting fault. I have seen and experienced this so many times and as a foreigner from Raleigh, North Carolina, who grew up with southern hospitality, I am always the doormat. However, I always hope that maybe one day there will be an honest person in any part of ex-Yugoslavia that will take their time, be selfless and do things that actually help society instead of thinking about themselves first.
The story begins with buying an Asus product. This is the third netbook, laptop, tablet and I have had a mobile phone. I believe in return customers and quality product and I consider myself a superuser who can fix things themselves. So my laptops (after warranty) have been soldered and fitted with double capacity and have been overclocked (still stable) to run even with today's software. The only thing that drains is battery life, but I build my own batteries and add cells. Not important.
So I bought my Transformer and was amazed by the form factor despite the keyboard being just a keyboard and not even a proper dock (USB, other ports, charging, etc.). Then after just a few months, the glue on a 1000 Euro tablet was faulty and the rubber piece on the dock hinge fell out. It wasn't a big deal, but then being nearly new, I felt cheated. So I went to System One Croatia and they actually sent the keyboard to Serbia for a week for a rubber piece.
When I got the keyboard back, I was happy but started noticing that I couldn't type Shift + M + P without it sticking and would end up with "HMMMM" or "AMM" and et cetera. I repeated this for the service center as well as showed them that the cursor would jump if I tapped to select with the trackpad. They promptly took it for a week and said it was a loose connection and returned it to me and told me they also replaced the keyboard. However, nothing was fixed.
So a few weeks after, I returned because while they had my tablet / laptop, the battery stopped recharging. After contacting Asus directly and going on forums and following software advice, I went back and showed them that when I unplugged the tablet, the tablet would go blank and I couldn't turn it back on without the unit being plugged in. So they took it again.
At this time, I haven't had the laptop for almost three weeks and couldn't do any work. They told me they had to replace the entire unit and I told them to please copy my data. So on a Friday, I got there to pick up the unit (they contacted me by email), but I could see that it was a freshly installed Windows 8.1 system. Obviously they did not copy anything or ghost copy the SSD. So I waited an hour and at closing time, they yelled out the window as I was going home that they were done (I had some hidden folders and so they did not copy everything).
I told them this, so they told me to come back Monday since they were closing. So I reluctantly signed the computer out and then went home. The computer was sitting CLOSED on my dinner table with nothing close to it. I eat in front of the TV in the living room like any single person. On Monday, I came back and when I opened the laptop to start copying the rest of my work over, I noticed the screen was cracked. This (according to forums) is a very common problem and basically SHOULD be covered by Asus (at least Asus USA).
However, the general manager of the Croatian branch came down and told me that he couldn't do anything because if he returned it, they would have to pay for the fault that they did. So it would be better for them if I ordered a screen online to replace it. I asked them if that would void the warranty if a non-official service replaced the screen and he said yes, but he can't do anything? So instead of fixing his employees' mistakes and keeping customer loyalty, he rather save his own skin. Thinking he did me a favor, he gave me a number of a friend who will replace the screen "so professionally that I won't notice". I have heard this many times over the years and every time I take it to a "professional", I get cheated and the work that they do is sub par and I end up having to fix things myself.
So I beg and pray to your Gods (Catholic AND Orthodox Gods, since you differentiate religion enough to create borders between practically genetic "brothers") that I hope at least Asus Service SERBIA would replace my laptop and have quality service. This is not sarcasm, because if it was, I would be smirking instead of crying over being treated like a doormat and less than human, once again. And whenever I mention this to anybody, everybody will say, "Welcome to Croatia." So I hope Serbia leaves a better impression, because I know you know what the majority of Croatians think about Serbians. I am for justice, equality and peace, but I can understand why most foreigners come up to me and tell me that they just want to punch the locals.
So I hope I didn't offend anybody in your service center. I have nothing to lose. If you guys get offended, then System One has already refused to help anyways and told me to go void my warranty while the manager's buddy gets business for doing so. If you guys have a slice of humanity, I will continue buying Asus products and commend your service center to all my friends. If not, I am already backed into a corner and rather pay more for Lenovo Think Pad products. Because Croatia / Balkans don't realize that ALL products are about 50% cheaper in pretty much anywhere else in the world.
How do I know I can trust these reviews about ASUS?
555,606 reviews on ConsumerAffairs are verified.
We require contact information to ensure our reviewers are real.
We use intelligent software that helps us maintain the integrity of reviews.
Our moderators read all reviews to verify quality and helpfulness.
For more information about reviews on ConsumerAffairs.com please visit our FAQ.

I sent in our Nexus 7 for repair on June 1. Today is July 11, and they have ruined at least 20 hours of my life. I am currently on my 12th phone call with them, on top of at least 3 phone chats. Each week I have been told that they will "escalate" my case, and I have no idea what they means, since nothing changes each time they say it. They have told me that they can't find the Nexus, that I have the wrong RMA number, and twice that have issued new RMA numbers with the promise that all will be solved. Alas, 48 hours later I am on the phone with them again!
I feel like Charlie Brown and Asus is Lucy picking up the football each time. They tell me that they don't have information, that I should understand that they are in the West Indies and that my Nexus was sent to a facility in Texas, and that they can't reach that facility directly. No one takes responsibility for the repair, all they can offer is "updated information," which is never updated. Each time I call they are unapologetic and unashamed to give the same bad service each time. Reclaim your life, do not buy an ASUS product.

I bought an Asus Zenfone Laser 2 (ZE550KL) only a month ago. Last month I got a notification that my phone can upgrade to Android version 6 (Marshmallow). I did it but it still remain Android 5.0 (lollipop ). After that my calling screen got defective. Whenever I receive or make a call the screen automatically turns black. I cannot see the callers information neither can I type any number while making call. It all turns black until I disconnect using the power button. I tried by updating the Asus calling screen but nothing change. I cannot disconnect a call by tapping the disconnection button, type any number, or see the callers information. Please help me out.

My touchpad is not working after an update. This device is not present, is not working properly, or does not have all its drivers installed. (Code 24) What should I do?

I bought an Asus Zenfone 2 when it first came out. Less than a year later; the charging port broke, not allowing my phone to charge at all. I tried multiple different chargers and it still wouldn't charge. I called Asus Warranty Center and they assured me because the phone was still under warranty, Asus would either fix or replace my phone within 5 business days. Asus warranty department couldn't fix my phone, and said they would have to send me a replacement. The problem is, they don't have any replacements to send. It's been a month and a half now, and they still don't have a replacement phone to send me. Asus has the worst customer service out of any company I've come across (and please believe, I am not exaggerating this). I call Asus at least once a day now and keep being told the same thing - "We don't have a replacement in stock to send to you."

I have a 3-year-old ASUS laptop. The screen was cracked from a pen being in the lid when closing, I got the screen replaced. When this was done the computer shop has damaged the motherboard. They have said they will pay for it to get replaced as expected. They have taken to ASUS to get the screen and motherboard done. ASUS have had the laptop at the Service Centre for 3 weeks and they cannot give me an ETA on when the screen or motherboard parts will arrive. I think this is shocking service considering that they are ASUS parts that you need to order. I've had all kinds of excuses from them like "A 3-year-old laptop is hard to get parts for" and "we cannot provide an ETA as the parts are coming from different places." Very very poor service, great products but their service is crap.

I bought my ASUS laptop new. Upon the first week of usage I discovered there was a hardware problem. It was hard to open. Every time I try to open it made a creaking or cracking noises which indicate that something's wrong, and had an excellent potential to be a defective laptop. Furthermore, I ended up having to call ASUS within the warranty time frame for a cracked around the screen and the agent set up the service call with no problem. I sent my computer to ASUS repair center on January 14, 2016.
Slightly after one week, I called ASUS. I found out that unlike every other computer company, ASUS is going to make me have to pay to repair (my computer was within the warranty time frame). ASUS did not honor their warranty and lost my computer. Slightly after one week, I called ASUS about my computer. They told me to keep waiting while FedEx is investigating the case. When I asked, "How long" the agent said that somewhere around 5 days. After demanding to speak to the manager, the agent said that they do not have a manager but have a supervisor. Even after speaking to the supervisor he kept on asking for more time. So for weeks and months, I called customer support center almost every 2 days.
Failed to honor service under the terms of warranty. Failed to ship my computer to me since January 14, 2016. I sent an email to Mr. Jonney Shih the chairman of Asustek Computer on May 20, 2016. No response from Mr. Shih to the email he has received. I also sent a register letter to Mr. Jonney Shih to, Computer International, 800 Corporate Way ,Fremont, CA 94539. The letter was received by S. ** on May 23, 2016. No response from Mr. Shih to the letter he has received. Failed to respond to written requests for assistance. Neither customer care nor the chairman of Asus Computer treats me with respect.

My xenophone quit working. First call told to fill out form, give credit card info for shipping replacement. Three weeks go by no word. Web page says FedEx overnight once receive credit card. Multiple calls, told one time plant was moving and no idea what was in stock. Hours on hold, numerous emails still no phone or any idea when shipped. Month later still no phone and had to start over with new case and credit card info. Totally fraudulent warranty. Hate hate hate them. May 26 received confirmation credit card and replacement would be sent, no **. Today is 6/28.

Purchased Asus model K30AMJUS001S DESKTOP in August, 2015. After 2 months it stopped working. I sent it back for repair. When it came back I set it up. It came on and went right out. Tried 5 or 6 times, no luck. Called tech support. I sent it back, just got it back again. Set it up and it still doesn't work. Called tech support and they want me to send it back again. I want my money back, but I have to wait until my warranty starts in August, from where it was purchased. Asus will replace it with a refurbished computer. I paid for a new one. I will wait Fingerhut Service contract to be in effect.

My son's old computer is dying and needs a new to finish taking his online college courses so he purchased a ASUS ROG G751JT. He is leaving for vacation so he purchased faster shipping hoping it would arrive before he leaves. It arrived to the home the next day which is extremely fast. Problem is the screen does not work at all. He call tech support which could not fix it and gave him the option of sending it for repair or send it back and they will ship out a new one. Based on the situation he chose to send it back and get a new one. Tech support transferred him to the person that handles the return but was told that he was given wrong information and that he could return it for repair, which they do not give an estimate on how long it could take, or send it in for a refund which takes 7-10 business days. There is no mention as to who is paying for the return shipping from anyone.
My son is Autistic so when things get really stressful he cannot make fast decisions. I took over the phone call in order to help rectify the situation. We were on the phone for a total of 2.5 hours which the last half hour the supervisor asked if we could plug the computer into another monitor which I was able to do and behold we could see that it does work that way verifying that it is an internal problem. I was thinking that we might be able to get customer service only to spend all that time to be told we have 2 options. Extremely poor customer service and would not recommend this company based on this fact alone.

I bought an Asus UX305CA last November (2015). At the beginning of this year I connected my Western Digital HDD 1TB (external USB 3.0) to the USB port of the notebook. The external HDD stopped working immediately. After that, I tried using the HDD in other computers but it did not work any more. I thought it was a coincidence so I took another external USB 3.0 HDD (Toshiba 1TB). The HDD was working perfectly on other computers and notebooks but after inserting it in the Asus UX305CA the HDD stopped working. I contact Asus through the chat to complain. After many Asus workarounds they told me to send the notebook to support. I did. They changed the notebook's motherboard. I bought the third external HDD and now the notebook seems to be working correctly. I asked Asus to refund me because I have spent US$100 and much time, but they said they will not give me any money back. This is Asus quality.

After 18 months my monitor has intermittent issues and its functioning impaired. I lost all menu functionality, flickers on and off and raster changes colors. I have to unplug to restore it. My experience with the ASUS service department is an inept nightmare. My first call I was asked to wait 48 hours to see if there was a replacement. My next call I was asked to wait another 48 hours for a comparable replacement. Why wouldn't you offer both options to the customer initially? No auto-notification? No email status? My sixth and last call for resolution was to send the unit for repair (another 2 weeks).
I had to ask myself why would pay $50 for packing materials and shipping to a service department that can't handle issues adequately. No other resolution was offered. Maybe a pro-rated discount on a future purchase perhaps? ASUS has in effect robbed me of about $175. Pros - Monitor works well when not broken. Cons- Inept customer service personnel, poor customer experience, no alternative options, no automated issue notification, escalations are ineffective.

Jeez, I send my Laptop into ASUSTeK support first time for power issues, it comes back, working fine, Actually... Let me start over. I bought this laptop 12/28/2015 I send it in 5 months after, power issues, then I come back, it works just fine... 1 month later, I'm filling out another RMA form for ASUSTeK California for my laptop, comes back, I'm sick of waiting... Now, 5/26/2016 I had to ship my laptop BACK out to ASUSTeK California for replacement. Tears streaming down my face, my pen writing furiously that I need a working computer as I fill out my 3rd RMA form. Now, it is 6/11/2016. I'm sitting here typing up this review on a different desktop in which I'm borrowing. It's been in the household for 9 years almost, and nothing's wrong with it. I highly would recommend not buying an ASUSTeK product unless you have some sort of death wish for your wallet in having to send your product back to the RMA facilities in California...

Asus stole my nexus 2013 model. I've read most of the reviews about this company and they are just awful. Am I surprised? No. Well grab a cup of tea for this story I have for you. About a month ago I sent my tablet to the repair facility and unfortunately I couldn't send it with a serial number because it was dead and would not turn on and the box I had was buried in all my junk because I had just moved to a new house. I trusted the company and decided to send the tablet anyway instead of waiting which I should have done.
When I received the tablet back from the repair facility not only was it not mine but it was cracked in three places. My tablet was in a like new condition. So there was several reason how I knew this was not my tablet because besides those concerns I mentioned also the tablet Asus sent back was a Nexus 7 LTE and the tablet I sent to Asus was not because I didn't purchase that particular model.
Well to shorten the story for you, Asus tried to make me take the wrong tablet saying that is what I sent them. After informing the company that I had my original receipt and box with the serial number on it, threatening to contact the Attorney General of their state and debating with headquarters for weeks the company finally agreed to replace my tablet. I was excited right, only to get knocked the wind out of me, because the company never came through with their promise to replace my unit. They lied.
Now I'm being told that I could get a lesser model than what I had because they no longer stock the brand new Nexus 7. I even asked for a refurbished unit which Headquarters claimed they had. No response regarding that request. Here I am with still nothing. So Asus basically stole my Nexus 7 2013 tablet. I really wish I could give you the all between details of everything this company has put me through. Hope this help, to stay away from Asus.

First of all, the product was great and I was satisfied with its quality, but I was disappointed with the service of customer support. At first, I sent my Chromebook to ASUS support hoping it to be repaired. After about a month, I received the unit and noticed almost nothing was solved. Only things they fixed were the cracked LCD screen and physical damages even though I included information of sudden shut down and an issue with the keyboard in the paper. I paid $200 for repair as well as the cost for shipping, but it's really annoying that the problems still existed. I also did the chat which did not help or give me any support at all. I hope this review would help you stay away from ASUS products to avoid the situation I experienced.

While the product was still under the original warranty the screen frame separated from the unit. ASUS sent an RMA # that allowed me to ship the computer back to them using their designated carrier. The unit was professionally packed and shipped by their authorized carrier. 4 days later the unit was delivered to ASUS repair center with confirmation from their carrier. After 3 weeks I am still waiting for my computer to be logged in. I have called over 2 dozen times and each time my case is escalated I am assured they will locate the computer and update the status. ASUS has the ABSOLUTE WORST product support. Product support Reps lack the technical or administrative knowledge to resolve issues quickly and efficiently. Just hoping my computer surfaces safely after being AWOL all this time. Lesson learned... I will be returning my other recently purchased ASUS product so as to avoid this disaster again.

Bought 2k laptop from ASUS. Overall built quality is decent. No complaints about hardware, but the software - ASUS just don't have proper software for their products. They ship it with Windows 8.1, but there's no way to adjust webcam brightness. There's just no way. There's also no way to change the touchpad scroll direction. The official software simply doesn't offer this functionality.
Ok, these problems could have been "accepted" by me, if support wouldn't be as cheap as it was... They did everything they could to get away from actual problems, saying it was a driver fault, wrong drivers installed, Windows 10 is not supported, and everything else. And lastly, when after talking for couple of weeks I came down to no-escape questions, asking to provide step-by-step guide with screenshots on how to adjust webcam brightness on officially supported Windows 8.1 with all drivers installed, the support just muted. No more answers or anything. I wouldn't ever imagine ASUS could be as cheap as it was for quite expensive products.

I order two Asus pcs without hard drives but with windows 7 coa sticker on the pc. I contacted ASUS customer service to get a Restoration DVD or USB but they said they don't have it and they wanted to ship the pcs to them to get a new hard drive and windows 7 to install on it but I told them I have my own SSD hard drive but they still saying they won't install windows 7 on it. They wanted me to pay for the original hard drive, all of the service expenses. What a joke...

I bought a new ASUS notebook 4 weeks ago. The power key needs to be pressed 3 or 4 times to start up. Once I get online within 10 minutes it freezes up, needs to be shut down manually and rebooted. I get pop-up windows telling me the drivers in this new computer are outdated. The computer will not install all updates available. It won't run the printer I bought with a package, the CD/DVD drive does not work. It will not import photos from my camera. ASUS has absolutely no customer service. The 3 live bodies I have communicated with at ASUS are not capable of doing anything.
I spent 4 hours on the phone yesterday calling computer stores to see if any of them would take this new ASUS gem on trade and I will upgrade to something that will work. The best I was offered was $200 which is what I paid for the software. That lady said the software is all that is good, the ASUS computer is of no value even though it is new. This computer store said this is a common ASUS issue. They will repair it and resell it to someone that doesn't need much of a computer. Please learn from my mistake of selecting ASUS, and stay away from their lousy computers and non-existent customer service.

I bought an Asus laptop last year and it was working perfectly fine at the beginning. I was able to do things normally without any issues. I was able to surf the net, edit photos and videos, do my work in the office and at home, watch movies, etc. But, after a while, it started to get slow. Sometimes there's a 5-second delay when I type or change tabs. I tried rebooting my system but the issue is still there. Also, when I leave my laptop turned on for a very long time without even using it, it gets really really really slow. I noticed also that the webcam light turns on even if I'm not using it and this is for the entire day. I was so bothered that I covered my webcam with a piece of paper. I thought that my system was somehow been hacked, or there's a virus or something. I've been just using my laptop for less than two years and it has already crashed several times. I wanted to reformat but I haven't transferred all my files yet. I hope that will solve the issue...

When I got my ASUS laptop, I was pleased at first to see that they included one year of accidental damage warranty along with the warranty that I got from Best Buy. I ended up having to call them within that year for a cracked screen and they set up the service call with no problem. That's when I found out that unlike every other computer company, ASUS was going to make me have to pay to ship my computer to them. I bought the computer for school and at the time I didn't have the money to send it and then school started and I needed the computer. When the semester ended I scraped up the money to send the computer in and tried to call to re-set up the service call and ASUS informed me that it didn't matter if I had originally called within the warranty time frame.
Now that the warranty had ended they would not be fixing it. It didn't matter to them that the person on the phone who set up the service call told me to call back in to set it up if it lapsed and at no point mentioned that it had to be done while the computer was still within the warranty time frame. I've worked for Dell and I've owned HP computers and not only did they never make me have to pay to send back a computer for warranty work but they honored the promises made to their customers. I would not recommend ASUS at all. I wish I had looked at this site before purchasing it as it seems that I'm not the only one with customer service issues.

Bought a Asus x553m. Within a year and half the motherboard went... Wouldn't turn on. No power. Nothing. Called Asus three times to be told "Sorry nothing we can do... warranty two months past its time." I am stunned. Do not use this laptop often, email, facebook, and within a year and half... Garbage. This product is not good. Customer service was awful. Most of customer service people I couldn't even understand what they were saying. Will not buy another Asus product. No service, product awful... Waste of good hard earned money.

The problem with my ASUS Transformer T100ta tablet was that it was going straight to BIOS utility instead of booting windows. Decided to call the customer service and the guy was kinda rude at the first place. Second after even not bothering to try to fix it he said that "You have to send in for repair" and without the warranty gave me a price which is even more than the tablet's actual sale price. Eventually I had to reach for my own IT background and figured that the OS has been wiped out and had to reinstall the windows again. Petty lost my all data but, the Support guy was that stupid and ineligible to not even able to detect the correct problem. What a stupid hiring criteria of hiring people in the customer support ASUS. That is why Apple is leaps ahead. Their customer service is TOP NOTCH. Learn ASUS. Just Learn. Will never try to get help from them ever again. They will just tell you that your product is faulty and cannot be fixed DIY.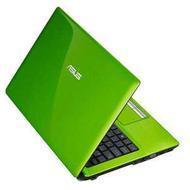 ASUS is by no means a perfect brand for laptops. Then again, I don't think there is a perfect brand. So this is just to share my experience with ASUS and why I think it is one of the best laptop brands in the market today. I bought my laptop back in 2011. 5 years later and it is still going strong. I've had to replace the battery twice, but that's about it. This laptop has been through hellfire and brimstone. I've been carrying it to work and school inside my bag these past 5 years and it has experienced every trial imaginable. From strong rain storms to floods and the daily grind of commuting, my ASUS has survived through everything.
Then again, people have to keep in mind that how you take care of your laptop is the primary factor in making it last as long as possible. For example, I've always been very careful with mine in terms of installing all the necessary software to prevent viruses and malware infections. I also don't store my media files in the hard drive and choose to put them in an external hard drive instead to make sure that the laptop continues to operate as smoothly as possible. And when there are programs and games that I don't use anymore, I delete them in order to maintain my laptop's efficiency.
In terms of battery life, I suppose I could've been more careful in making sure that I unplug the charger as soon as it's fully charged since I've read that not doing so will only lessen your battery life. I've also read that one should not make a habit of waiting for the battery to drain to almost zero before charging, but I've read many others that dispute this claim. All in all, I love my ASUS laptop and wouldn't replace it for any other brand. When it eventually dies, and I know it will one of these days, I will be content knowing that it's done all it could. And I will be looking forward to buying a new, more powerful laptop from ASUS again. Till then, I'm happy with what I have now.

So I contacted Asus about installing a fresh OS on my laptop because I got a new hard drive. I didn't really know about software installation at this time and so I asked a tech and he recommended me a pair of recovery disc that costs 50 dollars. So I decided to order it and during the ordering process they asked for my laptop's serial number to make sure that what I'm ordering was proper for my laptop, so I did and felt relieved as I trusted them in doing the right thing.
So when they arrived, it said Windows 7 recovery. As my laptop is preinstalled with Windows 8 so I called and asked a Asus tech if it will work and he said it will. So I tried it and it didn't even work. My laptop just kept on looping the booting process. So I contacted Microsoft about this and the tech said I can just download the free Windows 10 ISO tool, and so I did that and installed it on my laptop via flash drive and it worked in a instant. My laptop installed Windows and it was working fine again. So I asked if I could get a refund for the disks and the Asus tech basically said nope. So they got my 50 dollars and left happy. Surprised to see such a big company scamming their "valued customers".

I installed an ASUS DVD drive in my computer and after a short time it caught on fire. Luckily I smelled the wires burning and was quick enough to open the case and put the fire out. After contacting ASUS they only offered to send me another drive. Not sure I would even use this brand again. There was more damage to other wires and components. I have yet to even be contacted for further assistance. By the way I do build many computers in my home and have never had any problems before this. Just lucky I was close by and my house didn't burn down.