Consumer Complaints and Reviews

I am happy with ASUS so far. I bought a laptop a year ago. When I first bought the laptop there were bright spots on my display from imperfections in the screen. I returned the laptop to the seller and got another one right away. The laptop I received as a replacement (which I still use now) worked for a while but there were issues with this laptop as well. There was a row of green dots intermittently appearing across the top of the screen while watching Netflix or playing games and the SD card reader wouldn't work consistently either.
I requested an RMA. The customer service rep who helped me set up an RMA was extremely courteous and helpful. The RMA process went smoothly. I shipped the laptop to the repair facility. The repair facility replaced the motherboard and some hub device. I received my laptop back fairly quickly. The SD card reader worked a little better but still had problems transferring large files. I know it is the sd card reader in my laptop that is the problem because the SD card worked fine in 3 other laptops. Also, the row of green dots across the top of the screen kept appearing. I decided that these were issues that I could live with and just decided to try and work around them.
Unfortunately, as time progressed another imperfection in my display reared its ugly head. Whenever I would type on the keyboard, move my laptop, or even pat my hand on the desk next to the laptop, there was a spot in the LCD screen that would ripple. It looked like what you would see if you were looking at a reflection in water and some vibration was distorting the image by causing the surface of the water to vibrate. This distortion in my monitor started off small but began growing larger as time went on. Since my laptop was still under warranty, I decided to send it in for repairs again. Once again the service rep was courteous and helpful. I sent the laptop in. ASUS repaired the laptop and got it back to me in about 6 business days. That's pretty darn good given my past experiences with other companies.
My experience with ASUS standing behind their product has been a positive one, however as of now I cannot say I would recommend them to a friend for a number of reasons. First, there is a sticker on my ASUS laptop box that says free 2-way shipping for RMA's. However, when I call to set up an RMA, I am made to pay for shipping 1 way and ASUS pays to ship it back. I don't mind paying for shipping, but don't advertise free 2-way shipping on the box to my product, and not deliver. If you put a sticker on my product's box that says free 2-way shipping, you better be willing to deliver on that promise. That sticker was present on both laptop boxes.
Second, in the last 10 months of owning this ASUS laptop I have had 3 screen problems requiring returns spanning 2 laptops of the same model. While Asus may stand behind their product and they did repair my laptop twice with speed and efficiency, I question the quality of the displays they use and am uncertain as to the longevity of the current LCD based upon the number of problems I have had with the LCD's so far.
Third, I also question the quality of some of the internal components as well in regards to the intermittent functioning of the SD card reader. Like I said, a hub, the motherboard, and the card reader itself was replaced, therefore either the replacement part was broken as well, or there is a hardware design flaw, or the parts ASUS chooses to use are just that poor of quality. Neither of these scenarios is ok. In conclusion, ASUS, at least in my experience, has had great customer services with a positive RMA experience, however that does not offset the fact that I have had to use that customer service multiple times because ASUS seemingly uses lower quality parts.

I've had my computer about 15 months. My warranty expired in May 2017. For the past 2 months, I've taking it up to the Best Buy 4 times and it works for a few minutes and nothing. I have to manually turn the computer off and on in order to get the mouse touch pad and keyboard to start back working. After about 10 minutes, it stop working again. It is so annoying and I want to throw the computer in the trash. In addition, I have to manually connect to my home WiFi as well. It looks like I will need to purchase another laptop. However, it will not be an ASUS.

I've had my laptop for at least five years and I must admit that when I've called the help line on three occasions, my problem was resolved. One - they answered the phone quickly. Two- they walked me through the steps necessary to resolve the problem. Wish I could say this for Arlo and a lot of other companies.

I installed an SSD hard drive and somehow the Windows 10 installation on the original C Drive became contaminated. Windows would start up but then it would freeze. Normally one puts in the rescue CD and boot the system from it into rescue/repair mode. But, I could NOT get the system to boot from my rescue/safety CD or USB that I had made previously. I called for ASUS help and after several phone calls the solution was that I must send the computer back to ASUS for repair. They would NOT send me the manual which comes with every motherboard. That manual would have helped me boot from the rescue disk.
A review of the repair calls and other records held by ASUS is not available to me. But, it is clear that the motivation by your tech support was to have me send my PC back to ASUS. I was told that the charges for installing a new operating system is $150.00 I assume the tech support team is motivated to get commission on such a sale. In lieu of sending it to you, I decided to call a friend who has repaired PCs for many years. He charged me $40.00 to look at the PC but did not know how to reinstall the operating system from a safety disk. He was unable to get the manual for the motherboard and the downloadable user manual has NO instruction on how to boot from the CD or the USB port.
I took the PC to your local retailer, Micro Center, Columbus, OH and I paid them to reinstall the operating system on the new SSD that I had purchased. They charged me $108.36. Please see attached invoices. Upon retrieving my PC from Micro Center, I was informed of ONE KEY ELEMENT that would have enabled me to reinstall my operating system at no cost to me: Pressing the F8 key during startup. This function allows one to change boot sequence to the optical drive or USB port. Mr. Shen, please pay me $148.36 in reimbursement because I had to make many phone calls to your tech support and their only solution to my problem was to send the PC back for repair.
They would not send me the manual/users guide to this motherboard in this PC. Based on your tech support, I could not EVER boot from the CD drive or USB port in order to bypass the startup sequence. Your tech support person was puzzled that I could not boot from the optical drive! He said it must be a failed motherboard. I should send it back for repair.
On 26 June when I called to obtain a copy of the records on this case, I was refused. I asked how to boot from the cd or USB drive. Tech support could not answer. He said that F8 takes one to a safe mode which it does NOT do. So numerous people had no clue about how to do a simple procedure that should be in the users manual. Here is the final answer which confused your tech support people: One must press the F8 key during startup. I would have then selected the optical drive as primary. I would then have been able to fix the Windows installation. Your incompetent tech support cost me $148.36. I want that money paid back to me. The above letter speaks for itself. The company could care less about customer service.

I bought my ASUS ZENPAD 10 3 months ago and used it for a few weeks until I received a systems update. Well the update download 3 times and then my tablet crashed. It continued powering on and off repeatedly, I lost what was on the tablet. Called tech support. They said reset to factory mode and it did not work still powering on and off. So I had to send it back on my dime by FEDEX. Got it back 12 days later, they it takes 7 to 10 on their end, and wow was doing the same thing.
Got back on the phone with ASUS. Same thing with tech support reset the tablet to factory. So I had to send it back to ASUS-2nd time. I just got it back on Tuesday the 25th 2017, and wow again, still the same issue so I have to resend. ASUS has a policy that the item has to be sent back 3 times, but the kicker is once you send it back the 3rd time they will either try and fix again or they will send you a new "REFURBISHED" one.
I paid over $200 for the tablet and they are going to send me a piece of crap "REFURBISHED" tablet. I will never do business with ASUS again. They are shady and they like to screw their customers. But I want to know is do their tech support people work at all or are they so blind and stupid they can't see the problem that's obvious in these returns that need repair. I mean mine powered on and off the minute I turned the power on. ASUS get you some tech people that do their jobs or quit the tech business.
How do I know I can trust these reviews about ASUS?
854,137 reviews on ConsumerAffairs are verified.
We require contact information to ensure our reviewers are real.
We use intelligent software that helps us maintain the integrity of reviews.
Our moderators read all reviews to verify quality and helpfulness.
For more information about reviews on ConsumerAffairs.com please visit our FAQ.

Bought an Asus ZenPhone 3 Zoom, thought it was great... But then noticed it's desperately trying to be a Samsung Device. Fingerprint scanner works great, camera is okay quality, it's face, lightweight, works good... until of course you want to play music. The music player it has by default can only be found by searching very hard in the System Files, once you find it you realize it's a smoldering pile. This music player, elegantly named "MUSIC" will play a song you want it to, but that's it. There is no auto play, there is no shuffle and you can't even use the phone while playing music! Once the music is on and playing, if you press the screen anywhere but on the music window (so outside of the tiny .5'' x .8'' screen it gives you) it will turn off the music...
I tried to get over the reversed button locations, failed reading of the SD-Card, the fact that no stores within a 250 miles radius of me carry a screen protector for it, needing to have a program running or it won't alert me to notifications, having to allow literally everything that's ever existed will exist or plans on existing on the phone including allowing programs to auto-start (which means it will allow notifications to happen). But this was pretty much the straw that broke the camels back.
Tried to deal with it, just can't do it. I will be refunding this item as soon as humanly possible if not sooner. 4/10 - If you want a phone that works like a phone but it 10X more complex than other phones, you found it. If you wanted a nice, easy to use phone, you're in the wrong neighborhood.

My son purchased me a Asus tablet as a gift. It has been a total disappointment and the worse tablet I have ever owned! It constantly freezes or lags. It never loads a program without first showing a prompt that says "blah blah is not responding" at which time it gives you the option to wait or shut down the program… so, I can never just open a program and go, I have to go through the whole process of either waiting for the program to respond or shutting it down and re-opening it to try again!!! If it's not shutting itself down, then it lags really bad. I have never gotten so frustrated at anything in my life as I have at this tablet. I am seriously just waiting until I can get something else and then I have every intention of smashing this piece of crap with a hammer!!! Save yourself an ulcer and avoid this tablet!!!

Sent All In One out for service (2nd one received that has stopped working after 6 months) for repair and when returned the base of the stand was not returned. It has been over 2 weeks and finally was able to get help and the part was overnighted. Received today and discovered it's the hinge stand and not the base!!! Getting ahold of anyone is almost near impossible - I would advise using their Online Chat as it seems to be the only way to get any action. This has been the most frustrating process ever. Still waiting for the base to be able to use the PC... Two weeks without this base because from the start was given incorrect information and now I'm told that they can't guarantee that they can expedite the base today. Only thing that has been positive is the Online Chat Rep who is making efforts to do what they can.

I bought an Asus Laptop model UX301LADH71T... SERIAL NUMBER DCN0CY444653525, 3 years ago for 1700.00 thinking I thought I was buying a quality computer. I really didn't use the computer much and it never left my house. I had little minor issues which caused me to reboot from time to time. Then one day it just would not go to the Windows page. I took it into ABT to look at it and they had to send it to ASUS for a quote to fix. I was told that it was a solid state drive and would cost over 700.00 to fix and they said it was caused by heat.
Come on you spend 1700 and 3 years later you have to spend 700.00 to fix it. If you do the math that is 650 per year to own or 50 per month to own this piece of crap. Do yourself a favor and buy an HP for 500 and buy one every year. It comes out cheaper in the long run and you get an updated computer. My advise to anyone is to stay away from ASUS. It's a lemon and you will not get anywhere with them. I talked to customer service for over an hour. STAY AWAY.

Will never buy another ASUS product. This tablet (TF701T) is poorly designed, unreliable and ASUS customer service is a joke. Paid $250 +/- for the unit. Had it serviced in Nov 2016 because the connection for the charging cable was defective - cost $93 + shipping. Tablet was returned and did not charge properly. Was told to try several things and did. The tablet seemed to charge Ok for a while. On July 8 the tablet would not charge again and when plugged into a wall outlet it made a pop, smelled burnt and tripped the outlet. ASUS wants another $200 to repair it even though I had them keep my repair ticket open. They say it is once again out of warranty. Never Again!

I have a notebook TP300L which is 2 years old. The power button needs to be replaced on it. I am technician myself. The device is not under any ASUS warranty anymore. I do not understand why ASUS will not allow me to buy the part and have it shipped to me. It is not their product anymore, it is my decision to fix my notebook. Why is it that I am obliged to pay for the shipping cost to have shipped to Mississauga from Ottawa to have a small part replaced. I am very very very disappointed with both ASUS as a company and its product. I will never ever buy any of their product nor will I recommend it to anyone. The worst company I have ever had to deal with. I will prefer buy a Mac notebook now.

I bought my ASUS Q304U at Best Buy on August 2016 and after 60 days it did not work anymore. I called the ASUS Service Center and told me to ship it to them. I shipped it by USPS and bought a shipping warranty. I used the same ASUS box it came with and later the service center contacted us indicating that the laptop arrived with a broken screen and will return it to me. I received it in a different box that I made the shipment and USPS could not honor the warranty insurance because they had to verify it was due to shipment. I called ASUS many times but nobody assumed their responsibility. I asked them to look at their video cameras to verify how it was handled by their staff. No answer until now. Looks the Service Center telephones are answered outside the US and they had no idea of what I was talking about. I wish good luck to everybody else when dealing with these people (ASUS).

I purchased ASUS Zenbook UX360UAK in December 2016. In less than 2 months, screen showed bubbles and sent for repair with the following chronology dates: 3-15 March 2017 to repaired - Problem: bubbles and screen scramble - action: Replaced LCD screen, testing US port. 16-30 March 2017 second repaired same problem: Bubbles and screen scramble - actions: Replace LCD, LVDS cables,
15 - 24 May 2017 third repair. action: same problem Bubbles and screen scramble - Action: Replaced main board, LCD, calibration Touch screen. this time when they said replace the main board and LCD screen, when I asked for the proof of replacement, the technician could not presented proof with all reason, as if replacing main board and LCD screen, the notebook is suppose to be like new. 20 June 2017: same problem: Bubbles and screen scramble - action??? No result and outcome until today 12 July 2017 almost one month.
As the notebook is considered new, I demand a replacement since it has been 4 times failure with no solution, unfortunately Until today no progress. The only response I got from the CS is to be patient as it has been escalated to a higher level but no certainty of replacement or information source of problem and when. It has been 6 months that I purchased the unit but has not been using it effectively as most of the time is in the ASUS service center.
Concern: Is ASUS really commit to their product quality guarantee and for customer satisfaction? Do they have qualified technician to troubleshoot the problem or only by trial and error. When they said replaced part; did they really replaced? As same problem still happened. Could it be the problem never brought to the surface to the management level for decision but instead only kept in the workshop? I really hope that ASUS will kept its good reputation as a reliable notebook.

ASUS Rog GL552VW - First graphic card lasted 1 day, so the reseller swapped for a new laptop. Second graphic card died just over the year mark. ASUS says that he is not responsible and it's a client problem. 2500$ professional laptops that last less than two years. This is a really bad Joke. After a few emails ASUS wants to charge me full price of parts, to repair the computer and to post it back and forward. I have never in my life purchased a laptop that lasted less than two years. An absolute HOAX.

I purchased this laptop (model q504u) in March, but did not use it until after the 30 day refund policy had expired at Best Buy. I have purchased over a dozen laptops in the past ten years, including other Asus laptops, and this is the worst computer I have ever owned. It takes several minutes to boot up, several more to get the icons to show up on the screen and frequently freezes, does not connect to the internet or does not respond to commands. I have taken it to Best Buy twice with no improvement in performance and ASUS has not been responsive to my request that they exchange it for another model or provide a refund. This very disappointing experience will ensure that I will not purchase ASUS products in the future. Unfortunate that they do not have the integrity to stand behind their products.

After a week the product (ASUS N550J 15.6-Inch Laptop - N550JK-DS71T) presented problem with the flex. (Screen went black.) After an year, same problem, and the assistance fixed it since warranty was good by the time. After 2 years, same problem again. Screen went black, problems with the flex. Then it got worst, the video display started to present artifacts while I was using it. Finally the laptop is not presenting video signal at all, and ASUS support would charge me 80%+ the price of a new one to fix it. In addition, as far as I had read here and through the internet, a lot of people had experienced the same problems (screen going black, problems with the flex) as well.

I purchased my ASUS Tablet late November 2016. In March 2017 the charging port had to be replaced, due to poor construction. ASUS charged me $75, even though the tablet was warranted, as they claimed it was due to damage caused by the consumer. Their Customer Service was awful and I spent hours trying to find out info on the status of the tablet and getting it back repaired.
Less than three months, the charging port again became defective and the tablet could not be charged. ASUS had the nerve to blame me for the defective port and wanted me to pay, again. Again, their Customer Service Dept. was awful to deal with. So glad, Verizon was so wonderful and was willing to rectify the problem. Save yourself some trouble and do not buy any products from ASUS.

I bought an ASUS video card on the basis of a reduced price for a mail-in rebate. As per most rebate programs, ASUS returned a prepaid charge card valued at $30. What was highly unusual, and very sneaky, in my opinion, is the short expiry date on the card. Most gift cards give the consumer a full year to use before they expire. I received the card in late November 2016, and it expired in March 2017. I did not notice the expiry date until I went to use it yesterday. It has been sitting in my wallet since I received it in the mail. Shame on companies who try to promote their products with mail in rebates instead of proper discounts, and especially ASUS for short-dating.

I bought a new ZPad Z500 from the ASUS website and received a junky old defective ZPad. ASUS claims I didn't buy it from them so they will not refund money they didn't receive. I have screen copy where I bought it from ASUS and Plus an invoice from ASUS. I have spent over a week trying to get out of this quicksand trap. This destroys my trust in buying online.

So, my friend sent in his motherboard to ASUS to have them repair it. He is COMPLETELY computer illiterate. He doesn't even know what a CPU is. So, he detached everything he saw attached to the motherboard and sent it in. He was unaware that his processor was sent in still attached. When he realized he couldn't pay the $120 for the motherboard fix (They swore it was under warranty, then changed their mind once they got it. Probably an attempt to siphon what money they could), he paid the shipping to send it back to his house. Processor wasn't there. He didn't even know what it was. So, he called me. I determined the issue.
He called ASUS about getting his processor back. They said pay our shipping again or we'll destroy the CPU cause they "dispose of any property that isn't ASUS brand if sent in", despite the fact that they removed it from the motherboard, so they KNEW it was in there and just had to slap it back in when they sent it back. Argued about it, I contacted ASUS about the issue. Rep SWORE up and down he'd solve it and email updates. No updates sent. Friend called them today, they said they're going to or have already disposed of it. Because it's their policy. No working with him, no understanding, just told him to ** off. That is beyond unacceptable from a company. Beyond. I used to buy ASUS products, but I'm officially boycotting them and spreading this everywhere I can so everyone knows who Asus is. I'd never buy from them again.

First of all let me state that the fact the time to create accounts and verify emails to write a review says something on its own. I had a problem with my graphics cards. It was a simple driver issue as it turned out but I found that out after spending 3 hours on customer service with Nvidia. I was extremely rude and despite that the guy stuck with me and helped me resolve my issue. If it was me on the other end of the line I would have hung up. Great customer service.

Horrible warranty service. I purchased a motherboard z170i pro gaming in 2015 and it worked fine for the first year. It failed and I sent it back to Asus for warranty repair. They rejected it claiming that there was no serial number on the hardware. I asked them if they checked under the cpu heatsink mounting clip, and the still said that there was no serial number. They rejected the claim. After receiving the motherboard back, I removed the heatsink mounting clip and viola -- serial number label. Despite multiple explicit requests, they failed to look for the serial number and instead chose to reject the warranty because they couldn't find a sticker. They have no interest in taking care of customers.

I opened my new $250 Asus laptop up when it arrived hopeful that it would serve the basic function of typing documents and surfing the web. I synced it with Verizon Fios internet and it took about 30 seconds to open my first web page via Earth Link. Other pages would either load in 5 seconds or take 15-30 seconds to, occasionally a minute or more. I downloaded Firefox and same deal. These were basic pages like google.com, FB, anything! I figured it could be the internet. But my girlfriend's MacBook worked fine. My phone worked fine, my Kindle Fire worked perfectly!! So I went online and found that many people had this problem and that there were tips to erase the bloatware. So I went line by line and looked every program up and erased the unnecessary ones.
It seemed to help but only marginally. I contacted Asus and they said that for best speed, to use a LAN line! Well, I don't want to use one, that's why I have a laptop!! The nostalgia of 90s America Online isn't cute! And if slow to load web pages wasn't bad enough, it can also take a similar amount of time 15-30 seconds just to open a folder or document offline. After about a month my Asus laptop froze. I hoped it would be a fluke... a couple weeks later, it did it again. Now not quite three months from purchase, it freezes a few times a week regardless if I power off after every use (twice a day maybe four hours total). Sometimes it freezes when I'm just typing offline. The only truly redeeming qualities I can think of are that the battery does last four hours unplugged. The sound is pretty decent and volume is good for a laptop.
Even if this laptop didn't freeze and loaded pages as well as a $40 Kindle, it's not a very good laptop. The keys are clunky and unsophisticated compared to my seven year old Toshiba Satellite it replaced, there's no key backlight which means that if it's cloudy out and you're not near a window, you have to turn a light on. And though there are a dozen bloatware programs, there is no document program (a first and I've had laptops from 2003) so you have to download one. I got AbiWord which was one of the only free programs without bloatware or having to register.
Asus. If you can't make a $250 laptop that works, why make a $250 one at all? You have permanently ruined the brand for me. Perhaps your more expensive machines work well. I will never know though as I could never in good faith buy another Asus brand. And as for returning. I know how this works; they receive it, connect to internet LAN and it works for a minute, doesn't freeze and they send it back saying nothing wrong. So, dear reader, save your money and get a $4-500 machine from another company that works... or just use your phone, it will work better!

I bought a router last year in November and submitted a $20 rebate request to ASUS. I checked my rebate status and they have received everything and was processing my rebate. I have never received my rebate so I submitted a Customer Service request in March. A guy, Robert, emailed me Mar 9 and said he would follow it up for me. He was so polite so I waited with high hope so I thanked him. I never heard from him again. So I send him another email Mar 27. He said he was still waiting for the Accounting to respond. Again I never heard from him. I sent another email May 15, but no response at all this time. I would never buy Asus again. Not that I don't like their products, it is a company I can NO LONGER TRUST.

I bought PadFone about 3 months ago for my daughter. She broke the charging port recently. Tried to get repaired local store. No one has the part then spoke to ASUS customer service about 2 weeks ago. I was told it's not in warranty so I asked cost of repair. They couldn't figure out. I have been hold more than 30 minutes in phone. Finally she told me she will find out the price and give callback but it never happen. Called this morning spoke to another guy holding about 36 minutes. He couldn't help me. He pass to his supervisor. He wasn't helpful. His name was Kimani. Request him "can you provide me just right part," no for this device he was unable to help me. I also have laptop from them. From now I feel like I'll never use their product anymore. Model no. T00SP. Serial no. E9ATCY01D411

I have been using ASUS laptop "Asus ZenBook UX310 13.3" FHD i7-7500, 8GB DDR4, 256GB SSD, 9" for last 6 months now. I lost display of my screen at least 5 times since then. 3 times it just came up, the other 2 times battery was leaking and motherboard crashed. Repair center takes around 10 to 15 days and sometimes they ship out of country for repair. WORST EXPERIENCE EVER. I have following words for the product: Horrifying, Terrible user experience, Totally unreliable product, Makes you angry and frustrated. They are trying to imitate Apple in look/feel and weight but real substance of the machine is completely missing. My 700 dollar HP machine is far better than this 1500 dollar piece of crap.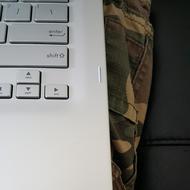 Have an ASUS 2 in 1, it's about 2 months old. It has never left my house. One of the cover bumpers fell out and is missing. I contacted ASUS by telephone AND by email. They want me to send in my computer to replace the little rubber piece that goes in the slot... REALLY?!? They WILL NOT send the part so I can just pop it back in. I cannot find the part anywhere online to replace it myself. I need access to the data on my computer. I shouldn't have to buy another computer so that I can transfer the data and have access. This is completely unacceptable. I WILL NEVER BUY ASUS AGAIN. SHOPPERS BEWARE, ASUS QUALITY, POLICIES, AND CUSTOMER SERVICE SUCKS.

ASUS 10" Tablet problems - I purchased my tablet in August of 2016. I have had nothing but trouble with it. I sent it to a repair facility in California in December 2016 at the cost of $17.00 to be repaired. 12 days later I received it back with no information about the problem, with only the words "not an ASUS program". No information about which program it was or what was done to fix it. It worked for one access and quit again. On 2-1-2017 I had to call tech support and found out it had a bad wireless driver. I sent a letter to ASUS in Fremont, CA asking for a refund as this tablet has some serious problems and I don't have the desire to call tech support all the time. This letter was sent on February 7, 2017 and I have not hear from them. I will send the tablet back when I receive a refund. I will not buy ASUS again. I paid $321.00 for something I can't use.

ASUS mislead me with false warranty. I wore the Zenwatch 2 for 6 wks. The power button fell out. I sent pictures and contacted ASUS. They said, "Send it to our repair shop" ($30 in shipping, and 4 weeks later). As of yesterday I heard nothing, the webpage only says item received. I talked to 4 people with a total of 4, yes 4 hours on the phone. Only to find out that while the terms of the warranty, that is on the website, says my damage is covered under warranty. The customer service guy said "No - cause yours was misuse." It's a 6wks old watch, with not one scratch or mark on it. "How did you determine it was misuse and not poor workmanship", I asked. No answer given. We are getting to the 4 hour mark now and the last guy I talked to said, "The watch physically cannot be fixed and has to be replaced and ASUS doesn't do that so, you don't have warranty." So basically if the concern is fixable, then it's warranty.
If you're in my situation, where you have a 6 wk old watch (worn by a lady that works in an office) and the power button falls out because of poor workmanship, you have no warranty because the item itself cannot be fixed. So I assume that ASUS has made the first unwearable smart watch - "meant to be left in the box" should be their slogan for their watches. So how do say they mislead you, you ask. Well I sent pictures in to ASUS and had multiple email conversations with ASUS regarding my concern. I was always straight forward with my concern. The crown (AKA power button) fell out. So if they had the pictures and knew my concern and knew it wasn't going to be covered under warranty, then why did they ask for me to mail it to them. I could have gone back to the seller at that point, to see my options. The fact is, they were super fast and compassionate on the emails while I had the watch in front of me.
Then everything changed after they got my watch. Poor communication and run around is all I am getting now. One person is saying I have to pay for the work but will not tell me how much, I have to pay first with a credit card. Then the last guy says, "Well it cannot be fixed and needs to be replaced." So is my credit card going to be charged for a new unboxed watch? Entrapment. Buyer please be aware.

I bought this ASUS notebook, style is good but quality is poor and so is the warranty. I opened this twice and I can see a cracked line across the screen. Never dropped. Got for a gift for my 7-year old niece. Cracks not included in warranty. I wonder why it cracked so easy like handling eggs. Very poor quality, invest on something great. I have a MacBook... excellent for anything you do. ASUS cheap and bad quality overall.
Company Name:

ASUS

Website:

http://www.asus.com/US/