Consumer Complaints and Reviews

Apple does not stand by their products! Our logic board went out just after its one year warranty. This is like your car engine blowing after a year of light use. Our Macbook Pro bought in 2015, never left the room, with no drops or water damage. Mac is running on the old reputation of machines that last longer and have less problems thus they are worth more. They are very courteous for a spell and then when it comes to helping a customer with a problem machine, they are out of the game. Having been a huge Mac enthusiast, I would say my opinion completely changed. It pains me to say, but PC is a better, safer deal now. At least if your logic board goes out, you can replace it every year for 5 years before you come close to the cost of a Mac that they will not stand behind.
Apple has sleek stores and a modern look, but it is all frosting and no cake! Maybe they are using cheaper components, but their cost savings shouldn't transfer to a higher retail cost for me. On top of this, the Macbook Pro does not last. There is lost time in using the product for business. There is the Lost data (the supervisor, Erin, said data recovery would cost a minimum of $800 by a third party vendor, if it was even possible. She informed me that Apple does not perform data recovery). Beware of the ingredients you are purchasing, they may be rotten, and the chef has left the building.

I just purchased this fine product refurbished from Apple for 2 grand, a really fine looking product. Fired this baby up and to my surprise it would only partially load. After calling support and waiting a long stretch it was decided that it was a bad software install and that it is very rare because these machines are tested rigorously. Made me feel better... not... after 22 hour fresh install it did exactly the same thing. I again called support and said I was to repack and print return label and call their shipper. I asked if they could send out a new one to minimize my downtime and was told it was against how they do things.
They made their problem my problem. I told them if I had to wait till this beauty is received and processed back into the warehouse before they would even consider shipping out a new one then cancel the whole thing and credit my card. They informed me that was not an option. I could either drive 2 hours to the nearest dealer or they would send me a check after they received the computer and processed it back into the warehouse. What a friggin joke. There is no customer service anymore. My way or buy somewhere else. Great. Wasted my time and money. Thanks Apple.

My MacBook Pro is about 2 and 1/2 years old. For no apparent reason it suddenly would not start. I took it to an authorized Apple dealer and was informed that it needed an entirely new motherboard. The cost of this item is nearly half of what I paid for the computer when it was new. I rarely took this laptop out of the house. It just stopped working while sitting on a desk. I did not get the new motherboard. I am now the not-so-proud owner of a very expensive paper weight.

Purchased a MacBook Pro August 2014. Screen went bad within 2 years. Since I waited to contact Apple, my warranty had expired, which I was ok with that. I made appointment with Apple to have it diagnosed. I was told screen needed to be repaired. By the time I got money, I was working in another state and called support (since laptop has been diagnosed by Apple already) to see what costs would be to repair laptop. I told them I lived an hour away so I wanted to make sure I could afford repairs. Apple support called the store and was told I needed to bring in laptop again to have it diagnosed. I had him transfer me to a manager. What I got was someone who gave made bad service with bad attitude. I asked to speak with her manager and was able to get some kind of answer. This is why people does business with other countries.

I bought my daughter a MacBook Air to take to college with her. It failed after six months. Lucky for her we purchased AppleCare. It only cost $30 and about five hours of time dealing with Apple to get a computer that was less than a year old to work. Less than a month ago I too purchased a MacBook Air. I was sitting typing on it a week ago when I first got an error message saying that a device attached to the USB port was drawing too much power. There was no such device attached. The computer then proceeded to give a variety of error messages and then created a bright ribbon of color in the middle of the screen making the device unusable.
Now, after around 6 hours on the "service" line and having arranged to return the device, I get an invitation to pay over $600 to fix the machine. Not happening. All this on the heels of the latest iOS update that altered the functionality of several apps making those apps less than useful. I've had it. I went on-line within minutes and found a variety of other brands that have the same or better functionality as apple, are significantly less expensive and, I betting, have more accessible customer service so if anything does go wrong I won't have to carve out an afternoon to rectify the problem.
How do I know I can trust these reviews about Apple?
637,576 reviews on ConsumerAffairs are verified.
We require contact information to ensure our reviewers are real.
We use intelligent software that helps us maintain the integrity of reviews.
Our moderators read all reviews to verify quality and helpfulness.
For more information about reviews on ConsumerAffairs.com please visit our FAQ.

I have been a huge fan of Apple since I bought iPhone 4. My dream was to have all Apple products and in India it's huge deal. So second product I bought was macbook pro and the scene is I am not able to use "l and k" keys on keyboard. How pathetic is that? And it's just one year old laptop and I don't even use much. I just use it to watch movies. I took it to mappls where I bought it. He checked warranty and said, "Sorry it's expired. You need to get it repaired by your own. Hope only two keys can be repaired". Exact words.
I used dell for 5 years and the most amazing thing is it's still working. My mac book is not. And when I searched online there are multiple threads and people facing same problem. Then why Apple is considered as best product and it's not. Honestly you will regret buying any product after that. I am so disappointed Apple, how can you give such products and says you are the best in business. Steve Jobs on top cause he has given what he promised. Hate you Apple. And miss you Jobs. Never gonna buy Apple again.:(

Last November I bought a Macbook Pro. It was purchased as a spare and did not get too much use. In June I started using more and found that it would shut itself down without warning. In August I took it to the Mac Store and they sent it away for a few days. When it came back it had a new display. I shut itself down within 30 minutes of use when it came back. A few days later I took it back to the Mac Store and they sent it off again. This time they replaced the fans and a heatsink someplace. It was gone for a few days again. When it returned I powered it up and it failed again within a hour.
I called into support again last night and now they want it back again. This time they are sending me a shipping box and want to do more testing. I think there is something wrong with this laptop and it needs to be replaced. Apple has always been so good about this sort of thing. This time they are making me feel like I'm trying to get away with something. All I want is this machine to work. Nothing fancy.

My daughter requested a Macbook Pro for her first year of college. She saved and saved for this laptop. Finally on August 9, 2015 we went to the Apple store in Nashville, TN to purchase the product. I was not on board with the decision because I have always felt that the Apple products were overpriced and overrated. My daughter was overly excited. She now has in her possession the product for which she has saved each and every dollar.
The day is Monday, August 22, 2016 when my daughter's despair sets in motion. She calls me confused that her Macbook Pro $1099 laptop would not turn on at all. I assured her not to worry because we had purchased the added expense of the Apple Protection Care Plan. I decided to meet with her on Wednesday, August 24, 2016 to retrieve the laptop. I immediately drove to the Apple Store in Nashville, TN to have them to determine the problem. The tech returned and said that there was rust on the logic board. She had closed the computer and did not show me any proof of her findings. I was livid because it was then that I found out that the Apple Protection Plan Care does not cover liquid damage. The story gets worse to repair the damage would cost $755.00. I was so upset I decided to leave the store.
I went to MacAuthority on Friday, August 26, 2016 to inquire about the cost of repair. It was too expensive. So I decided to look at one of the laptops that was compatible to our purchase. I was truly taken aback, lo and behold, I found out that the hardware on the Macbook Pro model # A1278 was from 2011 and was the exact same model #A1278 I had purchased in August of 2015. I was really feeling as if Apple should be accountable for the rust to the hardware of the laptop. After all, we are talking about four years later. No wonder Apple Inc. does not offer any liquid damage on their laptops because the long time shelf life is possibly causing the rust problem and the consumers are being blamed as if we are irresponsible.
It is amazing that they offer liquid protection on iPads, iPhones, computers,and iPods. Why? These items change with time. They have to constantly be updated in order not to be outdated. But not the Macbook Pro same design and surely the same model. Apple Inc. has to be accountable because after speaking to a representative on Friday, August 26, 2016 she informed me that there was nothing that could be done about the situation.
Apple Inc. needs to be accountable because the representative sent me the terms and conditions for the Apple Protection Plan Care I purchased and it listed the laptop as being built in mid 2012. Need I remind you that I did get confirmation from two independent computer centers that the Macbook Pro that I purchased is from 2011. The exact year that Apple was having severe technical difficulties with, you guessed it, the Macbook Pro and other products. The issue is still not resolved. So, my honor student is still in despair. She is attempting to complete her second year of college without a laptop, a difficult but possible thing to accomplish.

I purchased a new MacBook Pro last year. Over the course of the last 11 months this computer has failed on 4 separate occasions due to manufacturer related defects. Each time the computer has been taken to an Apple Authorized repair facility it takes 3 business weeks for them to complete the repairs. So for 4 months out of 11 months I've been without my new Apple computer. This is very inconvenient, and renting a computer is expensive. I've dealt with a total of 8 Apple staff to try to find a resolution. I've been hung up on, transferred to the wrong department, placed on lengthy holds, and refused access to a Manager. I have requested a complete unit replacement for this clearly faulty device. The individual I made this request to, a Senior Resident Apple Care Specialist provided me with a bogus email address for herself, and now refuses to take or return my calls.
I've spent most of this morning again, unsuccessfully trying to get some answers to my questions. I was again denied access to a Manager. The individual claiming to be a 'Senior Advisor' I spoke to could only tell me my case was closed. I would like to know why in writing my case was closed, and if I'll be provided with a replacement computer as per the written Warranty agreement? Apple Customer Service is a total disaster! It appears as though Apple wants to make it as time consuming, expensive, and frustrating an experience to deal with them as possible. Now Apple is just like all the rest of the manufacturers out there. Just more expensive!

I have been a Mac pro user for the last five years. With the previous system Mac pro bought in 2011 I had to replace the charger 3 times in 4 years. I recently bought the new model in July 2015 and today I have had the system looked at because the charger is not working 24.07.16. This in my view is totally unacceptable. We pay premium dollar for a quality product but I have had to replace the charger on average every 12 months.
Why does Apple produce a product like this. They are the most expensive on the market yet the quality is crap. As a family we have Apple products through the house x3 laptops, iMac desktop and also with my daughters and grandchildren. This issue is world wide yet Apple chose to ignore this. This gives me no confidence for the future and will be swapping all Apple products over to Toshiba unless Apple can give me confidence with future products and fix my current problem. Replacing once seems reasonable to be replacing every 12 months is ridiculous.
Cannot Apple design a robust charger with their products. This is a valid question in today's age of technologies and to get them to sort it under warranty is a joke. I have been told that it could take three weeks yet the guy in the store tested it there and then and said the charger is faulty but they have to send it away. Signed a grumpy customer with a vote of no confidence with Apple.

This is not about the iMac but Apple service in general since this seems to be the general thought here. I have been wanting to post my experience for a couple weeks now. Here is my story. I purchased a used MBP 17" 2 years ago off of eBay and added a new battery, second hard drive and maxed out the memory. I have taken very good care of it since, however this spring it began acting funny. It turns out the logic board has been failing. I found there was an old service bulletin and recall order to fix this problem issued by Apple, the idea being they would replace the faulty logic boards with new ones. Turns out this was such a common problem that owners filed a petition to have Apple own up to it and take responsibility.
Keep in mind these computers were last made in 2011 and the entire 17" line taken out of the product line. So these laptops are old by most standards. Even so, Apple in 2014ish decided to fix this flaw. The offer to fix expired according to some notices in December 2015. Mine failed in 2016. Mine was never one of those that got the fix. Still, Apple tech took the computer in, looked it over and agreed to fix it under that service recall. Outstanding they just saved my 5 year old laptop. That alone is amazing and I am forever an Apple fan. However that isn't the end of the story. Not only did they return my Apple with a brand new logic board but they also felt I would be happier if they replaced the bottom case, the aluminium section that holds the guts of the laptop, because it had a small dent in it. WHAT? AND FOR FREE? YES. Pretty good right.
My computer goes in for a recall fix and they give me a brand new case for it on top of it. Oh but I am not done yet. They also replaced the clutch that allows for smooth motion when opening and closing the screen. I didn't even know it was broken. My screen seemed to move just fine to me. AND, they installed a brand new battery. When the Apple tech told me all this I was speechless. Where can you go to get all this done for free. It's like taking your car in because the lights stopped working and the dealer gives you brand new tires, transmission and seat covers for free, and deliver it polished and detailed. Go Apple, you ROCK.

I ordered a Retina 4k iMac, along with Beats headphones, for a total of $1399 on 6/21/2016. The computer ended up pretty slow, and I did not like the iMac. So I decided to return the original iMac and ordered a new customized iMac that should be faster. I called Apple, and an agent informed me that since I will be ordering a new iMac that will come with the Beats headphones for free, I NEITHER need to return the headphones that came with the original order, NOR do I need to order a new pair of headphones with my order. So far, it's pretty simple: I return the original iMac without the Beats, I keep my old Beats, so that I do not order a new pair of Beats with my order of the new iMac. However, none of this happens. And it wastes me tremendous amount of time. All of the mistakes are performed by the Apple team.
And here is what happened to me: The shipping label for my return is wrong -- the total refund should be $1399 while what printed on my label is $1099. I have contacted Apple.com for THREE times to fix this problem -- some agents told me that they "fixed" the problem, but never did; some agents told me that I WAS WRONG when in fact it is the mistake made by Apple. Later, this agent and her supervisor confirmed that I WAS NOT WRONG and APPLE WAS WRONG. They agreed to fix my refund total to $1399, although it was not a happy experience for me to deal with.
I have contacted Apple.com for at least 5 times with regard to this return. Everyone promised that they have fixed my problem -- but none of them did. Overall, it is an awful experience for me, and I am utterly disappointed with my purchase this time. I want to know if there are other outlets where I could file my complaint officially, since the experiences have been awful, and have truly WASTED a lot of my time. It was an utterly awful experience served by the Apple team.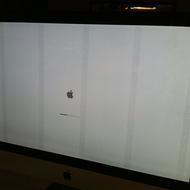 I've figured out how Apple works. A five-year-old product (like my iMac 27") is junk - not worth the price to repair (according to their "let me be honest with you" service rep) and worthy only of a credit toward the purchase of another very expensive iMac that will likely also be junk in 5 years. If the machine is expected to be obsolete in 5 years, why build it out of solid aluminum and hi-tech glass? If the business model is make the product appear to be durable but discontinue support and push the latest design within a couple of years after the sale, maybe I could rent one by the day or the hour so that I can better gauge my costs. A company is only as good as its support for its products. Apple looks nice, but their support is definitely lacking.

Had the privilege of owning a Macbook Pro two or three years back. I did not expect I'll have the opportunity to do so considering how expensive these laptops are. A friend of mine knows one of his students is selling their family's old laptop, and since I was in dire need of a computer at that time, my friend thought of me. The Macbook Pro I got is probably its first model, and was around eight years old when I got it. Yes, eight years old. The family that had it bought it when it was first released in the market, so not only do I have a Macbook but also a possible museum piece (okay I'm forcing it).
What is surprising about is that it still does quick processing. The computer will slow down a few times to load programs but it still considerably fast. I was able to use it to create documents, watch movies and TV shows, even use it for presentations. Despite it being considerably old, it still does its functions pretty well. I also enjoy a lot of its features that only Mac has, like doing a print-screen and automatically saving it as a picture file rather than having to go to Microsoft Paint and copy-paste-save everything. I also like that music files are automatically added to iTunes.
I actually regret not getting to know my Mac further. I treated it as a computer, but not as a Mac. I can't blame myself because when I had it, it was in the middle of the school year and I needed a laptop to do my work as a teacher. I wasn't able to utilize its full potential, like creating presentations that are beyond what Microsoft Powerpoint can do, or all those apps I didn't bother to even touch (I heard Evernote could have been of great use to me).
The only downside of having a Macbook is the price of its accessories and parts. When my Mac was sold to me, the charger was on its way towards its wire getting ripped, which eventually after a few uses. I went to the Power Mac Store and it costed Php6000! That kind of money isn't easily earned. I had to borrow a friend's credit card just to have the charger ASAP. Looking around at the Power Mac Store, the prices are really sky high. Before owning a Mac, you should consider if you are up for a lifetime of heavy spending.
I now have a different laptop, but my Macbook is still alive and kicking. A lot of its components are already deteriorating. The battery is no longer working, the speakers sound muffled, and the charger I talked about earlier is also nearly ripped. But I still keep it because it is still a trusty security laptop, in case something happens to my current computer. My friend who introduced me to Mac said, "Once you go Mac, you'll never go back!" If I really put my effort and resources into that Macbook Pro, by really getting to know it better, I'm sure I'll definitely stay with it, and invest in replacing it with a more recent model.

Never buy Apple Products out of warranty. So Apple Rebuilt my computer and they messed up so many times with it that I contacted (CSR) and they were trying to get to the bottom of all the repairs. Turns out that one Apple employee messed up the whole repair that my computer is now considered (AS IS Status) when it just came back from repair which means it should still have a 90 days warranty from all affected repairs. My MacBook is looking like hell - it's completely messed up. The Apple Employee Techs didn't put it back together correctly. My Sleep/Wake notification light is completely off centered. My (Express Slot) is jammed - not working. Won't allow me to put my card into it...
I'm done with this nightmare. I just want to get rid of this computer and go back to my retina. Too many issues and problems. Going to get the computer fixed and sell it for a Retina... Not only was I denied a (CRU) but Alison ** also told Apple that they are not to service this computer anymore due to Apple spending too much money on trying to fix a product that doesn't seem to be fixable and neither wanting to replace it as well or offering me a justifiable solution. I called the store that did my repair. Not only were they rude about it but they denied me and told me that it was my fault cause I didn't ask the correct person on what the warranty status was when I clearly asked the person checking my computer into repair what will the warranty entail when it comes back. I was given a document that clearly says that I will have a 90 day warranty with my computer when finished with its repair.
Now they are saying they don't want to honor that time period that I am basically SOL. I have contacted Apple Customer Executive Relations about this matter and we shall see what they have to say later on. Today I was told I would be getting a call. In my opinion I think it's people like (SR Customer Relations) Alison ** that ruin things for everyone and gives Apple a bad name. I think all Apple should do is Fix/Repair the Computer they broke from the beginning...

I bought my MacBook Air last 2011 and up until now, it's still working. I've never bought a gadget or laptop that lasted this long. I usually use my MacBook for my work as a teacher - making lesson plans and making presentations for my students. It's also very light making it easy to bring anywhere. I bring it to school because it's just like having 2 books inside my bag. That's how light it is. Because I was so impressed with my MacBook Air, I bought another Apple product last year which is the iMac so I could have a computer at home that my husband can use. He was also impressed by it and swears that Apple products are the best.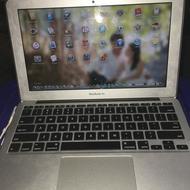 I bought my MacBook Air last 2011 and up until now, it's still working. I've never bought a gadget or laptop that lasted this long. I usually use my MacBook for my work as a teacher - making lesson plans and making presentations for my students. It's also very light making it easy to bring anywhere. I bring it to school because it's just like having 2 books inside my bag. That's how light it is. Because I was so impressed with my MacBook Air, I bought another Apple product last year which is the iMac so I could have a computer at home that my husband can use. He was also impressed by it and swears that Apple products are the best.

Although Starbucks is known for their fancy (and overpriced) coffee, many still patronize their shops and products, myself included. But aside from the coffee and ambiance of their place, I enjoy their mint tea (warm). It hits the spot on a cold and rainy day, which is a common thing in our city. I've asked their staff several times if they sell the mint tea bags just like they sell their coffee bags, and I've always had the same response, "No, we do not." This is the same for the different Starbucks shops I've visited. Why is not available?
It's not like I can go to Starbucks every day for it, especially if I want to enjoy a cup of their mint tea at home on a cold rainy night. Although I understand the marketing aspect of it, would it really hurt their sale too much if they sell the mint tea by the bags or boxes? I still like Starbucks and this is just one thing I hope they can consider. Oh, and another thing, I wouldn't recommend their bread and pastries. They're not always the freshest.

My Macbook Pro was purchased in 2012 and I'm still using it to this day. Four years after, it's still in great condition. Although it has hung a few times in the past, I've never had any major issue with it. I use it to surf, edit photos, watch shows and movies, and now for everyday work, and it's been good. I just wish the charger cable is as sturdy. I've already wrapped one end of it with an electrical tape in an effort to preserve it for as long as I can because Apple accessories cost way too much. Also, it's too heavy and quite inconvenient to lug around, though I do for work. I find Apple too exclusive as well, but I guess that's just how they want to market their products. Nonetheless, I like and enjoy my Macbook because of the ease of use, at least for me, and how it's been faithful so far.

I am a loyal Apple products consumer and I never have any complaints. However in 2012 I purchased my first iMac and for the past 4 years it has been a complete headache with this iMac. Around December of 2012 the computer one day just shut off. Not shut down, it just went click and it went off. I turned it back on and the Apple bar starting trying to load up but it never finished. It just went click and turned off again. Since it was impossible to get an appointment right away with an Apple store I opted to take it to an Apple Authorized specialist. I use this computer for work and I was desperate for it to work. They kept my computer for over a week. When they called me they had no solution. They basically said they thought it was the Power Cord. They gave me a new one and I took my computer home.
I used the computer for almost a year with no problems and then around September 2014 the problem occurred again. Same exact thing it just clicked off as if someone turned off the power strip. I took it to Apple Store this time in Galleria Mall super far from my home but since it was the only appointment available we went there. Again I explained the problem, they kept my computer for days then called me and said they had to erase my computer and that they did something that was going to cost me around $650.00. The manager said to help me out etc they gave a 50 percent discount so I ended up paying over $300.00 for the repair. Again the computer came home and all was well until December 2015. The same exact thing again the computer just clicks off as if it was overheating or something.
In January 2016 I was able to get the appointment this time at Dadeland Mall Apple a little closer to home. Again they kept my computer. They called me to tell me it was not a hardware problem, that it was a software problem so they erased my computer once again installed the software and sent it home. The computer worked a good two months and in March 2016 again the same exact problem. Computer just clicks off and cannot be turned back on. I spoke to Apple Care which didn't do anything for me except make me a new appointment at Dadeland. Now my computer is there and they still have no idea what is the problem and why this keeps happening. The manager has been very nice but they just cannot figure out why this keeps happening.
I told him I thought Apple should replace my computer since they have never been able to figure out the problem and I am the one paying out of pocket, losing work time, to no avail because the computer works a bit and then turns off. I have two Apple laptops that are much older and have never had a problem. They do not want to own up to the fact that the computer is a Lemon and that I should have a replacement computer at this point. All I want is for them to fix it and they cannot. It is like they are playing a guessing game and never guess correctly. All I want is to have a computer that I can depend on and I can do my work. I do not know who in Apple can help me with this issue but I would like for someone to help me resolve this once and for all.
Now they have called me that they replaced my LED and to come pick up computer. Once I do that I have no idea how long it will work, but I do not feel that as a Loyal Apple Customer I should be going through this. This is the fourth time I take to them for the same problem and each time they do something else and it doesn't fix the problem. I am very frustrated and VERY Disappointed in Apple.

I bought an iMac in October 2013 in LA and imported it to Rio de Janeiro, Brazil, where I live. I have been an Apple fan for a long time and was extremely happy when I finally got the machine of my dreams. But I now regret having spent almost 1500 USD plus import taxes to get a machine that is already broken due to serious problems with the internal source and the logic board. I took it to the local Apple Support store in Ipanema and they asked me as much money as I have paid for the machine to fix it.
I'm a translator and a writer. I need a computer to work. Two unfinished novels are locked inside it. I have had many simple computers from different brands and all of them were very useful for at least 8 years before I gave them away to be used by someone else. Now I have this 2-year-old beautiful machine which is completely dead. It is important to mention that, I traveled for ten months from november 2014 to september 2015, so total time using the machine is not more than one year and a half.
I decided to try an alternative solution and was going to ask my nephew to buy these spare parts in LA and bring them here for replacement with an non-authorized shop, but Apple Support did not inform me about the specifications of these two pieces that I need, according to Apple Support in Ipanema. I have tried to contact Apple Support to report this and all they say is that there is nothing they can do. Is this the way Apple treat their clients who have been told that Apple machines are way better than regular PC? I'm really upset.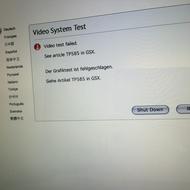 Ok, so I am really angry with Apple right now. Let me explain why. In 2011 I bought my first Macbook Pro, 15", saved a lot of money and finally had my machine in hands to work. Loved it, created a lot of good stuff in it. Until it started having some issues. It would shut down once in awhile, not a big deal since I've been dealing with PCs before, I know this could happen. Lost a lot of time with it though, but honestly thought it was just computers being computers.
That was until last year, on a crazy week at work I was let down by my machine. It wouldn't boot. After researching deeply I have discovered that Apple had a problem with the video card. Lost about a week of work but Apple did what they need to do and replaced it for free. Not because they wanted, but because a lawsuit was filed and they had an agreement with their customers. Otherwise, it would still charge their "flat rate" of $310 to fix (enough to buy a new pc).
Anyway, 10 months have passed and it happened again. Same old problem. Took it to the Genius bar and this time the answer was different. There's nothing they could do unless I paid to have it replaced. What?? What would I pay if I am not guaranteed that it will fail again?? How many times would I have to pay to have the same problem, a chronic problem, fixed. So my question is, should I trash my macbook?? Because that was the suggestion I got at the "Genius" Bar.

I was an advocate for Apple products for many years. In the past 6 months I purchased 2 iMac desktops, one for my 2nd office and one for my home office. Both computer have major issue. They freeze, the mail does not come in properly. When trying to restart, line come thru the screen. I am trying to schedule an appointment with Apple in the White Plains location and have been on hold for 1/2 hour already. Apple was once a great product with excellent customer service, that is no longer so. I am sorry I did not purchase a Dell this time around. Next time I will.

Apple is well-known for outstanding technical support. Just ask Consumer Reports. Their technical savvy is outstanding. They speak English! They return telephone calls! They have been able to help me with virtually every problem I've encountered. They are Macintoshes - that says it all! Reasonable speed. Few outages. Marginally good cost. Fair Macintosh technical support. No failures, virtually no "glitches". Easy to keep updated. I use and rave about Apple Care technical support. Always been a Macintosh owner/user. As of late they are adding too many frills though.

AppleCare is far reaching. The staff are always very knowledgable and repairs/replacements happen very quickly. Very fast, nice design, beautiful screen. MacBook Pros are very expensive when they are fully loaded with RAM and SSD. I've never had to send this one in for repair, and it is 4 years old. I have both Apple and Windows computers for different uses, and find Apple computers far more friendly to use. They also have a much more pleasant view within their programs. Apple is like a Cadillac and Windows are like a ford focus.

I have a iPad pro. AppleCare is always available by phone, with short wait time. You can walk into an Apple Store anytime and they will help you out. It's all touch screen. Connection to printers, etc is all wireless. It is absolutely secure and requires no security software. Apple products are very expensive compared to other brands. Once you learn how to use it, it works every time. You never have to reboot. It just works. I think the learning curve is a little longer so I would like it if they had more classes.

There is a number I can call to someone who speaks English as his/her first language. They will patiently guide you through their directions to correct your problem. It has a big screen and is intuitive in presenting my preferences. It has features I plan to explore at some point. I have not had this one long, but I love the wireless capability, iPhoto, and iTunes. It was easy to get it up and running. It is very reliable. These computers by Apple last a looong time. They are top rate!

Nearly instantaneous call backs, knowledgeable English speaking techs, somewhat sparse online information supplemented by forums. It works well, it ties all my devices together, it is mostly intuitive to run. Ease of use, virus protection, reliability, customer service, innovation. As Apple products age they tend to be ill-equipped to deal with new os and slow down. Too paternalistic, not enough flexibility, so times make operational functionality limitations for marketing reasons rather than utility.

They have no solutions for the problems caused by their OS. I can't use a lot of the features because the new OS is buggy. It should work better for the price. The new OS (Capitan) renders it useless in the most important programs. Apple has not kept up with the requirements of the El Capitan OS. My MacBook is new and top of the line, but Mail and Safari (internet) constantly crash, and the laptop drops Bluetooth devices all the time. I spend too much time fixing problems on my laptop.

I purchased a support plan and representatives have always exceeded my requirements and corrected the situation. It is a very high end, mid-sized, laptop. This model has a CD drive, external screen connection, micro card reader, and other connection capabilities. I believe the dollar value for the product received is excellent. I have never had a physical (electronic) problem in 3 years. I have caused myself software issues and Apple assisted with correcting those. Apple makes excellent equipment. Can't wait to purchase my next Apple computer, but fear this one won't break down for quite a while.

ConsumerAffairs Research Team
The ConsumerAffairs Research Team believes everyone deserves to make smart decisions. We aim to provide readers with the most up-to-date information available about today's consumer products and services.
The Apple iMac is Apple's desktop computer. These computers combine display and CPU into one unit and focus on interconnectivity, high definition display and an easy-to-use interface and operating system.
All-in-one computers: The iMac is an all-in-one computer that combines display, processor, storage and more in one device. This keeps a tangle of cords and cumbersome pieces to a minimum.
Retina display: The iMac's display screen is called the Retina. Some iMac Retina display models are capable of producing 4K or 5K resolution, the sharpest images on the market.
Device integration: Consumers who also own an iPhone, Apple Watch or iPad tablet can integrate these devices to share apps and data. It can centralize user's data and sync with the iCloud to keep data accessible from any device.
Fusion Drive: Apple's Fusion Drive combines the storage space of a standard hard drive with the speed of a flash drive. It keeps boot times and app operations fast and responsive.
Energy efficiency: The iMac is built with energy efficiency and environmental friendliness in mind. Its low power requirements and construction from about 30 percent of recycled materials make it a good computer option for environmentally-conscious consumers.
Best for Apple iMac is best for users who own other Apple devices, families and businesses.
Apple iMac Company Profile
Company Name:

Apple

Website:

http://www.apple.com/