Consumer Reviews and Complaints

I wish I could find the correct video card for my Mac Pro Desktop I bought in 2007, because IT still works! I just can't boot it without the video card, and there are none compatible and APPLE refuses to service it..."too old" they say. Even if I could locate the right card, they said they were not allowed to install it. This still a great computer... all I had to do was install more RAM at the 7 year mark. In Dec. after trying TWO mac-Mini computers, that never worked properly, I went up several hundred more to the mid-range iMac. It seemed like it was working other than the mail program (after reinstalling the OS twice... once a store install). Some of the other problems seemed to be fixed, so I figured I could correct the minor problem if I had to by uninstalling Safari and Mail program and reinstalling those two programs. NOT! The computer is set up so it is impossible to remove Safari, or the mail program!
APPLE only give you two weeks on full refunds... and soon the OS system problems can back, as well. To top this off, I think they did slight of hand in the way they did the refunds for the two Mac Minis, and the iMac. Creative calculating, on receipts makes it difficult to see if you actually got a full refund or not because the computers need to be done separate from the Warranties, and I NEVER EVEN RECEIVED THE RECEIPT by EMAIL for the iMAC to double check something that may pinpoint the problem!
Freezing up, can't finding items you know should be there but are not, and more. Oh yes, you are forced to use iCloud, also. There really is no way around it. And if you are new to iCloud you may delete the WRONG copy of your work to be gone forever. I did this with a couple pieces but after speaking to several people I finally got enough 'same' answers that I know exactly which section of the finder column is the REAL iCloud and which is not. However, things still disappears for a time, then all of a sudden they reappear from God only knows where.
I am not stupid. I never had a problem with the Mac Pro Desktop (which Steve Jobs oversaw the making of). But three out of three Macs being lemons is ridiculous, and borders on criminal (for fraud) when I pay THAT much for a 'new' computer that is suppose to operate properly (the new lasting time is 4 to 5 years... or the new time frame one of them told me. This is total BS since they charge about double what many of the major PC brands sell in the mid-range.
So, I paid $1600 9 months ago, for a desktop computer that has NEVER worked properly, I have spent about 3 weeks (collectively) on the phone with tech support (AFTER several trips to the Apple store) in Indiana, from Michigan... the closest one and more time than these two together just trying to unfreeze, find, or otherwise get some work done which is impossible. The frustration and anger is bad enough, but as a freelance researcher/writer/author the thousands in lost wages (and WASTED cash for current rotten APPLE products) is criminal! The iPhone 5c (2014) got worse with each update it forced you (constant pop-ups until you did it) and has been unstable since mid 2015.
I am seriously considering connecting names for a CLASS ACTION LAWSUIT on their LEMON products and failure to even TRY resolving them! if anyone is INTERESTED put Apple Review Reply in your Subject line and send to my SPAM email (which never got spam before THIS computer!). But, I cannot close it out when I use it for filing research material. So, for CAL bring my attention to it with APPLE REVIEW REPLY and send to ** with your name and contact info. If I get enough to interest an attorney... it's a go. I promise you I am not going to give your info to anyone, nor am I a spammer. I will only notify you by email if an attorney takes on the case.

With so many computer brands out there, it was hard for me to decide whether or not I should purchase another PC or go with the 21" iMac. I decided to get the new iMac computer (thanks to Consumer Affairs) and I am sooo happy with my choice. The screen has amazing clarity and detail. It was super easy to install right out of the box and even synced with my iPhone with ease. This is one of the easiest computers I have ever used and I could not be any happier with my choice. ConsumerAffairs.com had great reviews on this brand of computer, and I am so happy I checked with their website first before making my purchase.

I've had my Apple MacBook Pro for a little over two years now and the hardware issues I have had, the cost to fix them, and the support I have received has been disgraceful. For the last 6 months my computer's screen has been unable to turn on (while the actual computer is still on), an ongoing issue ever since I purchased my computer. As my warranty has run out I have been quoted by two separate places at least $700 to fix the backlight - not including labour - and an additional cost if my mother board had been damaged. In addition, since my "complimentary technical support" has run out it will cost me $39 to contact someone in Apple for support.
At the quality Apple advertises their products, I feel I have been completely ripped off. I saved for 2 years to purchase this computer, and I have received nothing but issue after issue. I purchased this computer for $1400 and to fix it would be more than the price of a brand new model! I tried to contact Apple but I received no support. Their replies were slow and the conversation was ended very abruptly. The fact that I even have to pay for support is disgusting! Apple, I suggest that you clean your act up. Provide better and FREE support. Improve your models, and offer longer warranty. I will not be buying an Apple computer again, and will not recommend this product to anyone at all. The way you treat your customers is disgraceful.

In USA Apple providing great and quick service. There are 3 Apple store in 15 miles area near me. About my experience: I bought Mac Pro in 2012. Mac Pro has some hardware flows like poor ventilation. Although it is LAPtop, Apple recommend to use it over plan surface like table. Due to high heat, my hard drive was started giving problems and heating up a lot. I went to Apple store and they gave me 180$ estimate to fix. At the end they charged me 63$ for hardware. They provided free service, although I was out of warranty.

2008 MacBook Pro with internal CVD/DVD - Apple Computer's new policy is to prevent an external CD/DVD player to work when an internal CD/DVD player is already installed. They actually did a firmware update that broke an external CD/DVD drive from working and never declared that they would intentionally add this breakage. But the catch is they have ALSO stopped supporting internal CD/DVD drives. So, the user who has DVD's or CD's that he still wants to use with his Apple computer, will have to purchase a NEW Apple computer. No, Apple Computer has created/added a check in the initialization of also their own external drive, that if the computer has/had an internal drive, then they won't allow its use. The stores were required to empty their shelves / return the working parts of the older computers back to Apple and Apple refuses to then give access to those parts. They have done the same thing with the internal batteries.
What would happen if General Motors decided to make a car with a proprietary oil filter and after they sold say 400,000 of these cars, decide to no longer make the oil filter and to destroy all that they had in stock? Actions that force the consumer to rebuy an expensive item, because of the actions of the multi billion dollar company to make more money, should be made public.
How do I know I can trust these reviews about Apple?
884,041 reviews on ConsumerAffairs are verified.
We require contact information to ensure our reviewers are real.
We use intelligent software that helps us maintain the integrity of reviews.
Our moderators read all reviews to verify quality and helpfulness.
For more information about reviews on ConsumerAffairs.com please visit our FAQ.

My 13-yr old son spent all his hard earned money on a MacBook Air in Dec 2016. Last week, his Mac was dead due to broken hard drive. People in the store wanted to charge him $350 to get it fixed. He paid $186 after tough negotiations. My poor son is so upset and very disappointed about Apple company. Be careful with your hard earned money to buy Apple products. Thank you for reading.

My MacBook Air is horrible! It constantly locks up and crashes. As I use a Windows desktop at home, I only use the MacBook at school to take notes and research stuff. I cannot copy files to flash drives (I get some kind of error). USB floppy and optical drives don't work, so I have no way to back up files. Thankfully, I only need most files for less than a week before I turn them in to my teacher. A few times an hour my Macbook will lock up with the spinning wheel of death for several hours. A few times a day I will get a kernel panic. I tried to install Windows with BootCamp but it did not work properly. It kept failing, and once it even wiped the hard disk! I reinstalled MacOS and it is still horrible.
Also, they force iCloud on you and force you to use their stupid syncing and this nonsense. Also, Siri is super annoying and all these features need to stop. Also, the hardware gets too hot and Apple claims it is acceptable for the CPU to reach 130 degrees Celsius. I am extremely frustrated with this Mac, but I cannot send it back. It is a $1,000 paperweight.

Perfectly built, problem free laptops which should last at least 7 years of heavy use. Apple charges a premium for their laptops, but they are cheaper in the long run. I am currently using a 2011 MacBook Pro for graphics design and it's never had a single problem. On the opposite side, my company gave me a Lenovo Yoga X1. The laptop is poorly built. The fan already failed and had to be replaced. The laptop screen is scratched by the keys. A key already fell off, and the laptop cover is already full of tiny scratches, as if I had used it for years. My 2011 Mac doesn't have a single scratch and it has never given me a problem. I am sure when I sell it, I will still get decent money for it.

Purchase a Macbook Pro Early 2011. Overnight the battery exploded inside the case so violently that both sides of the cover were completely ripped open. Contact with Apple and was told of no options from them to support the item. Simply put out of warranty. Legally they are correct. I am correct also as a paying customer should be supported when spending for a product. A product should not be expected to blow up without some type of warranty or replacement. From a safety standpoint, had this unit blew up in my face, the Apple company would be facing more than just a terrible review. After spending over 14 thousand dollars on apple products, Finished with Apple. They do not care about your business or your safety. They care more about their bottom line.

I've purchased 7 Macs since 1987. I have been in love with all my Macs... until now. The "new" 2015 Mac doesn't include a cd burner, has a thinner monitor which requires inserting sd cards from behind and is, BY FAR, the slowest Mac of my last 3. Tech support gave me a story that they took away the cd burner to allow for more "good stuff" to enhance performance. They switched from iPhoto to photo. Photo doesn't let you label photos other than by date and doesn't allow you to edit as much as iPhoto. Apparently, phones and watches are where the money is and not computers. Sad to see my favorite computers take such a quality dive.

I contacted Apple because my MacBook burned my legs through my pants. That's how hot their battery gets, and I thought I'd let them know so they could warn users or maybe just know there was a problem - the laptop gets so hot that if a child touched certain parts of the keyboard they would get burned. A support specialist or someone with an important-sounding title actually called me, and I thought, "Wow, this is amazing!" However, the woman on the phone proceeded to lecture me in the most condescending tone about how I'm not supposed to put the laptop on my lap "just because it's called a *lap*top." She was absolutely AWFUL and condescending the entire call, through which I kept asking what she planned to do about the overheating problem. She simply kept ignoring me.
To give you an idea of how awful this woman was to me, she asked me what time it was in my time zone. When I told her she replied, "Oh, so you're 1 hour and 3 minutes ahead? That's very interesting that there's an additional 3 minutes in your time zone. I've never heard of that." I kid you not. I was shocked. I really could not believe this poor excuse for a person was talking to me like that.
In the end the ogre said I'd need to install a program on my laptop so tech support could check some data on my laptop to see what was causing the problem. Naive me let her. And I never heard from her again. It's been a few months and I've contacted Apple several times to follow up on the supposed assessment but at first they told me I'd need to contact ogre girl, and then they simply stopped answering my messages. I have NO idea what Apple is doing with my information. What I do know is that since then my computer sometimes does funny things - could be a coincidence, but obviously whatever info they lifted from my laptop was not used for the purposes they said they would use it for. Truly awful.

I got the MacBook Air in Feb 2016 as a gift from my brother. After exactly 3 months (in June 2016) the battery broke down & got a warning (That battery needs replacement now). I Contacted Apple Support & They told me I had to get to the nearest Apple Support... which was not in my City so I waited until I travelled the month After to Bali so I can get my laptop fixed & in (August 2016) I gave the Laptop to an Apple Authorized support center who promised to fix it After a Month, so he took my old faulty battery & promised to email me once the battery is shipped.
So after a Month of waiting, I did not receive any reply from them, and when I called them they did not pick up (They also did not provide me with any email to contact them on, even the receipt does not have any email for contact, just a phone line that they do not pick up on)... & because my Visa was about to expire & I could not reach them I had to travel back to my country without the battery! & When I got back to my country I spent & wasted a lot of time trying to contact the customer support who:
Did not want to take responsibility for these numerous mistakes; Mentioned that they have no relationship with the authorized support centers & that they do not represent Apple; They wanted me to contact the Apple authorized support in Egypt (who had no idea about the case) or wanted me to go back to Bali to pick up my battery; Kept me waiting for weeks, & after many conversations & until I asked to be directly & immediately forwarded to the customer support of Apple themselves.
After getting in touch with one of the representatives (Stephano), he wanted me to ask a friend in Bali to ship the battery to me because it is not their mistake & when I said that I do not have friends there... He mentioned to me that there is nothing to be done in my case. I felt more & more humiliated & Disappointed from his reply... so I said that I want refund for my laptop & Would return this faulty laptop to them. He asked me that he would get back to the management... then after a while he asked for docs of purchase & receipt from Service support center in Bali whom I gave my laptop to be fixed in order to process for me the refund. But he returned after few days & said that the manager is not agreeing to me getting a Refund!!
Battery Broke down after 3 months of Usage (Which means the Laptop was faulty from the beginning & Might not be brand new)... So the company cheated on me by giving me an alleged brand new product. I spent 5-6 months without battery which means I have all the time to be connected to an electric source which consumed lots of time & energy from me. I received very poor & humiliating Customer support from Apple & its Service providers. I wasted Money to travel to another city in Bali just to get my laptop fixed & at the very end they did not even care to contact me. Apple did not claim its responsibility for all these faults & mistakes.
So I feel that the company cheated me by giving me a faulty Laptop that broke down after a very short time (although I bought a brand that is supposed to be well reputed). I also feel humiliated from the Apple support Customer service staff & Apple Authorized support center by wasting TOO Much Time & money, Energy from me. Although My Brother bought this product to make Me Happy THIS IS THE WORST PRODUCT I EVER ENCOUNTERED & IT DID NOT BRING ME EXCEPT HASSLE & HUMILIATION! I Now not only demand the refund of my Full money, I demand a refund for 5-6 months of complete chaos, Humiliation, & Waste of my time & money... & if this means filing a case about It I would surely Do that!!!

I bought an iMac in 2011. Within 2 years it went slow and would not work properly. I did the usual things, all the steps suggested by Mac support, etc. The fact is that I bought a MacBook Pro in 2008, the best thing I ever bought, and I NEVER had any problems with it. Mac computers used to be workhorses for people in the creative industries. Now they are donkeys for the masses and the people using them are like fat nuns sitting on the donkey. I am prepared to buy a new one but it is 2017 and the current iMac is a 2015 model. The company are so arrogant they do not even tell people when the new one is coming out, so you do not know where you stand in relation to purchasing a new one.

Purchased this iMac 27 5k i5 1TB Fusion in January 2016. It began crashing in October, and escalated till it was unusable. It is January 2017, I have spent 10 hours on the phone, had the machine in the repair shop for two weeks, and it is still not repaired. Still crashes for no reason. In November when updating to Sierra, it also started kicking me off the wifi connection. It will not stay connected, after two months, still no fix.
eBay is overloaded with refurbished machines just like this one being dumped on the market as low as 1299, about 800 dollars less than what I paid. This machine is flawed in its design, and I submit to you my experience, and the flood of these on the used market, by Apple on eBay. The customer service is horrible, they do not know how to diagnose or repair this machine, and expect me to live with it. Apple is supposed to be superior? It's a scam, never have I had these issues in 25 years of PC ownership. Don't be deceived, these machines are no superior to PC's. Well, I have to go, have a call with AppleCare yet again...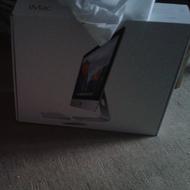 I bought Apple desktop computer in June. Although short period of purchasing it, the computer had got some technical problems. I tried solve it Apple tech telephone help, but it wasn't help, therefore taking back it to shop. I wish that I got the laptop. I trusted the brand but I couldn't get any efficient technician.

I love my Apple Macbook Pro. The only issue I've had with it is sometimes the charging port that is connected to my laptop from my Thunderbolt monitor doesn't always work. However, it does work when I put it in "just right" so I can't say it's broken by any means. The charging port works perfectly fine when I use the charging cable that came with the laptop. I got my Apple MacBook Pro for work and have had little to no issues with it. It does end up getting a little "slow" after a couple years, but that's pretty standard with most Apple products. I can say it definitely has way outlasted any PC computers and laptops I've had in the past. I'll be an Apple user for life.

Problem free computers, After 25 years and many models I can say that I have had only 2 hardware issues which were repaired immediately at no cost. Apple continues to be the innovator in all areas and their simple operating systems are very easy to learn for beginners. My 27" IMAC has not had a glitch in 5 years of heavy use with print and web design work. That says it all.

My Mac is very easy to use, to understand and is quite intuitive. Long ago I was introduced to the computer age by a company which used only apple 2e computers. After several non-starts trying to learn about the then-current pcs I was very happy to have a machine I could understand from the start.

Has been reliable and trouble free for many years. Customer support when needed was always there. Although my mac is almost 10 years old, it has never needed hardware repair. I may be one of the lucky ones but so far... never have had to contend with malware. It has been the most dependable computer I have ever owned.

Apple is a reliable computer. The customer service is outstanding. My Apple computer is easy to navigate. I can customize the desktop. I can have multiple users. The computer is extremely reliable. It updates itself. It never fails!

The computer is extremely expensive for what it does, but it is user-friendly and a great size for the power. This is my first time using an Apple laptop, and I expected the learning curve to be more difficult going from a PC. However, I've found it to be quite intuitive, and simple to use. There a few features that don't make a lot of sense to me, but overall it works and functions great. It's a bit heavy and was quite expensive for what it is.

Not only do I rarely have issues, the best reason I'll never buy another brand device is their Genius Customer Service both live, on the phone or even with chat. Unmatched!!! I'll never own another brand's desktop computer!!!

The iMac is a great computer. I love my iMac. It is easy to learn and use. One of the very best things about the iMac is the support from Apple. They are awesome and work with you to resolve any issues that come up. Whenever they upgrade their operating system, if there are issues, the support is free for awhile, which I find very helpful.

Not much experience with product selection. This was a gift. Customer service was patient and did not condescend. (Had HP in past and they were horrible). My iMac is 9-10 years old and I love it. I am not tech savvy but had no trouble figuring out how to do things. Very logical and user-friendly. I can navigate with ease. I will be sad when I have to replace since some of the features on this one are no longer available. The old iPhoto program was better than the present one.

My iMac has less problems than a PC, less virus and malware issues, all of which make the computer more enjoyable and last longer. I like the security of a Mac, the speed of a fusion drive, and Apples' customer support is pretty good. I like that the iMac is all in one piece and not split between tower, monitor and speakers. I think the price tag on the device is a fair value for the peace of mind and ease of access I get from the machine.

Nothing is perfect. Apple might go the way of Sony if it isn't careful with its pricing. I remember when everything electronic I had was Sony. Now, nothing. I love my apple iMac desktop all-in-one. When it needs replacing, I might have to look elsewhere if the price is too high relative to high-end PC's.

I love my Apple desktop computer! Apple has great accessories. They make it easy to streamline documents and files with my other macs. The screen is vibrant and brings joy to my work. It's the little things that count.

I can understand how to use the features even though I am a senior citizen with no computer training. I have used both PCs and Macs. The Macs take far more abuse and are far more durable than my high-end PC. It is not temperamental like the PC. It is user-friendly whereas the PC is complicated and annoying especially when it locks up.

I love Apple and have been a loyal customer of all products since 1984. I have had ONLY the best service and they go above and beyond to make me happy and help me with assorted issues. I know Apple is more expensive. You get what you pay for in a computer. I keep my computers for more than 5-6 years and I hear from friends that they are always needing to bring their back and get upgrades every year. I do not.

I have been a loyal Apple user and like the fact that you can take classes from them at a cost and bring your computer in the store and show them "your" issues. Apple products have less viruses although their software and hardware are usually higher in price. Their product reliability is much higher. I am a little concerned though now that Steve Jobs is no longer around to innovate. We shall see how innovative his chosen successor will be.

ConsumerAffairs Research Team
The ConsumerAffairs Research Team believes everyone deserves to make smart decisions. We aim to provide readers with the most up-to-date information available about today's consumer products and services.
The Apple iMac is Apple's desktop computer. These computers combine display and CPU into one unit and focus on interconnectivity, high definition display and an easy-to-use interface and operating system.
All-in-one computers: The iMac is an all-in-one computer that combines display, processor, storage and more in one device. This keeps a tangle of cords and cumbersome pieces to a minimum.
Retina display: The iMac's display screen is called the Retina. Some iMac Retina display models are capable of producing 4K or 5K resolution, the sharpest images on the market.
Device integration: Consumers who also own an iPhone, Apple Watch or iPad tablet can integrate these devices to share apps and data. It can centralize user's data and sync with the iCloud to keep data accessible from any device.
Fusion Drive: Apple's Fusion Drive combines the storage space of a standard hard drive with the speed of a flash drive. It keeps boot times and app operations fast and responsive.
Energy efficiency: The iMac is built with energy efficiency and environmental friendliness in mind. Its low power requirements and construction from about 30 percent of recycled materials make it a good computer option for environmentally-conscious consumers.
Best for Apple iMac is best for users who own other Apple devices, families and businesses.
Apple iMac Company Profile
Company Name:

Apple

Website:

http://www.apple.com/