Consumer Complaints and Reviews

As a computer science teacher I am getting flooded with cries for help from people who bought eMachines. I bought one to have a look and the phrase "you get what you pay for" comes to mind. In my opinion, the Etower 366c that I bought is built from proprietary junk.
The poor little power supply hasn't got a chance of running for long. The motherboard has sockets that are not supported or even listed by the industry (AMC PORT?)still looking. I wonder what resources that component is trying to grab, since it has no drivers that I can find.
After a week of installing patches from Microsoft, searching for documentation on the web and begging for assistance from Trigem-USA, my conclusion is that the students and I, owners of these expensive paper weights, will be forced to change the motherboards and saw holes in the cases to install proper power supplies.
My machine locks up regularly and complains about system resources being critically low. That is not a surprise since they are trying to run W/98 and all the web goodies on 32 MB of ram.
What should we tell the students that purchased these machines for a special project and can't use them the way they are, or get information to upgrade them? This is a tough lesson to learn when these kids are struggling to eat.
I use terms in my classes -- "evil skippy" that refers to dishonest computer techs, and "stupid skippy" refers to those techs that have no clue but do the work anyway. My opinion of eMachines is that they underpriced and underbuilt their product. The end result is that they can't provide the support needed to correct the problems.
There are ways to put a stop to companies that abuse their customers:
Vote with your feet, make sure everybody on the planet knows how you were treated and what you got for your hard earned dollars.
Cut your losses, don't throw good money after bad. This is a good machine for you to learn to repair and upgrade yourself. What do ya have to lose?
Complain LOUDLY to the "Cheap-Stuff-Mart" where you bought it. It comes down to purchasing agents that have not done their homework.
Do some reassert BEFORE you buy. Decide what you want to do with it and make sure you are really getting what you need and what you pay for.
Anyone can learn to build a computer. It's easy and cheaper if you do a little reading and research, buy a fix-it book and FOLLOW THE INSTRUCTIONS.
Very good advice, Vern. Here at 1 Complaint Plaza, we've had to do exactly what Vern describes -- rip a one-month-old eMachine apart and drill holes in the cabinet so we could install a decent power supply, which meant there was no longer room for the floppy drive in the substandard box. Another machine needed a new motherboard. Fortunately, we have a good screwdriver and we're not afraid to use it.

I am VERY VERY unhappy with my Acer product. I purchased an Acer Aspire E15 in April this year and it crashed in August, requiring a new OS. I am a photographer and lost 100s of photos I had just uploaded from camera for editing, not to mention other data. The returned laptop was noisy where it had not been before, and I had to spend countless hours setting the system up again to my liking/needs, when it crashed AGAIN at the beginning of November. It took a full week to even be received for repairs, and as of today (13 days later) I still have no return time. I DO NOT trust that it will not crash a third time. I was told I would not get a new product unless it does so. This does not create trust in your product or your service technicians. Until this issue is resolved to my liking - I would like a brand new laptop - I will be going public with my reviews and discontent with Acer products and service. (Posted on Acer's facebook site, Nov 21, 2016)
My scathing review on this site garnered me an email from a rep who said they would forward my issue to the Customer Advocacy Team, and they would contact me in 1-2 business days - which was 7 days ago. It appears Acer's commitment to customer satisfaction is as deeply lacking as their commitment to providing quality product. Granted, they expedited the return of my laptop (thank you very much), but it is the same unreliable laptop that has crashed twice in the seven months since purchase. AGAIN I am stuck with an unreliable, unstable and untrustworthy product, while your profits soar in the billions (Acer Press Release, 2016-11-10: Acer Q3 2016 Financial Results: Consolidated Revenues NT$58.89B (US$ 1.87B)). I will continue my reviews and discontent with Acer products and service until this has been resolved to MY liking - the receipt of a brand new product. (Update to my post on Acer's facebook site, Nov 28, 2016).

So I bought an Acer xb270hu monitor. The monitor developed a shadow mura on the panel and had to be sent in for repair. These monitors come with a 3 year warranty. When I first sent it in the techs said there was nothing wrong with it. I created another rma and it got escalated to level 2. They finally were able to find the issue. The techs replaced the lcd and when I got it back it was riddled with dead pixels, stuck pixels and dirt under the screen. How the techs put that panel in and thought it was acceptable was beyond me. The panel was so bad that it qualified for replacement again (which according to their hidden disclaimer after you buy the monitor is 12 or more dead/stuck pixels). So I sent my monitor back out. The lcd panel was replaced again. Got it back and same issue as the last one. Dead pixels, dirt under the screen and other anomalies.
These panels are created by AU Optronics (owned by Acer) and they have history with bad quality control, yet Acer does absolutely nothing about it and thinks that the customer should just accept the defects on an 800 dollar monitor. Also note that Asus uses the same panel and did a recall on the monitor and promised a defect free replacement. All in all I would avoid Acer for the time being. They do not honor their warranties and the techs could care less. As long as the monitor turns on that seems to be acceptable to them. A quick look at a white screen would reveal the defects and took me less than 5 seconds to see them. Absolutely ridiculous. These monitors seem to be plagued with defects as you will see on most forums that people have gone through five monitors just to find one that is acceptable. Learn from my mistake and don't buy Acer.

I purchased a 23" hd monitor from Best Buy on the recommendation from one of the sales reps. He said it was as good as any other out now and the big selling point was it had the best (3 year) warranty. It was a fine monitor until it broke. Returned to Best Buy and was told they could not fix it because I did not buy a warranty from them also. Only place to get it fixed is Acer in Texas. What a scam. Cost $48.00 to ship it to Texas. I bet HP has thousands of certified shops around the country that can do warranty work. I have an Acer laptop bought in 2009 and it has been a great product. It's time to upgrade and I would buy another Acer if the warranty was not such a scam.

Bought Acer CB3-111 notebook in December 2016. A few weeks ago I noticed that the backspace, up and down arrow keys are not working correctly. Today, Nov. 3, 2016 I turned on Youtube and no sound. I tried different radio shows etc, turned notebook off and started up again several times, still no sound. Called Acer and they want me to send it in for repair. It is still under warranty because the notebook was made Nov. 20, 2015 and I bought it in Dec. 2015. However, from what I am reading on this page, Acer is good in weaseling out of responsibility/repairing bad product problems. Acer states that I am responsible for cost of sending in the notebook. I don't think so!! They need to take responsibility for making bad products. I wish that all of us with a bad experience could start a class action lawsuit. To me $200 is a lot of money when it really is money down the drain! Acer has my info on file, serial number etc.
How do I know I can trust these reviews about Acer?
634,392 reviews on ConsumerAffairs are verified.
We require contact information to ensure our reviewers are real.
We use intelligent software that helps us maintain the integrity of reviews.
Our moderators read all reviews to verify quality and helpfulness.
For more information about reviews on ConsumerAffairs.com please visit our FAQ.

Sooo, I purchased my notebook in February and here it is in October that it breaks down. Talked with rep. Did some troubleshooting, so he says send it in. Great. No problem. Sent it in 1 week later. I receive a big package in the mail. I open it up and to my surprise, it's my notebook. I'm excited right. Push the power button=nothing. OK put it on the charger=no charging light. I know they didn't send me back a broke notebook? Yup, they did!! How bogus could they be!!! At least they paid for the return shipping label. How so very considerate of them! Thanks for your crappy memorable service Acer. Will never purchase your products again!!

I am really sad… I buy Acer model no. N15q5 Dec. 29, 2015 SECC Computer Sales Services and Enterprises branch Dipolog City. The only problems of my laptop technician told me keyboard hang up and need to change new keyboard worth more than 2500 with labor... Sir, the manager given to me 8 months warranty. This month belong to last month warranty but not accept. My comments, I trust your unit and product but the unit serve only good to me 8 months. Very disappointed I am. Please can you help me to fix my unit back in good to make me satisfy and happy. I have Acer before junk at home so I buy another unit same branch because trust this Acer company, but this time very disappointed. Thank you very much.

I purchased an Acer Chromebook 15 (CB3-532) the day before yesterday, since I got locked out of my laptop (I can't remember a PW I set up over a year ago and would only log on with my PIN - in any case, that's a different story). The Chromebook is UTTER GARBAGE. It only connects to the Internet (does not have a Windows operating system, etc.), but that's not the bad part. The thing is, that after you watch a couple of videos, the voice/sound begins to lower itself until you cannot hear anything! The awful thing about it is that this is a KNOWN issue! If you Google: Chromebook sound issues or Chromebook volume issues, you will see ACTUAL reviews from ACTUAL people who are ACTUALLY going through or have gone through the problems with the volume/sound. If you Google only Chromebook reviews, you will notice that they are PAID advertisements and have NO place where people - real people - can leave a real review.
In any case, I am upset and I'm probably not making sense. I will attempt to be a little more concise. After I purchased the Chromebook and noticed the issue with the volume, I Googled the problem and saw that it is a known issue. I tried the steps some sites gave to clear up the issue, and nothing worked. I finally called Acer and they told me I needed to do a "powerwash" on the system. This powerwash basically resets the entire system and leaves it like new - basically it is a factory reset. What they didn't tell me until the THIRD time all this happened, was that you need to do this EVERY single time you have the problem with the volume, which is once every few videos.
Yes, you heard correctly. You have to reset your Chromebook several times a day!!! What is the sense of setting up passwords, and links, if you have to reset everything? TRUST ME. Or don't trust me, but google the issues I have laid out, the volume issue, or sound issue, and "Powerwash", then read for yourselves. This is an awful, awful, awful buy and the good reviews you find on it are shill reviews.

I purchased a recertified Acer laptop through Ebay about five months ago. After a couple of months, numerous problems starting developing: the laptop would not pick up ANY wireless networks, would start overheating despite minimal use, would randomly crash, the wireless connection to the internet (when it was working) would be very slow or would just stop working, etc. Updating drivers did not help. A complete reinstall of Windows seemed to help, but only for about a month. Eventually the problems came back, and then the laptop would not even turn on. The battery was full when it was last on. I will definitely be avoiding Acer products in the future.

Worst laptops I have ever owned. Sent in for repair and still junk. Constantly freezes up, extremely slow, driver issues, you name it. Hope this review saves someone from same mistake I made in buying this brand. Get it together Acer.

This is the worst laptop I've ever owned! It used to crash constantly because with all the bloatware installed it used up all the ram! 4GB of ram with 512 mb free, how is anyone meant to run anything on that? Please kindly explain? Then the touchpad jumps about constantly which drives me crazy! Lastly my speakers have stopped working! Why have you made such a shoddy piece of kit? I've googled it and I'm not the only one with these problems. You should be ashamed!

I bought an Acer just over a month. Sent it back to Mississauga, ONT. twice. Want to make this short. Sent it back the same way. Still came back slow, only opens 1 window at a time. Not fast at all loading. Updated tech and we still get this kind of product! I have another HP and opens and quick as I want it. I will not call them again. I already lost my patience with them. Never again will I choose Acer.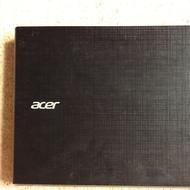 After exchanging multiple emails with support about my fried laptop, all telling me to do the exact same thing, I decided to contact them via live chat. Nope, system maintenance that they probably could have easily done out of support hours. Even without that system maintenance, I was annoyed. I also don't plan to buy anymore Acer computers, clearly they are pretty bad too.

Constantly freezing, overheating the hard drives. Was advised to replace motherboard, spent $140.00 only to have same thing after couple days. Replace hard drive also. Out of warranty, so makes a nice paper weight now. Was always a fan of Acer till this model. Advice to stay away from Acer products.

This product is suck. It died on me within 6 months and I sent it in for repair and the shipping cost was $62 at that time but they never repaired it for me and they sent it back as is to me. I feel like they are scamming. Don't buy anything from Acer. The product doesn't work and they said it's my fault and they said that it was moisture. I paid $450 + $62 shipping like $512. I recently contact them on the chat from ACER website and they said they can't do anything about it because it is third party. I was like you guys lie so much about the warranty. So I just lost $512 for nothing.

I bought an Acer computer - being told it was a good computer. I would never again buy this junk. Within one year, the keys started to crack and fall apart. I have taken it back to the shop I purchased it from - and was told they had to send it back to the shop. I would be without a computer for a month or more (no guarantee on the time frame). As I only have one computer and there is no loaner program with Acer, I cannot do this. I now type without the letters on the keyboard. There is only one very small plastic knob upon which the letter rests. Thus, it is very easy for the key to crack if you do not depress the key precisely in the middle. Acer has made a product that can easily break with use and offers no way to get it fixed without returning it to the company for extended periods of time. This product is not worth the money if you have to have a "back-up" when it fails. Buy another brand of computer.

My laptop Acer 2 in 1 (R3-131T-P3BM) suddenly stopped charging correctly and started to act weirdly with charge status and was getting charged only in standby or shutdown mode. After phone calls and chat conversations with Acer support finally sent the laptop for repair and they say it's liquid spill and has happened quite sometime ago. I hardly had my laptop for less than 6 months and hardly used and sure there never a liquid spill from my side. They are not even ready to confirm if it is a battery leak and the liquid causing the corrosion. They are not ready fix the issue unless I pay an exorbitant amount for that laptop!! I am never buying an Acer product ever again and I should have never contacted the Acer Technical Support team. I sent a functioning laptop with issues and they sent me back a paperweight.

Last year, I bought my mom an Acer tablet as a cheaper alternative for an iPad. She only needed one for connecting to social media and to play games with especially during dull hours. Recently, she keeps complaining about the tablet suddenly turning off while she's using it. At first I attributed it to her low-level technology knowledge but when I did try using it, it does seem to have a power problem. I don't have the time to figure it out yet so she patiently uses it despite it often turning off while on use. The tablet has never been dropped nor wet. And the problem has been occurring for more than a couple of months already.

First off, this laptop is HEAVY. Don't let the thin appearance fool you. This is no Ultrabook. At five pounds, it feels like a stack of bricks in my backpack. With the hardware and price it has, I would at least expect a full HD screen, but all I get is the same resolution as those flimsy netbooks at 1366x768 pixels. The build also makes me long for something better given the plasticky feel of it. It's just toy level plastic all around. I could have at least gotten a laptop with some sturdy metal feel to it. Also, for such a big laptop, I wish it had a bigger keyboard. The buttons are small and a lot of travel. They're not as tactile as I'd want them to be. It makes me second guess whenever I'm typing. The trackpad is average. It's glass but not as good as other laptops I've tried like the MacBook Pro given they are of the same price range. So if you have the budget for it, go with the MacBook Pro instead of the Acer TravelMate P258 Series.

Back in 2007, my dad bought me an Acer Aspire 5600, if I'm not mistaken. He got it for me to use when I started university, and I loved it at first... However, only a year in, and then the display suddenly went out. It was a very expensive laptop, and since it was a gift, as much as possible, I wanted to keep using it. My dad took it to various computer shops for repair. Their assessment of it had something to do with the video card and repair was too costly, unfortunately. I was so disappointed that with good care, my Acer still broke down. It's great, though, that my dad was able to take out the hard drive and keep it in a case so I was still able to use it and of course, keep the files I had there. I was just really unhappy that my Acer went just like that. I saved up for an HP Mini which up to this day, is alive and working. Much cheaper, but still operable after 8 years.

I got my brother an Aspire V5-471 Series Core i5 3rd gen. He is a graphic designer and he chose it because it's one of the best laptops for artists and graphic designers. Calibration of graphics and system performance is very good. A year after owning it, he dropped it. The monitor lid broke and the color display was damaged. It was out of warranty so he wasn't able to send it for repair. Nevertheless, it was good until it fell that's why I'm giving it 4 stars.

I purchased an Acer ES-531-C6F computer on December 19, 2015 from The Source, 20 Northlands Way NE Medicine Hat, AB. I knew very little about computers and not asked if I wanted an extended warranty or anything else. Within the first month I was having problems staying connected to the internet. Every day at least once while working on my computer a window pops up saying no internet connection. At first I thought it was my internet but then I started to check my phone to see if it had the internet and every time I did in fact have internet. All the little icons keep disappearing. I went to The Source and asked what was wrong with my computer. They had no answers. Last week I could not even open my computer. A window pops up saying that something on windows is missing. I went to The Source again and she couldn't get it to open either.
I told her I am so tired of the problems I have had since I bought this computer. She said that I must have a lemon. I asked her if they would take it back and I would purchase a different brand as I would never buy an Acer again. She said they don't do that. I would have to send it away to be repaired or find someone here to repair it at my expense. I had paid 329.00 before taxes and was upset it was going to cost me more so soon. The computer guy was able to get it somewhat working. He advised me also to get rid of it that it was way too slow and a garbage computer. It still gets the pop up window saying no internet access. I checked my phone and I do have the internet. So I lose everything I was working on and have to start over AGAIN. Kind of getting tired of doing everything twice. All I want is a computer that works. I would like a better quality computer because this computer is garbage.

I'm not really a very techy person but as far as what I can say about the experience I can say that I am happy with my decision to use an Acer Aspire E14 laptop (E5-473-35TX) as my work laptop. It's cotton white so it's easy in the eyes (need that cause I work long hours) and it has comfortable keypad. I also have no problem with how fast it connects to the internet. In short I can work comfortably with it. I only wish it could be more lightweight, and the texture of the laptop attracts dirt so you really have to clean it every other day. But other than that, I am happy I have the option to buy a laptop that is not very expensive yet it provides me all that I need so I can work with ease online. I have this now for almost a year and so far, so good.

My Acer Laptop is awesome. I bought it for an online part-time job, and the fast wireless speed makes a difference (I used to have a Toshiba and it is slow and sometimes could not detect wifi). It's also cool that it comes with a free laptop bag.

For the first 10 months this was a great laptop. In the 10th month it crashed. It was sent in under warranty with the password and when it was returned 3 weeks later the motherboard had been replaced and the hard drive had been scrubbed. The computer worked well for 4 months and now the motherboard is shot again, and the warranty expired a month ago. No one from Acer will talk to me and I am directed to a third party repair service. Very disappointed with Acer and I will not buy another unit from them. I will pay a little extra this time and get something with better components.

I returned a monitor to their repair service and received the same defective product back again. I talked to their customer service supervisor. He told me that it was my loss since I should have returned it to Walmart. I explained that I purchased it on a trip home and the local store would not take it back. A computer technician came over yesterday and told me that it is a door stop. I tried to start a chat but their website kept crashing. This is the first time I ever had anything to do with a national company that has such and do not care how they treat their customers. Any other computer company would have offered to make it right immediately.

$279+shipping to send laptop for repair, got it back still not working, sent it back again and 4 times I was promised it would be expedited. One week later, on the day I was PROMISED it would be delivered, they still have not looked at it. Their help is uncaring and incompetent. My advice is NEVER DO BUSINESS WITH ACER!!!

Acer Black 15.6" Aspire E5-531-C01E Laptop PC. I bought this ACER laptop. The hard drive failed after 10 months of use. I sent a letter to the manufacturer. Donald from the ACER Call center (yes Acer has so many complaints they need a call center to answer them; # (254) 298-4909, say "hi" to Donald for me"). He said the only option he can offer is for me to send the Laptop back for repair. Unfortunately I had already sent it off to my computer repair guy because I used my laptop for work.
Donald said he was unable to offer me a refund for a third party repair. Well isn't that convenient for them. They put out a defective product for the consumer to buy and then they refuse to give refunds. I reported them to the BBB and the Attorney Generals Office. I highly encourage everybody with a "defective" product from ACER to do the same.

Acer laptops are great! Even though I got an Acer laptop which is more than 3 yrs of age, I still feel that my laptop is still brand new. Although my laptop now is quite slow (because of the programs installed), I expect that my laptop will last 10 years more. I would recommend Acer laptops. Thanks Jason Chen!!! You're the man!!!

S/N: [edited for privacy] Acer RA number: 10397126G. Notebook won't boot: NO BOOTMEDIA. No dos-based DFT programs could register any hard disk. Boot up on portable win10, run DFT, SMART has been tripped, overheating. Everything, but the hard disk was 100% working. The reseller shipped it for repair, no warranty: "notebook damaged by external influence."
Here is what Acer says is wrong, and need to be changed: KH.5001.046 HDD.7mm.5K4.500GBsataIII.16MB That's all right, since it was file with defect sectors. NK.I1713.05V KEYBD.104K.BLACK.NORDIC? NO WAY was working fine. NB.MNY11.001 MAIN BD.E5-511.W/CPU.UMA.N284 NO WAY was working fine. 60.ML9N2.002 COWER.LOWER? NO WAY was working fine.
All for a price, almost the same as for a new one. The shop that send it to Acer, even wanted money for time used, I refused to pay. So, took the notebook home, and to my surprise: keyboard wasn't working. Boot up from portable win10, a lot of errors, restarting and other **bleep**. Disassembled it: WOOW!!! One cable was not properly connected to MB, the keyboard wasn't connected at all. Fixed that, put in a new HD, it's up and running fine. Is the Acer repair-people totally incompetent, or is it the policy of Acer to trick customers. I wonder. Checked TrustPilot/DK, a lot of people having a similar experience with Acer warranty service.

ConsumerAffairs Research Team
The ConsumerAffairs Research Team believes everyone deserves to make smart decisions. We aim to provide readers with the most up-to-date information available about today's consumer products and services.
Founded in 1976, Acer is a communication and information technology company that has become one of the leading manufacturers of laptops, Chromebooks and PCs.
Desktop options: Acer's desktop computers contain the space-saving Aspire X, the customizable Aspire T, the Predator G gaming computer, the Aspire Z all-in-one computer and numerous other models.
Chromebook options: Acer offers numerous Chromebook laptops as well as the Acer Chromebox, a desktop Chrome base that is compact and portable.
Notebook options: Acer notebook options include the ultra-thin Swift line, the convertible Spin laptops, the Switch line that combines a tablet with a snap-on keyboard and the Predator gaming line.
Tablet options: Acer's Iconia tablet computers range from the basic Iconia Tab 8 model for casual use to the more entertainment-focused Iconia Tab 10.
Revo Build: Acer's Revo Build computer is a PC build from stackable modules. Each part, from its basic motherboard to its data storage hard drive can be stacked in any modular order through magnetic connectors, so consumers can customize the PCs they want with ease.
Best for With an extensive and diverse collection, Acer computers are best for families, businesses or anyone looking for the right machine to fit their needs.
Company Name:

Acer

Website:

http://www.acer.com/