Best 3D Printer Companies
Sometimes called additive manufacturing, 3D printing is the technology that is most often intended for one-off, customizable manufacturing of individual objects from digital files. They are used in various industries, including medical, architecture, education, entertainment and automotive. 3D printers are also used by hobbyists, and they range in price from under $1,000 to over $10,000.

Compare Top 3D Printer Reviews

3D Systems
Read 169 Reviews

3D Systems is a company that creates 3D printers, printer parts, accessories and software. The company provides a variety of printers that target different consumers needs, from desktop printers to industrial sized printers.

MakerBot
Read 78 Reviews

Since 2009, MakerBot has focused on making 3D printers for the innovator in everyone. They offer hands-on courses about how to use their printer and its software, to ensure each customer gets the most fulfilling experience.

Afinia
Read 70 Reviews

Afinia 3D was founded with a focus on industrial design, which means they are a good resource for industrial companies hoping to create fast prototypes.

EnvisionTEC
Read 38 Reviews

EnvisionTEC, founded in 2002, targets business and industries. They provide a huge selection of large to industrial sized 3D printers perfect for large businesses.

Stratasys
Read 19 Reviews

Founded in 1989, Stratasys is one of the oldest and largest 3D printing companies. Stratasys has a reliable reputation backed up by their premier printers and their knowledgeable experts that are available for customer support.

LulzBot
Read 18 Reviews

LulzBot, created by an open source hardware company, is a 3D printer company that provides printers, parts and plastic filament. They believe people should have access to free 3D printing software.

Tinkerine
Read 10 Reviews

Tinkerine, a Canadian based company, provides 3D printers for an affordable price. They also provide other services besides 3D printing including glass engraving, tile engraving, and more.

Ultimaker
Read Expert Review

Founded in 2011 Ultimaker is headquartered in the Netherlands and develops open-source 3-D printers and tools. They launched products in the United States in 2014, and today they employ over 200 people worldwide.
Thank you, you have successfully subscribed to our newsletter!
We value your privacy. Unsubscribe easily.
What features matter most in 3D printers?
Cost
While 3D printers utilize quite advanced technology, they are available to consumers at a range of prices. Cost can be dictated by the size of the objects that can be printed, the materials it can be made with and the speed at which it can be produced.
Extremely costly ($10,000 and up): The most technologically advanced 3D printers are extremely expensive and are most often acquired and owned by large companies rather than individual users.
Moderately priced ($1,000 to $9,999): 3D Printing companies with printers in the mid-range of pricing can be used by both large industry companies, smaller businesses and more technologically advanced individual users.
Affordable printers (under $1,000): Some companies are making smaller, less-advanced 3D printers that individuals can afford to purchase and have in their own home. Kits are available for users to assemble the machine themselves to further reduce the cost.
Size of printer
Machines range in size depending on the build area of the objects they can produce, the technology used to produce them and the materials used in the production of the objects.
Large, industrial printers: Many 3D printers are large machines that require much room for storage and use, making them best for a business or industrial setting.
Average-size printers: Average size 3D printers can be used in an office space but do not require an entire room or area devoted to their use.
Desktop 3D printers: The smallest 3D printers are desktop 3D printers, which are small enough for users to use in their homes. As their name suggests, they are suitable for use on desks. The size of the printable object depends on the cost of the printer.
Modeling method
In order to 3D print an object, a 3D printer requires a model of the object they are going to print out. There are a number of ways to create the model, including:
3D Scanner: 3D scanners can scan physical objects using a combination of special cameras, sensors and lasers to create CAD files that can be sent to the 3D printer for printing.
Photogrammetry software: This technique uses multiple digital photos of an object, to translate those image into a 3D model that can then be manipulated and 3D printed.
Manual modeling: 3D modeling software allows designers to create their own designs for printing. Examples of this include AutoCAD, Sketchup, 123D Design and TinkerCAD.
Printing technology
3D Printers use a range of technology types to print 3D objects, and many of the different technology types utilize different mechanisms and strategies.
Stereolithography (SLA): 3D printers that use stereolithography read CAD files, then use light-sensitive liquid resin to convert those images into solid objects using lasers or projected light.
Fused deposition modeling (FDM): Also referred to as Fused Filament Fabrication (FFF), this is the most commonly known method of 3D printing with the widest variety of machines. It builds printed objects up layer by layer by heating and expelling plastic filament over and over, similar to how a glue gun dispenses melted glue. This is also the least expensive method of 3D printing.
Powder bed & inkjet 3D printing: Sometimes referred to as "binder jetting" or "drop-on-powder" printing, this method uses a powdered material (commonly nylon, gypsum, acrylic or ceramics). This method has a bed of the powdered material with a print head that sprays either a binding agent (with or without color depending on the machine) to build up material in the powder bed one layer at a time.
Selective laser sintering (SLS): With selective laser sintering, lasers are used as a source to heat powdered material that creates the 3D objects.
Materials Used
3D printers can create a range of objects using a huge selection of materials.
Plastic: Many of the most popular desktop 3D printers create objects using different types of plastic materials including ABS, PLA and nylon. A lot of developments in mixing various compounds with plastic has created new forms of printing material that can be printed on desktop printers rather than strictly industrial machines.
Ceramics: Objects can be printed for glazing and firing in a kiln from a 3D model.
Wax: Wax is regularly used to create cast-able molds for jewelry, dentistry and other purposes.
Metal: Various powdered metals can be printed with using selective laser sintering methods.
Software
Each printer comes with it's own software to control and operate the machine.
Slicing tool: This software allows the user to load a 3D model, adjust the size (scale) of the output and create a set of instructions that tells the printer how to create the 3D object.
Fix and repair: Depending on the printer, the control software can identify and fix problematic models before they are sent to the printer, saving time and money due to failed prints.
Onboard vs. tethered: Some printers require a dedicated computer to control the printer operation, while others use memory cards or USB thumb drives to store the printing instructions and have an onboard display and control interface for standalone printing.
Remote control & monitoring: Many printers can be controlled remotely via Wi-Fi or Bluetooth network connectivity from a computer or smartphone/tablet app to send and monitor print jobs from anywhere in the world.
Live camera viewing: Onboard cameras on some machines also allow the user to view the current status of the print job from the control software remotely. These also allow the capture of timelapse videos of the print in progress.
What are different types of 3D printers?
Industrial prototyping
Companies that make 3D printers for industrial companies create printers that make fast 3D prototypes so companies can see a quick example of a larger project they are hoping to build.
Hobbyist manufacturers
3D printing companies produce 3D printers sold to individual users that they can use for their own pleasure or experimentation. The line between hobby and industrial/commercial use is starting to blur as the quality of the desktop machines increases and the industrial machines come down in price.
Small-scale customizable 3D printing companies
Also known as a 3D service bureau, there are companies that receive designs from customers and print them in-house, taking the actual tangible work away from the customer and sending them with the finished prints. This is an attractive way to test the output quality of a design or do one-off prints in an expensive material without investing in a high-end 3D printer.
Rapid manufacturing companies
Rapid manufacturing companies create a short run of 3D objects very fast, and the products that these companies create are the actual sellable and useable product, not a prototype.
Who would benefit from a 3D printer?
Hobbyists
Also known as makers, the hobbyist users take advantage of the lower cost of desktop 3D printers for use in the home to experiment with the technology, compliment various projects they are working on, create artistic objects, produce jewelry and other objects for sale or personal use and more.
Biotechnology firms and medical academics
These are companies that are interested in engineering replacement body parts, organs and cells, or learning more about how their work can benefit from 3D printers.
Industrial manufacturers
Many industrial manufacturing companies use 3D printers to make quick prototypes of things they will then produce in bulk or at full size.
Artists and architects
Artists and architects use 3D printers to make works of art or smaller versions of creations, which they will then expand upon later.
Expert reviews for 3D printer companies

Started 2009 and based in Brooklyn, NY, MakerBot was one of the first commercial companies making affordable desktop 3D printers in a variety of price points for users of all levels.
Read More

Headquartered in Rock Hill, South Carolina, 3D Systems creates 3D printers and their parts and accessories. The company was the first to commercialize the Stereolithography printer in 1989.
Read More

Envision TEC is headquartered in Dearborn, MI. The company also has a European headquarter in Gladbeck, Germany.
Read More

Stratsys is a large-scale professional 3D printing company. The company uses FDM technology to produce its creations.
Read More

Lulzbot is 3D printing company that is headquartered in Loveland, Colorado. The company is a product line of Aleph Objects, Inc, an open source hardware company that was started in January 2011.
Read More

Afinia is a 3D printing company that was founded in 2009. Today, the company is a subsidiary of Microboards Technology, which has been in business since 1989.
Read More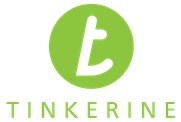 Tinkerine is the largest 3D printing company based in Canada. The company sells a range of 3D printers and printing accessories.
Read More

Since its inception in 2011, Ultimaker continues to develop and manufacture 3-D printers and tools worldwide. They have developed four models of 3-D printers, various printing material, software and add-ons. Ultimaker also provides consumers with easy-access troubleshooting and manuals.
Ultimaker 3: The Ultimaker 3 has swappable print cores allowing for higher uptimes and a powerful low-noise fan for optimized cooling. The Ultimaker 3 is compatible with a variety of material including Nylon, PLA, ABS, CPE and PVA and has a build-volume of 215 millimeters wide, 215 millimeters long and 200 millimeters high. Ultimaker also offers the Ultimaker 3 Extended version that is 300 millimeters high. The Ultimaker 3 is available for $3,495.
Ultimaker 2+: The Ultimaker 2+ is a user-friendly model that is designed for a large variety of applications. It has a build-volume of 223 millimeters wide, 223 millimeters long and 205 millimeters high. It has an open filament system that is optimized for a number of materials including PLA, ABS, CPE, CPE+, PC, Nylon and TPU 95A. The Ultimaker 2+ has a build-speed of up to 24 cubic millimeters per second. Consumers can purchase the Ultimaker 2+ for $2,999.
Ultimaker 2 Go: The Ultimaker 2 Go is a smaller, lightweight portable 3-D printer designed for people on the go. It has a build-volume of 120 millimeters wide, 120 millimeters long and 115 millimeters high. It is an open filament system designed to only print with PLA material and has a maximum build-speed of up to eight cubic millimeters per second. The Ultimaker 2 Go is available for $1,119.
Ultimaker Original+: The Ultimaker Original+ is a DIY 3-D printer kit. It gives consumers the freedom to experiment while obtaining consistent results. The Original+ has a build-volume of 210 millimeters wide, 210 millimeters long and 205 millimeters high. It prints using any of three materials including PLA, ABS and CPE with a maximum build-speed of up to eight cubic millimeters per second. Consumers can purchase the Original+ for $995.
Cura software: Cura is an advanced 3-D printing software developed by Ultimaker that is great for consumers who are new to 3-D printing and experts in the field. This free macOS base software allows beginners to start printing immediately and has over 200 settings for experts to achieve great results for their models.
Best for: Beginners and experts looking for user-friendly 3-D printer options.
Disclaimer
Information in this guide is general in nature and is intended for informational purposes only; it is not legal, health, investment or tax advice. ConsumerAffairs.com makes no representation as to the accuracy of the information provided and assumes no liability for any damages or loss arising from its use.
Thank you
Keep an eye on your inbox, the latest consumer news is on its way!