Class actions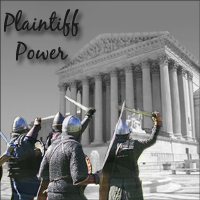 "Let's all get together and file a class action," is the battle cry heard regularly throughout the land. Sounds good, but it's a lot more complicated than that.
What generally sounds like a class action just waiting to happen often turns out to be a lot of individual suits just waiting to run up some big legal bills for consumers. Congress and the conservative judges appointed by recent Republican administrations have made it very difficult for consumers to sue companies that do them wrong. Sad but true.
For a more detailed explanation, see attorney Joan Lisante's Plaintiff Power: Not Dead Yet.
Long story short, the first step in filing a class action is to find an attorney who's willing to take the risk of spending time and money prosecuting the case. This is not nearly as easy as it used to be.
ConsumerAffairs.com tries to help. All of the complaints submitted through our complaint form are reviewed by class action attorneys and hundreds of cases have been filed as a result. There is no charge to the consumer for this review.
Please note that ConsumerAffairs.com is not a party to the lawsuits. We can't give you status reports.