Consumer Complaints and Reviews

I paid them in full then they tell me I owe them two bills after it was paid on 3/18/17 and they said I would get 7GB. Tech came out 6x then it 2 and that's the best they can do but pay for 7 that not right. Gave me 47.00$ credit then from 72.00 the bill went to 151.00. This should be look at and they're merging with some other ** company.

I have been connected to Fairpoint DSL service for over 3 years on a 4Mbps plan. As far as a cheap ISP, they fit the bill perfectly. Beyond that I'd advise other ISPs if possible. Poor service in Londonderry, NH. In my area the modem/router shows an attainable rate of over 12,000 kbps (12 Mbps) and line rate of 3300 kbps. Generally speaking the best reliable connection speed lies somewhere between an average of 1.2 Mbps and 2.7 Mbps. LESS THAN 1/3rd OF THE "up to" 4Mbps service that they CONSISTENTLY BILL FOR. While performing speed tests the numbers are ALWAYS inconsistent.
To make matters worse Fairpoint has sent out a notice of an increase in charges without an increase in service!! Bottom line, if you have other ISPs available in your area stay away from Fairpoint. Service is spotty at best, you get billed for services that aren't up to par, better attainable rates are there on the line but according to Fairpoint those rates are "unavailable in your area". Hope this helps others.

Proceed unbelievable. Too high. Way too high. Bad wifi service. $187.00 monthly bill. One phone. Slowest Internet. Drops all the time. Bill very confusing.
Monopoly mafia. Unbridled greed and sloth. Deceptive billing practicing.

3 years and approx 50 (problem) calls later, we're finally getting an upgrade... I'm extremely pessimistic that this 7 meg upgrade will be worth the extra 15$ a month, on top of the already 83$ a month I'm paying but I'm out of options and patience. After 7 o' clock most streaming is unwatchable, with the exception of Netflix sometimes, and it takes days to download a game. I wouldn't hesitate a second if there was an alternative, but there isn't!... On top of the (glorified dial-up) they call "high-speed", the customer service is dreadful as well... A family member (who lives 3 miles from me) pays the same price and pays for 15 megs. I'm sure there's a technical reason for this (even though nobody at Fairpoint has been able to articulate why for whatever reason) and I don't have any other option. So unless you've exhausted all other options I wouldn't recommend Fairpoint as your internet provider.

Fairpoint needs to be shut down. I moved from Morrisville Vermont where I had Comcast to Barnet Vermont where I have Fairpoint. Comcast was Great. Fairpoint is the worst company that I have ever dealt with. I moved into my new home here in Barnet December 1, 2016. My phone line has been fine. The internet and Broadband are so bad that after 6 PM at night they are so low that I can't do a speed test. I call constantly. Their customer service is rude and very uninformed. I am paying for a service that I am not getting. They are robbing me!!! I really don't know what to do. Help!!!
How do I know I can trust these reviews about Fairpoint?
742,108 reviews on ConsumerAffairs are verified.
We require contact information to ensure our reviewers are real.
We use intelligent software that helps us maintain the integrity of reviews.
Our moderators read all reviews to verify quality and helpfulness.
For more information about reviews on ConsumerAffairs.com please visit our FAQ.

I've been a Fairpoint DSL customer for 4 years and I've been happy with the services they provide, it's just their billing that causes problems. I've been extremely busy at work and have all my accounts set on automatic payments so I don't have to worry about paying bills. Fairpoint has stopped taking the automatic payments on 3 occasions. One was understandable because it happened after I got a chip card. On the other 2 occasions there was no reason for them to stop. The 1st time they said they don't know why it happened. This time they're saying they show no record of automatic payments since 7 months previous and yet my bills were being paid automatically until 3 months ago when they stopped charging me. I have 6 other accounts with automatic payments set up and this has never happened with any of them. I never knew it would be so hard to get a company to take my money.

Webmail 7.0 Upgrade. We suspected the merger/acquisition between Fairpoint and Consolidated Communications had gone forward when we suddenly needed to enter our entire email address including the @myfairpoint.net. We had trouble with the formatting. When we used the "Tour" feature we discovered there were several options and tools in the "Preferences" section missing - including the font size and format fields. Since January 17 we have been unable to correctly use our tablet which my husband uses when he travels. We cannot see the sender field and cannot send emails as the "keyboard" takes the entire email field. We had no difficulty using the tablet before the upgrade.
Fairpoint Technicians are very nice but unable to fix the problem. I have 3 phone calls and 3 feedback letters to Fairpoint and in the words of a technician today, until someone decides the problem is affecting enough people they probably won't do anything about the problem. There is a small group of users experiencing this issue. Why should we expect anything less from Fairpoint - customer service people are very nice but management lacks any interest in users issues.

Despite negative comments about Fairpoint Internet service I have had an easy and effective start up. I left Comcast/Xfinity cable and Internet due to their troubling package and pricing policies. I have a fully WiFi house: Internet, iPhone, iPad, iMac, Sony Bravia smart TV, Apple TV, Airport Express, home automation and Mitsubishi heat pump WPR remote control. I signed up with a 15 Megabit one year Internet service with a four year price lock. The sales team was informative and cheerful. Installation was simple; plug in a Comtrend DSL router and wait for the Internet light to start blinking on my activation day. My opinion is that their phone support is well informed and capable. I needed the "enable" WPS on the modem. The process was quick and easy to follow. All-in-all, I am pleased with the service and Internet speed and reliability. I have only positive comments, so far.

Having the same exact issue as Brian of Alstead, NH. Was told the "general" message states that no one needs to be home but with the upgrade they do need to access your house to set up. Working on my 4th appointment - we'll see if it happens but I am not taking anymore of my vacation time to sit and wait for late "date not happening" phone message. I can understand one time, but when it is a constant occurrence there is bigger issues with this company. When is someone going to hold a business accountable for their lack of service!!

I've had Fairpoint service since before they offered broadband. They were, as someone else said, the only game in town, and their prices were affordable. Once I upgraded to broadband, my problems began. Dropped service, slow service, repeated calls to Customer Service / Tech Support, and at least five visits from field techs. All of the techs have stated the same thing: Fairpoint is unable to provide the service that we as customers are paying for. The last tech was at my home yesterday. He is the only reason I'm remotely satisfied with Fairpoint; he spent nearly 3 hours troubleshooting my line, and the lines from the office/server location. He did find issues, and corrected them. By the time he left, we were on a first name basis. My service was restored to a level slightly higher than what I'm supposed to be getting (3 Mbps).
Fast forward to this morning. Slow service, intermittent connectivity, and dropped pages are common. So is "DNS not found" and several other messages on the lack of service. I've had to file a complaint with the Vermont Attorney General's Office to get this resolved, and it seems likely that it isn't resolved even yet. I'm so glad Fairpoint is selling and getting out of Vermont / New Hampshire. I can only hope the new owners are consumer-oriented, willing to go the extra mile to achieve customer satisfaction, and restore the faith of countless Fairpoint customers who have been left with a very low opinion of Fairpoint Communications.

I hate that Fairpoint is just about my only option here in NH. They have falsely accused me of piracy twice. For the same movie, that I can stream off of netflix which I also pay for. They have told me I haven't made payments even though I have made the payment and they shut my internet off 2 weeks before the bill was due, then charged me a 35 dollar restore fee. They are a joke. Started paying 25.99 a month. After the first year they tried to jack me up to 35 bucks a month. I complained and they discounted me to 28.99 even though I was at a locked in rate of 25.99.

Wanted to upgrade internet speed. Fairpoint set up a date for install and I had to buy (or lease) a new router. The tech would also have to get up on the roof, they told me. They gave me a date, a Friday. They said the tech would come between 8am and 5pm. Someone would have to be home. Took a day off of work. At 4pm got a recorded telephone message saying that due to unforeseen circumstances, the tech would be unable to come that day and that he would come the following Monday (three days later). Took another day off of work.
Just now (3:39 PM) got another automated call saying that due to unforeseen circumstances, the tech would be unable to come today. Now scheduled for tomorrow (Tuesday). But the message now indicated that no one had to be home for the tech. So, wasted two days off from work for nothing. I hope the new router received in the mail is plug and play only, because no one is going to be here when the tech comes. This company sucks.

The money was out of my account within 2 weeks of the due date with payment for the following month as well. Fairpoint still disconnected me with saying they did not receive the $'s. The bank directly puts the money in their account. So now I am caught with no service. When I discussed a credit for the time out with billing, they hung up on me. Sadly we have Fairpoint or Comcast only.

Can someone please tell me why Fairpoint hasn't been sued yet? I've had Fairpoint for years because where I live we have no choice. You are a day late on your payment they shut your phone off. About five years ago they said I owed over $500! This was after they shut my phone off then! I told them I wanted my back bills sent to me since you can't see them online. I never got them. Almost every two to three weeks they shut my phone off then charge me to reconnect! I have a business and need this number. I can't see why they are charging me $185 a month. I'm so done with this company and it's high time they are investigated! Not to mention the workers are rude! Anyone gets a suit going against them, count me in!

False advertising and misleading sales effort. I responded to a direct mail promotion offering a $9.99/mo intro rate. The Fairpoint sales representative told me I did not qualify for that discount but did qualify for a $21/mo special. I agreed, signed up. An hour later received a message the rate was really $45/mo. Supervisor told me to read the fine print, and that it was 5:00 -- time for her to go home!

I have been a Fairpoint customer a few years - I switched from Time Warner Cable because they were cheaper although I know this company has always received terrible reviews. The only other game in town so I had no choice. I have Internet service with them and I've had a few complete nightmares, one of them yesterday. I always forget about my Fairpoint bill because it's so small so a couple of times I've had to pay my past due balance when my service was disconnected to have it restored. Any other utility company would restore your service within minutes of paying your past due bill. But oh no, not Fairpoint. They tell you it takes up to 24 HOURS.
The last time this happened the agent put a rush on my order and it was restored in 15 minutes. Yesterday, it took 10 hours. I only owed $30 and I get treated like I'm being punished. What kind of incentive is that to pay your bill and have to wait a day to get your service restored? I only do because I have no choice. Not to mention you sit on hold waiting to even talk to someone for who knows how long before being connected to someone TO PAY YOUR BILL. I even asked the agent yesterday if she could put a rush on my reconnect order and she said she couldn't - and it's not like "they could just push a button" to turn the service back on - "it's all computerized," she said, so it could be 2 minutes or 23 hours and 59 seconds to be reconnected. No apology for this whatsoever. They just simply DON'T CARE.
Worst customer service of any company I've dealt with in my life - period. Disgusting. I even asked if I could go on automatic payments and they said yes, mail something in or do it online - of course, their website is also a nightmare and I never seem to be able to log in. I would just say forget it and take my services elsewhere and tell them to stick their $30 and their Internet service - Oh, I can't wait for that day to come. You suck, Fairpoint. Saddest excuse for a utility company.

Fairpoint is the most despicable company in existence today. On and off for two years I have had trouble with my internet dropping in and out - mostly out. I have had numerous technicians at my home and each one has given me a different line of nonsense. As I start to talk to people (including one of the technicians who has been to my house so many times I've gotten to know him) I've clued into the fact that this is typical with Fairpoint and that many others have the same problem. So over the summer I had at least six technicians at my house - Fairpoint had convinced me to become a ' business client' because I'd get better attention (I do run a business thus my added frustration).
One of the technicians came on a Sunday and was in a particularly surly mood. His brilliant notion for why my service was dropping was that I have too many devices and also that I use Apple products. This was the most insane thing I've ever heard. I live alone, have no kids with multiple devices - just me. In September I get my bill including a $120 service call charge. I called the technician (not the nasty one) I now know pretty well and who gave me his cell number and he was going to have it reversed. Well to add more personal info to this torturous situation I am now out of state because one of my parents has died suddenly and I found out that they had disconnected my service because I hadn't responded to the two phone calls they made demanding payment (this was only an issue for 30 days). I hadn't gotten the messages because calling home to check them isn't exactly a priority right now.
So today I spent an hour on the phone trying to resolve it. One call was even dropped and when I called back I was told that THEY were having phone problems today. When I talked to about the fifth person she refused to hear my side of the story and told me I owed the fee. This company needs to rot in hell. It's my only alternative too because I live down a long rural road with only a phone line. I'm beyond fed up. Clearly, their new tact is to find reasons to blame customers for their horrible service because they are so inept at fixing it themselves.

I have called Internet support multiple times. I have had a technician at the house to fix the Internet and still no service. Customer service rep says "you are at the end of the line for internet service. So you aren't going to have any speed so you can always cancel your service." This was in response to me explaining I didn't like paying for a service I wasn't getting. The Internet won't stay on. I have always paid my bill and on time. I don't like to pay for a service and I don't have access so to it. I live in a rural and I do not have a choice of Internet providers it's Fairpoint or nothing but even having Fairpoint it's been nothing but I have the pleasure of paying for lack of service and customer service representatives who obviously are trained to give no service. If I could give them a minus 1... I would.

I signed up for Fairpoint fast because Comcast was awful and the monthly bill keeps skyrocketing. So we got landline and Internet with Fairpoint. I wanted to hard wire the 2 TVs so that the mobile devices wouldn't compete for bandwidth. So I called Fairpoint to have a tech come out and take a look at what the setup guys said was "no problem." The tech came over reeking of weed. Took a quick look at the TVs and then in the basement and said rudely, "can't be done." He left abruptly after less than 10 minutes. I got my bill and it had $190 in services charges ($110 & $79.99). I called customer service. They said I owe the money. I asked for a supervisor. They said I owe the money. I asked for her boss. She said I owe the money. I wrote a letter to the CEO and sent it posted with a stamp "Confidential" on it so I knew it would get elevated to the office of the CEO. I got a call back from a person saying that the bill had been corrected.
We got the next bill and the $110 had been removed but not the $79.99. I called and asked for a supervisor. She said we used some sort of laptop service and that was what the $79.99 was for. I said we did no such thing. She said she would research it. Another person called back and said we owed the money. I explained that we hadn't used the service. We got an adjusted bill that netted out the $110 but left the $79.99 on the bill. I called again. The customer service rep said a supervisor would research it and call me back. I got voice mails from supervisors both saying the $110 had been adjusted out and we should pay the balance. I called again and got a supervisor who said we were a month past due and that a correct bill would be sent reflecting two months of correct monthly payments without the $79.99. We got the bill and the $79.99 was still in the total amount due.
My wife called to put a "softer touch" on the call. She (eventually) got a supervisor who said that we had to pay the bill and we would get a credit on the next bill. We paid it and the next bill showed no credit. I called and got a customer service rep who said we weren't due a credit. I asked for a supervisor. They said one would call, back. I got two restricted calls (which I rarely answer) saying we owe the amount on the bill.
I finally answered a restricted call hoping it was Fairpoint. It was. He acknowledged that the amount should have been credited and gave me online instructions to login and pay an online bill that would reflect the now two months due of our correct amount. I logged in. The online version did not reflect the credit. This is the worst company I have ever dealt with. We are going to go back to Comcast for Internet and just use cell phones. Since all this happened we are live streaming all the content we want for free. Screw these ISPs.

Ahhh... There's nothing like a good old-fashioned rural monopoly screwing its customers out of even the most bottom-of-the-barrel service possible even given the exorbitant prices they pay. There aren't enough swear words existing in my head to put up with them anymore. SURPRISE! There aren't any other providers in Townshend, VT! I've dealt with no cell signal just fine around here (yup, Fairpoint landline, it's been nice and crackly all summer long), but I'll be damned if I pay this sort of price for mid-grade internet service operating on a constantly shut-down level! I AM SICK OF THIS! How is this rural mining for the monopolies internet company still operating? It's nationwide! Nebraska! I'm sorry I'm calling you out, but I know you feel my anger! Any one of 19 different states. This is insanity!
They tried screwing their employees (many of whom BUILT their business) out of what was rightfully owed them. It must be really neat to freeze the pensions of the people that literally MADE your business! Maybe I'm just outta touch. Are there federal laws and guidelines? What does this website do?? Based on literally every other review in the last 100 pages on this company, I hope at the very least this is a consumer advocacy group. Please, HELP TO SHUT THIS COMPANY DOWN.

I was thrilled that we'd be able to get a little faster internet at the same $24.99 a month. I made sure to ask 3 times, "There is no extra charge. Right?" The person on other end said, "That's right for the exact same $24.99 a month." "Great, we'll take it." The next's bill came in and there was a large amount added to bill. I called and she said it was pro-rated. I didn't like but we said, "Ok." Just got this month's bill and it's not $24.99 it's $34.25. Once again on the phone. She explained to me that is what it's going to cost. "We even gave you a $10.00 off coupon last month." First I ever heard of coupon seeing there was no up charge for the same service I had been receiving.
I told her to go back through the tapes you know the ones that say "These calls maybe monitored for quality assurance". I told her I wanted to speak to supervisor. Of course there wasn't one around. She asked for my phone number which I know she had already right in front of her and said someone would be calling me back. That was almost 2 hours ago. Make sure you all check your bills always a hidden surprise!

I just spent a summer in rural New Hampshire and the cell service was non-existent, so I signed up with Fairpoint so I could access the outside world via Wi-Fi internet. For some reason (possibly due to an out of state area code on my phone), they could never find my account on their absolutely atrocious automated phone menu. Navigating the menu was a sisyphean nightmare of dead ends and dropped calls, and when I finally did get a service rep, they either had no clue how to assist me or simply transferred me to another department that had no idea how to assist me.
Long story short, merely paying my bill was a huge hassle (the cabin I was at had no mailing address) so I had to do it via phone. Then, at the end of my 3 months with their "service" when I disconnected, the phone rep said to ignore my final bill due to how the billing cycle worked. Wrong. My final bill ended up being double my normal monthly payment and of course, the next rep I spoke to said the previous rep was wrong. Gee, thanks. Combine all this with download speeds equivalent to 90's dial-up and you've got a genuinely horrible company with truly awful service.

Where to begin? A year ago I came home one day and my internet was disconnected. We have been a customer for 13 years. I called (the bill was late) to pay the bill and was told I was "disconnected as a customer." I asked exactly what that means. They informed me that I had to reapply as a new customer and provide another $100.00 deposit depending on credit. With a credit score in the high 700s I was informed I still needed to pay the deposit. When I questioned the fact that they said with a good credit rating I would not need to, I was told because my credit rating with them was bad. A 13 year customer with no previous suspensions has a bad credit rating with them?
Being they are the only internet provider in my area I needed to comply with their unreasonable demands. They could not send anyone out here for a period of 3 weeks to "reconnect" me, although nobody came here to disconnect. When they arrived 21 days later the technician unhooked all of the wires on the outside of the house and then could not connect them back correctly. I still had no internet and was told maybe my husband could figure it out. My husband was able to connect enough to get my internet in the garage but no internet in my house. I have called repeatedly for someone to come fix this and they tell me that it is my problem to fix not theirs.
At this time they began charging me for 7 megs. My bill went up drastically. I could not stay on the internet more than 5 minutes at a time without being dropped. I called and questioned and was told they would send someone out to check things thursday of the next week between 8am and 7 pm. I took the whole day off work. Nobody showed. I called the next day. They informed me that the tech did not have time and they would be back tuesday between 8 am and 7 pm. I took tuesday off work. By 5 pm nobody had shown up and I called. I was told they had until 7 pm to get here and if they haven't shown up by then call back tomorrow. Not shocking, but they did not show.
The next day I called again and asked for a supervisor. I explained I had taken 2 days off from work waiting and nobody showed. He informed me that the techs did not have the authority to make appointments and that nobody had even been scheduled to come out here! As an apology for missing 2 full days of work they gave me a $25.00 credit! The supervisor scheduled me an appointment for the next friday and again I took a day off from work. The tech did show up and told me that the wires outside needed to be upgraded for me to get 7 megs and they never should have put me on that plan (especially without asking me). He informed me that they would be out within the next 2 weeks to upgrade the lines on the poles. This was well over 6 months ago and still nothing.
Today my speed is .02! I called and complained and they informed me that they would send me another modem by UPS. He could tell by checking the modem that the incoming signal was fine but it must be having a problem sending it out inside the garage. One hour later I have no internet at all. I called back. The tech said, "Well you already have one open ticket". I said yes I do but it is not a problem with the incoming internet and right now I have no internet coming in. He informed me that I already had one open ticket and hopefully the new modem will be here by friday (today is wednesday) and the problem will resolve itself. If I could give Fairpoint a negative rating I would! I would pay ANY amount to have any other provider in my area! I do not understand with all of the negative ratings how this company is allowed to monopolize its customers and get away with it.

I was paying over $80 per month for my landline phone through Fairpoint. My daughter talked me into changing my landline to local only because I am 80 years old and retired so I have to be careful with my spending. I was told on the phone by their representative that my bill will be $20 for local only plus $6 for fees and taxes which sounded reasonable so I agreed. The actual amount Fairpoint is trying to charge me is over $40 per month, $20 for local only landline, $8 for caller id, $13 for fees and taxes. I don't know how they get away with their deception. I canceled my service with them.

We happen to be fortunate enough to have two cable providers competing in my neighborhood, FairPoint and Time Warner. We went with Time Warner when we first moved in, the internet was fine but their customer service was really bad and at one point angered me enough that we took our business to FairPoint. We have 15Mbs cable internet that worked well until last winter when it would routinely go down. I thought it might be ice or something like that causing issues as it seemed to happen only on the coldest days. But, as spring came around we still had routine slowdowns. I would reset the modem and sometimes it would get better but mostly it wouldn't.
It's gotten progressively worse over the summer and now the internet is almost always abysmally slow. I run network tests (TRACERT) to see if it's my modem, or my neighborhood, and the issues almost always end up showing deep in FairPoint's network with lots of dropped packets and ping times >300ms (should be around 15ms at most). Technical support can't help me since my connection is "good" which just means it's not dead. But, I cannot even browse the web without pages failing to load completely, much less watch video or work from home. So, I finally bit the bullet and am switching back to Time Warner, they might be a bad company but they at least are able to maintain their own network.

Fairpoint is a bunch of liars who have no problem taking your money but do not want to give it back. I've had internet service with them for a year and was informed at day of service that a 100$ deposit was required and I'd get it back in a year. Well that didn't happen. I was just informed after waiting on hold for a hour that since my account was suspended twice they say, which was actually once and only for a hour that I am not getting my deposit back and they specify that at start of service which they never did. I don't know how they can rip people off like that and lie. All I know is I am definitely never recommending them to anyone and I will be taking this to the better business bureau if I don't get my $ back soon. We have been great customers and don't appreciate being taken advantage of...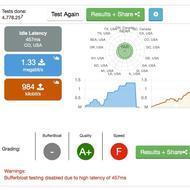 It would be great if whoever is responsible for the administration of Fairpoint's DNSSEC environment could see this thread. Like many of the reviewers, I too live in rural Maine where Fairpoint Communications is the only game in town and cell signal is non existent. Almost everyone of the previous reviews I've read all have one thing in common. The duration, constant recurrence, and continuity of the issue. NEWSFLASH! This is largely due to a single Fairpoint employee's lack of skill required to properly configure and administer their DNSSEC environment which results in constant DDoS attacks which slows the network to a crawl. I've recently requested via email that they look into this at a higher more local level than the TX call center reps you get when you call Fairpoint's Internet support Call center. I suppose if that email goes to the same group that fields phoned in support requests, it's falling on deaf ears.
My continued employment hinges on relatively reliable access to relatively high speed Internet. I use the term "relatively" because I have for the past 5 years had relatively reliable access to relatively high speed Internet. When it's running closer to the speed (+/- 20%) I pay for it's been sufficient. But all the times it's not and I reset my modem to no avail and eventually manage to contact them, it last long enough I have to leave my home office to perform my work over McDonald's public Wi-fi for hours or days. I've been managing the Help Desk for a Manhattan based company from my home in Freedom. Both my home phone and work phones are VoIP. VoIP doesn't work on a connection that barely exceeds a 56k dial up modem. I just doesn't.

I received a large bill from Fairpoint. I ordered a basic landline which I was told on the phone would be $20 per month plus fees and taxes which would total approximately $27 per month. That sounded fair enough until the bill arrived and they are actually charging me $14.90 in fees and taxes so the real price is $35.51 per month. Customer service gave me one price and they are charging me another. A couple of weeks after I got the phone to work I called and ordered their $16.99 per month internet. I received my first bill with phone plus internet on it today for over $162. I was told on the phone that I can rent the router for $5 a month. They decided to charge me $74.99 for it plus $19.99 shipping and activation fee.
I called to dispute the charges and this time customer service was rude. She agreed to remove the charge for the router but because of her attitude I decided to cancel the phone and internet. She said that one month is up so I will have to pay a $70 cancellation fee so now I have this bill to pay plus a cancellation fee plus another bill is going to arrive in September which is due in October. I told her that when the bill arrives I'm going to report them to the government and she said something like, "For what human error?" I don't believe any of this is human error. It appears to me that Fairpoint purposely overcharges customers and hopes we will pay the bill without questioning it. Before I decided to try Fairpoint I read the 1-star reviews on this website and I decided to try them anyway. Trying Fairpoint was an expensive mistake.

My husband lost his job and we have been having to cycle through our bills so not more than two of them are being sent late in a month. On top of everything else our heating system (water and heat) keeps breaking down. My son uses the internet for his high school program, without it he cannot access his classes. We sent a partial payment two weeks ago. As a result we had a balance of just over $100.00 which I requested be split into three payments over the next few months giving us a chance to catch up. They refused to allow this and made us choose between having groceries or pay our bill. There have been times when our service has been out because of their system and they still expect us to pay them, but when we are struggling over groceries or educating our son, they care more about their bottom line than my son's education.

I don't even have service and I am registering a complaint! I have never done this before so that tells ya! After a three week waiting period Fairpoint Install was for 4:15 today. No show. I called at 4:30. The Fairpoint tech stopped by--unbeknownst to me. This person did not even have the COURTESY to come to the door. Raised by chimps. Evidently the install involves laying cable through "4 sections of woods." "Quite an extensive job" was in the notes. When I first contacted Fairpoint I told the, in retrospect, knucklehead I spoke with that there was no land line to this house. Website says that FP lays appropriate cable before house install. The employees should read their own propaganda. So... I am supposed to get a call from engineering tomorrow. Wanna bet??
Compare Home Phone Service
Fairpoint Company Profile
Company Name:

Fairpoint

Website:

http://www.fairpoint.com/residential/