Correctional Billing Services
Consumer Complaints and Reviews

Sometimes when my son calls from jail, the call will drop and I still am being charged. What is going on. I think I deserve a refund for these dropped calls and the prices of the calls are outrageous. I think that the $3.95 fee that they charge to add funds is ridiculous. People can't afford these prices just to talk to their loved ones and sometimes they really need a phone call if for nothing else but to keep up with legal matters.

I've never known anyone incarcerated until 2 months ago. Trying to navigate a simple phone call, or video has left me more devastated than words can express. My friend is being held (Dell Valle, TRAVIS COUNTRY, Austin TX) does not allow face to face visits. No email. Only video or collect phone calls. My friend is in a bi-polar mania, was thrown in solitary with only a hole for a toilet, and no toilet paper, his hands were placed in restraints that caused wounds. No toilet paper, caused the wounds to become infected. After a month of incarceration I was able to speak with him.
SECURUS charges $1.80 for the call, and $13.80 just because they can. In one instance, I was attempting to chat online for SECURUS support as my first video chat wasn't going through. I was told I was #12 in the line, and after over 1.5 hours of waiting for an online tech to help, when I finally was #2, I got a message saying, your online chat has been cancelled.
Securus online tech support is a joke, left holding for 1.5 hours, and then my chat is cancelled. I was left on hold for 20+ minutes on phone support multiple times. Not once did a tech inform me prior to my video call that SECURUS is not compatible with Apple computers, only PC. So, no face to face, no email only RAPE by video on a PC or phone. SECURUS charge $10 for a 20 minute video chat, when they can connect you.
The CEO of SECURUS Rick Smith should be in jail for the pain and suffering he causes people merely for fact they have a loved one in jail. Our elected leaders have let us down allowing such an evil company to exist. Having a loved one in jail is not a crime, nor should we be price gouged, and subjected to horrendous customer service. Thank you for reading.

I have had a Securus account for 4 years. Me and the incarcerated individual I was corresponding with stopped talking for 4 months. My account was closed without notice or permission. I can kind of understand this. When the account was closed there was still money on it. However, when I go to open the account back up I had to PUT MORE MONEY ON to open it back up. So not only did they hold the money that was already on the account "hostage" I had to put more back on to open it. This is robbery. This company should NOT be allowed to get away with this type of thing. Very angry.

They take your money and you can't get a hold of anyone to cancel once you realize that they do not service any corrections facilities. They took $48.95 off my card and continued to take $1.00 until I closed my bank account. AWFUL, THEY ARE AWFUL!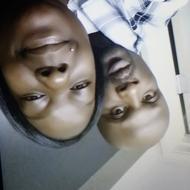 I signed up for a number so that my husband could call me for cheaper with this company. Now I asked them how it worked they told me I would be saving 80% on my inmate calls so I paid $70 altogether to get started. I also ask about my account with Securus which is the company for inmate calls. Jail call service told me I would have to also put money on that account, but with the new number they meaning Securus would only charge me the connection fee and my minutes would be unlimited with jail call service, meaning I would not be charged by Securus for minutes. And by paying 29.99 for one month I got unlimited minutes.
Well the next day I had my first call from my husband and when I got off the phone with him I wanted to see if it was really true what jailcallservice.com told me, so I look at my Securus account to see if they only took the connection fee which is 3.00 and to my surprise I was charged the connection fee plus the minutes, not only that it was twice as much as I would paid for my own number. So I call this company and they tell me that once the number is called once I can't get my money back, now they say the numbers they give you are suppose to be local numbers but when I looked at my account for that number it was like they gave me a long distance number so they just scammed me for $70.
How do I know I can trust these reviews about Correctional Billing Services?
698,549 reviews on ConsumerAffairs are verified.
We require contact information to ensure our reviewers are real.
We use intelligent software that helps us maintain the integrity of reviews.
Our moderators read all reviews to verify quality and helpfulness.
For more information about reviews on ConsumerAffairs.com please visit our FAQ.

Prepaid calling services for inmate calls - My "local toll carrier" or "LAC" has blocked my phone number and now, my fiancee cannot call me from prison. This is infuriating especially after all the money that has been spent on attaining a local phone number for him to call! What can I do? I'm getting nowhere with the prison. The prison's phone system nor my phone carrier claim they didn't block anything and can't remove it.

I'm getting charge so much money and all my calls drop. I need someone to call me.

I set up an account with CBS in June, 2010. My inmate was in segregation & could not call for over a year. Unbeknownst to me, since my account was "inactive" for over 6 months, they closed it and kept my $100 balance! I have tried to call them. You can never get through to a human being. I have "chatted" with them... their story is "sorry- your loss". What a ripoff!

About 2 months ago, I got an account. But, the person that was contacting me from jail had been released. I tried to cancel my account and they told me I will be getting my money back in a month. I never seen it and when I call, I can't talk to a real person. This was a bad idea. I just want what's mine.

The company said that they will directly bill me for calls, but I have to prepay for all my calls. I was billed on my phone bill also. The billing procedure was confusing and I believe I am being double billed.

I received their letter of reply. They changed 2 calls coming from my son at work camp in Indiantown, FL. They have blocked him from my home phone number and want to be paid directly. This is an automated system with no way to speak to a representative. My son cannot call me now and is worried because his dad was in the hospital and he did not know what was going on. The recording just keeps asking for money.
I telephoned my phone company and they say that they have nothing to do with their problem. Who does? I need help getting through them (CBS). I am afraid to pay them money for fear that they will keep my money too. CBS claims I owe $11 and change right now. Thank you and I hope you can help.

Lately, my son is unable to call me as every time our calls are being terminated and according to them it is because I have 3-way calling or some other item on my phone. I have contacted my phone company (Verizon) and they have assured me that I do not have any features on my phone that should be causing this. One person stated he could hear static on my line and this could possibly be the reason. I again called repair and was assured the line was clear. Apparently, they must have blocked my line for some reason and refuse to let me know, or they do not check.

I used my Visa on Dec. 22 to start an account with this company. They said it would be good for 1 month, then I could extend. The problem was it was only from Christmas day, which was the 25th to the 28th, that my grandson was able to call from the correctional center. Now, I hope they have not received money from my Visa and he is no longer able to call home. I am going to have to check with my bank and stop anymore money if they haven't took all tomorrow. He does not know why he can't call. I tried the 800 number, but I can't talk with a person. It is a recording. Could you please check into this? Thanks. Joann **

On 11-08-2010, I paid 31.95 to ** so my son can make calls from Union County Jail. He calls on 11-08-2010 but could not receive collect calls. I called correctional billing services. They said wait till the next call. I said I want my money refunded because your services don't work. They said fine. My refund was $25.00 they kept the $6.95, and I never talked to my son, not even once. I think their service is a scam and someone needs to look into it.

The line from the jail to the phone numbers originally listed on the service continues to be blocked and the inmate is not able to call any of them at all! Even with a regular collect call, the call cannot be connected. There is no way for the inmate to call me other than calling a number that was not originally listed on the service and relaying the call to me through a third person.
We did not get a full refund of the charges for the service, which has never worked, not to mention the time and trouble spent to get them to fix the problem with the blocked phone line due to their installation and issues with their service not working. This has gone on for 15 days now! The company isn't doing anything about the problem! Something needs to be done to stop this company from ripping people off and doing more harm than good with their faulty service.

It appears that CBS has some type of agreement with the state of Indiana and AT&T where they can bill my home phone, but if I do not pay them, they can put a block on my phone. The way it works is if call from the correctional facility and it reaches $50 within a 90-day period (which is easy since the calls are $2.95 plus tax for about 10-15 minutes; they say it's 20 minutes but I time the calls and all calls are not given the full 20 minutes, which I have complained about), then you must pay them money to put money on your phone, which typically includes a fee of at least $6.95. If you do not pay them, which I think is extortion, then they, not the phone company, place a "block" on your phone. The block is removed after you pay or when some of the calls within this 90-day period fall off.
I have tried paying to use my phone, but due to the excessive fees, I have stopped. My phone is blocked and CBS will not release it until they get more money from me (including the fees of course). What is interesting is that you are allowed to create an account on their website. However, their website does not show you the calls for the past 90 days on your account. Therefore, you are blindsided on their end nor does their website mention the 90-day rule, proving other options outside of paying them more money.

I have a son in the New Lisbon Correctional Institute in Wisconsin, and I can not accept phone calls. The call is connected and I listen to the voice prompts, and then when asked to press 1 to accept, the recording continues, never accepting my response. The voice prompts repeat and then disconnects. I called Correctional Billing Services and was told that they were aware of the issue and that it would take 24-48 hours to have their technical department look into the issue.
I have had this issue with Correctional Billing now for 48 hours, and yes, did call once again to get an update. Oh yes, they did give me a ticket number, and my only option is to wait. I am receiving calls every 15 minutes now from my son because I'm sure he is very upset that he can not communicate with us. I called the prison to get a message to my son that the problem is with the monopoly phone system, and that we are okay, but the prison is not cooperative. Their response is that you have to put money on your account to receive phone calls. Thank you Einstein! I wish it was that easy. I now have 48 hours waiting for a resolution, and am still not able to receive phone calls, and there is no alternative phone service. Our state at its best!

I have to use Western Union which cost me gas plus about $6.00 more if I go, or to do over the phone, it's about $13.00 more every time I put money on my account. I went online to put money on my prepaid account as I have been doing for the past 3 months and it was denied. I then phoned the company to see why and I was told that my zip code needed to be listed with my bank. I then phoned my bank although I thought this did not sound right and was informed they had no idea what I was talking about. I then phoned CBS again and was told because I used my debit card to put money on a friend's account that risk management had put a 24-hour hold on my card, but I could use it again with them in 24 hours. I waited 29 hours and tried again, it was denied.
I then chatted with an agent online and was told there was a 30-day hold on my card, but I should call BillMatrix to see why. I spoke to an agent at BillMatrix and was told this was not true. I then phoned CBS again and was told that they weren't sure why I neither had a hold nor could they tell me for how long and to try back in a week or two. I could not get a number for their corporate office or to risk management. I need the hold lifted and answers to why this was done in the first place. I have to use Western Union which cost me gas plus about $6.00 more if I go, or to do over the phone, it's about $13.00 more every time I put money on my account.

As mentioned in some of the complaints above, my calls were terminated due to third party calls. My phone does not allow third party calls. I went online and tried to get help, they said to file a dispute, and I did. I sent them the dates and times that the message "This call is being terminated, no third party calls allowed" were received. They say they looked into my complaint and sent me back an email of a conversation I had with my husband where we mutually hung up. I was not disputing that one. I had two more, on May 15 and 16, one call lasted 6 min 8 sec and the other 9 min 14 sec.
This company is a scam, they charge $2.50 to accept the call, $.10 a minute and terminate your calls, so your family member has to call back and they take your money. They have a list of absurd reasons why a call will be terminated like no third party, don't hesitate too long, no cell phones, and background noise. When you email them, all you get is a generic, "We take disputes seriously". They could have fooled me in the last four months as I have had 13 disconnected calls and no funds were credited to my account.
I spoke with other people while waiting for a visit and they too had the same problem. This company steals right out in the open. Can we get some help, please? Real Customer Service! If Consumer Affairs can't help, who can? It may be $3.00 per call that I lose because they terminate the call, but they add up after a time.
$3.00 is on the low end, $2.50 to accept and 5 min conversation is $3.00. Get 15 of those and that is $45.00 they have scammed just from me and some of the calls went at long as 20 min. Add that up with all the others. They do this to and they have quite the scam going and it is being done right out there for all to see. I hope someone at Consumer Affairs takes this seriously and this, too, is not a waste of time.

There services connect you with loved ones in a correctional facility. They charge you a dollar seventy five to connect and twenty cents per minute, for each call. This was the first time I received a call from my loved one using this system. He called me twice both times it connected the call and then said it was terminating the call due to a third party call. There was no third party called being placed. I contacted the company via the instant chat service on the web.
Their response to this problem was to tell me that if it is too quiet or there is too much noise, their system would assume that you were trying to make a third party call and terminate the call. And that they will give me the courtesy of refunded the amount this time but next time I have to fill out the dropped call form and wait. How is it fair that each time I am going to pay 1.75 connect fee to have my call terminated and then they are going to tell me it is a problem with their system? They also told me I should disable my call waiting and call forwarding.

This is a payphone services that is located in the Columbia County Sheriffs Department in Hudson New York. Love ones of the inmates have to set up an account with TCG payphones in order to receive collect calls from your loved ones. Initially I was told that there is a $658.00 limit within a 91 day billing period, which goes through your telephone company. If you exceed that $658.00 then you are no longer to receive these collect calls.
Next option is the pre-paid system which you have to deposit a minimum of $50.00 with them. First thing when you receive a call the cost is between $4.00 and $5.00, then each additional minute is $.40 per minute for a fifteen minute call. This company puts handcuffs on the loved ones on the amount of calls that we decide to receive.
My experience is that when I started this pre-paid system and payment was made, I would have a positive account then next my account would be negative and it has not exceeded the amount that I have paid according to my calculations. I am trying to find out whether this company has the legal right to hamper people telephone rights. I am caught between a rock and a hard place and would like to know what can be done about this injustice. Please respond.

I am a victim of phone bill cramming. In August 2006, Evercom Systems, Inc. fraudulently charged me $9.61. They billed me through Correctional Billing Services for a 'collect call' that was never accepted.

When I signed up for my cell phone PRE-PAID account to allow an inmate to make collect calls on my cell phone the individual explained to me that I would NOT be billed. While using this PRE-PAID system I would receive automated calls teling me that my account was getting low and to make pre-payments in order to not have my service interrupted. At a later date I decided to not continue to use the service anymore, I would let the money on the account run out and no longer continue to use this service. I then received a bill about a month later stating that I owed $60+.
I called and spoke to a representative that told me they couldn't help me. I asked to speak to a supervisor, she was no help and was actually very rude. This was in mid 2005. I never heard from Correctional Billing Service again. In October 2006 I received a strange call from my brother (a different person who is incarcerated) who in 8 1/2 years had never called me collect. I didn't understand what kind of call I was receiving but pressed the button to receive the call anyway. About a month later I received a bill in the mail for the original $60+ from a year before and an additional $40. I am so confused how a service that advertises to be a PRE-PAID service could allow $100 in excess worth of calls through.

i pay over $100.00 a month, to use this service for collect call from my son at the Cumberlain County Prison, in Carlise, Pa.
The cost for the call are a minimum of 50 dollars with an 8 dollar fee.
the charge is 7 dollar for 20 minutes
they also charge for each call taxes.
i can get only 4 to 6 calls within a two week period before it is depleted.
they can not tell me how much they charge for each call. i have broken the call down to 10minutes and paid 60 dollars with an 8 fee. and that went within in 2 weeks. it seems as no matter what you do. the payments are depleted with in a two week period so that you can make anothe payment. i believe it is a scam and it should be looked into.

After receiving 15 phone calls over the course of 4 days and receiving messages saying an inmate is trying to reach me, I called the 1800 844 6591 number showing on my caller ID and I had to wait 24 minutes to get through. When I got through, the person named Channel from Correctional Billing Servuces told me that she needed the last 4 digits of my social to help me in addition to my home address. I told her I did not want to provide her with my home address because I was unsure who they were or what they did.
She said she needed my full name and I did give her that. After she told me 3 different times she could not help me without my home address, I asked for a supervisor and she said she could not transfer me. I asked for her company address and she said they were in the Carribbean. She said she could not give me their company address. On that note, I hung up. I hope they are not using my phone number or my name for any fraud! I really hope this is not a scam.

45 collect calls were billed to my Bellsouth phone bill from dates 08/13 to 08/17 through correctional billing services. I called and notified this company that I nor my Husband accepted any calls from someone in prison. Nor had anyone been in our household to do so,we are in our late 70s and it must be some type of scam on us.They informed me that I will be responcible to pay The $134.87 bill anyway because after a through investigation by them, no equipment problems or oter billing failures that would result in inaccurate charges were found at the correctional facility where the calls originated. I tell them we have been scamed and cant pay for we did not make.
Bellsouth has records of me calling about problems with our phone line around the same time. Somehow when you diled my phonenumber someone else pickedup, like the lines were crossed up or something. Bellsouth help me work out that problem and now this. please help me I dont know what to do.
Correctional Billing Services Company Profile
Company Name:

Correctional Billing Services

Website:

https://securustech.net/