Consumer Complaints and Reviews

I found out about Consumer Cellular through my AARP membership. I reviewed their plan offerings and switched from AT&T to Consumer Cellular. I have a landline and the highest use of my talk plan is whenever I go out of town or when I am working my seasonal job from January-April. I guess I have been with Consumer Cellular for ten years and have gotten others to switch. In the beginning they had a $9 (approximate) talk plan, one for 500 minutes and one for 700-750 minutes if my memory serves me right. I think I chose the 500 minute plan. Occasionally I would move my plan up.
NOW, they are offering the basic $9-$10 plan. The next one is 250 minutes, and then it jumps to 1500 minutes. It is an advantage to being able to move to the next talk plan before the billing cycle is over, if it looks like you are going over, but to pay for a 1500 minute plan in which I will rarely use that minutes in any given month is a "ripoff".

Had no plan agreement. Was just paying monthly. No longer wanted service so did not pay to renew monthly service. However they continued to bill without consent. I no longer wanted service and I did call to let them know. They continued to bill as if I had service. Taking advantage of seniors. Place it on my credit. Totally unfairly done.

My wife and I have been a customer for over one year. Have Moto phones. Use them on a very reasonable basis. My wife received a notice that her data was about to exceed the allowable amount. It was the 2nd day of the cycle. She had already used 75% of our data. Found out that on 4/21 the data usage spiked 2 gig in one day. Called CC. Told them to look at our usage history. Never used that amount of data. Something was wrong. CC said nothing they could do except shut down data for the rest of the cycle. We agreed. Later that night we reviewed our activity on 4/21. NO way we did anything to affect our data to that extent.
Called CC next day, ask for a supervisor. Explained our problem, our history of usage. Ask her to reset our data, since CC or us could figure out what happened. She said she couldn't do it. I told her if you can stop my data, you can resent it as well. "Sorry", she said "can't do it and have a good day." Felt like she told me "to not let the door hit me on the way out". This is first issue we have had with CC. I had the feeling that they will just listen and move on. Well that is the feeling I have is to just move on. There are a lot of companies that would love our business. And I also did business with CC because of AARP.

This company totally deceived me when I started a relationship with this company. My purpose to begin service with Consumer Cellular, was to save money. It has proven in 3 short months it was a lie. I am disabled and on a fixed income and now I am paying more. Almost 2 more than with my previous service, had I known this I would have never agreed to start with your company. I plan on reporting this to the BBB, and any other company I can to let it be known this company is a fraud.

This company runs one of the biggest con games ever!!! I never saw a bill of $25 or less no matter what I did!!! I finally gave up and cancelled and they charged me twice for the last month which I refused to pay so they started adding $10 a month until they got the bill real high and turned it over to the credit bureau!!! It hurt my credit and I don't know how I can protect myself from this very large dishonest company!!! I am a senior citizen and all I can say to everyone who reads this, go with Verizon. They are only $30.00 a month with everything you do!!!
How do I know I can trust these reviews about Consumer Cellular?
762,878 reviews on ConsumerAffairs are verified.
We require contact information to ensure our reviewers are real.
We use intelligent software that helps us maintain the integrity of reviews.
Our moderators read all reviews to verify quality and helpfulness.
For more information about reviews on ConsumerAffairs.com please visit our FAQ.

I called Consumer Cellular to ask a question my bill. Spent 1 hour and 35 between 5 phone calls not to talk to anyone. Until finally Loura answered my question. I told her they need to credit bill got having to wait that long while on hold 1 hour and ten minutes a recording over and over. What great customer service they have. What a joke. Nielsen rated#1 and another outstanding award. I have only received such horrible service in Peoria was Comcast. Their service was their same horrible. Then asked to speak with supervisor Tiana. Nope she couldn't credit my bill for wasting 1 hour and 35 min on hold. Is that what they're rated #1 for? I'll be making a call to The BBB. I have never given my ** to a company that doesn't care to take care of their terrible service.

Last year I lost the ability to send photos and worked with Consumer Cellular over many phone calls to restore the function by adjusting their protocols. Last fall I lost the function again and was not able to send photos. I received a new iPhone this week, purchased from Consumer Cellular and do not have the ability to send or receive photos. I have spent hours on the phone with them and Apple and still cannot send or receive photos. They are going to send me another new phone and I know the problem will not be resolved. The customer service reps don't have a clue how to resolve the problem and the supervisors are not any better. If the new phone doesn't work, I am going to bit the bullet and change carriers. This service is not a bargain if it does not work. I have also complained to AARP.

I called Consumer Cellular to inquire about switching from my current provider, and was told I was qualified to receive first 5 months of their $15/month plan for free, which would more than make up for the cost of the new phone I'd be required to buy to switch. I was also told that service coverage would be no problem at my home location. Neither of these promises were kept. Even returning the first phone and receiving a second one, I still have no ability to use the phone at my home, and the battery of the phone goes from fully-charged to dead in 48 hours of standby. When I received my first month's bill, the promised credit wasn't there. I called and was told that not only was I misinformed about the amount of the credit (it was only $10/month for 5 months, not $15), but that they rescinded the credit, as the person made a mistake and it was discovered later on that I wasn't eligible for the credit after all.
I asked to speak with a supervisor, who told me she'd take care of having the $10/credit reinstated, but who called me back later that evening. She called me back to say she was also mistaken, and they could not give me the $10/month credit after all. This is clearly an unfair business practice. Not only was I charged more than I'd agreed to, but they waited until after the 30-day refund time had expired to let me know they unilaterally changed the terms of the agreement.

My husband and I switched to Consumer Cellular. They mailed us the sim cards. All seemed fine - NOT. We put the sim card in each of our phones, went online to activate and the text would not go through to the phone. So per the instructions I called. Everyone is very nice, but I had to call over and over to find out our phones were turned off, because Consumer Cellular took the phone numbers and then could not get the service to go through our phones. We were trying to save money - it has cost me a lot of money to get our service reinstated where we came from and a lot of aggravation to say the least. They knew the type of phone we had and the serial numbers, so in my opinion they should have known if they could not activate it well before all of this started. It is now 4 days and I hope I have finally got this all resolved.

I wanted to switch over to Consumer cause I don't use my phone as much but I had problems. I couldn't get pictures when people sent them. So I called and they told to get another phone. Total of phone was three three and it still didn't work on getting my pictures and message.

My family and I have been with CC for 8+ years and I recently decided to try out an Apple product and bought my first iPhone through CC. Knowing how fragile iPhones can be, I bought AppleCare+ and immediately got a screen protector. I was excited to get it as quickly as I did, as it arrived just in time for me to take a day trip out of town. I figured it could make it one day without a case, and I'd buy one from Apple as soon as I got home. Unfortunately, before I could do that, the phone slid out of my lap and the back camera cracked. It was disappointing to say the least, but things happen. I called Apple and told the truth (which, after this experience, I learned is a foolish thing to do. Honesty is NOT the best policy here, folks) to which they replied that the camera lens could not be replaced and I'd have to pay $99 for a new phone.
Now this is where it gets really interesting. I've had this phone for all of a day. Never in my life have I had an Android device break this easily. I am having severe buyer's remorse, and I no longer want the phone. I haven't even really gotten to use it to find out how I feel about it. I call CC to see what I can do about a return and am told that damaging it voided the warranty, which makes sense. I tell them I'm more than happy to pay the $99, replace the damaged phone, and return the brand new one. But once again, since the serial number is different, the warranty is now voided. So I say ok, I'll replace it through you guys, pay whatever fee, and return that one. But again, no, they can't do that, all repairs and replacements go through AppleCare+.
I am thoroughly disgusted with the situation at this point. I'd had the phone for all of a day, no longer wanted it, and am now being told that I can't even pay an extra $99 just to get them to take it back. So I ask if I can just leave, since they're "no contract". NO. NO I cannot leave for six more months, at which point the phone will be unlocked. So there goes their "no contract" policy. I am not getting a special deal from them, I am paying for the phone in full on a payment plan. I could have done that through Apple, or any other cell phone company, but I went through CC because I have been a loyal customer and I've always found their customer service to be excellent. Until this.
I have spoken with customer service reps and supervisors. The primary account holder has spoken with them as well. We are not getting any resolution to this and I am now told that after two days of having this phone, which I absolutely do not want any more, that I am stuck with it until it is paid off in full, and that I am stuck with CC for another six months on top of that. This has been a disappointing experience and my family and I are looking to find a new service provider elsewhere once my six month CONTRACT with CC is up. What a shame, after nearly 10 years of being with them. Guess that's what happens when customer service comes second to $$$.

Their ad is very deceiving. I took the lowest rate to test out their services. My bill was always more than $10. They tell you what you get for $10 but charge you overages and there was no cap. Then what's the point? I tried to cancel, took me an hour with incompetent, uncaring sales reps to do so. There is no value. There are several other cellular carriers who want your business. I'm very happy I left. Don't waste your time.

This is the worst company I have ever done business with. For over four months I called their tech support department in an attempt to get the 2 Samsung J3 phones I bought from them to work. Each time I was told to do something different than the last time. On one occasion I was on the phone for 5 hours. The "fix" worked for a few days, then it was back to square one. After this I closed my account and sent the phones back and asked to be refunded the money I paid for the phones.
When I called to find out what was happening with my refund I was told that it was being "processed". The next time I was told that my refund was being processed in Billing and that I should be getting a credit to my charge card in approximately 3 weeks. After 3 weeks passed I called and I was told by a Supervisor that I would not receive a refund because 45 days had passed. When I said that Consumer Cellular should give me a refund because they did not provide me with the ability to use my phones when and where I wanted to. The bottom line is do not do business with Consumer Cellular. Go with a company that has people who know what they are doing and has a store that you can go to if you have a problem. I am now paying more for my cellular service but I am not complaining because I always get good service and they appreciate having me as a customer.

Had problems with my new phone ringing. Went to Target only to find there are no Consumer Cellular people there. Target was nice enough to help talk to customer service on phone. Had to jump throw hoop to prove to the very rude customer service person the phone was defective. My phone is not working yet they would only send a replacement in mail. Target had phones in store on shelves they would not replace with one of them. So I had to go without a phone for almost a week. Nice!!! Now I need to block a # on my phone. They tell me they will get back with me within 5 days. Why couldn't they just answer my question? Good luck dealing with this company!!!

They sent me an AT&T sms card after assuring me there were towers here. When I got the card, to activate it Consumer Cellular and my cell must make communication. The Consumer Cellular lady talking to me on my landline told me to go outside to get a connection. Never got a connection. ATTENTION. Said there were no towers around here. They have 2 providers T-MOBILE and AT&T. THEY WILL LIE. THEY DOUBLE CHARGED ME WHEN I CLOSED MY ACCOUNT.

Enjoyed the service and it allowed me to have a cell phone for the first time without a contract and with no worries of the service being terminated. However, I did have trouble with billing and the billing question was never resolved.

I made one call on my new Samsung phone. Then the phone turned totally stupid. Contacted consumer cellular for help. They said it needs to be stripped back to how it left the factory. I followed their instructions. Now I had a phone that wouldn't do anything including turning off. The tech told me to buy a new phone. Consumer Cellular wouldn't stand behind its service or product. Then to top it off they emailed me that they cut off my service, saying I requested it... NOT SO. I contacted Samsung who said the consumer cellular really messed up the phone, but they would stand behind their product, and fix, make it right. When I called consumer cellular to talk about the bill, "since you're no longer our customer we have nothing to talk about." Called visa to dispute the bill and cost of the phone. Called florida's public service commission and filed a complaint. Avoid consumer cellular!!!

My wife and I have had Consumer Cellular for 3 yrs. Had a few problems with them, but nothing major and they were resolved quickly, until today. Our phones were disconnected without warning. When I called customer service I was told we were behind on our bill. I checked our payment history. We were not behind, as a matter of fact we didn't owe our bill until April 17th. I called them back and to make a long story short got nowhere on restoring our service unless we paid them our supposed past due balance of $66.40. A little bit after this fruitless conversation I received an e-mail with the new invoice of $135.15, which means they shut off our phones on the same day we received our new invoice. This is the first time we have had a billing problem and it was handled very poorly. Basically what we were told is "Don't believe your billing history, just pay us what we tell you!" We are now looking for a new carrier.

Consumer cellular billing problems. I was told when paying my bill it would be last bill. Paid in full I was told. Only to receive a phone call the following day to pay balance of my account or it would be sent to collections. After speaking to a supervisor I was informed the person who took my payment lied to me and is not able to make that decision. So the remainder needs to still be paid. I was only making a partial payment on my bill. In conclusion this would have all been avoided had this company had a person handling the billing and not a automated system in place.

The first few months the hotspot was working fine. Then it started beeping on its own. Now Consumer Cellular is saying I exceeded my data. They also said I could not use this on my home computer! Several of my neighbors have hotspots. It is hooked to just one computer. They cut my internet off. Now they are want me to pay 4x more.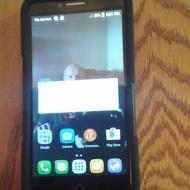 We purchased 2 new phones in December 2016, after 1 month one of the phones started getting an error message "Unfortunately, Messaging has stopped." It has been reset 4 times and the sim card has been changed in a little over two months. When we called the fourth time we were told if changing the sim card didn't work we would get a new phone. We called again today and now they want to reset it again. Enough is enough. We will be looking for a new provider since they are not interested in replacing the phone. I don't understand how they can claim to have a high customer satisfaction when I read all of the negative comments.
The reason that we switched to Consumer Cellular was the price, I guess you get what you pay for. I would never recommend that anyone ever switch to this cell provider. We even purchased insurance plus you would think that for a $100.00 phone there would be a warranty on it. We have had no issues at all on the other phone.

When I started off everything was fine. The charge of 25.00 was to come out of my bank. It never had. Later on the following month they tried to charge me 73.00 dollars for texting on my Facebook messenger acct. I called and argued till I turned blue. Nothing was accomplished. My phone is off and they keep sending bills. Not going to get it from me.

1st phone failed after 32 days. No help with customer service on phones many time. Email was just as bad. Phone vibrated in the off mode and worse when it was on. Have a list of 603 complaints and has already talk to our lawyers about filing a class action lawsuit as we have posted signs in our auto assembly plant of almost 4000 work and in the IT dept. We are now ready to post negative review since no further help or offers to exchange or replace their phone.

I visited Target in Hollywood Fl. to open an account to have a phone to use when I am in Florida. I visited the store because an AARP ad. I cancel immediately the second day, because I discover that they have secret charges. This is a Scam. They do not tell you nothing when opening an account. Then, I discovered that they upgrade automatic your plan if you use all data assigned, to charge you more. If you cancel automatic upgrade, they charge you anyways for excess. You do not have the choice to turn off internet when not needed, they program the service to have the most money they can from you. Is sad this company is affiliated with AARP. I do not think is honest to take advantage of the Seniors community, is a shame.

I contacted Consumer to cancelled when I determined that the service was not cost effective for my family. After several months the phone bill continued to go up. The money was drafted from my bank account each month. Once I called to cancel they took 750.00 from my account and sent another bill for 150.08 out of my account, a month later as a final bill. I contacted them to unlock the phones so that I could use the phones at another carrier that was better for me and my grandchildren. Today I was told that I did not keep the service for a 180 days. They could not unlock the phones unless I gave them another 120.00. This is so unfair if I was not under a contract. I just want the phones unlocked so that I can get service with another carrier.

The customer service department tells you they are going to resolve your issue and then there is no action taken. I bought a phone which did not work is less than 3 months. I called customer service on 3 different occasions and also took the phone back to Target trying to get the phone to work correctly. Finally, it was determined that phone was defective. Consumer Cellular agreed to send me a new phone (you have to pay for the phone and they will credit you later). Before agreeing to the new phone I asked for a credit for the time the phone did not work. I was told I could get a credit but it had to be approved by billing and I would get a call back in 24-48 hours. Never got a return phone call.
Called back several additional times and got a different story each time and never got a return phone call. Basically, no one in customer service has the authority to take any action. I got a small credit, much less than what I should have gotten but I was absolutely exhausted from calling them and getting nowhere. I call AARP to inform them because they endorse Consumer Cellular. I was told I had to open a case with them and someone would call me back in 5-7 business days. I never received a call back from AARP. I give up!!!

I have consumer cellular for a few years and it was very good until recently. Suddenly a few months ago I was told that my simple flip telephone will not have signal anymore and I need to get a smartphone. Did that and everything was alright until a month or so ago. Without any permission from me all sorts of e-mails and internet garbage were coming on my telephone and my computer. Didn't know where the problem came from until I learned that Consumer Cellular charged me $40 extra a month for upgrading me to a higher texting rate.
Called the Consumer Cellular and after waiting half an hour (I assume other people were hit the same way), I was told that all the unwanted e-mail will stop and there was something about a less bill for the next month. The e-mails and all the garbage from the internet still floods my telephone and my computer e-mail address.
Today 3/15/2017 my ex wife came to me to complain that her 5 years contract with Consumer Cellular is close to expire and Consumer Cellular renewed her contract for 3 more years without asking her, and at 40 dollars a month more. There is not much complaint on internet about this new tricks by Consumer Cellular, because it just started and most of the people on Consumer Cellular are senior citizens who do not know how to reveal these things on internet.

Consumer cellular turned my phones off because I was 6 days late paying the bill. The manager I spoke with said they called my wife's phone to let us know the payment was late. We checked. They did NOT call. They also said they sent me a email. I did not get an email from Consumer Cellular. Filing a complaint with the MINNESOTA COMMERCE DEPARTMENT. FILED A COMPLAINT WITH AARP.

I've had Consumer Cellular for about 2 years. I purchased a new phone through their 'easy pay' program. I recently made a point of looking up my easy pay chart to see what I owed on my phone. I wanted to pay the phone off. The online chart told me I owed $100 on my phone, so I made a payment of $75 to the phone only. This would mean my phone was paid for with my February payment. My monthly payments have been for both service and the phone itself. I recently received my March payment, and lo and behold, they are billing me for another phone payment. The phone payment (easy pay) bar reads 'paid in full' for the phone. When I called to question this. I was told the easy pay bar includes the future payment so I still owed $25 for my phone.
When I continued to question this and explained why this was a misleading way to present a bill, all I got was the same explanation of billing over and over again. A person from the billing department called me later in the day only to once again explain the billing to me. When I told him I was not an idiot, I understood the billing process and was questioning why the presentation was misleading, he got angry and simply continued to repeat the billing process. I asked for a $25 credit and was basically told to ** off. I still question why the online billing shows a payment not yet made. How is anyone supposed to check what they owe if the payments showing include future payments? By the way, this is not noted anywhere on the billing page. I will be leaving Consumer Cellular never to return. Overall, their customer service can stand improvement.

Decided would try Consumer Cellular. Began the service in October 2016. Company is a total rip off - when signing up paid for the phone, ask the rep whom was new to this company and needed to ask her boss the answer to every question I ask. That is ok as I said to her. Wanted to get the correct info... admitting I had lots of questions! Ask this question at the end of our conversation. If I no longer want the service she said to me they will turn the service off and you do not need to do anything. Taking her word for this that is exactly what I did. Received a invoice saying owe this 56.57. Called to talk to them and they were to call me back to no luck so I called them 3 days later and they added late charge 10.00 and another month service. Saying they were sorry they didn't call me back, the decision was made that day I owe the company.
This is my first review ever. There may be some that have had good luck. And I will say mine was a horrible experience. Paid consumer the amt owed and ask they never ever contact me again. Want not ANYTHING to do with this company. Seniors are being RIP off every day. I will never do or have ANYTHING to do with this company ever again... also they denied this conversation ever took place with this rep. I have no reason for saying this if weren't true. -Pay my bills long before they are due - they were putting this on my credit, (WHAT A SHAME). I am 71 years old and this has been so hard on me. My husband sick and dealing with this... thank you.
Consumer Cellular Company Profile
Company Name:

Consumer Cellular

Website:

https://www.consumercellular.com/