Consumer Complaints and Reviews

This is the worst company I have ever done business with. For over four months I called their tech support department in an attempt to get the 2 Samsung J3 phones I bought from them to work. Each time I was told to do something different than the last time. On one occasion I was on the phone for 5 hours. The "fix" worked for a few days, then it was back to square one. After this I closed my account and sent the phones back and asked to be refunded the money I paid for the phones.
When I called to find out what was happening with my refund I was told that it was being "processed". The next time I was told that my refund was being processed in Billing and that I should be getting a credit to my charge card in approximately 3 weeks. After 3 weeks passed I called and I was told by a Supervisor that I would not receive a refund because 45 days had passed. When I said that Consumer Cellular should give me a refund because they did not provide me with the ability to use my phones when and where I wanted to. The bottom line is do not do business with Consumer Cellular. Go with a company that has people who know what they are doing and has a store that you can go to if you have a problem. I am now paying more for my cellular service but I am not complaining because I always get good service and they appreciate having me as a customer.

Had problems with my new phone ringing. Went to Target only to find there are no Consumer Cellular people there. Target was nice enough to help talk to customer service on phone. Had to jump throw hoop to prove to the very rude customer service person the phone was defective. My phone is not working yet they would only send a replacement in mail. Target had phones in store on shelves they would not replace with one of them. So I had to go without a phone for almost a week. Nice!!! Now I need to block a # on my phone. They tell me they will get back with me within 5 days. Why couldn't they just answer my question? Good luck dealing with this company!!!

They sent me an AT&T sms card after assuring me there were towers here. When I got the card, to activate it Consumer Cellular and my cell must make communication. The Consumer Cellular lady talking to me on my landline told me to go outside to get a connection. Never got a connection. ATTENTION. Said there were no towers around here. They have 2 providers T-MOBILE and AT&T. THEY WILL LIE. THEY DOUBLE CHARGED ME WHEN I CLOSED MY ACCOUNT.

I made one call on my new Samsung phone. Then the phone turned totally stupid. Contacted consumer cellular for help. They said it needs to be stripped back to how it left the factory. I followed their instructions. Now I had a phone that wouldn't do anything including turning off. The tech told me to buy a new phone. Consumer Cellular wouldn't stand behind its service or product. Then to top it off they emailed me that they cut off my service, saying I requested it... NOT SO. I contacted Samsung who said the consumer cellular really messed up the phone, but they would stand behind their product, and fix, make it right. When I called consumer cellular to talk about the bill, "since you're no longer our customer we have nothing to talk about." Called visa to dispute the bill and cost of the phone. Called florida's public service commission and filed a complaint. Avoid consumer cellular!!!

My wife and I have had Consumer Cellular for 3 yrs. Had a few problems with them, but nothing major and they were resolved quickly, until today. Our phones were disconnected without warning. When I called customer service I was told we were behind on our bill. I checked our payment history. We were not behind, as a matter of fact we didn't owe our bill until April 17th. I called them back and to make a long story short got nowhere on restoring our service unless we paid them our supposed past due balance of $66.40. A little bit after this fruitless conversation I received an e-mail with the new invoice of $135.15, which means they shut off our phones on the same day we received our new invoice. This is the first time we have had a billing problem and it was handled very poorly. Basically what we were told is "Don't believe your billing history, just pay us what we tell you!" We are now looking for a new carrier.
How do I know I can trust these reviews about Consumer Cellular?
739,825 reviews on ConsumerAffairs are verified.
We require contact information to ensure our reviewers are real.
We use intelligent software that helps us maintain the integrity of reviews.
Our moderators read all reviews to verify quality and helpfulness.
For more information about reviews on ConsumerAffairs.com please visit our FAQ.

Consumer cellular billing problems. I was told when paying my bill it would be last bill. Paid in full I was told. Only to receive a phone call the following day to pay balance of my account or it would be sent to collections. After speaking to a supervisor I was informed the person who took my payment lied to me and is not able to make that decision. So the remainder needs to still be paid. I was only making a partial payment on my bill. In conclusion this would have all been avoided had this company had a person handling the billing and not a automated system in place.

The first few months the hotspot was working fine. Then it started beeping on its own. Now Consumer Cellular is saying I exceeded my data. They also said I could not use this on my home computer! Several of my neighbors have hotspots. It is hooked to just one computer. They cut my internet off. Now they are want me to pay 4x more.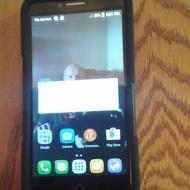 We purchased 2 new phones in December 2016, after 1 month one of the phones started getting an error message "Unfortunately, Messaging has stopped." It has been reset 4 times and the sim card has been changed in a little over two months. When we called the fourth time we were told if changing the sim card didn't work we would get a new phone. We called again today and now they want to reset it again. Enough is enough. We will be looking for a new provider since they are not interested in replacing the phone. I don't understand how they can claim to have a high customer satisfaction when I read all of the negative comments.
The reason that we switched to Consumer Cellular was the price, I guess you get what you pay for. I would never recommend that anyone ever switch to this cell provider. We even purchased insurance plus you would think that for a $100.00 phone there would be a warranty on it. We have had no issues at all on the other phone.

When I started off everything was fine. The charge of 25.00 was to come out of my bank. It never had. Later on the following month they tried to charge me 73.00 dollars for texting on my Facebook messenger acct. I called and argued till I turned blue. Nothing was accomplished. My phone is off and they keep sending bills. Not going to get it from me.

1st phone failed after 32 days. No help with customer service on phones many time. Email was just as bad. Phone vibrated in the off mode and worse when it was on. Have a list of 603 complaints and has already talk to our lawyers about filing a class action lawsuit as we have posted signs in our auto assembly plant of almost 4000 work and in the IT dept. We are now ready to post negative review since no further help or offers to exchange or replace their phone.

I visited Target in Hollywood Fl. to open an account to have a phone to use when I am in Florida. I visited the store because an AARP ad. I cancel immediately the second day, because I discover that they have secret charges. This is a Scam. They do not tell you nothing when opening an account. Then, I discovered that they upgrade automatic your plan if you use all data assigned, to charge you more. If you cancel automatic upgrade, they charge you anyways for excess. You do not have the choice to turn off internet when not needed, they program the service to have the most money they can from you. Is sad this company is affiliated with AARP. I do not think is honest to take advantage of the Seniors community, is a shame.

I contacted Consumer to cancelled when I determined that the service was not cost effective for my family. After several months the phone bill continued to go up. The money was drafted from my bank account each month. Once I called to cancel they took 750.00 from my account and sent another bill for 150.08 out of my account, a month later as a final bill. I contacted them to unlock the phones so that I could use the phones at another carrier that was better for me and my grandchildren. Today I was told that I did not keep the service for a 180 days. They could not unlock the phones unless I gave them another 120.00. This is so unfair if I was not under a contract. I just want the phones unlocked so that I can get service with another carrier.

The customer service department tells you they are going to resolve your issue and then there is no action taken. I bought a phone which did not work is less than 3 months. I called customer service on 3 different occasions and also took the phone back to Target trying to get the phone to work correctly. Finally, it was determined that phone was defective. Consumer Cellular agreed to send me a new phone (you have to pay for the phone and they will credit you later). Before agreeing to the new phone I asked for a credit for the time the phone did not work. I was told I could get a credit but it had to be approved by billing and I would get a call back in 24-48 hours. Never got a return phone call.
Called back several additional times and got a different story each time and never got a return phone call. Basically, no one in customer service has the authority to take any action. I got a small credit, much less than what I should have gotten but I was absolutely exhausted from calling them and getting nowhere. I call AARP to inform them because they endorse Consumer Cellular. I was told I had to open a case with them and someone would call me back in 5-7 business days. I never received a call back from AARP. I give up!!!

I have consumer cellular for a few years and it was very good until recently. Suddenly a few months ago I was told that my simple flip telephone will not have signal anymore and I need to get a smartphone. Did that and everything was alright until a month or so ago. Without any permission from me all sorts of e-mails and internet garbage were coming on my telephone and my computer. Didn't know where the problem came from until I learned that Consumer Cellular charged me $40 extra a month for upgrading me to a higher texting rate.
Called the Consumer Cellular and after waiting half an hour (I assume other people were hit the same way), I was told that all the unwanted e-mail will stop and there was something about a less bill for the next month. The e-mails and all the garbage from the internet still floods my telephone and my computer e-mail address.
Today 3/15/2017 my ex wife came to me to complain that her 5 years contract with Consumer Cellular is close to expire and Consumer Cellular renewed her contract for 3 more years without asking her, and at 40 dollars a month more. There is not much complaint on internet about this new tricks by Consumer Cellular, because it just started and most of the people on Consumer Cellular are senior citizens who do not know how to reveal these things on internet.

Consumer cellular turned my phones off because I was 6 days late paying the bill. The manager I spoke with said they called my wife's phone to let us know the payment was late. We checked. They did NOT call. They also said they sent me a email. I did not get an email from Consumer Cellular. Filing a complaint with the MINNESOTA COMMERCE DEPARTMENT. FILED A COMPLAINT WITH AARP.

I've had Consumer Cellular for about 2 years. I purchased a new phone through their 'easy pay' program. I recently made a point of looking up my easy pay chart to see what I owed on my phone. I wanted to pay the phone off. The online chart told me I owed $100 on my phone, so I made a payment of $75 to the phone only. This would mean my phone was paid for with my February payment. My monthly payments have been for both service and the phone itself. I recently received my March payment, and lo and behold, they are billing me for another phone payment. The phone payment (easy pay) bar reads 'paid in full' for the phone. When I called to question this. I was told the easy pay bar includes the future payment so I still owed $25 for my phone.
When I continued to question this and explained why this was a misleading way to present a bill, all I got was the same explanation of billing over and over again. A person from the billing department called me later in the day only to once again explain the billing to me. When I told him I was not an idiot, I understood the billing process and was questioning why the presentation was misleading, he got angry and simply continued to repeat the billing process. I asked for a $25 credit and was basically told to ** off. I still question why the online billing shows a payment not yet made. How is anyone supposed to check what they owe if the payments showing include future payments? By the way, this is not noted anywhere on the billing page. I will be leaving Consumer Cellular never to return. Overall, their customer service can stand improvement.

Decided would try Consumer Cellular. Began the service in October 2016. Company is a total rip off - when signing up paid for the phone, ask the rep whom was new to this company and needed to ask her boss the answer to every question I ask. That is ok as I said to her. Wanted to get the correct info... admitting I had lots of questions! Ask this question at the end of our conversation. If I no longer want the service she said to me they will turn the service off and you do not need to do anything. Taking her word for this that is exactly what I did. Received a invoice saying owe this 56.57. Called to talk to them and they were to call me back to no luck so I called them 3 days later and they added late charge 10.00 and another month service. Saying they were sorry they didn't call me back, the decision was made that day I owe the company.
This is my first review ever. There may be some that have had good luck. And I will say mine was a horrible experience. Paid consumer the amt owed and ask they never ever contact me again. Want not ANYTHING to do with this company. Seniors are being RIP off every day. I will never do or have ANYTHING to do with this company ever again... also they denied this conversation ever took place with this rep. I have no reason for saying this if weren't true. -Pay my bills long before they are due - they were putting this on my credit, (WHAT A SHAME). I am 71 years old and this has been so hard on me. My husband sick and dealing with this... thank you.

Poor tech support -- They don't know their product! Have called several times regarding putting in a Micro SD card. They don't know how to do it. They scheduled me for an appointment at Target, but the employees just pointed me down the store.

I want to change cell phone carriers and to keep my same phone # I have to provide to the new cell phone carrier my account # & PIN #. They gave me my account # but would not supply me with my PIN # because they do not want to lose my business. I need to know what Federal Agency to contact to see what my options are to file a complaint against this company.

I spent nearly 4 hours with the not so friendly phone associates in trying to get CC to honor their warranty on a 5 mo old phone which gave me ultimate troubles. I was told unless the phone looked EXACTLY as it did when it was bought, the warranty was void. The so-called supervisor said, "It must be in 100%, pristine condition, no markings, no dust, the plastic still affixed, completely unused." So my new phone that I had to buy, because my "warrantied" phone was useless, has a 3 year warranty, that I was coerced into buying by the Sears salesman, has to be in the same condition for it to be warrantied. Impossible. A smooth ploy to trick senior citizens (who are poor) out of their money. Disgrace!

We've been with Consumer Cellular over a year and have 4 phones. Activating them was somewhat difficult due to very poor quality tech support. But we got them all activated. The people you start out with are seriously deficient. Their 2nd level support isn't much better. 3rd level is somewhat better. Around 2/14/2017 they disabled the texting and data service on my phone (other 3 phones not affected) - without any reason or any warning. When I called customer service, they first said it's because we exceeded our 5 GB data plan. They then add another 1 GB and charge you $10. They also reduced the data speed. We've had this happen most of the months.
This time, in addition to throttling down data speed, they completely disabled my texting and data altogether. At first they tried to tell me this is just normal procedure. I just have to wait until next billing cycle (a lie). Then they tell me it's my phone (another lie - my phone, Sony Xperia X, can handle reduced data speed and has off and on for the past year). Finally they admitted it's due to some system problems or changes they made on their end. But they need to escalate the issue because they don't know how to fix it. Texting was finally restored but my data service is still disabled even though we are now into a new billing cycle. They've made no adjustment to my bill for this incredible inconvenience that was entirely their fault. This company is terrible. Don't use them if you need reliable data service and quality tech support.

OK, this is what I know. I got a CC phone android. The phone is fine with good reception. I liked the phone, touchscreen was big and loud speaker, ear piece. I upgraded my phone to $15 month as I talked enough for 250 minutes at the most. I got the $5 text thing as I messed with a site on my laptop and had to send a text to verify a code of some sort. I got it OK. My problem is this - CC is only paying in credit card or check and I got $18 or $21 month charge. I paid it, fine. I used a Google Play app as a text, Snap Face I think. You know I just chat and not do 'fancy' stuff. My bill was like the same, 2 times I texted like the Google vert codes. My parents paid the second bill. I then checked my profile and it said $10 worth of jazz I know nothing about. I looked at the screen and a message said my data is almost full for the month. I checked my settings or profile. The system was trying to do me good. The next bill was $29 and a few cents. Too much, didn't pay.
My bill was due on the 18 or so - I ignored it and fired up my old TracFone. I added airtime to it. The truth is TracFone is OK, but reception is spotty. I got the hint my service would stop. It was good. I got a letter in the mail about canceled service, I am OK with it. The story is do NOT risk CC if you are on a budget! It is easier to go with an air time card plan. Please try to remember. If anyone is interested in my review, please email me. Thanks.

Consumer cellular is a less expensive plan than all those others. I use mine texting more than I do for phone calls. They do however need to work on their towers. I currently have tough coverage but I also am surrounded by mountains.

I requested to port my number to Consumer Cellular. They shipped a Sim card - Day 1 of Billable Service. Day 3 Sim Card received; Day 4 Sim card installed during call with Consumer Cellular; Day 6 - missing telephone calls, call forwarding from VoIP service not working, not receiving text messages - time spent to resolve issue 2 hours - Add insult to injury - I owe them money for 6 days of service - please define "service" - not what I received here.
Spoke with four reps at Consumer Cellular - first one said I would not be charged but call was disconnected as he gave me confirmation number so received only two digits; called again and was told service would be billed; spoke with supervisor; he said I would be billed for 6 days as service began when Sim card mailed but he could not/would not accept payment as bill not generated. Call was disconnected. I called again and made payment sufficient to cover the base charge of $4.07 for six days of non service plus $3.43 to cover any additional taxes/fees that might be assessed.

Purchased two Doro phones from CC. Both were defective upon receipt. Talked with CC customer service numerous times between June and November 2016. After numerous phone calls they told us to return the phone. Refused to honor warranty for the returned phone which was damaged in transit, charged credit card $217.00. Replacement phone also defective. CC sold us two defective phones and did not stand behind what they sell. Beware of this company!! Cancelled our account and went to another company.

I used to be able to access my account when I am oversea like a few months at a time yearly since I have been with them for almost 3 years. I checked the balance and made my payment. Suddenly, now I couldn't even access the Consumer Cellular website or the icon provided on the phone. It's fortunate that I just upgrade the phone and put it on auto pay or else I will be charged for overdue. Talked to customer service and I was told that their site is not accessible out of the U.S. since they don't provide service.

Consumer Cellular as the best prices for someone like me that does not use her phone for texting or email but only for important phone calls. The pictures it takes are also of good quality and can easily be transformed into regular print photos.

Long wait times to speak to a customer wait person with that infernal music blaring. I also hate my Hyundai phone. I plan to leave Consumer Cellular.

We cut our yearly costs because their plans are so flexible and my husband and I can share minutes and web data. Their coverage is great and very easy to change. Haven't had an issue with it yet. Reps are friendly and professional. They've increased our data and talk times without increasing cost.

Mistake made by customer service department on my account - I called in to get information on adding a person to my plane. When I got off the phone I received two emails stating that I had cancelled my AppleCare policy and my easy pay plan. The customer service rep had made a mistake. When I called to get the mistakes corrected, Consumer Cellular made it clear it was their policy for the customer to rectify the employees' mistake. My bill has come due and instead of owing $114.95 I will owe $258.95. I will be leaving Consumer Cellular. Their advertising using Nielsen as a source stating they are number #1 in customer service is a lie.
Consumer Cellular Company Profile
Company Name:

Consumer Cellular

Website:

https://www.consumercellular.com/