The Citi Double Cash Rewards card pays twice
07/28/2017
|
ConsumerAffairs

By Mark Huffman
Mark Huffman has been a consumer news reporter for ConsumerAffairs ... Read Full Bio→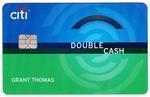 Credit card companies generally like for you to carry a balance. After all, they may be charging anywhere from 12% to 25% interest, so they stand to make more money.
But the Citi Double Cash Rewards card takes a different approach. It actually rewards you for paying off your balance.
Let's say you make a $1000 purchase on the account. If you pay off the entire amount when the bill arrives, you earn 2% cash back. If you only pay off part of the purchase, you earn 1%, thoug...
More
Pick one card that rewards your biggest area of spending
07/26/2017
|
ConsumerAffairs

By Mark Huffman
Mark Huffman has been a consumer news reporter for ConsumerAffairs ... Read Full Bio→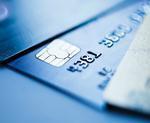 Millennials have been slow to embrace credit cards.
Coming of age in the wake of the financial crisis, they appeared leery of using credit, preferring to make purchases using debit cards. Many are still more comfortable doing that.
But a new report from Bankrate.com suggests Millennials are leaving money on the table by using debit cards instead of paying with credit cards. The authors note that rewards credit cards offer cash back on the kinds of purchases that this youn...
More
Sort By