Choosing the right card all depends on how you'll use it
10/02/2017
|
ConsumerAffairs

By Mark Huffman
Mark Huffman has been a consumer news reporter for ConsumerAffairs ... Read Full Bio→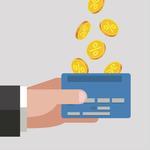 Just about every credit card issuer offers a cash-back credit card, and choosing the one that's right for you is largely decided by how you'll use the card. However, there are some cards that stand out from the rest because they carry certain advantages.
For example, it will pay to look for a card that does not charge an annual fee. If you have to pay $50 or so each year, just for using the card, it's going to cut into any cash-back rewards you might get.
The objective is...
More
The Citi Double Cash Rewards card pays twice
07/28/2017
|
ConsumerAffairs

By Mark Huffman
Mark Huffman has been a consumer news reporter for ConsumerAffairs ... Read Full Bio→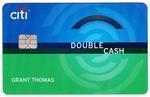 Credit card companies generally like for you to carry a balance. After all, they may be charging anywhere from 12% to 25% interest, so they stand to make more money.
But the Citi Double Cash Rewards card takes a different approach. It actually rewards you for paying off your balance.
Let's say you make a $1000 purchase on the account. If you pay off the entire amount when the bill arrives, you earn 2% cash back. If you only pay off part of the purchase, you earn 1%, thoug...
More
Sort By